If you travel to Hawaii, you will quickly realize that there are many different types of coffee on the Big Island that you can enjoy when you're there.
This is a guide to Big Island coffee, detailing the different varieties and how to taste each of them. Not all are grown on the Big Island, but all can be enjoyed there.
Different Types of Coffee on the Big Island of Hawaii
Okay, so you may have heard this quote for beers, but for me, it was and will always be for coffee – my all-time 'feel good' companion. I just love coffee. I love how it tastes and how it makes me feel.
I not only enjoy the flavor but also adore the whole ritual around drinking several cups of coffee throughout the day.
People visit coffee houses for the sake of coffee; I can literally visit cities and states.
Also, whenever I travel to a different country, I make sure that I specifically look around to find varieties, especially the local flavors. So yes, now you can imagine how obsessed I am with COFFEE!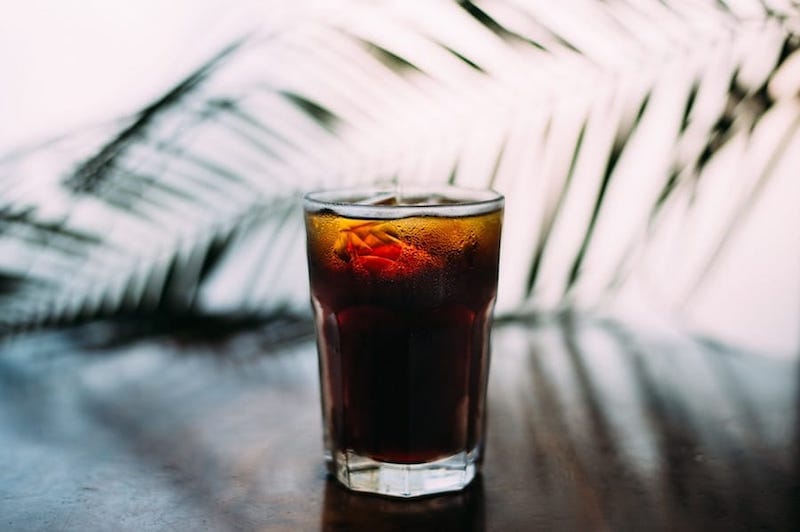 A few weeks ago, I visited Hawaii. (Oh yes, the only state in the U.S. where coffee is grown!) If you are a coffee lover, you may know about the popularity of Hawaiian coffee.
Its annual production is over 8 million pounds! There are many reasons for such love. Amongst them, the natural situation is the most important one.
The Big Island is blessed with a favorable nature, as it includes warm and sunny weather, fertile volcanic soil, and beautiful slopes. Even the winds and rain help tremendously in coffee farming. All these factors together make Hawaiian coffee irresistible.
Big Island Coffee Guide
The guide you are reading now is to introduce you to the top 7 coffee brands of Big Island of Hawaii. You can also find their histories, backgrounds, and stores where you can buy your favorite coffee.
So, let's start this beautiful journey. (I can feel the aroma right now! But anyway, I already have my favorite one beside me!)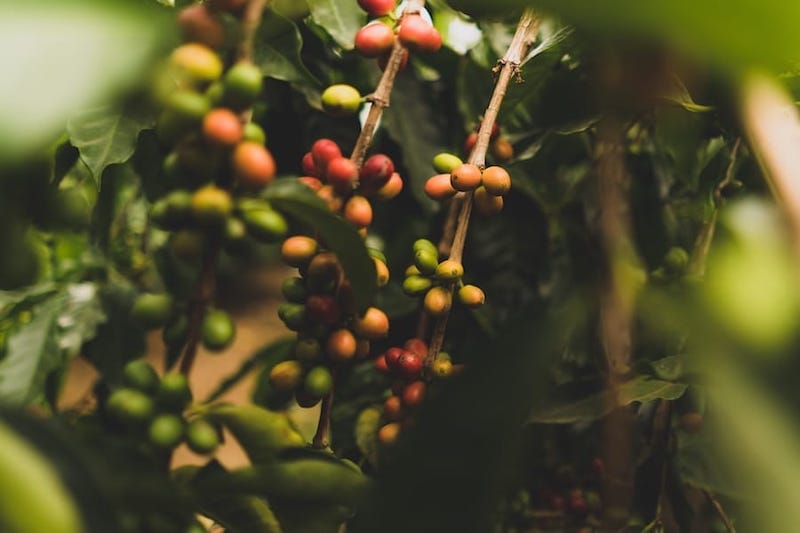 Kona Coffee
While talking about Hawaii, how can one forget Kona coffee? Kona Coffee is a world-famous coffee that is exclusively grown on the slopes of two tantalizing volcanoes on the Big Island.
There are more than 600 farms that grow Kona coffee in Hawaii. The survey shows that almost half of the total production of coffee is Kona.
Raw Kona has a mesmerizing aroma. People often use the blend. Hardcore coffee lovers, on the other hand, prefer 100% Kona coffee to explore its real taste.
The locals don't prefer raw Kona. They say that it is quite strong. They always prefer to blend Kona and mix it with other types of coffee.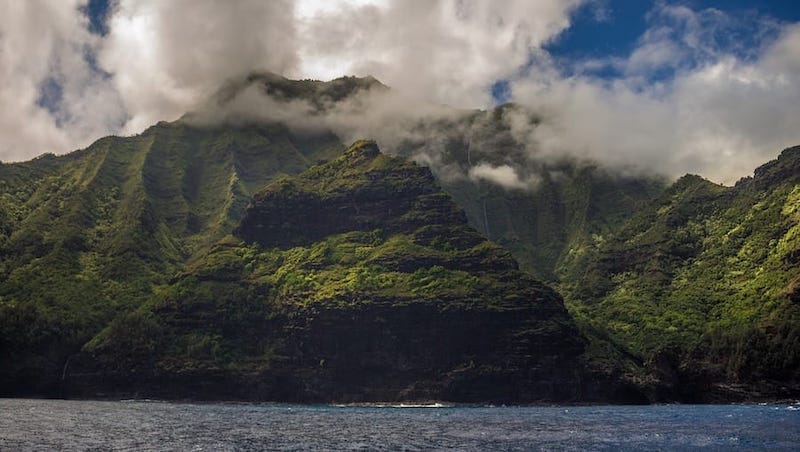 If you want to visit Kona farms to explore the farming style or even for tasting, you can go through The Kona Coffee Farmers Association and book an appointment.
Pro Tip: Every year in November, there is a festival called the Kona Coffee Cultural Festival. So, if you are a crazy coffee lover, try to visit the Big Island later in the year.
Ka'u Coffee
Ka'u Coffee is grown on the slopes of Mauna Loa. If you want to visit the farms, you have to cross Pahala in the Ka'u. It is the most southern district of the Big Island of Hawaii.
Former sugarcane workers initially grew this particular form of coffee in the mid-90s. After those years, there was no looking back.
Ka'u coffee has come a long way. It is still maintaining its popularity among the national and regional competitors. Ka'u coffee has a fascinating aroma with a floral and moist taste. Many farmers or farm markets and local stores sell it on the Big Island of Hawaii.
Visit www.kaucoffeemill.com to book an appointment and to know their processes. You can enjoy some of their best coffee there and can buy handcrafted coffee, green bean coffee treats, and souvenirs.
Pro Tip: If you don't want to search for the stores, you can also try the Hilo Coffee Mill.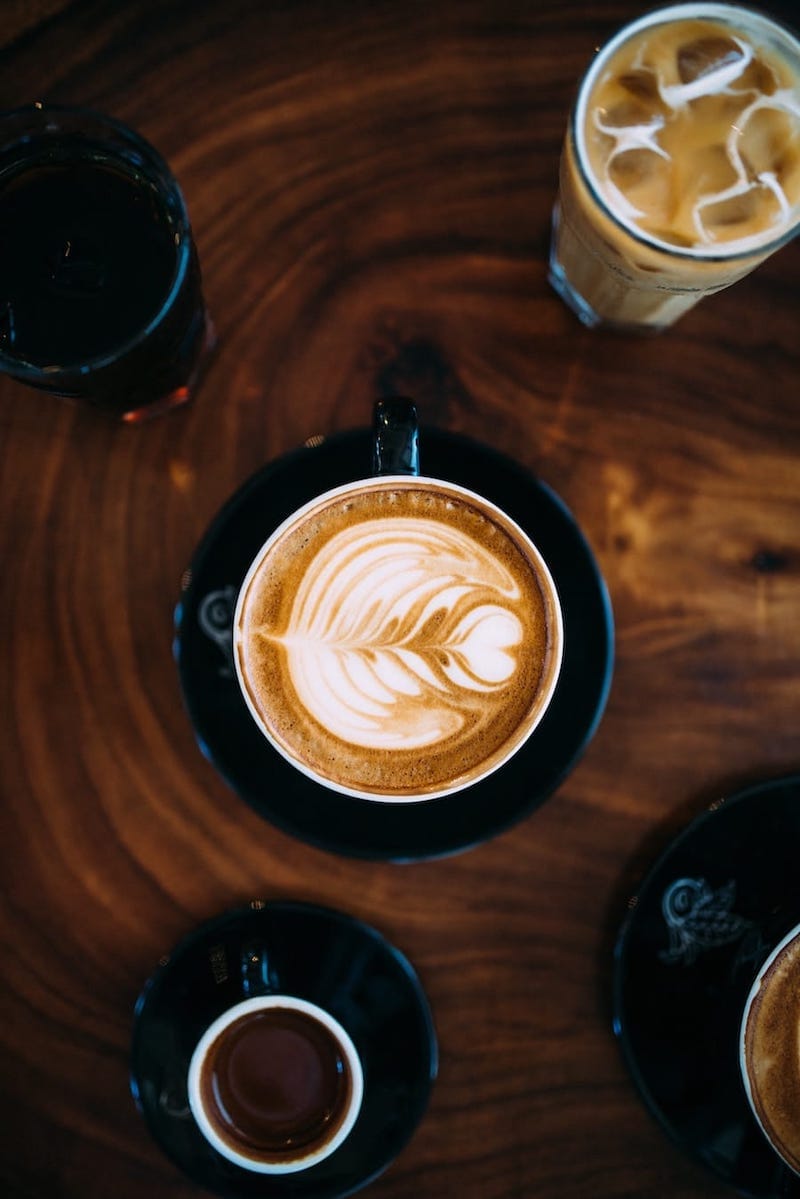 Puna Coffee
Puna Coffee is also grown on the slopes of Mauna Loa. These farms are located near Hawaiian acres in Puna, between Hilo and HVNP.
At the beginning of the year, the plants of Puna coffee bloom throwing Jasmin-like fragrance. But its real development starts in the summer season. At last, autumn is the final picking system.
Puna coffee is known for being full-bodied and dense. A coffee with a full body is a coffee that has a sophisticated and complex taste. Various tastes overlap and add a rich, admirable flavor in the mouth.
Coffee lovers like me find it satisfying and pleasant. If you roast it to a medium level, it can give a feeling of some finer mochas.
Pro Tip: You can purchase it from the farmer markets or local grocery shops. You can also buy fresh, Puna coffee online. Wai Puna Coffee gives free shipping on all orders above $50.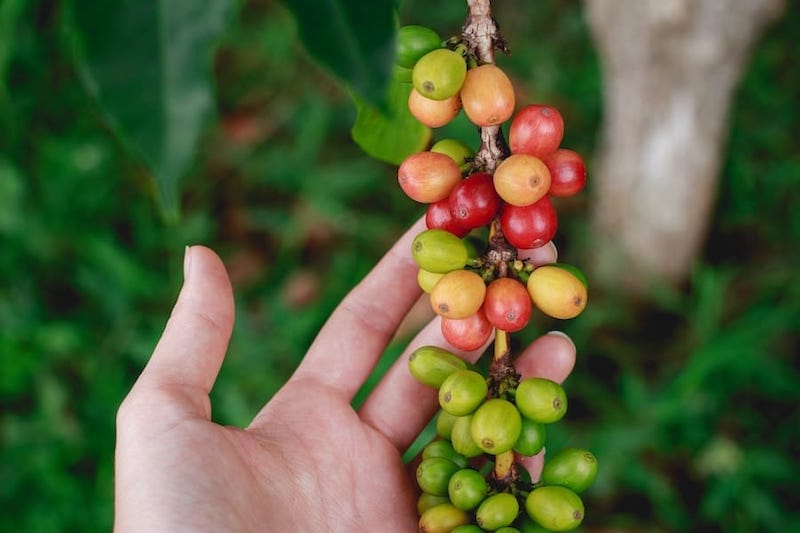 Hamakua Coffee
On the slopes of Mauna Kea, ravishing Hamakua Coffee is grown. The farms are located in the Hamakua district of Big Island, north side of Hilo. When I started the research, I came to know that in the year 2000, 13 farmers brought back coffee farming.
Coffee farming is special for the folks of Hamakua. History shows that there were no industries or coffee farming opportunities available in that area from the past 100 years.
The industry has given many opportunities for local farmers. Each year, about 100-200 acres have been harvested by them. There are various lots of the land allotted to the farmers, comprised of five to seven acres.
You can purchase Hamakua coffee from the farmer markets, local stores, and Hilo Coffee Mill while chilling on Big Island.
Pro Tip: If you prefer a chocolate finish and an incredibly rich flavor, you should definitely try this coffee. Its smooth taste will blow your mind away in Hawaii.
Kauai Coffee
Imagine a place where 22,000 acres of former sugar cane lands were converted for coffee farming! Yes, that's Kauai in 1987. A company called Kauai Coffee Company did this fantastic job, which now grows 100% Kauai coffee using different varieties of Arabica coffee beans.
In the year of 1992, all crops were destroyed by Hurricane Iniki. The farms were damaged, but the farmers never gave up. By 1996, the annual harvest of Kauai coffee equaled that of the Kona Coffee Belt.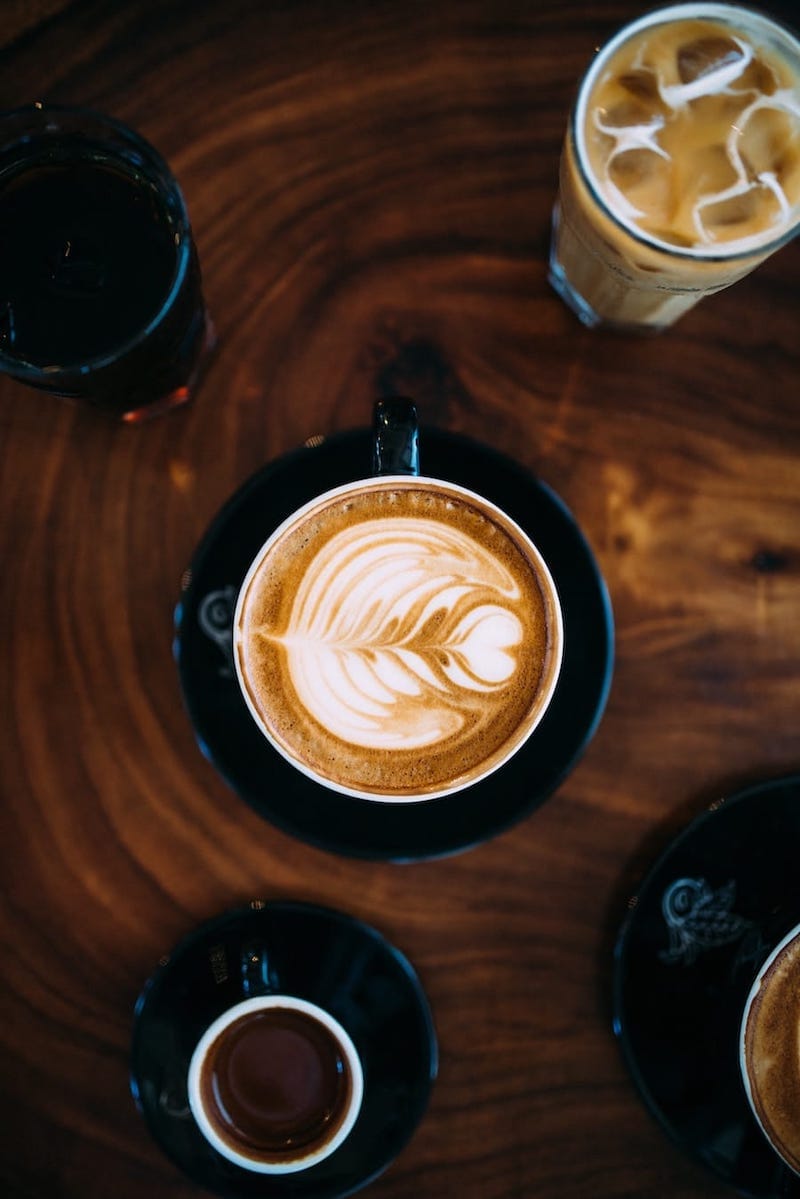 The company also welcomes the guests and tourists to their center to offer a walking tour or a video tour. Such visits are for showing the entire farming procedure, including initial blossoming, harvesting, processing, and final roasting.
It is located near Kauai's southwest side. There, visitors can try different types of coffee and also explore the gift shop.
Pro Tip: You will be amazed to know that many coffee lovers now prefer Kauai coffee over Kona because of its mild acidity. It provides flavors one can't get in the other coffee.
Thus, Kauai coffee is becoming more popular day by day. Don't forget to try Kauai coffee when you are on Big Island.
Molokai Coffee
If you are very particular about the roasting of the coffee, try to have Molokai coffee in the village named Kualapuu. There is a 500-acre land and a mill available, mainly operated by Coffee of Hawaii.
Molokai is a coffee with a rich body, complemented by the chocolate finish, medium roast, and mild acidity. You can also feel a great flavor of Molokai's red volcanic soil.
Also, don't forget to take a break in the Espresso Bar as well as to the gift shop to take little Molokai with you.
Pro Tip: Once you have developed the taste of Arabica beans, you can go for the Molokai coffee. It is made from washed and completely sun/air dried Arabica beans.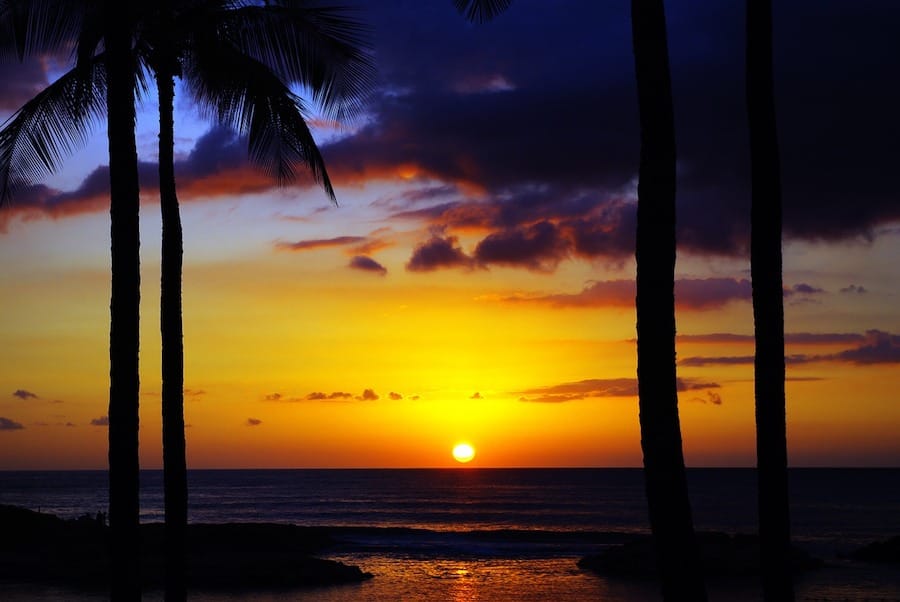 Waialua Coffee of Oahu
One more on the former sugarcane land! Arabica Typica coffee has been grown on the farms of Waialua estate, which is located between the cities called Wahiawa and Waialua.
It is around 650 ft above sea level and spread over 160 acres of land. This estate also includes 20-acres of Cacao orchard.
The body of Waialua coffee is medium, and the finishing is clean. It also offers a hint of chocolate and a pleasant, exquisite aftertaste. When you try a cup of Waialua coffee, you will realize how well-balanced this coffee is!
Pro Tip: A must try – Nothing else!
Tips to Taste Hawaiian Coffee
When I was in Big Island, I tried various coffee (obviously) and found out these points to consider while tasting any Hawaiian coffee:
As I have mentioned earlier, Kona coffee should be taken raw! I repeat, avoid any forms of blended coffee when it comes to Kona. Some retailers sell 'Kona Blends' with a minimum of 10% Kona coffee. Such blends are cheaper than 100% Kona coffee, but not the one with the real taste.

For a cup of Kona coffee, you should consider the proportions of sugar, milk, chocolate, honey, and fruity flavors.

You can expect a smooth finish and a bit of a syrupy body. These are the USPs of Hawaiian coffee.

Other types of coffee of Big Island may give you some aromas of roses or some fruit notes. Orange and blackberry flavors are common in Hawaii.

The only thing that affects the strength of the coffee is the brewing ratio. For example, more coffee and less water brew a strong coffee and vice versa. But when coffee is made from the same beans, then it will have the same body.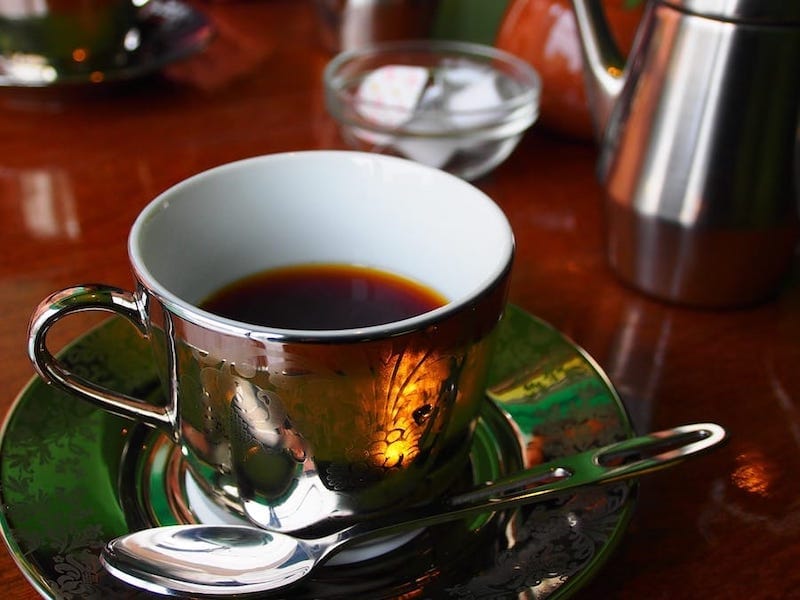 Difference between Kona roast, Kona style, Kona blend, and Kona coffee
The sellers may also confuse you with 'Kona Roast' and 'Kona Style' coffee. But again, you can't compare them with the original Kona coffee you want to purchase. Let me share the primary differences with you:
Kona Roast: It can be made from any coffee beans, and sometimes, this type does not contain even a single percent of Kona coffee in it. So, avoid Kona roast for sure.
Kona Style: Just like the Kona Roast, you may not find 100% Kona here. You can get 10% or a specifically mentioned percentage of Kona coffee in this type. So, if you buy any 'Kona Style Coffee,' be careful with the ingredients and proportions.
Kona Blend: As I said, it contains a minimum of 10 – 15% Kona coffee, but it is not 100% Kona.
Kona Coffee: It is the real deal. This coffee is made only with Kona coffee beans.
Unfortunately, it's tricky to get Hawaiian coffee even in America. Coffee shops may promise to give you Hawaiian coffee, but no! So, the best thing to do would be to buy fresh beans directly from Hawaii and brew coffee that will keep your soul happy and mind active.
** This Big Island coffee guide is a guest post.
Pin this Coffee on the Big Island Guide