This is a quick guide to the gorgeous Wailuku River State Park, home of the notable (and jaw-dropping) Rainbow Falls on the Big Island.
Please let us know if you have any questions or tips in the comments!
Planning your Rainbow Falls trip last minute?
Here are some Big Island tours that will take you there, along with some other cool sights!
Tours that go to Rainbow Falls and Wailuku River SP:
Traveling to the Big Island independently? Be sure to book your rental car ahead of time to ensure availability!
About Wailuku River State Park
One of the most popular state parks on the Big Island is Wailuku River State Park, a park that is comprised of two renowned attractions – Rainbow Falls and the Boiling Pots.
Rainbow Falls is one of the most iconic waterfalls on the Big Island and the 80-foot waterfall was named because of the rainbow that forms when the sun is shining at around 10am daily.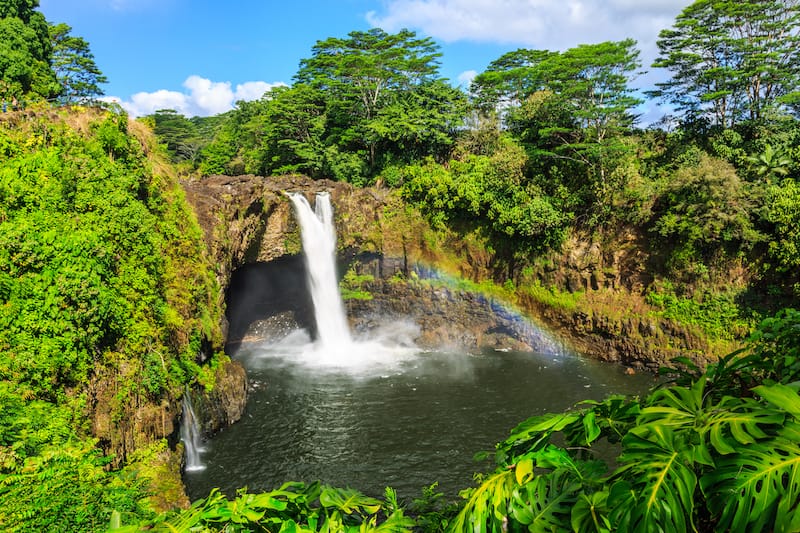 There is a legend associated with the sight and it is said that the ancient Hawaiian goddess, Hina, lived in a cave below the waterfall.
The Boiling Pots are the other well-known place to visit in Wailuku River State Park and they are spacious pools that have connected cascades that look like they are boiling as a result of their flow patterns.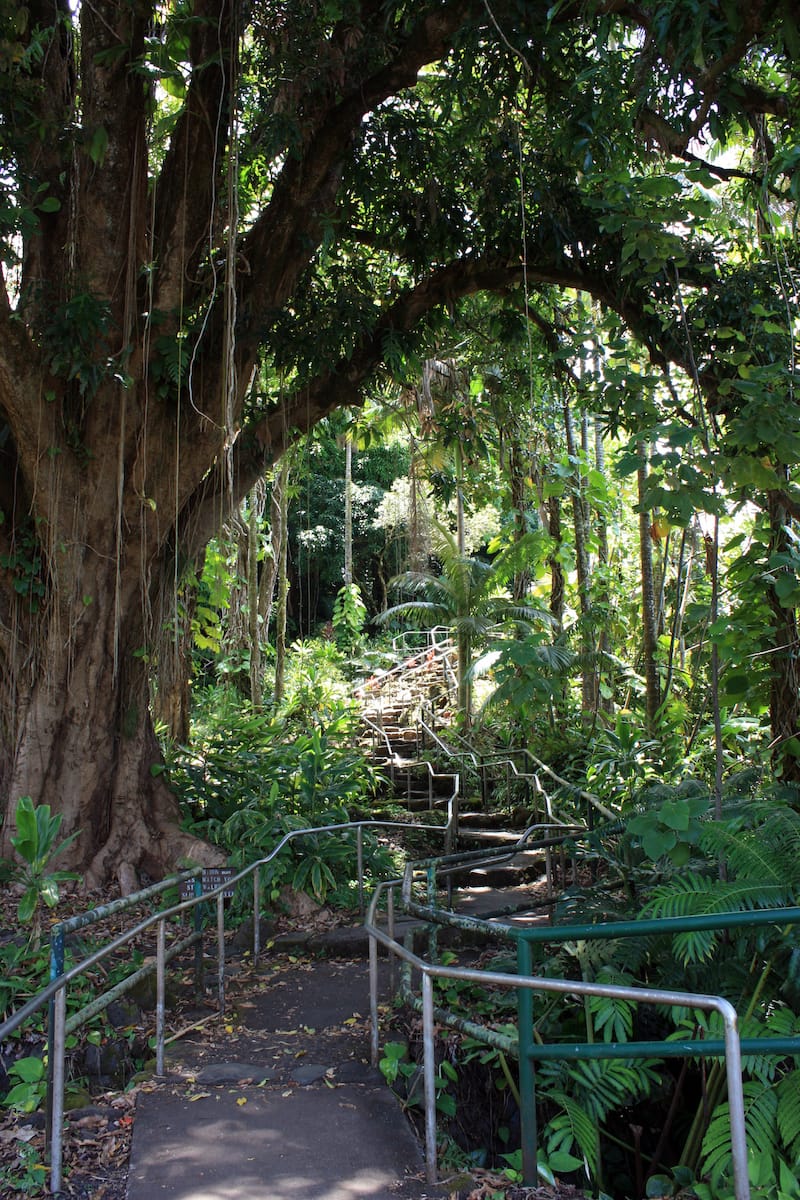 They were formed by cooling lava and are truly representative of the volcanic activity of the Big Island of Hawaii.
How to Get to Wailuku River State Park
Wailuku River State Park is located close to Hilo and is a fantastic day trip from there.
To reach Rainbow Falls and the park, you will need to drive west on Waianuene Avenue to the Hawaii state park. From there, you will have a chance to easily see the waterfall.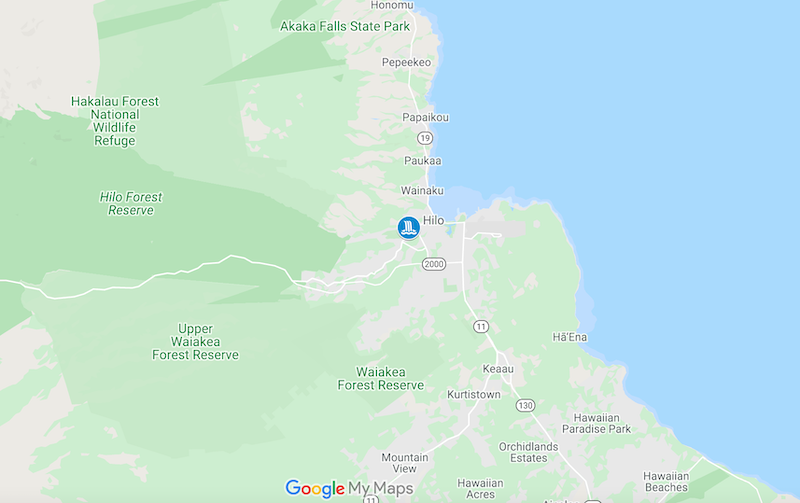 What to See in Wailuku River State Park
The two main attractions are Rainbow Falls and the Boiling Pots, but Peepee Falls is also a very exciting place to visit within the park.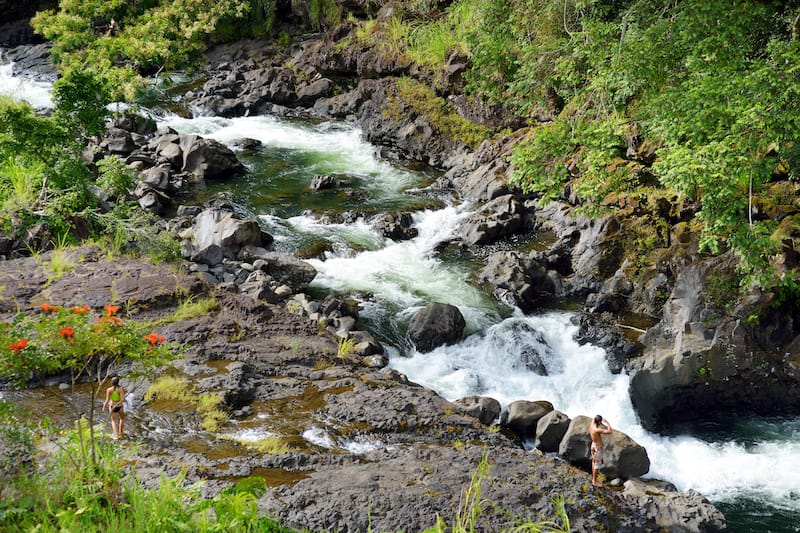 This is the waterfall that feeds the Boiling Pots and to find it, you will need to travel along the Wailuku River until you come upon the terraced pools. The hike is easy and you'll pass through some banyan trees and other local flora.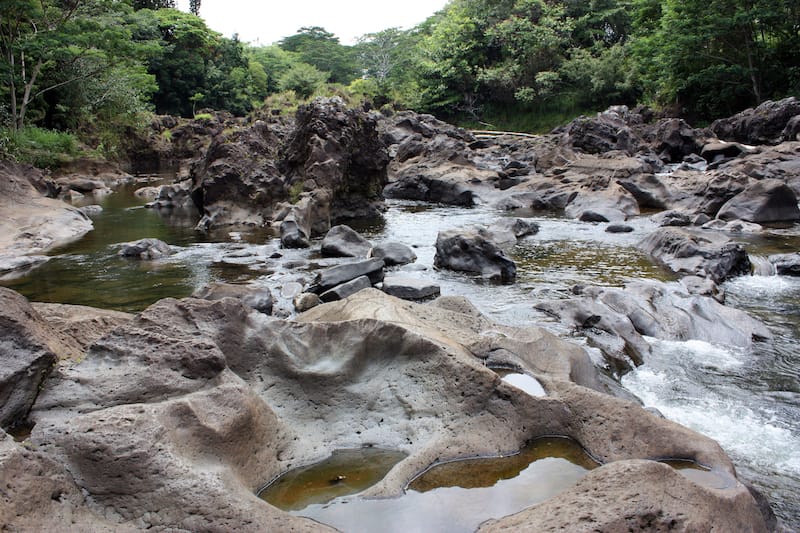 Please note that visitors are not permitted to swim anywhere in the park. It is very dangerous to swim there.
You do not need much time to visit the falls and park – only around 30 minutes.
Wailuku River State Park Admission Price
Rainbow Falls and Wailuku River State Park are free to enter.
To find out more about visiting Wailuku River State Park, please check out their official website.
Places to Visit Near Wailuku River State Park
Pin this Day Trip to Rainbow Falls Guide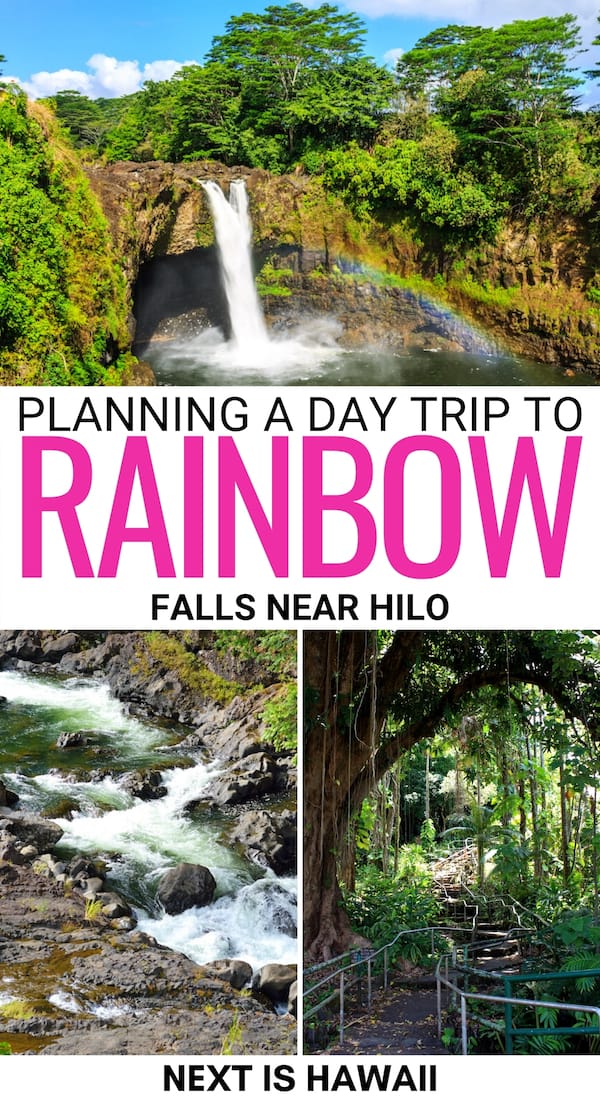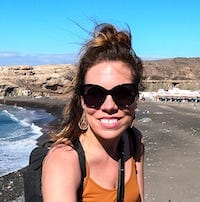 Megan is a travel blogger and writer with a background in digital marketing. Originally from Richmond, VA, she has been traveling frequently to Hawaii for the last 15 years and loves exploring every corner of each Hawaiian island, while trying to promote sustainable travel and small, local businesses along the way. Megan has written for or been featured by National Geographic, Forbes, Lonely Planet, the New York Times, and more. She has co-authored a guidebook with Fodor's Travel and has visited 45 US states and 100+ countries.