Do you have a trip to Oahu planned and are looking for the ultimate Hawaii experience?
These are the best Airbnbs in Oahu, ensuring you have the most memorable trip and make the most of the amazing things to do on Oahu!
Are you planning your Oahu visit last minute?
If you're traveling to Oahu last minute, you want to ensure you have your Oahu tours and lodging booked ahead of time! These are our top picks:
Best Oahu Tours:
Best Beach Hotels in Oahu:
Traveling to Oahu independently? Be sure to book your rental car ahead of time to ensure availability!
We have selected Oahu Airbnbs from all throughout the island, giving you the option to plan your itinerary for Oahu accordingly!
Have you ever stayed at a noteworthy Airbnb in Oahu? Let us know in the comments so other travelers can check it out as an option! Thanks!
Best Airbnbs in Oahu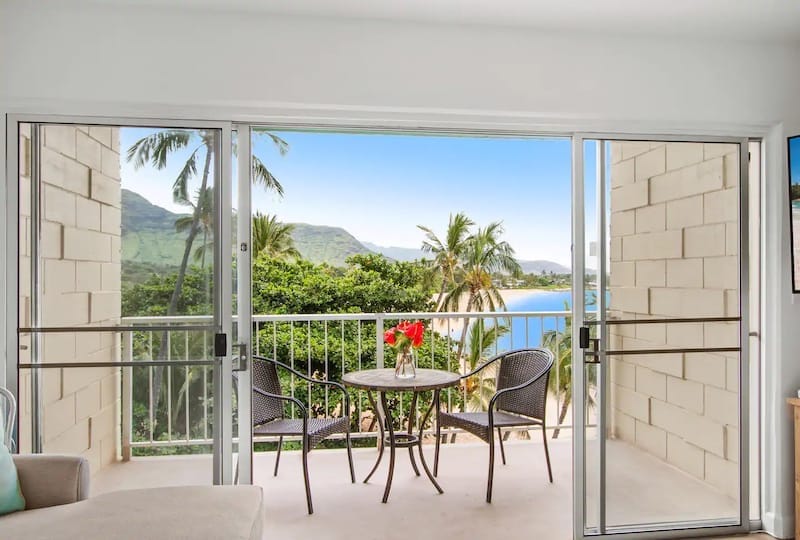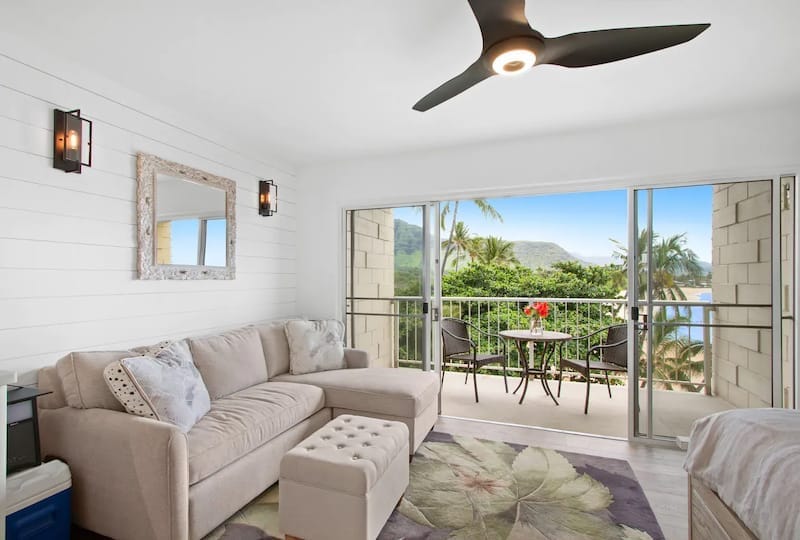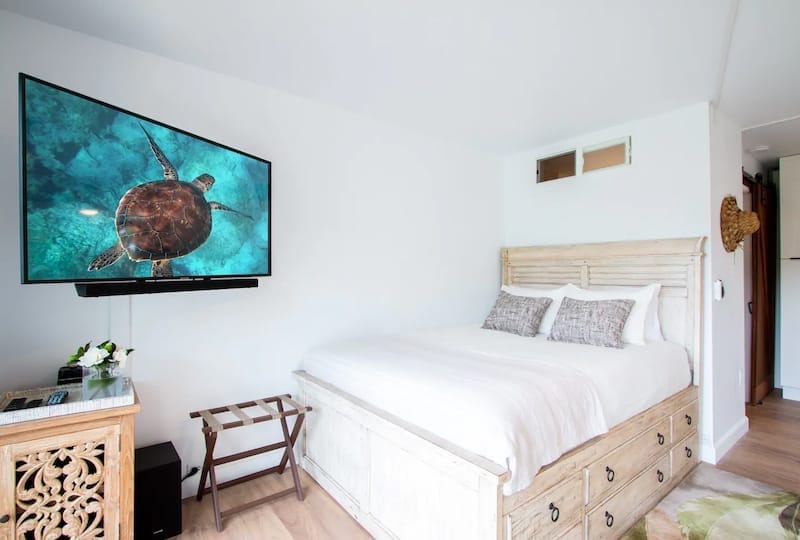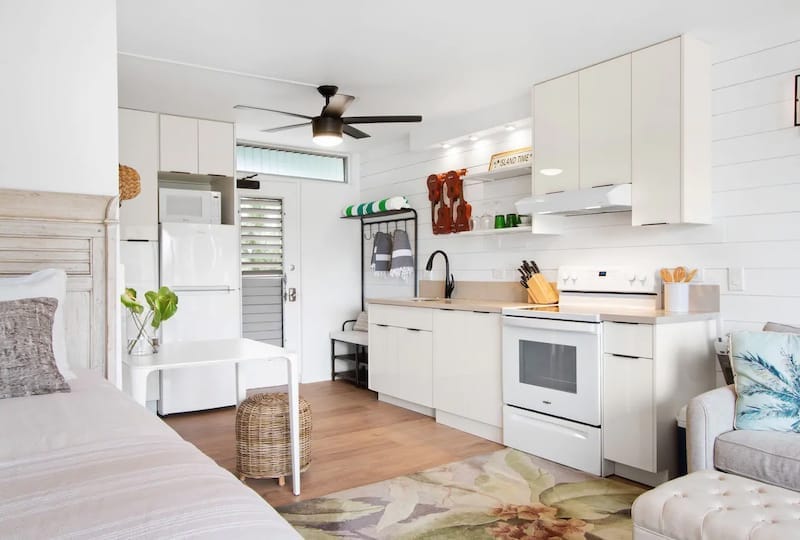 This short-term rental studio in the heart of Waianae, Hawaii is located right on Makaha Beach, providing stunning views and full access to the beach.
The apartment comes with all the necessary amenities, including kitchen appliances, TV, cable, Netflix, toiletries, a coffee maker, laundry, and more. The bedroom comes with a plush queen bed. It is on the fifth floor of the building.
The studio does not offer air conditioning, but it does come with a heated pool from 9 AM-9 PM every day. Be sure to inform the host if you intend on bringing children in order to be provided with all the necessary amenities.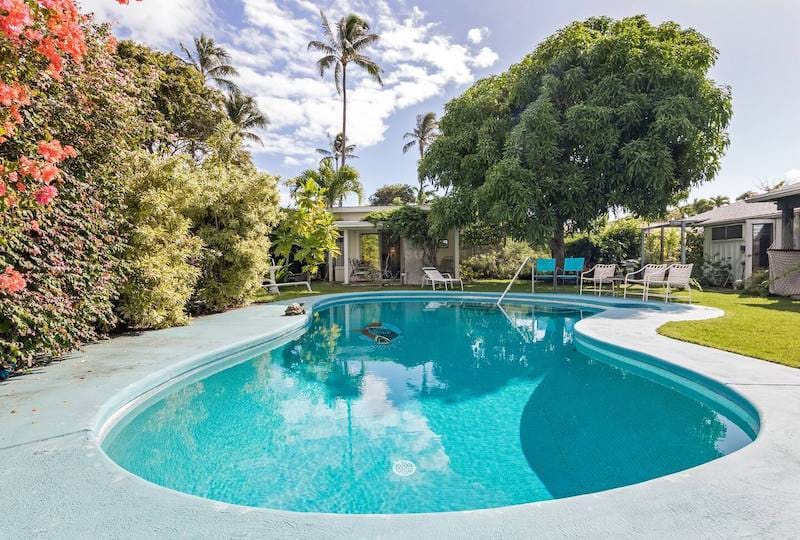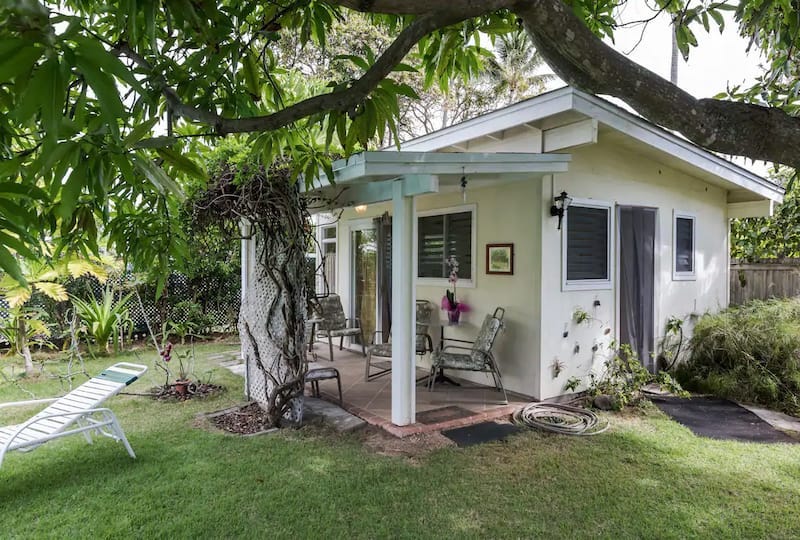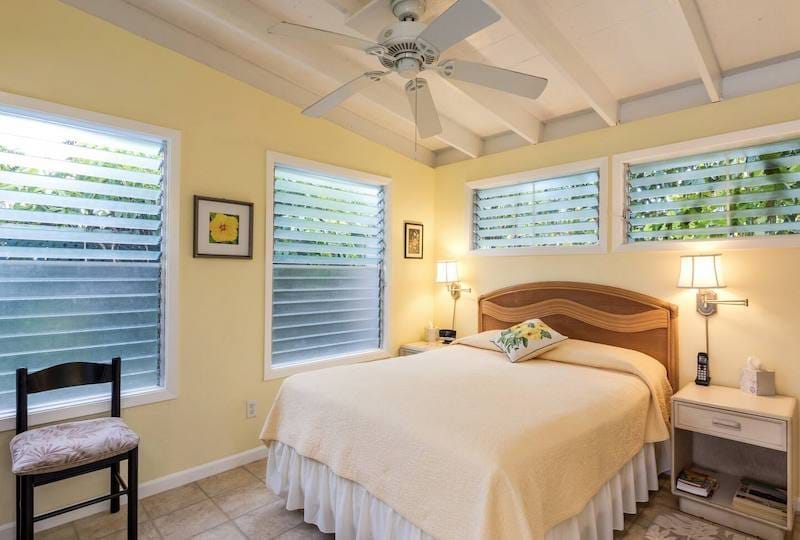 Located right by the Kailua Beach Park in Kailua, Hawaii, this freestanding cottage offers guests privacy during their stay in Hawaii. It has one bedroom and one bathroom, allowing couples or best friends to have the best weekend getaway.
The cottage offers Wi-Fi, HD TV, cable, a fully-equipped kitchen, toiletries, and a plush queen-size bed. In addition to that, guests will also be able to swim in the saltwater swimming pool.
They will also get a welcome basket upon arrival that is full of fresh fruit, juice, coffee, and tea. Close to the beach, market, shops, and restaurants, the cottage is an amazing vacation spot.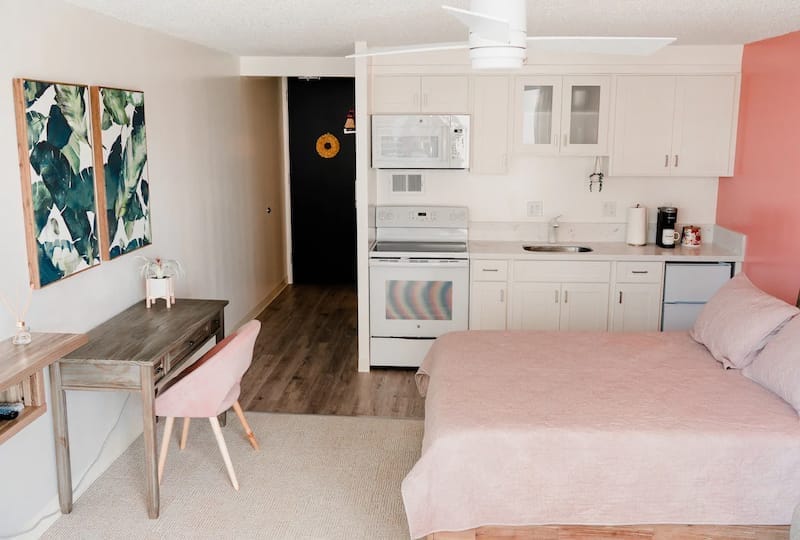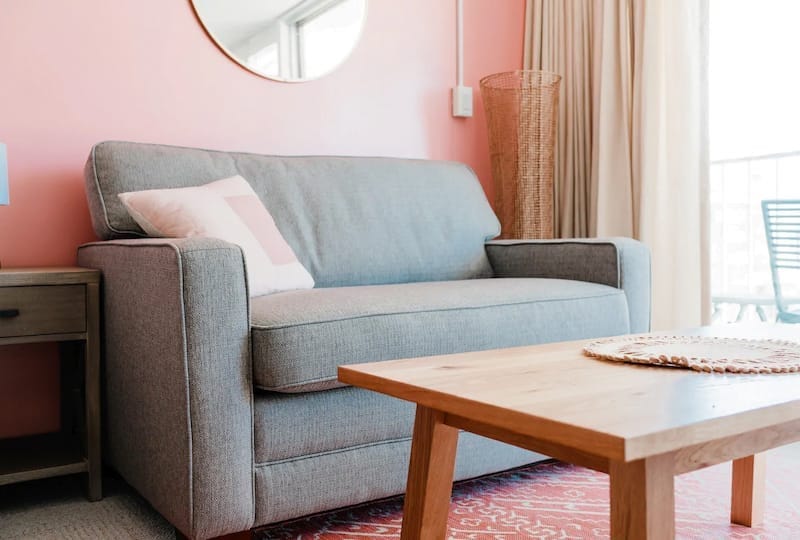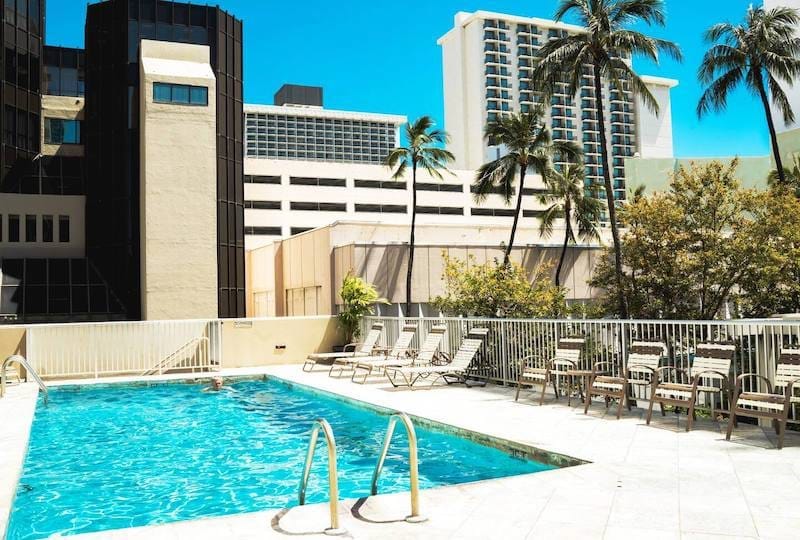 This is one of the best Airbnbs in Oahu and those staying will have access to the entire condominium in this newly-renovated studio in Honolulu, Hawaii.
Right in the middle of Waikiki, the beautiful retreat is perfect for a couple who wants to experience the beauty of Hawaii. It is close to plenty of restaurants, shopping centers, and, of course, the beach.
It comes with a queen-size bed, sofa bed, Wi-Fi, air conditioning, a Lanai with stunning views, and all the necessary amenities to make any stay a pleasant one. It also includes a shared pool. The retreat is great for anyone who wants to stay in Hawaii for a long time.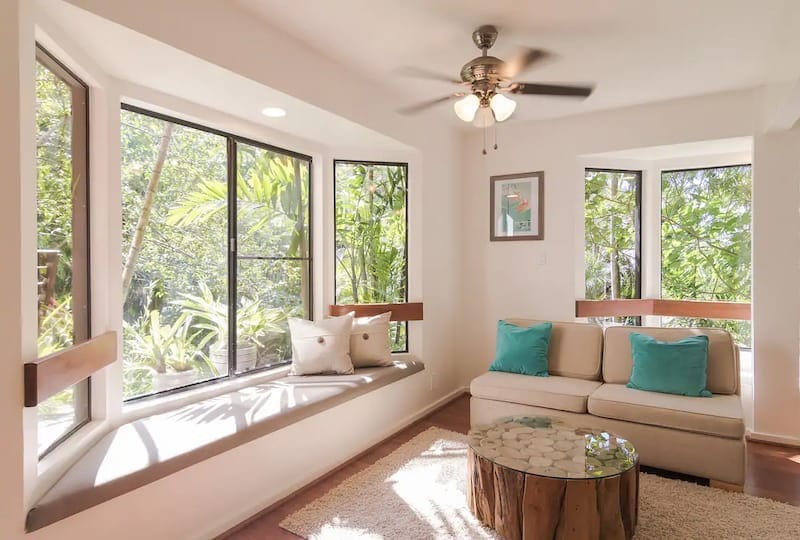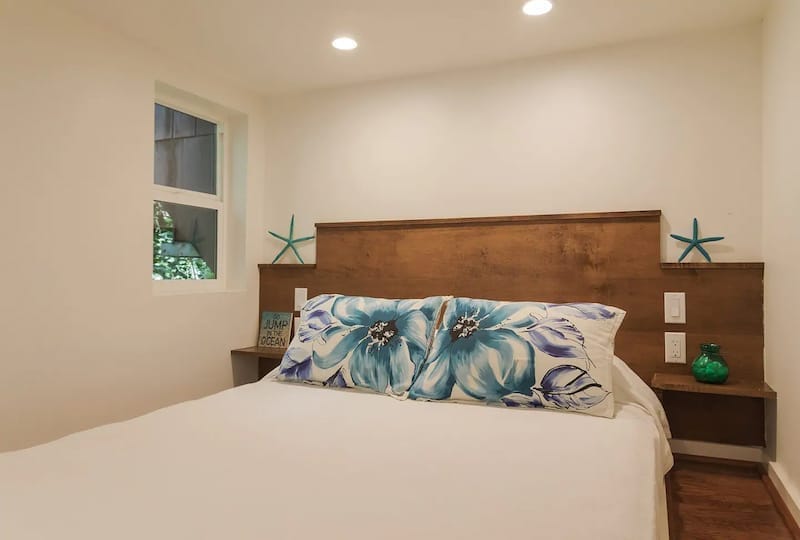 This stunning guesthouse in Honolulu, Hawaii will make any tropical retreat that much more special. Guests will have access to the entire house, which comes with one bedroom and one bathroom.
Although it is small, it is the perfect option for any couple seeking a warm getaway for their honeymoon or anniversary. The home is located downtown near the Ala Moana shopping center, movie theater, restaurants, malls, and even a supermarket.
Waikiki is also very close, giving guests a close location to all the action while maintaining a sense of privacy. It is a newly-renovated home that offers a private entrance and access to a patio and barbecue.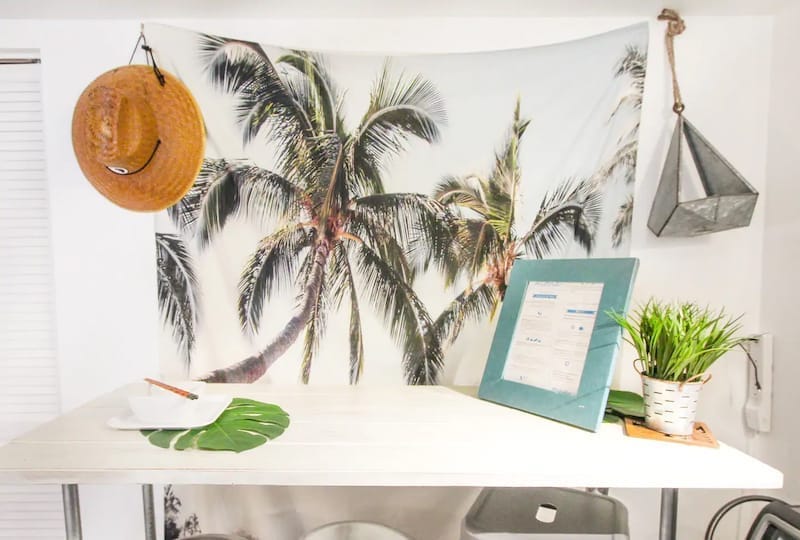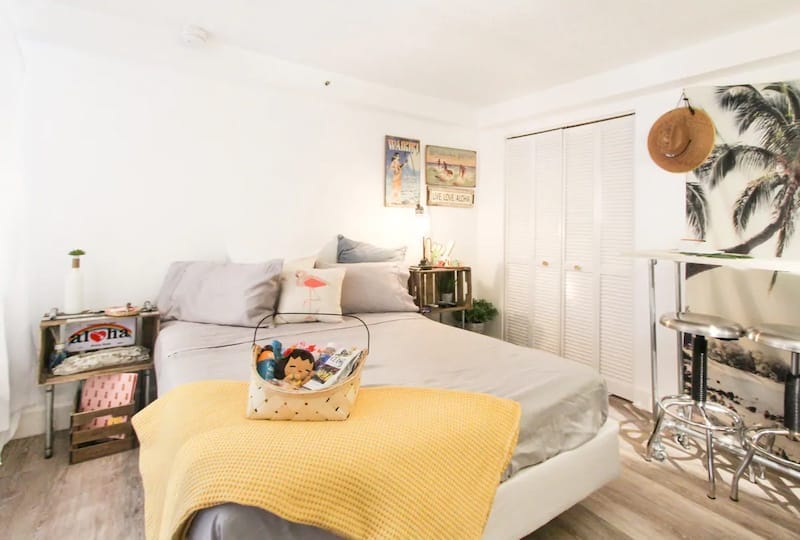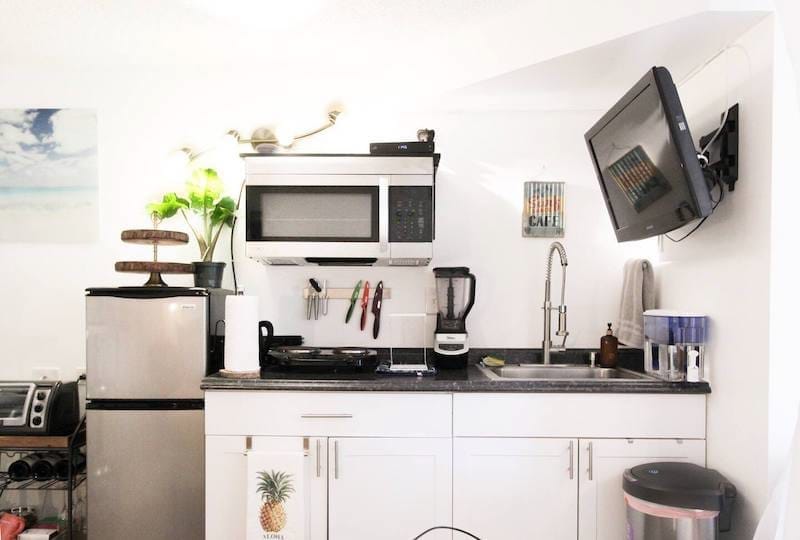 The Little Paradise Studio is an ideal getaway in the heart of Waikiki in Honolulu, Hawaii for any family. With three bedrooms and one bathroom, guests will have access to a plush queen bed and two twin beds, as well as a fully-equipped kitchenette that enables guests to cook as they please.
Other amenities include Wi-Fi, Smart TV, GHome, and more. The best part of all is that Waikiki Beach is only 4 minutes away, making it the best place to be all year round. Many Honolulu attractions and stores are also extremely closeby, so guests will never get bored during their stay.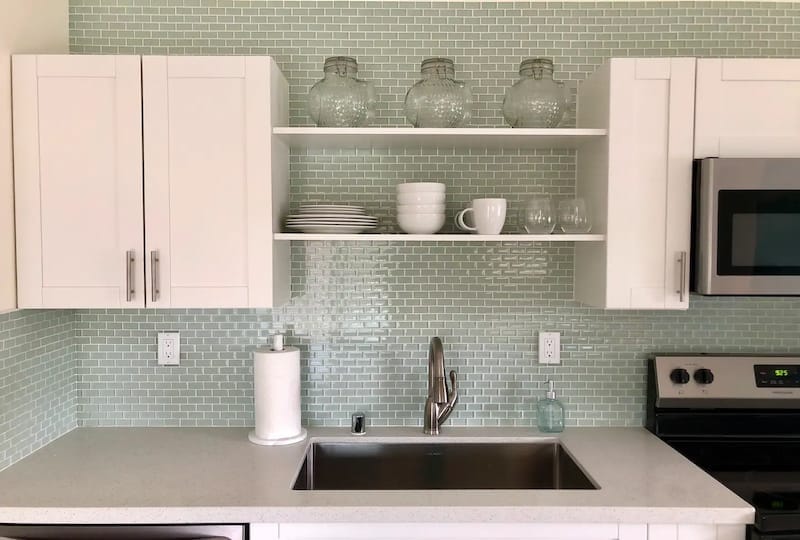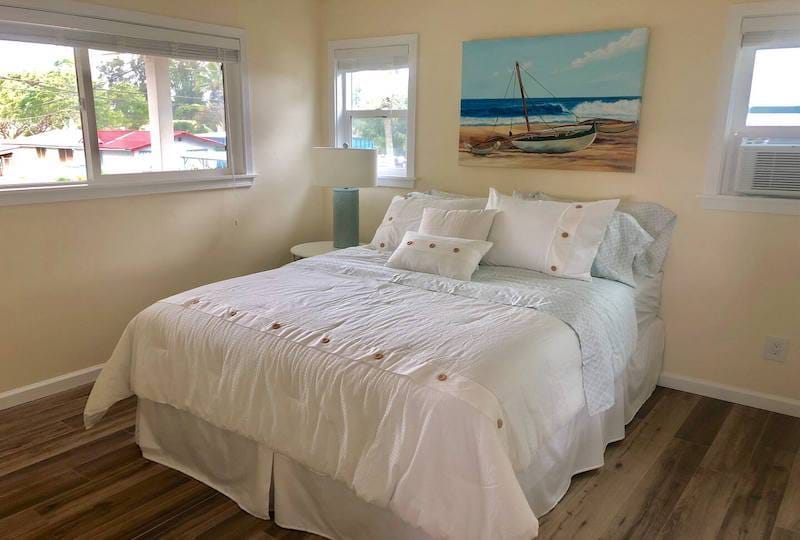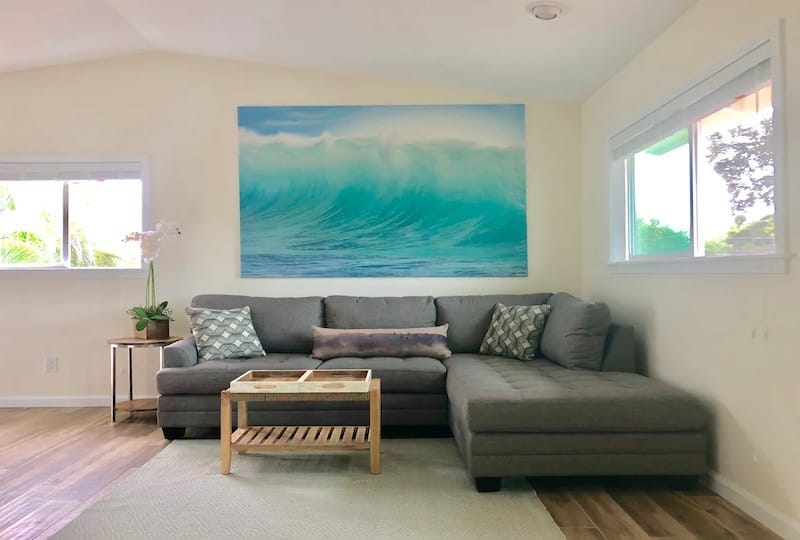 This gem on the North Shore community of Haleiwa, Hawaii, is an exquisite beach rental that will make any stay in Hawaii unforgettable. It is a one-bedroom guest house that is perfect for any couple.
It is located close to stunning parks, beaches, the historic Haleiwa town, stores, and restaurants, ensuring that guests will have plenty to do on their vacation.
It has a private entrance that leads right into the living room and a fully-equipped kitchen, as well as a large bedroom that has a huge closet and queen bed. The home also has a covered lanai with stunning views.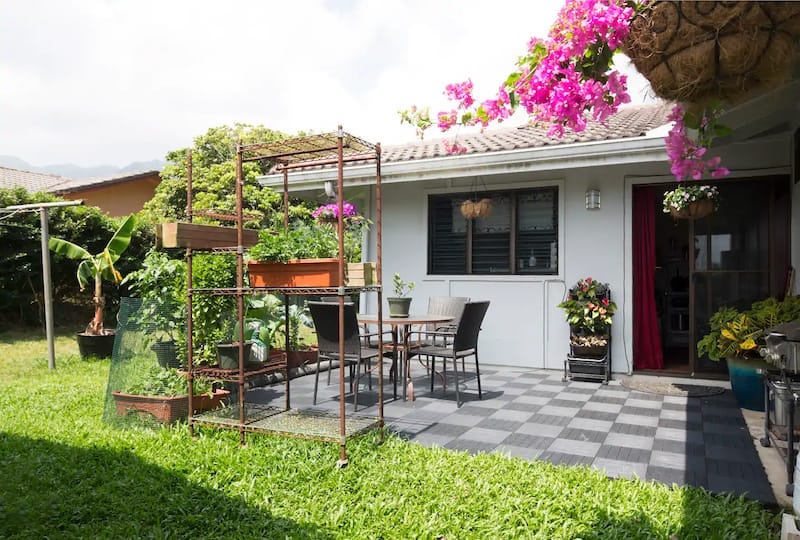 This is a shared retreat located right in Kaneohe, Hawaii, close to Jurassic Park, Koolau Beach Park, Temple Valley, Hamama Falls, and the North Shore beach towns.
Guests will share the residence with the owner, and it is important that guests feel comfortable staying with three furry friends- 2 dogs and 1 cat. Those staying at the Oahu Airbnb will have access to a private room and comfortable bathroom that offers all the important amenities.
Some other features of the private room include Amazon, Hulu, Netflix TV, Wi-Fi, fridge, a sunrise lanai, and complimentary water, coffee, and tea. Guests can also access the shared full kitchen.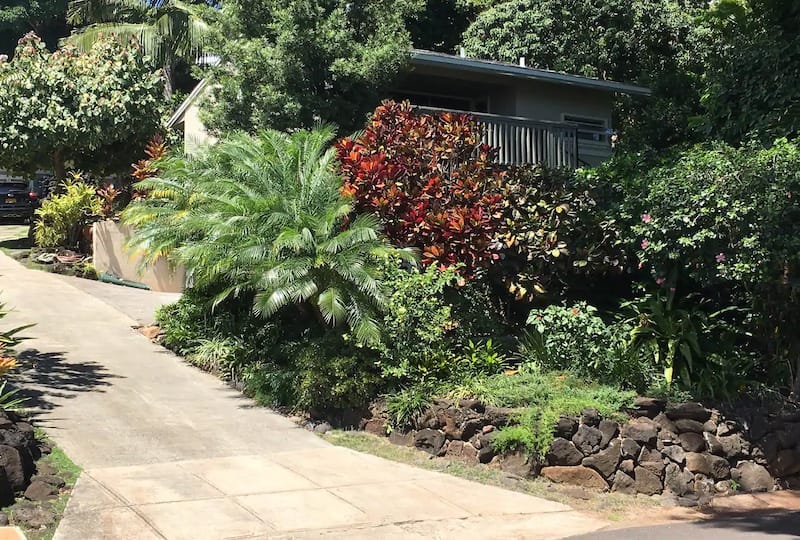 This luxury retreat in Honolulu, Hawaii overlooks Waikiki and provides guests with views from Kokohead to Honolulu International Airport.
The best part is that the home is close to all of the best beaches in Hawaii, including Waikiki, Kahala, and Ala Moana, as well as shopping centers and restaurants, providing guests with the opportunity to explore new activities and events during their stay.
The home comes with two bedrooms and one bathroom, making it a fun place to stay as a couple or a small family of up to 4 guests. It is not suitable for young children and pets and is the perfect addition to any Oahu itinerary for honeymooners or couples.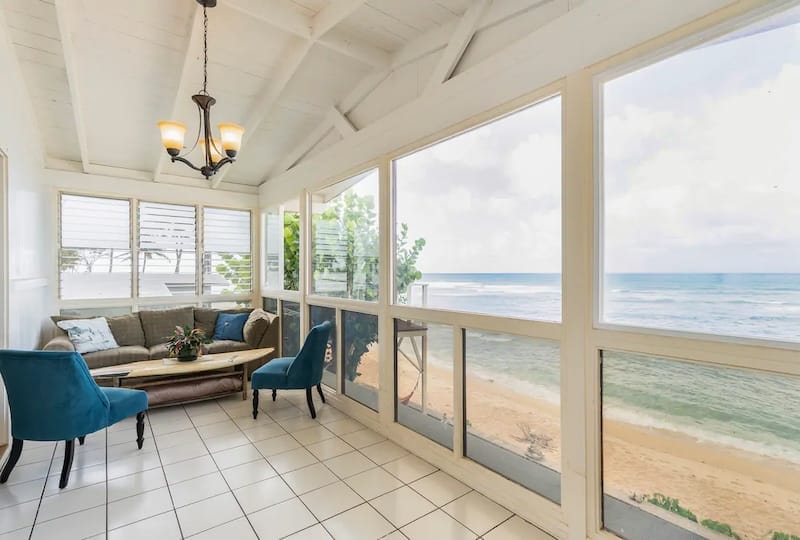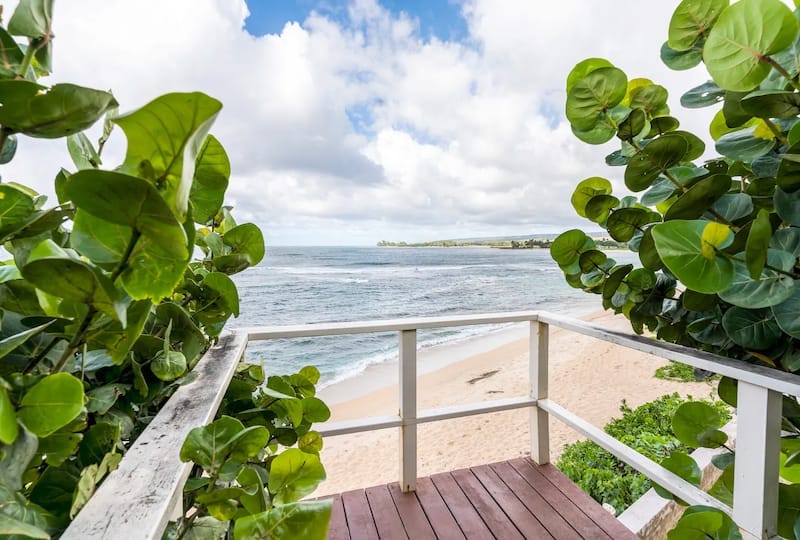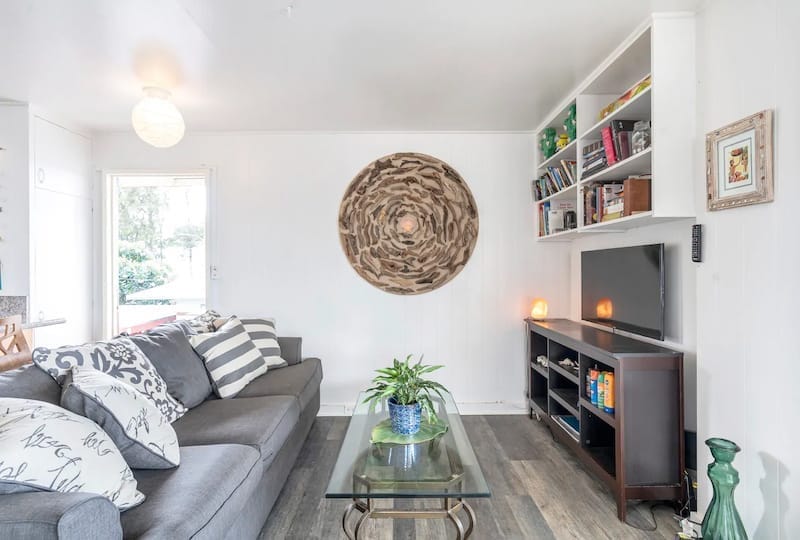 This beachfront home in Haleiwa, Hawaii will provide guests with stunning views of the entire beach, making it a great experience for anyone who wishes to spend their vacation overlooking the waves and sunsets. Guests will have the entire home to themselves.
The home offers 3 bedrooms, 3 beds, and 1.5 bathrooms, making it the perfect stay for six guests. Although guests will be located close to all the fun near the beach, the home also comes with a fully-equipped kitchen, enabling guests to cook anything they wish to or simply fix themselves a cup of coffee in the morning.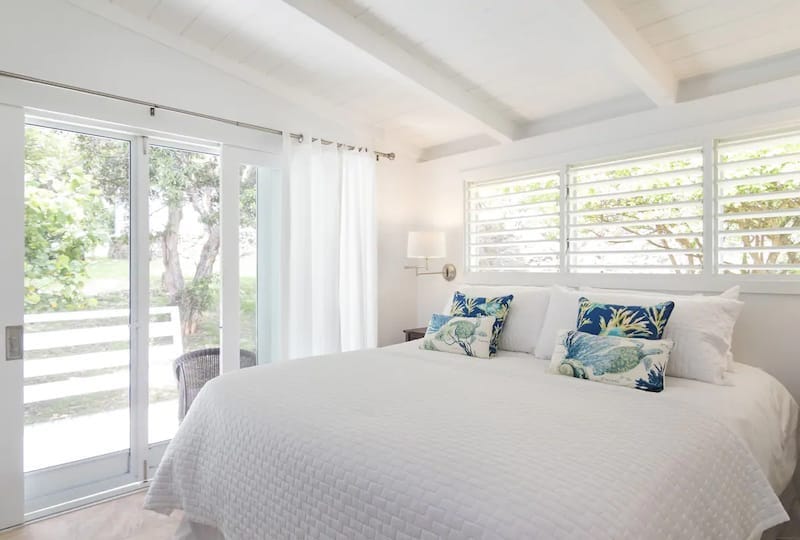 This remodeled studio in Kailua, Hawaii is located 2 minutes by car to Kailua Beach and only 5 minutes from downtown. The studio is also close to restaurants, shops, and more, providing guests with the opportunity to experience everything.
The home includes a luxurious Cal King bed, lanai, equipped kitchenette, and bathroom. It also has free parking, air-conditioning, smart TV, private parking, and all the amenities that guests would need.
The tropical setting of this 1 bedroom, 1 bathroom suite provides guests with the best stay possible. Guests will have the entire suite to themselves to experience the idyllic tropical paradise.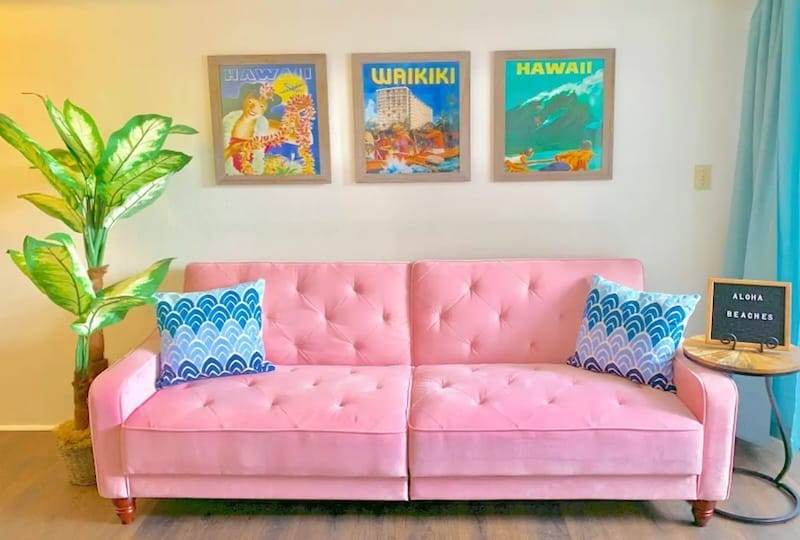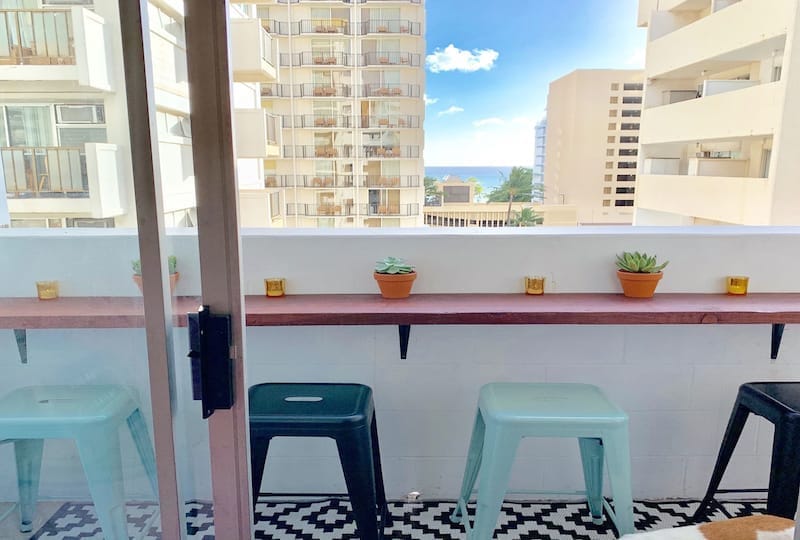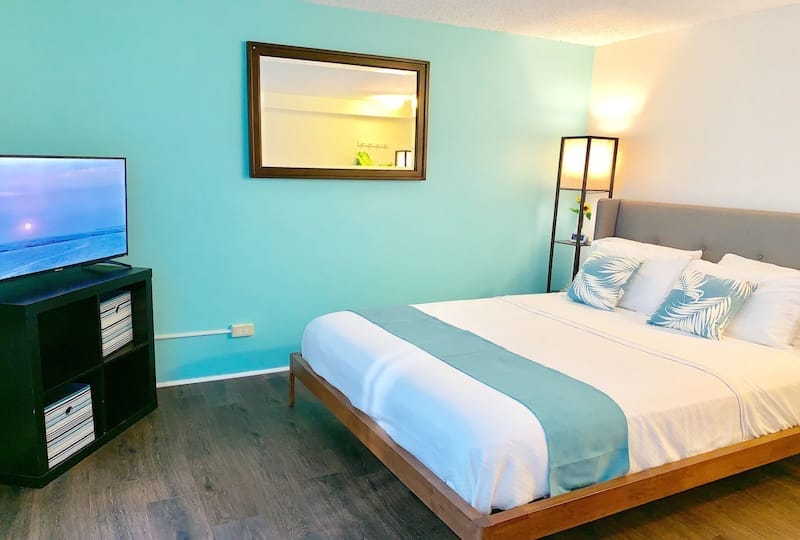 This renovated condominium is located in central Waikiki in Honolulu, Hawaii, and is close to all the fun food trucks, restaurants, nightlife, island activities, and most importantly, the beach, enabling guests to have the stay of a lifetime.
It is the perfect spot for two guests and comes with one bedroom and one bathroom. The private condo also comes with a lanai providing views of the ocean, a queen-size bed, kitchenette, beach gear, and all the amenities to make your stay memorable.
It is only two blocks from the beach and is also close to the store and laundromat for added convenience.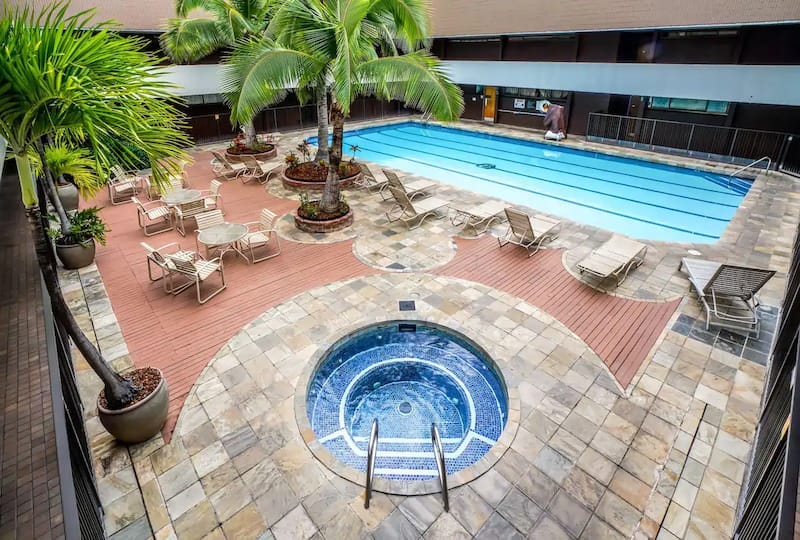 Right in the heart of Honolulu, Hawaii, this one-bedroom apartment is perfect for anyone who just wants to get away from the stresses of daily life.
The apartment is located in the Executive Center building, making it right in the center of town so that guests can have the opportunity to access all the shops, restaurants, and most importantly, beaches that they want to.
The apartment building also provides access to a pool, and is close to Chinatown, Ala Moana Mall, Waikiki, and anywhere else in Oahu. It offers one bedroom and one bathroom, and the apartment includes all the necessary amenities.
Hawaii is one of the most popular destinations in the United States and the islands are that much better when you find an incredible place to stay!
We hope you found this guide to the best Airbnbs in Oahu helpful for planning your trip! Let us know about your top Oahu Airbnbs if you have had a chance to rent one for a prior trip! Thanks!
Pin this Oahu Airbnbs Guide