Are you looking for the best North Shore beaches? This is a guide to the gorgeous beaches along Oahu's world-famous North Shore!
Are you planning your Oahu visit last minute?
If you're traveling to Oahu last minute, you want to ensure you have your Oahu tours and lodging booked ahead of time! These are our top picks:
Best Oahu Tours:
Best Beach Hotels in Oahu:
Traveling to Oahu independently? Be sure to book your rental car ahead of time to ensure availability!
The North Shore of Oahu is truly one of Hawaii's biggest treasures. Full of gorgeous beaches and stunning landscapes, you and your family will certainly enjoy this tropical paradise.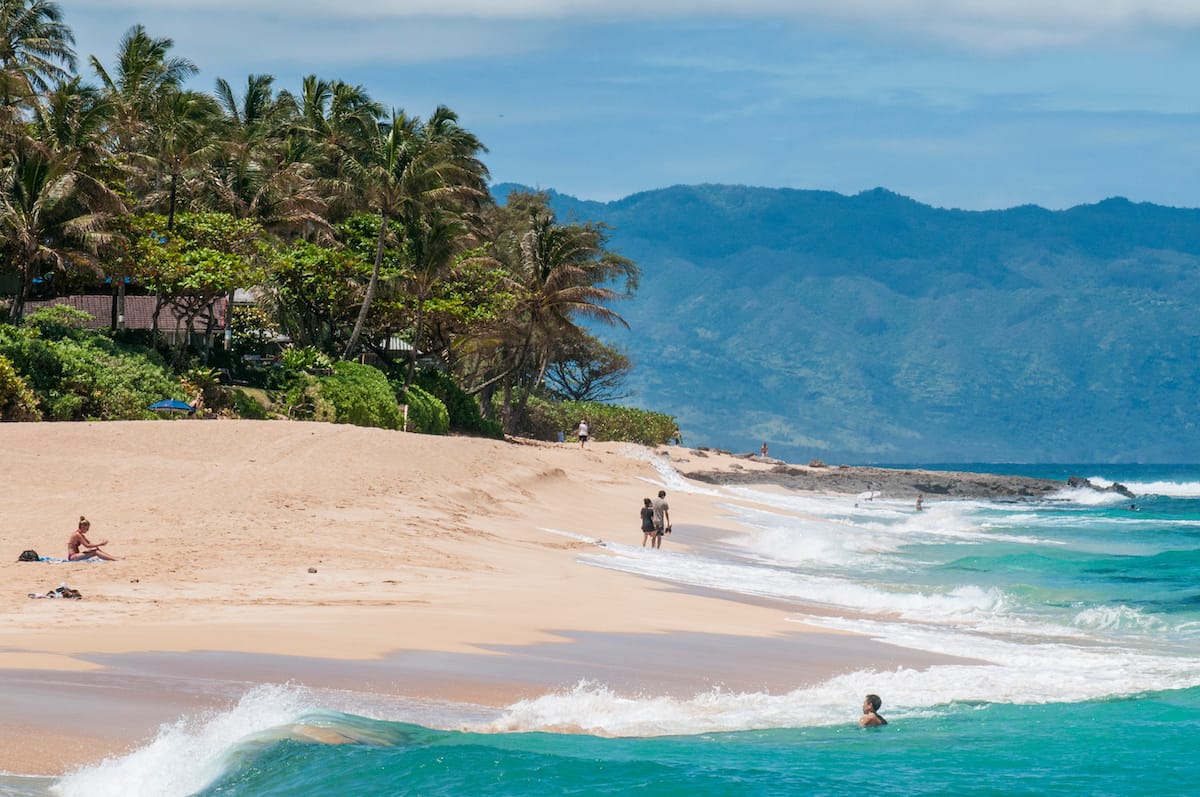 The northern part of Oahu is especially popular due to its professional surfing contests since the waters produce huge waves.
In addition to that, the crystal-clear waters are home to colorful coral and fish, making it the perfect spot for snorkeling. Whether you want to have fun in the sun or go on a romantic beach getaway, the North Shore is the place for you.
We have compiled a list of the best beaches on the North Shore to visit on your vacation to Oahu. If we missed one, let us know in the comments! Thanks!
Best North Shore Beaches
Pupukea Beach Park
Pupukea Beach Park is an 80-acre stretch of land that sits on the North Shore. The water is an aquatic haven teeming with diverse marine life and attracting thousands of visitors and conservationists each year.
Popularly known as Shark's Cove, Pupukea Beach Park boasts a large reef that a variety of marine life calls home.
Surf Bus is one of the beach's most popular tour companies taking visitors around and educating them about Pupukea.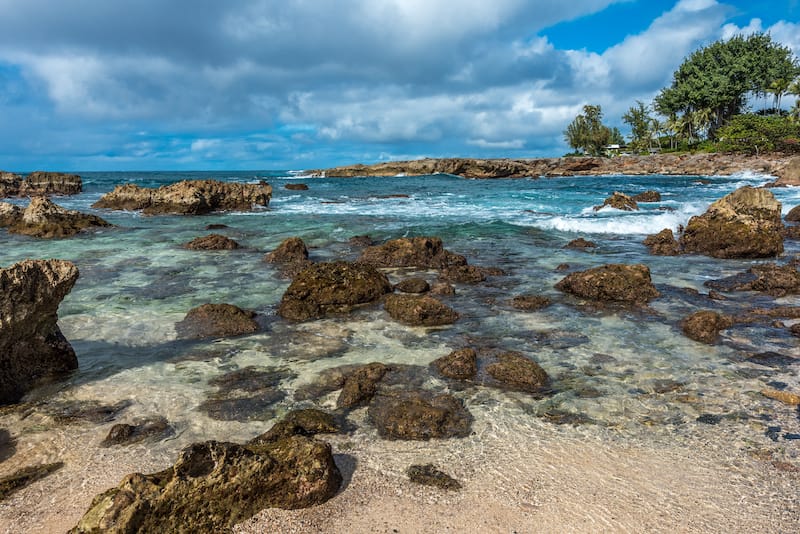 For the best of Polynesian gastronomy, Germaine's Luau offers a variety of mouthwatering dishes and entertainment by traditional Polynesian dancers. Turtle Bay Resort is the perfect place to relax after a day of fun on the beach.
Overlooking Kuilima Cove, Turtle Bay Resort provides the best in Polynesian hospitality.
The calming aesthetics, well-furnished suites, and excellent customer service create a sense of home away from home.
Waimea Bay Beach Park
Allegedly the best of the North Shore Oahu beaches, Waimea Bay Beach Park is a surfer's paradise. With massive waves reaching a height of 40 feet, this Oahu beach attracts surf enthusiasts from all over the world.
The most popular spot on the beach is called Jump Rock. It features beautiful rock formations with a few underwater tunnels one can swim into and see the friendly green sea turtles and fish that call it home.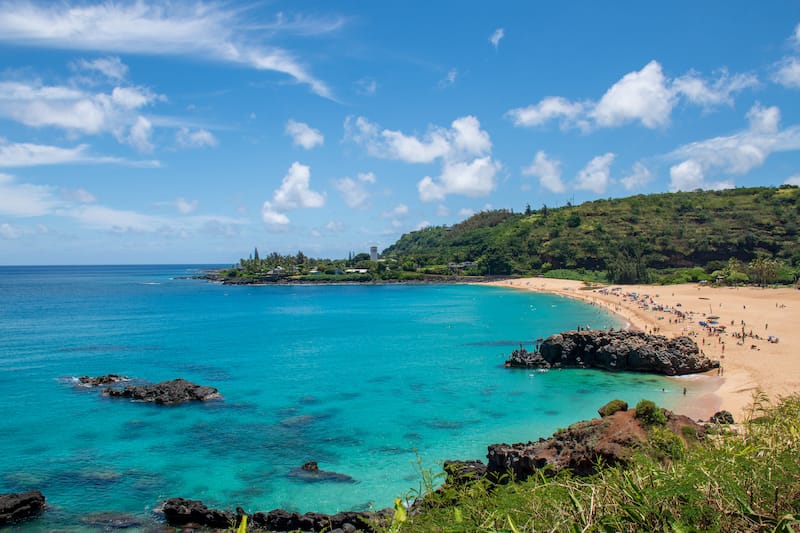 The Wasabi Tour is a tourist company whose services circle the Hawaiian Islands.
Their Waimea outfit provides the best in touring activities for their clients with regular visits to Waimea Valley, Shark's Cove, and Banzai Pipeline, all popular attractions of the beach.
Cactus Restaurant ranks among the best on the beach while Paradise Bay Resort offers the best of modern hospitality with an island theme.
Turtle Bay Resort
One of the best accommodations on the North Shore is arguably Turtle Bay Resort. It sits on 858 acres of land with 5 miles of oceanfront. It also boasts 410 hotel rooms and suites.
It first opened its doors in 1972 and has established itself today as one of the best hospitality outfits in Hawaii.
Major attractions here include the famous Turtle Bay Beach where giant green sea turtles can be found laying on the sand. The Polynesian Cultural Center offers a variety of shows and tours to visitors.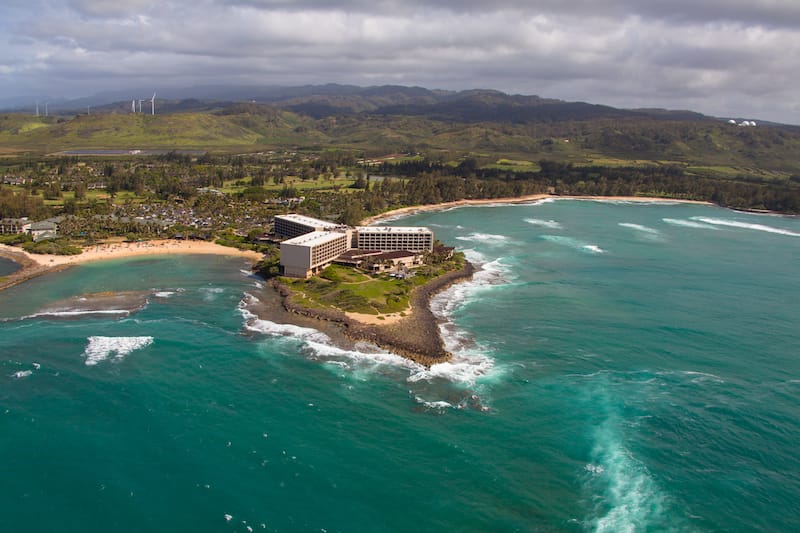 Waimea Valley also draws in people who come to enjoy the preserved gardens and natural waterfalls.
Turtle Bay Resort also boasts a 5-star restaurant headed by top chef Giles Epie. Guests are sure to find their meals very pleasant.
>> Click here to book your stay at the famous Turtle Bay Resort
Banzai Pipeline
Banzai Pipeline is a major attraction for surf enthusiasts and they congregate every year to catch the massive waves that form on a break out from Ehukai Beach Park (see below)!
Considered the most famous surf beach in the world, Banzai Pipeline hosts the highlight of every surfer's year: Billabong Pipe Masters.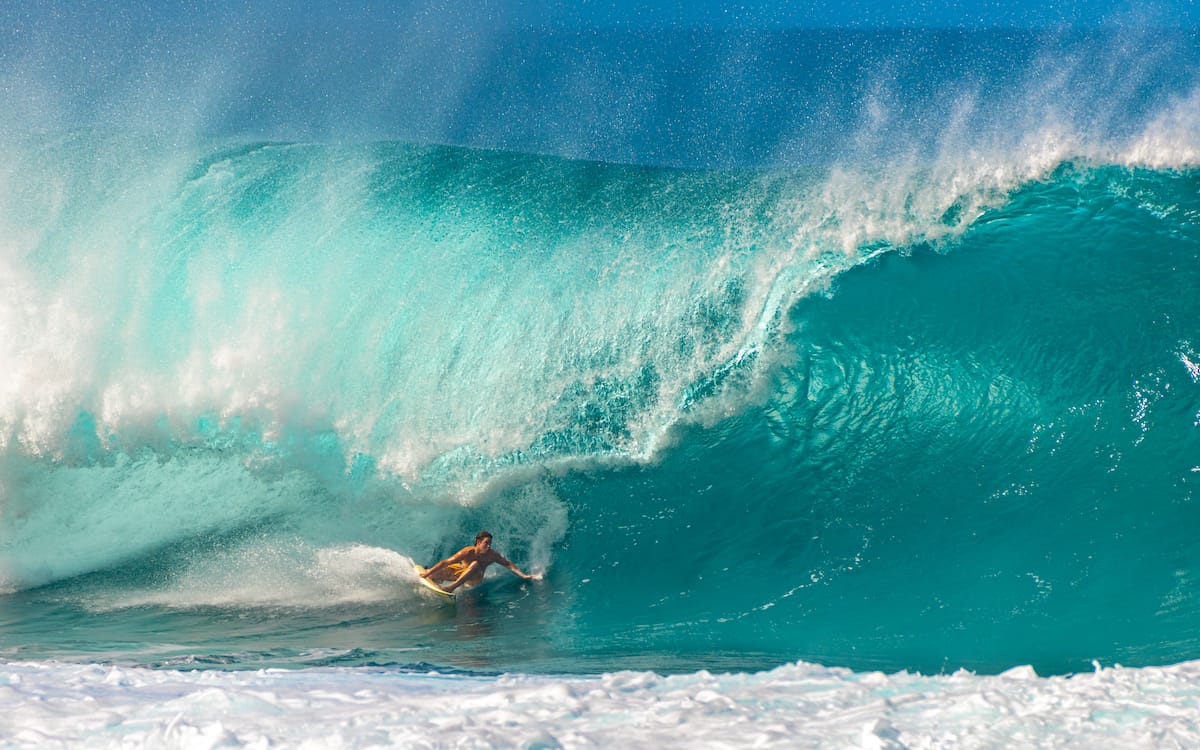 It is the last major event of the year that brings together some of the world's best surfers to compete in the world surf league. There is no shortage of native island food and drink at the renowned event!
Courtyard by Marriott Hotel (Laie)
The Courtyard by Marriott Hotel in Laie offers some of the best accommodations along the North Shore beaches. It was designed and built to blend into the natural ambiance of the island of Oahu.
The Courtyard Oahu North Shore is a five-star haven flanking major spots like the Polynesian Cultural Center, Banzai Pipeline, and Waimea.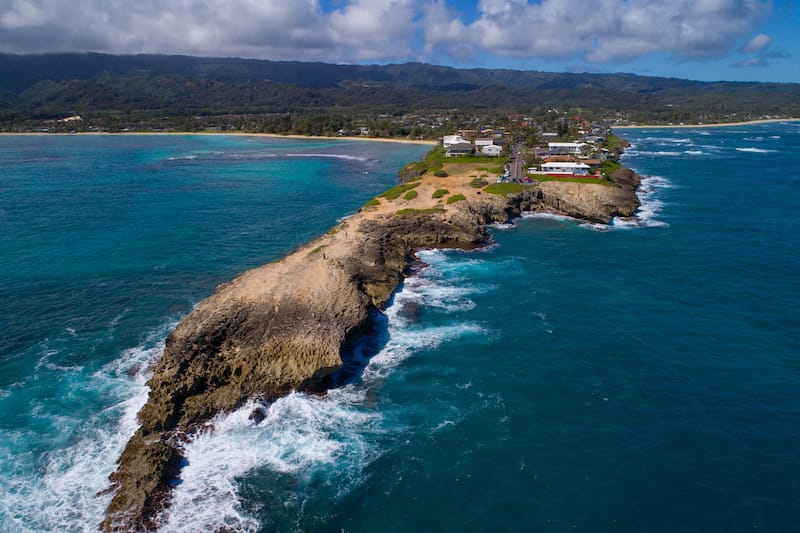 The restaurants of the popular hotels are guaranteed to satisfy the most adventurous palettes after you take a break from a long day hanging out by the gorgeous Oahu waters!
Ehukai Beach Park
Ehukai Beach Park is one of the most visited places on the island as it is home to the world-famous surf site, Banzai Pipeline.
It also boasts other surf-worthy locations called gums and Ehukai which attract enthusiasts in the thousands each year.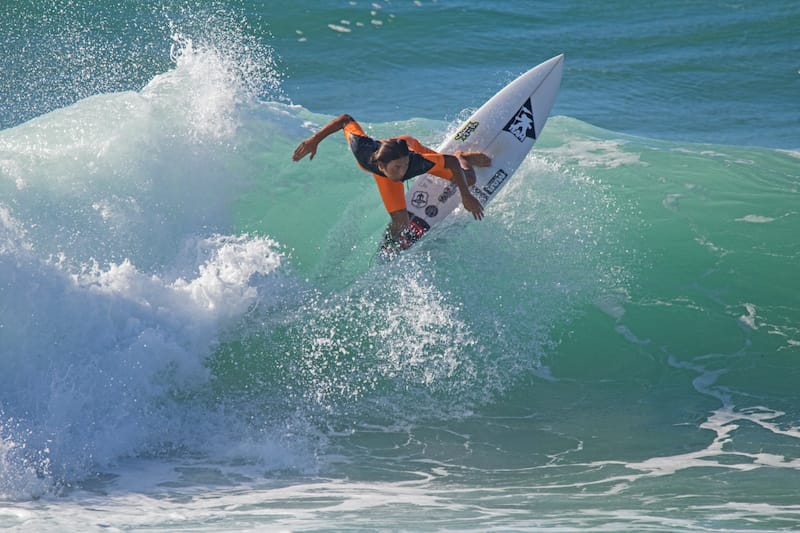 It is also considered one of the best North Shore beaches for its white sandy beaches that stretch for miles. It is perfect for a fun day at the beach with family and friends.
There is also an endless array of food and drink vendors around the beach. It is an ideal location for surf watchers, swimmers, and plain old frolicking in the sand.
Haleiwa Beach
Haleiwa, which means house of the frigate bird, originated from a hotel of the same name in the late 1800s.
It quickly became popular among tourists because of the main attractions- Matsumoto Shave Ice, Haleiwa Beach Park, and Pua'ena Point Beach Park.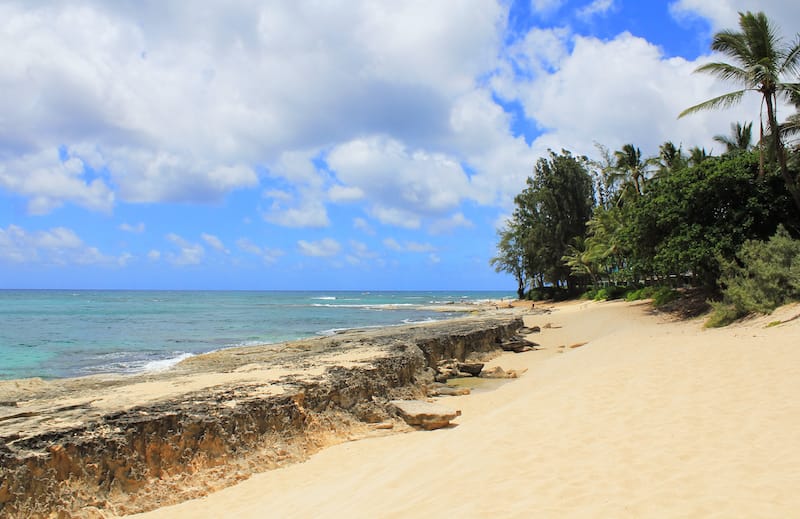 All known for their picturesque ambiance, rocky beaches, and white sand, they became a hot destination for tourists to spend the day having fun and for surfers who come from the waves for some Matsumoto Shave Ice.
It is considered by many to be the surf capital of the world while local tour companies like And You Creations are always available to take visitors around the beautiful town (and the rest of Oahu).
Laniakea Beach
Laniakea Beach boasts some of the best north shore beaches with sandy shores and a vast blue sky, which is where its name, which translates to "wide sky," comes from.
It is part of an area that is well known for its gigantic waves during winter and this draws in surfers the world over.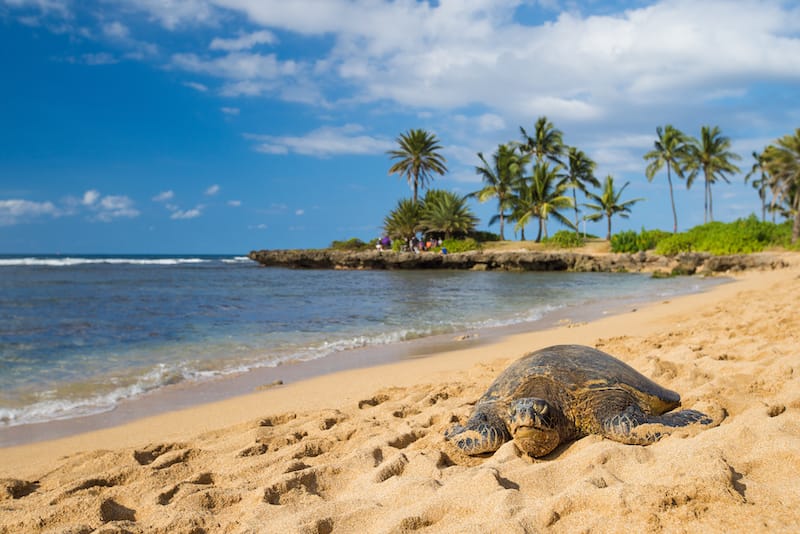 The main attraction, however, is the giant green sea turtles that line the beaches, basking in the sun. These majestic creatures are a sight to behold as they lay around on the beautiful shores of Oahu.
Laniakea Beach is a must-see spot on the island for tourists!
Sunset Beach
Just as the name implies, Sunset Beach is famous for its gorgeous sunsets. Wintertime is typically rife with powerful, massive waves that attract daredevil surfers from the island, all across the US, and even around the world.
However, in the summertime, the waves are much gentler, giving a pleasant view of the clear ocean sweeping endlessly into the horizon.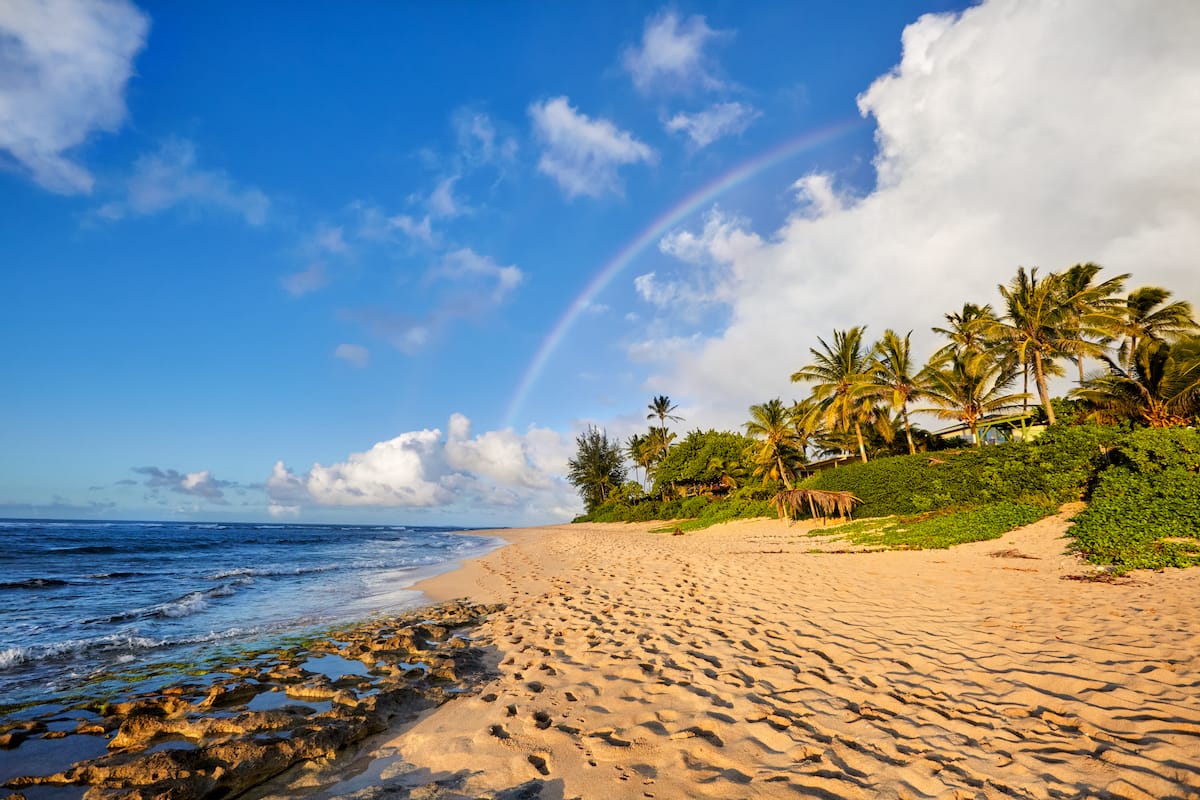 The sunsets here are spectacular and draw quite an audience each evening. It is an ideal location for a romantic getaway or a simple rendezvous with nature.
There is usually a fun event on the beach in the evenings that makes the experience livelier.
Ke Iki Beach
An hour away from Waikiki going north, Ke Iki Beach is a summer haven for travelers and tourists. The pristine white beach is family-friendly and the perfect spot for diving, snorkeling, sailing, and swimming.
It boasts amazing sunsets that are every photographer's dream, or you can just relax and enjoy the beauty of nature.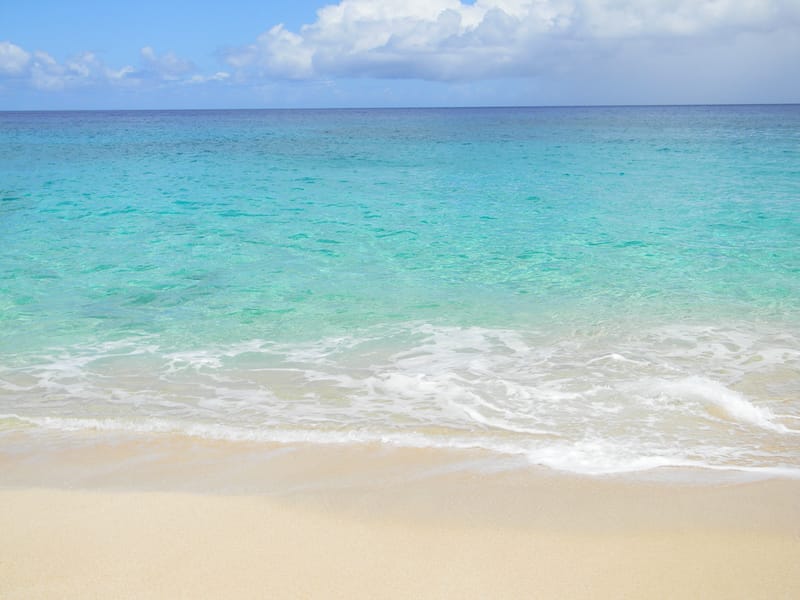 Several resorts have established some of the best services in hospitality on the island. The oceanside offers beachfront bungalows flanked by palm trees and native flora.
Furnished with the best of modern comforts but tailored to ooze island ambiance, they make the stay on Ke Iki Beach so much more enjoyable. It is truly the perfect island experience.
Best North Shore Beaches for Families
One of the best features of the North Shore is that it's extremely family-friendly, proving to be a paradise for everyone young and old!
Almost all of the options on this list are perfect for those with young children, especially Turtle Bay, where kids can check out the friendly turtles in Kuilima Cove.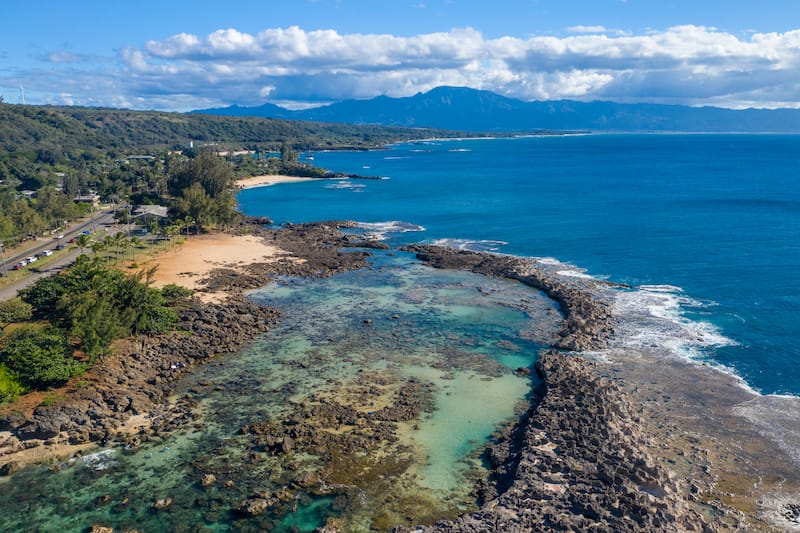 Waimea Bay is especially known for its calm and clear waters in the summer, making it yet another popular destination for families. There is also a lifeguard on watch as well as visits from food and ice cream trucks, so your kids will certainly enjoy Waimea Bay.
Regardless, be sure to watch out for the waves, especially in the winter when they are at their highest.
Best North Shore Beaches for Surfing
Surfers from all over the world visit Oahu to participate in their favorite sport, so you're in for a treat!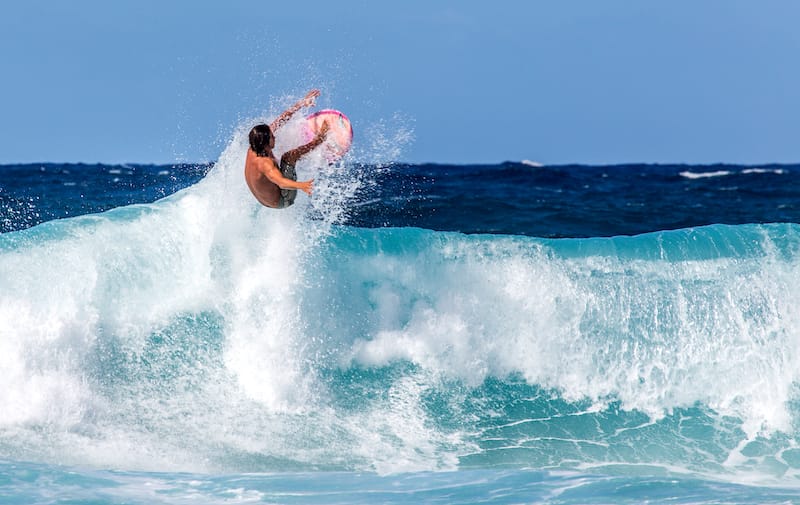 Some areas are more difficult than others for surfing, and others you shouldn't even try to tackle, as it can be very dangerous for someone who is unfamiliar with the trends in the waves.
Laniakea is one of the most popular spots for surfers because it has some of the longest waves on the North Shore, and the south end is perfect for beginners.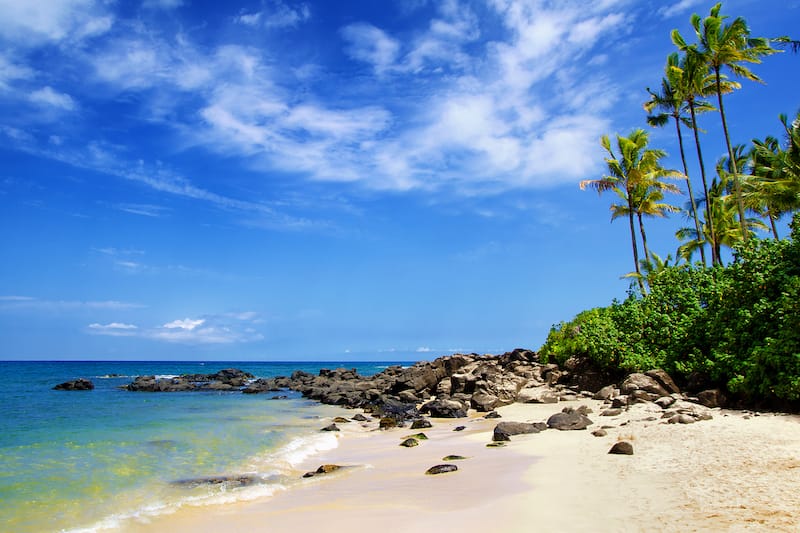 Sunset Beach is another great spot for surfers and competitions. Waimea Bay sees huge waves throughout the season, and it's one of the only places where you can see 20-foot waves.
Finally, Banzai Pipeline is home to some of the most dangerous waves, but leave that to the locals who understand the waves' breaking patterns. Instead, you can marvel at the beauty of nature here.
What are your favorite North Shore beaches? Let us know your top picks for beaches on the North Shore in the comments! Thanks
More Oahu Travel Guides
Pin this Beaches on the North Shore Guide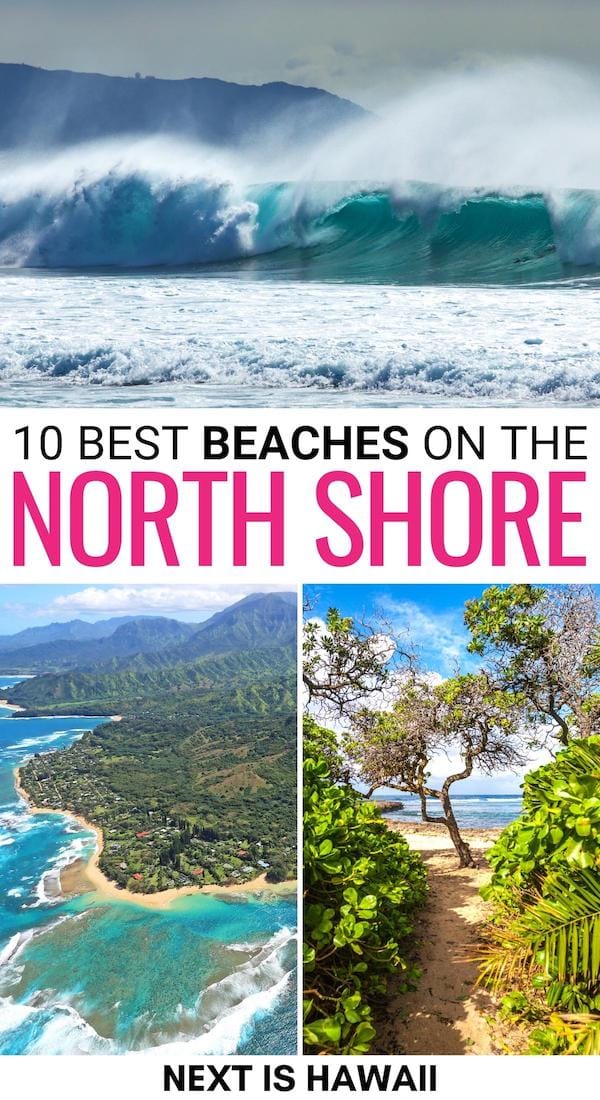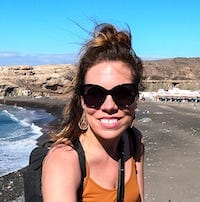 Megan is a travel blogger and writer with a background in digital marketing. Originally from Richmond, VA, she has been traveling frequently to Hawaii for the last 15 years and loves exploring every corner of each Hawaiian island, while trying to promote sustainable travel and small, local businesses along the way. Megan has written for or been featured by National Geographic, Forbes, Lonely Planet, the New York Times, and more. She has co-authored a guidebook with Fodor's Travel and has visited 45 US states and 100+ countries.