Honolulu is the largest city in Hawaii and undoubtedly the one with the most going on. These are the best things to do in Honolulu for first-time visitors – including cultural sights and more!
Are you planning your trip to Honolulu last minute?
If you're traveling to Honolulu last minute, you want to ensure you have lodging/tours ahead of time! Below are some of our top picks on Oahu!
🌴 Best Tours and Activities on Oahu:
🛌 Best Hotels and Lodging in Honolulu:
🚗 Traveling to Oahu independently? Be sure to book your rental car ahead of time to ensure availability!
Any tips or recommendations for what to do in Honolulu? Let us know the Honolulu attractions we missed in the comments!
And be sure to check out our Honolulu itinerary to help plan accordingly! Thanks!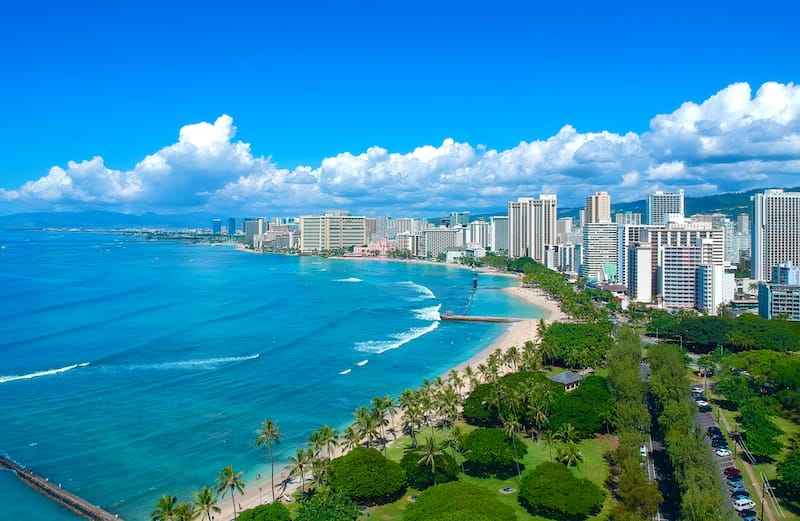 Best Honolulu Tours & Activities (to Maximize Your Time!)
If you're looking for something more organized when in Honolulu and the surrounding area, here are some awesome Honolulu tours you should check out.
These tours will help you maximize your time, which is especially important if you only have a short amount of time in the city! We listed a variety so that you can pick which one is most suitable for you (and many include multiple places!):
Best Things to Do in Honolulu
1. Enjoy the Paradise Cove Luau
Learn more about Hawaiian culture and customs at this exciting luau. Complimentary pick-up and drop-off at select Waikiki hotels is included, so you don't have to worry about transportation.
Once you arrive at Paradise Cove, you'll be greeted with a lei, a Mai Tai, and live Hawaiian music.
There's plenty to explore: you can stroll through the Hawaiian village to learn more about the arts and crafts of the islands or try your skills at different Hawaiian games.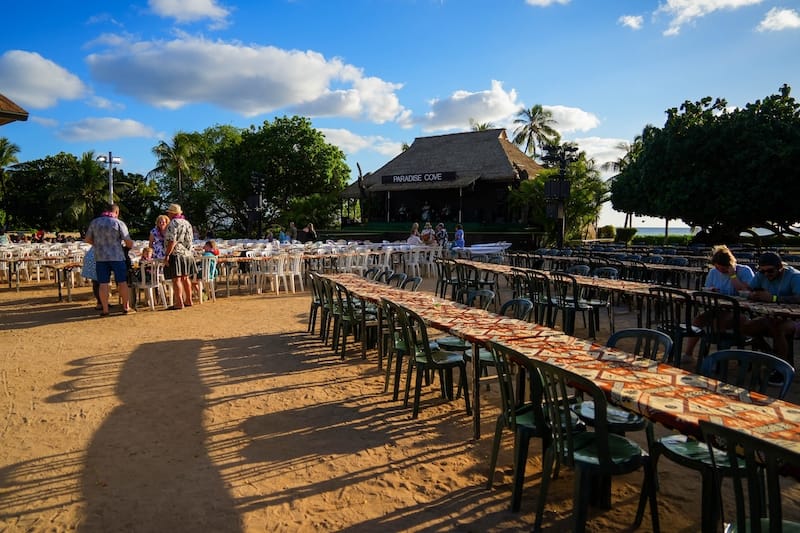 You'll then be able to enjoy an extensive buffet dinner, including traditional Hawaiian fare such as fresh seafood, kalua pig, and tropical fruit.
After dinner, enjoy the amazing sunset and the spectacular performances of Polynesian songs and dances to top off your truly unforgettable night.
You'll be able to choose from three levels of tour packages depending on what you want to eat and how many extras you want to include, so it's a fully customizable evening.
Address: 92-1089 Aliinui Dr, Kapolei, HI 96707
>> Click here for luau rates and availability
2. Join a Circle Island Tour from Honolulu
If you don't have long to enjoy Oahu, this full-day tour is perfect to cover some of the island's best highlights.
Pick-up and drop-off are included from select Waikiki hotels. You'll start your day heading to Nu'uanu Pali, where you'll learn how King Kamehameha united the Hawaiian Islands.
Next, you'll drive through the gorgeous Ko'olau mountain range, stopping at the Byodo-In Temple, an architecturally-stunning Buddhist temple. Afterward, you'll stop at the famous Macadamia Nut Farm Outlet, where you can sample local snacks.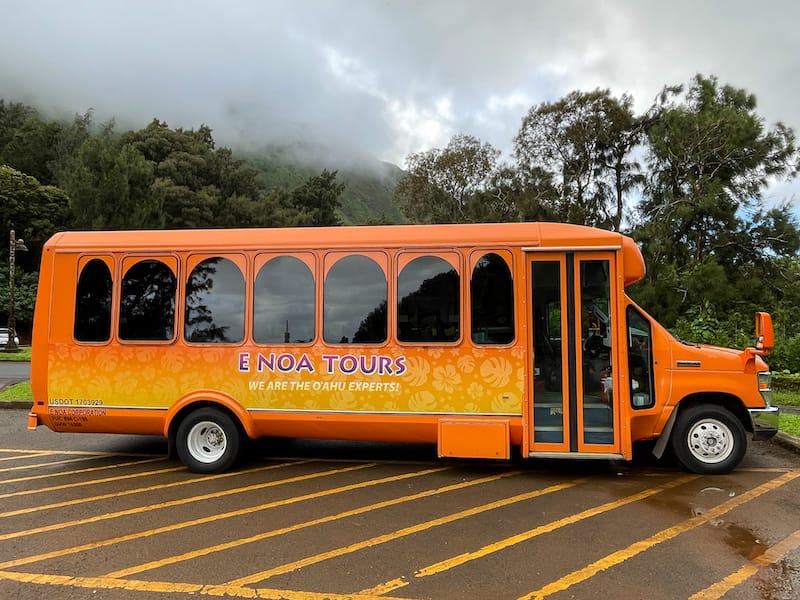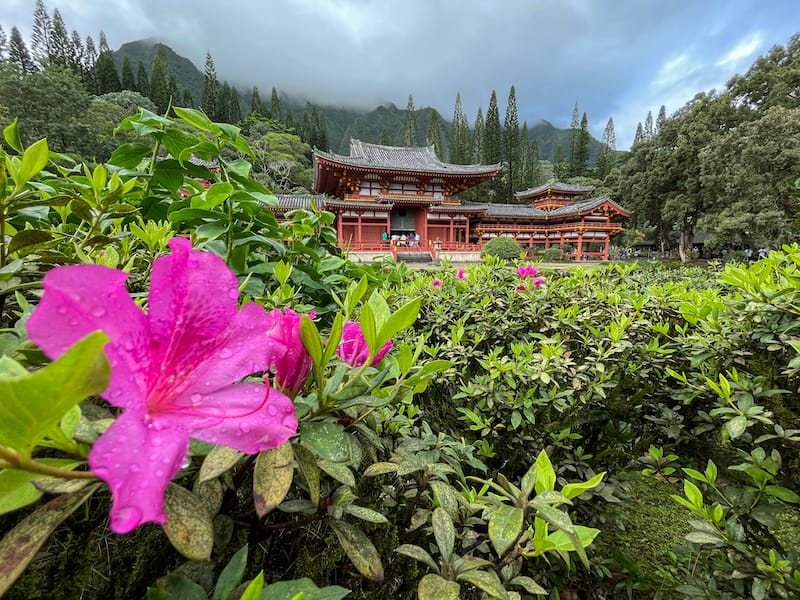 You'll see the beauty of the North Shore at the world-famous Banzai Pipeline surf spot, Waimea Bay, and topping it off with a stunning short hike to the Waimea waterfall.
Lastly, before heading back to your Waikiki hotel, you'll get to tour the famous Dole Plantation. Don't forget to sample the delicious pineapple treat Dole Whip!
INSIDER TIP: A Circle Island tour is a good way to get an overview of the island if you want to explore additional parts later with a rental car—that is what I did!
Note that lunch is included in the tour package (we stopped at Fumi's for garlic shrimp on my tour).
>> Click here for Circle Island tour rates and availability
3. Visit Pearl Harbor and the USS Arizona Memorial
Dive into local history and get an in-depth look at some of Hawaii's famous historical sites.
On this tour, you'll enjoy an air-conditioned coach to take you past several of Honolulu's attractions including Iolani Palace, the King Kamehameha statue, and the Punchbowl National Cemetery.
Your driver/guide is full of information to share with you about the history of these places, so feel free to ask questions. You'll then learn more World War II history by visiting Pearl Harbor and the USS Arizona Memorial Visitor Center.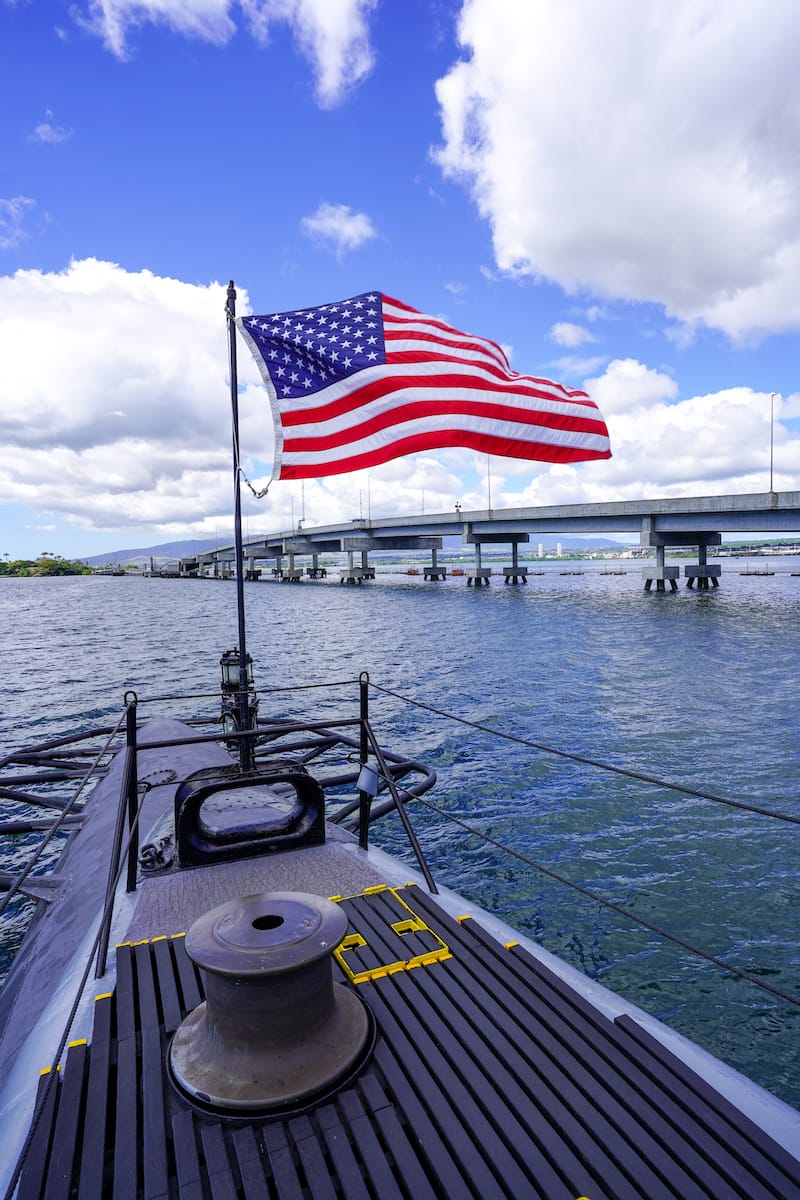 You can also upgrade your tour package to include entry to the USS Missouri battleship to see where Japan's written surrender to end World War II took place.
This tour lasts approximately 5 hours and includes pick-up and drop-off from select hotels.
Address: 1 Arizona Memorial Pl, Honolulu, HI 96818
>> Click here for Pearl Harbor tour rates and availability
4. Go Dolphin Watching and Snorkeling
See dolphins in their natural habitat while enjoying the blue water swimming and snorkeling. You'll be able to see different types of tropical fish, dolphins, and green sea turtles as you take a dip into their home.
You'll sail out to an area full of marine life, then have the chance to snorkel, kayak, or paddle board in the beautiful water. All snorkel equipment, kayaks, and paddle boards are included. There's even a 20-foot waterslide off the boat to try!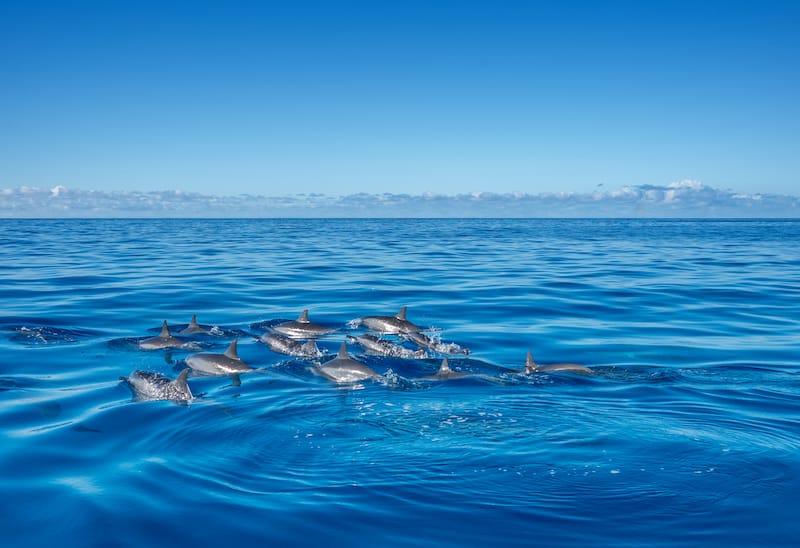 Enjoy a delicious lunch onboard while taking in the great views. On the way back to the harbor, you'll be treated to an authentic hula performance from the crew.
Pick-up and drop-off at select hotels is included in this 3.5-hour tour package.
>> Click here for dolphin-watching rates and availability
5. Discover the Hidden Gems of Oahu
This full-day excursion will take you to some of Oahu's best hidden gems. You'll be picked up in Waikiki and head to your first stop, Diamond Head State Monument.
After enjoying the view from this amazing lookout, you'll see Halona Blowhole and Makapu'u Point on the island's east side. Your next stop takes you to the Macadamia Nut Farm Outlet, where you can sample some local snacks on the way to the North Shore.
You'll then be stunned by the amazing landscape of Kualoa Valley, where many famous movies have been filmed including Jurassic Park. Once at the North Shore, you'll enjoy the beautiful Sunset Beach and delicious fruit at Kahuku Farms fruit stand.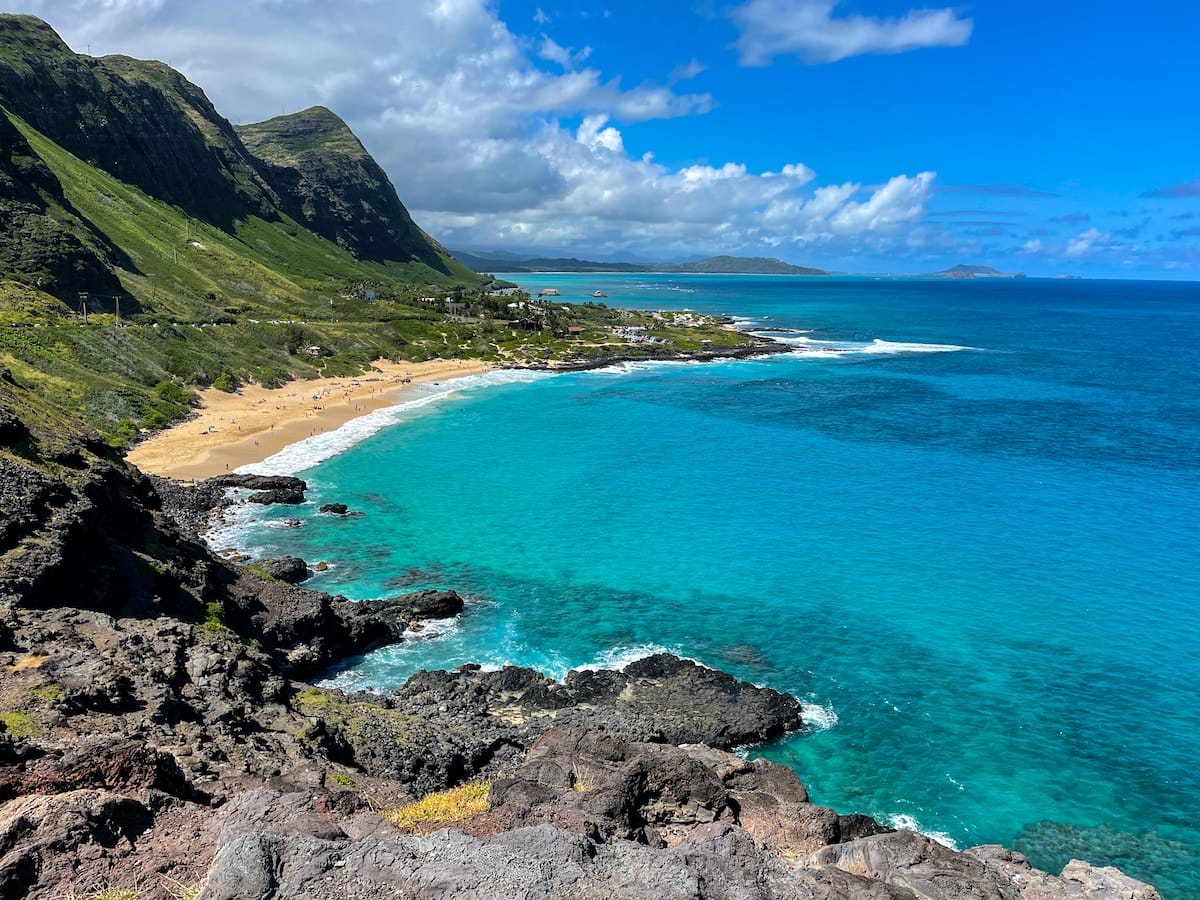 Then you'll tour the amazing Waimea Botanical Gardens, and finally, stop at the famous Dole Plantation for some great pineapple-themed souvenirs and a tasty Dole Whip treat to end the day.
Pick-up and drop-off are included but note that you'll need to bring money to purchase your own lunch.
>> Click here for hidden gem tour rates and availability
6. Hike the Diamond Head Trail (Le'ahi)
Take the stress of planning out of your Diamond Head hike and just enjoy the fantastic scenery by letting Kaimana Tours handle the details. You'll enjoy a hotel pick-up and transportation to the Diamond Head Trail hike.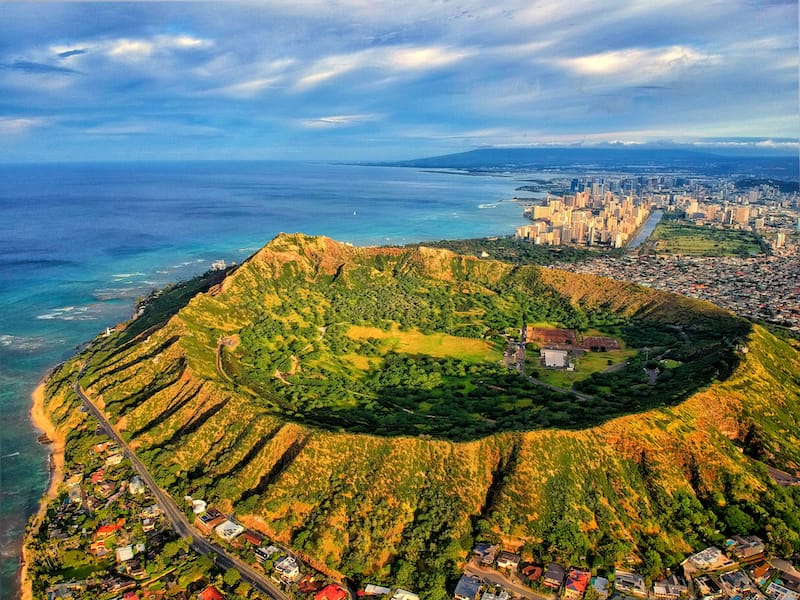 Entrance fees, a self-guided map, and water bottles are all provided in this tour package. Once dropped off, your driver will tell you when they will be back to pick you up, so you can enjoy one of Oahu's most-loved hikes at your own pace.
INSIDER TIP:
Please do take note that in late April 2022, the state implemented a
reservation system
in order to hike Diamond Head (if youʻre not a Hawaii resident) that went into effect in May 2022. It is just far easier to join a tour these days! Also note that Diamond Head is closed on Wednesdays.
You'll be rewarded with fantastic views from the 760-foot summit. To go back home, meet your driver at the arranged time and you'll be dropped back off at your hotel. This excursion lasts approximately three hours.
>> Click here for Diamond Head rates and availability
7. Enjoy Snorkeling with Sea Turtles on the North Shore
See some of Oahu's best sights and do some of the best island activities on this fantastic all-day tour around the island.
You'll stop at famous landmarks including Diamond Head State Monument, Halona Blowhole, Makapu'u Point, and Mokoli'i Island. You'll stop on the North Shore for a delicious lunch and later will grab some delicious fresh fruit from a local stand.
Next, it's time to hit the beach at beautiful Sunset Beach and Turtle Beach. You'll have over an hour to snorkel around and try to spot green sea turtles in their local habitat, either in the water or sunning on the beach.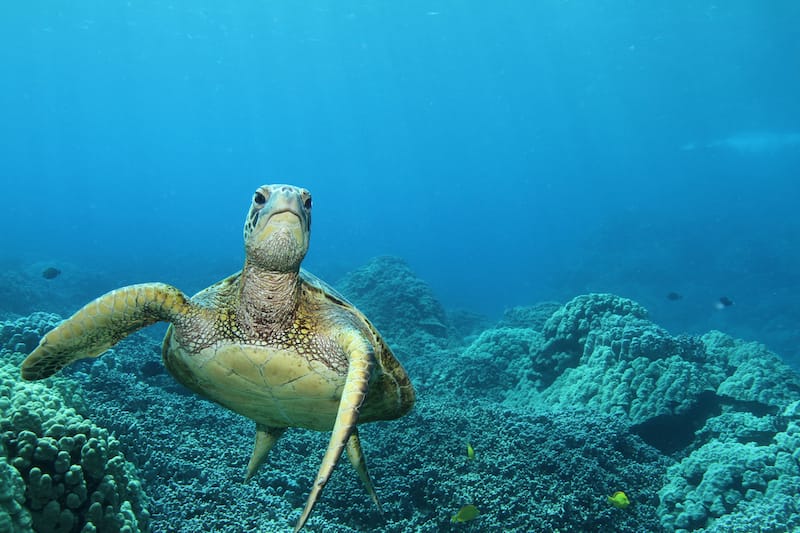 Lastly, the tour stops by Dole Plantation, where you can get fun pineapple-themed souvenirs and finish the day off with a tasty DoleWhip treat. Pick-up and drop-off services to select hotels are included in this tour.
Note that lunch is not included in the cost, so bring some money for food and souvenirs.
>> Click here for Circle Island + Snorkeling rates and availability
8. Go Snorkeling at Hanauma Bay
Take the stress out of getting to Oahu's most-loved snorkeling spot and just focus on the fun parts of this tour to Hanauma Bay. You'll enjoy door-to-door transportation from your Waikiki hotel, so you won't have to worry about finding parking before the parking lot fills up.
You'll also be provided with snorkel gear to use for the day. Once there, you can just enjoy the over 450 species of tropical fish and colorful reefs of this amazing marine conservation area.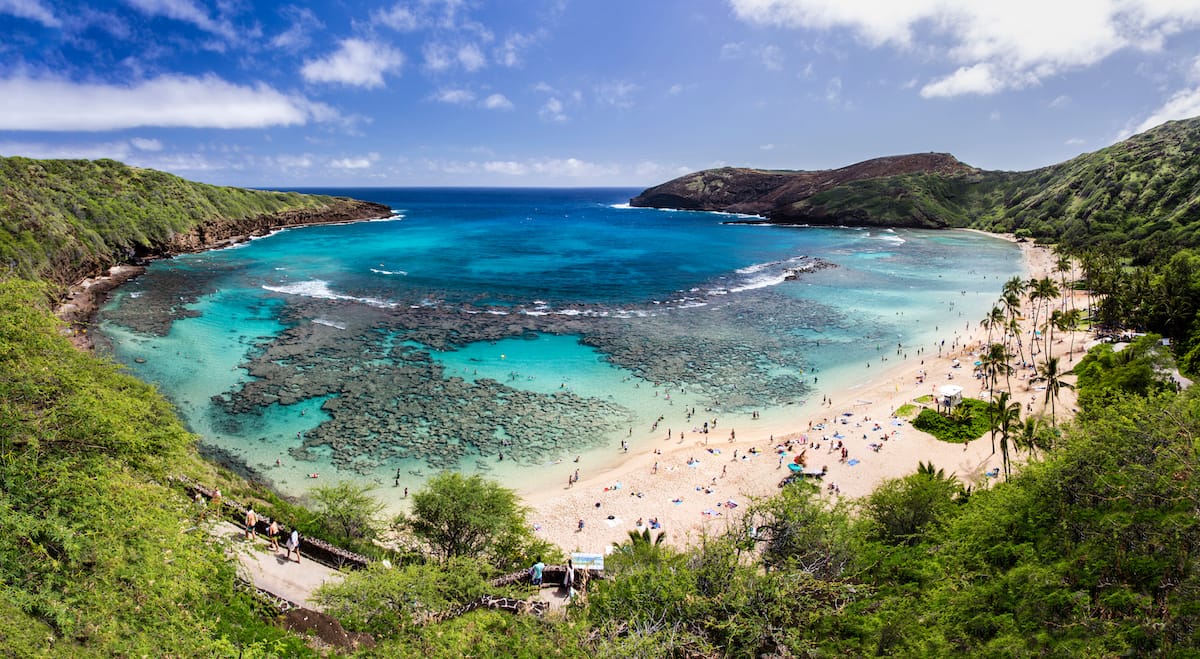 Note that park entrance fees are not included in this tour price. This excursion lasts approximately six hours and you have the option of three different start times to choose from.
>> Click here for snorkeling rates and availability
9. Explore the North Shore of Oahu
There's so much more to Oahu than just Waikiki, so explore a little further to the North Shore with this fantastic all-day tour. You'll head up north to explore amazing beaches like Pipeline, Sunset, and Waimea Bay.
You can either choose an activity and lunch or two activities during the day, which include surfing lessons, snorkeling, laying on the beach, stand-up paddle boarding, biking, or swimming in a waterfall!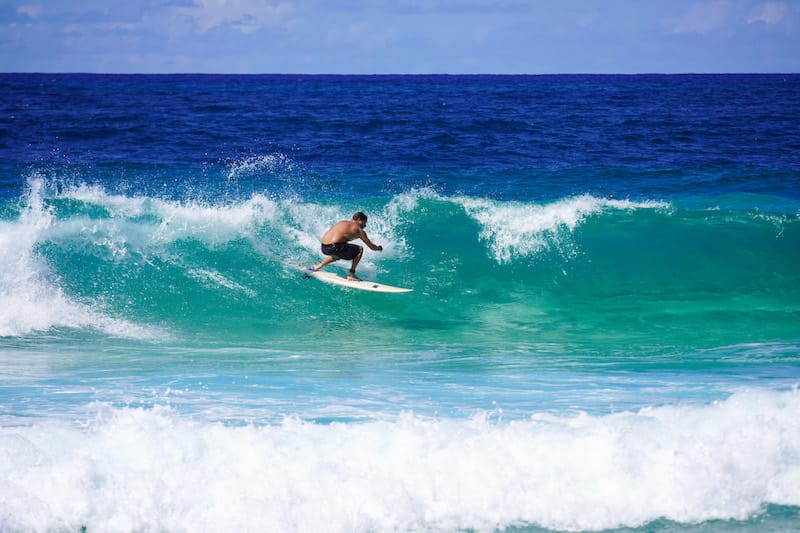 You'll also have time to explore the great little town of Haleiwa, where you can check out the local shops and stop for a delicious shave ice treat. It's a great way to get out of Honolulu and see a different side of the island.
This tour includes pick-up and drop-off from select Waikiki hotels, so all transportation is provided.
>> Click here for North Shore tour rates and availability
10. Go Whale Watching in Honolulu
This two-hour cruise gets you a front-row seat to see the migration of humpback whales during the months between December and May.
You'll head out in Hawaii's warm waters, where you're guaranteed to see these beautiful creatures swimming, feeding, playing, and breaching.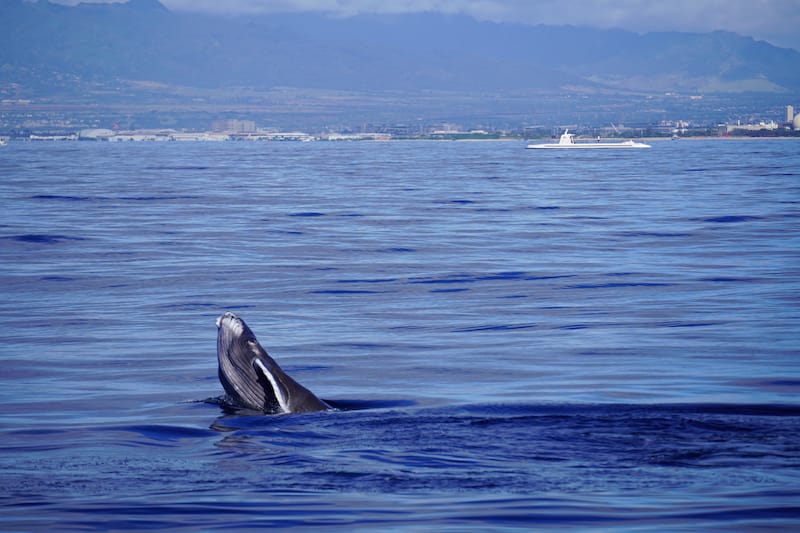 Grab some binoculars for really up-close views. Your expert guide will fill you in on the migration patterns and interesting facts about humpback whales. Snacks and drinks are also included on this tour.
In the event your group doesn't spot any whales, you are welcome to reschedule for a second cruise at no additional cost. But, I saw plenty when there, including one that was only 6 hours old!
>> Click here for whale watching rates and availability
11. Indulge in Some Shopping at the Ala Moana Center
The Ala Moana Center is one of the best shopping centers in Honolulu and while I donʻt love listing a shopping center on a guide, it is worth a visit as there are some great shops and places to get coffee there.
Ala Moana Center is the kind of mall that makes you feel like you've entered a whole new city. It's a four-story shopping complex and holds the title of being the largest open-air shopping center in the entire world.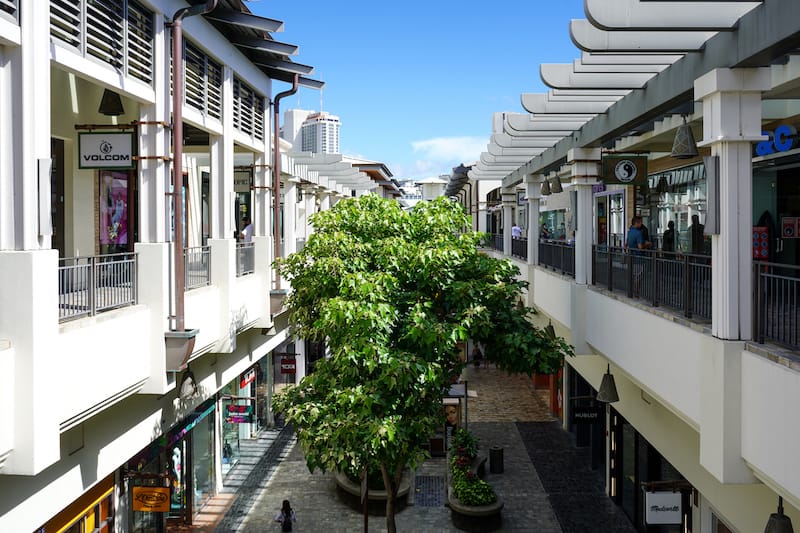 The store variety here is at its best ranging from luxury brands to department and souvenir stores. There are more than 350 stores and eateries overall. Just keep in mind that some things here can be pricey.
Youʻll find Sephora, Island Vintage Coffee, several surf shops, and more inside. It is definitely worth a visit if youʻre in the area.
Address: 1450 Ala Moana Blvd, Honolulu, HI 96814
12. Enjoy a Delicious Poke Bowl
One of the best things to do in Honolulu is to eat! Honestly… it is one of the best food cities in the US and one dish to start with is a poke bowl.
While you can get poke bowls just about anywhere in the city, my favorite ones are at Sato Seafood and Fresh Catch in Kaimuki.
I stayed near Fresh Catch for a week and found myself heading there regularly. Just be aware that they close earlyish (around 7pm on weekdays and 5pm on Sundays).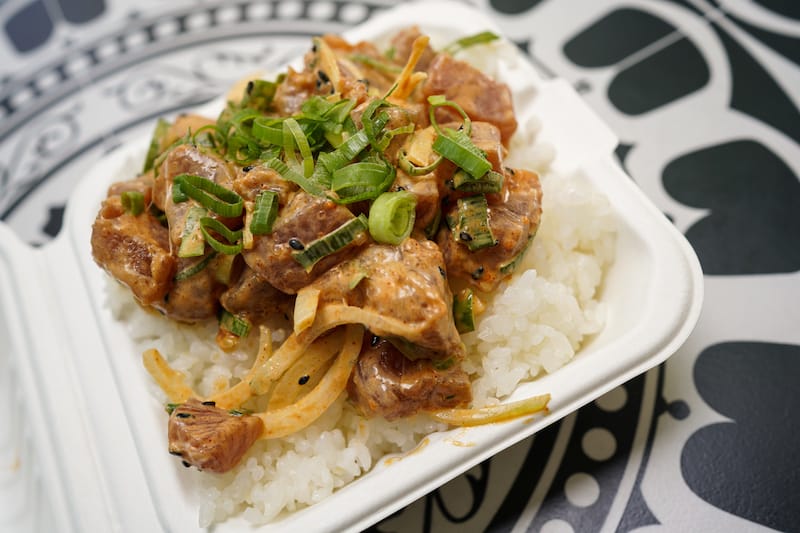 Sato Seafood is a newer establishment in Honolulu and they specialize in seafood, as their name suggests! But… it is SO good.
I ate there multiple times on my last trip and opted for their Spicy Maui Maui bowl which was spicy tuna atop rice with chopped onions. Honestly, it was addicting.
Sato is small and only takes credit cards so leave the cash at home! They offer a table or two outside but donʻt have a lot of seating – so it is the perfect place to take-away from.
You can find Sato Seafood at 2310 Kuhio Ave (right beside the famous Marugame!) and Fresh Catch at 1113 Kapahulu Ave.
13. Relax at World-Famous Waikiki Beach
One of the most well-known names around all of Hawaii (and the world), this extraordinarily beautiful beach is made up of miles of stunning, fluffy white-sand beaches bordered by tall palm palms and a bright blue sea.
Plus, since many sections of Waikiki Beach are roped off for swimming, the waves are quite gentle. However, you can head beyond the break and surf and do other water sports. This beach has it all!
The beaches that make up Waikiki as a whole include Fort DeRussy Beach (which faces the Royal Hawaiian Hotel), Kuhio Beach, and Queen Surf Beach.
Swimming, surfing, boogie boarding, catamaran, and outrigger canoe cruises are all popular local activities. Be sure to also check out the gorgeous sunsets of Waikiki – it is one of the best things to do in the city!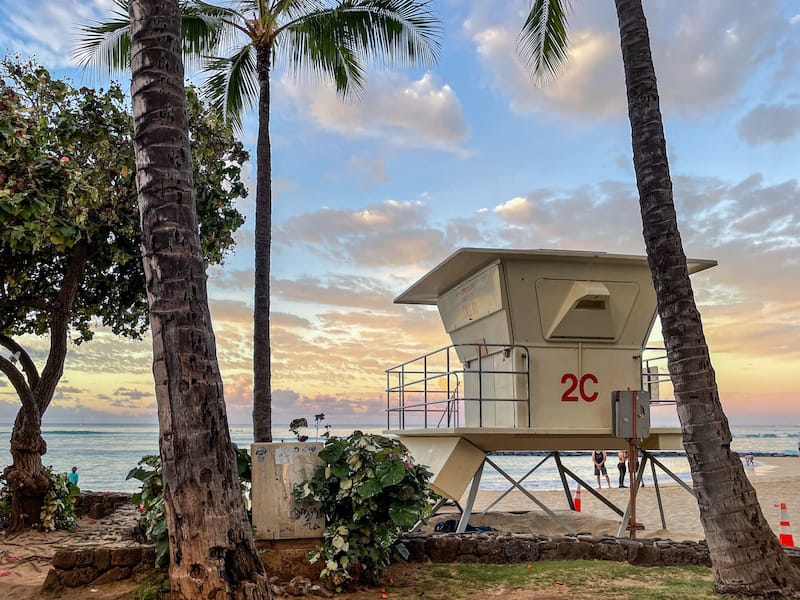 Nevertheless, crowds are a big disadvantage here. Along the beach, you'll definitely see tons of people and it is often extremely crowded. I love going at dawn and while youʻll definitely still see people here, it will be far fewer than later in the day.
If crowds are not an issue for you, visit Waikiki and then proudly claim that you've been to one of the most famous beaches in the world! It is definitely the most famous beach on Oahu.
14. See the Iconic Iolani Palace
Iolani Palace is a must-visit when visiting Oahu! This site is the former residence of the Hawaiian king and is one of Honolulu's most historic attractions. The palace was constructed in 1882, rebuilt in 1969, and reopened to the public in 1978.
This massive structure in downtown Honolulu spans several acres and houses everything from rich royal rooms to plush-carpeted political offices.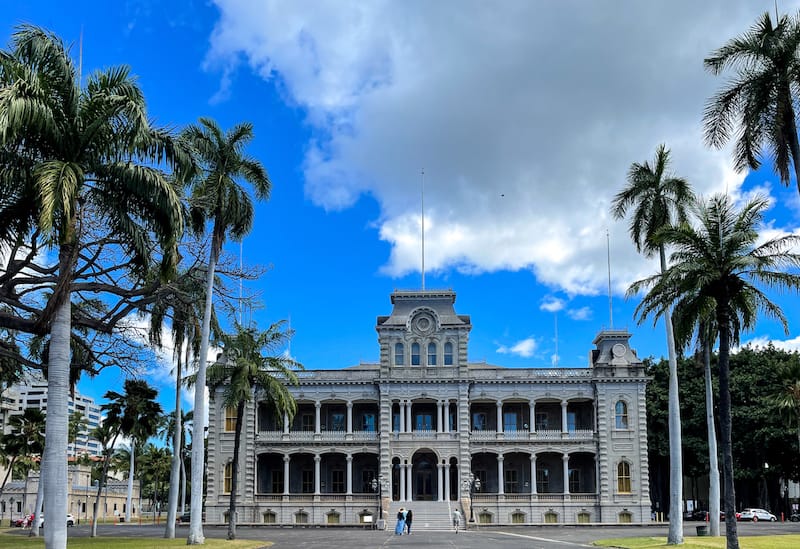 History fans will deeply appreciate this place. Upon your arrival, you can take tours, listen to audio recordings, and even check out vintage displays of clothing, fittings, furniture, and relics of past royalties!
Across the street, youʻll also see the Ali'iolani Hale, another famous site. It also has a statue of King Kamehameha V in front ot it.
The Iolani Palace truly is one of the best Honolulu museums to visit when you're there!
Address: 364 S King St, Honolulu, HI 96813
15. Fuel Up at the Best Coffee Shops in Honolulu
Coffee lovers can rejoice when in Honolulu because it is not challenging to find delicious coffee (in the slightest)!
There are so many cool coffee shops in Honolulu that you will jaunt around the city and taste them all, as I did!
I have to say that Kona Coffee Purveyors, located right in the heart of Waikiki, is one of the best cups of coffee I have ever had anywhere in the world.
Everyone else must share this opinion because it was hard-pressed to find this place without a long line out the door… even at 7am!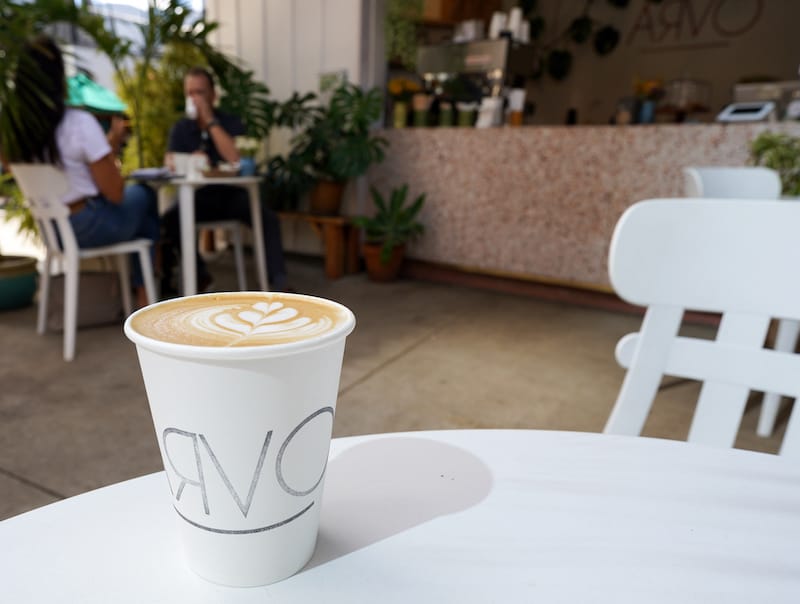 But, I did learn that if you go there right before closing, the lines have dwindled down quite a bit. Their coffee is so worth the wait, on the other hand.
I ventured around the city for amazing specialty coffee and below are some of the best places I visited:
Kona Coffee Purveyors (2330 Kalakaua Ave #160 at Kuhio Ave Mall Entrance of Intʻl Marketplace)
Arvo (324 Coral St Suite 1A-104b)
Surfjack Shop

(412 Lewers St at The Surfjack Hotel)
Let us know about other cool Honolulu coffee shops in the comments for next time!
16. Go Hiking at Manoa Falls
Manoa Falls is an easily accessible, 150-foot-tall waterfall, located 5 miles northeast of downtown Honolulu in the lush Manoa Valley.
The Manoa Falls Trail is one of the best waterfall hikes on Oahu!
If you're looking for a gorgeous and iconic destination in Honolulu, this waterfall is your must-go-to place. Famous movies like "Jurassic Park" and "The Hunger Games: Catching Fire" have scenes filmed in this area.
Do be wary that the waterfall may not be as powerful as expected. If it has rained a lot recently, it will undoubtedly look more spectacular than if not.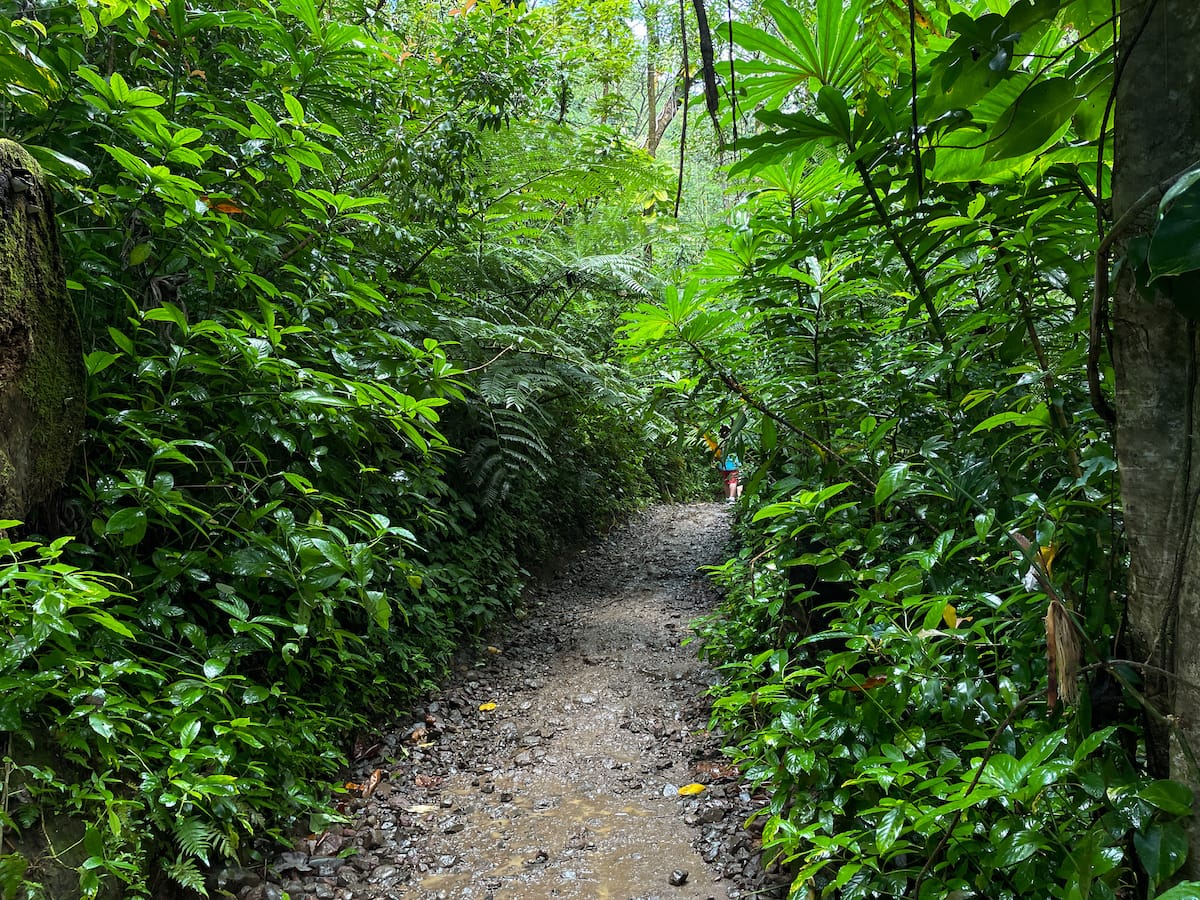 The hike to the waterfall is open from sunrise to sunset. Also, note that entry to the area of the waterfall is free but if you have a car to park near the trailhead, the parking fee is $7.
The trail to the falls can be fairly muddy, so wearing hiking boots or sneakers is highly recommended! Also, be sure to check out Lyon Arboretum next door when you are up there!
17. Devour Malasadas at Leonardʻs Bakery
Leonard's Bakery is one of the most famous (if not THE most famous) bakeries in Hawaii and it is renowned for its malasadas, which are essentially puffed Portuguese donuts.
When I was on my most recent trip to Honolulu, I stayed right beside the original location (they also have a food truck elsewhere) in Kaimuki.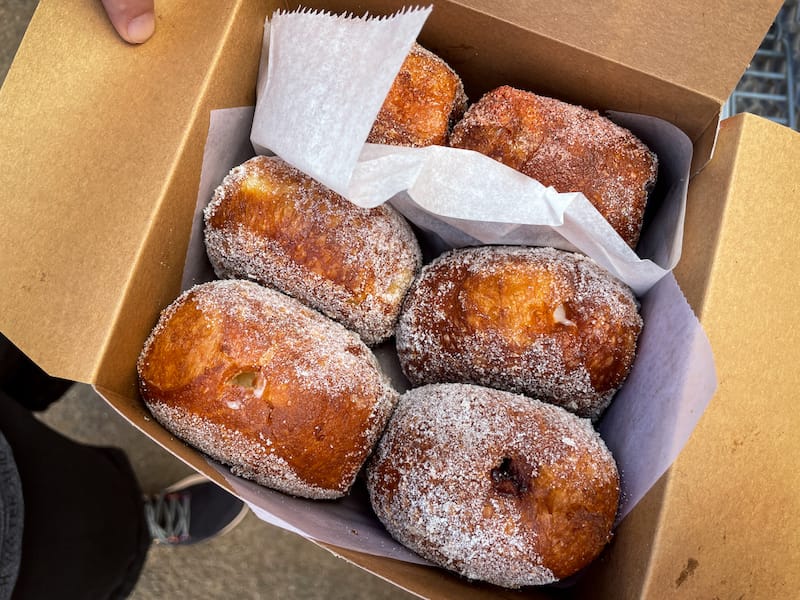 Due to jet lag, I was up at absurd hours of the morning and would see the lines already formed at 5:30am when they opened!
Anyway, it is a must-try when youʻre in Honolulu. They have a few different options of malasadas such as the original (plain sugar), li hing, a cinnamon sugar.
They also have ones that are filled with dobash (chocolate), guava, haupia (coconut), and more.
Address: 933 Kapahulu Ave, Honolulu, HI 96816
18. Relax at Kuhio Beach Park
Spotted right by the Canoes and Queens (Waikiki's popular surf and bodyboarding sites), Kuhio Beach Park is well-known for its laid-back vibes and tranquil clear seas. It is, more or less, part of Waikiki.
If you're interested in the culture, definitely check out the amazing landmarks, including the Duke Kahanamoku Statue, the Stones of Kapaemahu, and the Prince Kuhio Statue.
Another great feature of Kuhio Beach is that it holds free hula shows on a regular basis! I always find this area to be entertainment-filled and lively!
Visitors are welcome to walk around the area and watch different sorts of hula styles followed by live music accompaniment.
19. Enjoy an Acai Bowl in Honolulu
So, acai bowls may have origins in Brazil, but the locals in Hawaii have definitely embraced them and you can find them nearly everywhere throughout Honolulu.
My favorite places for an acai bowl in Honolulu are Tropical Tribe and ALO Cafe.
Tropical Tribe has three locations on Oahu, including one at the Ala Moana Shops, one up in Haleiwa, and one in Waikiki.
They have been selling their delicious bowls since 2013 and they offer a variety of bowls, including the standard Tropical Tribe Bowl which is a take on the Brazilian style with Acai and Guarana Berry juice.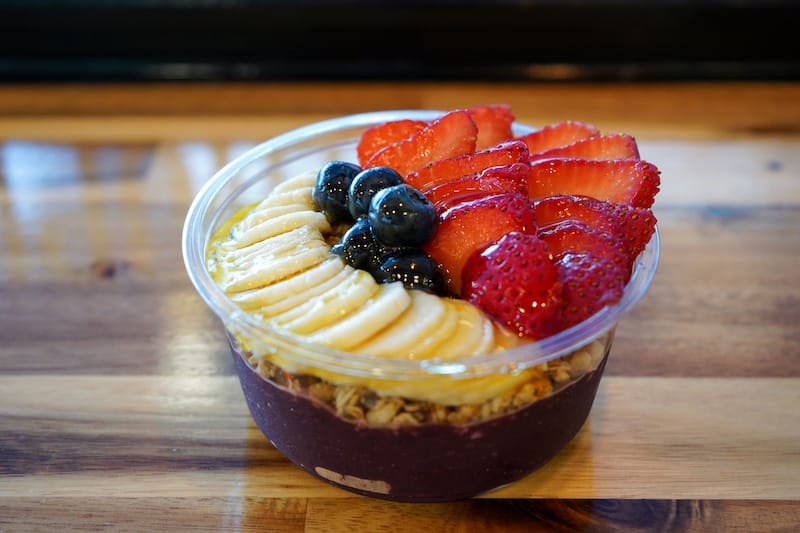 ALO Cafe is another fabulous place to try an acai bowl in the capital city! Located at 159 Kaiulani Ave. #105 in Waikiki, this plant-based, vegan cafe has a variety of healthy food options, including acai bowls, lilikoi bowls, Hawaiian coffee, and smoothies.
This place was so friendly and chilled out that it was one of my highlights in Honolulu!
20. Marvel at the Halona Blowhole
The Halona Blowhole, located on Oahu's east coast, is another one of the island's most popular attractions.
Here, the waves pound into the cliffs beneath the rocks, and the water bursts out of a blowhole blasting into the air and making the sight indescribably beautiful.
In spite of its stunning nature, the area is quite dangerous because of its strong currents. You might see a few people visiting below but we encourage seeing it from the lookout point near the road.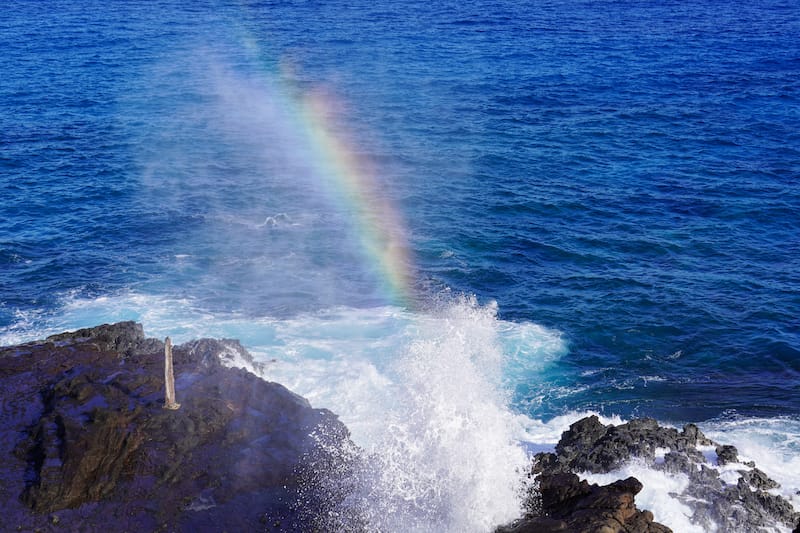 Also, if you're lucky enough to visit this area during the summer as it's the best season to do so, you'll enjoy sunny and windy days making the water shoot higher than it typically does.
This is one of the best things to do near Honolulu (and there is a gorgeous beach called Eternity Beach nearby)!
21. Peruse the Honolulu Botanical Gardens
The Honolulu Botanical Gardens is a series of gardens that are spread throughout the city. Each one of them offers a unique diversity of flora and is worth a visit if youʻre into that (which I am).
The specific location of gardens greatly influences the type of plants and trees you can see there.
The Wahiawa Botanical Garden, for example, is situated on a high plateau with milder temperatures, so it boasts lush greenery and a variety of vibrant flowers.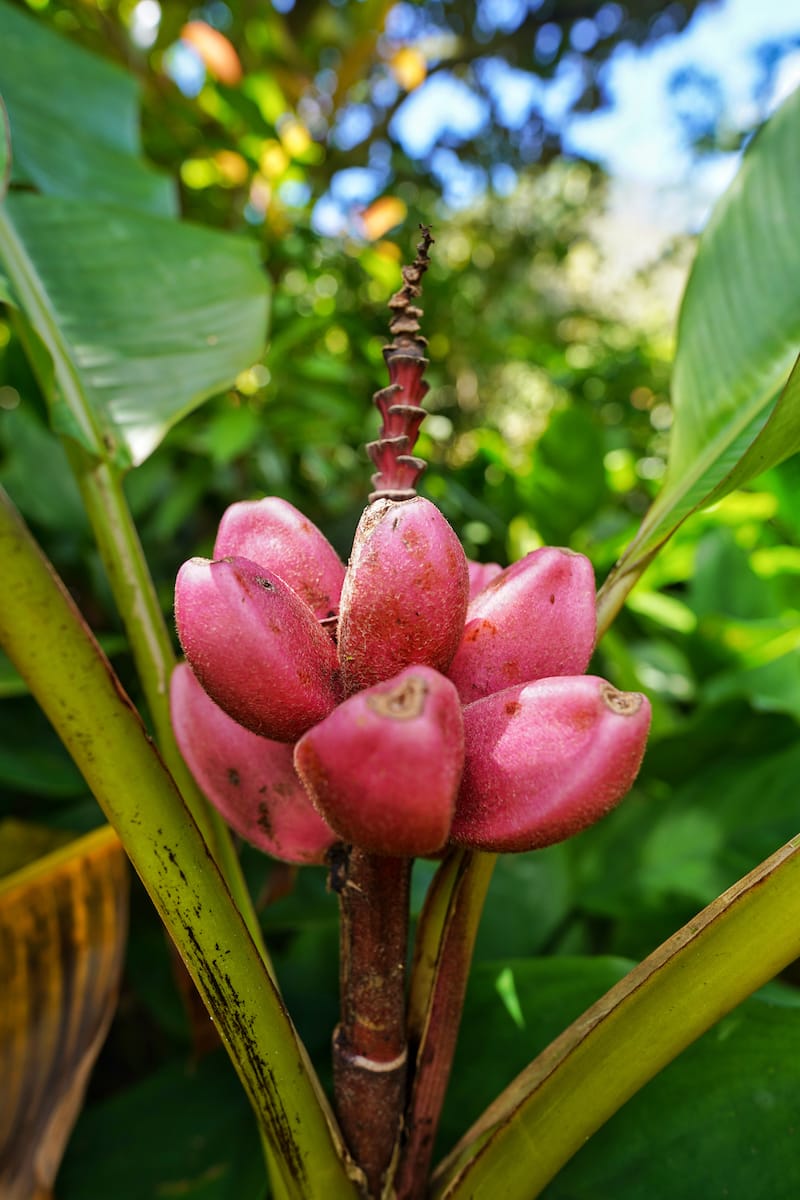 On the other hand, the Koko Crater Botanical Garden is known for its hot climate resulting in cacti and shrubs growing there.
There are a few more names on this list of Honolulu Botanical Gardens like Foster Botanical Gardens, the Liliʻuokalani Botanical Garden, and the Lyon Arboretum (run by the University of Hawaiʻi – Manoa).
Consider researching and making a plan to visit them one by one if you have the time!
22. Get Artsy in the Kaka'ako District
One of the best things to do in Honolulu is to visit Kaka'ako. It's a fashionable and entertaining district of the city, brimming with cafes, galleries, interesting new eateries, and amazing street art.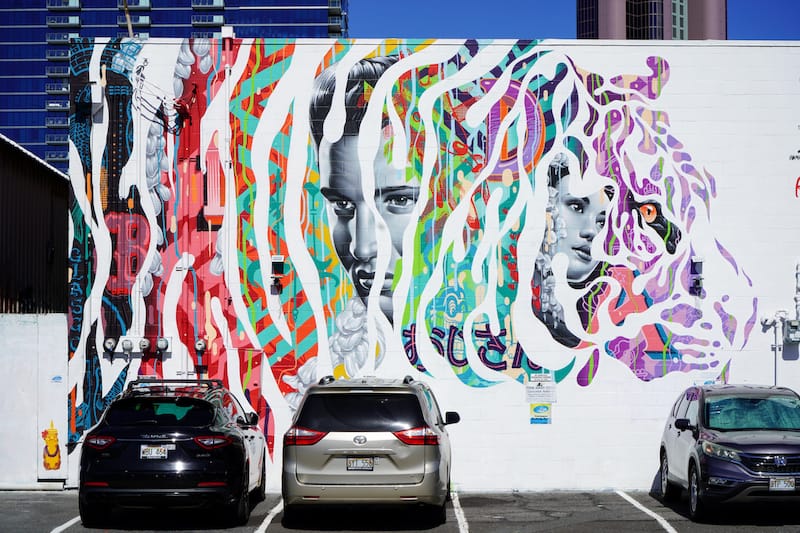 This used to be an industrial town in the past, but today it is unrecognizable. Here, you'll delve into a buzzing environment featuring cutting-edge art, retail, dining, and so much more.
If you're into Hawaiian food, don't miss your chance to visit The Highway Inn. It's a fantastic spot for travelers to get a taste of authentic Hawaiian cuisine and they even offer sample platters and will go over each dish with you!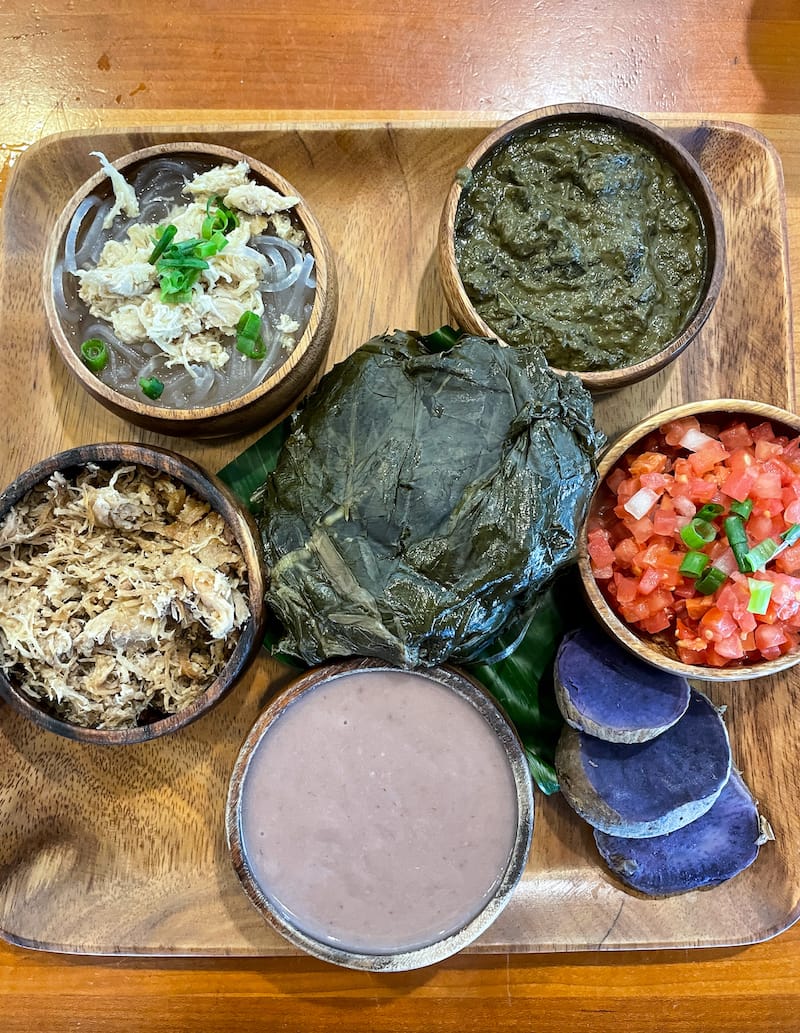 Also, be sure to stop by Arvo and grab a coffee, 9BAR HNL for an ube latte, and Paiko for some beautiful houseplants. They are all located in SALT, a cultural hub within the district.
This is easily my favorite place to walk around in Honolulu!
Address: 691 Auahi St, Honolulu, HI 96813
23. Walk the Ala Wai Canal
One of my favorite things to do early in the mornings in Honolulu was to walk along the Ala Wai Canal.
The artificial waterway serves as the unofficial northern border of the Waikiki district and was created in 1928 to drain the rice paddies and swamps for Hawaiiʻs most famous neighborhood (Waikiki).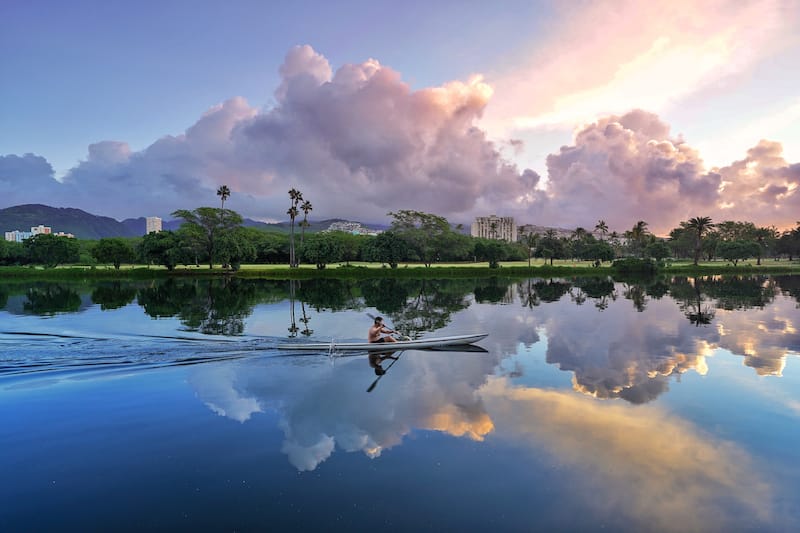 In the mornings, the light is so beautiful and I saw plenty of people kayaking and walking along it.
While it could use a bit of a clean-up (it is seemingly in the pipeline), it really does offer gorgeous views over the mountains, and youʻre only a stoneʻs throw away from the beaches of Waikiki.
24. Check Out the Honolulu Museum of Art
Founded in 1927, the Honolulu Museum of Art is recognized for having one of the largest collections of Pan-Pacific and Asian art in the US.
The Doris Duke Theatre, which organizes concerts, seminars, and lectures, as well as the Robert Allerton Art Research Library and the Honolulu Museum of Art School, are all part of the museum.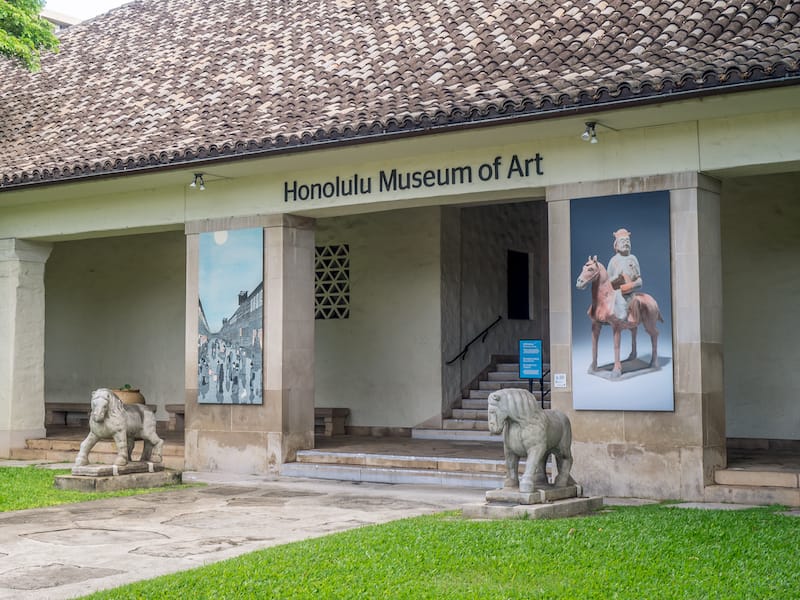 The Honolulu Museum of Art's main campus houses one of America's best Asian art collections, as well as works by Europe's great artists, like Picasso, Gauguin, van Gogh, etc).
For some really unique stuff, it's recommended to visit The Arts of Hawai'i collection, which includes Georgia O'Keeffe's Maui landscapes and Indigenous feather capes.
Address: 900 South Beretania St Honolulu, HI 96814
25. Visit the Shangri La Museum of Islamic Art, Culture, and Design
The Shangri La Museum of Islamic Art, Culture, and Design is located in Diamond Head, just outside of Honolulu.
It's at the former home of Doris Duke, which now serves as a public museum dedicated to the arts and cultures of the Islamic world.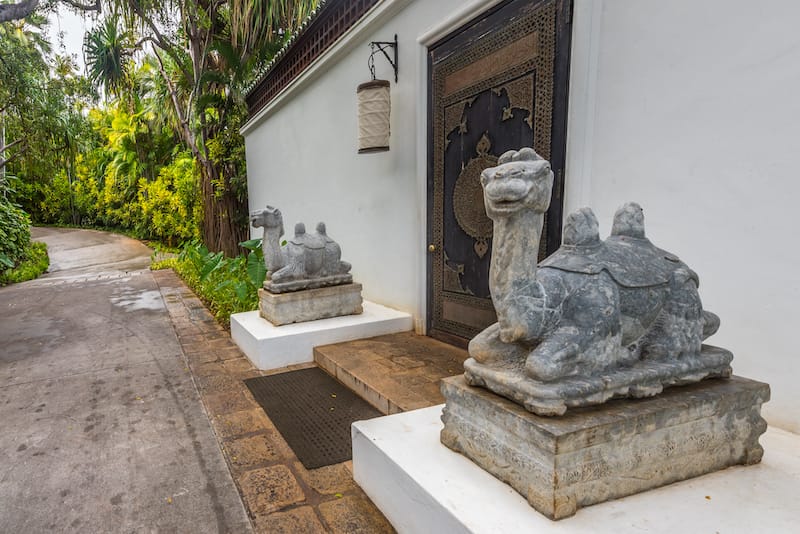 This place began as a mansion, where Doris Duke acquired and displayed Islamic art.
Thanks to that, the museum now houses a diverse collection of art, furnishings, and built-in architectural components from countries like Iran, Morocco, Turkey, Spain, Syria, Egypt, and India.
Keep in mind that tours to Shangri La must be booked well in advance and individual access is not permitted.
Address: 4055 Pāpū Cir, Honolulu, HI 96816
26. Dive at the Corsair Wreck Site
For those who have some diving skills and are looking for a real challenge, the Corsair Wreck Dive Site is one of the best attractions in Honolulu. It lies about 3 miles south of the Hawaii Kai Marina on Oahu's southeast shore.
This site incorporates a real plane from WWII that lies at the bottom of the ocean, making it interesting for not only divers but also photographers.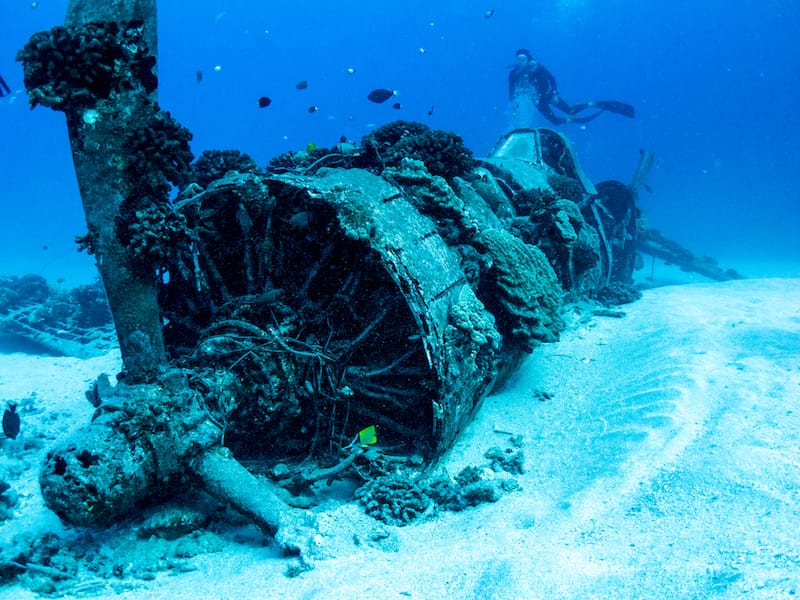 The diving spot is rated as advanced, so you'll need a boat and a guide to get to the area. The crash is located at a depth of around 115 feet.
Moreover, there are usually strong and rapid currents that can be unpredictable, so make sure to be extremely cautious here. However, if you are advanced, it is a great place to go scuba diving on Oahu.
27. Stop by the Aloha Tower
The Aloha Tower is the Hawaiian Statue of Liberty and is known as one of the iconic landmarks of the state. For many years, this tower served as a guiding beacon welcoming sailors to Honolulu.
The Gothic-styled tower is 184-foot-high and was constructed in the early 20th century. Aloha Tower's primary role today is tourism but that doesn't mean that it no longer "works" as a lighthouse.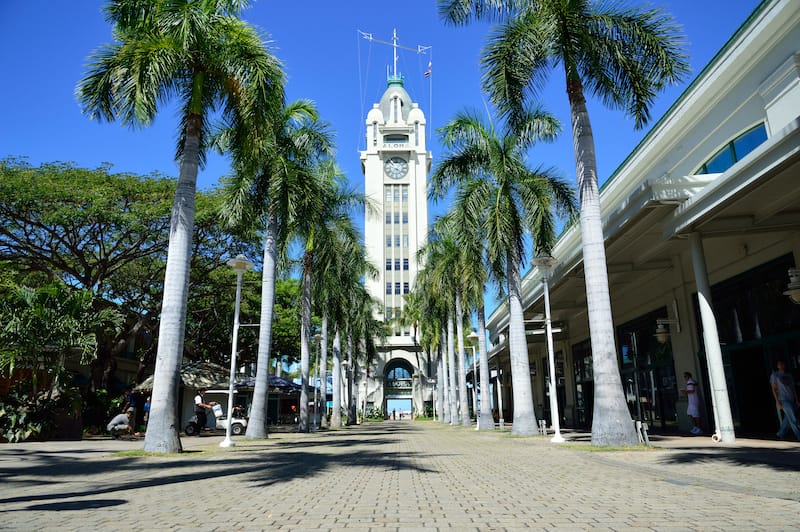 If you're about to get around the tower, note that visitors are allowed to climb all the way to the top for spectacular views of the Honolulu shoreline. You can also walk, shop, and dine at a marketplace located inside the tower.
Address: 1 Aloha Tower Dr, Honolulu, HI
28. Get Refreshed at Waiola Shave Ice
On the list of must-try Hawaiian snacks and sweet treats, Waiola Shave Ice has its very own spot. It's so famous that locals have transformed it into an art form.
This Hawaiian dessert is made of a thousand flavors, toppings, and juices. It has quite a unique taste and is adored by many, making Waiola Shave Ice one of the top places to visit in Honolulu.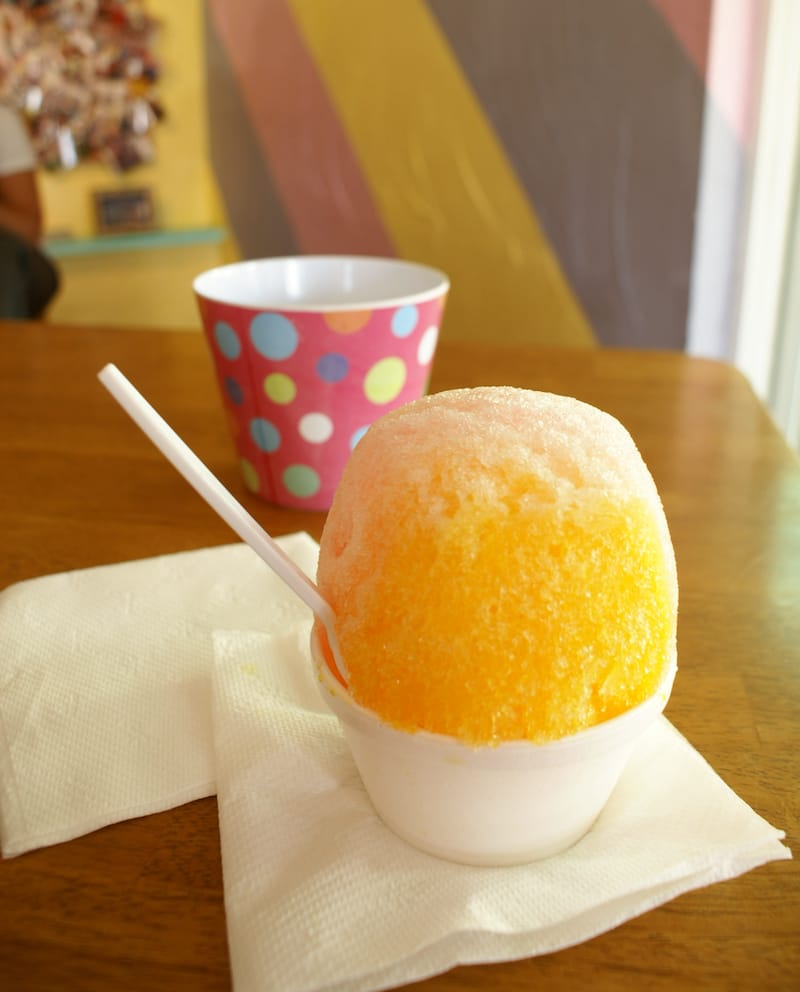 Mango, cherries, passionfruit, haupia, chocolate, green tea, mochi, and margarita are some of the main flavors.
The best part is that you can mix and match your favorites to find the very best combination for you!
Address: 2135 Waiola St, Honolulu, HI 96826
29. Have a Picnic at Sans Souci Beach Park
Looking for a relaxing place to unwind yourself in Honolulu? Sans Souci Beach Park should be one of the very first choices to consider if youʻre looking to walk around from the crowds a bit.
Also known as Kaimana Beach, Sans Souci Beach is shallow and sandy, with no strong currents, making it one of the city's best family beaches.
It's also a fantastic snorkeling spot. Swimmers and kayakers use the beach to access the seas beyond the reef via Kapua Channel, which leads to the popular surf spot: Old Man's.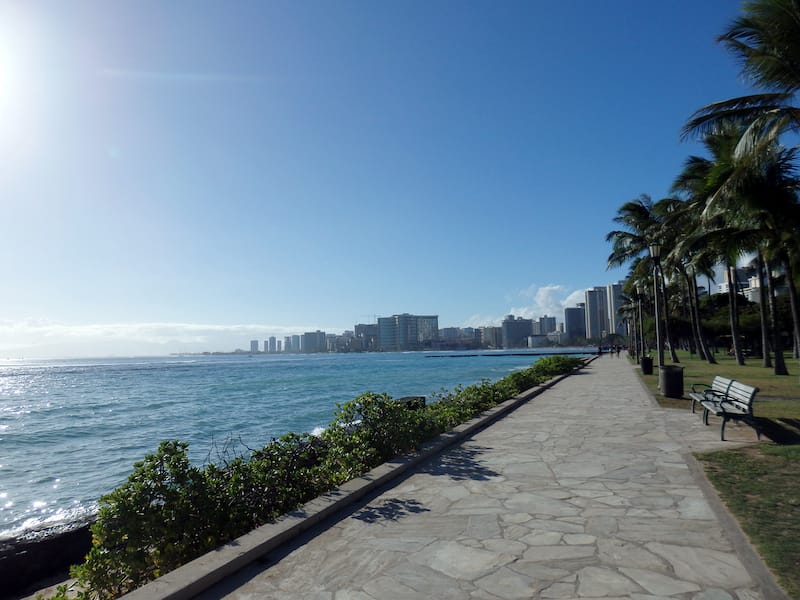 Overall, this is one of the best (if not the best) beach parks in Honolulu to enjoy some nice, relaxing, and as the name states, a "worry-free" time!
30. Shop and Eat at the Royal Hawaiian Center
This one is for those shopping lovers again. Compared to other malls, the Royal Hawaiian Center specializes in luxury brands.
It stretches along a three-block section of Waikiki's iconic Kalākaua Avenue and encompasses more than 310,000 square feet.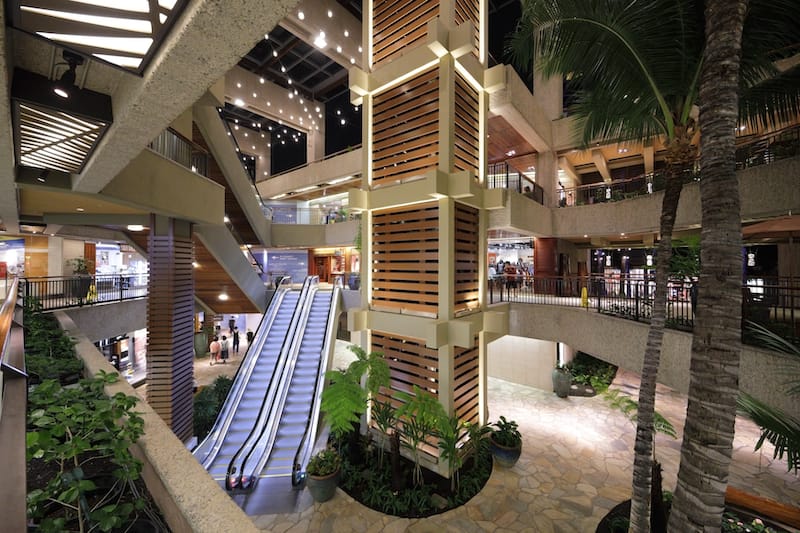 Its design and architectural style combined with a good variety of high-end shops makes this center an interesting site to visit in Honolulu.
While shopping here in 110 unique stores and 30 unique dining venues, you can join a celebration of dance, music, and other Hawaiian traditions.
Address: 2201 Kalakaua Ave, Honolulu, HI 96815
31. Walk Around Honolulu's Chinatown
Chinatown is a district, located on the outskirts of Honolulu and Waikiki, that is now a trendy area with interesting art galleries, cafes, and a monthly First Friday series event.
When visiting, tourists can experience traditional Chinese restaurants or the dim sum scene, as well as more than 10 acres of local lei stands, traditional shops, and agricultural markets.
This place is home to incredible landmarks like the Kuan Yin, which is a Buddhist temple with red columns and a green roof, designed with flowers, statues, and relics. It is a must-visit spot in Honolulu!
32. Go to the Bernice Pauahi Bishop Museum
To learn more about Hawaiian history and culture, don't miss out on The Bernice Pauahi Bishop Museum.
More than 24 million historical, cultural, and natural relics about Hawaii and the Pacific are housed at this location.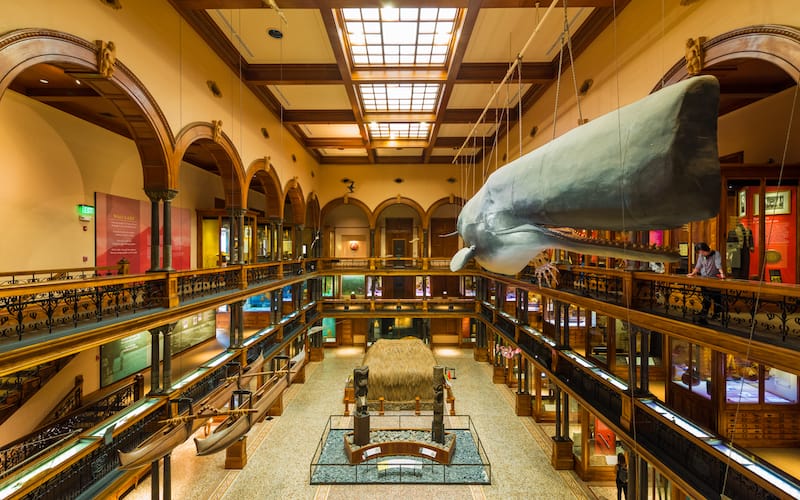 Visitors can get to know about Hawaiian gods, historical events, and much more in the three-story Hawaiian Hall, or explore the Hawai'i Sports Hall of Fame, which is devoted to Hawaiian sports history.
Aside from the extensive Hawaiian exhibits, the museum's total holdings of natural history specimens surpass 24 million items, with the entomological collection alone counting for over 13.5 million.
In fact, it's the third-largest insect collection in the United States.
Address: 1525 Bernice St, Honolulu, HI 96817
33. Hike the Koko Crater Trail
Located near Waimanalo, Oahu, Koko Crater is a 1,208-foot-tall volcanic tuff cone. This is truly one of those hiking trails that is classified as strenuous and offers the opportunity to witness wildlife at its best.
To reach the lookout point, this popular hiking spot challenges hikers to climb 1,048 exceedingly steep railroad ties stairs, which were built more than 60 years ago so that the military could carry supplies to the bunkers at the summit.
The Koko Crater Trail is open all year round and is largely utilized for its touristic hiking and nature visits.
Address: 7491, Kokonani St, Honolulu, HI 96825
34. Stroll through the Farmer's Market KCC
The Hawaii Farm Bureau Federation is a nonprofit organization with 1,800 farm family members statewide, which has been there since 1948 and acts as Hawaii's voice of agriculture (it protects and advocates the agricultural community's interests).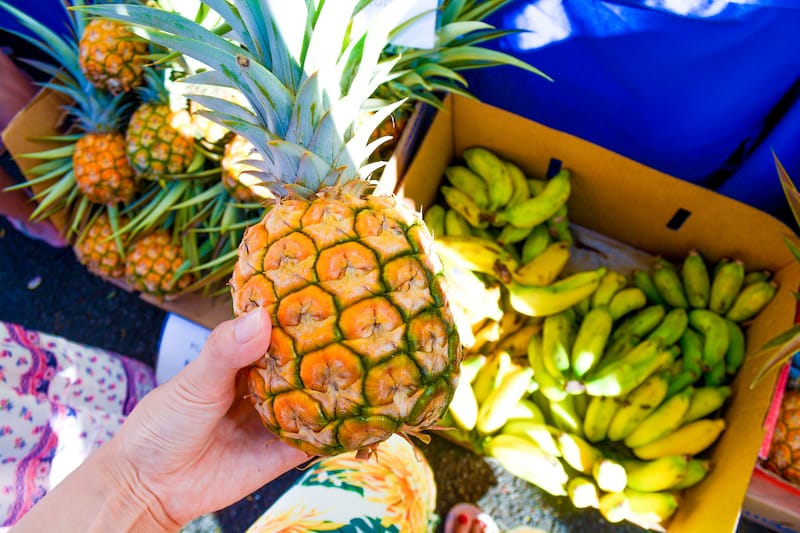 KCC Farmer's Market is where a variety of vendors display and sell their products each week.
You're welcome to choose from a large selection of fresh Hawaiian fruits, vegetables, flowers, meat, aquacultured fish, baked bread, handcrafted pasta, unusual jams, jellies, snacks, and many more mouth-watering foods, honey, baked goods, specialty seasonings, etc.
The Oahu farmersʻ market is open on Saturdays from 7:30am until 11:00am and you can find out more here.
Address: 4303 Diamond Head Rd, Honolulu, HI 96816
35. Enjoy Craft Beer in Honolulu
In Honolulu, you will find a burgeoning (and rather developed) craft beer scene. You will find island favorites from the Maui Brewing Company to Honolulu Beerworks to the Waikiki Brewing Company.
All are worth a visit (or try)!
Honolulu Beerworks has a leading position when it comes to craft breweries in Oahu. The microbrewery is 5 years old and offers a bunch of unique special releases. In addition, Honolulu Beerworks has 14 beers on tap.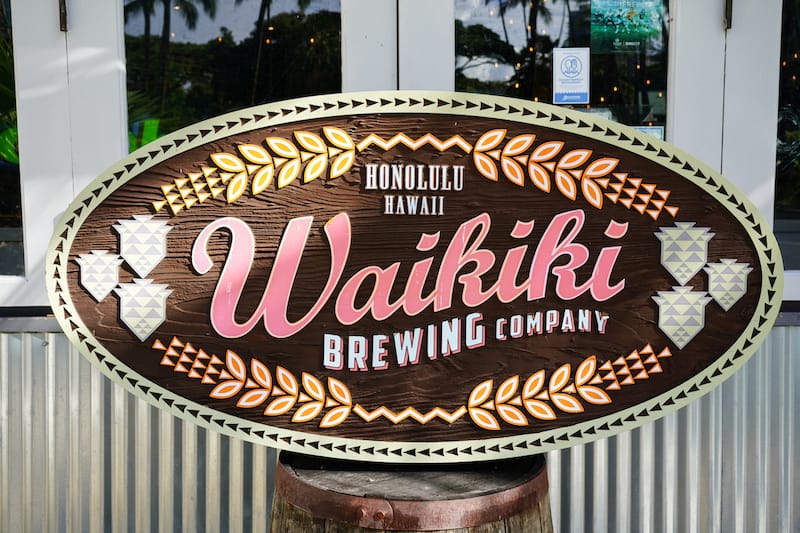 At Waikiki Brewing Company, youʻll find four locations throughout Hawaii and they even distribute to Guam! It was one of my favorite places for craft beer in Honolulu, to be honest.
36. Take in the Views at Nu'uanu Pali State Wayside
The Nu'uanu Pali Lookout, which is only a 5-mile drive from downtown Honolulu, has some of the greatest views in all of Oahu!
Once you're there, be ready to witness breathtaking views of Kailua town, Kaneohe Bay, and, of course, the magnificent Ko'olau Mountains.
We recommend that those visiting this spot bring their cameras or phones to capture the views for themselves. The lookout is open every day from 6am until 6pm, if the weather allows it.
There is no charge for admission and even parking is not an issue here (there is plenty of space available). But, while not an issue, it does cost to park ($7/vehicle).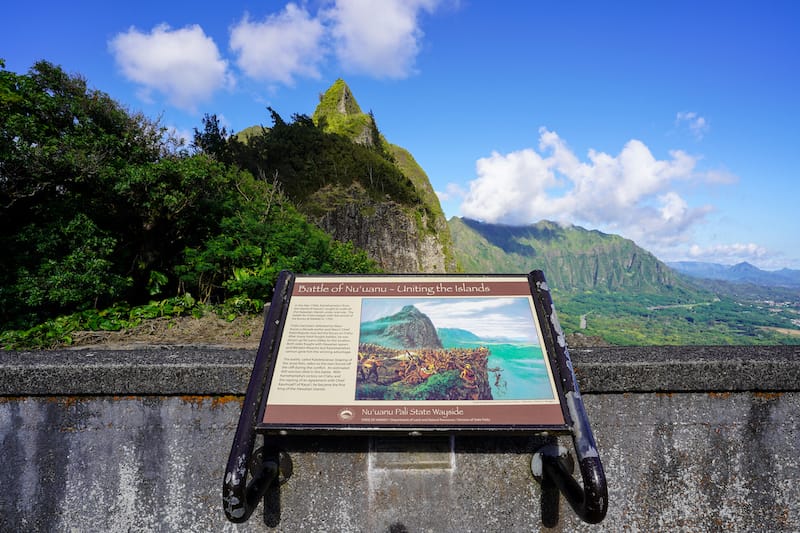 One thing to keep in mind though is that the area of the lookout has some strong winds and being cautious here (especially if you're with youngsters) is a must.
Do note that if you are taking a Circle Island Tour of Oahu, your tour likely goes there.
Did we miss any of your favorite things to do in Honolulu as a first-time visitor to the Hawaiian capital city? If you are looking for what to eat in Hawaii, do check our guide out for that!
Things to Do in Honolulu (On a Map!)
🗺️ HOW TO USE THIS MAP: You can use your fingers/mouse to zoom in and out. To get more info about a place, simply touch/click the icons. Want to save this map for later use? Click the '⭐' by the map title and it will add it to your Google Maps account (Saved > Maps or 'Your Places').
Where to Stay in Honolulu
There are many amazing places to call home for a few nights in Honolulu. Here are some of our top favorites (including my favorite budget location that I stay at)!
Let us know your favorite attractions in Honolulu in the comments! Thanks!
More Honolulu Travel Guides
Pin this Honolulu Things to Do Guide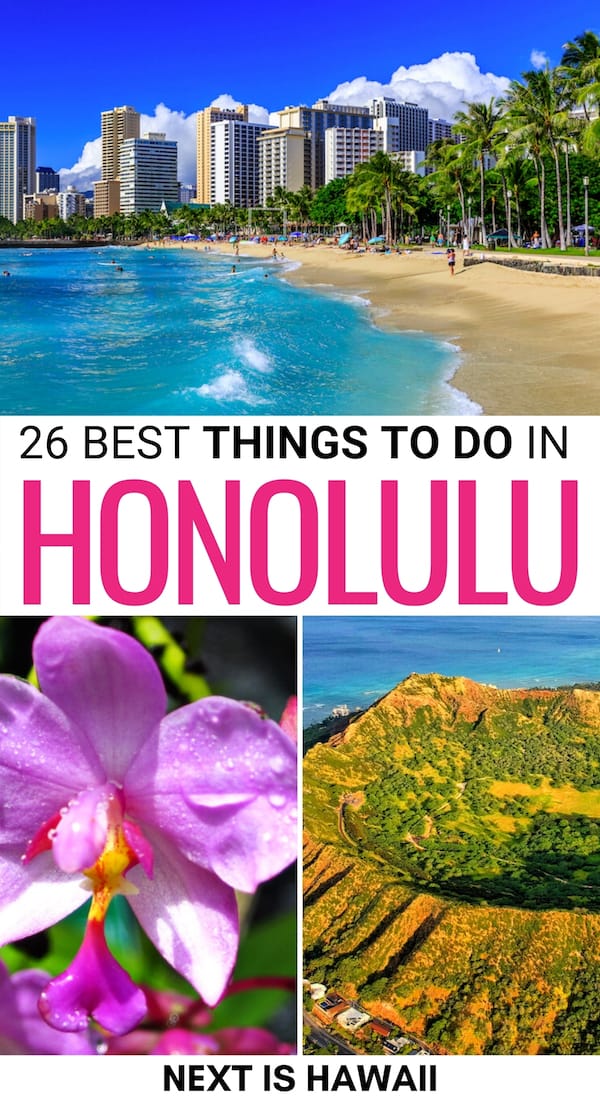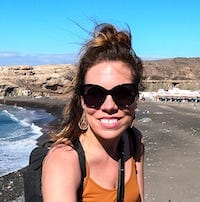 Megan is a travel blogger and writer with a background in digital marketing. Originally from Richmond, VA, she has been traveling frequently to Hawaii for the last 15 years and loves exploring every corner of each Hawaiian island, while trying to promote sustainable travel and small, local businesses along the way. Megan has written for or been featured by National Geographic, Forbes, Lonely Planet, the New York Times, and more. She has co-authored a guidebook with Fodor's Travel and has visited 45 US states and 100+ countries.