Oahu, Hawaii is known for its gorgeous clean beaches and plenty of opportunities to have the trip of a lifetime.
However, one of the best ways to see Oahu is below the water. These are the best Oahu scuba diving tours!
Are you planning your Oahu scuba diving tour last minute?
If you're traveling to Oahu last minute, you want to ensure you have your scuba diving tour booked ahead of time! These are our top picks:
Best Oahu Scuba Diving Tours:
Traveling to Oahu independently? Be sure to book your rental car ahead of time to ensure availability!
Whether you're a complete beginner or you have years of experience, there are plenty of scuba diving tours in Oahu that provide visitors with gear and lessons so they can have the best and safest experience possible.
You certainly won't regret the adrenaline rush when you see the diverse marine life and the stunning world under the waves at the renowned beaches on Oahu.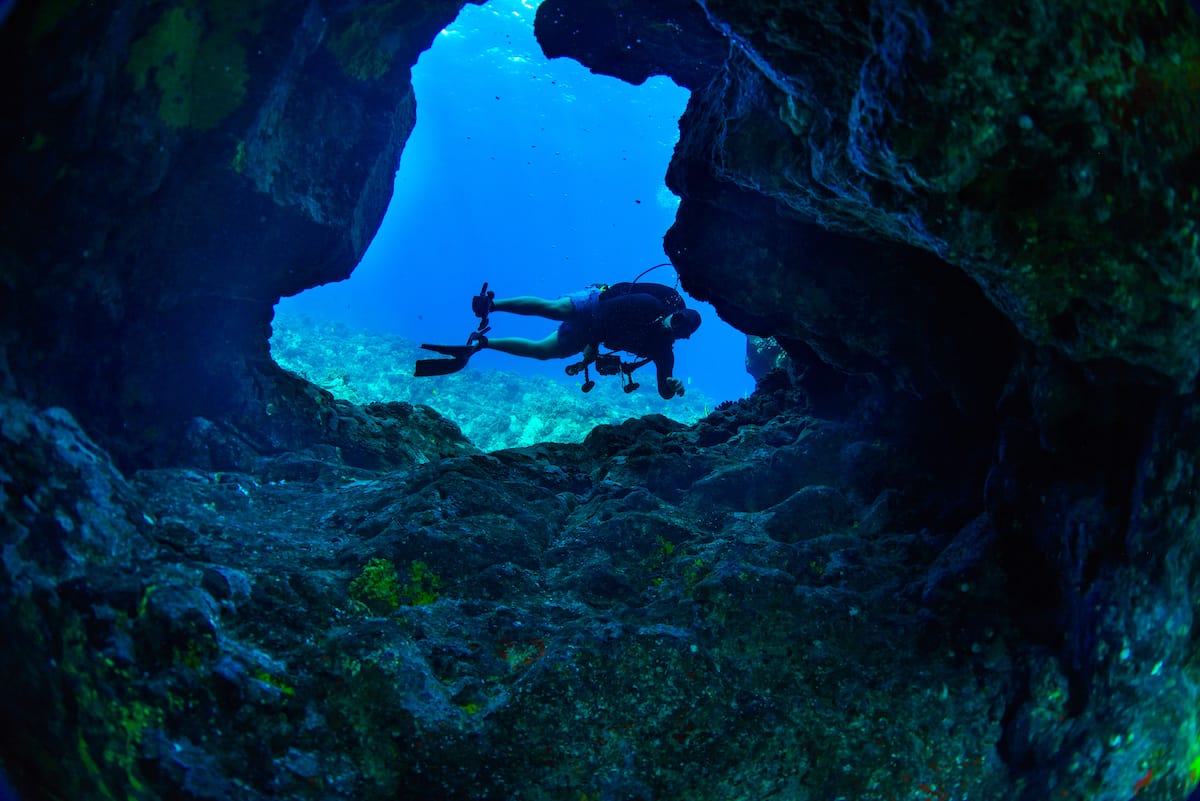 Here are some of the best tours to consider if you want to go scuba diving in Oahu.
Best Oahu Scuba Diving Tours
Waikiki: Oahu Discovery Scuba Diving for Beginners
Level: Everyone
Point of Departure: Honolulu
BOOK HERE
Waikiki has some of the best blue waters and tropical reefs, which makes it one of the best places for scuba diving in Oahu. Waikiki provides an underwater adventure of a lifetime, especially for beginners.
You will always be guided by certified instructors, and premier scuba diving gear and equipment are always available. If you're a beginner, the instructor will teach you the step-by-step basics of diving.
This is the perfect scuba diving experience whether you simply want to cross something off your bucket list or you want to see everything that Hawaii has to offer.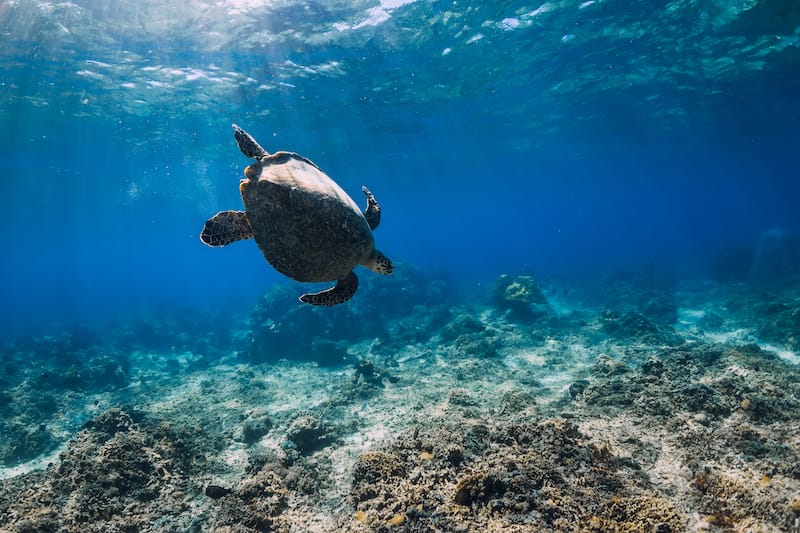 You can also go on a boat cruise to see the beautiful Hawaiian sunset before going scuba diving. Your guide will give you a full description of Waikiki and the best spots to go sightseeing or diving.
The boats have glass bottoms and are equipped with restrooms, snack bars, refreshments, and a shaded deck.
Waikiki is especially known for its colorful coral reef, which is home to fascinating creatures including sharks, eels, starfish, dolphins, turtles, rays, octopuses, and crabs.
So, be sure to go experience scuba diving in Oahu in the beautiful coral waters of Waikiki!
Oahu: Wreck and Reef Scuba Dive for Certified Divers
Level: Certified divers
Point of Departure: Honolulu
BOOK HERE
Scuba diving in Oahu is suitable for both beginners and experts. However, due to the reefs, scuba diving for beginners is part of a different tour than for experienced and certified divers.
The Sea Tiger dive site is suitable for certified divers. The Sea Tiger is a vessel that was formerly used to trade and now rests at about 90 feet underwater. Here, you will find lots of rich fascinating marine life that have made the shipwreck home.
This diving wreck is one of the deepest recreational diving wrecks in Oahu. To thoroughly enjoy the experience, be ready to spend about half of your day underwater exploring marine life.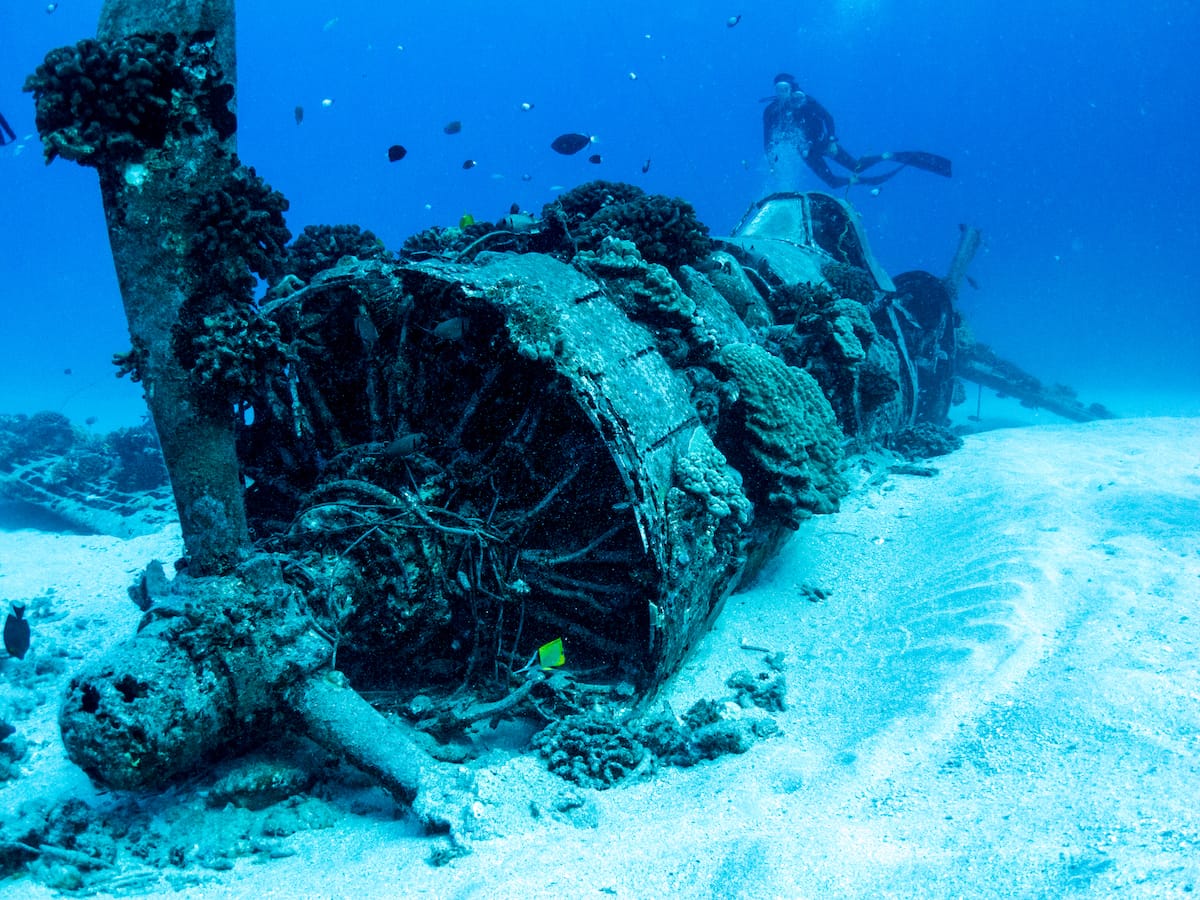 The island of Oahu is home to some of the most diverse sea life in the US and even in the world. A dive into the clear waters on the island is as adventurous as it is educating.
This special tour for certified divers can also be done in groups. Be amazed by the bounty of sharks, Hawaiian endemic fish, eels, and stingrays while exploring this magnificent place.
Apart from the Sea Tiger, you can also visit the YO 257 and San Pedro wrecks.
Oahu: Shallow Reef Scuba Dive for Certified Divers
Level: Certified divers
Point of Departure: Honolulu
BOOK HERE
Scuba diving here gives certified divers the pleasure of experiencing two reef dives with a lot of tropical marine life to make them even more interesting.
Bear in mind that even though this dive is meant for certified and experienced divers, you will always be guided by an instructor. All the diving equipment and gear needed will be made available to you.
In this dive, besides seeing sharks, dolphins, starfish, and Hawaiian endemic fish, you get to visit Turtle Canyons. This is a reef site that was formed due to volcanic activity on the island several thousand years ago.
You get to see rock-encrusted coral formations that protrude out from many of the canyons.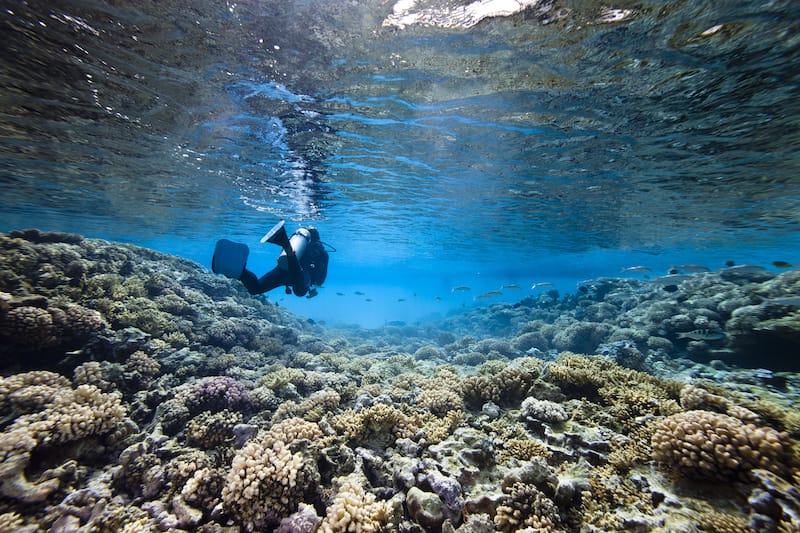 Another extraordinary treat is catching a glimpse of Hawaiian green sea turtles, which are quite rare to see. They come out from their dwelling sites to the reef site to clean their shells.
You can also check out the endemic gold ring surgeonfish or saddleback butterflies if you are lucky enough.
The Kaiser reef site also offers as much excitement as Turtle Canyons with as many sea creatures thriving in their natural habitat.
Beginner Scuba Diving with Turtles in Honolulu
Level: Everyone
Point of Departure: Honolulu
BOOK HERE
This tour is one of the best scuba diving tours for beginners. You get to learn all the basics of scuba diving with some of the top certified instructors in Hawaii, and you can dive first in shallow waters.
This tour offers you two shallow dive tours and then open water dives. So, you get an introduction to scuba diving in two dive site locations!
While scuba diving here, you'll get to see beautiful marine life, including sea turtles, octopuses, reef sharks, and Hawaiian endemic fish.
The waters are calm enough for beginner scuba divers, and all diving is supervised and guided by instructors, so if you have no prior experience in scuba diving, you don't have to panic.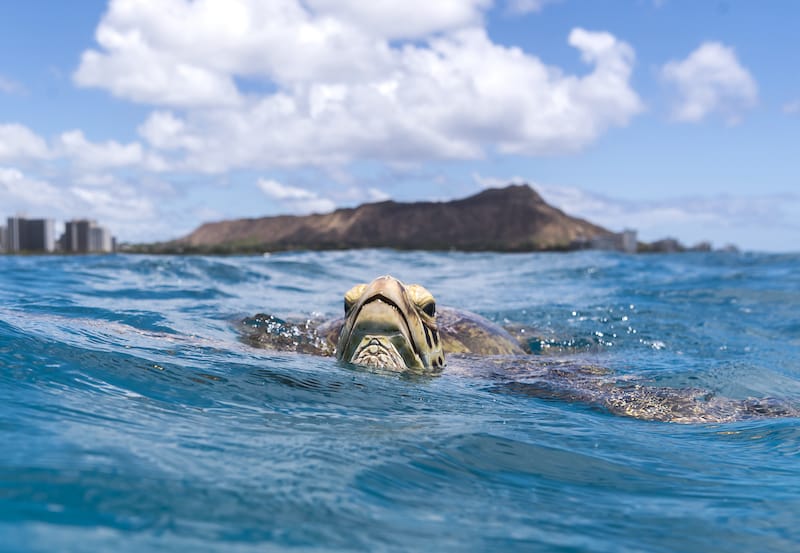 All scuba gear and necessary equipment will be provided. All you need to do is prepare to have the most unforgettable time.
Underwater, be ready to see Hawaiian green sea turtles. You might even get to swim with them! You may take pictures, too.
After going underwater, newbie divers are advised to always wait 18 hours before going on a plane trip. It is prohibited for pregnant women and those with medical conditions such as heart diseases, asthma, and lung problems to go scuba-diving.
Introduction to Scuba Diving in Oahu from Waikiki
Level: Everyone
Point of Departure: Honolulu
BOOK HERE
This tour gives you a 5-hour introductory course in scuba diving with a professional scuba diving instructor. You learn the basic and foundational skills of scuba diving while on a boat with other scuba divers.
You will then go scuba diving in shallow waters guided by an instructor. The instructor then will take you to the coral reefs, where you will get an unforgettable underwater experience.
Your vacation in Hawaii may not be quite complete without a scuba diving experience. Regardless of your prior experience in scuba diving, this Oahu tour outfitter offers all you need in scuba diving, including complete diving gear.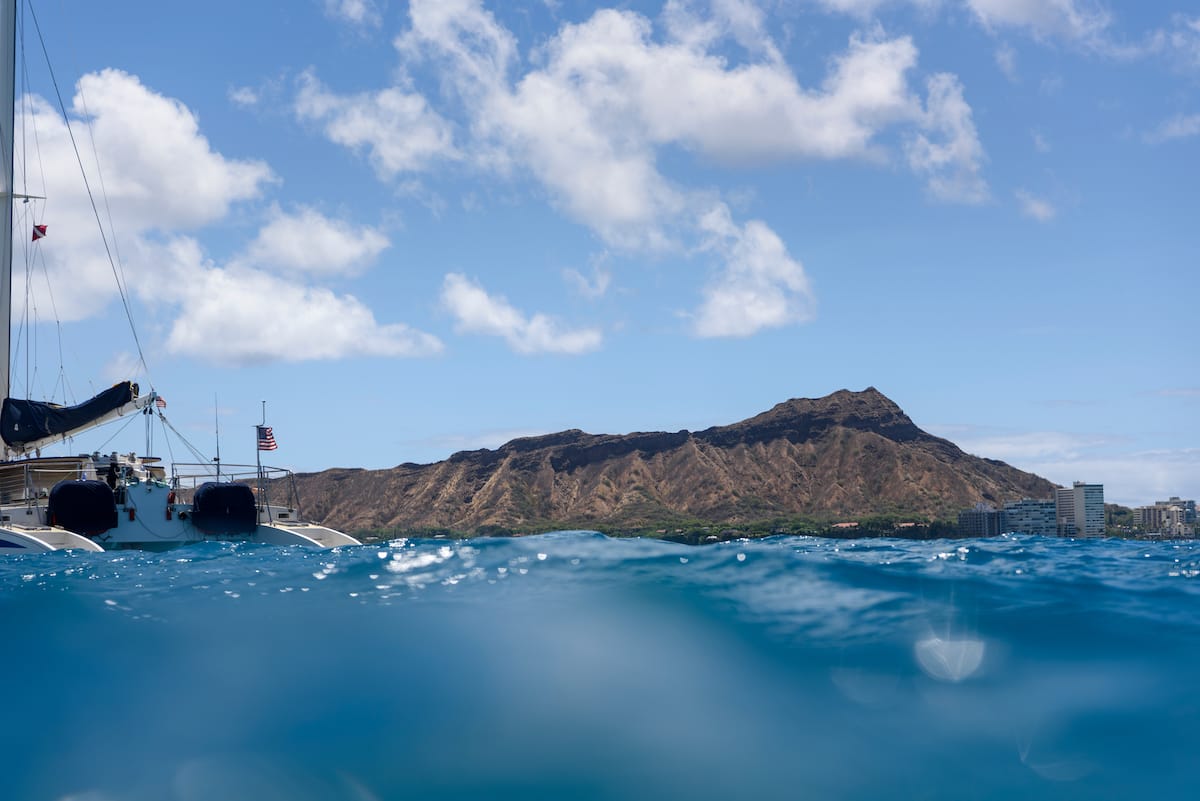 You will get to see sea animals such as sea turtles, Hawaiian endemic fish, and sea corals. Note that food and refreshments are not included on this tour.
This tour is also suitable for teenagers and children. However, children must always have adult supervision. Another advantage of this scuba diving site is the accessibility of wheelchairs, so no one is left out of the experience.
At some point in your dive, you will get to see eels and octopuses. You might even get to hold an octopus in your hands! Don't hesitate to capture such beautiful moments with your camera!
Scuba Diving in Oahu – FAQ
Best Places for Scuba Diving in Oahu
Oahu is one of the most beautiful places in the world for scuba diving especially. With its teeming marine life and gorgeous coral reefs, you'll have the experience of a lifetime when you go scuba diving here.
Oahu is known for its shipwrecks, which are some of the most popular dive sites. Here, you can check out Sea Tiger, Mario World, YO 257, and Navy Tug, which some of the tours will take you to experience.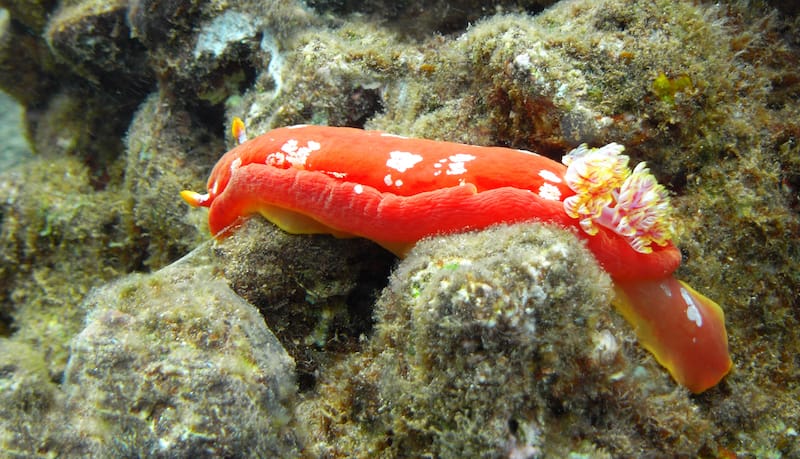 Be sure to get permission to dive in these places, especially Navy Tug, as it is also used as a training site for the Navy.
However, if you get to experience these dives during your trip, you certainly will have the chance of a lifetime to see all the diverse marine life.
Best Time for Oahu Scuba Diving
In general, it is advised to go scuba diving in the spring, summer, and early fall, between May and October. The temperature will be between 78 and 86 degrees most of the time, so it will neither be too cold nor too hot.
In addition, it doesn't get super windy at this time of the year, so the water will be a lot calmer, making it easier to dive (this also depends on where you want to go scuba diving, of course).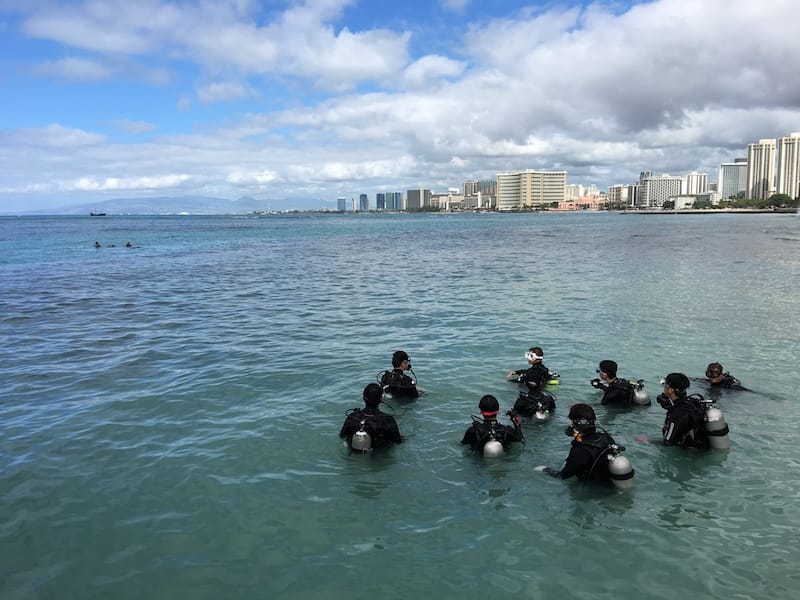 Also, the calm weather means that the water will be a lot clearer, providing the best visibility.
Best Scuba Diving Tours In Oahu – The List
If you're looking for the best scuba diving tours in Oahu, here is a quick recap of the ones we mentioned above.
Have you ever been scuba diving in Oahu? Let us know your tips and the best Oahu scuba diving tours in the comments. Thanks!
More Oahu Travel Guides
Pin this Oahu Scuba Dive Guide