Hawaii is one of the most beautiful destinations in the world, and if you're looking to experience all that the state has to offer (especially if in the capital city), be sure to book one of these Honolulu helicopter tours!
Are you planning your Honolulu helicopter tour last minute?
If you're traveling to Honolulu last minute, you want to ensure you have your helicopter tour booked ahead of time! These are our top picks:
Best Helicopter Rides in Honolulu:
Traveling to Oahu independently? Be sure to book your rental car ahead of time to ensure availability!
What sets these tours apart from a regular tour is that you can see the entire state from above while departing from Honolulu, seeing it in ways that you wouldn't be able to see otherwise.
Experience the beauty of Hawaii's mountains, volcanoes, beaches, and forests from above, seeing all that the island has to offer from a bird's-eye view. Be sure to have your camera ready to snap some unbelievable pictures!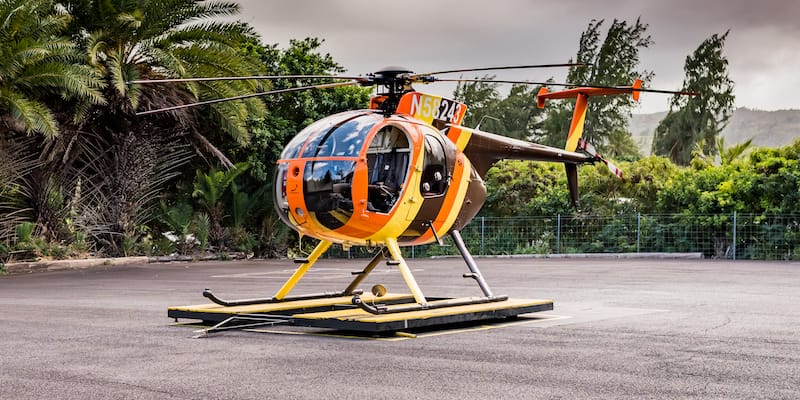 We've compiled a list of the best helicopter tours in Honolulu, as well as some important information to consider before going on your tour to make the experience unforgettable.
Best Honolulu Helicopter Tours
Oahu Helicopter Tour
Duration: 60 minutes
Doors on or off: Either
BOOK HERE
Take a guided flight tour from Honolulu and explore Oahu's surreal landmarks with Oahu Helicopter Tour. The tour starts off at the Honolulu Airport.
You can choose to book a private or shared tour with the doors on or doors off. Either way, get ready for a thrilling adventure. With panoramic views of the city, you will fly through the Windward Coast and Ko'olau Mountains.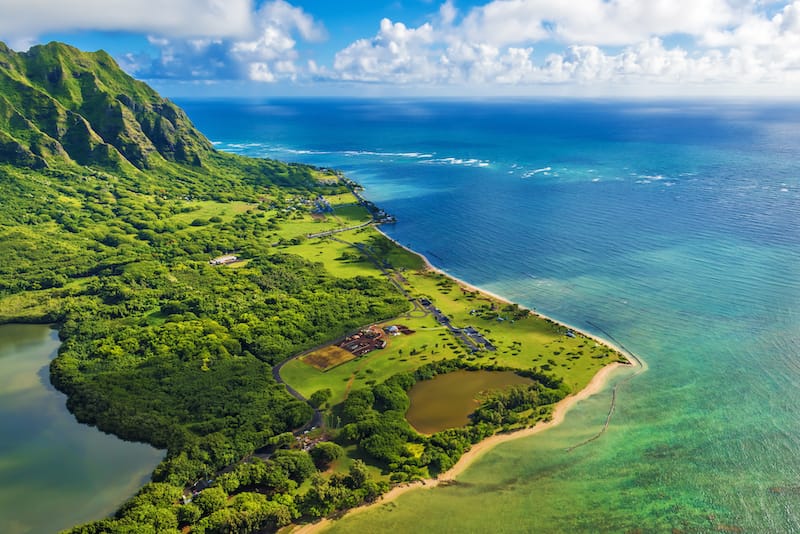 This tour will take you through the Waikiki skyline, around the volcanic cliffs at Makapu'u Lighthouse, and past Diamond Head. As you fly over Kaneohe Bay, you will see why it is listed as one of the most beautiful places on earth.
Look out for gorgeous coral formations at Lanikai Beach and glide past the North Shore as you spot surfers riding waves at Waimea Bay and Banzai Pipeline.
You will also get to see the Dole Pineapple Plantation, the USS Arizona Memorial, and Pearl Harbor. This is the perfect flight tour for solo tourists and couples.
Waikiki Sunset Honolulu Helicopter Tour
Duration: 50 minutes
Doors on or off: Either
BOOK HERE
If you love sunsets, you will be amazed by this Honolulu helicopter tour. Be sure to have your camera ready to capture some majestic views.
Experience the breathtaking Waikiki sunset on this unique flight tour. See the entire city skyline while gliding through the glowing orange sky. This sunset tour comes with the option to have the doors on or off.
The tour is especially desirable because Oahu's beautiful landmarks take on a different look during sunset. This 50-minute flight tour ensures that you experience the thrill of seeing Oahu from above at one of the most stunning times of the day.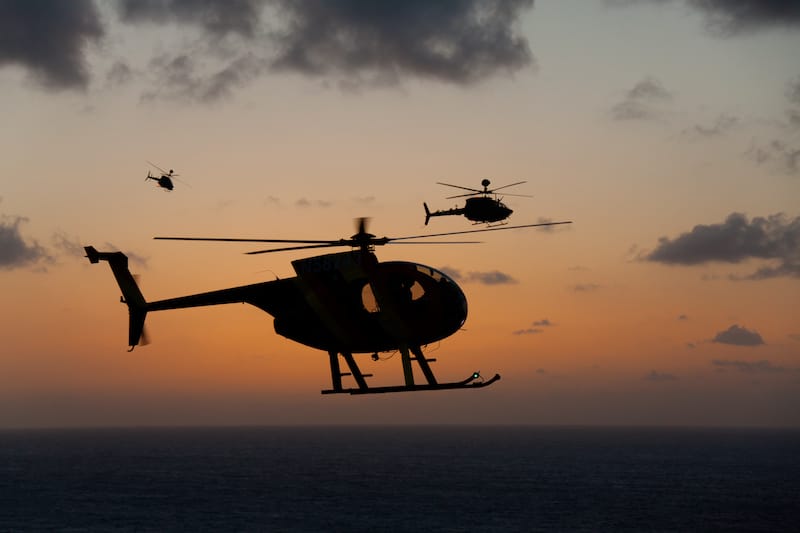 Catch views of Diamond Head, Pearl Harbor, and the USS Arizona Memorial site before the sun dips below the horizon.
As the sky begins to get dark, you will enjoy seeing the dazzling natural Hawaiian light show, which features hues of yellow, orange, pink, and red.
Be sure to listen as your guide points out interesting places to visit from overhead.
Marry Me Banner on the Beach (Helicopter Proposal Flight)
Duration: 45 or 60 minutes
Doors on or off: Either
BOOK HERE
If you are planning a romantic proposal, the Helicopter Proposal Flight is an excellent option for you. What better way to sweep them off their feet than when you are high up in the sky?
This can be achieved when they spot the cute "Marry Me" banner placed on the beach, which comes as a part of this luxurious helicopter tour.
The Helicopter Proposal Flight offers durations of 45 minutes and 60 minutes to choose from. Take in the sweet sights of the crystal white coastline and dazzling waters with the love of your life beaming beside you.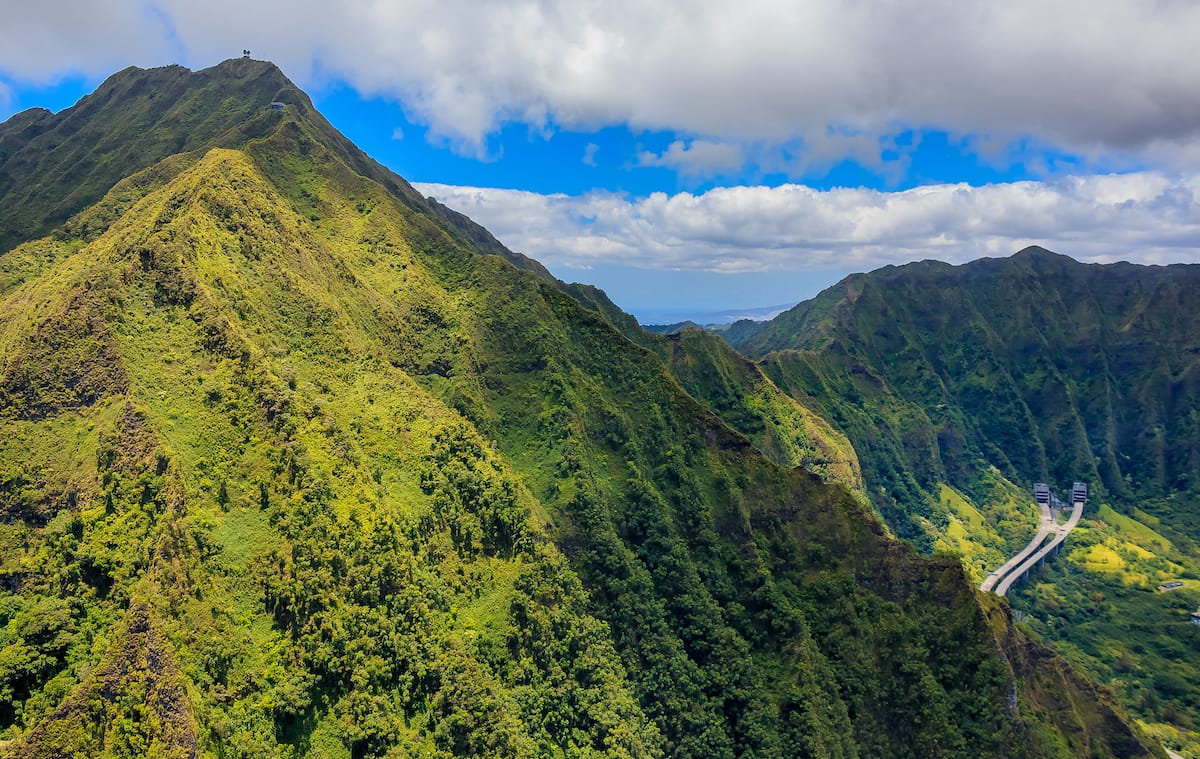 This tour will also take you through Hanauma Bay, over Sacred Falls, and through the beautiful Ka'a'awa Valley. You can choose to have the doors on or off at no extra charge.
This exclusive romantic proposal is bound to get you a 'Yes' and is something you will remember for the rest of your life.
Private Helicopter Tour in Honolulu (with Romantic Landing)
Duration: 60 minutes
Doors on or off: Either
BOOK HERE
Be flown away to an exclusive romantic location on the Windward coast of Oahu. This tour offers Waikiki chocolates and a vast supply of champagne to enjoy with your significant order.
Plan the best date ever to the beautiful, 4000-acre paradise destination filled with lush greenery, grand mountains, and cooling winds from the nearby coast.
The 45-minute helicopter tour in Honolulu will take you over South Shore, where you can have a clear view of Diamond Head Crater and the Waikiki skyline.
After this, you will enjoy a quiet, 15-minute stay inside an exclusive oasis. Here, you can make memories that will last forever with the love of your life.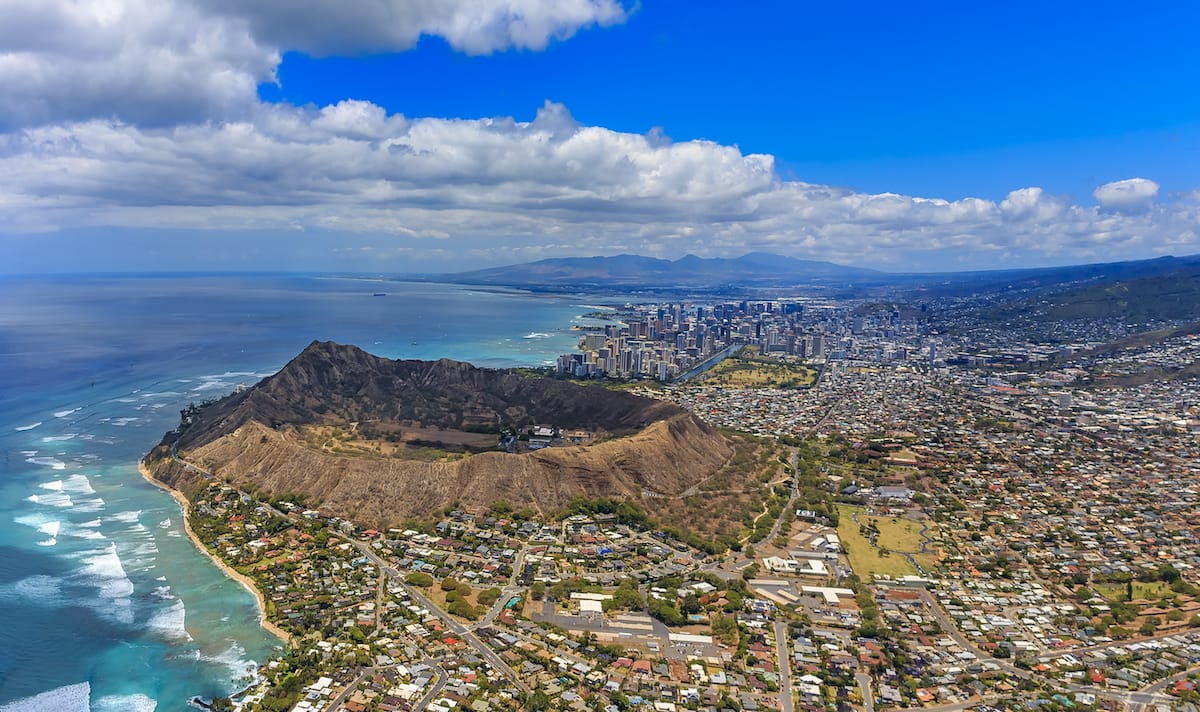 Once you get back up into the sky, your guide will take you through other unique landmarks and sights of the beautiful island. Look out for the emerald cliffs of Ka'a'awa Valley.
You will also get a closer look at Sacred Falls, Oahu's highest waterfall. With a one-in-a-million romantic experience such as this, you surely will not want this tour to end.
City-by-the-Sea Short Helicopter Tour
Duration: 20 minutes
Doors on or off: Either
BOOK HERE
This 20-minute helicopter tour is perfect for those looking for a short tour of the city. Set out from Rainbow Helicopters and head off into the clear Honolulu skies.
If you would love to get better pictures of the cityscape, opt for the doors-off option.
This tour will take you through Honolulu's commercial district, where you can see tourists and locals milling around.
You also get to see key Waikiki and Honolulu Landmarks such as Punchbowl Crater, Diamond Head, and the US National Military Cemetery of the Pacific.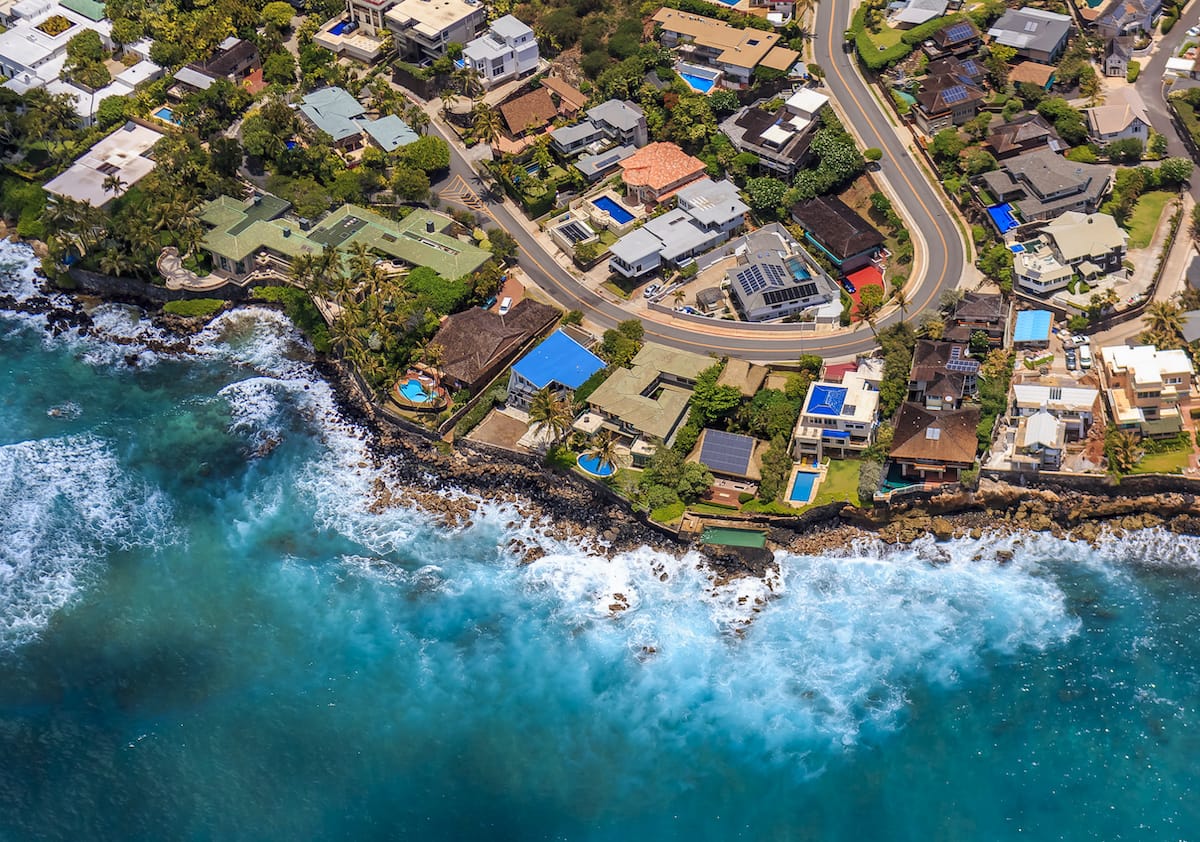 Glide through Pearl Harbor and enjoy direct views of the USS Arizona and Battleship Missouri. With the guarantee of aerial views of the Honolulu city skyline, this tour is an absolute must for your trip to Honolulu.
Path to Pali Passage Southern Shore Flight
Duration: 30 minutes
Doors on or off: Either
BOOK HERE
This helicopter tour also comes with a doors-on-or-off option. The tour lasts up to 30 minutes and is perfect for solo travelers.
The cruise starts off over Oahu's South Shore, where you will enjoy clear views of the Honolulu skyline and the famous Diamond Head crater.
Next, you get to explore Hanauma Bay and its dazzling coral reefs. You will also zoom through ancient volcanic outcroppings and cliffs.
Upon reaching Makapu'u Point, the tour will take the path through the island's glistening white beaches. You also get to see the three peaks of Mount Olomana when the tour heads inland.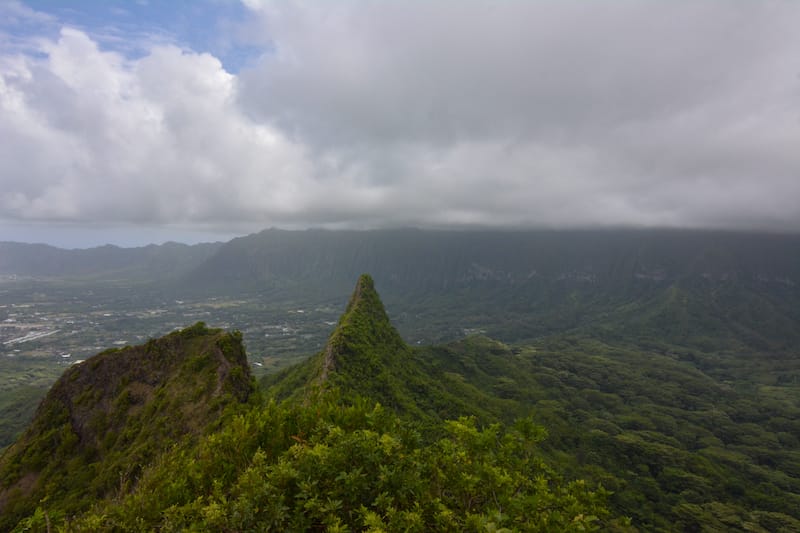 The trip would not be complete without views of Nu'uanu Pali Cliffs, Pearl Harbor, and the USS Arizona Memorial.
The tour comes to an end as the helicopter circles back to the starting point at Honolulu International Airport. This tour guarantees an exhilarating adventure!
Helicopter Tours in Honolulu FAQ
Are Helicopter Tours in Hawaii Safe?
The first question you may have prior to booking a helicopter tour is how safe they really are. Whether you've read devastating news or are simply scared of heights, it can be a daunting experience if you've never been on a helicopter before.
But, in general, helicopter tours are very safe, and the Federal Aviation Administration (FAA) constantly updates its standards and air tour regulations for Hawaii to ensure the safety of these tours.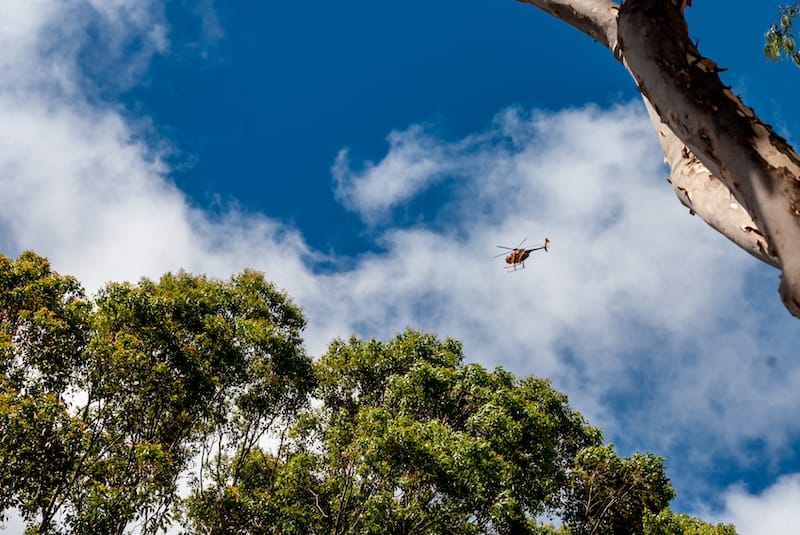 Be sure to conduct your research on the specific company and check out its maintenance records for the most stress-free experience.
What to Expect on a Helicopter Tour in Honolulu
If you've never been on a helicopter tour, it may be difficult to know what you should expect.
However, joining a tour can be a great way to see the four main islands of the state from high above, which can truly expose you to some of the gorgeous landscapes and lush vegetation that the islands have to offer.
You can check out the ocean, volcanoes, rainforests, and more from the air, as well as learn more about the history of each island. The tour will range between 50 minutes and 2 hours and 15 minutes depending on the tour you choose.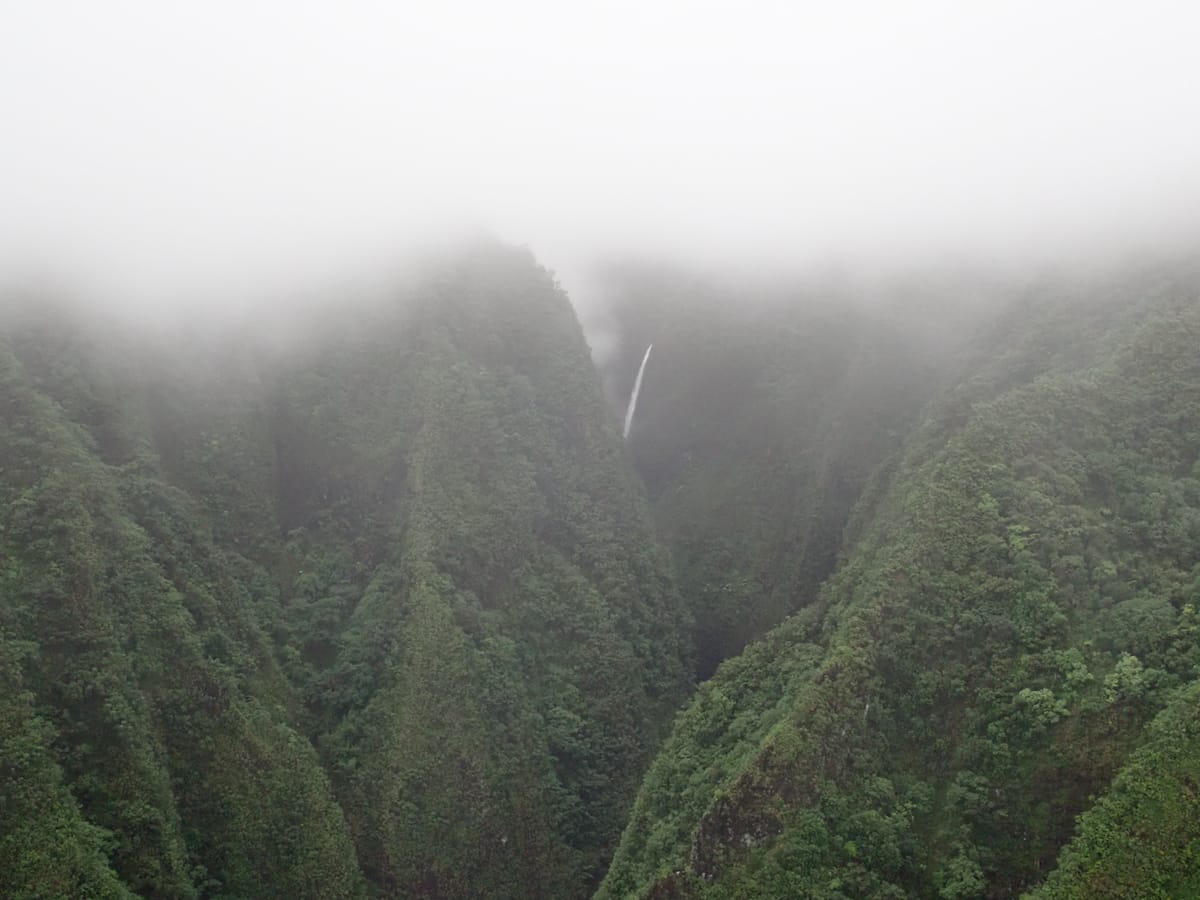 You'll need to have your weight checked, watch a video on safety, have the opportunity to ask the pilot questions, receive orientation for seating, and, of course, have the opportunity to purchase souvenirs at the end.
You can also bring a camera or your phone as long as it's in airplane mode. The tours generally are available for six people at a time, so be sure to book quickly!
What to Wear on a Hawaii Helicopter Tour
Although you're probably used to the advice that you should dress warmly for a trip to the skies, that certainly isn't the case for a helicopter tour.
You can certainly wear shorts, open-toed shoes, and other light clothes if you wish.
In fact, you may find that it's too hot to wear a jacket. However, it is recommended that you wear dark and solid colors to prevent your reflection from distracting the pilot.
Otherwise, you can largely wear whatever you want to!
Have you ever taken any of these Honolulu helicopter tours? Let us know about your experience (and tips!) in the comments. Thanks!
More Honolulu Travel Guides
Pin this Helicopter Tours in Honolulu Guide