Not to be confused with Kailua-Kona on the Big Island, Kailua in Oahu, Hawaii is a must-visit for all tropical adventurers!
You will find so many things to do in Kailua, located on Oahu's east coast, making it worthy of a visit!
Are you planning your trip to Kailua last minute?
Below are some of the top tours, hotels, and more for those visiting Kailua!
🌴 Top Experiences and Tours near Kailua:
🛌 Top Hotels in Kailua (and the Windward Coast):
🚗 Traveling to Oahu independently? Be sure to book your rental car ahead of time to ensure availability!
Aside from the city's many attractions, you will also need to check out Kailua's beaches when you are in the area as this is what Kailua is most famous for.
With its gold sand and crystal-clear water, you'll have a picture-perfect experience when you dip your toes in the sand and try to catch the waves.
With that said, Kailua is also known for its delicious restaurants, vibrant markets, and luxurious wineries. You should also not miss the chance to learn more about Hawaiian history and culture during your visit.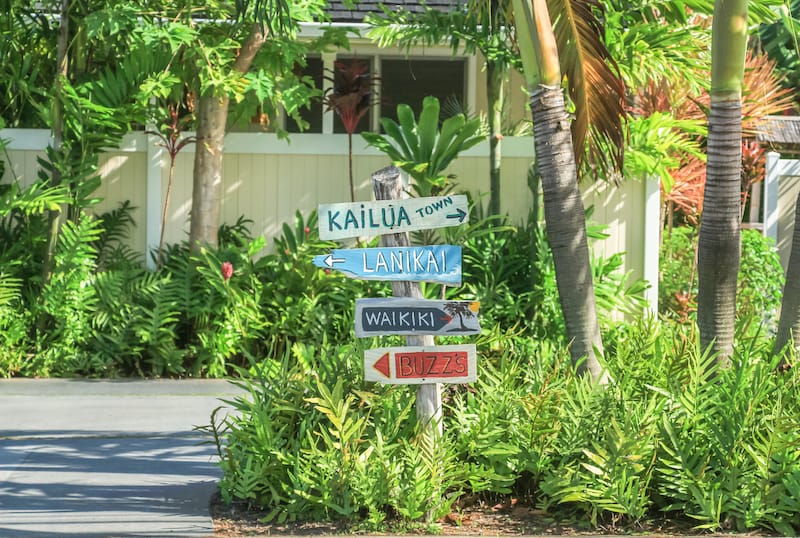 The town is also home to Hawaii's largest wetland, which also serves as a sanctuary for endangered wetbirds.
With a lack of huge hotels and resorts, the Hawaiian island town has a very laid-back vibe that is perfect for a relaxing vacation. Here are our top picks for what to do in Kailua, Oahu!
Best Kailua Tours (to Maximize Your Time!)
If you're looking for something more organized when in Kailua and the surrounding area, here are some awesome Kailua/Oahu tours you should check out.
These tours will help you maximize your time, which is especially important if you only have a short amount of time in the area! We listed a variety so that you can pick which one is most suitable for you (and many include multiple places!):
Best Things to Do in Kailua
Go Kayaking to the Mokes
Spend a fantastic five hours paddling in one of the most beautiful parts of the island. Just off the gorgeous east coast of Oahu lies the Mokulua Islands, two small islands that are protected seabird sanctuaries.
The north island has a stretch of sandy beach, allowing kayakers to pull up there and explore the area.
On this kayaking tour to the Mokes, you will kayak through the clear waters of Kailua and Lanikai beaches out approximately one mile to the island, where you can spend time bird watching, tide pooling, snorkeling past live coral reefs, and taking a dip in the Queen's Bath, a pool where ancient Hawaiian royalty bathed.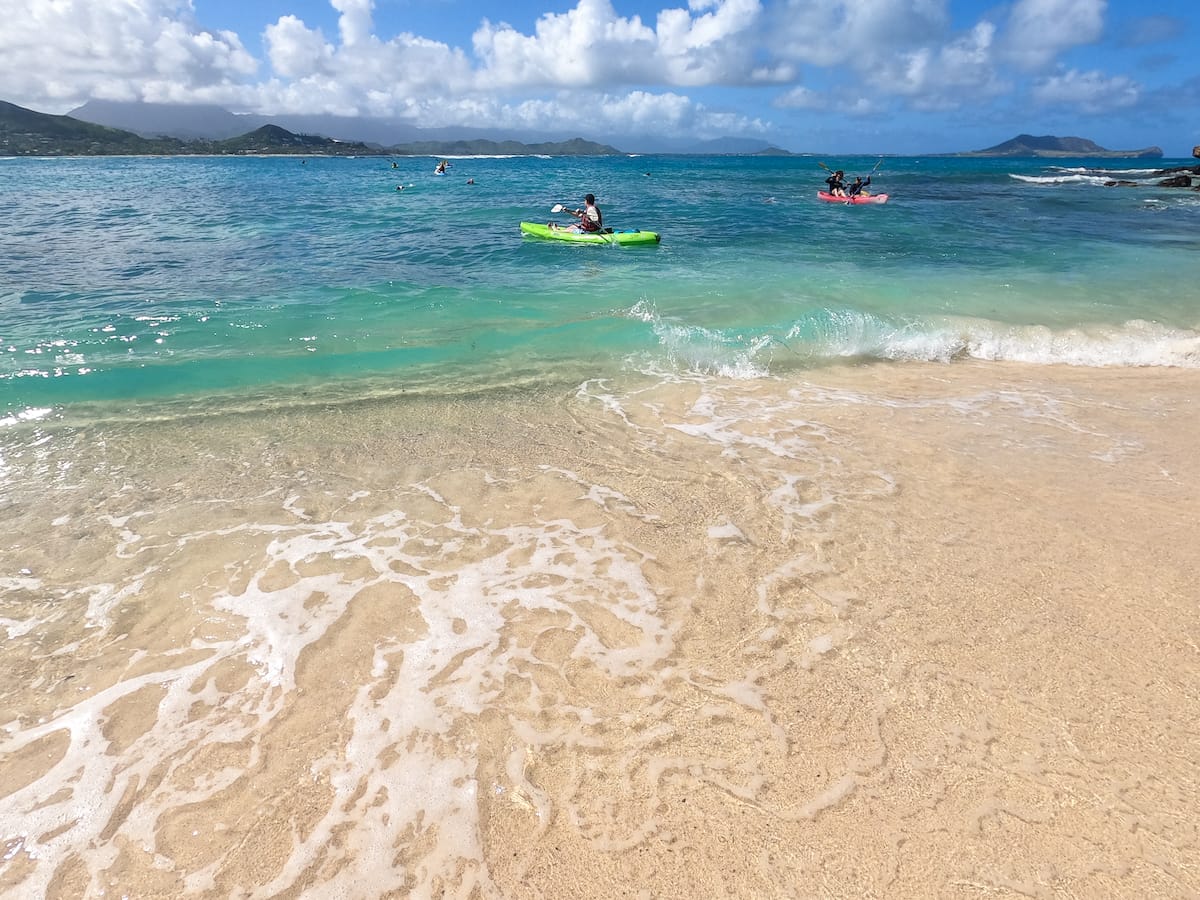 You might even be able to spot a sea turtle or two, as they are often seen in the area.
This excursion is well worth the guided tour, because not only will your guide safely conduct you to and from the islands, but they are an expert naturalist who will give you insight into the local wildlife, customs, and ecosystems of the islands.
This tour allows for plenty of time kayaking and swimming as well as relaxing, with a fresh picnic lunch included. If you are an outdoor enthusiast and a nature lover, this is the perfect tour for you!
>> Click here to check kayaking rates and availability
Relax at Kailua Beach Park
Considered to be Oahu's second most beautiful beach, Kailua Beach will amaze visitors with its gorgeous turquoise waters and clean white sands.
This beach park is 2.5 miles long and perfect for an adventure with the family. Here, you will be able to find facilities such as beach showers, picnic tables, and bathrooms.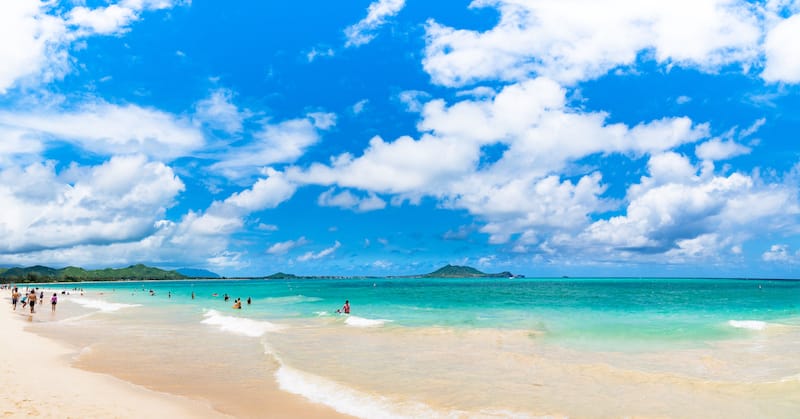 There are also lifeguards on duty for those who want to swim or catch a wave. The water is calm, making it ideal for swimming, but many people also enjoy surfing, bodysurfing, and boogie boarding if they're more daring.
You can park in any of the 3 parking lots: one behind Kalapawai Market, one near Kawainui Canal, and the lot near Lanikai when going to Kailua Beach.
Stop by Kalama Beach
Near Kailua Beach Park is Kalama Beach, which is also known for its stunning white sand and gentle waves. The gentle waves make Kalama Beach the perfect place to take your children or to go swimming.
Many people enjoy coming here if they are beginners in surfing or bodyboarding, too, because the waves make it easier to tackle. Kalama Beach is also not as crowded as Oahu's other beaches, so you'll truly get to relax here.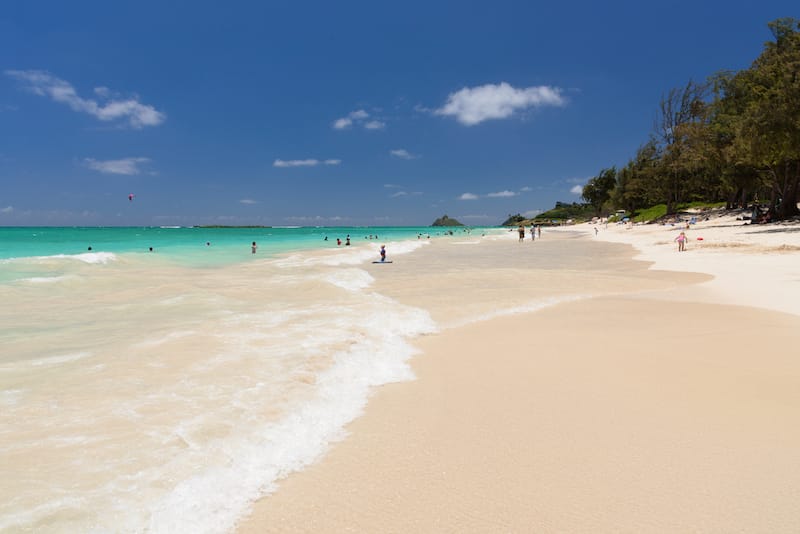 Another popular activity is kiteboarding, which you will see many children trying out. Finally, the beach offers a lot of shade, so you can cool off after a hot day in the sun.
See a World-Famous Beach at Lanikai Beach
If Kailua Beach is considered Oahu's second-most beautiful beach, Lanikai Beach is the most beautiful. This beach will make you feel like you're in paradise with its peaceful blue waters and perfect white sand.
In fact, Lanikai is one of the most popular beaches in the world because of its beauty. Its name even means "heavenly ocean" in Hawaiian!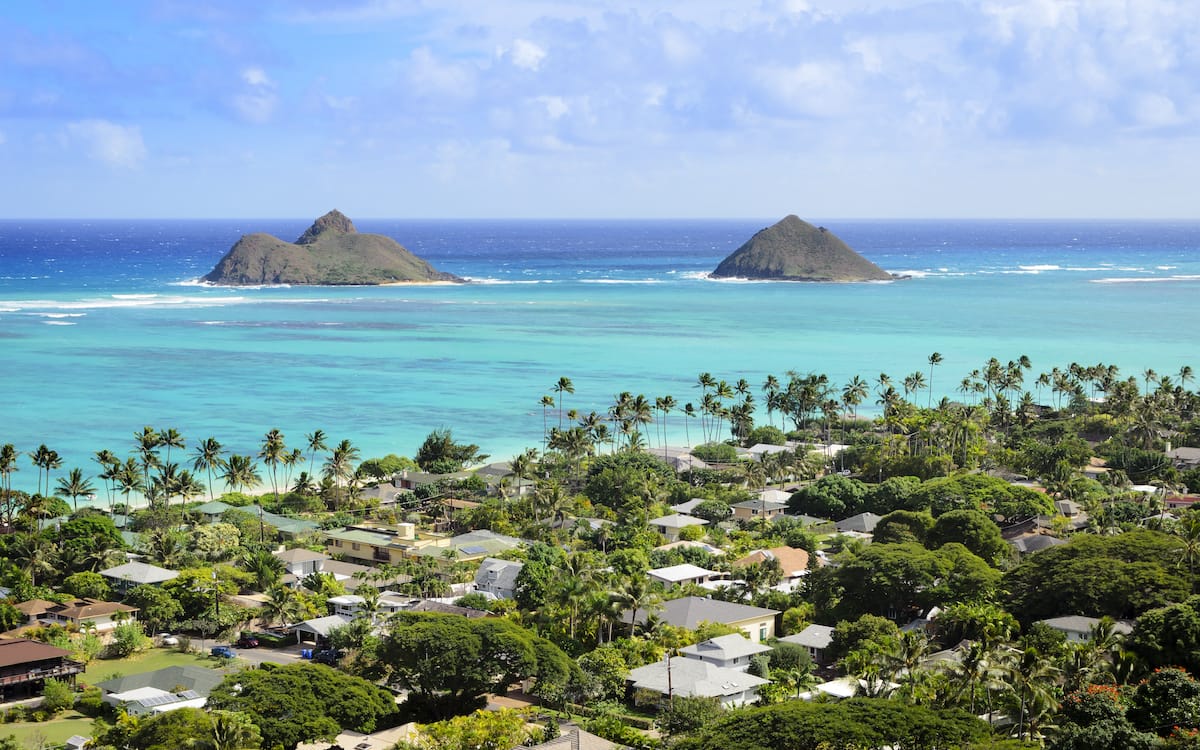 It can be a bit difficult to find Lanikai as there are no beach signs, but you can find a pillar entrance with "Lanikai" written on it to know that you are in the area.
The beach is perfect for kids and pets, and you will be able to participate in all kinds of water activities here.
Grab a Sandwich at the Kalapawai Market
Kalapawai Market is the ideal place to grab a bite to eat on a hot day in Kailua. Here, you can try out a fresh deli sandwich, refreshing cup of coffee, or even dinner consisting of locally caught seafood.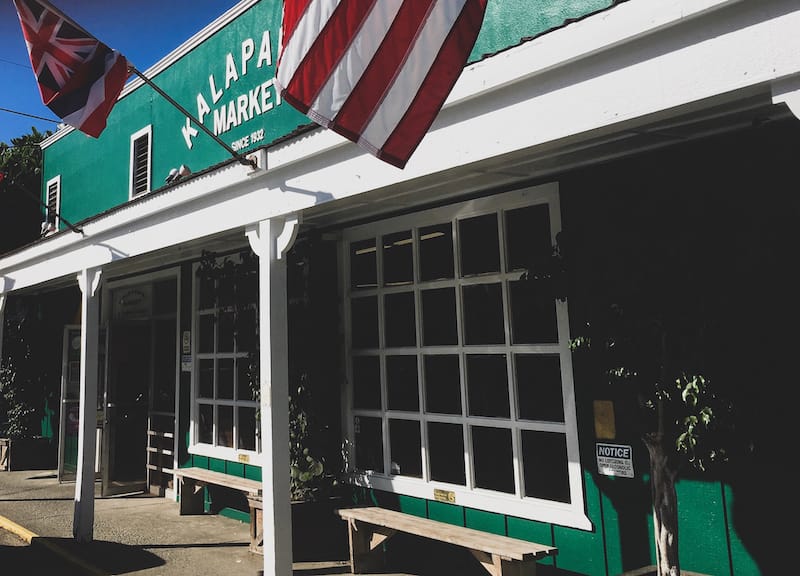 Lunch is served every day from 7 am – 4 pm, so you can try out any of the delicious sandwiches when you're done surfing the waves.
Address: 306 S Kalaheo Ave, Kailua, HI 96734
Fuel Up with Coffee in Kailua
Cafe Kopi, open from 7 am – 3 pm every day except Monday, is an international cafe inspired by Asia and another great spot to grab a cup of coffee and baked goods in the morning.
The croissants, in particular, are absolutely spectacular, and a fresh cup of coffee on a Hawaiian beach sounds nothing short of paradise.
Address: 45 Kihapai St, Kailua, HI 96734
Morning Brew is another quaint spot in Kailua to grab a cup of coffee. Its coffee is made of fresh Hawaiian coffee beans.
You can also try some delicious breakfasts, including maple bacon waffles, vegan banana pancakes, or a breakfast burrito to get your day started. The cafe is open from Monday-Sunday, 6 am – 6 pm.
Address: 600 Kailua Rd, Kailua, HI 96734
Have an Acai Bowl at Nalu Health Bar and Cafe
Nalu Health Bar and Cafe is most well-known for its pure acai that comes straight from the Amazon. Everything is organic and comes sweetened with syrup from Brazil.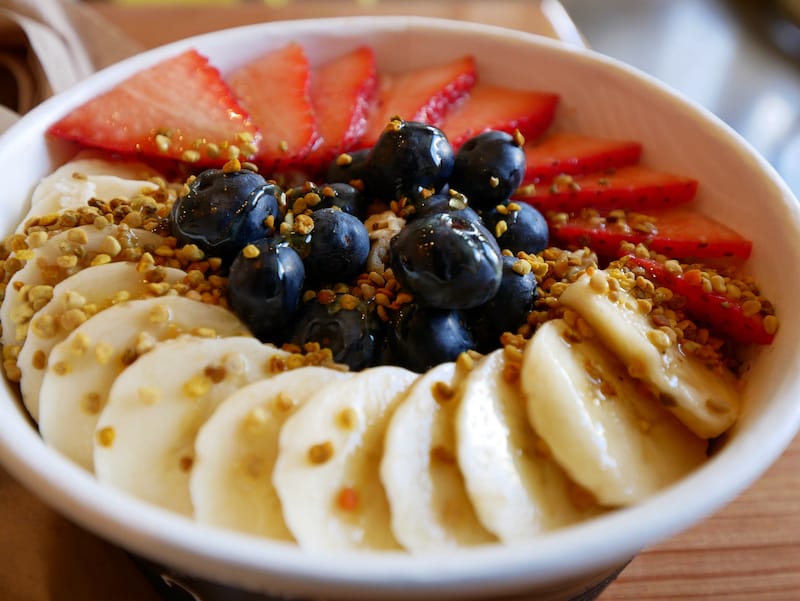 The dark colors of the acai bowls here prove that everything is authentic and pure, which will make your healthy meal even more delicious!
Be sure to try the Ala Moana Bowl or Papaya Bowl. You can also grab some juice or a smoothie. The cafe also has delivery and takeout, and it is open every day from 9 am – 6 pm.
Address: 131 Hekili St #109, Kailua, HI 96734
Stop by the Lanikai Brewing Company
Plan a visit to this authentic Hawaiian craft beer brewery. Carefully crafting refreshing beers from local, premium ingredients, they have an array of innovative and flavorful products that will delight your taste buds.
They have a tap and barrel tasting room in Kailua where visitors can spend time learning about the dedication, commitment, and creativity that goes into their unique creations.
They also offer delicious, island-inspired, made-to-order pizza that pairs amazingly with their drinks.
Address: 167 Hamakua Dr, Kailua, HI 96734
Peruse the Kailua Farmers Market
The vibrant farmers' market in Kailua is popular among locals and tourists. It not only offers fresh fruits and vegetables, but it is also a full-blown entertainment event.
Held weekly on Sundays, you get to mingle with the crowd and enjoy delicious meals and treats from different vendors. Picnic tables and booths are provided for those who want to sit and enjoy live music performances from locals.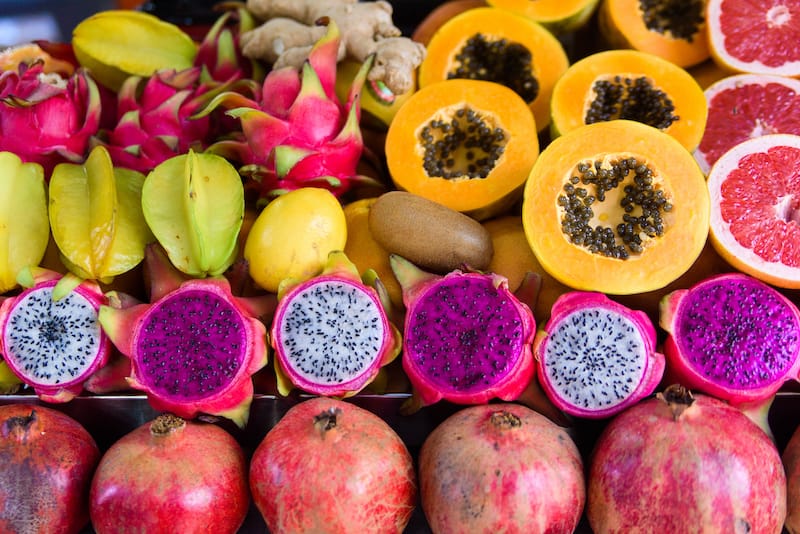 It is the best place to get freshly cut flowers, locally raised beef, homemade soap and jewelry, locally-crafted vegan chocolate, fresh eggs, homemade jam and honey, and so much more.
Be sure to try the dill pickle salsa from Andy's Bueno Salsa and gourmet popsicles from Ono Pops. Petit Suisse Crepes also serves the best crepes made with local produce and honey.
The market is located at Kailua Cinemas parking lot and opens every Sunday from 8 am till noon.
Address: 609 Kailua Rd, Kailua, HI 96734
Take an Oeno Winemaking Tour
This is the only winery in Oahu. Oeno Winery produces an exotic range of white, red, dessert, and Sangria wines. The winery tour is popular among tourists and one you wouldn't want to skip.
You will get to learn how to make wine and get an in-depth look at the various types of grapes used in winemaking. Next, experience an expert-led wine tasting where you can sample up to six different Oeno wines.
The warehouse has a very hip, laid-back vibe that visitors will find alluring. They also offer some of the finest garlic bread in the area, so you will have something delicious to munch on while sipping wine.
>> Click here for rates and availability
Hike the Best Kailua Trails
Kailua has some of the most amazing hiking trails in Hawaii. One of the top picks is the Ho'omaluhia Botanical Garden nature trail. It is a short hike that takes you to a tranquil lake.
The trail is open from 9 am to 4 pm daily and is free. The botanical garden was built by the US Army Corps of Engineers in 1982 and aimed to prevent flooding. Now, it serves as a unique natural oasis where hikers can camp and fish.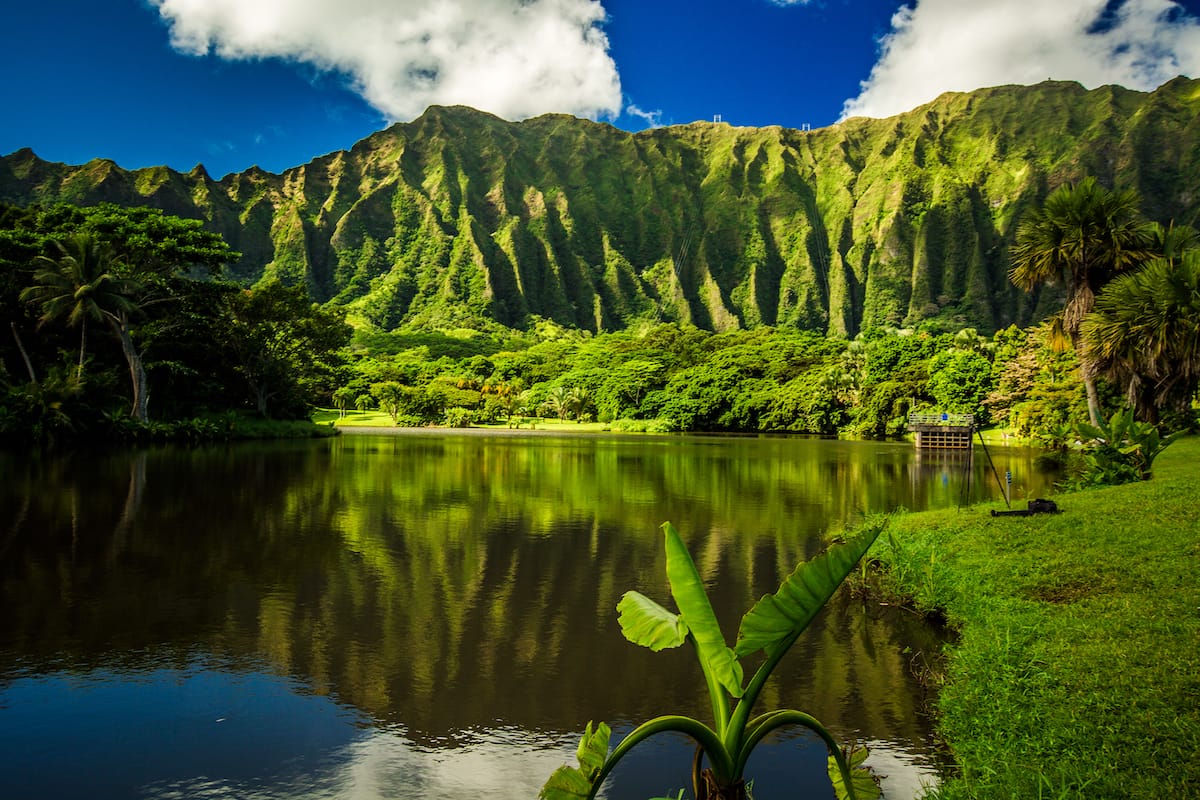 Another fun trail in Kailua is the hike to Lulumahu Falls. This is an easy, 2.3-mile secret hike that runs off Pali Highway. The trail takes you through a bamboo forest and into a green valley vista.
From there, you'll go up the mountainside and finally reach the 60-foot tiered waterfall. The hike takes roughly 1 hour and 30 minutes to go up and back. The trail can also get muddy, so be sure to wear the right shoes.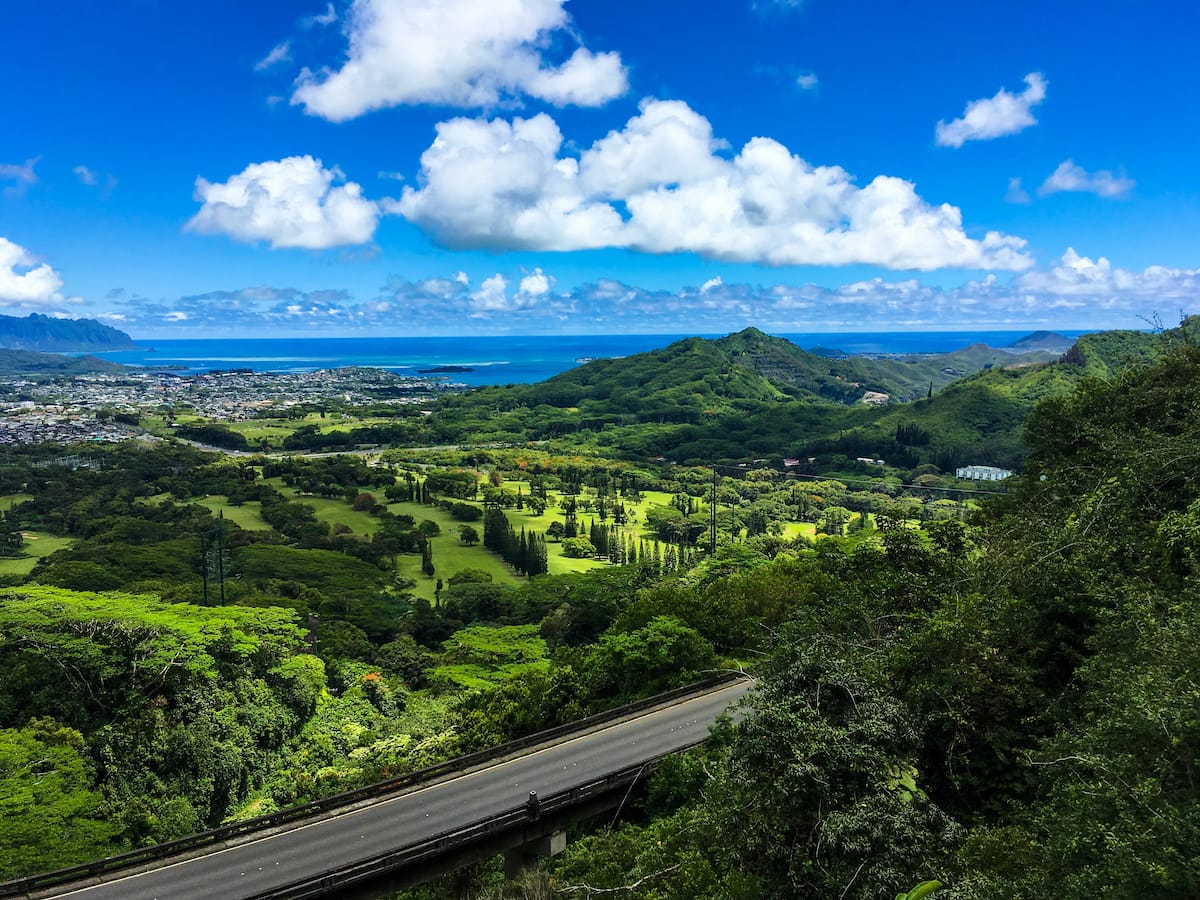 If you plan to hike with your family, then Lanikai Pillbox Trail is your best bet. It is a leisure walk of about 1.76 miles and is perfect for kids and dogs. This trail offers excellent views of Lanikai Beach and the Mokulua Islands.
The hike is best done early in the day before the sun gets hot.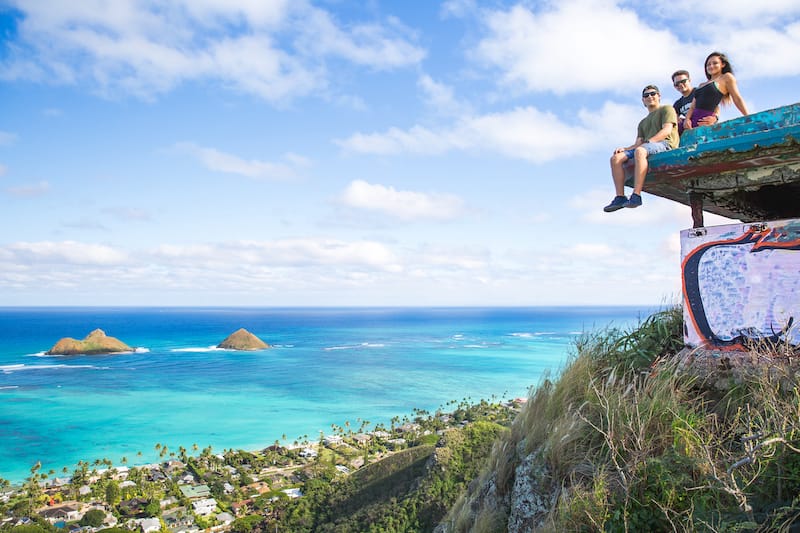 Have a Beer at Grace In Growlers
Grace in Growlers is a 100% non-profit, self-serve craft beer bar. Established by Holly and her husband, Tim, in 2016, Grace in Growlers has become a haven for building community relationships in Kailua.
The bar is open daily and features a long communal table with board games to encourage strangers to bond. There are no TVs as well.
Grace in Growlers also does not serve food. Instead, they encourage patrons to bring their own food, and this helps promote the businesses of nearby restaurants that get to deliver food to Grace in Growlers patrons.
With the 36oz drinking limit, they are able to control alcohol consumption and make this bar a family-friendly location. All beer served at this unique bar is from carefully selected local brewers – another intentional step to support local businesses.
Address: 143 Hekili St, Kailua, HI 96734
See the Kawainui Marsh Wildlife Sanctuary
This wildlife sanctuary was recognized in 2005 for its biological, cultural, and historical significance. Since then, the Ramsar Wetland of International Importance has been conserved.
Spanning over 830 acres of land, it is the largest remaining wetland in Hawaii. The marsh is bordered by major highways in Oahu, such as Kailua Road and Kapa'a Quarry Road.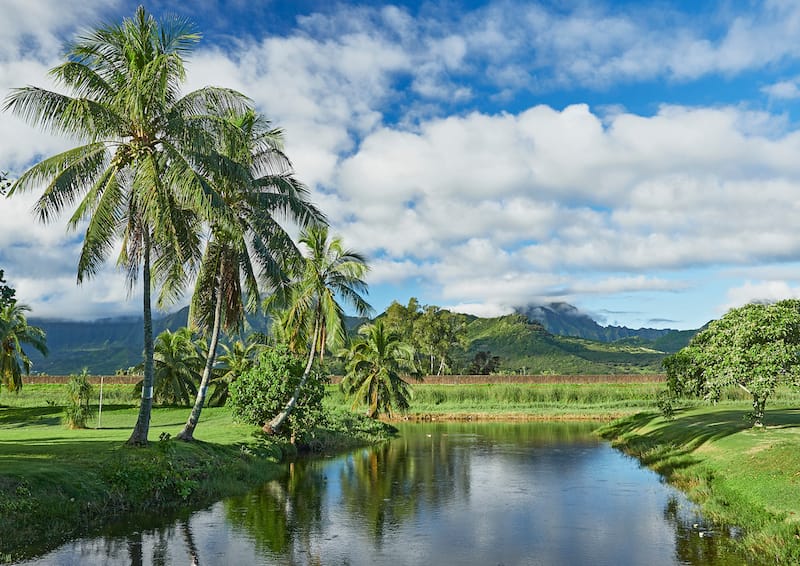 It is a waterbird recovery area and home to four endemic and endangered Hawaiian waterbirds. The sanctuary also plays a huge role in sediment filtration and flood control in the Ko'olau Poko region.
Although direct access to the marsh is restricted, it can be viewed from several locations. Head to the Ulupo Heiau State Historic Site and enjoy direct views of Kawainui Marsh.
You can also view this sanctuary via a walking trail from Kaha Park that runs into the eastern border of the marsh.
Visit the Ulupō Heiau State Historic Site
A restored religious ground, the Ulupō Heiau State Historic Site served as a place of refuge for those who broke the law and a place of celebration for success in wars and bountiful harvests.
This historic site features a 140 x 180 foot stone platform. It is estimated to have been built as far back as 400 A.D. It houses a 400-acre freshwater pond that is very valuable to islanders.
The water allowed islanders to plant sugarcane, sweet potatoes, taro, and breadfruit in large amounts. There is also a sweet water spring that flows at the base of Heiau.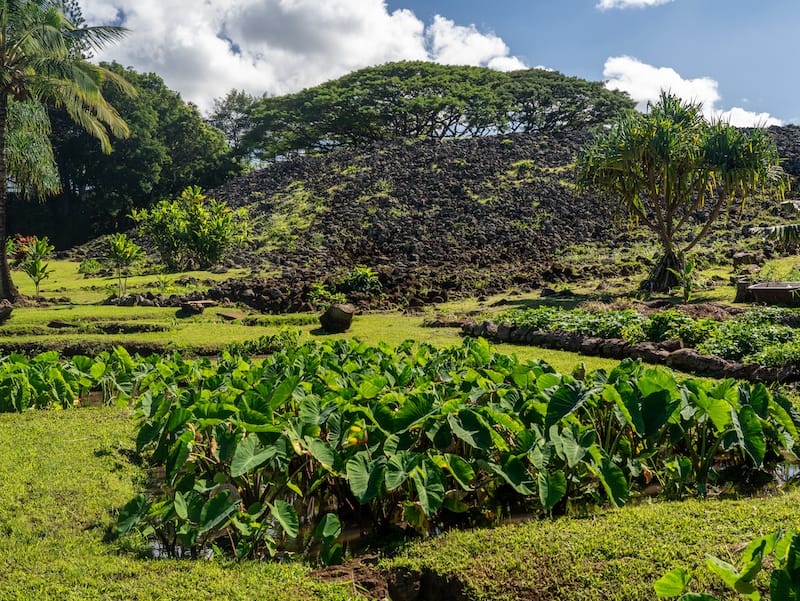 Legends say that Heiau was built in a single night by the Menehune. To date, locals still grow a wide variety of herbs, fruits, and vegetables at the site.
Visitors get to learn about Hawaiian history and experience traditions in a unique setting.
Go to Manoa Chocolate Hawaii
Manoa Chocolate Hawaii is an artisan bean-to-bar chocolate brand. Focused on crafting high-quality dark chocolate, their goal is to produce the best chocolate in the world.
Their chocolates are carefully crafted with love from locally sourced premium cacao beans. Their factory and tasting room are located in Kailua and are open to visitors.
The factory tour costs $15 per person. Plan a visit there and enjoy a complete chocolate experience. You will also gain extensive knowledge of the Hawaiian cacao industry.
Visitors can also check out the tasting room free of charge. You will experience a 10-minute guided tasting tour with experienced chocolate sommeliers.
Expect to taste a wide variety of cacao products like cacao tea, exotic roasted cacao seeds, and of course, delicious chocolate bars.
The tasting room is open Mondays to Saturdays from 10 am to 5 pm and Sundays from 10 am to 2 pm.
Address: 333 Uluniu St Suite 203, Kailua, HI 96734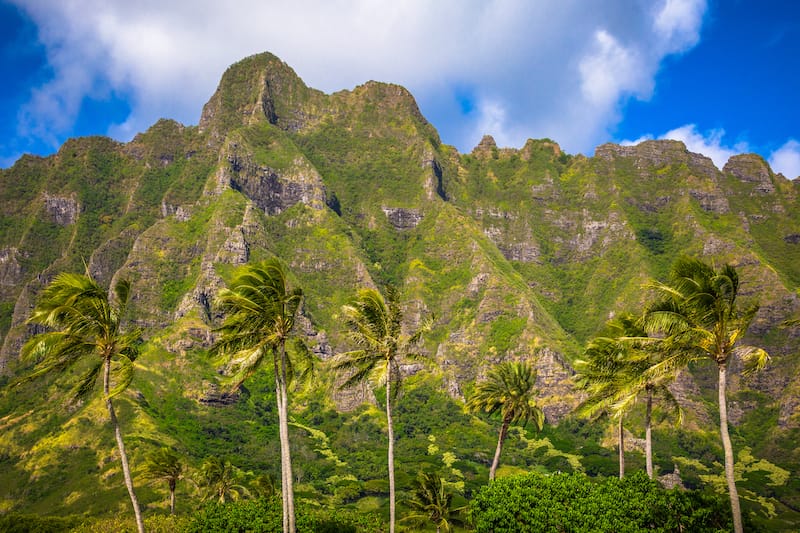 Where to Stay in Kailua
You will find plenty of cool places to stay in Kailua on Oahu! Here are some of our top picks:
What are the best things to do in Kailua in your opinion? Let us know your favorite Kailua attractions and landmarks in the comments. Thanks!
More Oahu Travel Guides
Pin this Kailua Things to Do Guide