Are you looking to go on a hunt for the prettiest Oahu waterfalls? This guide details the best waterfalls in Oahu (and how to get to each of them)!
Are you planning your trip to Oahu last minute?
If you're traveling to Oahu and are looking for some of the best tours to see some of these waterfalls, you can see our top picks below!
Best Waterfall Tours on Oahu:
Best Hotels and Lodging in Honolulu:
Traveling to Oahu independently? Be sure to book your rental car ahead of time to ensure availability!
As one of the largest islands in Hawaii and the overall United States, Oahu has tons to offer anyone who visits.
From gorgeous landscapes to crystal-clear waters, you're in for a treat if you choose to make Oahu your next vacation spot.
But what stands out the most among everything else in Oahu is its waterfalls. Because of the heavy rainfall the island sees each year, it's possible to see dozens and dozens of waterfalls all throughout Oahu.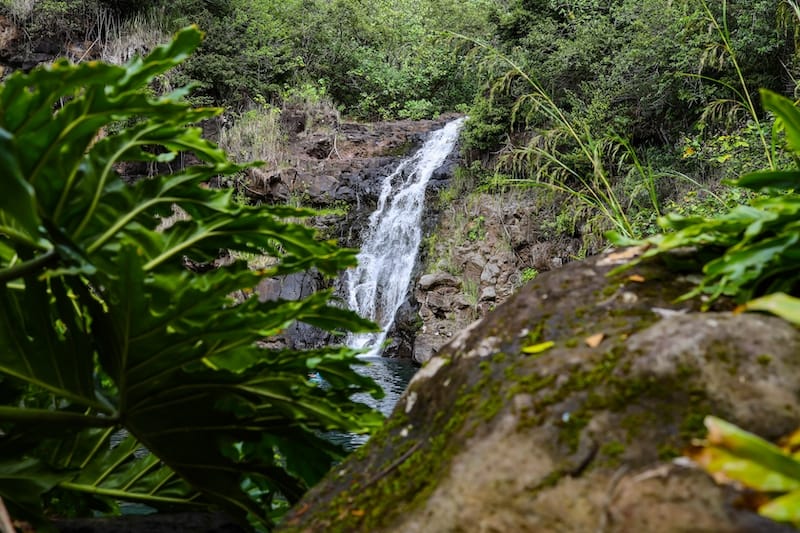 Tucked behind trees and scenic trails, you don't want to miss any of the waterfalls we've included on this list during your next visit to Oahu, Hawaii.
Visiting other islands? Be sure to check out our guide to the best waterfalls in Hawaii!
Best Oahu Waterfalls – The List
Maunawili Falls
At the time this article was written, the trail to Maunawili Falls was closed for realignment projects. According to sources, the trail is expected to open again in the summer of 2023.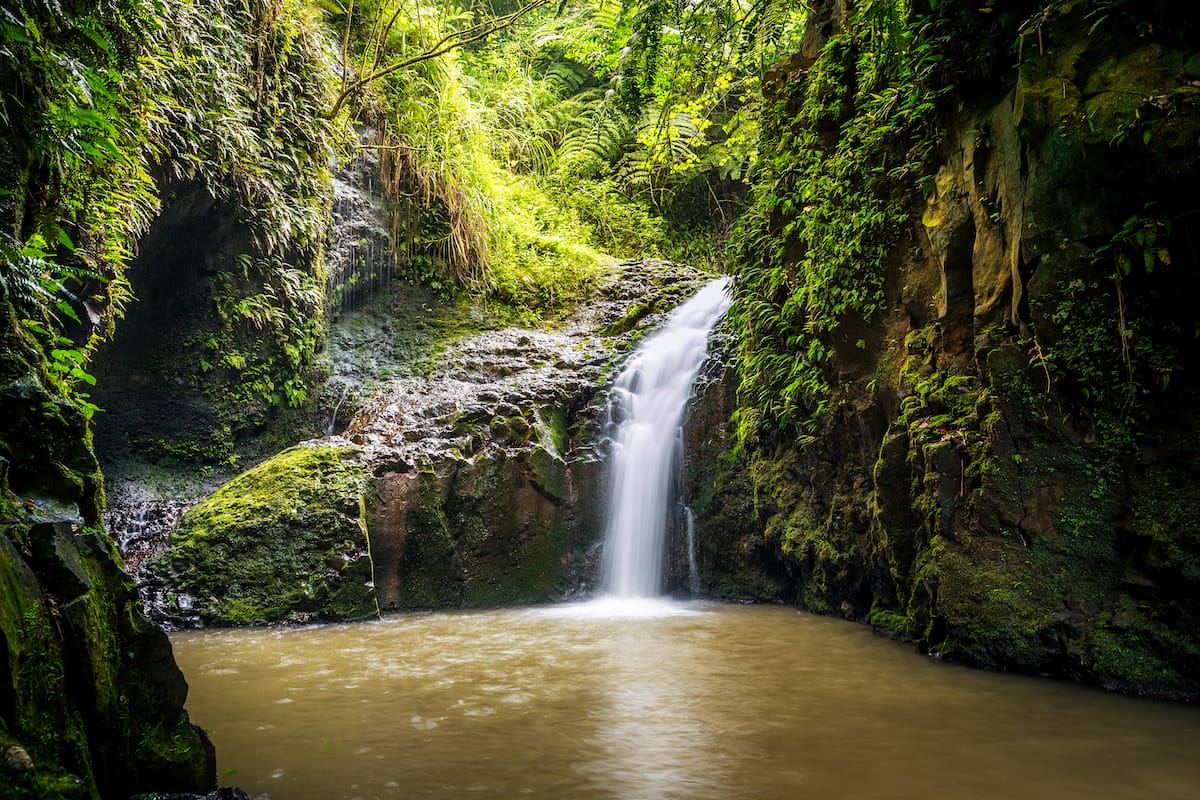 If you still want to visit the waterfall without hiking, it is possible to do so via Pali Highway or Waimanalo. The falls are situated in a beautiful rainforest.
Once you reach the waterfall, you'll find a swimming hole and tall cliffs that some of the more adventurous visitors will be able to jump off of and swim.
Aihualama Falls
Right within the Lyon Arboretum is Aihualama Falls, which you can travel to via a two-mile round-trip trail.
Aside from the gorgeous nature surrounding the trail, there are also many signs along the way that provide travelers information about the diverse nature and plants in Hawaii, providing an educational experience as well.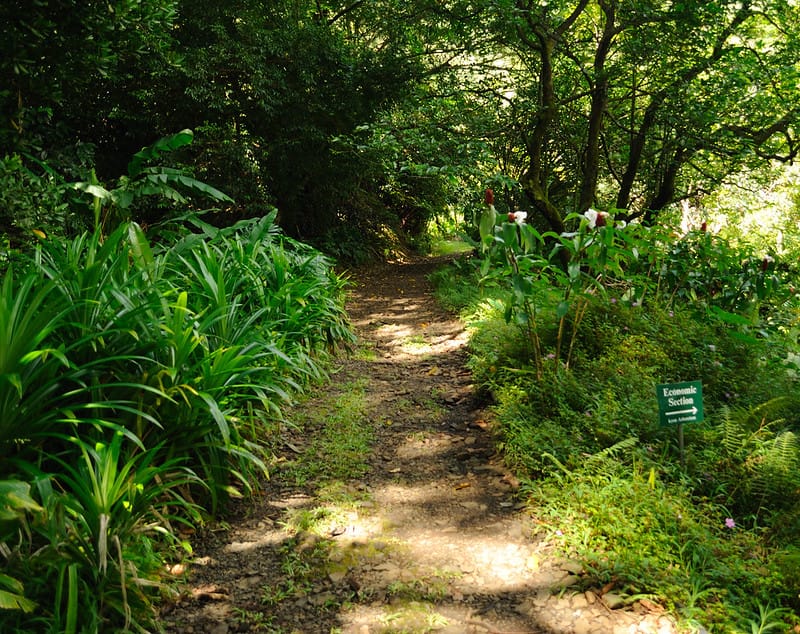 The best time to visit the Oahu waterfall is when it rains because that is when it flows the best (naturally).
It's not as large as some of the others on the list, but it will prove to be a fantastic adventure for people of all fitness levels and is one of the best and easiest waterfall hikes in Oahu.
Kapena Falls
If you want to escape the hustle and bustle of your busy life and travel to a forested wonderland, Kapena Falls is the perfect place for that. People enjoy the luscious escape to experience all the beauty of Hawaiian nature.
You can access Kapena Falls via Pali Highway. It's a very short walk along the trail, and although it's located very close to Honolulu, you won't get a feel for the city vibes whatsoever.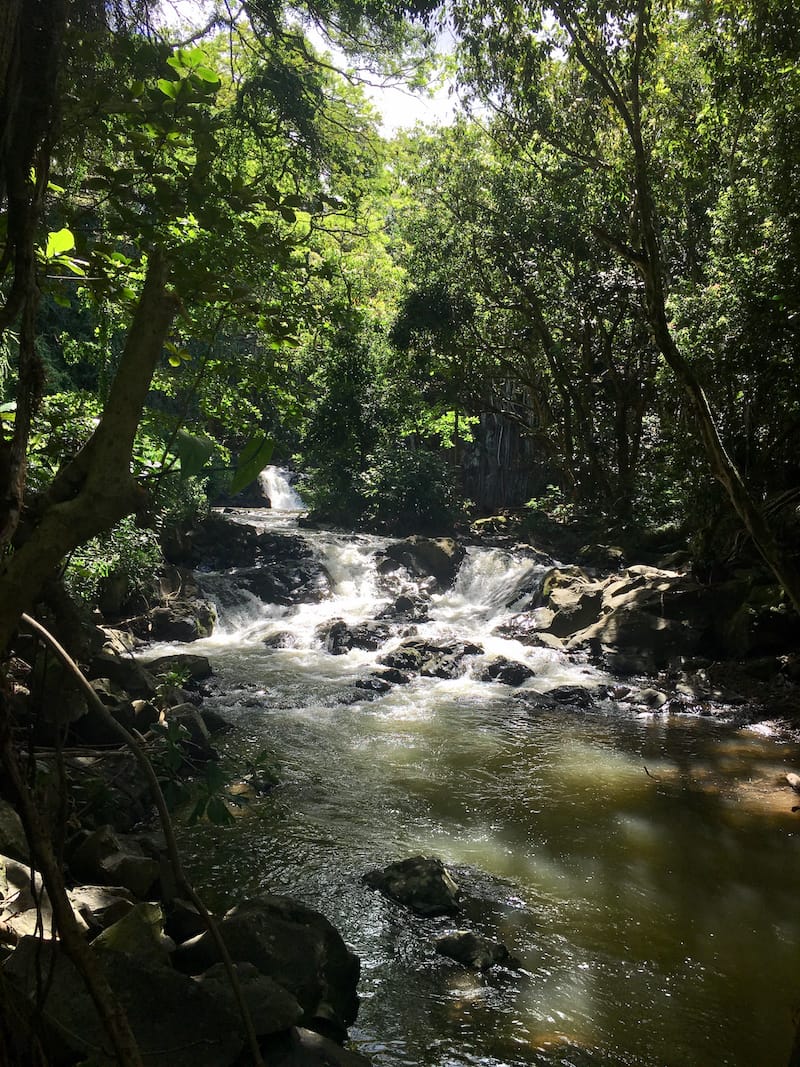 You can also access the trail via the Nuuanu Memorial Park, but be sure to be aware of your own environmental impact because the trail is often littered with garbage.
It is not possible to swim when you reach the falls because of efforts to limit litter.
Jackass Ginger Pool
The Jackass Ginger Pool, despite its funny name, is certainly not something you want to miss during your trip to Oahu.
This waterfall is also rather small- only around 10 feet maximum- and is best to visit when it rains because that is when visitors will experience its maximum appeal.
However, the most popular part of this waterfall is the swimming hole, which you will be able to access from Pali Highway.
You can also travel to the pool along the Judd Trail or the Nuuanu Trail and cool off in the luxurious waters.
Waikahalulu Falls
Located right within the bustling urban center of Honolulu, Waikahalulu Falls provides an escape from city life. Allegedly, the area was a favorite vacation spot for Hawaiian Queen Lili'uokalan, and the surrounding gardens were named after her.
Efforts were made recently to restore the area and bring back some of the native species that had reduced in number due to urbanization.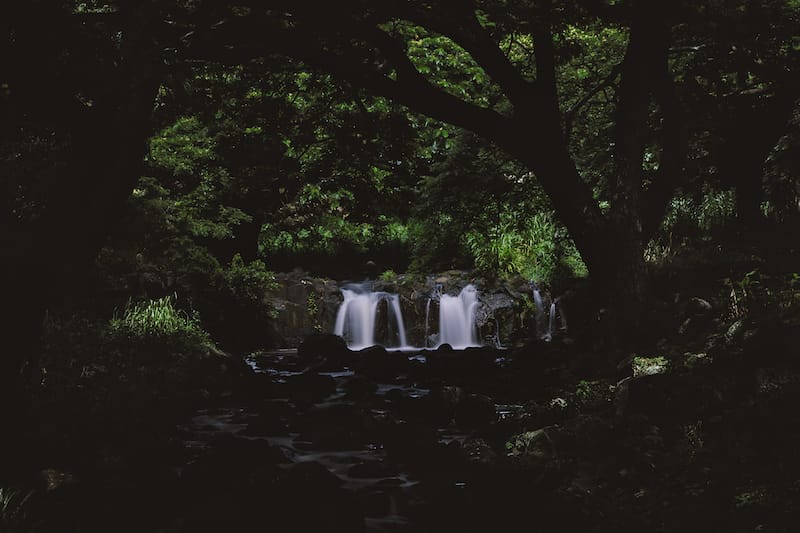 When you reach the 10-foot waterfalls, you will get to see how they cascade into a gorgeous pool.
The area is perfect for those who want a picnic or just some relaxation after a long day.
Koloa Gulch
Koloa Gulch is also known for its exquisite beauty, but keep in mind that this waterfall is located on private property, so you need to fill out a waiver or receive an invitation prior to visiting.
Koloa Gulch consists of multiple waterfalls and is especially a site to see around September when all the bushes are flowering.
When the trail descends into the gulch, be a bit careful as it can get very slippery in rainy weather.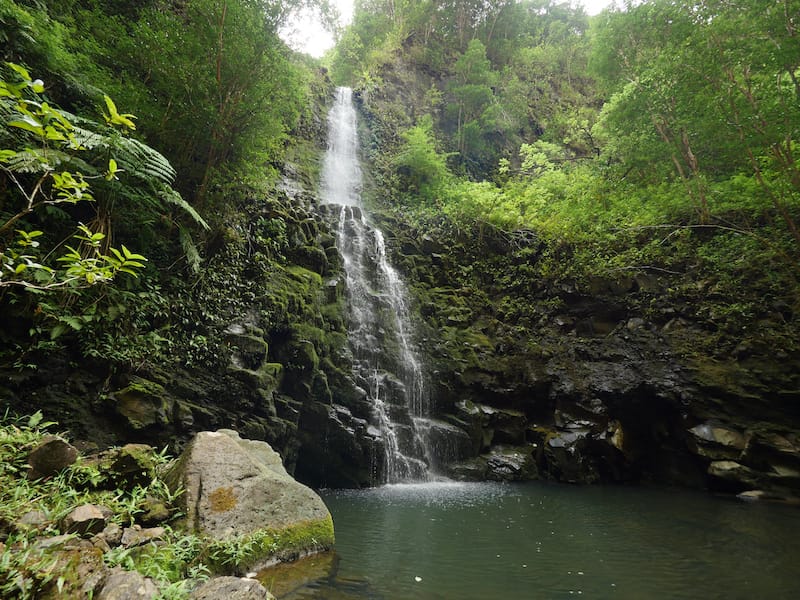 Be sure to have an extra pair of shoes and socks because your feet will get wet! The hike is around 4 hours, and at the end, you will reach a set of gorgeous waterfalls, perfect for cooling off after a long day.
Kaipapau Falls
Kaipapau Falls is another spot you shouldn't miss, especially if you enjoy long hikes. The trail is 8 miles altogether, but we don't recommend that inexperienced hikers attempt to tackle it because the trail is very rocky and can get slippery in some areas.
You will get your feet wet here, so be sure to have an extra pair of socks and shoes in your bag!
When crossing the rail, you'll have to cross over streams around 40 times, but be sure to follow the water upstream when in doubt.
Don't try this out during heavy rain due to potentially dangerous flash flood conditions.
Waimano Falls
Waimano Falls is an enchanting waterfall located in the south of Oahu. Despite the fact that it is one of the best waterfalls in the area, it's less popular than the other waterfalls in Oahu.
That said, if you prefer a waterfall that does not get crowded easily, Waimano Falls is definitely for you.
In addition, several restaurants and hotels like McDonald's and the Pacific Marina Inn are located near the falls for easy access.
Waimano is perfect for cliff-jumping and swimming. The trail that leads to Waimano Falls begins at the Manana trail and spans for one and a half miles through a very rich, green forest before reaching the cascading waterfalls in the south of Oahu.
Caution is advised when hiking the trail as some parts might get steep. However, the excitement from the steep trail will only make the water feel so much better when you dive in.
The waterfall itself is made up of two separate falls. The deeper pool is just a level higher than the other pool, so you can easily reach it by climbing further.
Apart from the deserved reward of a deeper pool to swim in, you also get a wonderful view for pictures after you make the climb.
Li'keke Falls
Everyone who has ever been to Li'keke Falls can attest to the fact that it is one of Oahu's hidden treasures. It has been featured as the "Oahu Hike of the Month" several times, even though it is one of the lesser-known waterfalls in Oahu.
The location is calm, serene, and bedecked with an alluring 15-foot long cascading waterfall. It is not surprising when the first thing that visitors want to do when they get there is to jump into the water.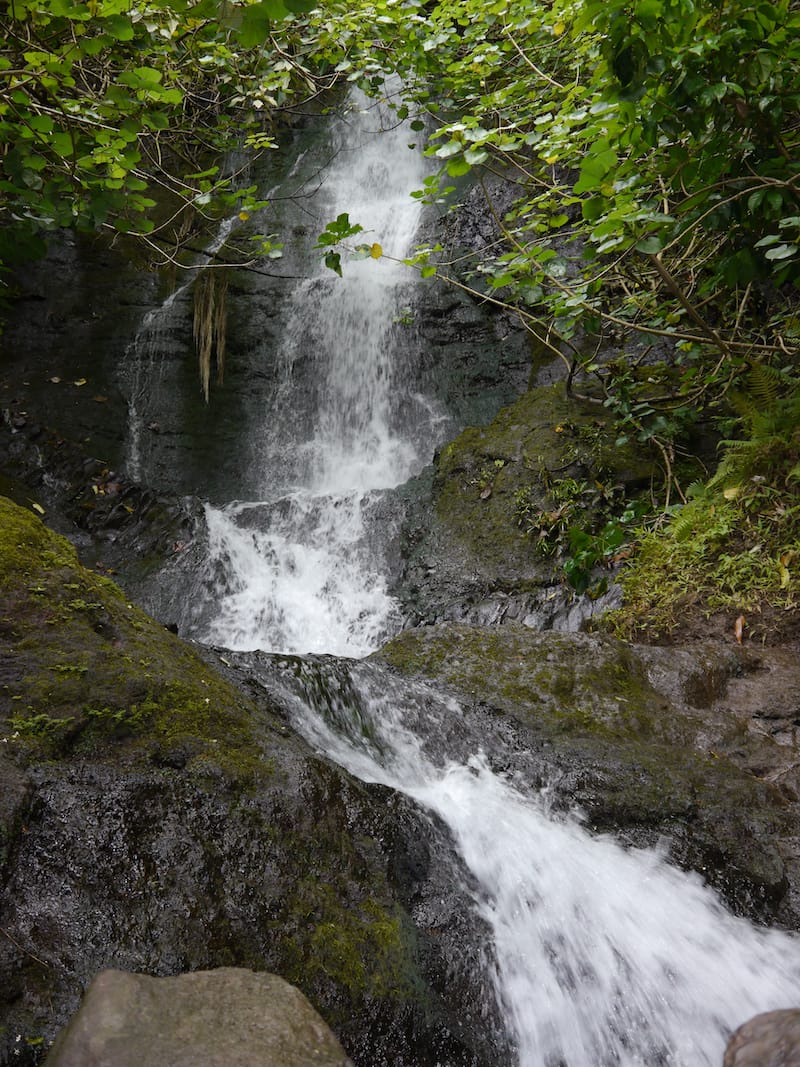 To get to Li'keke, you'll have to hike a distance of 1.75 miles, starting from the Nuuanu Pali Lookout. You'll need appropriate hiking boots to keep your footing on the wet, muddy trails.
There are other hikes near Li'keke Falls like Pali Notches and Pali Puka that attract visitors because of their magical sunset views. You need more than a day to enjoy all of these attractions to the fullest.
You can kick back and enjoy excellent accommodation and delicious meals at Espacio, the jewel of Waikiki.
Laie Falls
If you want a waterfall that'll give you the most rewarding feeling when you finally make it to the end of your hike, make sure to visit Laie Falls.
The trail that leads to the waterfall takes 4-5 hours because it is 7 miles long. To get Laie Falls from Waikiki, you have to head north through H-1.
The long hike makes it one of the least visited waterfalls, so it's an added advantage if you want some peace and quiet to enjoy the water.
You'll also get to enjoy the lovely fragrance of pine trees and strawberry guava trees. Also, the trees provide shade from the sun, making the hike a lot easier.
After the hike, you may decide to rest for a while before going to see the water. In that case, you can prepare for your adventure in Laie Falls by resting in Turtle Bay Resort's spa and outdoor pool.
Apart from bathing and swimming in the cool water, you can also take a hike on the grounds and find different points to admire the 15-foot long waterfall.
However, to do that, you'll need a permit from the Hawaii Reserves.
Manoa Falls
Manoa Falls is unarguably one of the most popular waterfalls in Oahu. It was the location for the popular movie and tv series "Jurassic Park" and "Lost."
In addition, the waterfall is easily accessible to visitors via a short drive from Honolulu or a mile-long hike through carefully tended trees and grasses.
You can easily find a place to park your car for only $5. Also, the waterfall is close to restaurants that serve delicious foods such as La Crepe Cafe, or if you're in the mood for something decadent, check out Wailoi Kitchen and Bake Shop.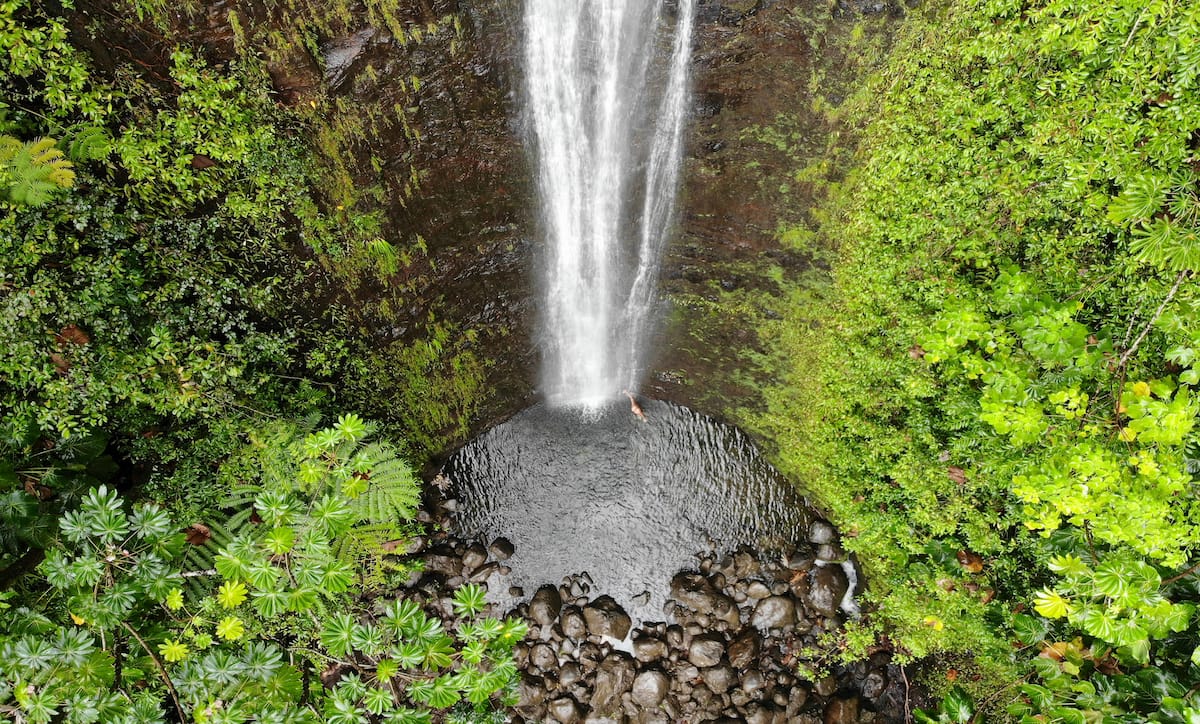 The real attraction, however, is the giant 150-feet long cascading waterfall that creates a deep pool of water. It gets even deeper in the winter.
You should visit Manoa Falls during the winter or after a rainfall to get the most out of the waterfall.
Although the water is alluring, swimming is prohibited because of the high probability of getting Leptospirosis (a nasty bacterial infection). Hiking is encouraged, and because it is a very popular spot, it tends to get crowded often.
However, as a precaution, hiking alone or without an experienced hiker is discouraged as the trail is often wet and slippery.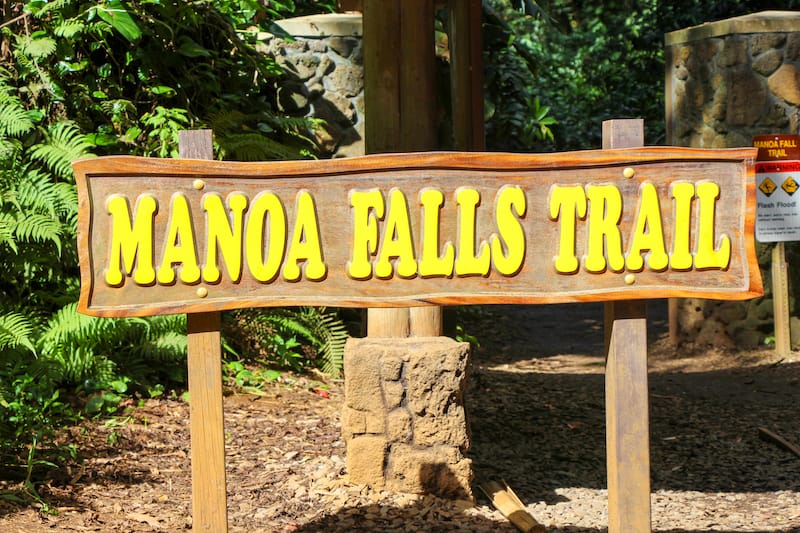 Another interesting attraction is the collection of waterfalls that run above Manoa Falls. Visitors who are not aware of those other waterfalls, they'll think that they are "hearing voices." But it's really just the voices of the people at those other falls.
In case you're not interested in parting with the beautiful Manoa Falls after just one day, you can get excellent services at reputable hotels like Hotel Lacroix and Holiday Inn Express Waikiki.
Waipuhia Falls
Also known as Upside-Down Falls, what makes Waipuhia Falls among the rarest waterfalls on this list is that it seems to flow backward when it's rainy or windy.
The waterfall can be accessed via a 0.6-mile trail off Pali Highway. However, despite the short length, it's not recommended that inexperienced hikers try to tackle this trail due to the fact that it's rather overgrown and not maintained.
One thing you'll notice when you arrive is that the water seems to never hit the ground because of the wind. In fact, it's even possible to have difficulty finding the trail as a result.
So be sure to keep your eyes peeled if you're on the hunt to find this miracle in nature. If hiking isn't your thing, you can see the waterfall from the road in the rain, so get your cameras ready.
Waimea Falls
Waimea Falls, also known as Waihi Falls, is a 45-foot-high waterfall located on the north shore of Oahu in Waimea Valley. It is very close to Honolulu's botanical gardens and 79 archeological spots.
Visitors are required to pay an entry fee of $20 per person to gain access to the waterfall, which is used to cover maintenance of the area.
For that price, you'll get to cover a wide range of activities including taking a dip in the pool and hiking the Waimea trail.
Other fun activities include surfing the Waimea Bay Beach (one of the most famous Oahu beaches) situated very close to the waterfall and cliff-jumping. It is known as one of the best cliff-jumping spots in Oahu.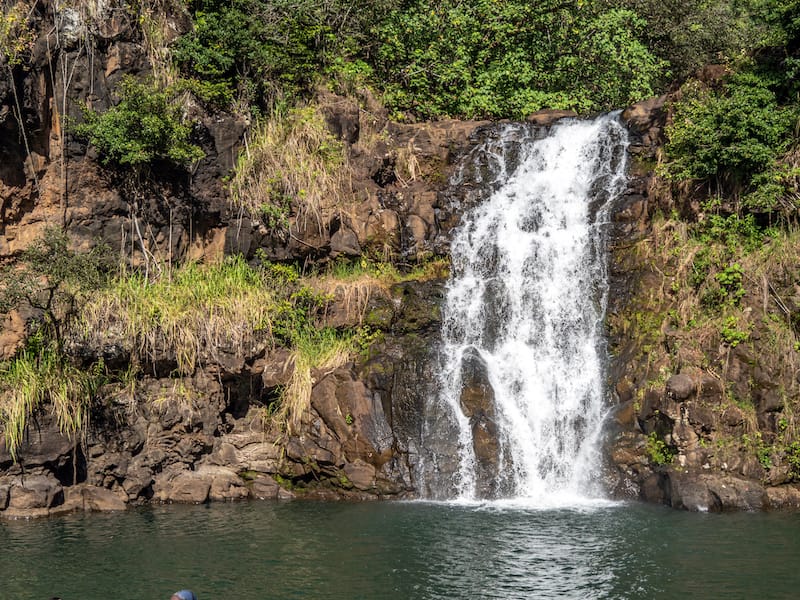 Waimea Falls is one of Oahu's most easily accessed waterfalls, so it is often crowded. However, this also means that you don't have to spend a lot of time trying to get there as the path that leads to the waterfall is less than a mile.
The path to the waterfall, Kamehameha Highway, is mostly covered by paved roads and signposts that inform visitors of the beautiful lush area that surrounds them.
Furthermore, organizers give visitors access to a shuttle service, which is $10 for a single trip to the waterfall and $14 for a round trip back.
Overnight accommodations are available in some of the several lodges and hotels in the area such as Hampton Inn and Suites and Prince Waikiki.
Lulumahu Falls
The 2-mile trail to Lulumahu Falls takes 30-40 minutes to travel. It starts from the H-1 Highway west of Waikiki. The time it takes to reach the waterfall varies depending on the pace of the hiker.
It is important to note that visitors are not allowed to get on the trail without a permit. This is because Lulumahu Falls is owned by the Honolulu Board of Water. Perhaps this is why the area is usually silent and serene, which many visitors appreciate.
The waterfall itself is a 50-foot beauty that creates a pool and a small stream. Whether or not you'll see the small stream depends on the season. It sits elegantly in the Nu'uanu Valley in the Pali area.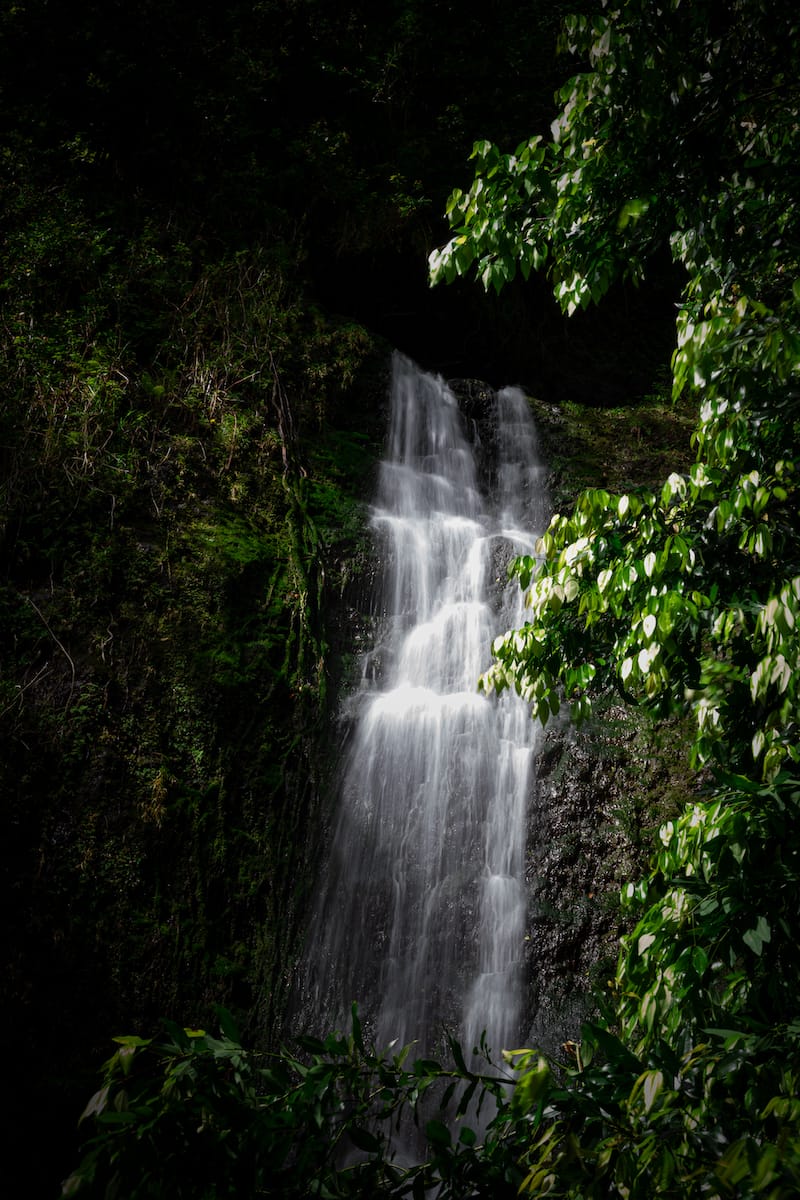 Cliff-jumpers who like Lulumahu Falls have a special jumping spot, a giant water tower, which is visible during the hike to the falls. Other visitors may decide to swim or bathe in the pool as it is a very refreshing experience.
It is important to note, however, that it is illegal to cliff-jump in Lulumahu Falls, although some seasoned divers still do it.
Have you ever visited any of these Oahu waterfalls? Let us know your tips in the comments!
More Oahu Travel Guides
Pin this Waterfalls in Oahu Guide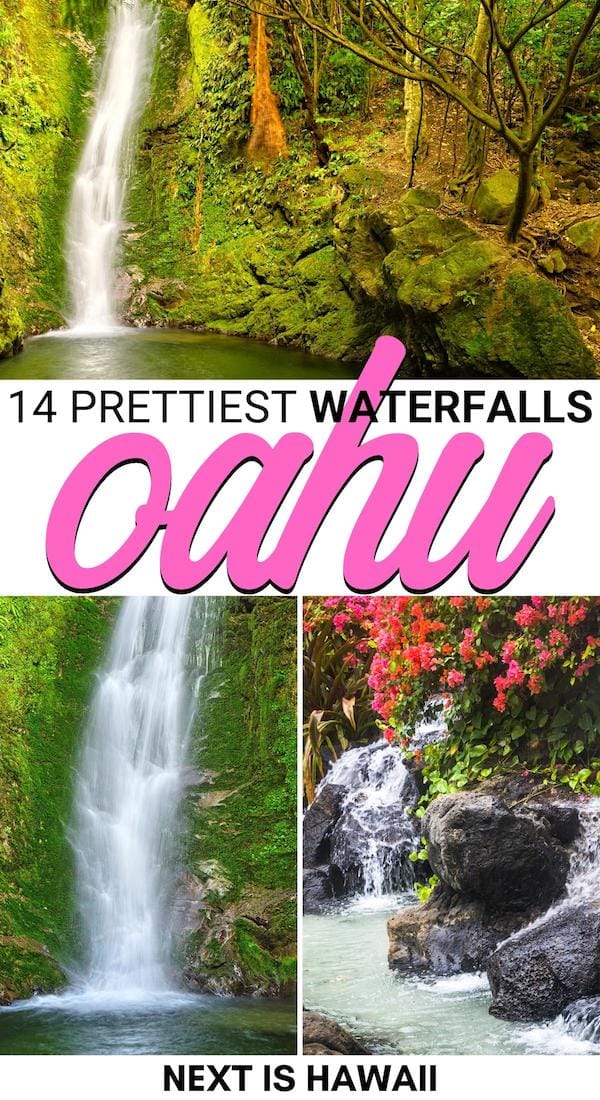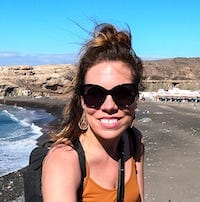 Megan is a travel blogger and writer with a background in digital marketing. Originally from Richmond, VA, she has been traveling frequently to Hawaii for the last 15 years and loves exploring every corner of each Hawaiian island, while trying to promote sustainable travel and small, local businesses along the way. Megan has written for or been featured by National Geographic, Forbes, Lonely Planet, the New York Times, and more. She has co-authored a guidebook with Fodor's Travel and has visited 45 US states and 100+ countries.