Hawaii is well-known for its gorgeous landscapes and clear waters, yet one of the most popular activities in the state continues to be cliff jumping.
This is a guide dedicated to the most famous spots for cliff jumping in Hawaii. It will include the places island by island with a large focus on cliff jumping in Oahu!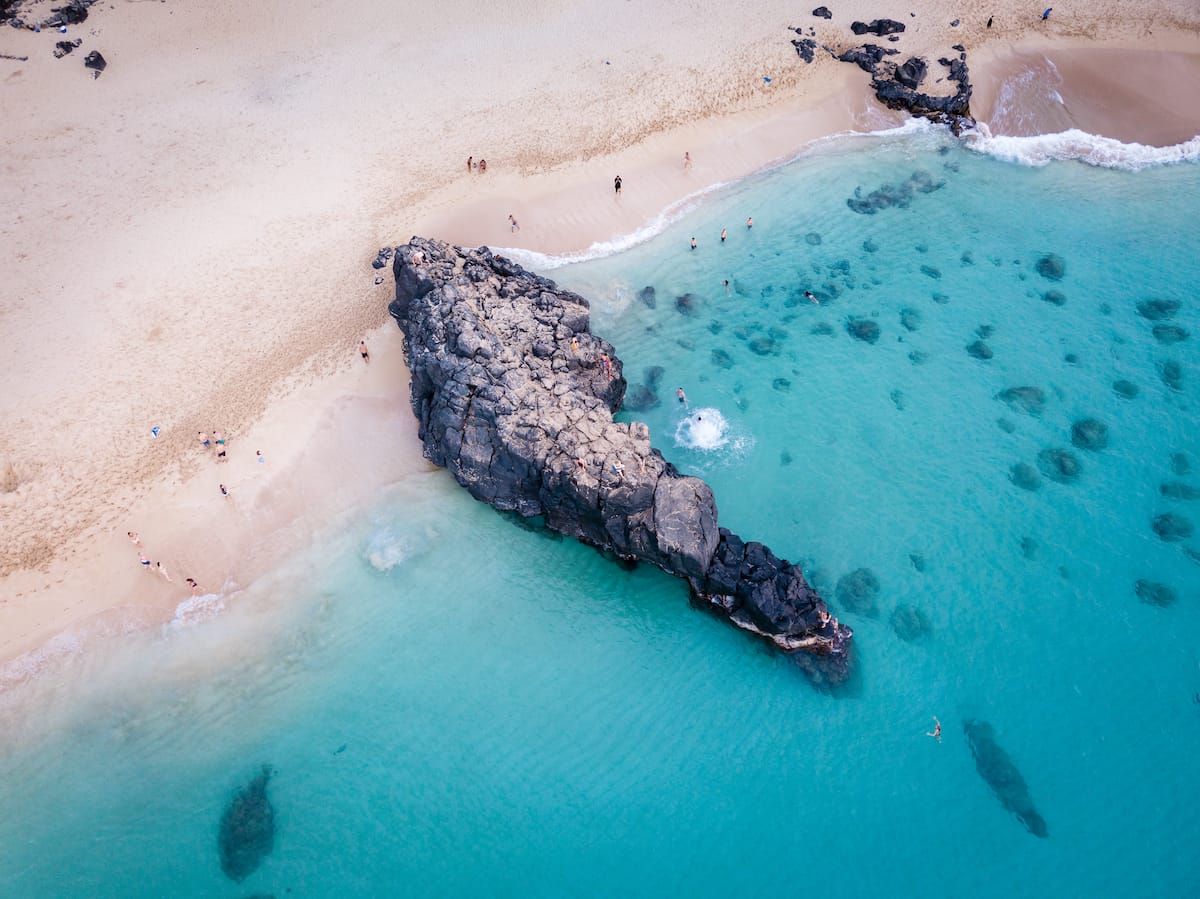 The island state's beaches are lined with many tall cliffs that those seeking an adrenaline rush enjoy diving off of. You can also have that experience when you visit if you're seeking a special thrill.
Of course, it goes without saying that you should be careful, but if you're still interested in the sport, we've compiled a list of the best spots in Hawaii for cliff jumping.
Cultural Significance of Cliff Jumping in Hawaii
To many, cliff jumping seems like the type of activity a daredevil would only do. Seeing videos circulating on social media of people jumping off cliffs into clear blue waters makes people all the more motivated to do it.
But the thrill of cliff jumping is not why it's done in Hawaii; instead, it carries a deep cultural significance here.
Cliff jumping has a history of more than two centuries in Hawaii, where it is referred to as "lele kawa."
It was introduced to Hawaiians by King Kahekili of Maui, who would often trust his strongest warriors with the task of jumping off Puu Kekaa (Black Rock).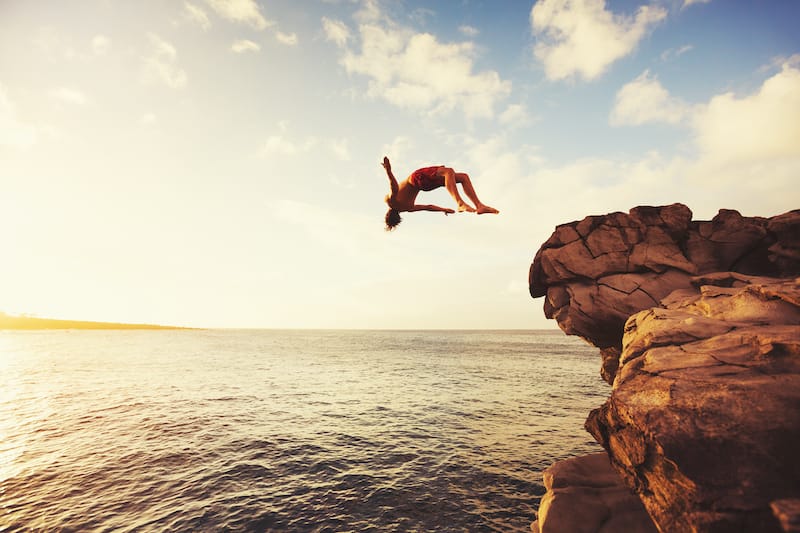 For Hawaiians, it is not the mere experience of looking off this cliff of a significant height and jumping off that makes cliff diving so fearsome- it's that Puu Kekaa, in particular, took divers to another realm, because it was believed that spirits dove into the afterlife from this very spot.
Therefore, Hawaiians continue to jump off Puu Kekaa in Kaanapali to show their loyalty and courage to their ancestors.
Every night, a cliff diving ceremony takes place here, where the diver will blow a conch shell, light torches, and dive off the cliff head-first.
Visitors will be able to watch this magical display of Hawaiian cultural heritage during their visit to Hawaii.
It's always important to know the cultural significance of different activities before visiting anywhere, but many people who visit Hawaii have the opportunity to go cliff jumping for fun.
Cliff Jumping on the Big Island
South Point
The South Point cliff jump is said to be between 40 and 60 feet high. This spot has rocks that extend forward into the ocean to ensure that jumpers don't land on the rocks, but you should still exercise lots of caution.
The jump spot is marked with a wooden stand, and there is a ladder below so you can climb back up after the jump. This is one of the coolest attractions on the Big Island.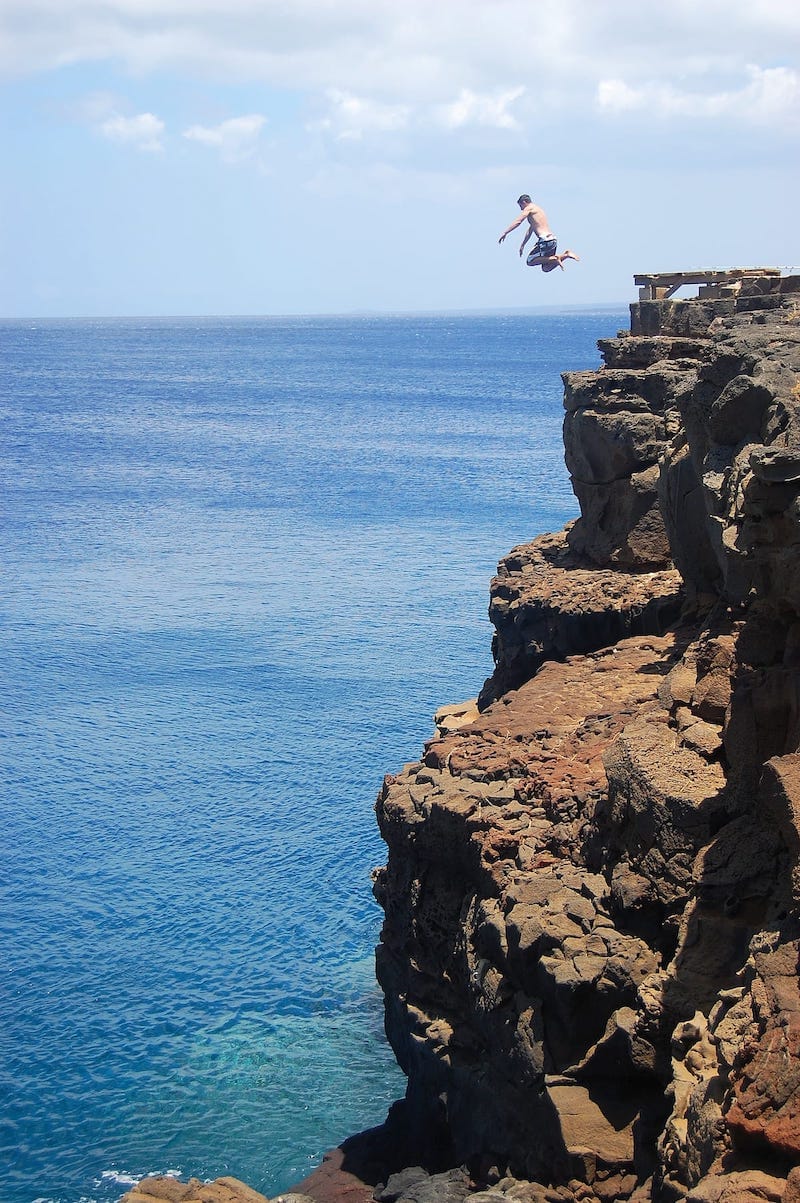 South Point is easy to find as it is close to a small parking lot where you can leave your car while you enjoy the best cliff diving on the Big Island!
Cliff Jumping in Maui
Black Rock
Black Rock is a famous place in Maui that is known for its strong currents and deep waters. It is also a great snorkeling spot on Maui.
Located at the Sheraton Hotel beachfront towards the northern end of Ka'anapali Beach in Lahaina, it remains a popular place for cliff jumping in Maui.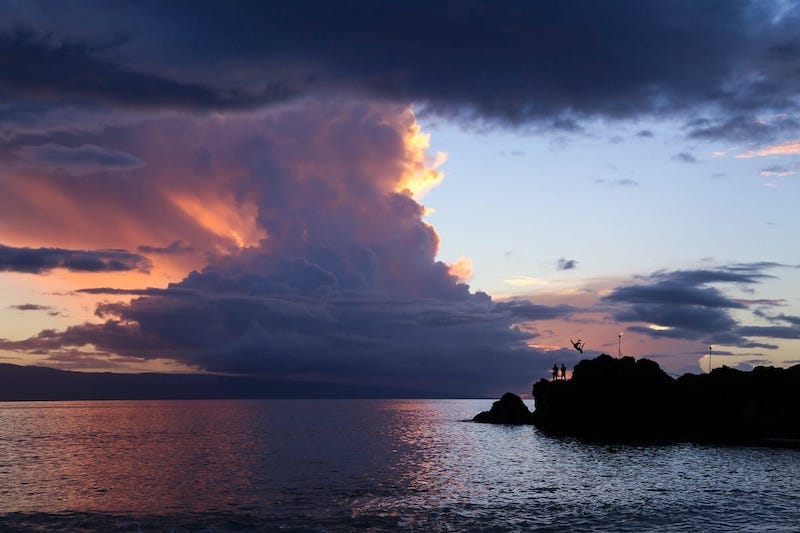 You can choose the most comfortable spot to dive off of because Black Rock has more than one jump-off spot.
The heights range from 12 to 18 feet. Black Rock is also the site of the nightly ceremony where a Hawaiian cliff diver honors their ancestors and dives into the deep waters.
Twin Falls
Twin Falls can be found along the Road to Hana. In order to reach the waterfall, you'll need to hike along with the 1.8-mile Twin Falls Trail, which tends to be very overcrowded.
It features a unique set of waterfalls of different heights, so no matter what your skill level is, you will be able to find cliffs of a comfortable height to jump off of.
These rocks make an excellent jump-off spot into the deep pool below the falls, and a river that is a popular place for swimming.
The Twin Falls cliff jump is about 10 to 40 feet high. Do keep in mind that it can be closed due to heavy rain, so check the conditions in Maui beforehand.
Cliff Jumping in Oahu
Spitting Caves
Located in Portlock, Spitting Caves is only fit for experienced jumpers. It has a high underwater current and is over 60 feet high.
It is located right next to China Walls and is an excellent location for whale watching.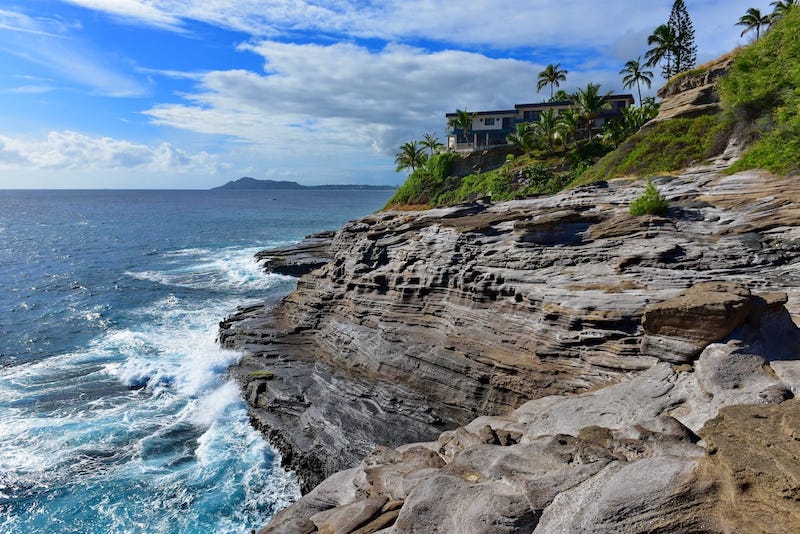 If you are not an experienced jumper, you can watch other thrill-seekers do mind-boggling jumps there.
Mauna Wili Falls
Mauna Wili Falls is a serene wonder of nature hidden right at the edge of Oahu. It can be accessed via a 2-mile hiking trail. This waterfall also features an epic cliff jump spot that is about 30 feet high.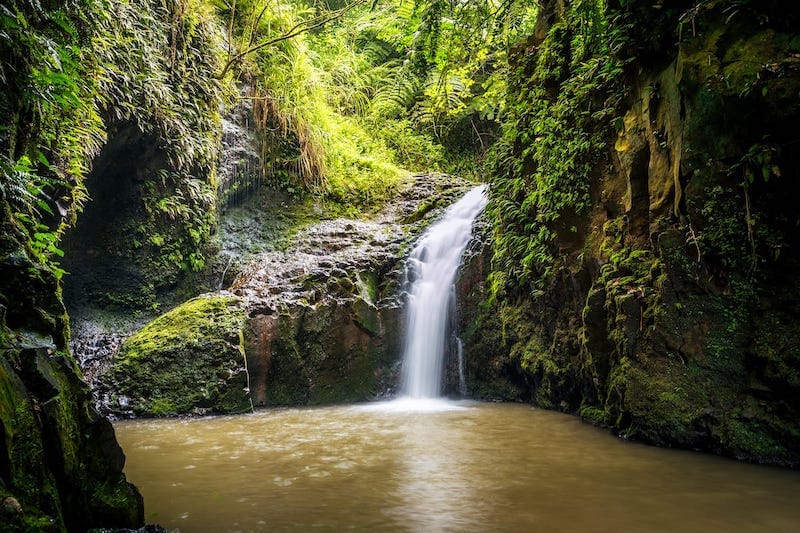 The waterfall itself is about 20 feet high. This jump is pretty high for beginners, so it's only advised for those with some experience. It is also advised that you check for debris and rock before taking the leap.
Waimano Falls
Waimano Falls is an incredible waterfall with a soft watering hole that is perfect for jumping. It can be accessed via a 3-mile trail. The jump is made from a rope swing and is 4 meters high.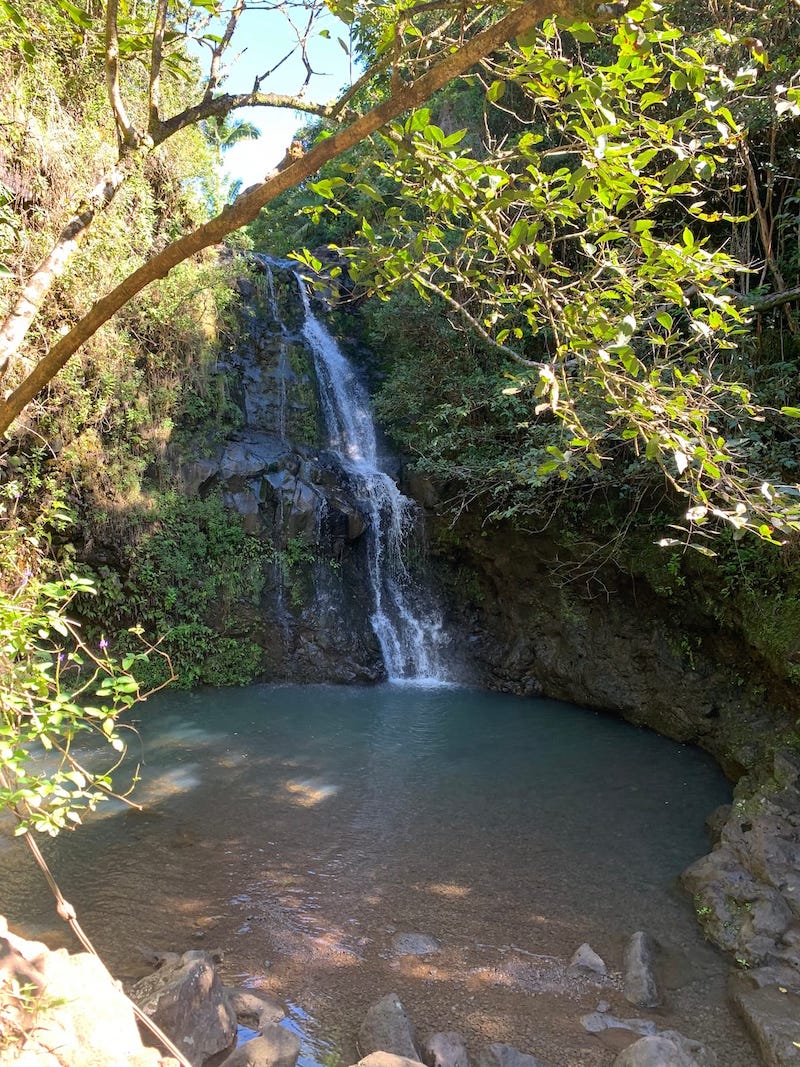 This is another easy jump for adventurers and tourists alike. It is also the perfect spot for a photo opportunity to show your friends and family your thrilling adventure.
The Mokes
Tourists and adventurers can find these exquisite twin islands off Lanikai Beach. The canoe/kayak trip from the beach to the islands takes around 30 minutes.
There are different levels to jump off of at Mokulua Nui (the island on the left).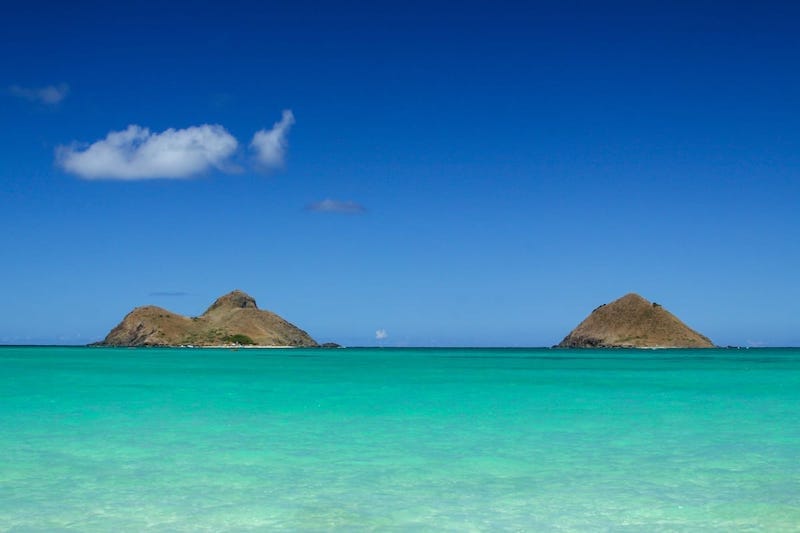 If you're looking for a more exhilarating jump, check out the uppermost part of the cliff. However, beginner jumpers would be better off trying the smaller 13-foot jump.
You can only visit the island to the left! The one on the right is prohibited.
West Side Cliff Jumping
Oahu's west side is pretty much unexplored. This area features crisp beaches and exhilarating hikes.
It also has a number of jump spots before reaching Yokohama Beach. The jumps here are perfect for beginners who are looking for a thrill that isn't too difficult.
Kapena Falls
The terrain that leads to Kapena Falls is quite dense and jungle-like. It is located near the Nuuanu Memorial and is filled with giant boulders and Banyan trees that make the hike quite challenging.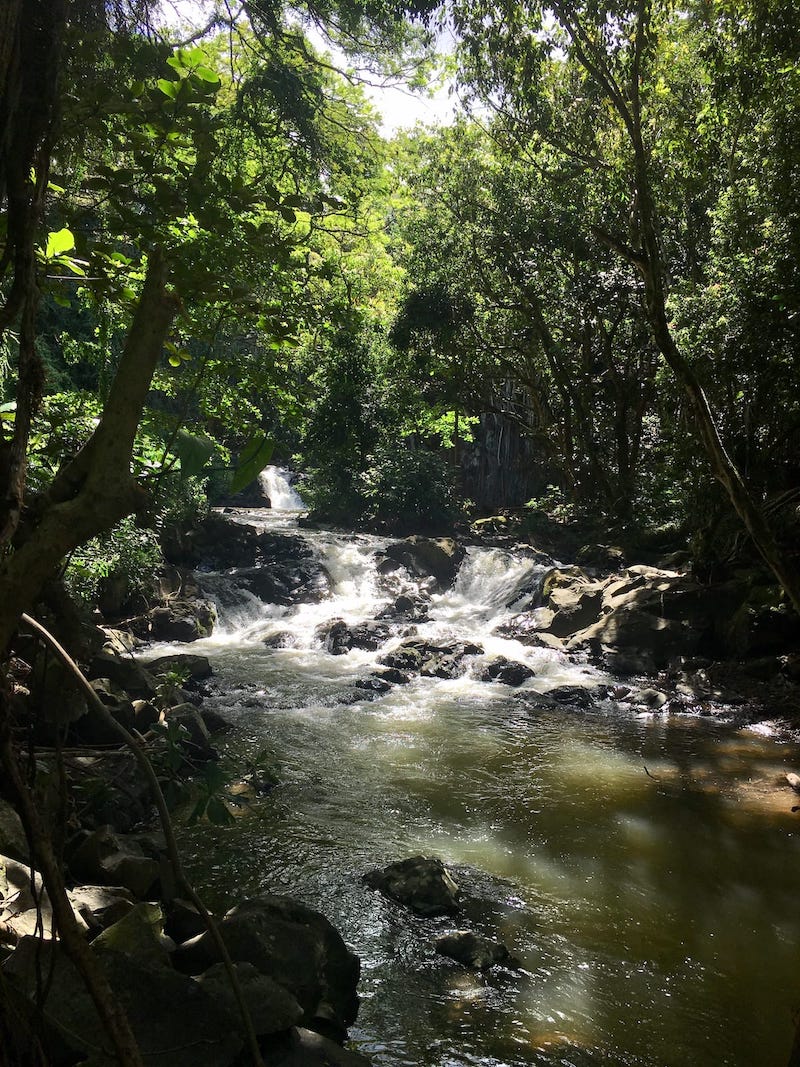 The jump off the Kapena Falls cliff is 40 feet high and constantly attracts adrenaline seekers. It is advised to check for rocks and debris on the water before making the jump as the waters are dark.
Leap of Faith
This cliff jumping location is the most thrilling in Hawaii and is better suited for expert cliff divers and swimmers. It is located at Portlock, southwest of the Hanauma Bay Nature Preserve, and has a very high danger rating.
This is mainly because of its 85 feet height and turbulent tides. As the name suggests, it takes a lot of courage to make this jump.
Waimea Bay Rock Jump
Waimea Bay Beach rock sticks out around 22 feet towards the sea, and the jump is about 25 feet high. The highest point of this rock is towards the middle. However, you can jump from any point.
This is a great place for beginner cliff jumpers to start out because the waters are calm, and the jump is not too high nor too low. The climb back up from the sea is pretty easy as the surface is smooth.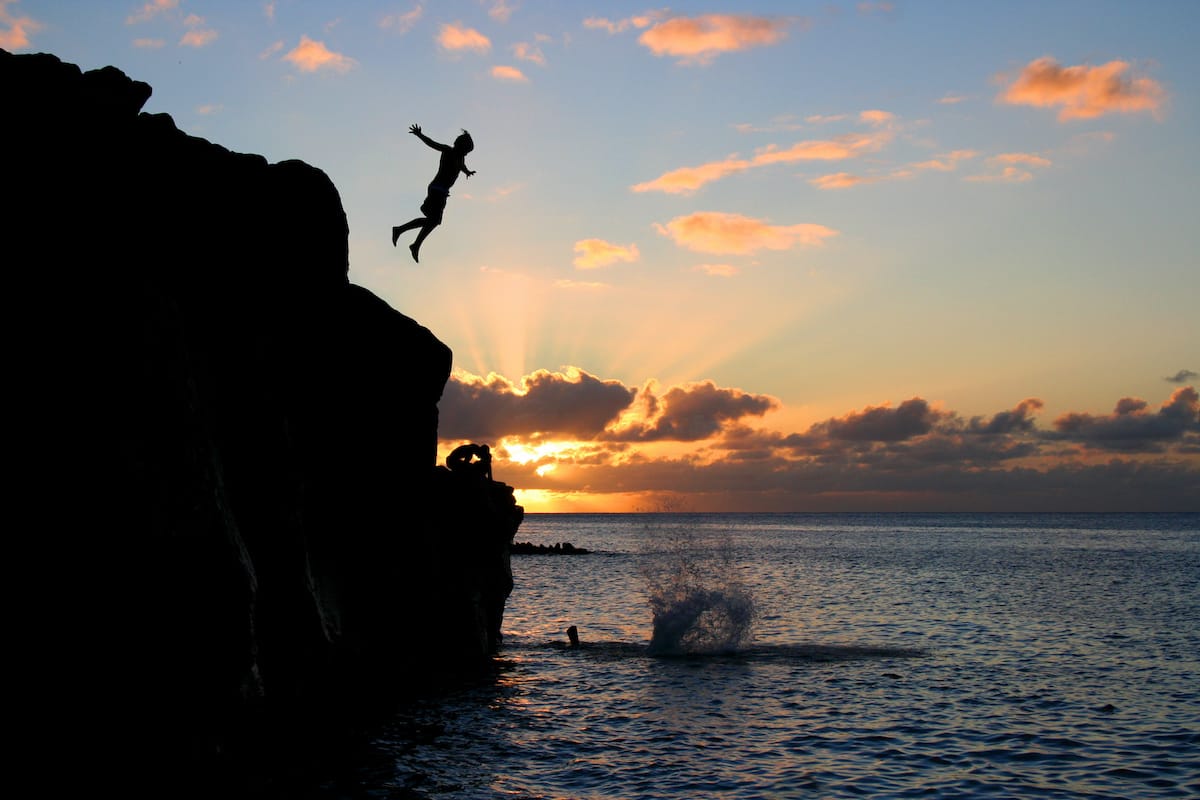 Note that the front side of the rock facing the bay has a deep, sandy bottom, while the backside facing the bay's edge has a rocky bottom.
Laie Point Cliff Jump
This cliff jump point is located towards Oahu's North Shore and was featured in the popular movie "Forgetting Sarah Marshall." The waves here are strong and get even more turbulent during the cooler months.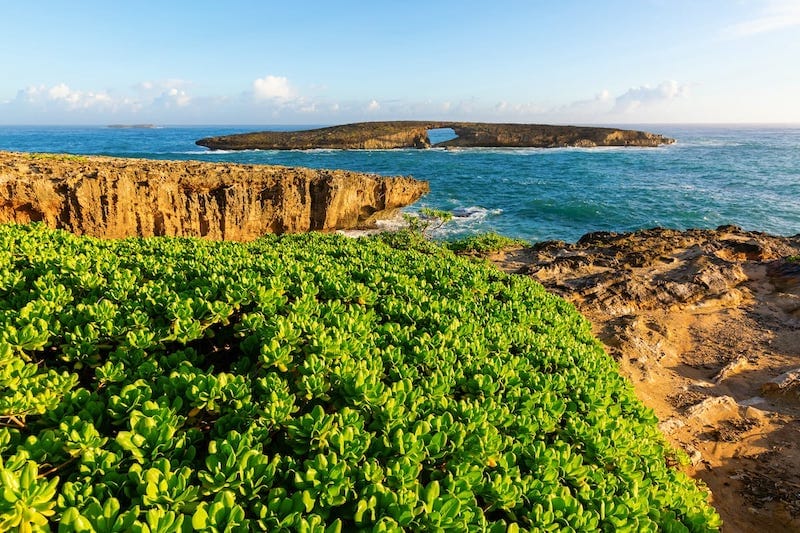 It is best to jump only during the summer months. The Laie Point cliff jump is about 30 to 40 feet high and is best for experienced jumpers.
China Walls Cliff Jump
China Walls is a unique wavy rock formation found at Portlock in Oahu. It attracts surfers and jumpers during the winter months (summer can be too dangerous!). This cliff jump is 15 to 20 feet high and is rated a medium-risk jump.
It is easier to do when the swell is flat, and this is also a popular spot to spend the day relaxing after jumping.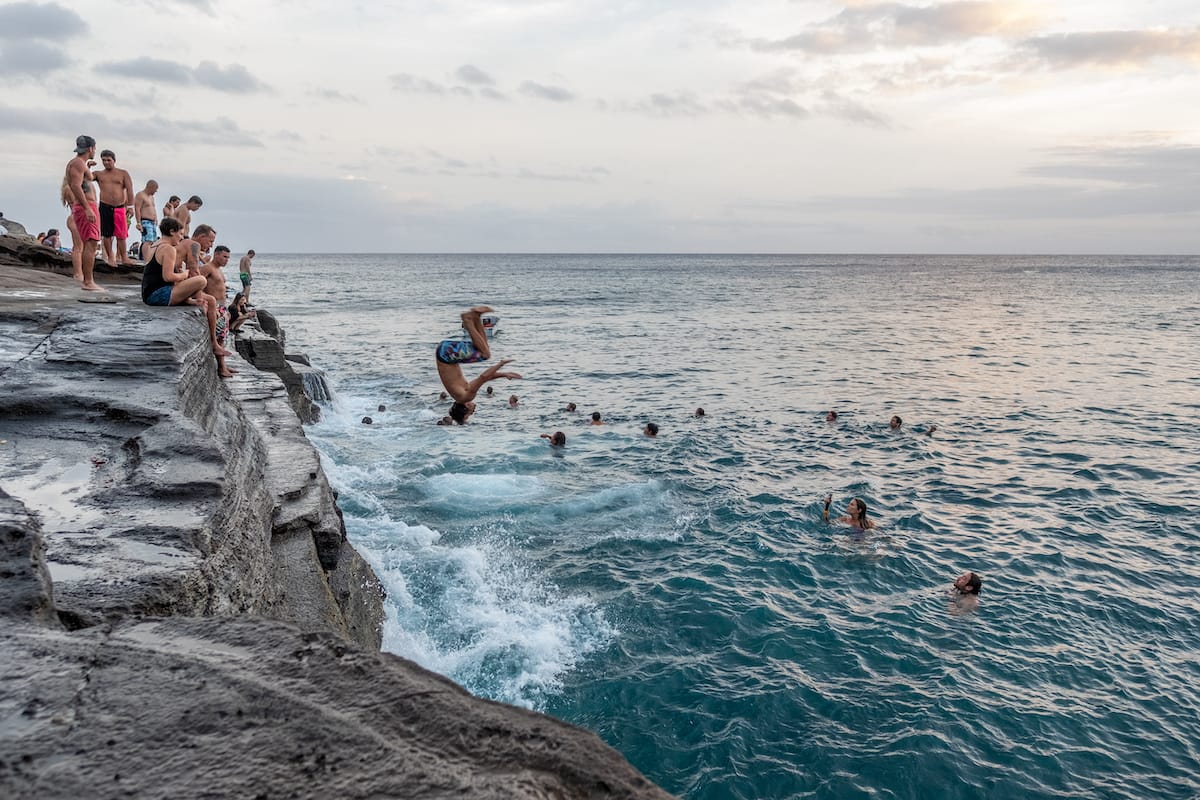 It is best to go with an experienced swimmer who understands the waves and currents if you plan to make the jump.
Alan Davis Plank Jump
This is an exciting plank jump that is found at Alan Davis on the east coast of Oahu. It is wedged into the rocks on the side of the beach.
It is not unusual to find locals and school kids jumping off the planks into the deep ocean waters below.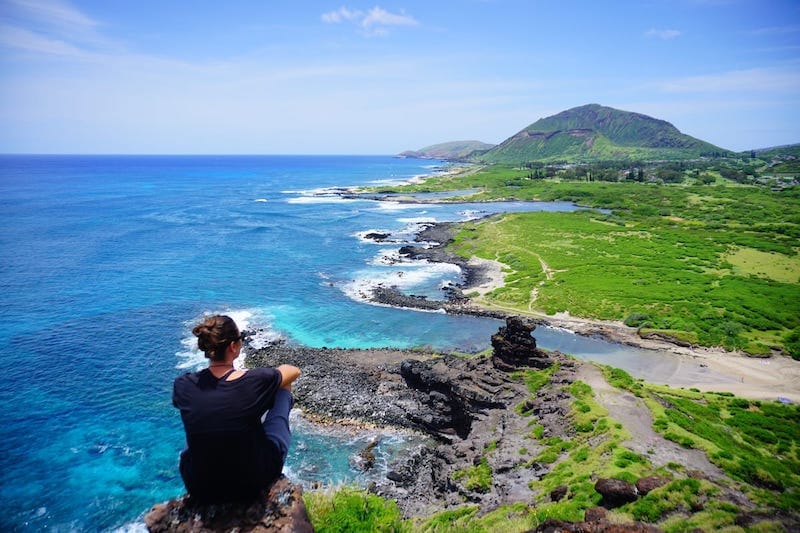 The planks wedged into the rocky wall serve as makeshift diving boards. It is one of the safest jumping sites in Hawaii.
Did we miss any significant or popular spots for cliff jumping in Hawaii?
Let us know your top Hawaii cliff jumping spots in the comments. Thanks!
More Hawaii Travel Guides
Pin this Hawaii Cliff Jumping Guide