One of the best activities to do in Hawaii is to go snorkeling! And Maui is an epic choice of places to do so. These are the places to find the best snorkeling in Maui.
Are you planning your Maui snorkeling trip last minute?
Below are some of the top snorkeling tours on Maui, including two to Turtle Town and Molokini Crater:
Top Snorkeling Tours in Maui:
Traveling to Maui independently? Be sure to book your rental car ahead of time to ensure availability!
Do you know of any Maui snorkeling spots that we missed? Let us know in the comments! Thanks!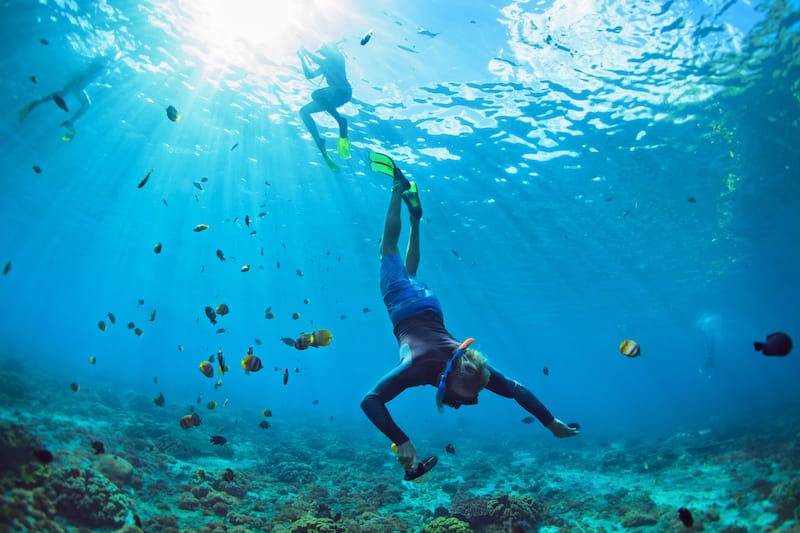 Animals You Can See Snorkeling in Maui
There are so many different creatures to see just beneath the water's surface. Colorful fish are abundant in Maui's clear waters.
Look for raccoon butterflyfish, with white and black bands around their eyes; pink and blue parrotfish; black triggerfish; and the multicolor humuhumunukunukuapua'a, Hawaii's state fish.
Fish aren't the only thing to see- take a close look at the beautiful coral reefs, alive with animals like anemones, sea stars, sea cucumbers, and the coral itself.
You also might see bigger animals like spinner dolphins, octopi, rays, eels, and of course, Hawaiian sea turtles!
Best Snorkeling Spots on Maui
La Perouse Bay
Go off the beaten path to explore La Perouse Bay, nestled at the end of Mākena Alanui Road. Locally known as Keoneʻōʻio Bay, it lies on the territory of Ahihi Kinau Natural Area Reserve.
The Maui bay has numerous small coves lying amid rock points that are usually covered with tidal pools. The jagged lava rock coastline of the Bay was created as the result of the Haleakala Volcano's eruption in 1790.
The bay itself is not perfect for snorkeling due to low visibility but nearby coves such as Kalaeloa, Mokuha, and Moanakala are popular snorkeling spots for seasoned snorkelers.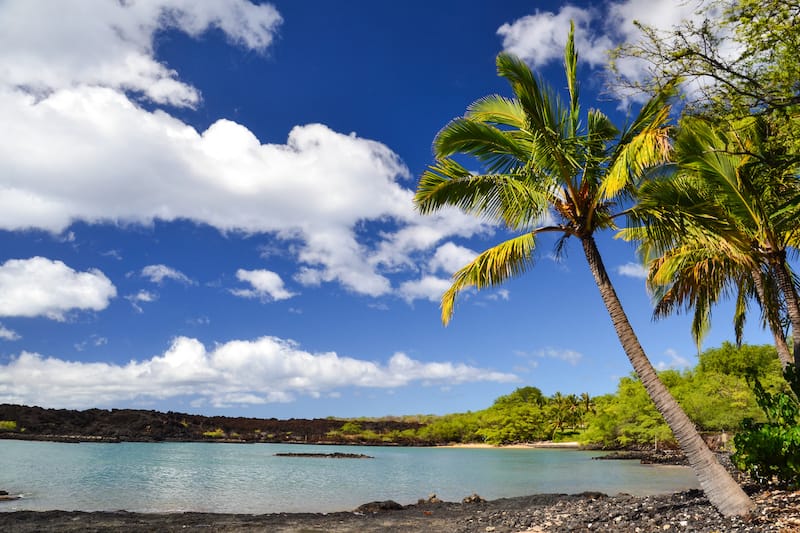 For those with less experience in snorkeling, La Perouse Bay and the nearby area offer hiking, swimming, and kayaking activities as well (but no fishing).
Amenities: Portable toilets, trash, and recycle bins. No places to rent snorkeling gear.
Charley Young Beach
If you want to get away from the hustle and bustle then Charley Young Beach, a local favorite and quiet haven, should be your top pick.
Located around the northern part of Kamaole I Beach Park, the beach features an ample parking area, shower, portable restroom, and the perfect conditions for swimming, snorkeling, stand-up paddle boarding, beach walks, tanning, and sunset watching.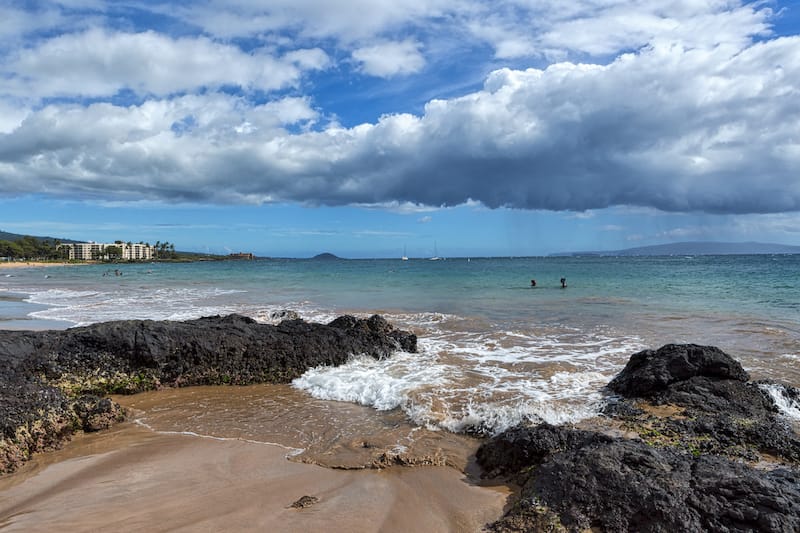 You will also see kids of all ages showing off their boogie-boarding abilities on the shore break with south swells during summer days.
Make sure to go swimming or snorkeling in the morning or check for an update on the ocean conditions before entering the water in the afternoon. There are no places to rent snorkeling gear there.
Keawakapu Beach
Nestled between Kihei and Wailea, Keawakapu Beach is a white sand beach backed by resorts and luxurious homes.
Advanced snorkelers can try exploring the life beneath the waves around rock and reef outcroppings in the northern part, while the southern part of the beach is the perfect spot that's much more ideal for beginner snorkelers.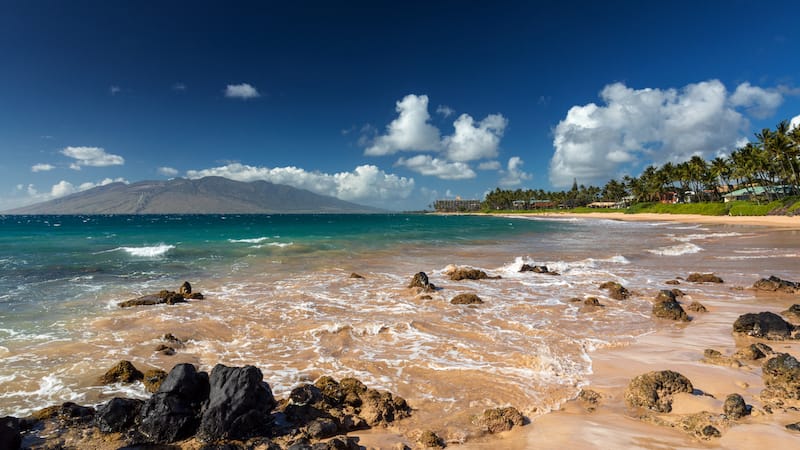 In summer, you can try standup paddleboarding or kayaking in calm waters, while in winter, high surf and strong currents take over, so it's best to stay out of the water.
Since the Mana Kai hotel is fronting Keawakapu Beach, you will find free parking, restaurants, bathrooms, showers, and even rent your water sports gear at the hotel.
Makena Beach (Big Beach)
Makena Beach, or Big Beach, is one of Maui's signature undeveloped shorelines, a perfect option for those seeking a secluded beach escape.
The beach offers a parking lot, lifeguard, picnic tables, restrooms, and food concessions. It lies between two black-lava outcroppings, thus providing favorable conditions for swimming, but you'll still need to keep an eye out for rough waves on windy days.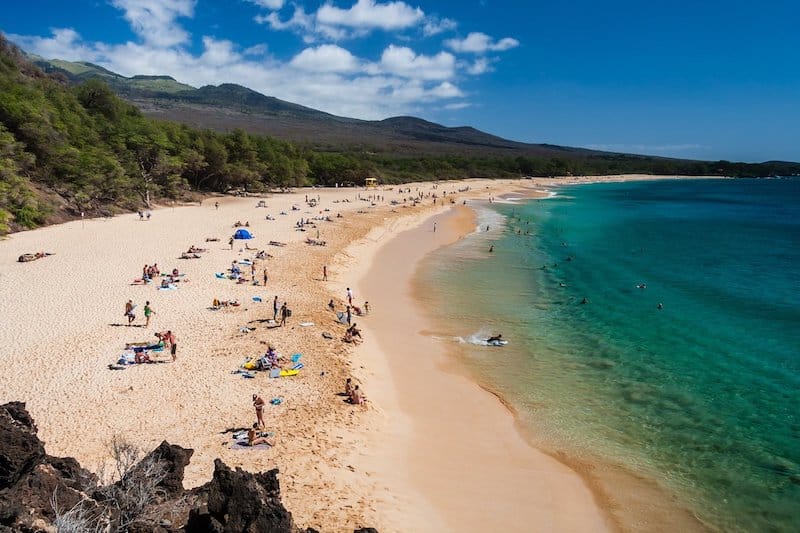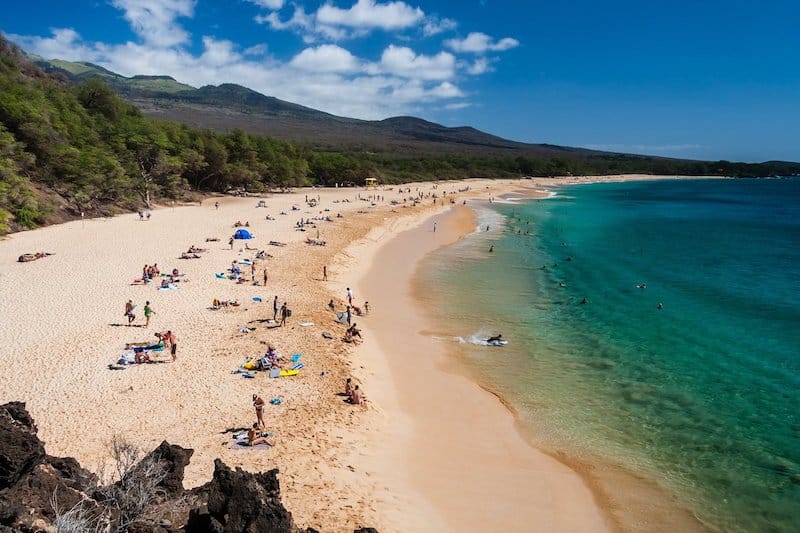 Head to the north shore to try snorkeling and body surfing or just lie on a perfect white sandy beach and sunbathe. When the surf is up, you can enjoy watching many boogie boarders practicing their skills. There is nowhere to rent snorkeling gear.
Makena Beach (Five Caves)
If you are an advanced diver and are ready to swim long distances and admire the vibrant marine life, then Five Caves (or Five Graves) is a must-visit destination for you.
It received its name from its 5 underwater caves, which are too deep for snorkelers to access and thus are only reachable for advanced scuba divers.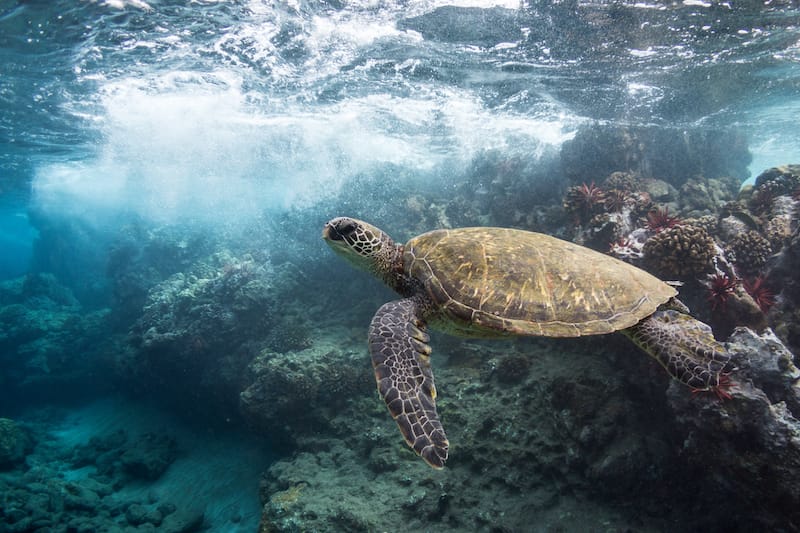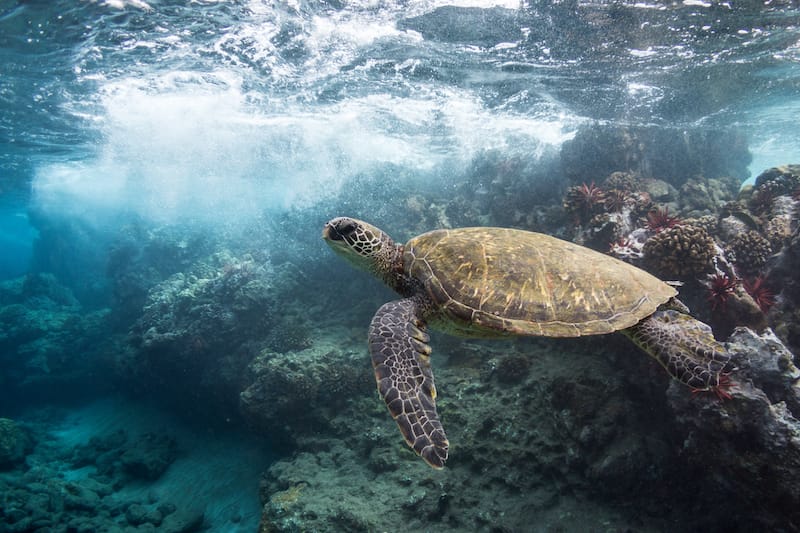 Diving or kayaking tours launch from Makena Landing Park, where you can also find various equipment rentals. However, the only way in is along the rocky beach with no amenities or parking.
Ulua and Mokapu Beaches
The two white-sand beaches of Ulua and Mokapu are considered to be among Maui's greatest places for boogie boarding, snorkeling, and diving at every skill level.
There is a unique reef system full of vibrant marine life, located between those two beaches, making it a spectacular spot to discover Maui's underwater paradise.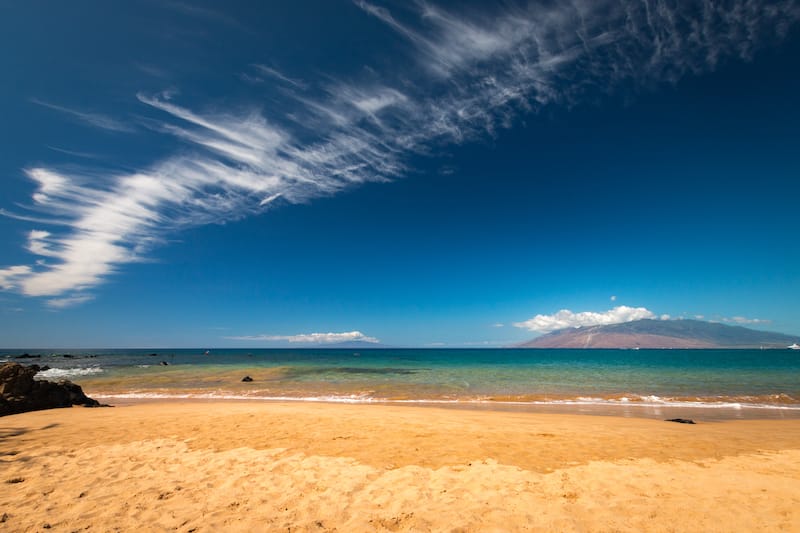 If you forgot to bring your snorkeling gear, you can rent one at Snorkel Bob's Wailea. To stay protected from harsh weather, it's best to visit in the morning for a relaxing dip in calm waters.
The beaches share a free parking lot (from there, turn left for Ulua and right for Mokapu) and offer bathrooms, showers, wooden dive racks for donning dive gear, and the perfect lawn… but there is usually no lifeguard on duty.
Polo Beach
Polo Beach features two sandy crescents fronting Polo Beach Club from the south and the Fairmont Kea Lani Resort from the north.
The southern end near Polo Beach Club and the northern edge around the rocky point are both great spots for snorkeling, and Boss Frog's is there to provide you with snorkeling gear.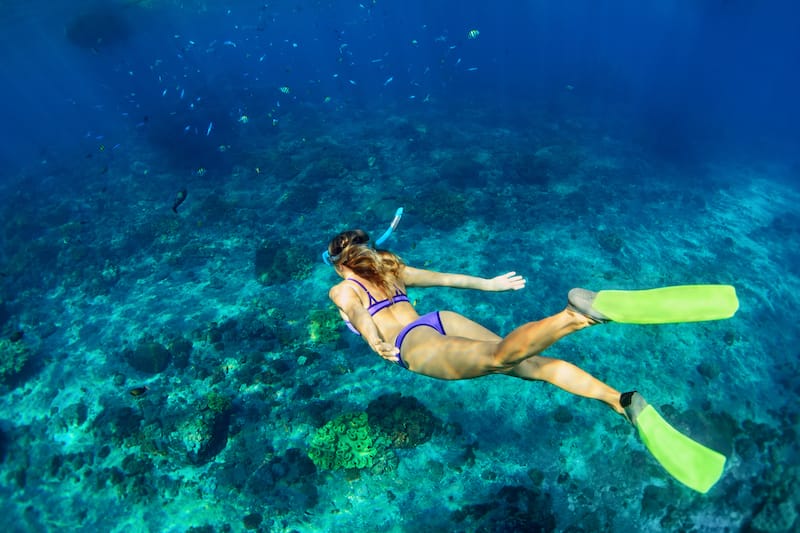 Try swimming and stand-up paddle boarding in calm waters in the morning or go boogie boarding… which is an excellent choice during south swells when the waves pick up a lot.
Polo Beach provides all the amenities you might need for a day at the beach including outdoor showers, a foot-washing station, restrooms, a grassy picnic and BBQ area, and a take-out food option directly from the hotel behind the beach.
Kamaole Beach I, II and III
Kamaole Beach Park consists of three perfectly golden sand beaches.
The first Maui beach is great for snorkeling and swimming as well as offers picnic and BBQ areas, showers, restrooms, a lifeguard station, and even a volleyball net.
The second is comparably smaller, but snorkeling there is still pretty good. You will find a shower and restroom, on-street parking, two water fountains, and ADA-accessible ramps from the beach park to the beach.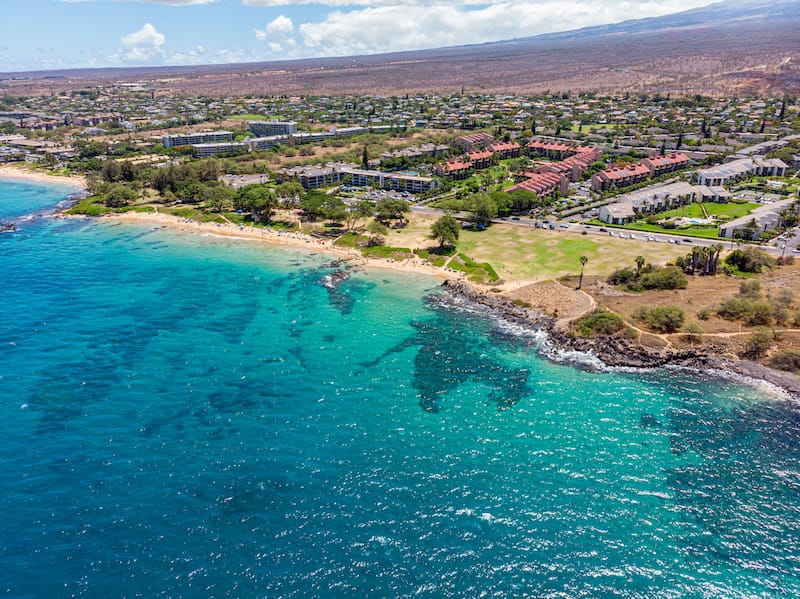 The third beach offers the perfect swell for body surfing and an ample parking area, playground, and bathroom.
If you are heading to Kamaole Beach merely for snorkeling, then get your gear from Snorkel Bob's and make sure to visit the first and second beaches for the best snorkeling experience.
Wailea Beach
Fronting Four Seasons Resort Maui and Grand Wailea, Wailea Beach is famous for its top snorkeling spots in Maui.
Between those two hotel giants, you will find a picnic and BBQ area along with a public parking lot, restrooms, and a shower.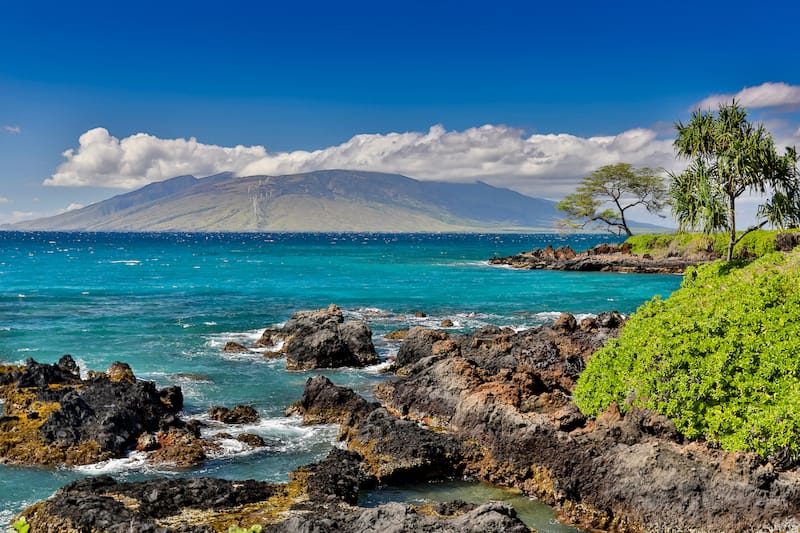 The best time to go snorkeling here is during winter mornings since the summer months can be pretty windy.
The right end of the beach offers the most transparent waters for snorkeling around the rocky outcroppings, while the left end has poor visibility due to its overcrowdedness. Again, you can rent your snorkeling gear at nearby Boss Frog's.
Po'olenalena Beach
Po'olenalena Beach is another must-visit spot for Maui snorkeling enthusiasts. The beach has three snorkeling areas that are filled with healthy coral reefs and abundant sea life.
Snorkeling is particularly great around the rocky outcroppings at the beach's southern end. Despite its small size, the rocky middle point is another excellent spot for intermediate snorkelers and a place to admire colorful coral reefs.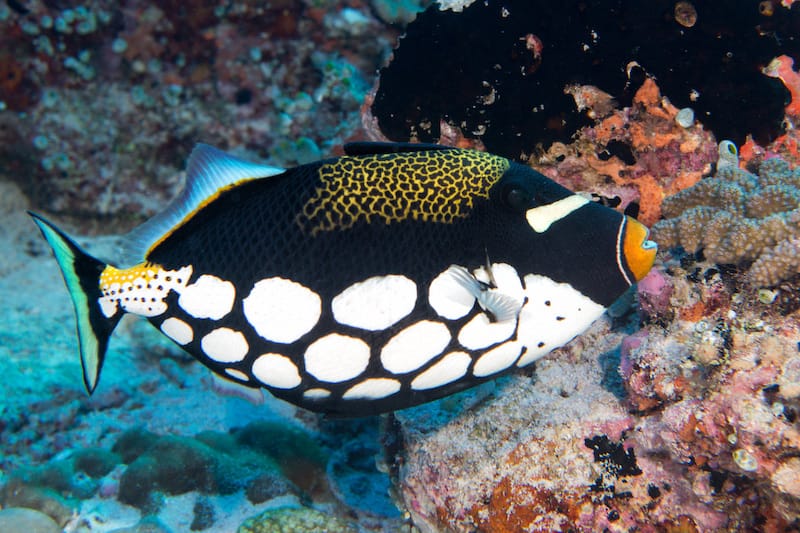 However, you should be aware that weather conditions changes can significantly affect this part and create poor visibility. The beach has a shower near the southern entrance and portable restrooms at the north parking lot. There is nowhere to rent snorkeling gear there.
Maluaka Beach
Nestled just south of Wailea, fronting Makena Beach and the Golf Resort, is the stunning Maluaka Beach known for its calm and undisturbed blue waters that are simply perfect for snorkeling, swimming, boating, and fishing.
It is also known as Turtle Town because of its large Maui green sea turtles population. The left side of the beach is the absolute best spot for beginner snorkelers to explore rich marine life, while advanced snorkelers can swim farther out for much better snorkeling opportunities.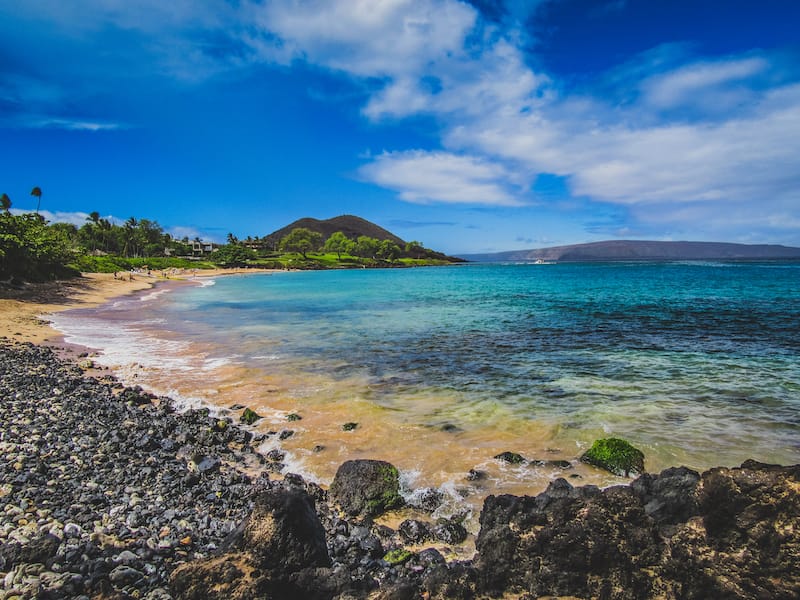 When it comes to facilities, Maluaka Beach offers free public parking, outdoor showers, restrooms, a picnic area with barbeque grills, tables, and a nice green lawn but note that you'll find no lifeguard on duty. There is nowhere to rent snorkeling gear here.
Molokini Crater
So, technically not part of Maui mainland, Molokini Crater is a very popular place to take a day trip for some snorkeling near Maui. The islet is situated in the Alalakeiki Channel between the islands of Maui and Kahoʻolawe and was formed during the Cenozoic Era.
The crescent-shaped islet is partially submerged and remains uninhabited, but is a fantastic place for scuba diving, snorkeling, and more.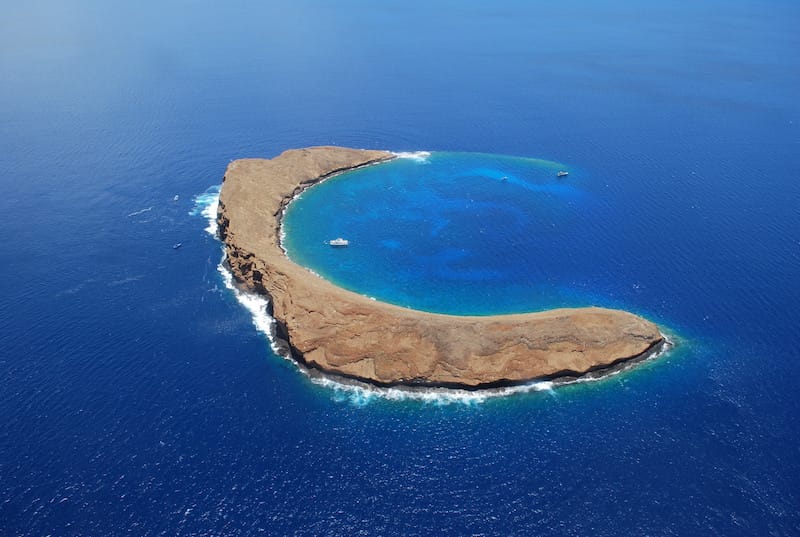 Because of its shape, it offers protection to snorkelers and divers from high waves. There are over 250 species of fish around these parts and the best time of the day to go snorkeling at Molokini is in the morning.
Some of the species of fish and marine life you can find here are 38 different hard corals, the black triggerfish, parrotfish, Moorish idol, and more. You can also see whitetip reef sharks and moray eels on occasion.
The best (and really the only…) way to see Molokini Crater is by tour. You can book a day trip there for an awesome snorkel excursion!
>> Click here to book a Molokini snorkeling tour
Ahihi-Kinau Natural Area Reserve
The Ahihi Kinau Natural Area Reserve is an aquatic life conservation district located on Maui's southwest shore. The coast consists of lava rock outcroppings, sea beds, and crystal-clear waters, which make it one of Maui's finest snorkeling spots.
The area is rich with vibrant marine life and unique coral formations but be aware that no fishing is allowed.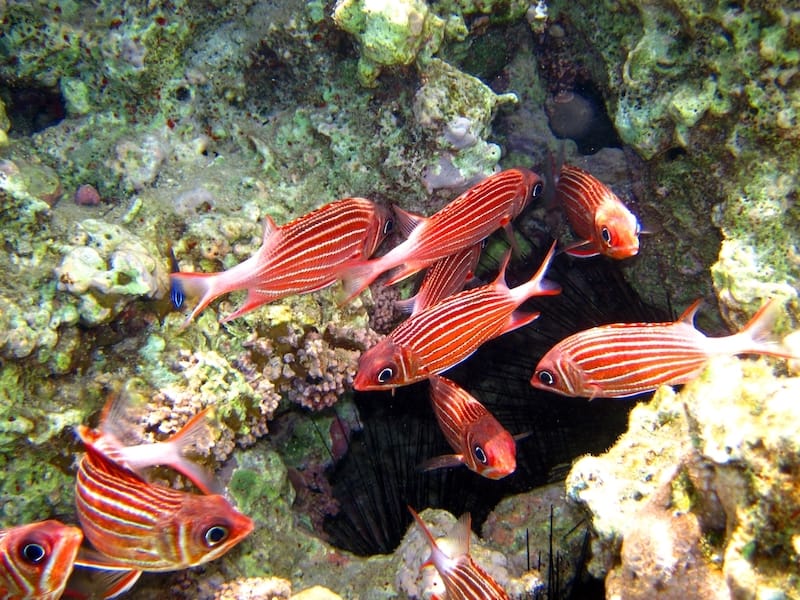 Most marine life makes their home in the shallows, providing the perfect opportunity for even beginner snorkelers to witness mysterious underwater life.
The reserve offers a small parking lot area (which fills up quite early in the morning) and portable restrooms, but there are no showers or lifeguards. There is nowhere to rent snorkeling gear here.
Wahikuli Wayside Park
Wahikuli Wayside Park is one of Maui's most underrated beaches that has some great snorkeling spots. It is located right between Lahaina and Ka'anapali and offers a secluded escape, mainly during weekdays.
Go snorkeling right off the break wall between this beach park and Hanakao'o Beach Park cause you definitely won't regret the stunning scenery of healthy corals, colorful fish, and plenty of turtles.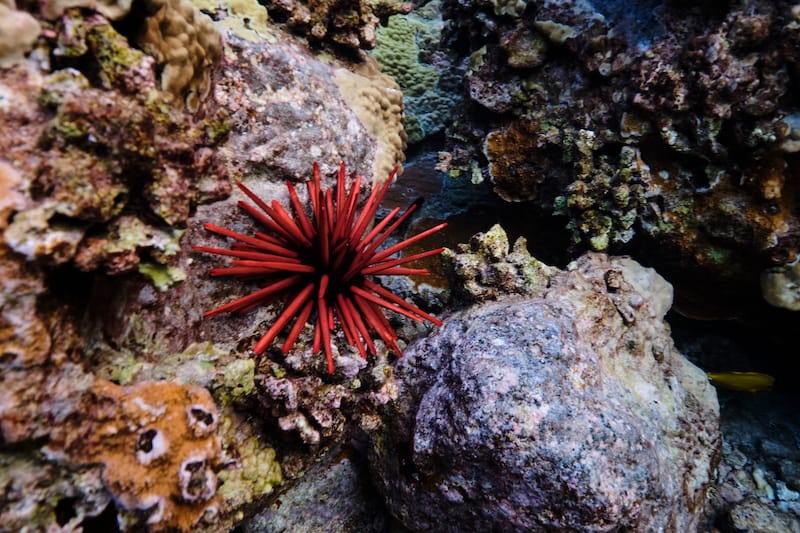 A little bit of a swell also allows boogie-boarding fans to practice their skill. Boss Frog's has you covered for all of your water sports gear needs.
The beach park provides restrooms, showers, a picnic shelter, a BBQ area, sheltered grassy areas, and sometimes even roadside food vendors.
DT Fleming Beach
DT Fleming Beach is a family-friendly beach park that is popular for its excellent swimming, boogie boarding, and snorkeling sites.
The snorkeling here is best during morning hours when the crystal-clear waters are calm as the shore break can be quite dangerous. The beach also provides good waves for surfers.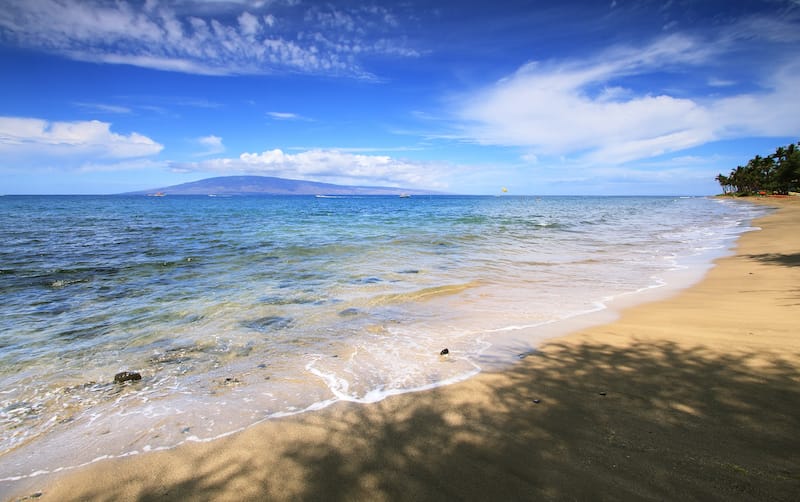 DT Fleming Beach Park is great for family picnicking as it features a green area shaded by a grove of Ironwood trees, picnic tables, BBQ grills, restrooms, outdoor showers, parking, and lifeguards on duty. There is nowhere to rent gear here.
Napili Bay
If you are a beginner snorkeler but still want to fully experience the real beauty of Maui's underwater paradise, then Napili Beach is a must-visit beach for you.
The right side of the bay is well protected from high swells and features nice tidal pools around the southern section.
This creates all the necessary conditions for beginners as well as seasoned snorkelers to enjoy the activity above rocky coastal benches and admire abundant coral and tropical fish.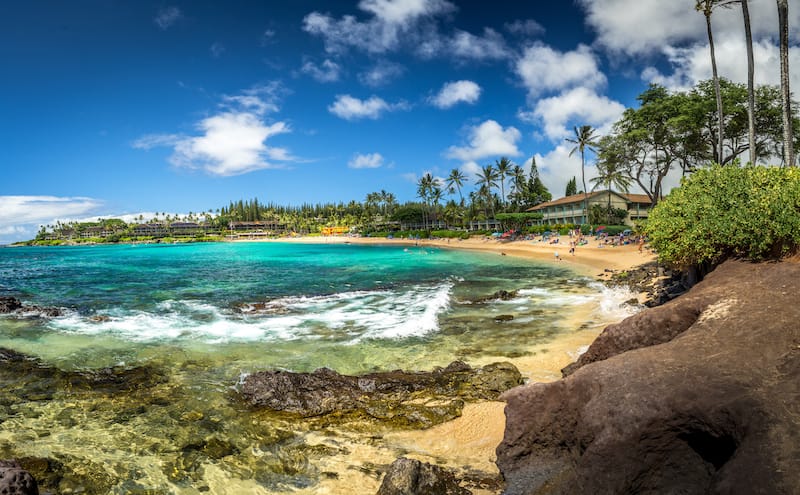 In comparison, the left side of the beach awaits adventuresome swimmers to discover the rich marine life in rocky alcoves and reefs.
Please note that this part is quite choppy and poor visibility can prevent you from fully appreciating the underwater world.
Nearby, you can have a nice dinner with a view at Sea House Restaurant. You can also get stellar views at Gazebo Restaurant, a Napili favorite!
There are no public restrooms (they are reserved for nearby condos and restaurant patrons), no lifeguards, and no places to rent snorkeling gear. Street parking is available.
Kaanapali Beach – Black Rock
Black Rock is a gorgeous rocky peninsula and a must-experience cliff jumping and snorkeling spot on the northern edge of the famous Kaanapali Beach.
The rest of the beach is perfect for swimming and sunbathing. The water deepens gradually, allowing beginner snorkelers to enjoy the rich marine life.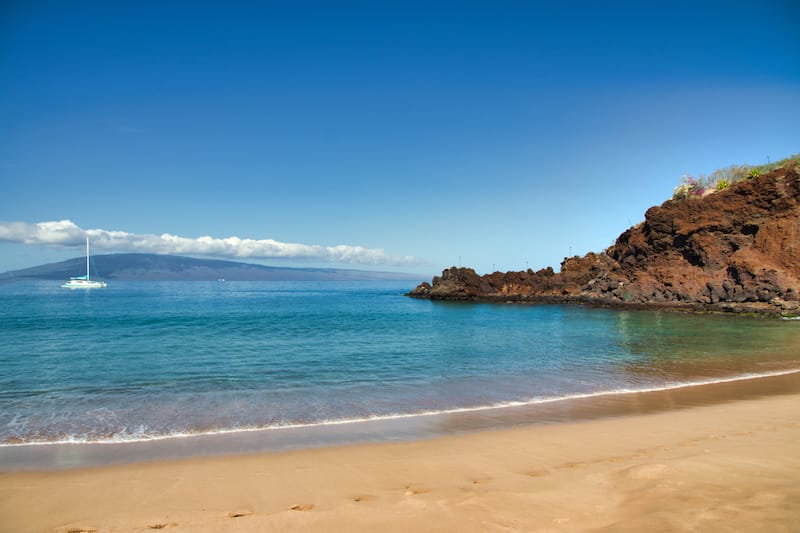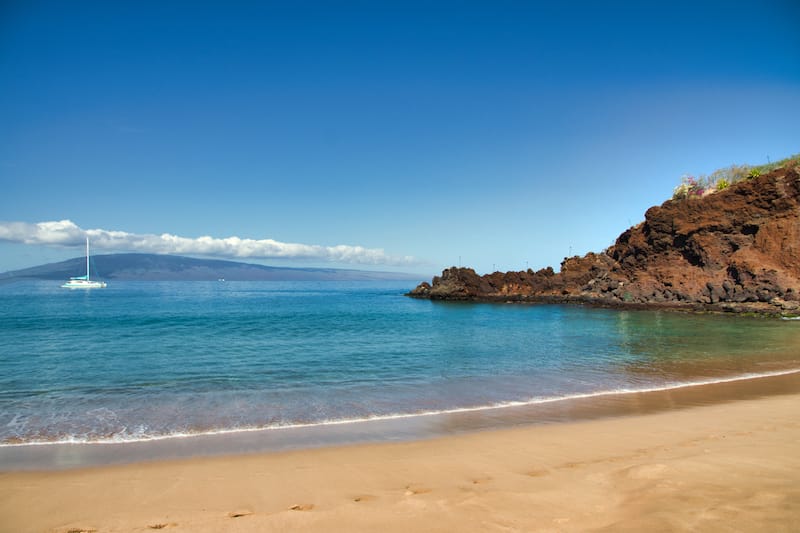 Please avoid snorkeling too close to the point and instead follow the underwater lava rock ledge to get to a small cove where you can observe the abundant marine life.
The beach offers a public parking area and showers but has no restrooms (use nearby resorts' facilities) or lifeguards on duty. Stop by Boss Frog's to grab your snorkeling gear before hitting the water!
>> Click here to book your Kaanapali Beach snorkeling tour
Kahekili – Airport Beach
Stunning Airport Beach is one of Maui's most convenient beaches nestled in Kahekili Beach Park. The Beach Park is great for snorkeling, paddle boarding, scuba diving, swimming, picking, etc.
Reefs, home to healthy corals, vibrant fish, and turtles, run along the shore, making it easily accessible for all skill levels to explore underwater life.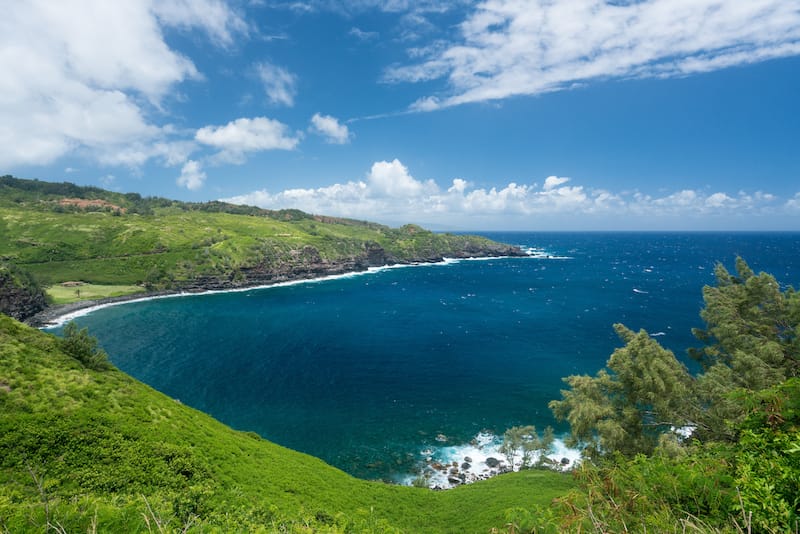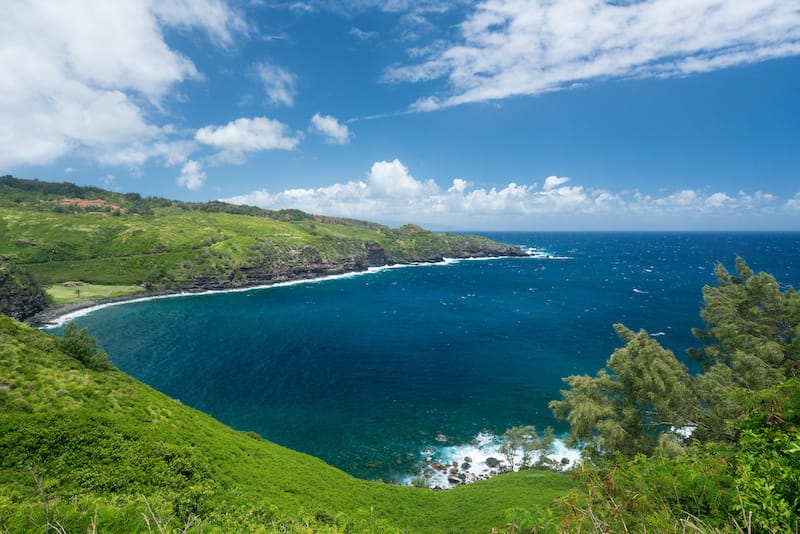 Rent or purchase your snorkeling gear at the snorkel store and get ready to head underwater to check out the sea turtles. Just do note that visibility is not excellent near the shore but gets better when you swim farther out.
Make sure to go snorkeling early in the morning since the wind often picks up in the afternoon. The park offers top-notch facilities, such as a parking lot, a large grassy area, a covered gazebo, showers, restrooms, picnic tables, and a BBQ area.
Slaughterhouse (Mokuleia Bay)
Slaughterhouse Beach, also known as Mokuleia Bay, is a protected marine preserve and provides you with the needed secluded retreat amid a picturesque cliff-framed beach.
Eighty-seven stairs will lead you to this mysterious Maui beach enhanced by towering walls of lava rocks, boulders, and wild greenery.
The northern part of the beach is great for snorkeling and swimming (you can even snorkel from this beach to neighboring Honolua Bay) when the ocean is tame.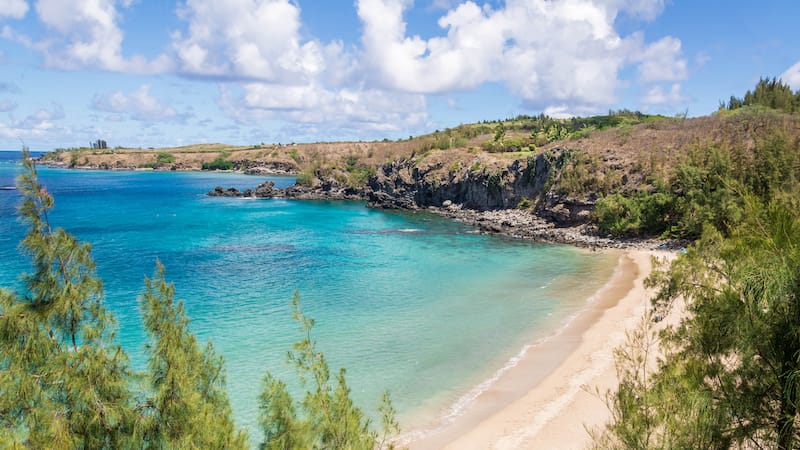 Beginner snorkelers should only go out during the morning hours when everything is calm since the area is filled with coves and cliffs, with waves that can become quite powerful, making these waters suitable only for experienced swimmers.
Try not to visit Mokuleia Bay during the winter months since high swells usually dominate during that time and things may take a tragic turn while surfing, swimming, or snorkeling there.
There are no amenities on-site, just a trash receptacle in the street parking lot. There is no place to rent snorkel gear there.
Kapalua Bay
Kapalua Bay offers one of the most serene beach escapes you will experience in Maui! This C-shaped cove is protected on both sides by two reefs, making it ideal for all skill levels to snorkel and swim there even when the wind is up in the afternoon.
Marine life is abundant on both sides of the bay, but the southern part has poor visibility.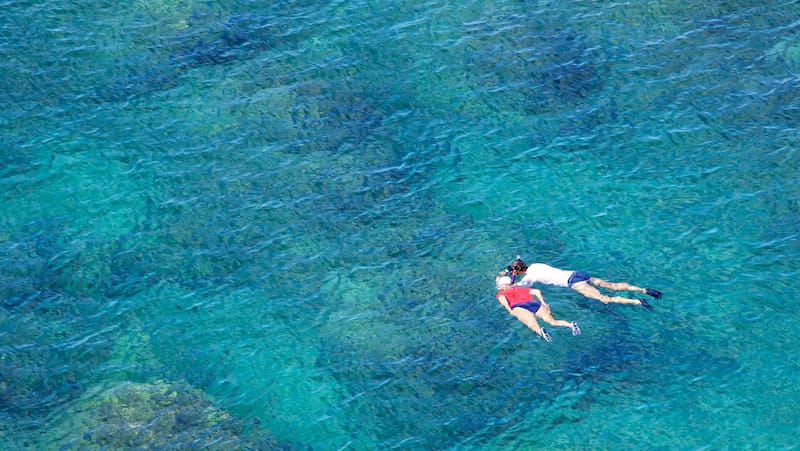 The bay's northern section has some of the best snorkeling in Maui, so feel free to go swimming along the rocky edge and witness the healthiest of corals and abundant marine life in the clearest of waters.
Boss Frog's will provide you with all of the snorkeling equipment you need for a one-of-a-kind experience. When it comes to facilities, Kapalua Bay has a public fountain, public restrooms, showers, and a small parking lot.
Canoe Beach – Hanakao'o
Get away from the hustle and bustle at Canoe Beach, a secluded paradise nestled between Lahaina Town and the resorts of Ka'anapali.
The Beach is famous for paddleboarding, scuba diving, snorkeling, swimming activities, outrigger canoe races on Saturdays, and the fact that it features a golden sandy beach connected with a barely noticeable stream to Ka'anapali Beach.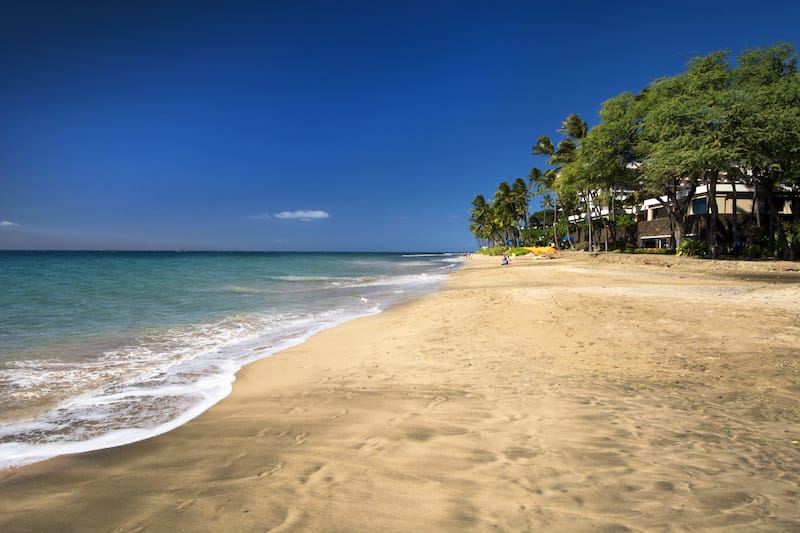 The best snorkeling spots on the beach are either at the area fronting Hyatt Resort or the shallow section off the rocks on the southern edge.
Hanakao'o Beach Park also offers plenty of amenities, from ample parking area, showers, restrooms, to lifeguards and a shaded picnic area with BBQs, trash, and recycle bins. There is nowhere to rent snorkeling gear here.
Honolua Bay
As part of the Marine Life Conservation District, Honolua Bay is a huge bay that still plays a significant role in Hawaii's cultural, historical, and environmental heritage.
Surrounding towering rocky cliffs shelter the bay from high winds by offering serene waters for swimming, snorkeling, and surfing.
Witnessing Honolua Bay's diverse marine life is another otherworldly experience that one should discover while snorkeling in these calm waters.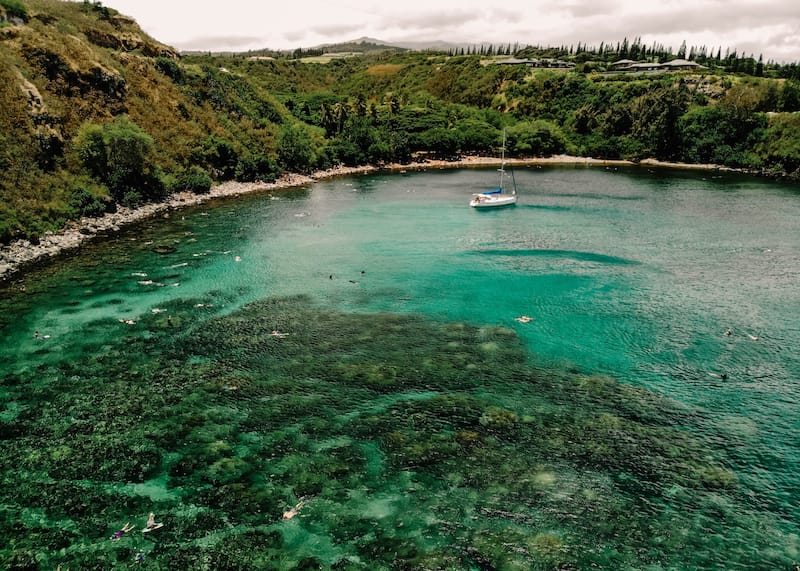 Just keep in mind the fact that fishing here is prohibited. Before heading to snorkeling, walk on the northern part along the rocks (watch your step, since rocks can be slippery), where you can find abundant healthy corals and vibrant fish, and swim a little farther out for underwater exploration with better visibility.
You will find no lifeguard, bathrooms, or showers. There is also nowhere to rent snorkeling gear at Honolua Bay.
Baby Beach
If you're planning to visit Lahaina with the kids, then make sure not to miss kid-friendly Baby Beach. This is a soft, sandy narrow beach that features fewer waves as it is protected by an exposed stretch of reefs, so you can let the kids play in the shallows without fear.
Wading with the kids in shallow ocean depths is a great way to explore coral reefs in calm waters. The northern part of the beach has quite a few coral heads, so snorkeling here is your only option to get a closer look.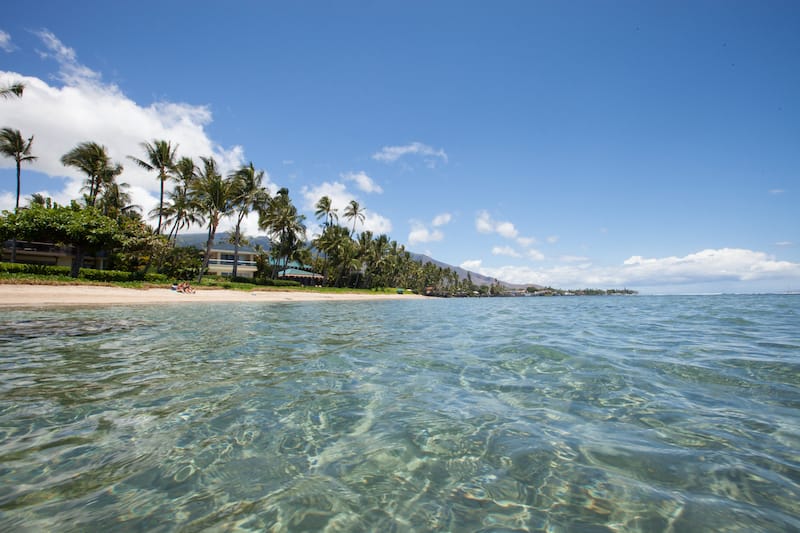 You can get your Maui Beach Bundle in the Snorkel Store before hitting the water. There are no amenities here (parking lot, lifeguard, showers/restrooms).
Maui Snorkeling Tips
To have the best experience snorkeling in Maui, it is important to keep these tips in mind before you head out to the water. First, use the buddy system.
Always snorkel with someone so you can keep an eye on each other and have assistance if necessary.
Next, be realistic about your swimming abilities. If you're not a particularly strong swimmer, using a flotation device will prevent fatigue and give you an enjoyable experience of discovering underwater life.
Next, be comfortable with your gear. Make sure your mask fits correctly and isn't too tight or too loose. Use a defogging spray to make sure you'll be able to see what you're going to see!
Last but not least, respect the environment! Please refrain from touching or chasing animals and delicate coral. Use eco-friendly sunscreen, and dispose of your trash (and any other you find!) in a proper place.
These tips will allow for a safe, fun, and enjoyable experience exploring Maui's underwater beauty!
There are so many fantastic places to find the best snorkeling in Maui. Did we miss any of your favorite places? Please let us know in the comments section!
More Maui Travel Guides
Pin this Maui Snorkeling Guide