Maui is no stranger to tourism and the island is jam-packed full of exciting things to do! This is a guide to the best things to do in Kihei, one of the main places to base yourself when exploring the island.
Are you planning your trip to Kihei last minute?
If you're traveling to Kihei last minute, you want to ensure you have lodging/tours ahead of time! Below are some of our top picks in town!
🌴 Best Tours and Activities in Kihei:
🛌 Best Hotels in Kihei/Wailea:
🚗 Looking for the best way to get around Maui? Click here to check rental car rates for Hawaii!
Kihei is a small city, boasting a mere 20,000 residents. It is known for being on the south side of the island of Maui and it doesn't receive a lot of rainfall annually due to its arid climate.
There are many interesting attractions in Kihei and several places nearby to keep you entertained when visiting the island.
This guide details what to do in Kihei and some tips to help you plan your trip! Did we miss any of the best things to do in Kihei? Let us know in the comments!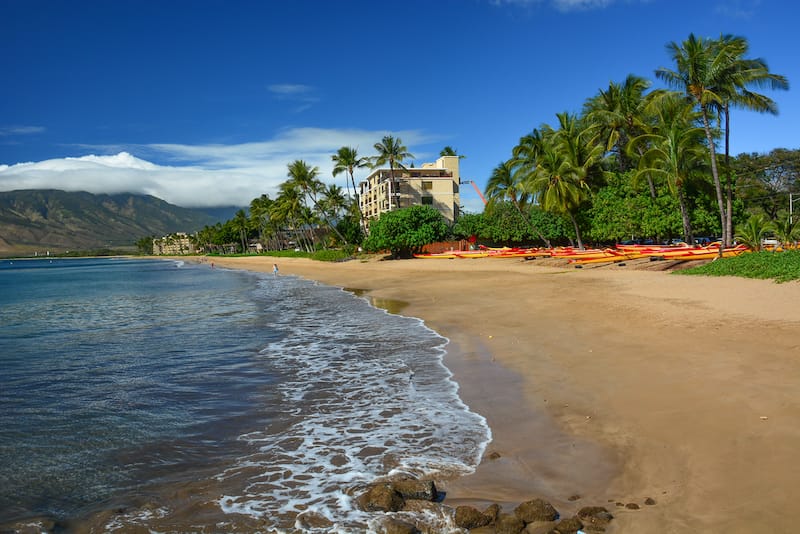 Best Kihei Tours & Activities (to Maximize Your Time!)
If you're looking for something more organized when in Kihei and the South Maui area, here are some awesome Kihei tours you should check out.
These tours will help you maximize your time, which is especially important if you only have a short amount of time on Maui! We listed a variety so that you can pick which one is most suitable for you (and many include multiple places!):
Best Things to Do in Kihei, Maui
1. Kealia Pond National Wildlife Refuge
Located along the south-central coast of Maui is the Kealia Pond National Wildlife Refuge, which is a bird sanctuary home to over 30 species of birds, including waterfowl, migratory ducks, the crowned night heron, and other native or endangered species.
The island was designated as a wildlife refuge in 1953, and it covers a 704-acre portion of land. It is one of the few natural wetlands that remain in Hawaii.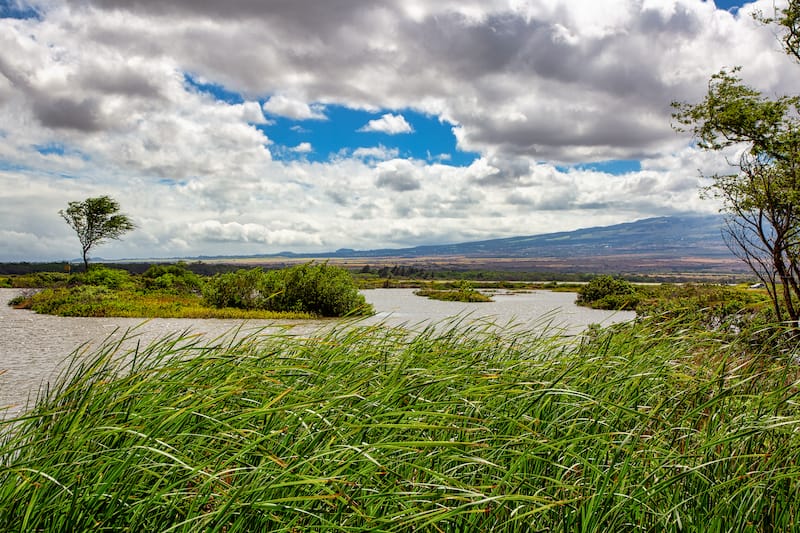 You can visit the refuge during different times of the year for activities such as birdwatching, photography, education, habitat restoration projects, and out planting.
The birds you will see during your visit depend on what time of year you choose to visit.
2. Grab a Mocha Wao at Kraken Coffee
Kraken Coffee is the ultimate place to grab a hot or cold coffee in Kihei!
Their motto says that they are in the business of getting to know you and not just making you a cup of coffee… and literally, this hit the nail on the head of how I felt visiting the place!
They have multiple locations on Maui nowadays and I visited their truck at 1 Piikea Ave. This location offers a walk-up window as well as a drive-thru.
I had the pleasure of meeting the owner when there and she was so insanely friendly and invited me to their other locations around the island and it made me feel so welcome back.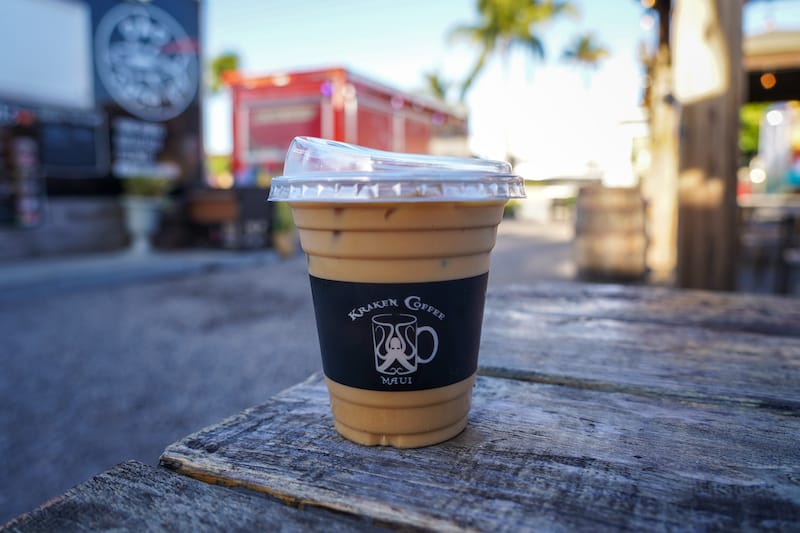 On the menu, you have everything from cold brews to frappes/smoothies to tea… and more. However, their Kraken classics are where it's at.
I tend not to be into anything overly sweet when it comes to coffee but I am glad I was craving something different when there and a local customer recommended I get a Mocha Wao – a white chocolate macadamia nut mocha (with ice cubes made from cold brew).
Exceptional – it really hit the spot and got me going for the day!
Anyway, if you're a coffee lover – this is one of the best coffee spots in Kihei and a must-visit! They are open Monday-Sunday from 6am – 7:30pm. Click here to see their website.
Address: 1 Piikea Ave
3. Humpback Whale Sanctuary
The North Pacific Humpback whale population uses the Hawaiian Islands as their main breeding grounds during the winter season.
They visit the islands during the winter and spring to breed, birth, and nurse their young. You will be able to see them in Hawaii between November and April, with January through March being the peak season.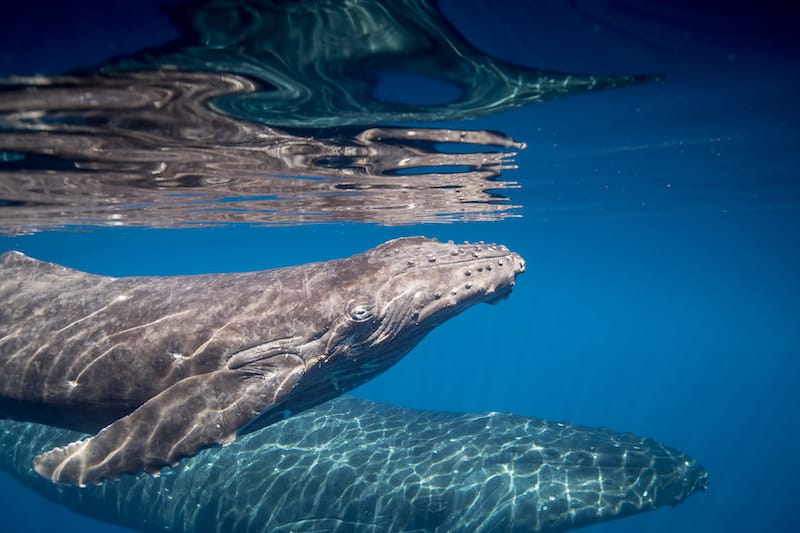 This is why the Humpback Whale Sanctuary was established in Maui- to provide protection to the whales during this important time of the year.
When you visit, you will be able to participate in activities such as whale watching, boating, and learning more at the visitor centers.
4. Maui Mermaid Swimming Adventures
Who doesn't want to become a mermaid? Now, you can learn how to during your visit to Maui! You can learn how to become a mermaid and take professional swimming lessons with professionals who are certified marine naturalists.
All of the instructors at Maui Mermaid Swimming Adventures are lifeguards and CPR certified.
During the lesson, you will be able to learn more about the myths of mermaids, too. The lessons take place early in the morning and are perfect for all ages.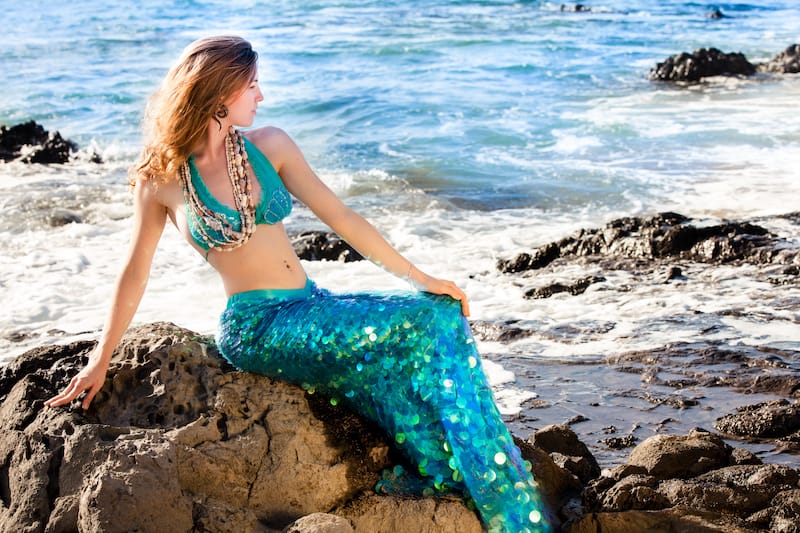 The instructor will also take free photographs during the lesson to capture the experience. And don't worry- mermen can also partake in this unique experience!
Check out their website for more information.
5. Maui Brewing Company Tasting Room & Brewery Tours
The Maui Brewing Company is the largest craft brewery in Hawaii. It is completely based in Hawaii, along with a production brewery in Kihei, and pubs in Kahana and Waikiki.
One of the best features that the brewing company offers is a tour!
You can choose to either take the lunch or dinner tour of the Maui Brewing Company and two other local companies- Kohola Brewing and Waikiki Brewing.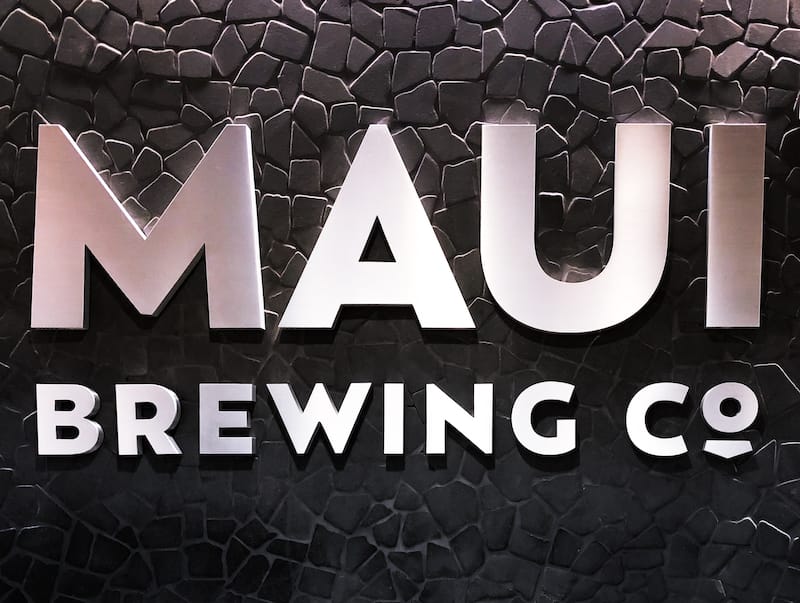 The lunch tour is from 10:45 AM – 4:00 PM, and the dinner tour is from 4:45 PM – 10 PM. The tours include tastings, lunch, dinner, and pupu.
Now, you will be able to check out some delicious food and beer along the Maui coast- and even take some home with you, if you'd like. Check out their website for additional information.
6. Kamaole Beaches
The Kamaole Beaches in Maui consist of 1.5 miles of sandy beaches.
They are popular beaches in Kihei with both locals and visitors, and they provide beautiful views of the Molokini, Kaho'olawe, and Lana'i Islands.
There are plenty of opportunities for swimming, snorkeling, boogie-boarding, and family-friendly activities or just a day of fun in the sun.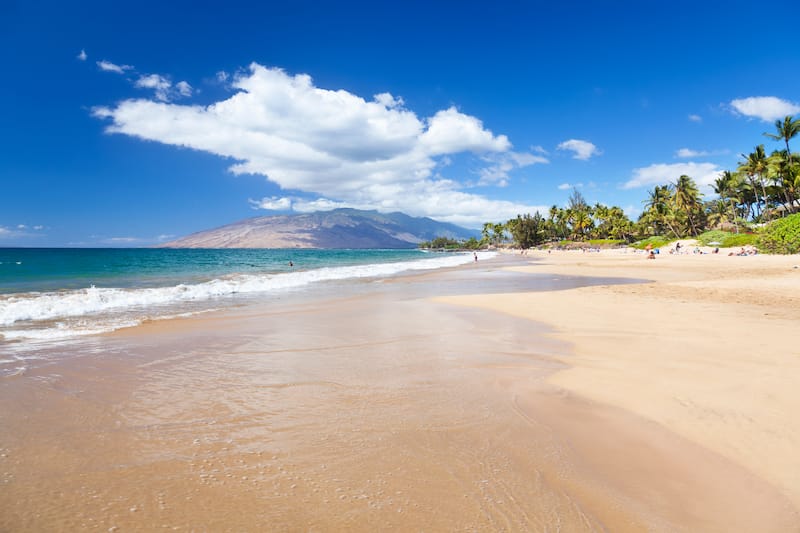 The beaches can be crowded on the weekends and holidays, and you may come across some people who have made the grassy areas a drinking hangout, but otherwise, most people who have visited the beaches consider them to be the best in Kihei.
7. Kihei Kalama Village
For the full experience during your trip to Maui, be sure to check out the Kihei Kalama Village for some shopping, food, and more.
The shopping village includes plenty of clothing and gift shops where you can take home a taste of the island culture with you.
There are also plenty of delicious restaurants and bars, such as the Dog and Duck Irish Pub, Fat Daddy's Smoke House, and the Lava Rock Bar and Grill.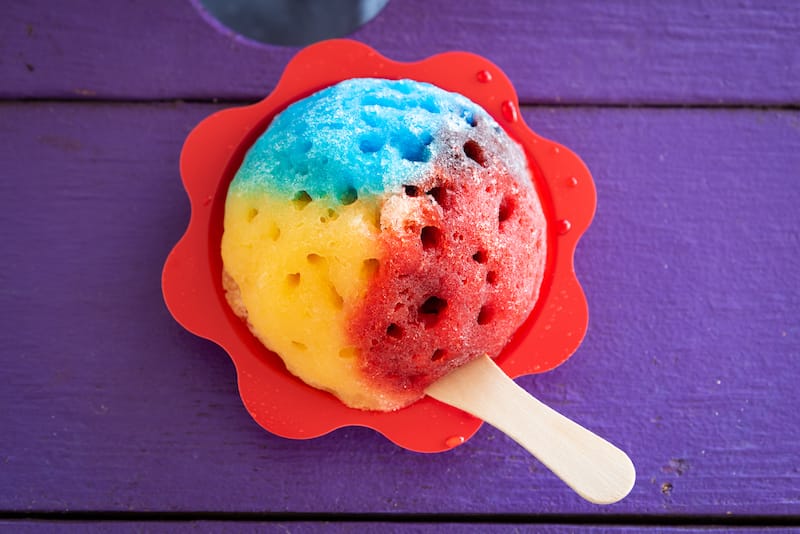 Be sure to check out each restaurant for their individual menus and hours. In short, the shopping village is the perfect place for families, friends, couples, and everyone!
This is the best thing to do in Kihei if you need a down day from exploring nature and beaches.
8. Coconuts Fish Café
The delicious Coconuts Fish Cafe in Maui is a must-see when you visit. This restaurant has a mouth-watering menu, including food such as fish tacos, seafood chowder, local Mahi-Mahi, and calamari.
No matter what your taste, you're sure to find something you like on this menu! The restaurant opened in 2009 and is focused on serving its diners healthy alternatives to delicious dishes.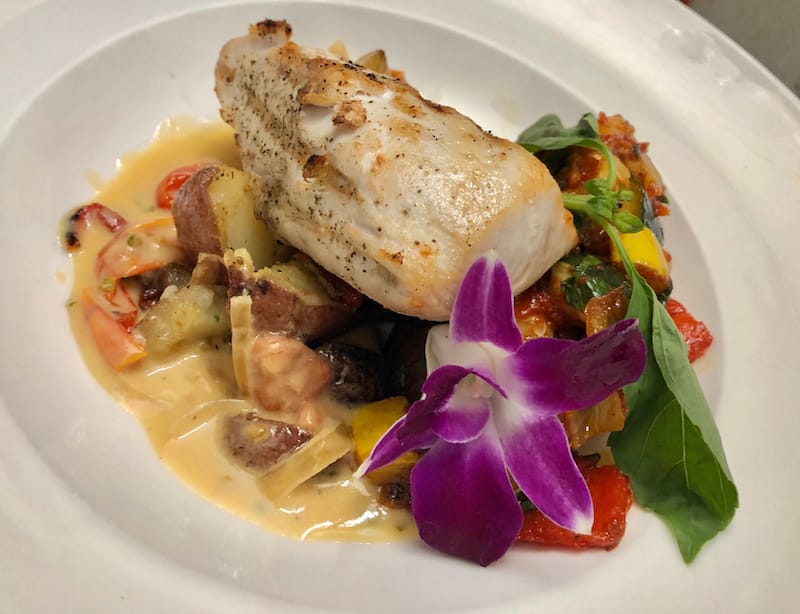 The food isn't caked in grease, and all cooking oil ends up getting recycled into biofuel, showing this restaurant's dedication to a cleaner environment. All the more reason to stop by!
9. Kihei Fourth Friday Town Party
On the fourth Friday of every month, life is a party in Kihei!
Check out the Azeka Shopping Center on the fourth Friday of the month from 6-9 PM, where you will experience the beautiful town party! Some of the popular activities during this party include the Maui Spider Jump and Mechanical Bull.
There are also plenty of live concerts and events for kids, too, such as face painting and balloon animals.
With tons of food from the food trucks and shopping vendors, you're bound to find something you enjoy doing this Friday evening!
10. Keawakapu Beach
Right at the boundary of Kihei and Wailea is the long sandy beach of Keawakapu. It is a 0.7-mile-long beach where you will be able to enjoy a day in the sun, packed with activities such as swimming, boogie boarding, and snorkeling.
The beach also offers a fully developed shoreline full of beach houses, hotels, condos, and restaurants, so you can even stay a few days here if you'd like.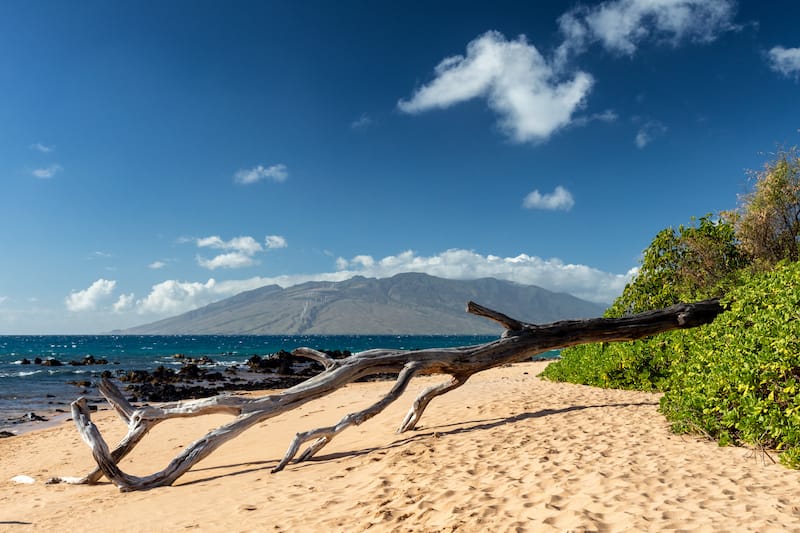 According to most, the beach isn't very commercialized, so you will be able to truly enjoy yourself here.
There are live tidepools on the north end and many opportunities for snorkeling. You can also rent paddleboards, kayaks, beach gear, snorkel gear, and bikes.
11. Maui Whale Watching
Whale watching is another popular activity tourists and locals enjoy doing in Maui.
The main season is between December and April, with the Classic Whalewatch and Whalewatch Sail being between those months, and the Discounted Whalewatches being between November and April.
During these tours, you will be able to watch the great humpback whales in their natural habitat as they take to the Hawaiian coast for the winter to breed and nurse their young.
Check out the different tours that are available in order to take part in this magical experience.
12. Go Snorkeling at Molokini Crater
Snorkeling is among the most popular activities in Maui, with many beaches offering tons of snorkeling opportunities.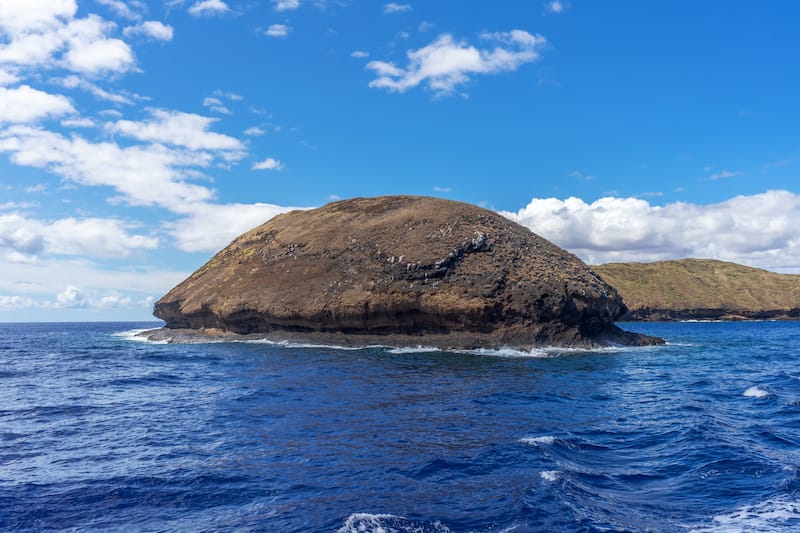 The Molokini Crater is one of the most popular places for this activity because of all it has to offer. On a clear day, it's possible to see 150 feet ahead of you inside Molokini.
The crater is 23 acres in size, and it is home to 250 species of fish and 38 species of coral. The morning snorkel trips are the most popular due to the lack of winds and relative ease in reaching the crater.
There are plenty of tour options, including ones meant for kids. Be sure to take some sunscreen and a towel with you! You definitely need to add snorkeling in Maui to your bucket list!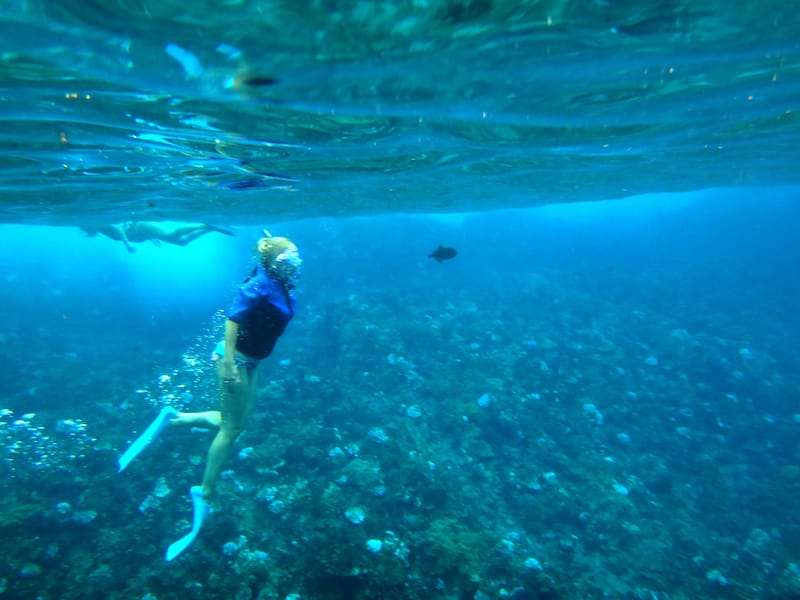 13. Eskimo Candy for Lunch
Eskimo Candy is another popular destination for lunch, which includes fresh local seafood.
Aside from providing wholesale food to local restaurants, hotels, and grocery stores, Eskimo Candy is a spot you can't miss if you want to taste some fresh local cuisine.
Some of the dishes on the menu include fish-n-chips, fish tacos, shrimp tacos, fish burgers, shrimp scampi, crab cakes, and calamari.
All of these dishes are relatively inexpensive, and the food comes fresh from the sea every day.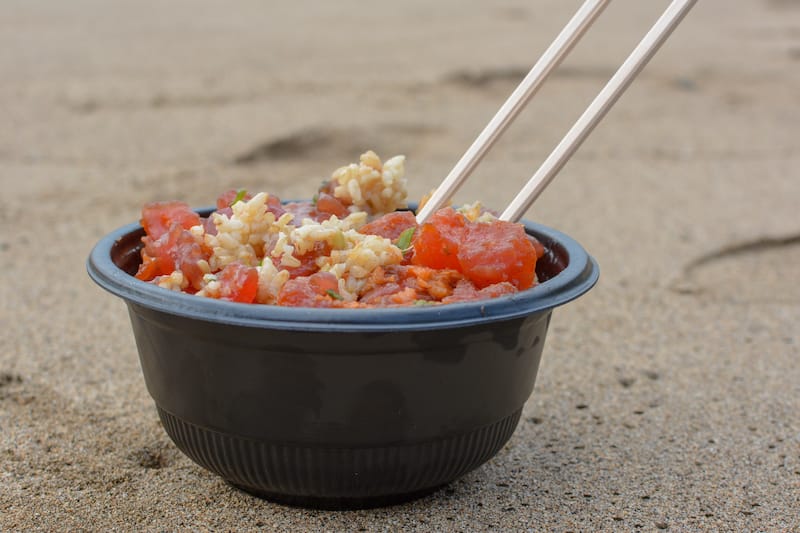 Definitely one of the best places to eat in Kihei!
Kihei is a fantastic base for exploring some of the best waterfalls in Maui, black sand beaches, national and state parks, and more! We hope this guide helped you plan your trip to the Maui city!
Did we miss any of the top things to do in Kihei? Let us know in the comments! Thanks!
More Maui Travel Guides
Pin this Kihei Things to Do Guide