A very iconic place to visit in Maui is the beautiful Iao Valley State Monument – one of the most notable state parks on the island.
Are you planning your trip to Maui last minute?
If you're traveling to Maui last minute, you want to ensure you have lodging/tours ahead of time! Below are some of our top picks on the island!
Best tours and activities on Maui:
Places to stay on the South Shore (Kihei/Wailea/Makena):
Places to stay on the West Side (Lahaina/Kaanapali/Kapalua):
This pocket guide leads you through how to visit the Iao Valley State Monument, a bit of its history, and why you should visit!
Please Note: The Monument will be temporarily closed between August 1, 2022, and February 2023.
If you have any questions or tips, please leave them in the comments below! Thanks!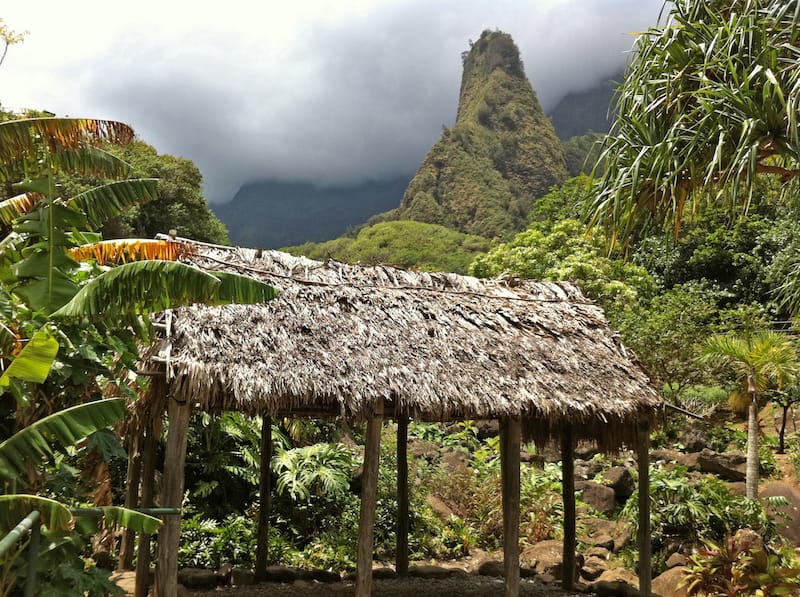 About the Iao Valley State Monument
Iao Valley State Monument is situated in the central part of Maui Island and covers a 4,000-acre capacity where is possible to see one of the most famous landmarks in Hawaii, the iconic Iao Needle rock that looks like a straight pick jutting up into the sky!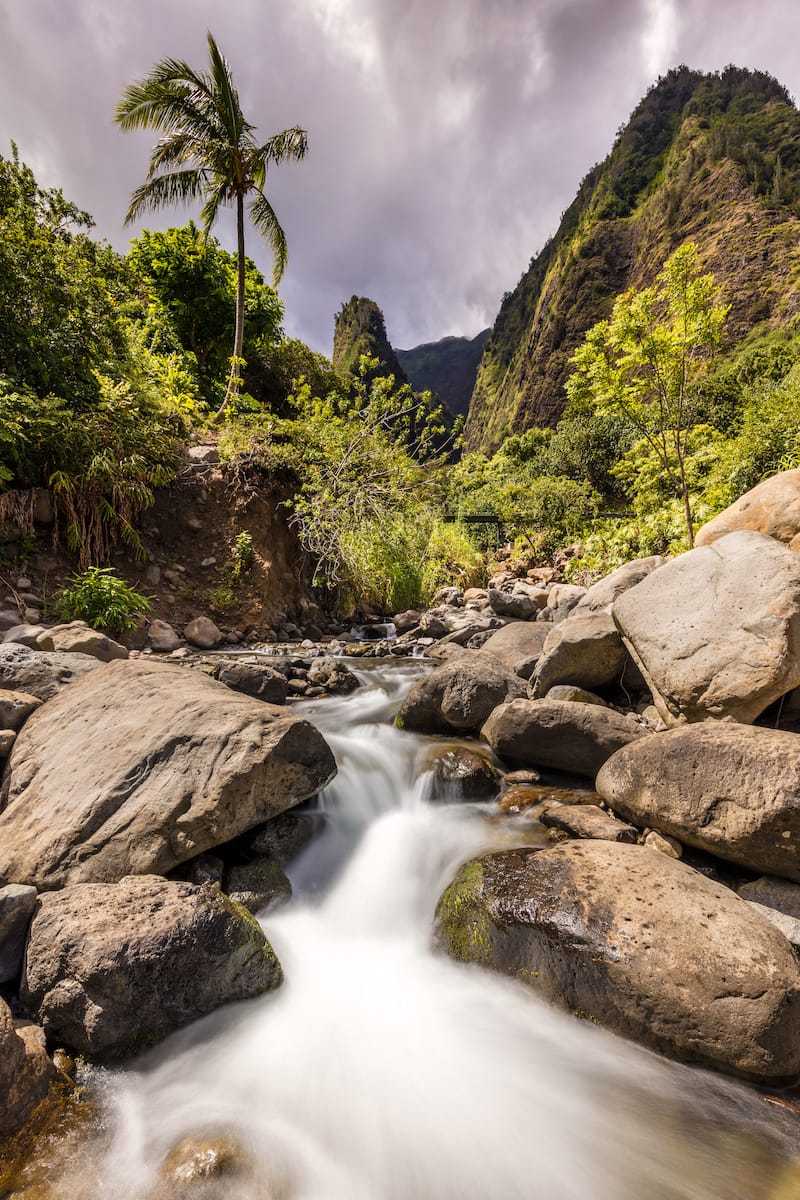 Besides being an amazing and well-known Maui landmark, Iao Valley has an interesting history.
In 1790 in Iao Valley, the Battle of Kepaniwai happened between the Army of Maui and King Kamehameha I. The king won and this forever changed the history of Hawaii.
How to Get to the Iao Valley State Monument
Iao Valley State Monument is located only 3 miles away from Wailuku. In addition, Kahului is located approximately 5 miles away.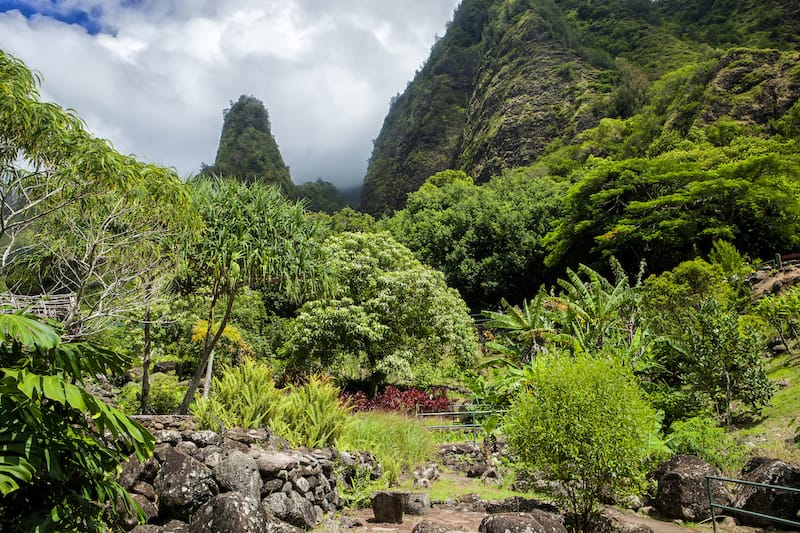 You can rent a bike and cycle on the highway to Iao Valley State Monument or you can opt to take a taxi from Kahului to Iao Valley State Monument.
This taxi will cost you approximately $30. From Wailuku, it will cost you around $15.
Most people choose to rent a car and drive around Maui (and the famous Road to Hana). This freedom allows them to venture anywhere they want and discover it fully.
There, we suggest renting a car and taking the main highway from Kahului which also connects Wailuku. Just follow your GPS and it will take you straight to the end (it really is a straight shot)!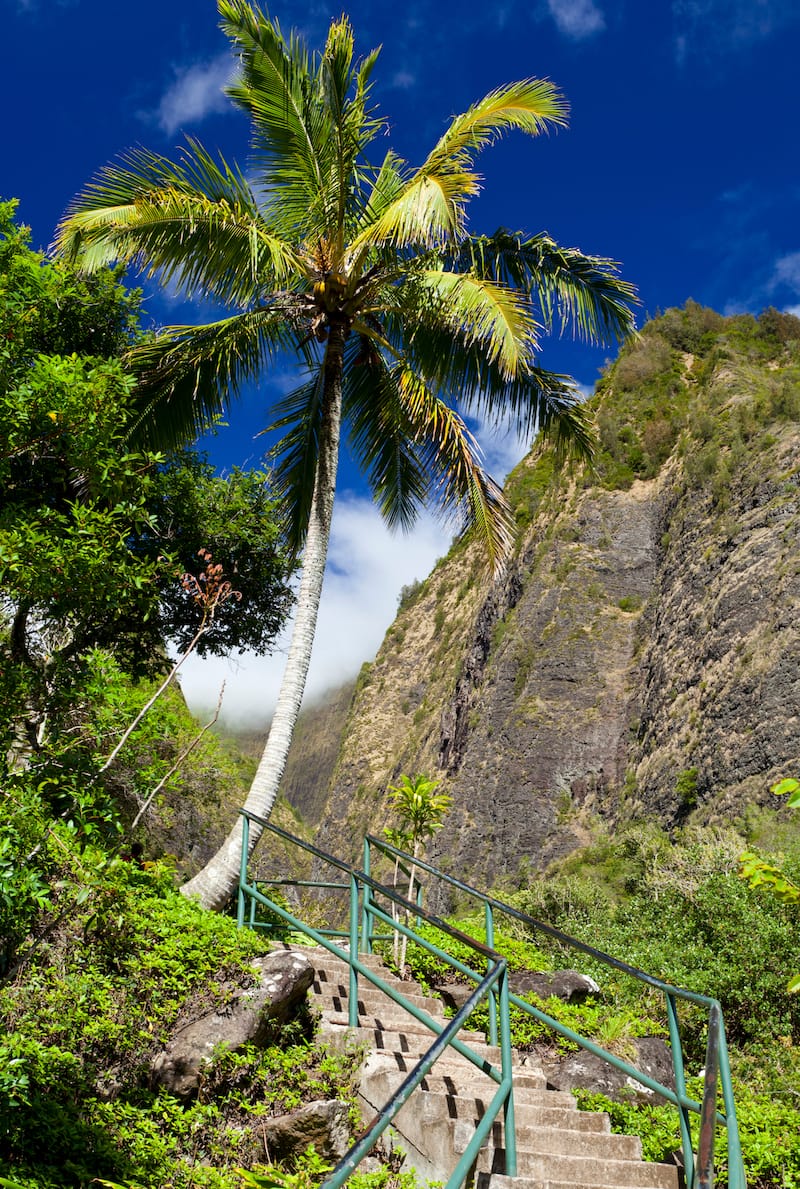 One of the best and most comfortable options is to take a tour of the Iao Valley State Monument where knowledgeable guides will show you the most beautiful corners of the valley and will tell you the story of the location and make your experience in Hawaii much more memorable!
>> Click here to check tour rates and availability
Popular Hikes at Iao Valley State Monument
Iao Valley State Monument is home to a famous hiking trail called the Iao Needle Lookout Trail and Ethnobotanical Loop. It is an easy Maui hike and is merely 0.6 miles long.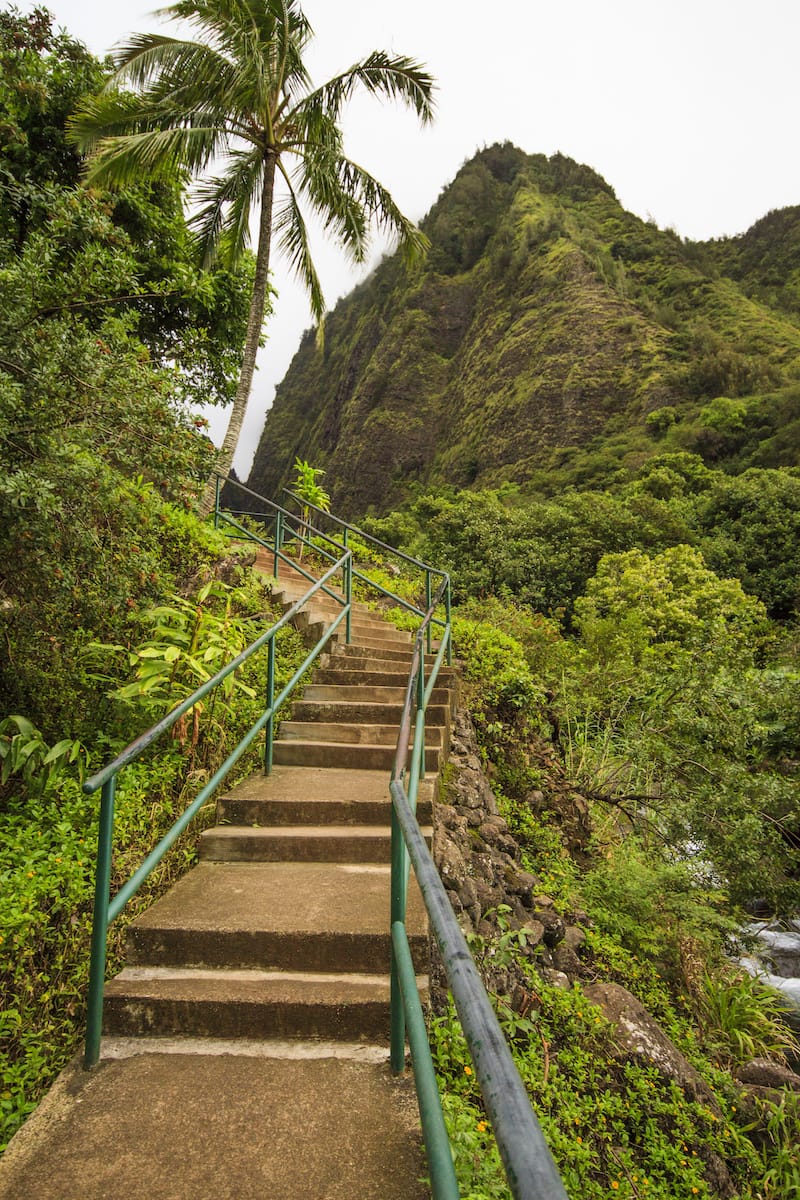 The paved walking trail takes the hiker to the lookout point from where it is possible to see the amazing scenery of the Iao Needle and then it passes through the ethnobotanical garden.
Things to Do in Iao Valley State Monument
The main and famous landmark in Iao Valley State Monument is 1200 feet high (or 690 meters) and it is a vegetation-covered lava remnant rising sharp rock formation surrounded by cliffs and a forest.
Visitors can also swim in the Iao Stream during the hot Hawaiian days and that makes for a great stop during the hike.
However, make sure you check the weather beforehand because flash flooding is common in Maui.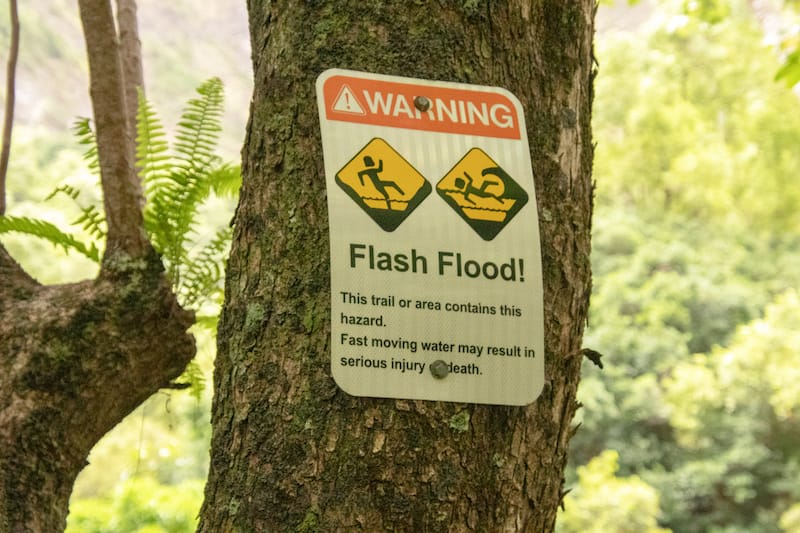 In Hawaii, the first settlers brought with them (by canoes) the "canoe plants". You can check them out in the botanical garden and see a part of the island's history there.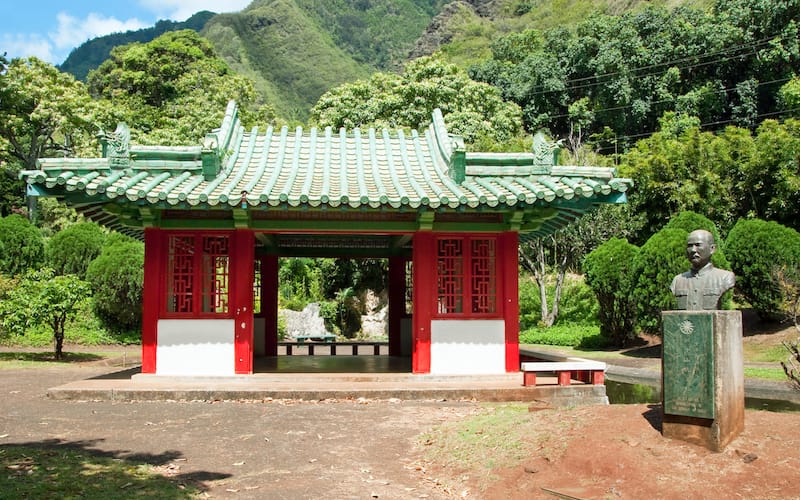 One thing you must do when visiting this area is to sample the tropical fruit there! Be sure not to miss mountain apple trees or guava fruit!
Take a tour with a guide at the Hawaii Nature Center which is located at 875 Iao Valley Road. This will give you the opportunity to learn the history of Iao Valley's ecology.
Also, it gives you a chance to sit at the cafe and sip on some refreshingly cool drinks.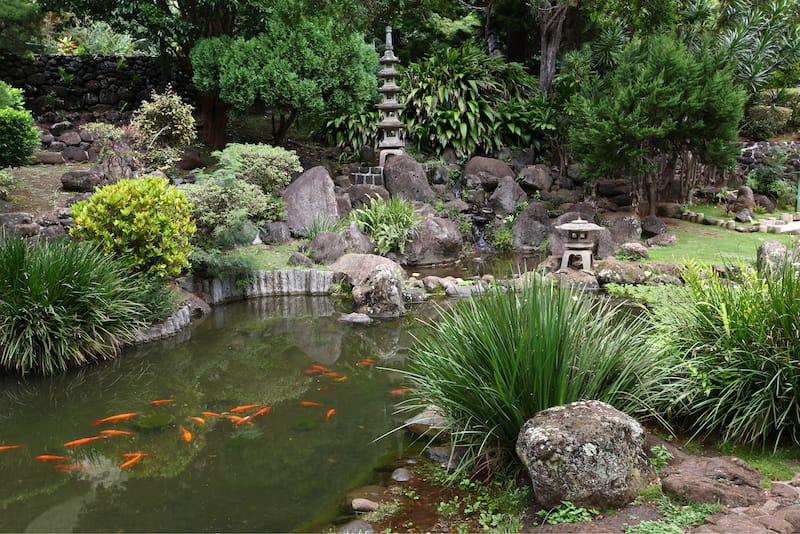 Iao Valley State Monument Visitor Info
Working Hours: Every day From 7:00 am – 6:00 pm
Entrance Fee for Residents: Free
Non-Residents Fee: $5
Toddlers fee: Free
Have you ever visited Iao Valley State Monument? Let us know your thoughts and tips in the comments! Thanks!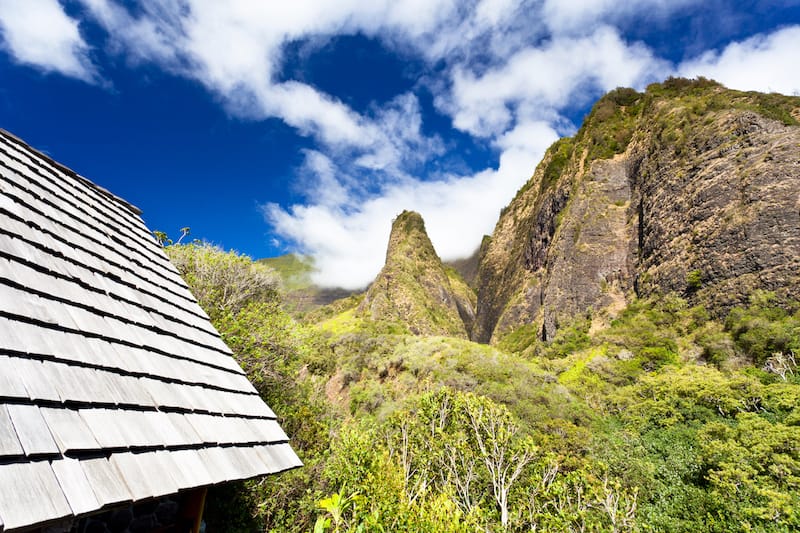 More Maui Travel Guides
Pin this Iao Valley State Monument Guide