If you're searching for the best way to spend a week in Maui, we've got ya! This 7 days in Maui itinerary will help you plan your trip to the beautiful Hawaiian island!
As one of the most popular vacation destinations globally, Maui showcases unique towns, Hawaiian legends, various climates, and stunning landscapes.
This Maui 7 day itinerary will break everything down for you to ensure you have the ultimate week in Maui!
UPDATE 8/10/2023:
We currently discourage traveling to Lahaina due to the recent wildfires. The island's hotels and lodging do NOT have the capacity to accommodate both displaced locals AND tourists. Donations are graciously welcome and you can do so by visiting here. We will update our content on the site in due time. Mahalo.
Did we miss anything that should be on a Maui road trip itinerary? Let us know in the comments!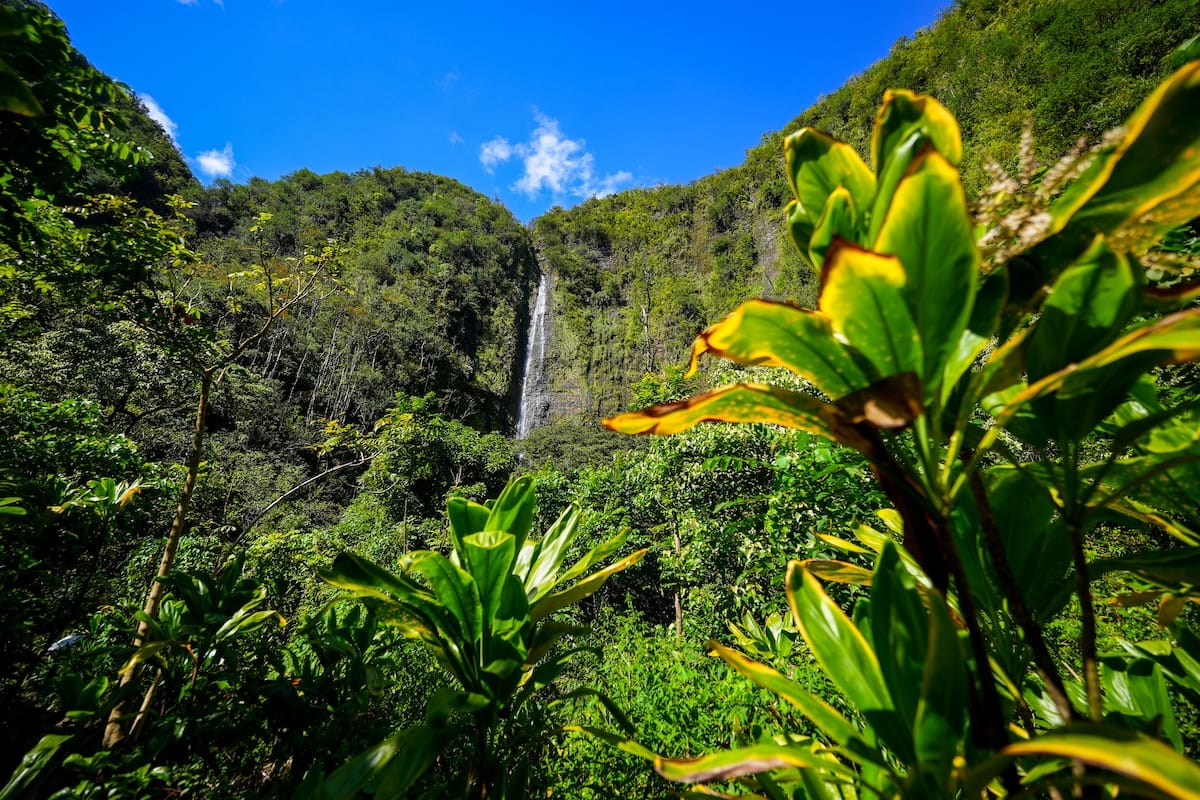 How to Use this 7 Days in Maui Itinerary
This Maui itinerary is broken down into several sections to ensure you have the best road trip on the Hawaiian island!
While you can technically visit Maui without a rental car, we don't recommend it as it will hinder you from seeing all of the main sights.
As a result of that, we have curated this guide so that it is the perfect aid for a road trip in Maui. The days are adjustable depending on where you have chosen to stay and your preferences for your trip.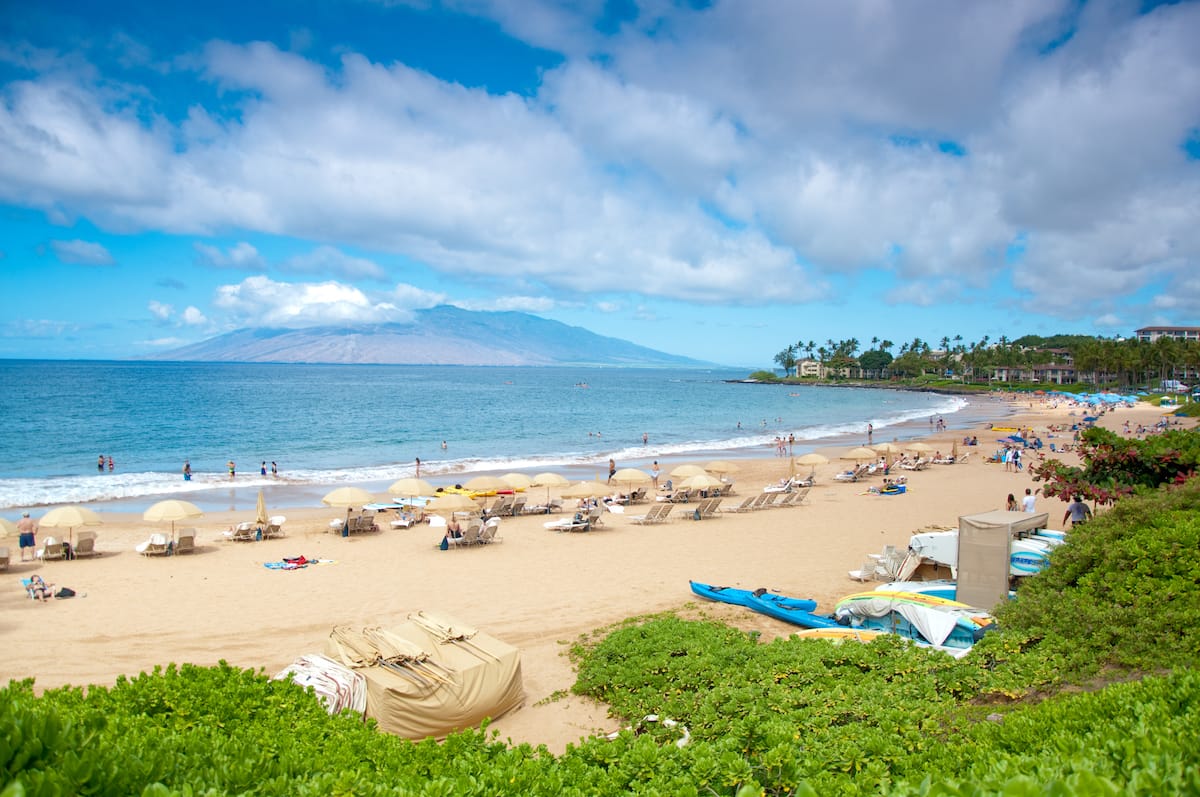 If you have fewer than 7 days in Maui, we think it will be fairly easy to eliminate some of the suggestions.
For example, we put an optional day in there that recommends some relaxing activities that can be taken out if you're only into nature and beaches.
Days 3-5 can also be combined unless you're looking for a long day at the famous Maui beaches.
In addition, this guide for one week in Maui takes into consideration moving accommodation a few times to maximize the sightseeing.
You can, however, eliminate that and just opt for more driving… but it also means you may need to eliminate a few sites.
Please note that watching the sunrise at the Haleakala Crater requires reservations. If you have any questions, please let us know in the comments or by sending us a message. Thanks!
Feel free to use the map below to help you locate the Maui highlights mentioned in this guide!
To add this map to your Google Maps account, click the 'Star' icon next to the map name. You can then view it on your cell phone or computer by heading to your Google Maps account, click the menu and add it to 'Your Places'.
Maui Road Trip Itinerary (at a Glance)
Here is a quick and broken-down look at this Maui itinerary:
Day 1: Ka'anapali Beach, Iao Valley State Monument (West Maui)
Day 2: Nakalele Blowhole, Honolua Bay, and Historic Lahaina (West Maui)
Day 3: Kama'ole Beach Parks (South Maui)
Day 4: Maluaka Beach, Kihei (South Maui)
Day 5: Molokini Crater (South Maui)
Day 6: Sunrise at the Haleakala Crater + Road to Hana (Upcountry and East Maui)
Day 7: Haleakala National Park's Pipiwai Trail and Pailoa Beach at Wai'anapanapa Park (East Maui)
Chill Day (Optional to insert anywhere toward end of week): Maui Gold Pineapple, Ali'i Kula Lavender Farm, Surfing Goat Dairy (Upcountry Maui)
Best Time to Visit Maui
Whether you want to visit during the high-season (December – February, June – August) or if you can swing an off-season trip (March-May, September – November) when the crowds are less, tickets and rooms are cheaper, Maui will be magical.
My preferred time to visit is September because the waters are still at their warmest for snorkeling.
It is one of the drier months and the beginning of the off-season, so it is not as crowded.
The average temperature in Maui ranges from 75 – 85 F throughout the year. The rainy season is from December through March.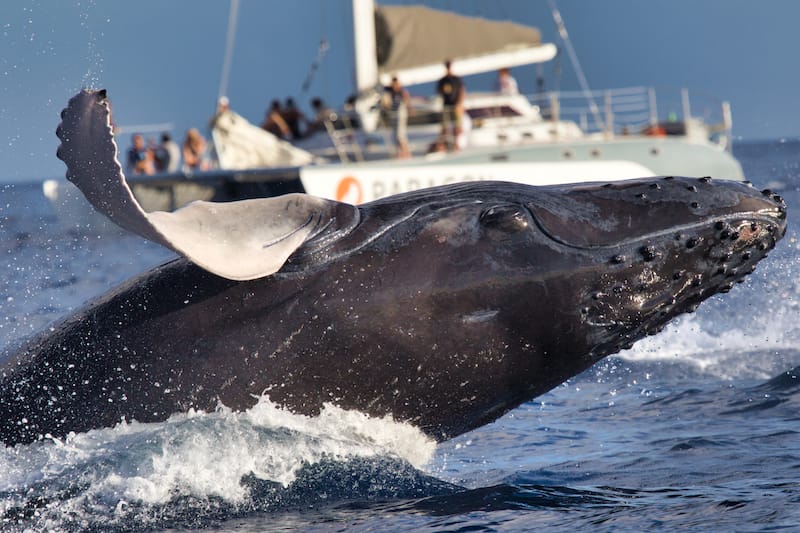 If you are interested in watching the whales migrate through Maui's waters, you will want to be in Maui between December and May or when the whale-watching peaks in January and February.
For those who want to catch a big wave surfing while on vacation, head to Maui's North Shore during winter.
How to Get to and Around Maui
Unless you arrive on the island by sailing over on a cruise ship, most people arrive on Maui at the Kahului Airport (OGG).
Many major airlines offer flights to Maui, or you can catch a 30-minute flight from the Honolulu International Airport or other islands via Hawaiian Airlines. The airport is 45 minutes from Lahaina, 35 minutes from Wailea, and 2½ hours from Hana.
To get around Maui quickly and see more of the island than just your resort, you will want to pick up a rental car at the airport. The vehicles are just a short shuttle ride away.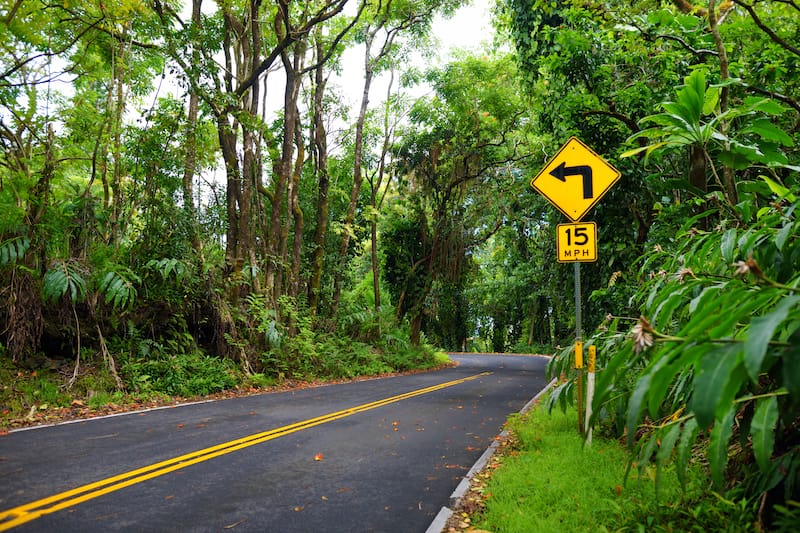 However, if you aren't comfortable driving around the island or just want a week on the beach relaxing, you can get a taxi or airport transfer to hotels and resorts.
Some resorts even have complimentary shuttles to a select number of attractions. There are also plenty of tours that have hotel pickup options.
💥 PRO TIP: If you rent a car and have a Costco membership, stop at the Costco Gas Station at 540 Haleakala Hwy, Kahului, HI 96732. It has the cheapest gas on the island, and is only a five-minute drive from the airport.
Follow the 7-day itinerary below to experience everything Maui, from catching sunrises at Haleakala Summit and Wai'anapanapa State Park, snorkeling Molokini Crater and Ka'anapali Beach, and enjoying the many waterfalls along Hana Highway.
Day 1: Explore Beautiful West Maui
Iao Valley State Monument
Iao Valley State Monument is the perfect place to begin exploring Maui after a long flight from the mainland to Hawaii.
The vegetation-covered Iao Needle Rock juts 1,200 feet high and is one of the most famous Hawaiian landmarks.
You can stretch your legs in the park by walking the 0.6-mile Ethnobotanical Loop and the Iao Needle Lookout Trail, which features ramps and steps up 200 feet to the lookout.
The lookout offers views of the Iao Stream and the Iao Needle. Along the Ethnobotanical Loop, enjoy exploring the botanical gardens, and you can even take a cool dip in the Iao Stream.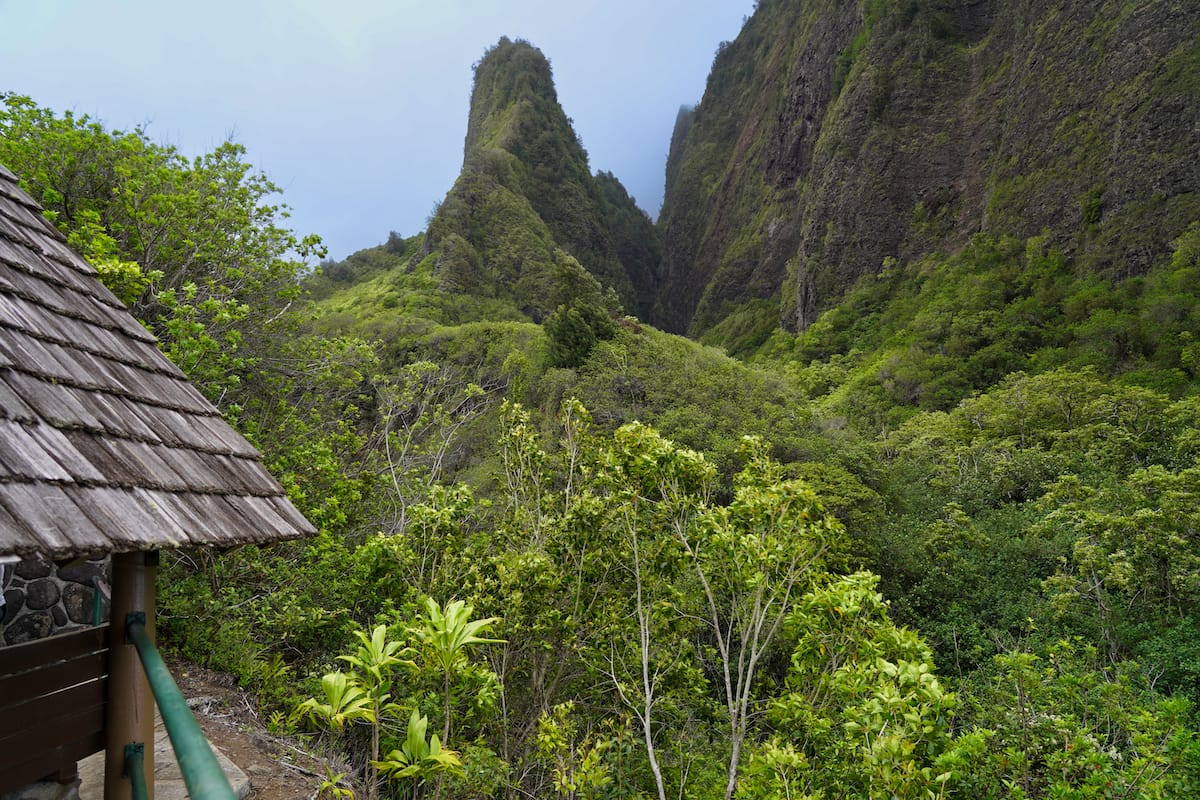 The Iao Valley Monument is open daily from 7:00 AM – 6:00 PM (last entry at 4:30 PM).
For non-residents of Hawaii, there is a $10 parking fee and a $5 entrance fee for everyone over three years old.
🌟
GOOD TO KNOW:
Iao Valley State Monument just went through some major renovations and changes and one is that they now require reservations (can do up to 30 days in advance).
Click here to make your reservations
.
Address: 54 S High St, Wailuku, HI 96793
Have Lunch at Leoda's Kitchen and Pie Shop
Leoda's Kitchen and Pie Shop is one of those Maui staples you must stop at while passing through as you head to West Maui.
Here you will find a plantation-era restaurant with comfortable seating or a window service for take-out orders.
The kitchen serves handcrafted sandwiches, and my personal favorite is the Pork, Pork…MMM, Pork.
The sandwiches are a good size, so if you are planning on getting a side and a pie, share half your sandwich with someone or save it for tomorrow.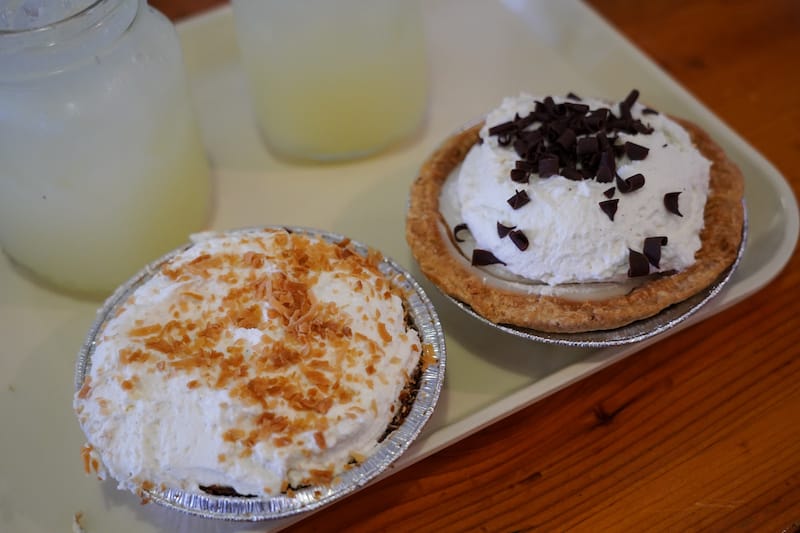 After finishing that delicious sandwich, indulge in one of their famous pies.
Our favorite pies are the Banana Cream, Coconut Cream, and Chocolate Mac; however, the mango Olowalu Lime and Guava Chiffon are top sellers.
💥 PRO TIP: There is always a line at Leoda's so if you are just picking up, call ahead and skip the line (+1 808-662-3600). You can also kill time next door at the Farmers' Market which has amazing souvenirs and produce!
Address: 820 Olowalu Village Rd, Lahaina, HI 96761
Ka'anapali Beach
You will find the three-mile-long, white sandy Ka'anapali Beach along the western shore of Maui.
This popular Maui beach offers one of Maui's best swimming beaches, with loads of restaurants, shops, tons of water sports, and seven resorts.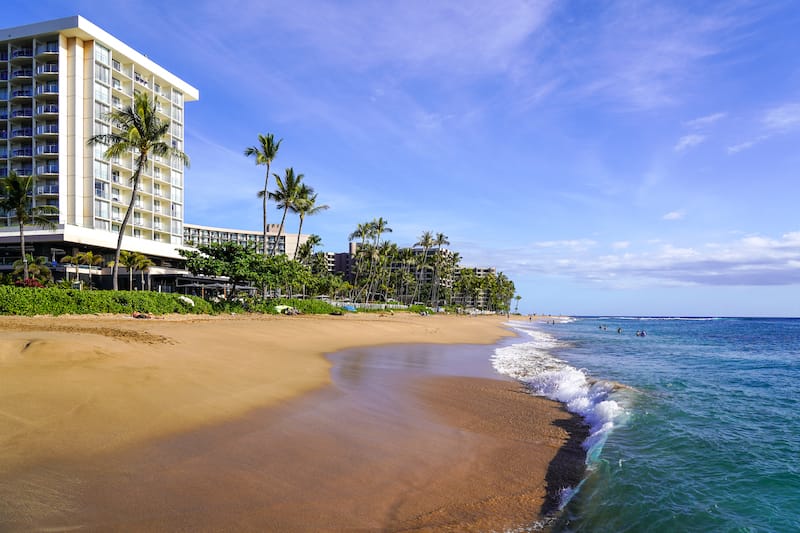 As you spend the day on the beach relaxing, soaking in the sun, and enjoying the water, there are also paddleboards, snorkeling, and chair rentals available, as well as a chance to catch a catamaran sail straight from the beach.
You will find the infamous Black Rock, well known for cliff-jumping at the northernmost part of the beach. Locals and visitors plunge 16 feet into the ocean below Puu Kekaa, the black rock cliffs.
🌟 GOOD TO KNOW: The area is also a great place to snorkel. So both snorkelers and cliff divers have to pay attention to stay out of the way of each other.
Take time to enjoy walking along the 1½-mile Kaanapali Beach Walk.
Each night as the sun begins to set, the Kaanapali Cliff Diving Ceremony will take place on the cliffs of Pu'u Keka'a, Black Rock.
So, walk down to the north end of the beach and listen for the blowing of the conch, watch the diver light the torches before offering his lei and torch to the ocean, and then plunge into the water below as he pays homage to King Kahekili, the last independent king of Maui.
In the winter, surfers will want to flock to the Ka'anapali Marriott for the largest waves.
BOOK HERE: Best day tours from Lahaina
If someone in your group would rather golf than sit on the beach, the Royal Kaanapali and the Kaanapali Kai are just across the road and offer ocean views.
For those not staying in one of the hotels, the best place to park is at Whalers Village Mall. If you spend $16 at the mall, you get 2 free hours of parking.
Day 2: Discover More of West Maui
Have Breakfast at the Sea House Restaurant
The Sea House Restaurant near the northern tip of Maui on Napili Bay is the perfect place to relax and enjoy breakfast at the open-air restaurant.
Not only did the Maui Magazine's Aipono Awards award it for Best Breakfast, but also the most Maui-est Restaurant and Best Happy Hour, so you may want to stop again on your return trip.
As you dine at the water's edge, enjoying the phenomenal ocean views, savor the sweet tastes of the mouse-made macadamia nut cinnamon roll, banana bread, French toast, Napili Kai benedicts, or the Loco Moco Napili Kai.
Address: 5900 Lower Honoapiilani Rd, Lahaina, HI 96761
Nakalele Blowhole
This morning, explore Maui's west coast by driving Route 30 North to mile marker 38 and watch the Nakalele Blowhole come to life.
For the most dramatic explosions of up to 100 feet in the air, check to see when high tide is and schedule your trip around it.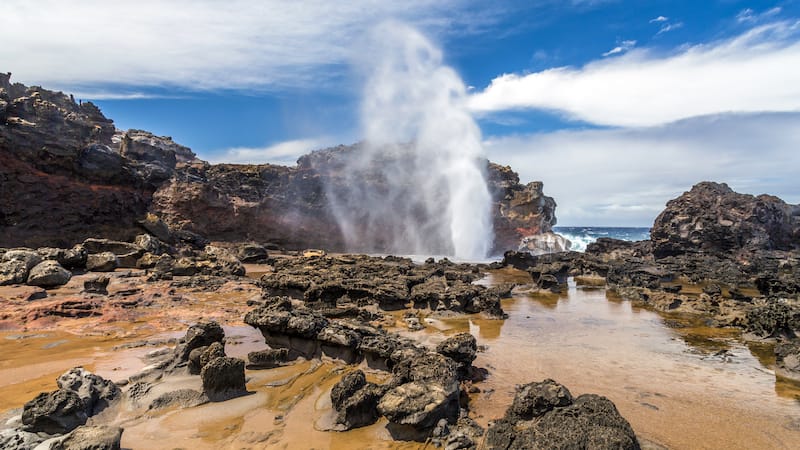 The trail down to the famous Hawaii blowhole is rocky and steep at times.
Admittedly, the drive to this blowhole is a bit more challenging than other spots on the island. If you have driven the Road to Hana and felt comfortable – you can make this. But, if you're not an expert driver, I'd pass.
Go as far as you are comfortable, and please stay off the wet rocks. They are slippery and very dangerous. But, this is one of the best places to visit in Maui for nature lovers!
Address: Poelua Bay, Wailuku, HI 96793
Honolua Bay
Honolua Bay at Mile Marker 32 on Route 30 is a terrific place to snorkel on calm water days. The rocky cliffs surround the bay and aid in keeping the waters calm.
Snorkeling is best if you walk carefully to the northern part of the bay, where you can find healthy coral and colorful fish.
The bay has no amenities, so you will find no bathrooms, showers, lifeguards, or snorkel rental facilities.
Dragon's Teeth at Makaluapuna Point
At the end of Lower Honoapiilani Road in Lahaina, you will find a free public parking lot.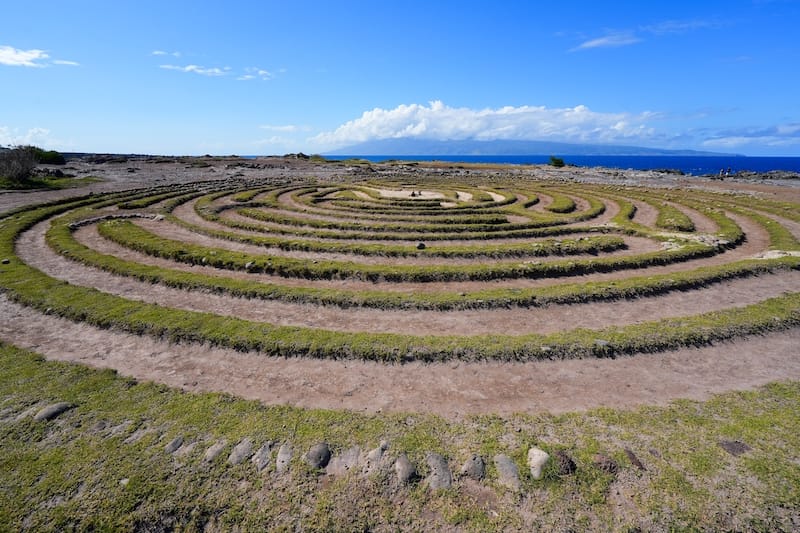 Park here and walk the short Dragon's Teeth Access Trail between the Ritz golf course and coastline to Makaluapuna Point to see the lava that the wind has etched to remind you of a dragon's teeth, the labyrinth, and tidepools.
Please make sure to stay in the marked areas – there is an ancient Hawaiian burial ground around here and it is not permitted to access it.
Explore Historic Lahaina
Along Lahaina's Front Street, there are plenty of shops to explore, featuring souvenirs, local crafts, high-end art galleries, historic homes, and delicious food.
You may catch a craft festival and music near the Baldwin Home Museum and Banyan Tree Park if your timing is right.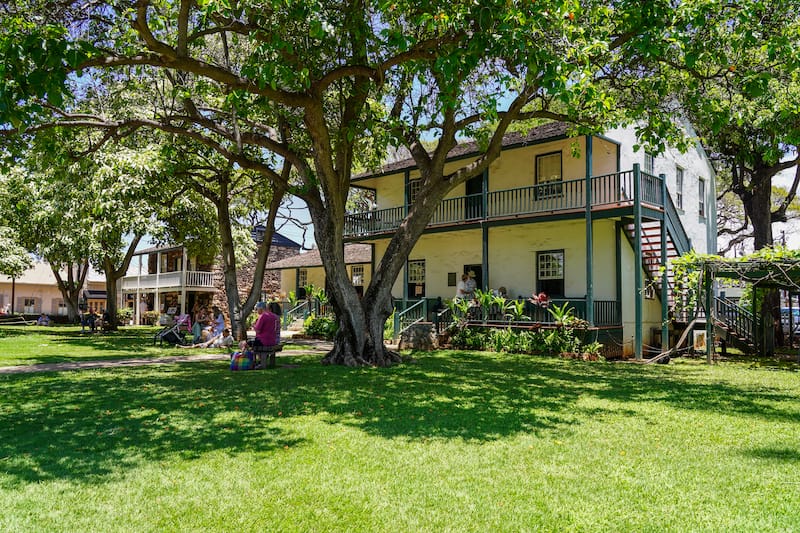 Stop and explore the United States' largest banyan tree in Banyan Tree Park. The sprawling banyan tree takes up the 2/3-acre park and is over 60 feet tall. Marvel at how this tree has grown and grown and grown.
There are benches around the park under the 12 major tree trunks and all the hanging vines. The Art in the Park event takes place in the park each month during the 2nd and 4th weekends.
You can also stop at Ululani's Hawaiian Shave Ice in The Marketplace at Lahaina.
BOOK HERE: Best excursions from Lahaina
With a consistency of fresh snow, this quintessential Hawaiian treat is the perfect sugar rush snack after a hot day on the beach.
The Best Frozen Treat in Maui offers more than 40 unique flavors, including Maui, inspired Lahaina (coconut, banana, and pineapple), and Kaanapali (lime, grape, and cherry), or the most favorite Haleakala combination.
If you are not heading to The Feast at Lele or the Old Lāhainā Lūʻau, then head to Pacific'O on the Beach for dinner! Be sure to reserve in advance.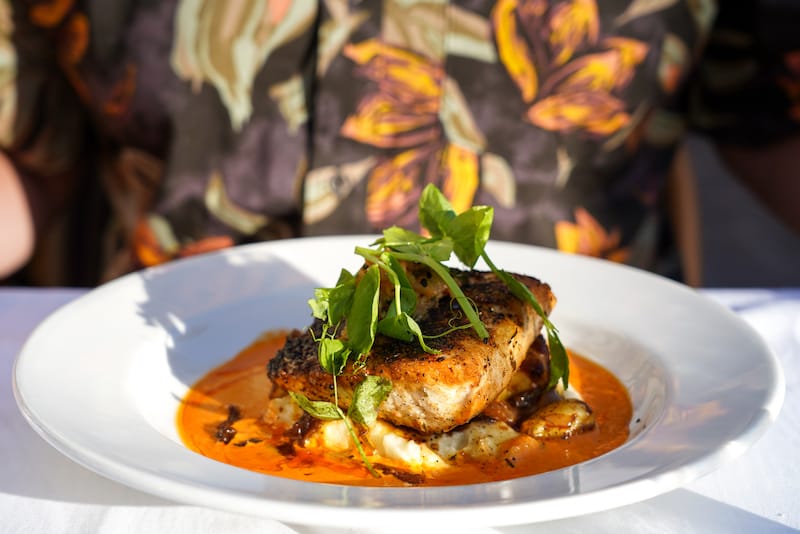 Before heading back to Ka'anapali Beach for the night, you may want to stop in The Dirty Monkey for a Maui-style cocktail.
The MauiTime Weekly named it Mau's Best New Bar.
Day 3: Introduction to South Maui
Maui Dragon Fruit Farm
Begin your trek to South Maui, for more beach time, by visiting the 27-acre Maui Dragon Fruit Farm. You'll get to see one of the tastiest fruits in Hawaii in action!
Here you can take a fruit-tasting talking tour or get your adrenaline flowing by taking the 90-minute tour combined with ziplining down the 450 feet line four times.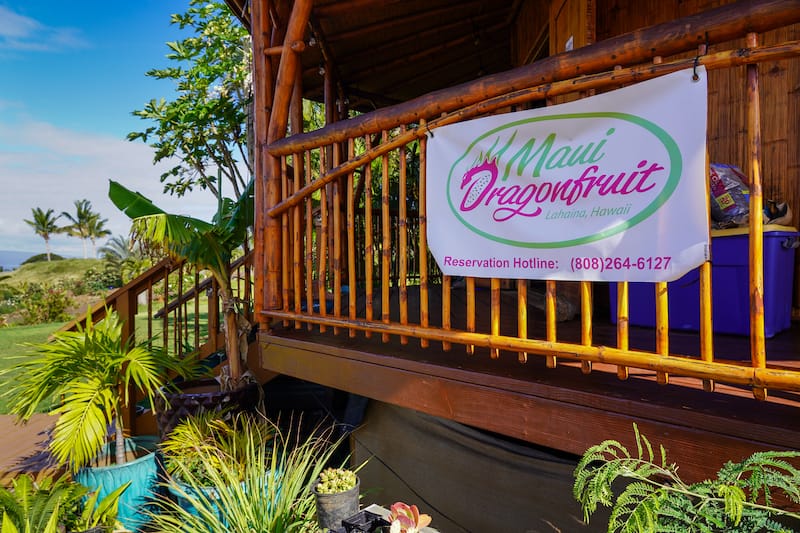 If heights are your thing, combine your trip by rolling around in the Aquaball before touring the farm.
Address: 833 Punakea Loop, Lahaina, HI 96761
Kama`ole Beach Parks I, II, or III
Whether staying in Kihei while in South Maui or just passing through to lodging in Wailea, the three Kama'ole beaches are some of the best beaches in Kihei.
The 1½ miles of sandy white sand are perfect for lounging, while Kam III is a boogie-boarding haven due to its regular shore break, and the northern end of Kam I is best for snorkeling.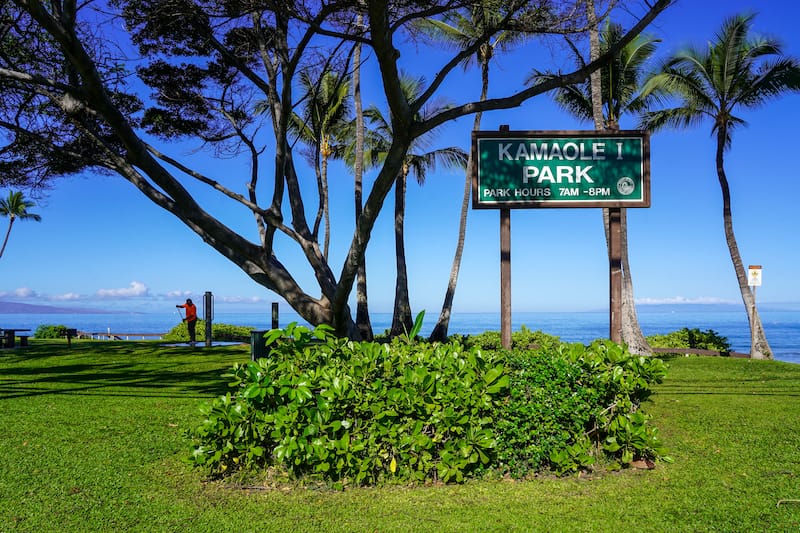 Although Kam III, with its grassy area just right for lawn games and picnics, gets crowded on the weekend, they are all family-friendly and offer lifeguards and facilities.
Each of the beaches has on-street parking as well as parking lots.
Be sure to stay and watch the sun sink into the water. The sunsets are beautiful from the shore and this is why the Kama'ole beaches are some of the best in Hawaii!
Maui Brewing Company
Head to the Maui Brewing Company for dinner and a little brewery-to-table dining to taste a bit of Hawaii. Sitting in the garden, at the bar with 36 specialty and craft beers on tap, or in the restaurant is available.
Maui Brewing Company opened in 2015 and produces eight types of brewed lagers and ales that feature very Hawaiian names like Big Swell, Bikini Blond, Sunshine Girl, and Coconut Hiwa.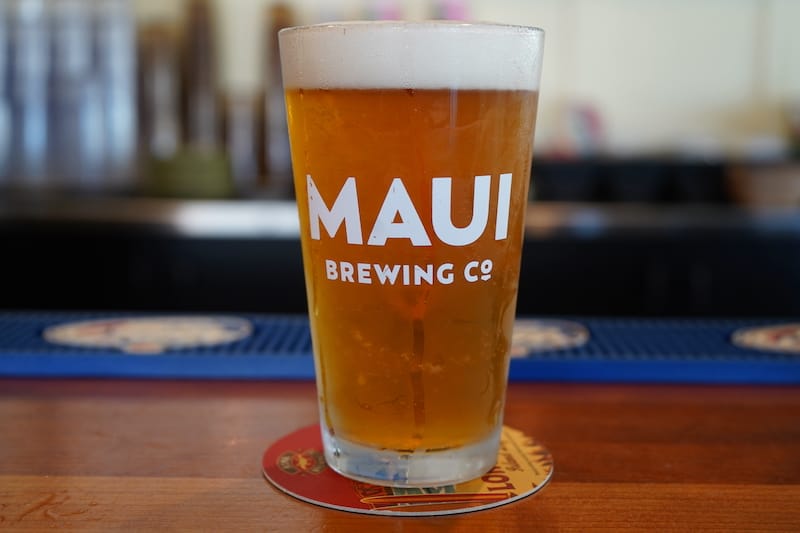 Besides trying out their flights of beer, choose between their regular or cauliflower-crusted pizza, Huli Glazed Chicken Wings, or the top-selling Jalapeño Burger. Whatever you order, save room for the Honey Toast with ice cream.
If you want to learn more about the brewery, take one of the 60-minute afternoon tours.
Address:605 Lipoa Pkwy, Kihei, HI 96753
Day 4: See More of South Maui
Breakfast at Kihei Caffe
Enjoy breakfast or brunch at the Kihei Caffe, where you can enjoy an omelet, a cinnamon roll, biscuits and gravy, loco moco, or the delicious banana macadamia nut fluffy pancakes.
It is one of the best places for breakfast in Kihei!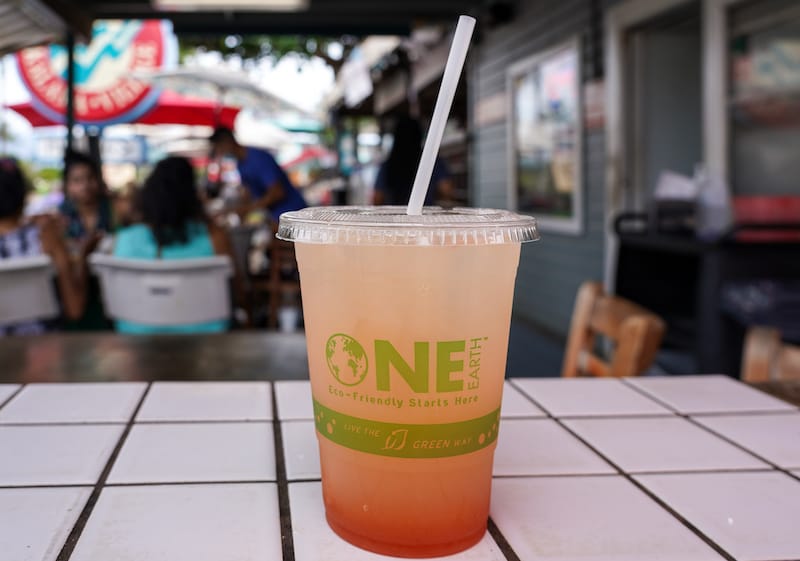 For anything that you order that needs syrup, try their warm coconut syrup. This small restaurant with indoor and outdoor seating, roosters roaming, and a colorful chalkboard menu is a no-frills local stop in Kihei Town.
Their motto is "eat, talk, share, and eat some more!" and locals and tourists line up to dine each morning for their hearty down-home cooking.
Address: 1945 S Kihei Rd, Kihei, HI 96753
Lounge on Maluaka Beach
After driving south to Wailea-Makena, the beautiful Maluaka Beach sits in front of the Makena Beach and Golf Resort just south of the Keawala'i Church.
Here you will find an area known as "Turtle Town" due to the number of green turtles you may find swimming around. It is a popular snorkeling spot (and kayaking area).
The beach offers a sandy bottom that is easy to enter and exit and terrific snorkeling along the reef at the beach's southern end. If the surf is rough, stay out due to rip tides and currents.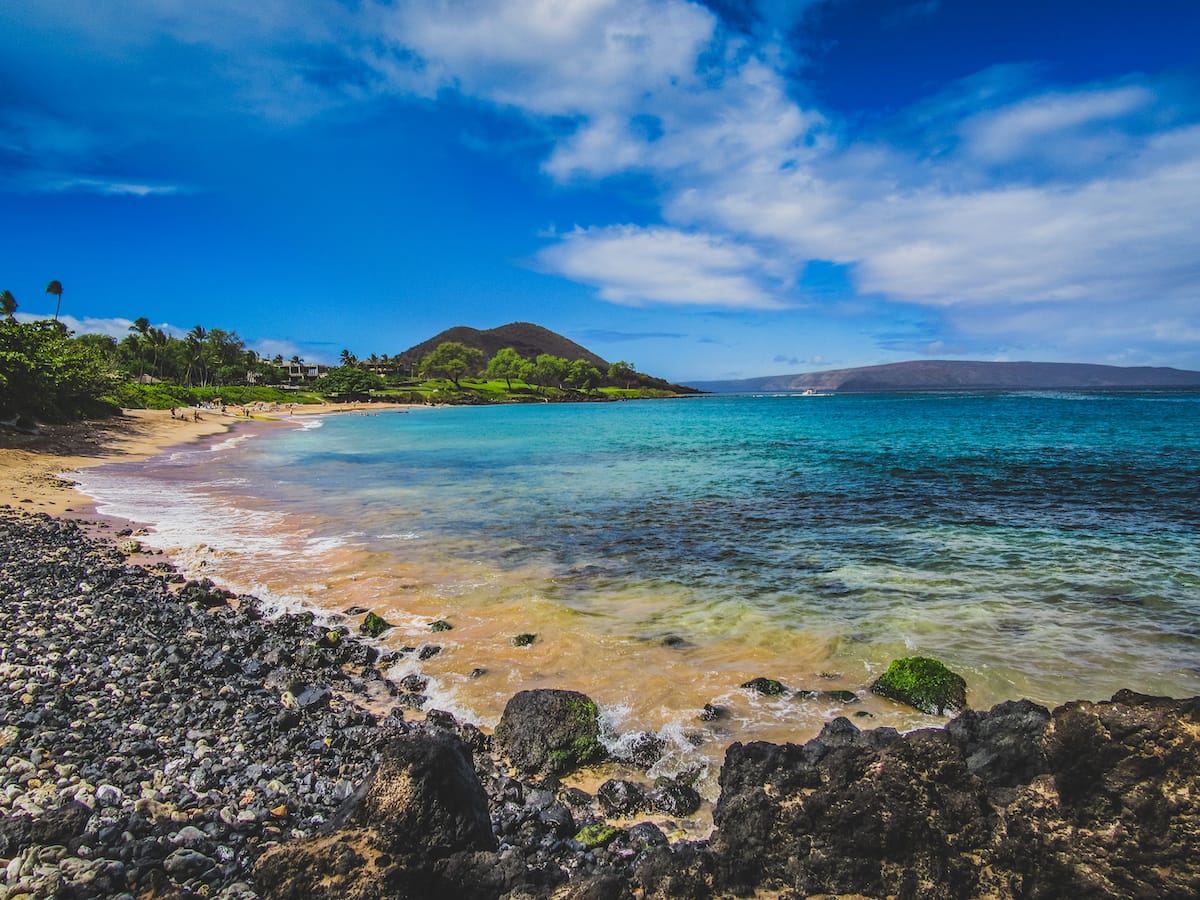 It also does not have a full-time lifeguard but has outdoor showers, restrooms, picnic tables, and a grassy lawn for games or picnics.
The beach has two parking areas, one to the south of the beach and one to the north near the Keawala'i Church.
Each parking lot is a short walk, so the best thing to do is drop your passengers and beach paraphernalia off near the beach and then park.
Explore the Hoapili Trail
The South Maui Hoapili Trail is a historic trail and part of the King's Trail, which once circled the island.
To find the trailhead, travel south on Mākena Road until it ends. Here you will find a parking area at La Pérouse Bay.
At the bay, turn to your left and follow the 3.6-mile out-and-back trail along the coast, through 1790 lava fields, around rock walls remaining from the Keone'ō'io village, Kiawe trees, and if you walk to the end of the trail Keawanaku Beach.
Due to the path extending onto private property, the beach is as far as you can walk before retracing your route.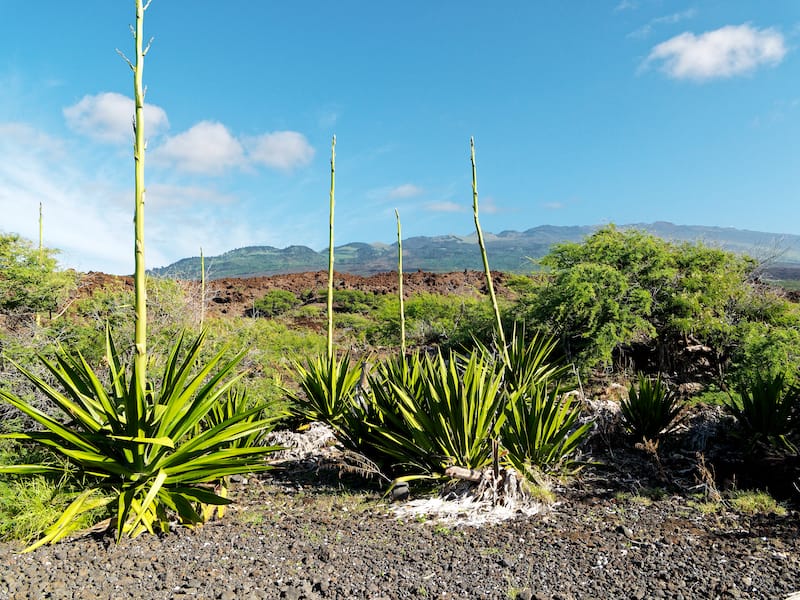 Before leaving your car, grab your umbrella. You are not in the rainy part of the island and will most likely get some rain at some point along your walk.
🌟 GOOD TO KNOW: The rockiness of the trail means you should wear closed-toed shoes and not sandals.
Have Dinner at Moose McGillycuddy's
After working up an appetite at the beach and hiking, head to Moose McGillycuddy's along South Kihei Road in Kihei.
For 40+ years, they have served coconut shrimp feasts, taco plates, fish and chips, and local Hawaiian foods across from Kamaole Beach Park II.
The family-friendly atmosphere comes to life on Monday and Wednesday nights with free Bingo and Trivia contests.
While dining, you can catch up on your favorite sports team on one of the 30 TVs throughout the restaurant.
One of the best seats in the house to enjoy the Baby Moose Wings with an ever-popular Moose Mai Tai or Spicy Ruby Rita is from the second-floor windows overlooking South Kihei Road and the Kamaole Beach Park.
As you wait for your Kalua Pig Plate to arrive, enjoy reading the walls that feature a variety of paraphernalia and antique signs.
Address: 2511 S Kihei Rd, Kihei, HI 96753
Take Part in Maui Friday Town Parties – 5 Fridays – 5 Towns – 5 Parties!
Join the locals as the party comes to a different town around the island each Friday night. The Maui Friday Town Parties are family-friendly events that feature art, culture, music, food, and the community.
Each Friday of the month the party happens in a different town.
1st Friday – Wailuku
2nd Friday – Lahaina – 6:00 – 8:30 PM
3rd Friday – Makawao
4th Friday – Kihei – 6:00 – 9:00 PM at the Azeka Shoping Center Mauka
5th Friday – Lana'i
As of the summer of 2022 – only the Kihei and Lahaina parties are currently running, with the other towns working on restarting their fun, so check the website to see all the latest happenings. We will update for 2023 later!
Day 5: Snorkeling in Molokini (and a Luau Evening!)
Molokini Maui Snorkeling Tour
Get up early and head to Ma'alaea Harbor for a snorkeling tour to Molokini Crater. The Molokini Crater is a fascinating volcanic caldera that offers picturesque snorkeling and is one of Maui's natural wonders.
The Molokini Maui's Malolo will take you through the waters and to the Molokini Craters bowl, where you can explore the large coral reef within the protected habitat.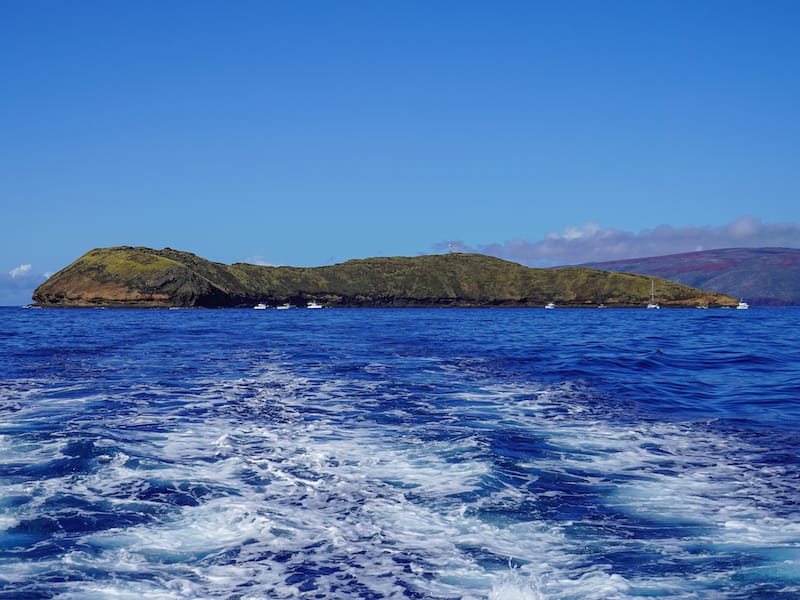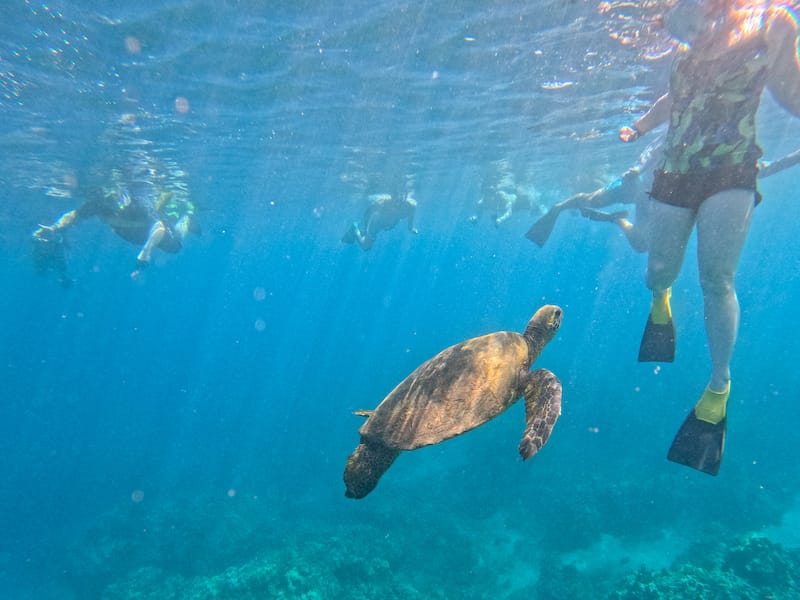 While here, you will have a chance to see some of the 250 species of marine life that call this crater home.
The snorkeling tour also includes a Turtle Town stop where you can swim with the green sea turtles. The trip is five hours long, with an hour of snorkeling at each stop.
BOOK HERE: Snorkel trip to Molokini and Turtle Town
If the 6:15 AM check-in is a bit early for you, they also have an afternoon Molokini tour with check-in at 12:30.
After returning by mid-afternoon, you will still have time to enjoy the beaches around Kihei or Wailea.
It's Luau Time!
South Maui has two exceptional luaus, so plan ahead and reserve your seats for at least one of them during your time on the island.
The Andaz Maui Resort features The Feast at Mokapu. You will find tables with green shell leis for each group on the resort's green lawn.
BOOK HERE: The Feast at Mokapu Luau
The menu is full of delicious Hawaiian foods, including the first course of beef poke, mushroom salad, and grilled ulu salad, while the main course features four meat entrees, Moloka'i sweet potatoes, and fried rice.
Save room for the haupia tart, Moloka'i sweet potato cheesecake, and flourless chocolate cake.
While the food is fantastic, you will also be exposed to various cultural demonstrations, Polynesian dancing, Hawaiian music, and the Samoan Fire Knife dance while watching the sunset over the ocean.
The Feast at Mokapu on the Laule'a Lawn takes place each Sunday and Tuesday, along with some select Thursdays with seating at 6:00 PM.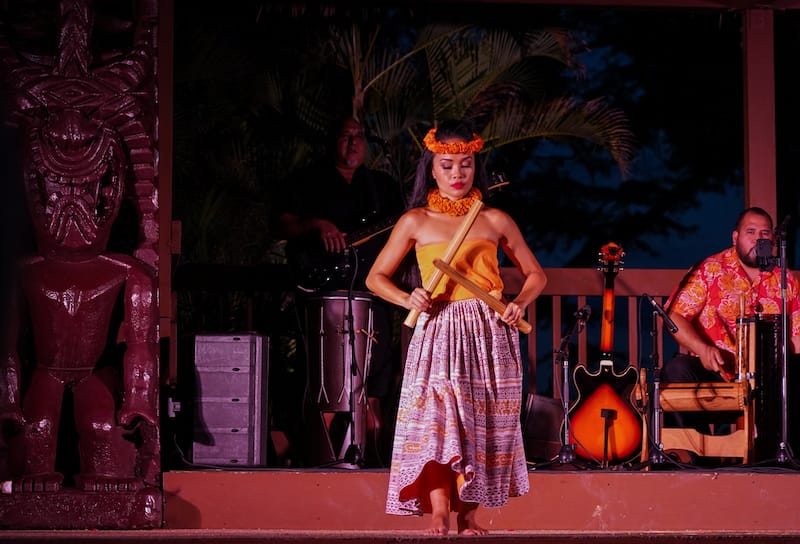 The Grand Wailea Resort features the Grand Wailea Luau, voted #1 Best Luau in South Maui. Located beside Wailea Beach, you will enjoy an epic show with a beautiful, breathtaking sunset in the background.
During the show. Moikeha and La'amaikahiki will transport you to the Honua'ula area of Maui through stories, chants, and traditional hula that explain the Hawaiian history of Maui.
The traditional and Hawaiian foods menu begins with turf and surf poke, fresh papaya salad, kula strawberries, macadamia nut butter, and sweet bread.
This is followed by Kalua pig, Maui grilled sirloin steak, fried and crusted macadamia nuts, and Por Char Siu and Maui vegetables. Pineapple and coconut cakes, guava mousse, and Hawaiian Haupia are all on the dessert menu.
The Grand Wailea Luau begins at 5:00 PM, with check-in beginning at 4:00 PM on Monday, Thursday, Friday, and Saturday nights.
Day 6: Sunrise at the Summit of Haleakalā and the Hana Highway
Haleakalā Sunrise
Even if you are not a morning person, make an effort to get up early and make the predawn trip to Haleakalā's summit to watch the sunrise.
It will be a sight you will not forget and one you will talk about over and over. This is one of the top tours/activities on the island.
This excursion needs a bit of preplanning to make it go off without a hitch.
Reserve your parking pass 60 days in advance of your visit. These tickets go quickly and are released each morning at 7:00 AM HST.
🌟 IMPORTANT INFO: There are a few tickets that are released two days in advance. This ticket is not your entrance pass for the park. It only reserves one of the 150 parking spaces.
Come dressed for 40-degree weather with a 30-mile-an-hour wind blowing.
Yes, bring your gloves, hat, long pants, socks, closed-toed shoes, and as heavy of a coat as your luggage will allow. Do not come in your regular Hawaii outfit; if you do, you will be miserable.
Plan on being at the summit an hour before sunrise. Parking lots fill up quickly and close when filled.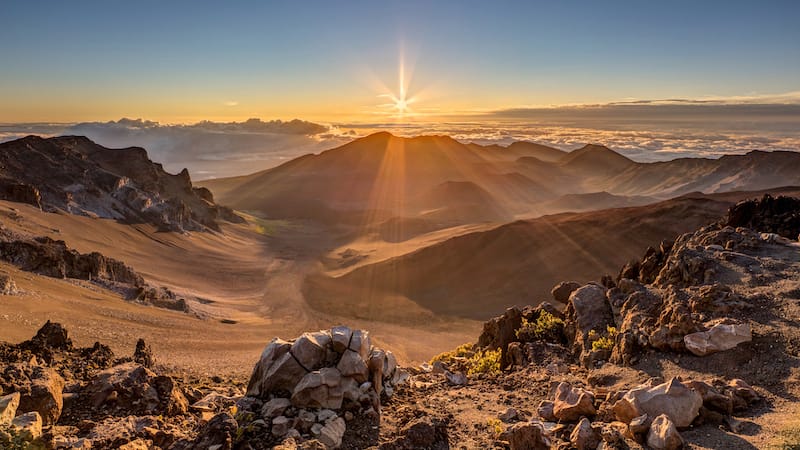 You don't want to get up in the middle of the night and not have a prime spot to watch the sky begin to glow.
If you do not feel comfortable driving up and down Haleakalā or in the middle of the night, there are plenty of bus and van tours available.
However, if you take a tour, most tour groups leave directly after sunrise, and you have no time to explore the other lookouts, hiking trails, flora, and Fanta.
When you make the drive yourself, you will have time to explore the Visitor Center, the Summit House at 10.023 feet, and even spend time hiking along the 11-mile Sliding Sands Trail or the Halemau'u Trail into the crater.
If you just want a taste of hiking in the crater, begin at the Haleakalā Visitor Center parking and take a ½-mile RT walk to the first overlook. This section only has a 50-foot elevation change.
If you decide to make it a full-day hike to the valley floor, it is a 4-mile hike with an elevation change of nearly 2,500 ft, while the elevation change is almost 8,000 feet if you end at Halemau'u.
The Visitor Center at the Summit House is a great place to shop for a souvenir and get all your information about hikes and viewpoints answered.
On the way back down Haleakalā, stop at the Kalahaku and Leleiwi Overlooks for a view of the west coast of Maui.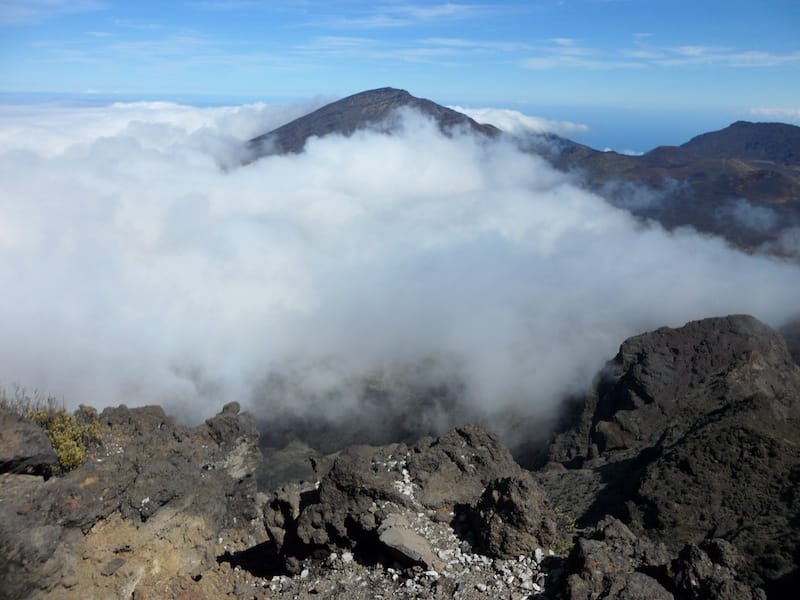 Reservations are only required to enter the park from 3:00 AM – 7:00 AM, so if sunrise isn't in your plans, you do not need to reserve a parking pass.
Enjoy the park throughout the day and stay for sunset. Make memories at the top of a Hawaiian volcano.
I have watched the sunrise multiple times from both the Haleakalā Visitor Center and the Summit House and will put it in my travel plans again the next time I visit the magical island of Maui.
It is one of my trip highlights as you stand above the clouds exploring the sea of stars that fade to a sky that begins to glow.
🌟 GOOD TO KNOW: Save your $30 entrance ticket for when you head to Hana and visit the Kīpahulu District since tickets are valid for three days.
Have Breakfast at Kula Lodge Restaurant and Bar
Unless you are hiking to the crater, you will most likely be off Haleakalā by 9:00 AM and ready for breakfast.
Stop back at Kula Lodge, pack up your belongings if you stayed the night, and head to the restaurant for a Hawaiian-style breakfast.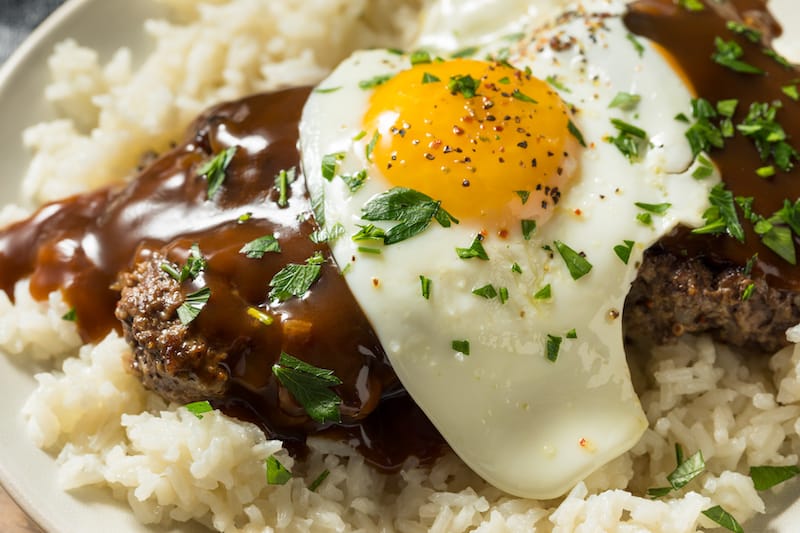 The Kula Lodge Restaurant and Bar serves a breakfast of Loco Moco (beef or veggie), Portuguese sausage, macadamia nut pancakes, and several omelets until 10:40 AM.
Address: 15200 Haleakala Hwy, Kula, HI 96790
Komoda Store and Bakery
You will want to stop at the Komoda Store and Bakery along Baldwin Avenue in Makawao between Kula and the Hana Highway.
The bakery has been an island institution since 1916 for Maui residents. Try one or more of their four bakery specialties – cream puffs, guava malasadas, long Johns, and stick donuts.
Komoda's also has an excellent selection of pies, cakes, cookies, and bread.
To have the best choices, you will want to get there early. They open at 7:00 AM and often are sold out of some items by 10:00 AM. The bakery is closed on Sundays and Wednesdays.
Address: 3674 Baldwin Ave, Makawao, HI 96768
The Road to Hana
According to USNews.com, a drive down Highway 360, the Hana Highway, is Maui's #1 Must Do.
The 52-mile road is not a quick journey with the 15 MPH speed limit, 617 curves, 56 one-lane bridges, and plenty of Hawaii's most famous waterfalls and beautiful Maui coastline to see.
Yes, the speed limit is 15, and most of the time, you (not locals) will definitely abide by that.
Before setting off, ensure you have a full tank of gas since there is no gas once you head down the highway until you get to Hana, and gas there is even more expensive than on the rest of the island.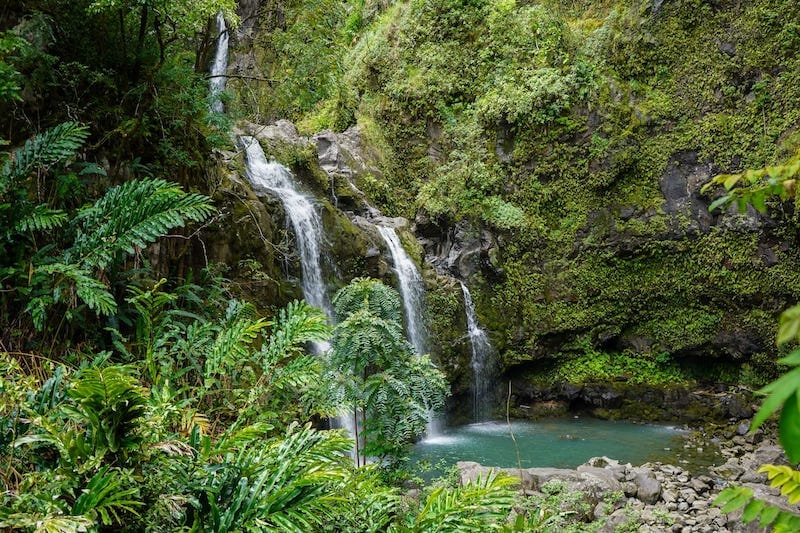 The 52-mile route has plenty to see and do along the way, so don't rush getting to Hana and back in one day. There is too much you will not want to miss.
🌟 GOOD TO KNOW: Do not park where it says No Parking. The roads are very narrow, and they do ticket cars in those areas.
Along the route, there are several stops that you will want to make:
Mile Marker 2 – Twin Falls – There is a $10 parking fee here, but the falls are beautiful, and if you dare, you can even take a refreshing dip in front of the falls. As you take the path to the Maui waterfall, the trail splits – the first falls are to the left, and the second set of falls are straight ahead. Both falls are a short walk, but there are some banks that you need to navigate down, but nothing too hard.
Stop at the Huelo Lookout at Mile Marker 4.5 for a smoothie.
Just before Mile Marker 7 – rainbow Eucalyptus Grove – You will see some pull-off areas on the right with a steel gate. Across the road, you will find a beautiful grove of Rainbow Eucalyptus trees.
Mile Marker 10 features the Waikamoi Falls, and at Mile Marker 11, you can see the Haipua'ena Falls. You can see many falls while driving by slowly, and most do not have any parking or minimal spaces.
The Kaumahina State Wayside Park at Mile Marker 12 offers a nice place to picnic or take a short stroll through flora and fauna.
At Mile Marker 19, there are about four parking spots. Stop and climb the stairs to the lookout.
Between Mile Marker 19 and 20, you will see the Upper Waikani Falls or Three Bears.
The Pua'a Ka'a State Park at Mile Marker 22 offers parking, bathrooms, a picnic area, and several waterfalls. Enjoy getting in the water for that photo in front of the falls.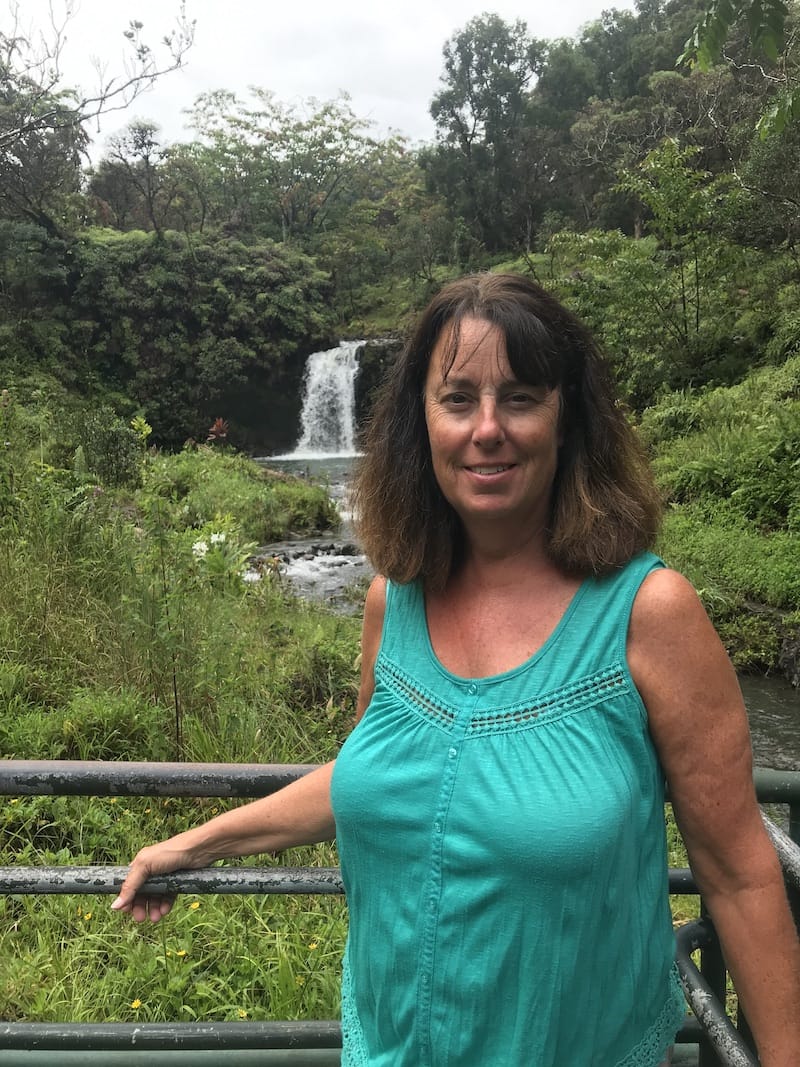 Pick up a cup of coffee at Nahiku Coffee, a Kalua pork taco at Island Style Tacos, and some coconut candy from a local vendor at the Nahiku Market Place at Mile Marker 29. Also, get your photo behind the Maui van.
Get ready to stretch your legs and take the 40-minute self-guided tour through the Hana Lava Tubes at Mile Marker 31. The cost is $15 per person over the age of 5. Then try to weave your way through the Red Ti Botanical Garden Maze. They are open daily from 10:30 AM – 4:00 PM.
Hana Tropicals at Mile Marker 33 is an orchid and exotic tropical flower nursery. Stop for a guided tour to see their more than 150 varieties of orchids.
After twisting and turning down the Hana Highway, don't rush to get back to Kahului.
Day 7: See the Best of Hana & Haleakala
Kīpahulu District of the Haleakalā National Park
Spend the morning in the Kīpahulu District of the Haleakalā National Park.
The 11-mile / 35-minute drive to the Kīpahulu District will begin with narrow, two-lane roads, twists, turns, one-lane bridges, and waterfalls through lush coastlines and rainforests.
Stop and view the Wailua Falls at Mile Marker 45 and the Pua'a-lu'u Falls at Mile Marker 43.
Be sure to use your Haleakala National Park receipt for reentry if it has been less than three days since you were up on top of the crater watching the sunrise.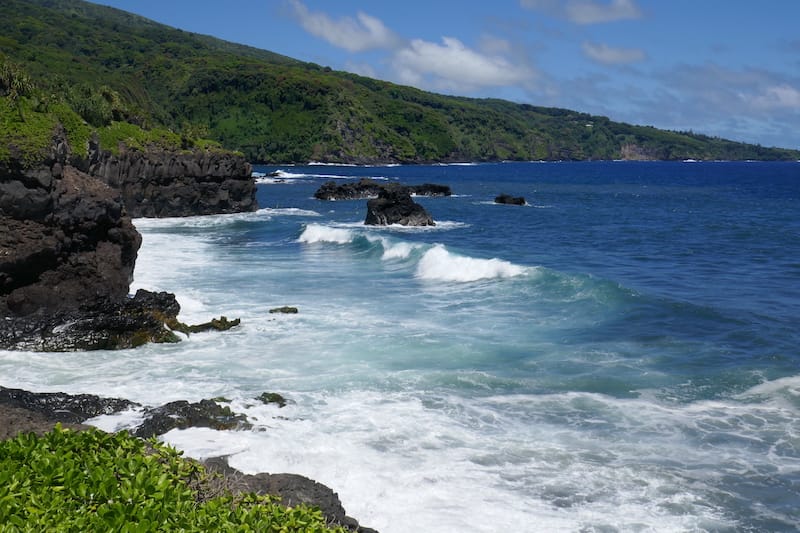 Once you arrive at the park, where the gate opens promptly at 9:00 AM, put on your hiking shoes, grab some water and take the moderate 2-mile hike along the well-marked Pipiwai Trail.
You will pass the 185-foot-tall Makahik Falls, a giant banyan tree, through a fantastic bamboo forest (take time to listen to the bamboo orchestra play), to the 400-foot Waimoku Falls. This is the tallest waterfall on Maui.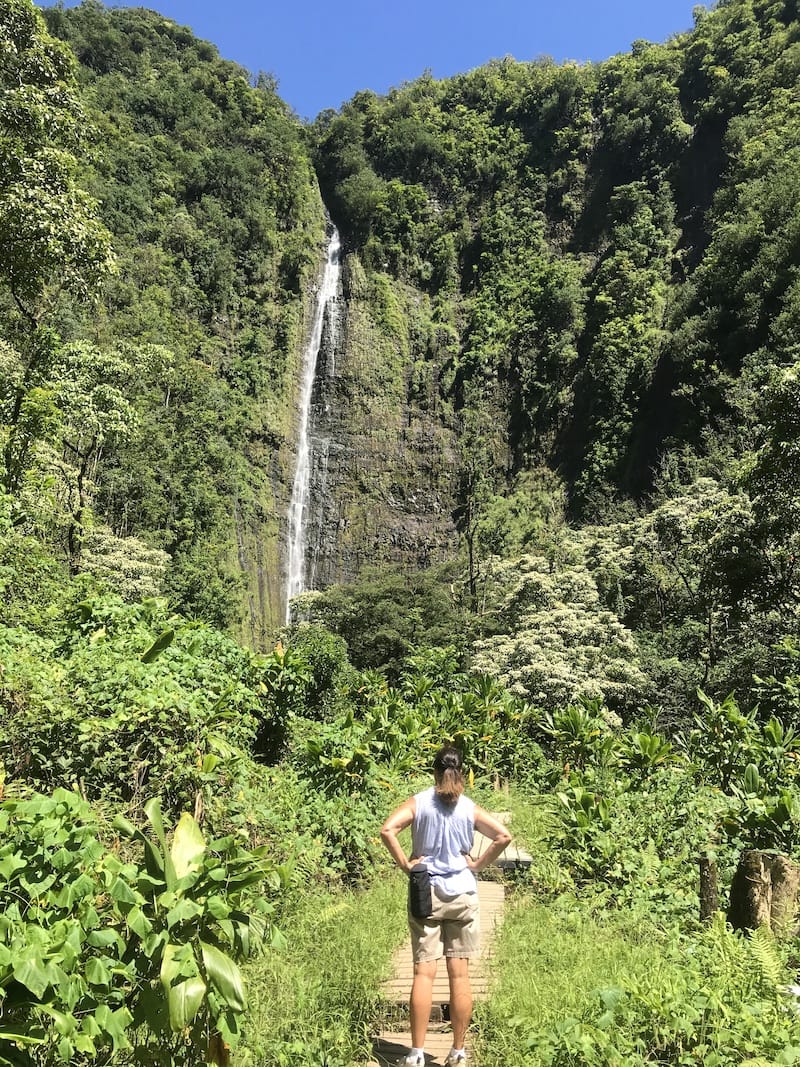 After returning to the Visitor Center, walk along the shore trails and view the Oheo Gulch (Seven Sacred Pools) and the beautiful Pacific Ocean coastline. The views are breathtaking.
Town of Hana
Explore the little town of Hana, which has about 1,000 inhabitants.
There are no big stores to shop in, but you will want to visit the Hasegawa General Store for souvenirs, check out the price of milk and eggs, pick up some evening snacks at the Hana Ranch Store, and mail a postcard from the Hana Post Office.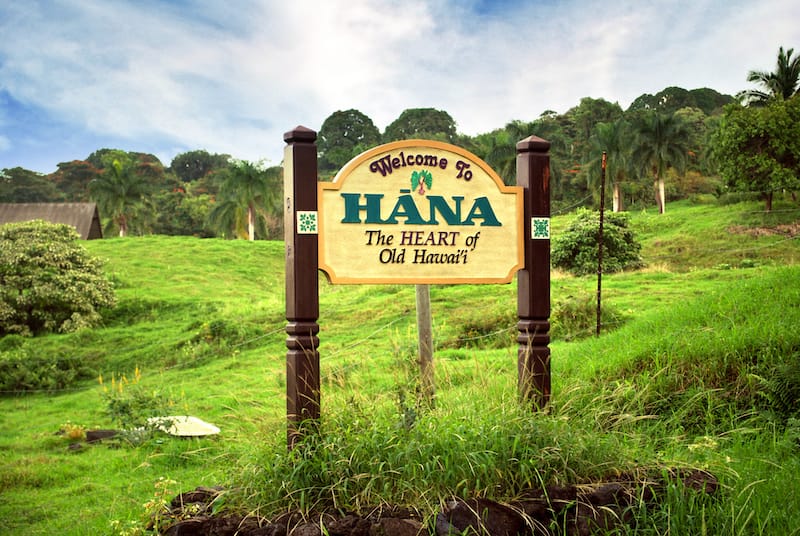 Lunch at the Hana Farms Roadside Stand
Before heading to Wai'anapanapa Park and the beautiful black sand Pailoa Beach, stop at Hāna Farms Roadside Stand or the Bamboo Hale for lunch or the makings of a picnic at the park.
Hāna Farms has a wonderful selection of homemade baked goods, including their award-winning delicious banana bread and coconut macaroons, local produce, and an excellent selection of local products from more than 15 local vendors.
The open-air Bamboo Hale has wood-fired pizzas and harvest salads that are perfect for takeout or to enjoy the ocean breeze and their tropical garden as you sit outside in the hale.
On Fridays and Saturdays, The Bamboo Hale is open for dinner until 8:00 PM with live music on Friday evenings.
Address: 2910 Hana Hwy, Hana, HI 96713
Pailoa Beach at Wai`anapanapa State Park (Requires Reservation!)
While in Hāna, save time to enjoy Wai'anapanapa State Park.
According to US News, it is the third best thing to do in Maui, and most definitely worth the time of getting a reservation and paying the entrance and parking fees.
At Route 360's Mile Marker 32, you will find the hidden Honokalania Road that leads you through a residential area to the parking area for the park.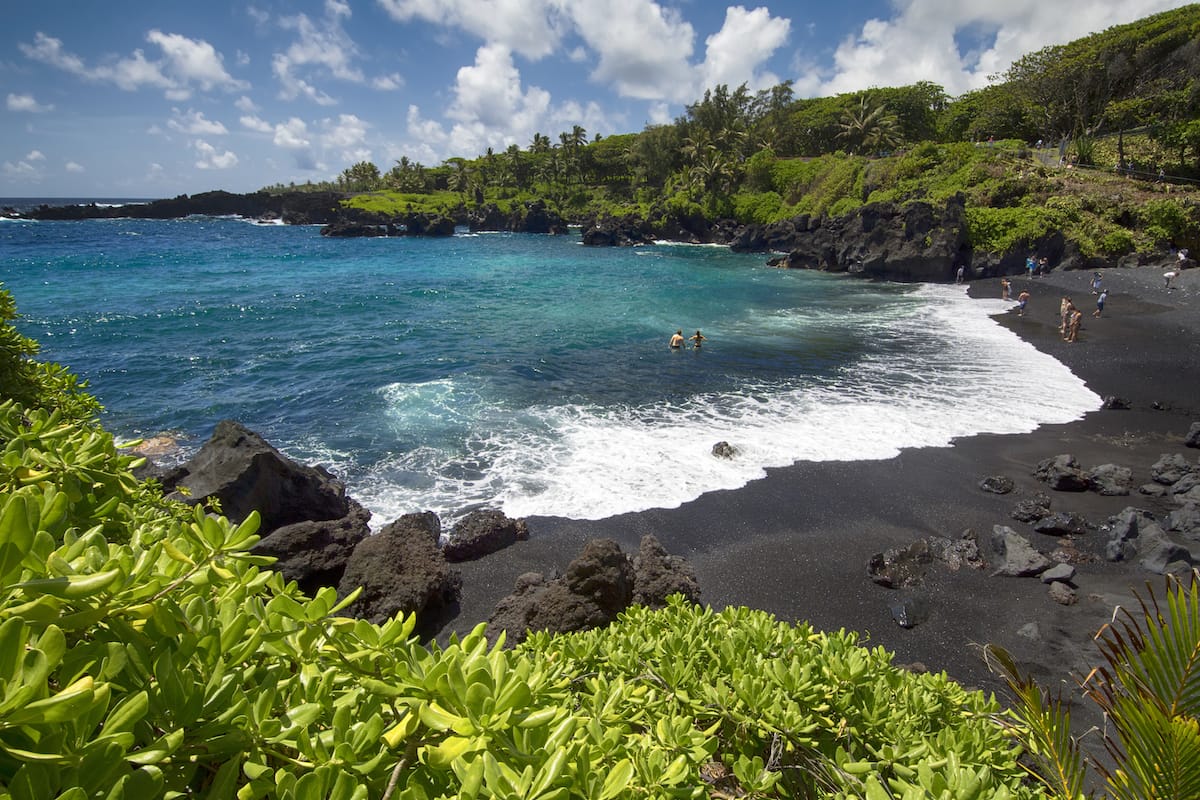 To enter the parking lot, you will need a timed entry reservation. The park is open from 7:00 AM until 6:00 PM each day with timed reservations available for 7:00 – 10:00 AM, 10:00 AM – 12:30 PM, 12:30 – 3:00 PM, or 3:00 – 6:00 PM.
The entrance fee is $5 for non-residents and free for Hawaii residents and children under 4. The parking pass is $10 per time slot for non-residents and free for residents.
If you plan on spending the whole afternoon, select all the time slots you want in one order; this way, you only pay the entrance fee once.
At Wai'anapanapa State Park, you will find not only a gorgeous shoreline with jagged volcanic cliffs that contrast with the lush green foliage and the glistening blue water but hiking trails, blowholes, a sea arch, and Maui's most famous black sand beach.
From the parking lot, signs will direct you to the blowhole, the Wai'anapanapa Coast Trail, or the stairs leading down to the black sand Pailoa Beach.
From the Wai'anapanapa Coast Trail, you will want to take a few pictures of one of the top 20 spectacular cliffside beaches.
🌟 GOOD TO KNOW: If you are heading to the beach, make sure you have water shoes since the beach is made up of small smooth rocks that make walking in bare feet uncomfortable.
The beach's shoreline has a hard break, so time your entrance and exit with the waves and get out far enough, so you do not get caught in the crashing wave. If you do, it will likely knock you down and roll you around in the sand.
Along the rocky cliffs on the left side of the beach is also a good spot to snorkel. The lava tube is at the base of the stairs, and the cliffside trail leads out from the far side of the beach to some freshwater pools.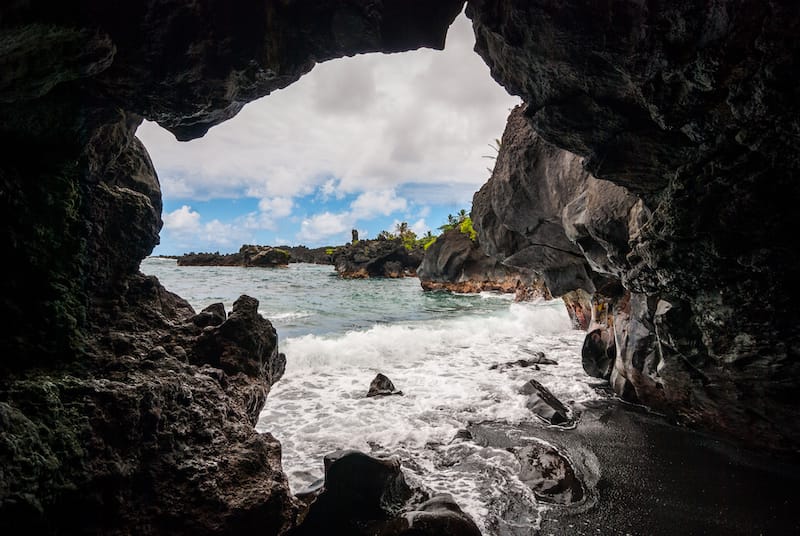 Just know that however long you stay, your time at Wai'anapanapa State Park will not be long enough.
Road to Hana Luxury Tour (with Helicopter Flight Return)
If you do not have two or three days in your itinerary to properly explore Hāna, or you are not comfortable driving the narrow, twisting, turning Hana Highway, then take the Road to Hana Luxury Tour.
This 6-hour adventure provides a comfortable Limo-Van ride where you can experience Hana Highway, enjoy driving by and stopping at waterfalls, and visit Wai'anapanapa State Park.
Then you will hop on a helicopter to fly over the Haleakala Crater, Maui's rigged coastline, and some remote waterfalls before returning to your car at the Kahului Heliport.
More Than One Week in Maui?
If you have more than 7 days in Maui, we recommend spending the day exploring some of the Upcountry farms along Haleakala's western slopes.
The higher elevation brings cooler temperatures, green pastures, botanical gardens, remarkable panoramic views, and some small, delightful towns.
Surfing Goat Dairy
Just 30 minutes from Kihei, you will find the Surfing Goat Dairy, the working goat dairy farm in the lower portion of the cute little town of Kula.
Both children and adults will be sure to enjoy petting, feeding, and milking the goats before getting a few samples of a variety of goat cheeses, including Udderly Delicious and Men's Challenge, lilikoi goat cheese cheesecake, and goat cheese chocolate truffles from the outdoor café.
The dairy offers a 30-minute Daily Casual Tour (adults $18/Children $12) from 9:30 AM – 3:30 PM on the half hour (except from 12:30 – 1:30).
They also offer the 1-hour Evening Chore and Milking Tour (adults $25 / Children 3-11 $20) at 3:30. All tours are available Tuesday – Saturday.
Before leaving, pick up some goat cheese spread, goat's milk soap, or goat cheese truffles to take home. The gift shop is open Tuesday – Saturday from 9:00 AM – 5:00 PM.
Address: 3651 Omaopio Rd, Kula, HI 96790
Maui Gold Pineapple Tour
The sweet 1½ -2-hour Maui Gold Pineapple tour takes you into the pineapple plantation and packing facility.
As you tour the plantation, you will see a wide range of pineapples, from the smallest to the ripest and ready to be harvested.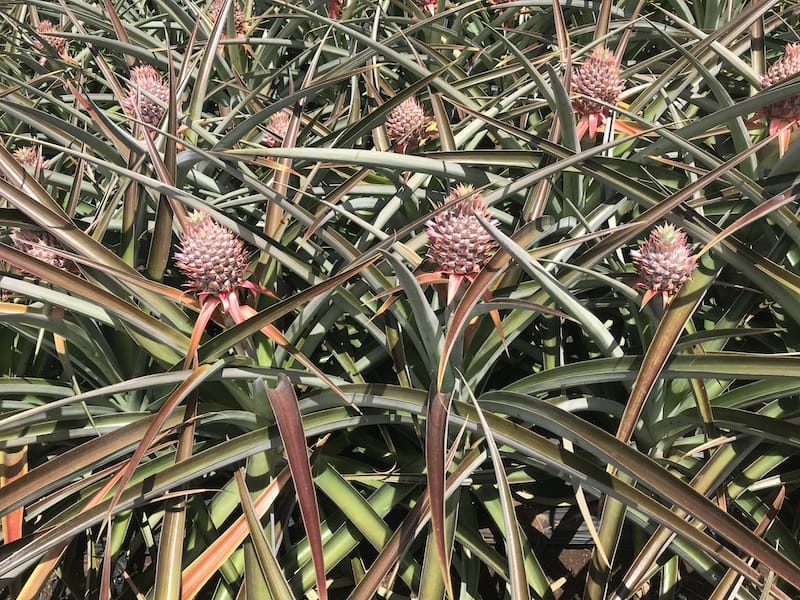 The tour also includes eating some juicy, fresh, sweet pineapple right out of the field and at the end, taking a pineapple with you to enjoy.
The tours leave from the Hali'imaile Distillery, at 883 Haliimaile Road, Makawao, at 9:30, 11:45, 1:45, and 3:30 daily. Tickets are $75 for adults and $65 for children. Or, you can book this tour!
Address: 883 Haliimaile Rd, Makawao, HI 96768
Hali'imaile Distillery
Then head down the slopes for 20 minutes and explore the Hali'imaile Distillery. Here they handcraft authentic Hawaiian spirits. On the tour of the facilities, tour guides will offer anyone 21 and over three samples.
The tour is $12 per adult and $10 for those 3-20. Distillery tours are 30-45 minutes and begin at 10:00, 11:00, 1:00, 2:00, 3:00, and 4:00 Monday – Friday.
Address: 883 Haliimaile Rd, Makawao, HI 96768
Ali'I Kula Lavender Farm
Finish off your day of Upcounty tours at Ali-I Kula Lavender. Here you can enjoy participating in a self-guided walk around the 13.5-acre farm.
The farm's 55,000 lavender plants produce 20 varieties of lavender, with about half blooming during July and August.
However, if your travels bring you here during another time, they do have others that bloom throughout the year.
As you stroll the grounds, take in the views of the Pacific while learning about lavender cultivation.
The farm is open Friday – Monday from 10:00 AM – 4:00 PM.
General Admission is $3 per person or $2 for seniors, military, and local residents.
Stop into the Lavender shop to find lavender-infused souvenirs, including soaps, lotions, teas, jams, and more.
Address: 1100 Waipoli Rd, Kula, HI 96790
Dinner at the Kula Lodge
At 3,200 feet in elevation, dinner at the rustic Kula Lodge Restaurant will feature a pizza cooked in the wood-burning oven, mango BBQ pork ribs, or macadamia nut pesto pasta as you enjoy the magnificent views looking down onto Kihei and Wailea.
The restaurant is a favorite of both Maui locals and visitors traveling through Upcountry Maui. Choose between sitting in the dining room or outside on the Kula Lodge Garden terrace.
Address: 15200 Haleakala Hwy, Kula, HI 96790
Where to Stay in Maui (Different Parts of the Island)
West Maui Lodging
Aston Kaanapali Shores (Budget): At Aston Kaanapali Shores, you will find an oceanfront property with suites with full kitchens and rooms with queen beds.
During your stay, participate in weekly hula lessons, watch the Polynesian Revie show, and relax around the freshwater pools.
Aston at The Whaler on Kaanapali Beach (Mid-range): The Aston at The Whaler on Kaanapali Beach is an upscale hotel that sits along the sands of Kaanapali Beach and next to the Whalers Village shopping mall.
Besides the beach, you can access an outdoor pool, BBQ grills, a fitness center, and studios with balconies, AC, and kitchens. If you don't want to eat in, head to the wide variety of restaurants that line the beachfront.
The Westin Maui Resort (Luxury): The 771-room Westin Maui Resort features a wide range of luxury amenities, shuttle service around West Maui, a gym, a full-service spa, and five restaurants with delicious local fare.
The Hokupa'a Lanai offers panoramic views, infinity edge cocktail pools, and a wide range of cultural experiences.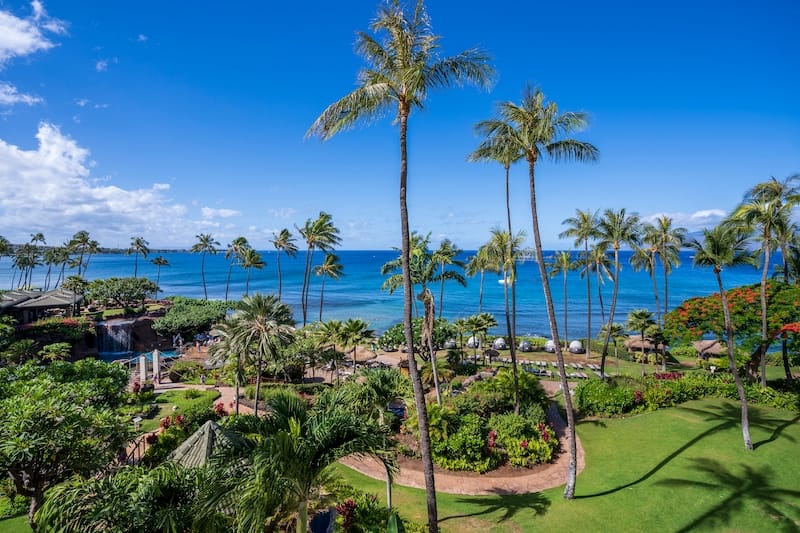 South Maui Lodging
Aston at the Maui Banyon (Budget): Aston at the Maui Banyan, a receiver of the 2021 Reader's Choice Award by the Hawaii Magazine for Budget-Friendly Resort, is a reasonably priced condominium resort right across the street from Kama'ole Beach Park II.
The property offers guests access to swimming pools, hot tubs, tennis courts, and BBQ grills. There are also plenty of restaurants and shops within walking distance.
Mana Kai Maui Resort (Mid-Range): Mana Kai Maui Resort – The Mana Kai Maui Resort's condos feature beachfront rooms, family-friendly amenities, a yoga studio, and lots of water sports to keep everyone busy throughout the day.
Grand Wailea by Waldorf Astoria (Luxury): Grand Wailea, A Waldorf Astoria Resort, offers guests 780 rooms with lanais, a huge pool, and a 50,000-square-foot spa.
The daily resort fee includes snorkeling lessons, scuba clinics, photo sessions, yoga classes, and a beach umbrella. While here, you will want to dine at Humuhumunukunukuapua'a, the overwater bungalow that serves gourmet Hawaiian and Polynesian dinner entrees.
Upcountry Maui Lodging
Spend the night at one of the cottages at Kula Lodge. Not only does the Kula Lodge offer five cute cabins to stay in, but they are also the closest lodging for your early morning trek to the summit of Haleakala to catch the sunrise.
The lodging offers queen-size beds, private baths, a private lanai, and an electric fireplace for those chilly evenings. Some of the cabins provide lofts with two twin beds or futon beds.
With the lodge only being 12 miles or a 25-minute drive to the Haleakalā National Park entrance gate and a 50-minute drive to the Summit Building at Red Hill, where you will want to be at about 5:00 AM the following day, staying here will allow you to sleep in just a bit more.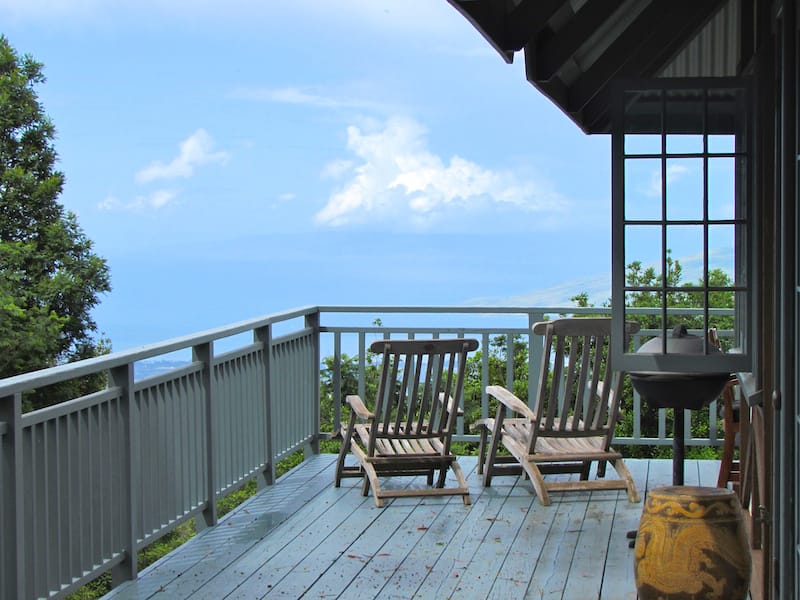 However, if you decide to stay the night in Kihei, it will be an hour and 20-minute drive or a 1½-hour drive from Wailea.
Hana Lodging (and Nearby)
Hana-Maui Resort (Luxury): Plan on spending two glorious nights at the Hana-Maui Resort. The luxury resort sits on nearly 70 acres that overlook the Pacific Ocean.
The resort offers 74 rooms, bungalows, suites, and condos for those who wish to relax in the remote eastern portion of Maui. The resort provides golf cart transportation around the resort.
There are also bikes to borrow, pools to enjoy, a spa, and an on-site open-air restaurant.
Camping at Wai'anapanapa State Park (Budget): Camping at Wai'anapanapa State Park
Cabins – $70/night – residents, $100/night – non-residents
Campsite – $20/night – residents, $30/night – non-residents
🌟 GOOD TO KNOW: If you are not staying overnight in Hana, make sure you leave Hana at least two hours before sunset. You DO NOT want to be on the Hana Highway after dark.
We hope that this 7 days in Maui itinerary helps you plan the most epic of trips!
If you have any questions about how to spend one week in Maui (or more!), please leave a comment below! Thanks and have an awesome trip to Maui!
Other Hawaii Itineraries
Pin this Maui 7 Day Itinerary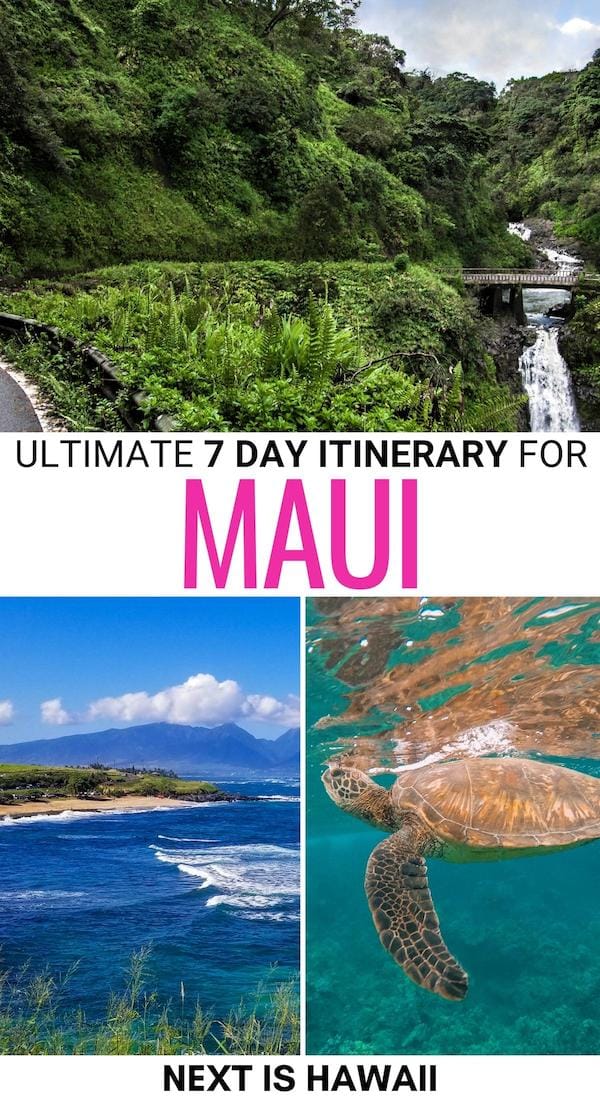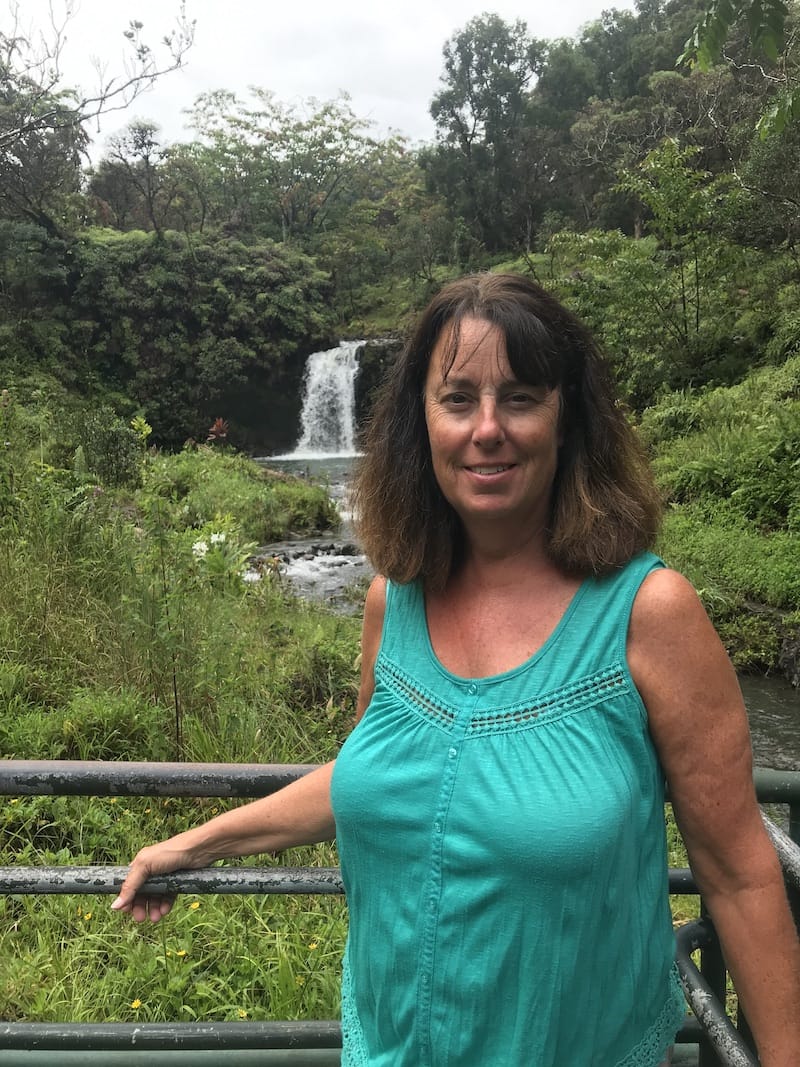 Laura Gray is a travel blogger and retired teacher. She is from Western PA but has lived in VA for the past 30+ years, with several trips to Hawaii. During the summer months, you will find her enjoying the beach in her hometown when not out on an adventure. Laura thrives on creating itineraries to make the most of each place she visits. She enjoys exploring National Parks (Laura has explored 1/3 of all the US National Parks), waterfalls, and beaches. Her travel blog posts have been featured on nearly a dozen sites.