Also known as Upcountry Maui, Makawao is a small artistic community known for its Hawaiian cowboys (known as paniolo in Hawaiian). These are some of the best things to do in Makawao!
Planning your trip to Maui and Makawao last minute?
If you're traveling to Maui and Makawao last minute, you want to ensure you have lodging/tours ahead of time! Below are some of our top picks on the island!
🌴 Best tours and activities on Maui:
🛌 Places to stay in Makawao:
🚗 Looking for the best way to get around Maui? Click here to check rental car rates for Hawaii!
The small Hawaiian town is also known for its artistic community, and it was named one of the top 25 destinations for art lovers in the USA!
Located near the Haleakala Volcano on Maui, this small town has charm and plenty of attractions for every visitor to enjoy.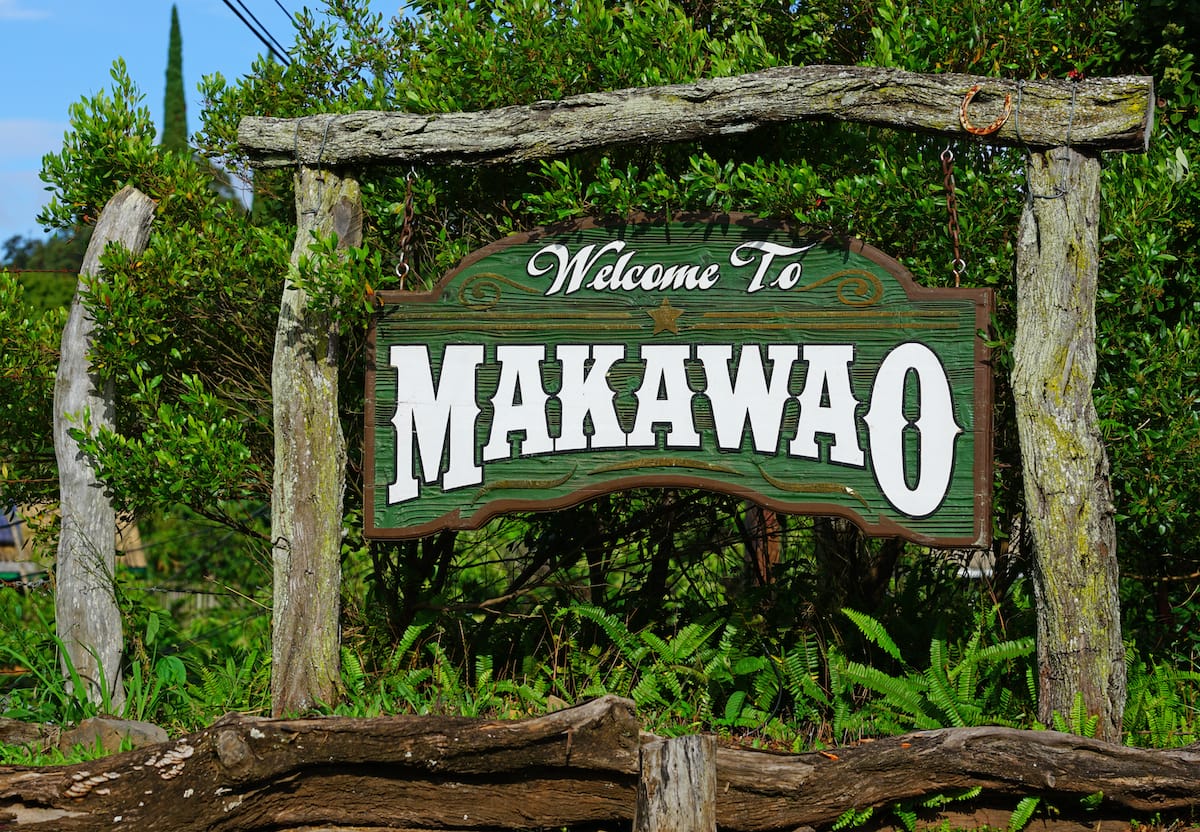 This guide discusses the top Makawao attractions and things to do. Did we miss anything? Let us know your favorite places to visit in Makawao in the comments!
How to Get to Makawao
The best way to reach Makawao is by flight to Maui and then a drive to upcountry Maui! If you're relocating to Maui and going through top car shipping companies, you will have your own car.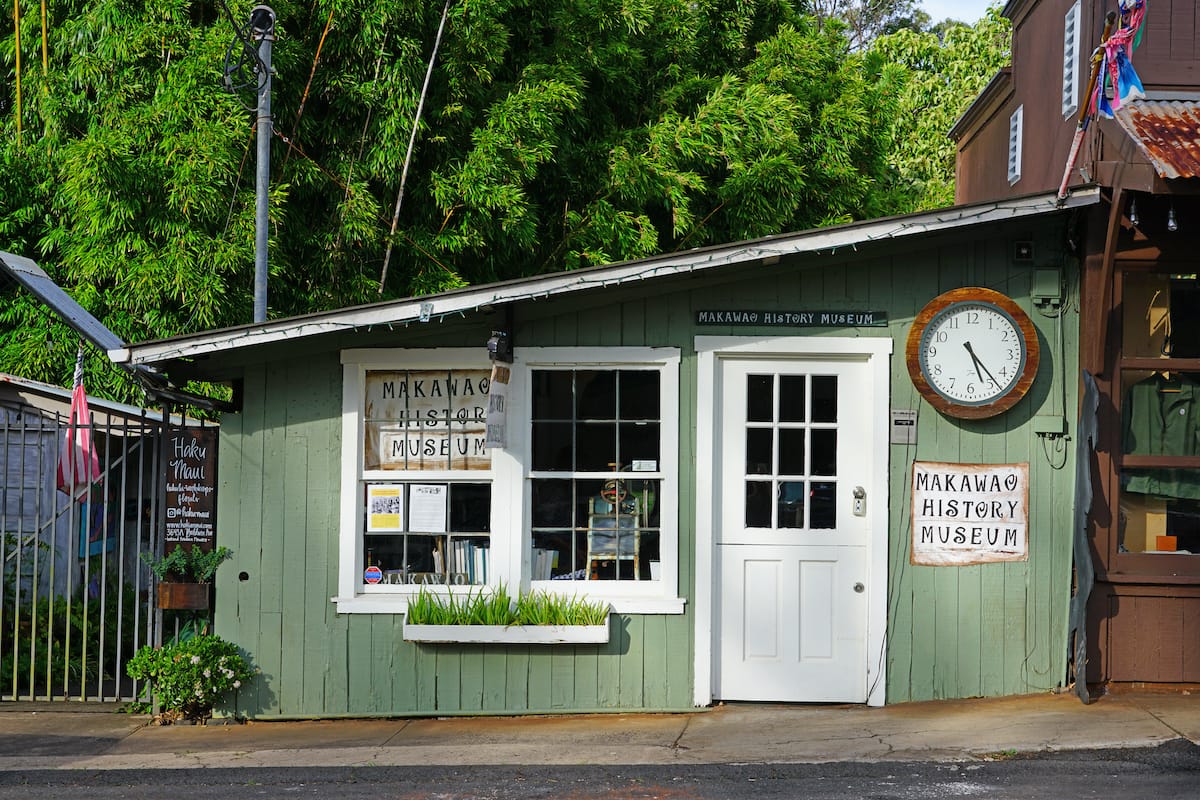 Otherwise – you will need to rent a car on the island! We definitely recommend renting a car on Maui in order to get around with ease.
>> Click here to check car rental prices for Maui
Best Maui Tours (to Maximize Your Time!)
If you're looking for something more organized when on Maui, here are some awesome Maui tours you should check out.
These tours will help you maximize your time, which is especially important if you only have a short amount of time on the island! We listed a variety so that you can pick which one is most suitable for you (and many include multiple places!):
Best Things to Do in Makawao
1. Makawao Park Eddie Tam Center
One of the best-equipped gyms on the island, the Mayor Eddie Tam Memorial Complex, is located at the Makawao Park Eddie Tam Center.
Locals refer to this center as Eddie Tam, and there are so many sporting events and outdoor recreational activities that go on here.
Eddie Tam features many recreational athletic fields, including 4 baseball fields, a basketball court, 2 soccer fields, and 2 tennis courts. Also, this center is famous for its hill where kids and adults enjoy cardboard slides.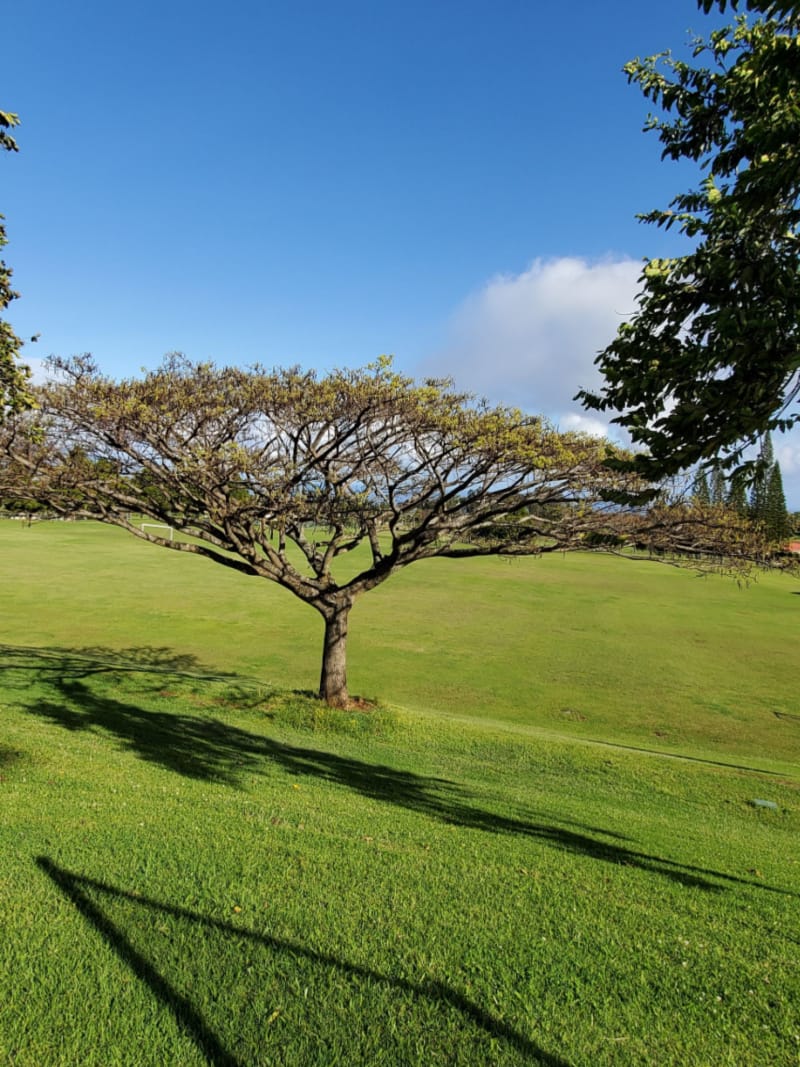 Another bonus is that the park is pet-friendly- there's a dog park nearby for both big and small dogs to play.
The park also features drinking fountains and hoses to wash off your dog. There are also picnic pavilions and playgrounds, making it a perfect place for visitors who want to bring kids.
2. Makawao Forest Reserve
The 2,093-acre Makawao Forest Reserve features many flowering and non-flowering plants. The forest reserve also offers visitors views of the ocean, island, and beautiful eucalyptus trees.
Some of the best activities here are mountain biking and hiking.
Makawao Forest Reserve features seven trails and three skill areas where you can enjoy mountain biking regardless of your skill level.
The three skill areas include the Akahi Akahi Skills Area featuring berms for novice/beginners, the Pauma Skills Area featuring 2 pumps for intermediate riders, and the Akamai Skills Area featuring a step-up jump for experts.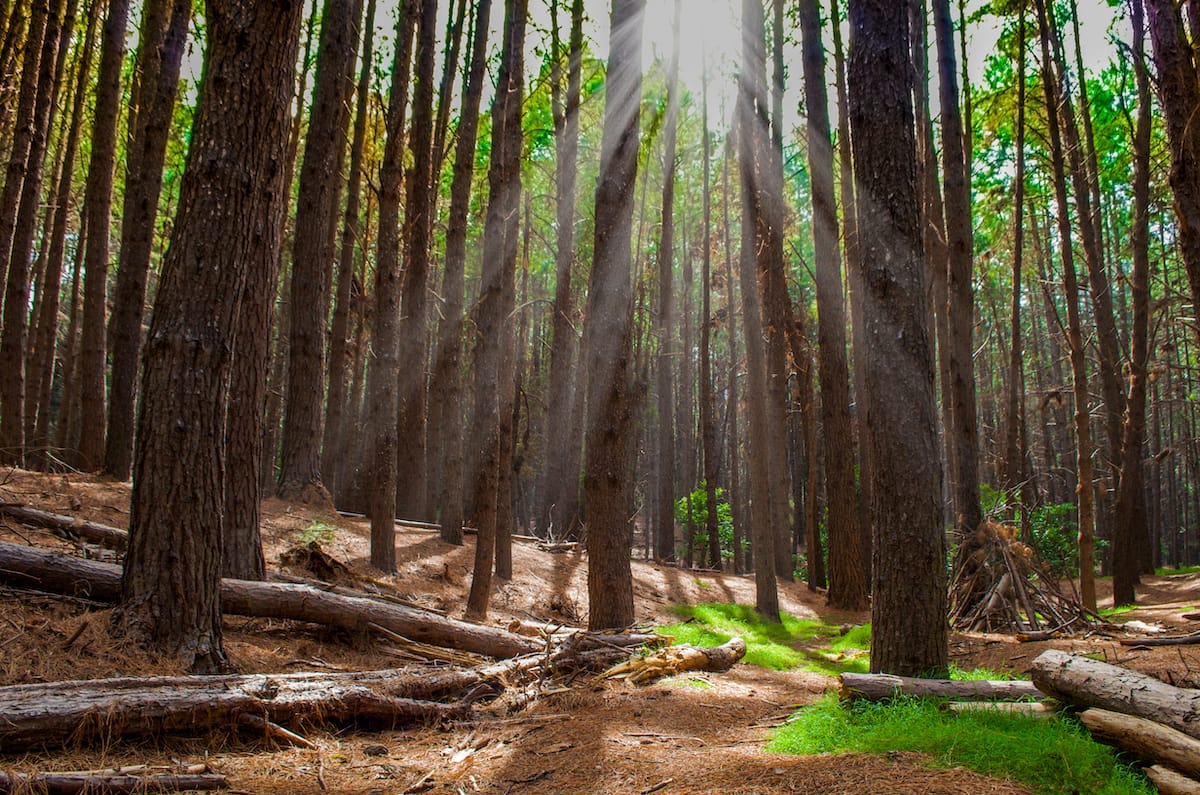 Locals have also created a thrilling trail featuring gap jumps, log rides, and rock drops for a more enjoyable mountain biking adventure. Furthermore, there is a company near the area, Haleakala Bike Company, where you can rent a mountain bike of any model.
Your package will come with other biking accessories, including a helmet, backpack, and wind gear. Their rentals cost between $45 to $55 depending on the model of bike you choose.
Kahakapao Loop Trail is the most popular spot for hiking at this reserve. This multi-use trail is quite beautiful, featuring 5 miles of singing birds and beautiful plant species.
After hiking, mountain biking, and taking photographs of the breathtaking surroundings, we recommend that you stop at a nearby restaurant for a delicious meal.
3. Hui No'eau Visual Arts Center
The Hui No'eau Visual Arts Center is a 25-acre estate formerly owned by the Baldwin family of Makawao.
As expected, this art center features a lot of exhibits, galleries, studios, and classrooms that teach a range of topics, including sculpture, Hawaiian art, and jewelry making.
The classes are available and open to all ages, including children.
View this post on Instagram
From here, you can enjoy free entry into the Kaluanui Estate, where you can shop for beautiful art gifts, view art exhibitions, and watch talented artists create masterpieces.
Lastly, don't forget to take in the breathtaking surroundings and learn a little about Maui history while you are here.
4. Sacred Garden of Maliko
The Sacred Garden of Maliko is a nonprofit sanctuary that offers room to meditate and experience peace.
Entry to the Sacred Garden of Maliko is free, and it is open every day from 10 am to 5 pm.
The garden is quite peaceful, featuring an exotic greenhouse with fishponds, beautiful plants, 2 rock garden labyrinths for walking meditation, a Buddha garden where you can sit before the most beautiful Buddha, and sitting areas for relaxation.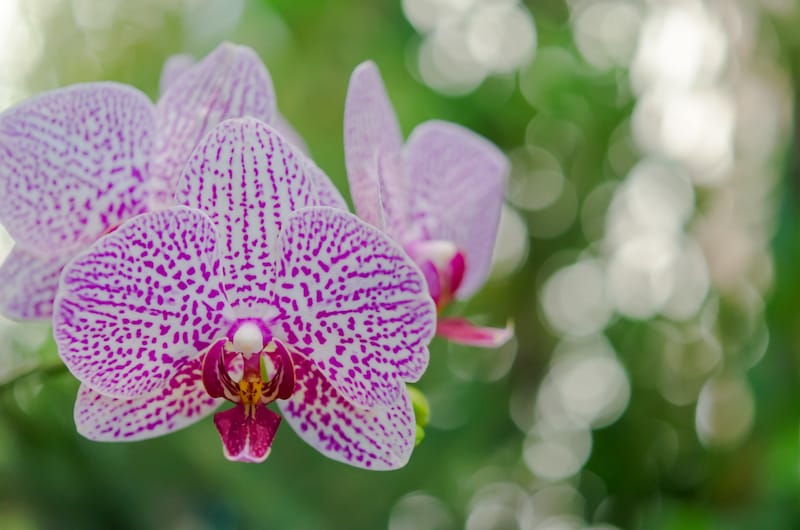 In this peaceful garden, you can engage in other relaxing activities like reading a book in the library, reading or writing in the community journal, using the art table, or just spending time in silence.
This is just a perfect place to get away from the noise and relax your body, mind, and spirit. Also, the Sacred Garden has a store where you can shop for some creative and beautiful items.
5. Viewpoints Gallery Maui
Located on Baldwin Avenue, the Viewpoints Gallery is a cooperative of 20 artists.
At this large art gallery, you will find Hawaii-themed paintings, exhibitions, pottery, vases, bowls, sculptures, and unique art.
Some recent exhibitions at this gallery are American Icons, Celebration of Hawaii, Hawaiian Flora and Fauna, and "The Art of Hula," which featured photographs of dancers and geometric Polynesian designs.
If you love art and creative works, you should stop by the Viewpoints Gallery. You'll meet visiting artists and learn about the area's arts and history.
Also, you can take classes and attend workshops in different classes, including pottery, sculpture, printmaking, and jewelry making.
While you are here, you can watch glassblowing at one of the best-known art galleries, Hot Island Glass, which is just next door to Viewpoints.
6. Sherri Reeve Gallery & Gifts
Also located on Baldwin Avenue, this vibrant gallery features island-style watercolor arts by Sherri Reeve, a talented Hawaiian artist.
Sherri Reeve's vivid watercolor collection spans 20 years of art, and they all have something in common: they depict the Aloha style and spirit.
Her watercolor collections feature paintings of trees, flowers, beaches, birds, whales, sea turtles, and more.
View this post on Instagram
Here at the Sherri Reeve Gallery, you can get different artistic gifts, including t-shirts, mugs, stationery, cards, art prints, notebooks, and more, all at a reasonable price. It's an excellent one-stop shop for all sorts of souvenirs and gifts.
This little store is family-run and is open every weekday from 9 am to 5 pm and on weekends from 10 am to 4 pm. Sherri Reeves is usually in the gallery working with her talented daughter, Hailey.
Therefore, when you visit the gallery, you get to meet her, talk to her, and maybe even get her signature on items you get.
7. Makawao Hongwanji Buddhist Temple
You should also be sure to check out the Makawao Hongwanji Buddhist Temple. This temple is welcoming to all visitors, and the environment is quite serene.
They have many groups and communities in the temple, including the Judo Club and Boy Scouts.
Also, the famous Obon Festival is held every July here. This festival is a night where Buddhists and non-Buddhists come together to dance, eat, and meet new people. It's also an event where people honor the dead and pray for them.
If you visit around the time of the festival, you will find the Obon dancers in their bright Kimonos, glowing lanterns, and taiko drums.
8. The Maui Cookie Lady
The Maui Cookie Lady is the store where you can get the most delicious giant cookies in Makawao (and is essential for any Maui itinerary.
Mitzi Toro, aka the Maui Cookie Lady, spreads the aloha spirit to visitors of all walks of life through her cookies.
Her cookies are packed with ingredients like Waihee Valley Plantation macadamia nuts, lavender, mango, and lilikoi sourced locally from Hawaii farms.
View this post on Instagram
Visitors love the giant size of the cookie and the combination of different flavors that deliver a delicious taste.
The Maui Cookie Lady offers about 12 to 15 flavors at a time, and sometimes, the store offers limited-edition cookies based on seasons and trends.
One popular seasonal cookie is the Anuhea Upcountry Breeze cookie, which contains white chocolate, macadamia nuts, calamari, sea salt, and lavender.
We recommend her two best-selling cookies, the Butter Rum Triple Chunker and the White Chunk Mac But, to anyone who wants to visit.
9. Hot Island Glass
Hot Island Glass is a glass-blowing gallery where visitors can watch artists create masterpieces from molten glass.
People are always welcome to watch from the viewing bar or explore the art in the gallery. Hot Island Glass is a partnership between Chris Richards and Chris Lowry, two great glassblowers in Hawaii.
Visitors may come across them here, creating their unique works of art.
View this post on Instagram
Hot Island Glass is situated in a very welcoming environment, and besides watching artists create beautiful glass arts, you can also purchase colorful glass ass objects to take home.
Options to choose from include vases, bowls, plates, flowers, turtles, jellyfish, seashells, lighting, jewelry, and more. There's always something for everyone to buy at this gallery.
10. Espresso Mafia
There's no better way to relax in a small town than by trying out one of the local coffee shops. Espresso Mafia features delicious espresso drinks, non-coffee drinks, and food.
If you want a freshly baked meal, be sure to try one of their croissants, turkey and provolone sandwiches, or Caprese sandwiches.
View this post on Instagram
For coffee, you can choose between a variety of unique flavors including the rose latte, lavender vanilla latte, and the signature mafia latte made with the house-made organic Mafia Mylk.
Address: 3617 Baldwin Ave, Makawao, HI 96768
11. Satori Sushi
Satori Sushi is known for providing some of the best farm-to-table sushi in Maui. This food truck serves local fresh fish and options for vegetarians and vegans. It's open every day except Sunday from 12 pm to 7 pm.
Some of the most delicious sushi options include Da Kine, Green Goddess, and Lilikoi Spicy Tuna.
View this post on Instagram
In addition, you can choose to try favorites like miso soup or the ramen bowl. Satori Sushi gets its ingredients from local farms, providing visitors with an authentic taste of Hawaii.
Address: 3655 Baldwin Ave, Makawao, HI 96768
12. Ohana Island Grindz
Ohana Island Grindz is a lovely small family business featuring delicious local food.
It's generally open every day except Sundays from 7 am to 4 pm, but be sure to check out their Instagram page in case they offer any Sunday specials or if they change the hours.
You can try out some delicious breakfasts including a breakfast panini or acai bowl.
View this post on Instagram
You can also enjoy Belgian-style waffles of all types, including a classic Belgian waffle, chocolate chip waffle, and birthday cake waffle.
Also, be sure to check out some lunchtime favorites like hamburger steak and roast pork. Finally, finish off your meal with some fresh ice cream.
Address: 3647 Baldwin Ave, Makawao, HI 96768
13. Komoda Store & Bakery
The Komoda Store & Bakery is a favorite among visitors to Maui and it is one of the most popular places to visit on the island!
Some of its specials include cream puffs, stick donuts, long Johns, and guava malasadas, which both tourists and locals alike visit the bakery special to enjoy.
You can also try out some delicious pies, cookies, and cakes.
View this post on Instagram
The Komoda Store and Bakery is so popular that you might find a lot of these items sold out, so it's recommended that you get there before 10 am to make sure they have all their customer favorites.
The shop is closed on Wednesdays and Sundays.
Address: 3674 Baldwin Ave, Makawao, HI 96768
14. Maui Hands Gallery
The Maui Hands Gallery is every art lover's dream!
Featuring work by more than 300 Hawaiian artists, you can check out some of the photography, paintings, ceramics, cultures, glasswork, and more made by talented locals.
In addition, you can shop for these goods both online and at the gallery if you want to take a unique piece of Hawaii home with you.
Be sure to check out the website for specific exhibitions and artist-in-residence programs for when you want to visit.
The Makawao location is open from Monday to Saturday, 10 am – 5 pm, and Sunday from 11 am – to 4 pm.
Where to Stay in Makawao
If you're looking for a fantastic place to stay in or around Makawao, we recommend the following accommodations:
Did we miss any of the best things to do in Makawao? Let us know your favorite Makawao landmarks and attractions in the comments. Thanks!
More Maui Travel Guides
Pin this Makawao Things to Do Guide