Are you planning a trip to Hawaii in July?
This guide discusses everything you need to know from the average temperatures (island by island!) to the popular events during July in Hawaii!
Visiting Hawaii in July – Overview
Hawaii is one of those travel destinations where you can never go wrong with the timing. Visit the tropical archipelago at any time of the year, and you'll be rewarded with bright sunshine, moonlit evenings, and vibrant festivals.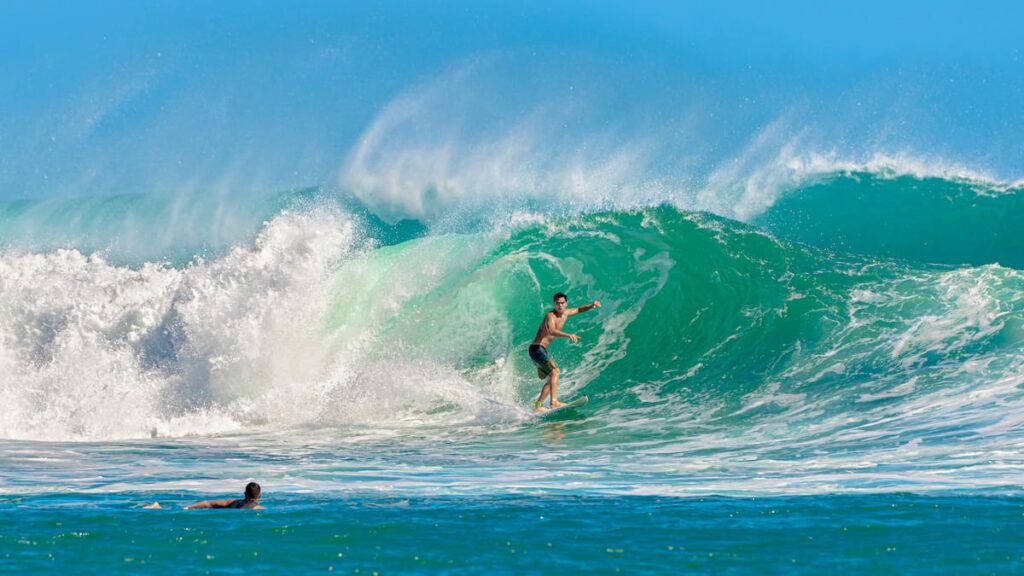 Nevertheless, there are a few months that tend to lure more tourists than the rest of the year.
With schools closing down for summer holidays and families gearing up for the 4th of July celebrations, July is one of the most popular months for visiting Hawaii.
This guide gives you a detailed glimpse of what it's like to travel in July to Hawaii, including weather, rainfall, festivals, island-by-island tips, and more.
Have you enjoyed a trip to Hawaii in July? Share your experience in the comments section below, and leave a few useful tips for other travelers. Thanks!
Weather in Hawaii
Blessed with semi-tropical weather, Hawaii is a year-round tourist destination. The average daytime temperatures range from 75 to 90°F. Evenings are fairly pleasant, with the mercury levels dropping to 50°F during winter.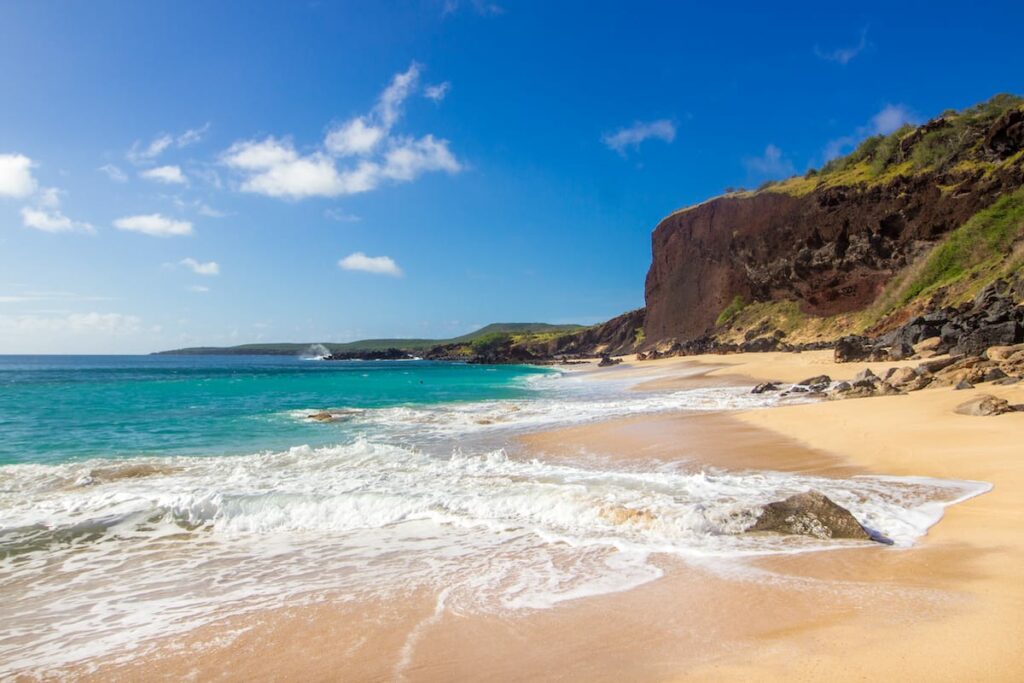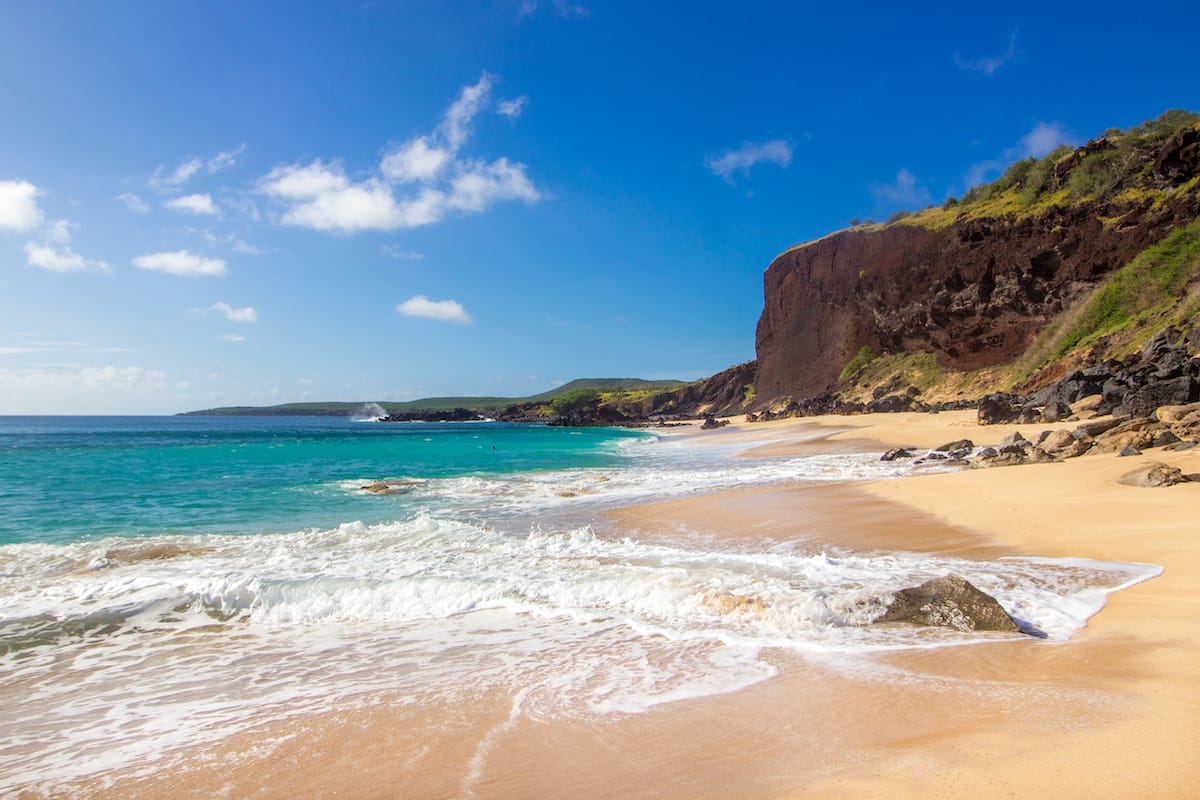 Irrespective of when you're visiting Hawaii, be prepared for occasional bursts of rain. Rainfall is more common during the months of November through February.
The good news is that most rain showers are short-lived, and interspersed with long spells of warm sunshine and clear skies.
The summer months between May and October are characterized by blue sunlight skies and balmy evenings. Precipitation and humidity levels are fairly low, making these months ideal for a relaxing beach getaway.
It's important to remember that the weather in Hawaii can vary from one island to another. Islands situated at higher elevations experience colder winters and snowfall too.
Hawaii Weather in July
July is one of the three months, along with June and August, that constitutes the peak tourist season in Hawaii. It's that time of the year when you get to experience the quintessential tropical summer with warm and dry days with plenty of sunshine.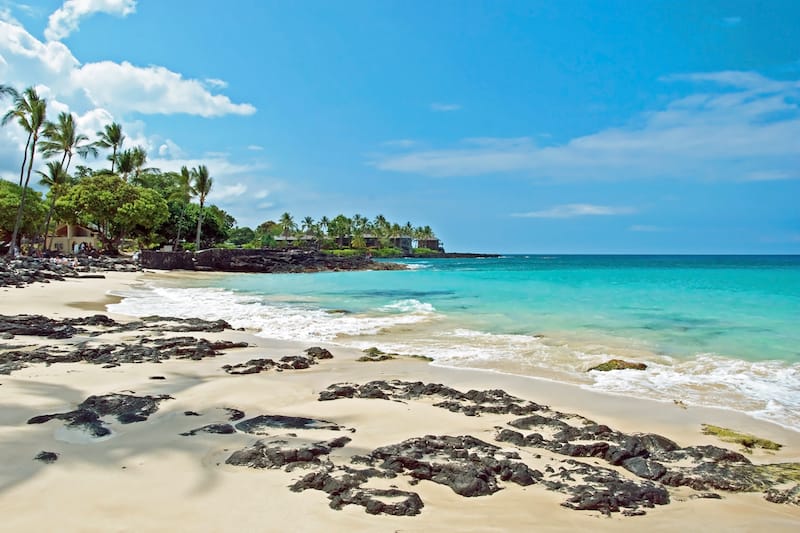 Daylight lasts for nearly 11 hours, giving you ample time to indulge in outdoor activities. Daytime temperatures vary in the range of low to mid-80s. Average rainfall across Hawaii in July is less than 3 inches.
Then there are the gentle evenings with a slight drop in mercury levels. Average nighttime temperatures hover around the low 70s. It's the ideal weather for a peaceful stroll along the beach under a star-studded sky.
And if you're someone who enjoys a refreshing swim in the ocean, you're in for a treat. In July, the ocean water in Hawaii is at an optimal temperature of 80°F on average.
Whether you're looking to swim in the Pacific waters, soak up the sunshine on a beach, or sip on refreshing cocktails throughout the day, Hawaii's weather in July will delight you.
Oahu in July
Known for its sprawling beaches, sprightly nightlife, and iconic Chinatown, Oahu lures plenty of tourists in July.
During this time, the weather in Oahu is characterized by blue skies, warm sunshine, and cool evenings. Average temperatures hover between the mid-70s and high 80s.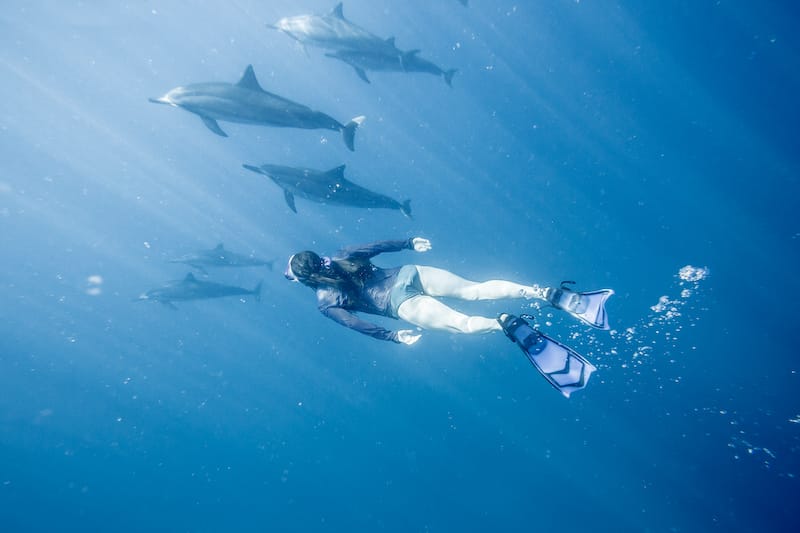 The average rainfall on the island is 0.92 inches, with the North Shore receiving more showers than the average. Ko Olina's precipitation levels are lower than the average.
Apart from the spectacular 4th of July celebrations, Oahu also celebrates the Hawaii State Farm Fair and Prince Lot Hula Festival in July.
Kauai in July
With the mercury levels hovering between 74°F and 84°F, the weather in Kauai is ideal for indulging in outdoor activities, such as kayaking, trekking, and birdwatching. If you're in the mood for snorkeling, it's wiser to head to the North Shore.
Kauai receives an average rainfall of 1.87 inches in July. While the weather is still characterized as pleasant and dry, there are roughly 18 days of rain events during this time.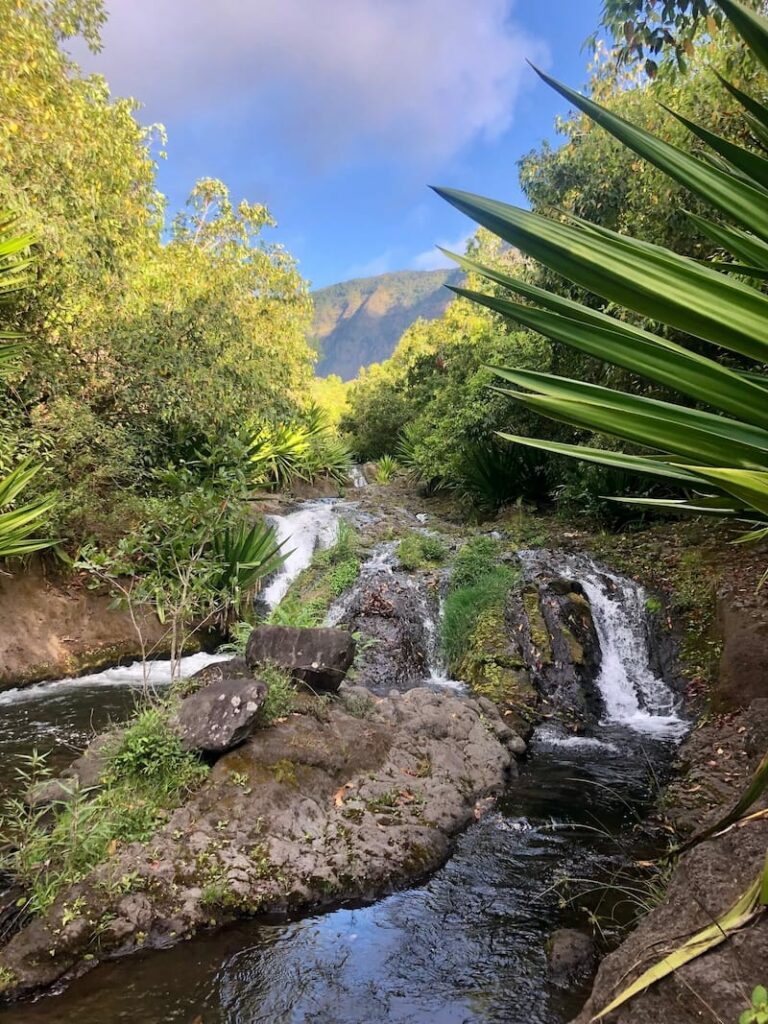 It's the month of the vibrant Koloa Plantation Days celebrations in Kauai. The island is also known for its 3D fireworks display during the 4th of July celebrations.
Maui in July
While the average temperature in Maui varies from 75°F to 85°F, be prepared for slight deviations as you head inland. For instance, the summit of Haleakala is always going to be colder than the rest of the island.
In July, the average rainfall in Maui is only 0.5 inches. Most resort areas, including Wailea, Lahaina, and Kapalua receive less-than-average rainfall. The only exception is Hana, which is situated on the eastern side of the island.
Despite increasing humidity levels, the weather remains pleasant due to the prevalence of the trade winds. It's a good time to enjoy swimming, snorkeling, sports fishing, and surfing in the Pacific waters.
Big Island in July
Typical July weather on the Big Island is the same as in the rest of Hawaii. The island receives an average rainfall of 0.57 inches during this time. The Kohala Coast, situated in the north, is even drier.
However, if you're planning to visit Hilo on the eastern edge of Big Island, be prepared for heavy rainfall. Receiving an average rainfall of 10.81 inches in July, it's regarded as the rainiest city in the US.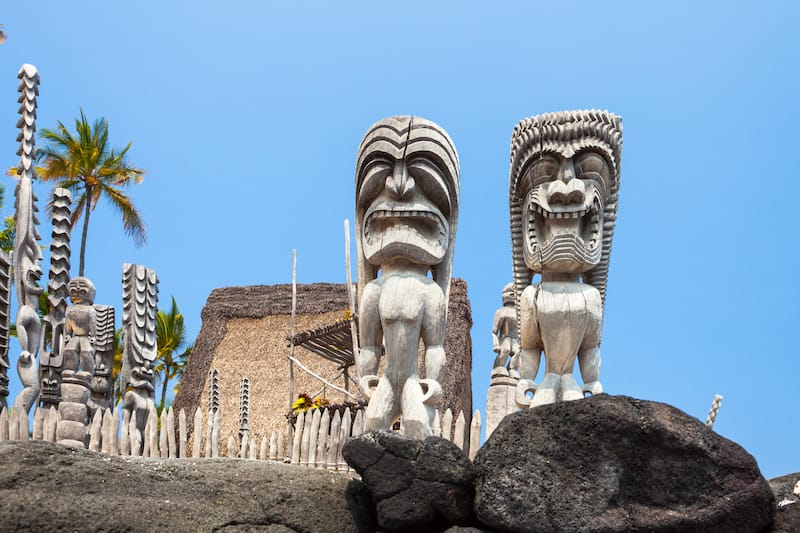 Molokai in July
With average temperatures between 70°F and 85°F, Molokai will delight you with its array of golden beaches.
Molokai receives an average rainfall of 0.44 inches in July. While the western part of the island tends to be drier, the eastern side receives more rainfall than average.
Lanai in July
July brings the spirited Pineapple Festival to Lanai. Unlike other islands in Hawaii, Lanai experiences slightly colder temperatures, in the range of 65°F to 77°F.
Also, the island receives an average rainfall of 1.66 inches, which is higher than the rest of Hawaii.
The good news is that the popular beach resort at Manele Bay receives less-than-average rainfall. That means you can enjoy a fun-filled beach holiday in July despite the higher precipitation levels.
Is It Safe to Travel to Hawaii in July?
Hurricane season in Hawaii starts from June 1 and extends all the way to November 30 every year. So, if you're visiting Hawaii in July, there's a slight chance that you might have to withstand adverse weather conditions.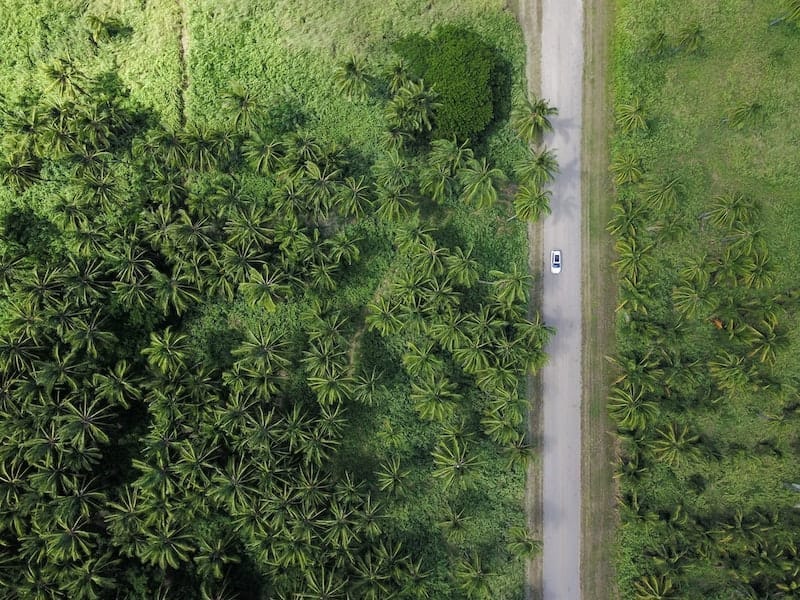 However, catastrophic hurricanes are a rare occurrence in Hawaii. The last major hurricane that hit the state was Hurricane Iniki in 1992. Rest assured that the odds of getting stranded on a Hawaiian island due to a severe storm are in your favor.
However, it's always a good idea to monitor the weather in Hawaii, and keep an eye out for extreme weather events.
Is It Expensive to Visit Hawaii in July?
The clear sunny skies, balmy ocean waters, and cozy evenings in July come at a higher price point. In terms of tourism, July is one of the busiest months in Hawaii. That's partly because of the onset of summer vacations in North American schools.
Also, most islands lure huge crowds with grand fireworks displays and other events during the 4th of July celebrations.
Hawaii Airfare in July
Flight tickets to Hawaii in July are pricier compared to the shoulder seasons. Expect the rates to peak during the 4th of July holidays. However, the airfare at this time is still lower than that during the Christmas and holiday seasons.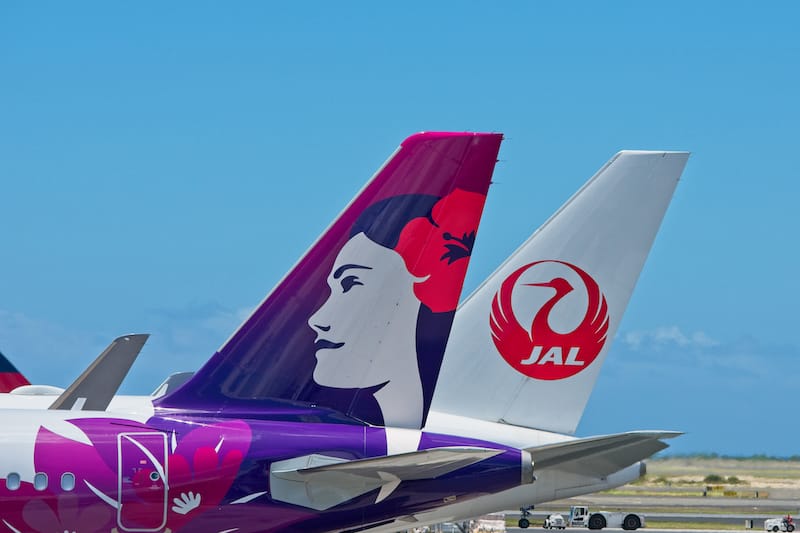 It's a good idea to check multiple flight booking portals for the best rates and discounts. Also, planning your trip in advance will help you slightly minimize the costs.
Hawaii Hotel Rates in July
Accommodation prices are at an all-time high during this time of the year. Hotel rates in Hawaii can rise up to $310 per night on the 4th of July weekend. Book your accommodation in advance to get more affordable rates.
How to Visit Hawaii on a Budget in July?
July, being one of the most expensive months in Hawaii, can seem like a far-fetched dream for budget travelers. But there are ways to make the most of the pleasant weather and bedazzling festivals without spending a fortune.
Start by planning your trip months in advance. That'll give you ample time to compare airfare and hotel rates on different platforms and leverage early-bird discounts.
Also, it's a good idea to choose lesser-known destinations that don't attract too many tourists.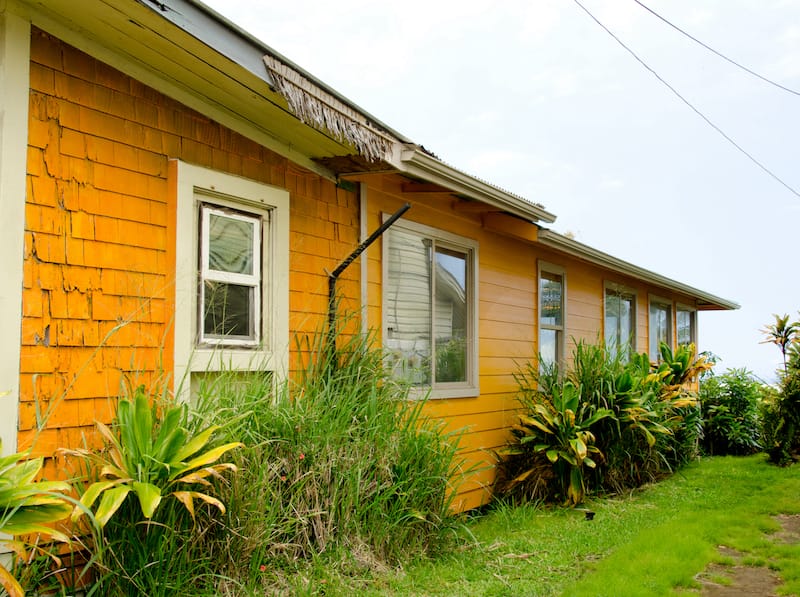 Key Highlights of July: Events and Festivals
When you think of visiting Hawaii in July, your mind instantly conjures the image of larger-than-life 4th of July celebrations. Each major island hosts its share of events with opulent firework displays and performances by top Hawaiian artists.
It isn't surprising that these events often attract more than 50,000 attendees from all over the country.
Other Hawaiian festivals in July include:
Pineapple Festival in Lanai
Prince Hot Lula Festival in Oahu
Koloa Plantation Days in Kauai
Apart from the popular festivals, most islands host a ton of workshops, concerts, and other events throughout the month. Make sure you check the latest information while planning your itinerary.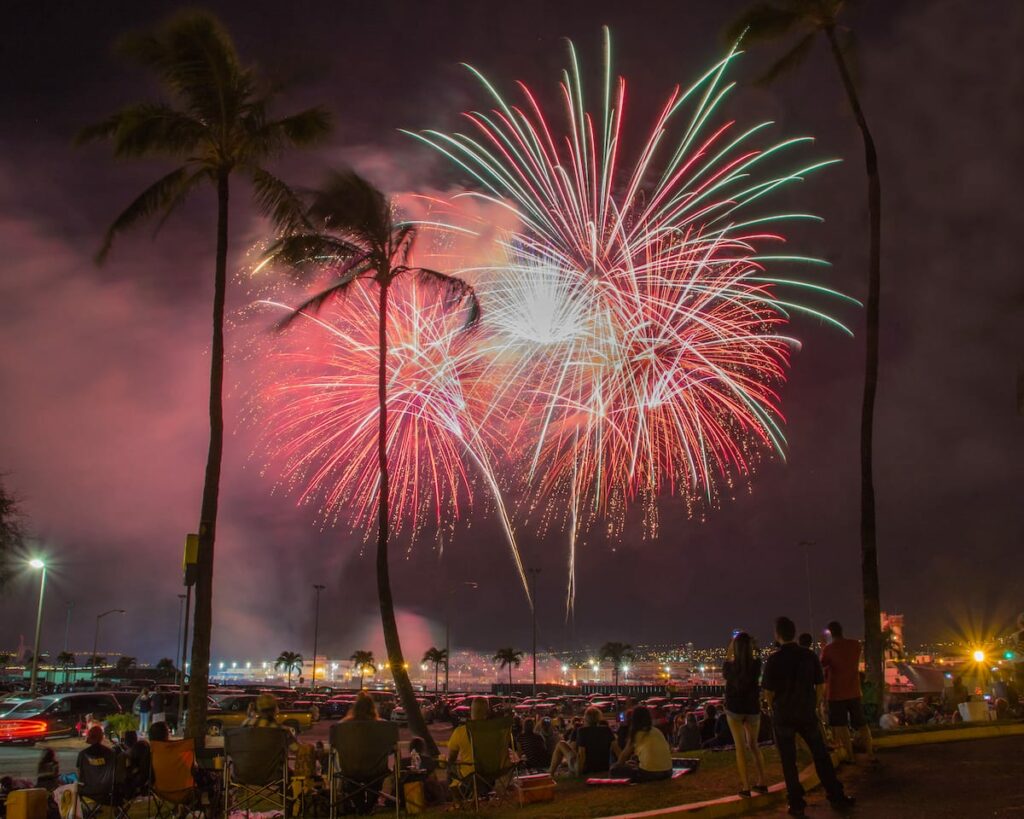 July is one of the busiest months in Hawaii with huge crowds and soaring hotel rates. But it's also the time when you get to experience the best summer weather in Hawaii. The vibrant 4th of July celebrations and other festivals further add to its charm.
What do you think about visiting Hawaii in July? Let us know in the comments!
More Hawaii Trip Planning Guides
Pin this July in Hawaii Guide