Are you planning a trip to Molokai? This guide will showcase the best things to do in Molokai for first-time visitors, including beaches, historical sites, and more!
Did we miss any of the top Molokai attractions, beaches, and more? Let us know your travel tips in the comments. Thanks!
Best Time to Visit Molokai
Visiting Molokai is a fantastic idea regardless of the time of the year that you decide to visit!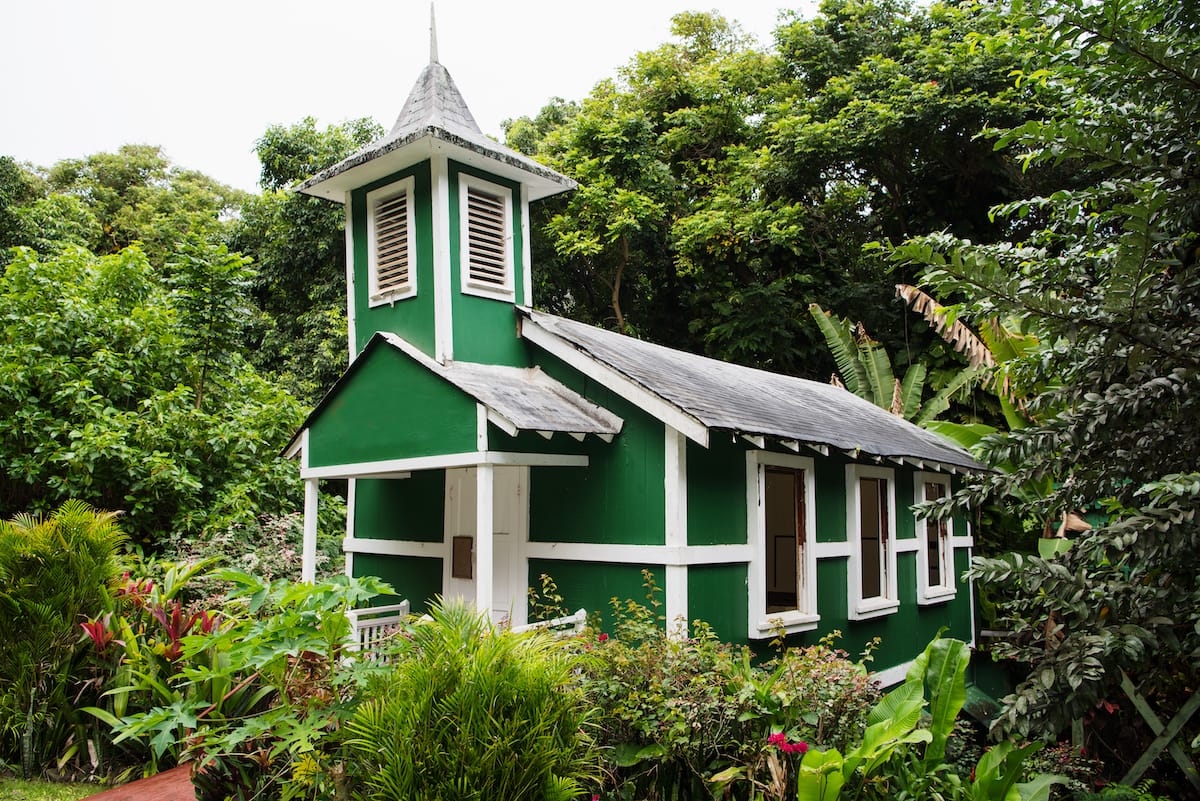 The island stays warm year round but it is drier and sees a lot less rain from June until October. The average temperature on Molokai is about 84F (29C).
Best Things to Do in Molokai
West Maui and Molokai 45-Minute Helicopter Tour
This is definitely one of the most exciting activities you can take part in if and when you visit Hawaii. During the tour, you fly over breathtaking scenery like deep valleys and tropical rainforests.
You are able to see the islands from a one-of-a-kind point of view and can fully enjoy both Maui and Molokai from above.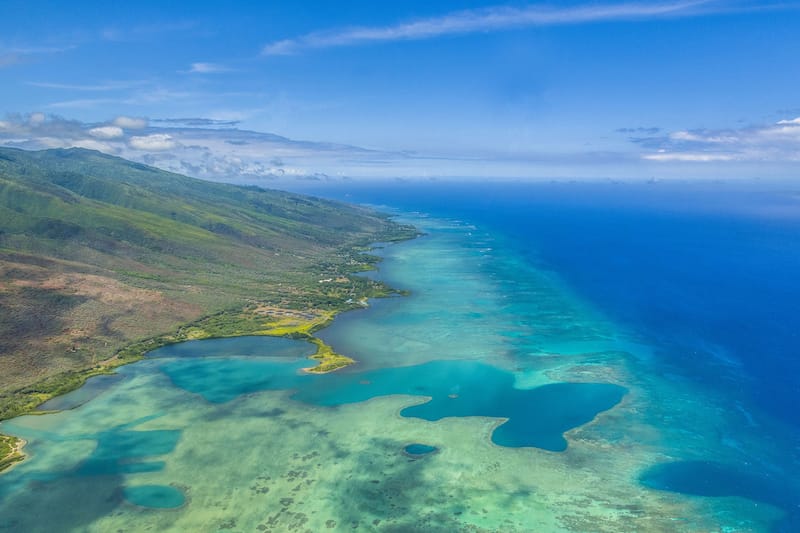 Enjoy watching Hawaii's unique nature and learn about its history as you fly over the Kahului Heliport, where the ancient chiefs were said to be secretly buried in the valleys.
The starting price for the trip would be $277 with free cancelation and a refund within 24 hours of the purchase.
>> Click here for rates and availability
Post-a-nut
One of many great attractions of this island includes what has become a tradition of sorts: mailing coconuts! You may be thinking, what's so special about that?
Well, in 1991, a fun idea emerged on this island by a woman named Margaret Keahi-Leary to create art on coconuts and send them around the world.
Today, this has become a piece of Molokai's identity in a way. Instead of sending a postcard bringing back a souvenir, post-a-nut is an unexpected and creative alternative!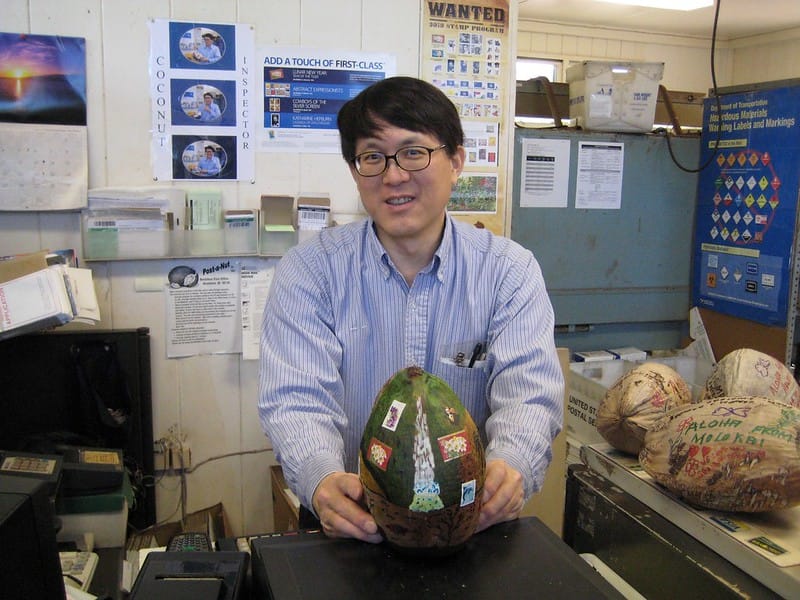 The coconuts and the art supplies are both completely free and the only fee is the delivery fee, which ranges from $13-$20, depending on the destination and the size of the coconut.
If you're not really the artsy type or you want your art to really pop, Teri Waros, the owner of the bookstore in Kaunakakai is more than willing to do it for you!
The fee depends on the complexities of the design you desire! However, as much as Teri loves what she does and gets compensated for her work, she too prefers for people to enhance the full experience and do the drawings themselves.
Also, along with the fun drawings, Gary picks out just as interesting stamps to mail the coconut off with!
Address: 2 Puupeelua Ave, Ho'olehua, HI 96729
Papohaku Beach
Papohaku Beach is one of the largest white sand beaches in Hawaii and an amazing place to relax and get away from all the chaos!
The beach is three miles long (hence its second name: The Three Mile Beach) and barely has any foot traffic.
At this Molokai beach, indoor and outdoor showers are available along with, of course, restrooms, and picnic facilities. You may also come across campsites there as well.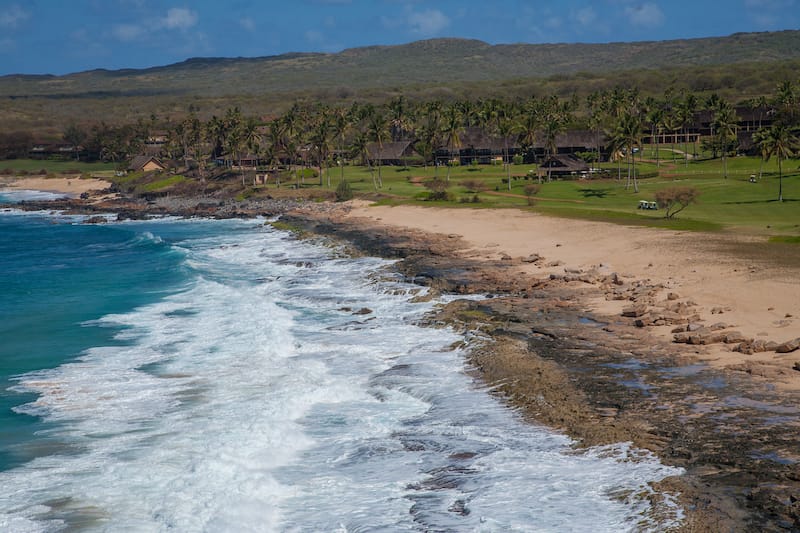 Also, besides laying on the sand and swimming you'd like to enjoy a nice view, over the Kaiwi Channel, just past Leahi (Diamond Head), is Waikiki!
However great though, please remember that during the months of October through March, you shouldn't go to the beach as it could be dangerous.
Molokai Plumeria
One of the many things that attract tourists to this island is the plumerias. These beautiful, yellow flowers are best known for their unforgettable fragrance.
First thought to have been Frangipani, a similar flower found in Europe by settlers, the Plumerias stood out with their pigmented color and strong scent.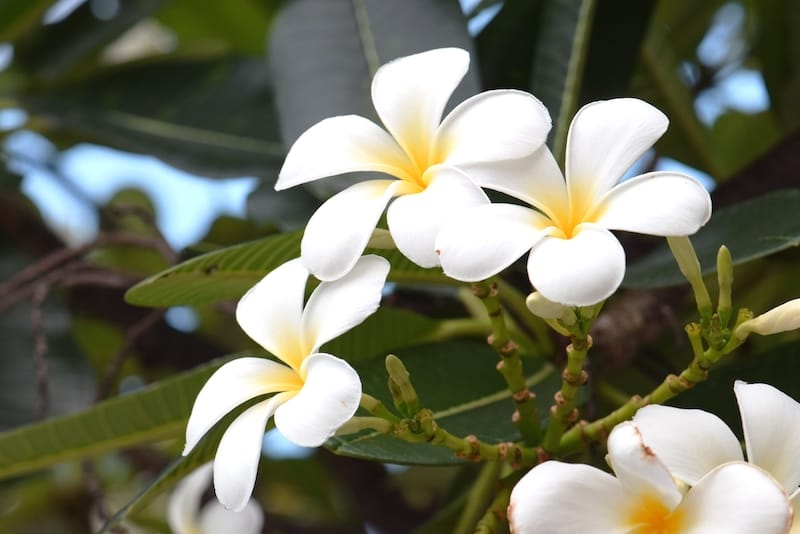 The flower had many names given to it by the locals, but the most well-known variant is Plumeria, given to it by a French botanist who first cataloged it in the seventeenth century.
On the island of Molokai, you will come across fields of this beautiful flower and have the opportunity to see an impeccable view of the flowers.
Halawa Valley Cultural Hike
The Halawa Valley Cultural Hike is not like any other regular hike. Along with benefiting your health, you also open your mind to a new understanding of Hawaiian culture.
During the hike, you will get the opportunity to hear stories from men who were born and raised in Molokai and will also get to see various cultural landmarks and countless rock carving designs from ancient times.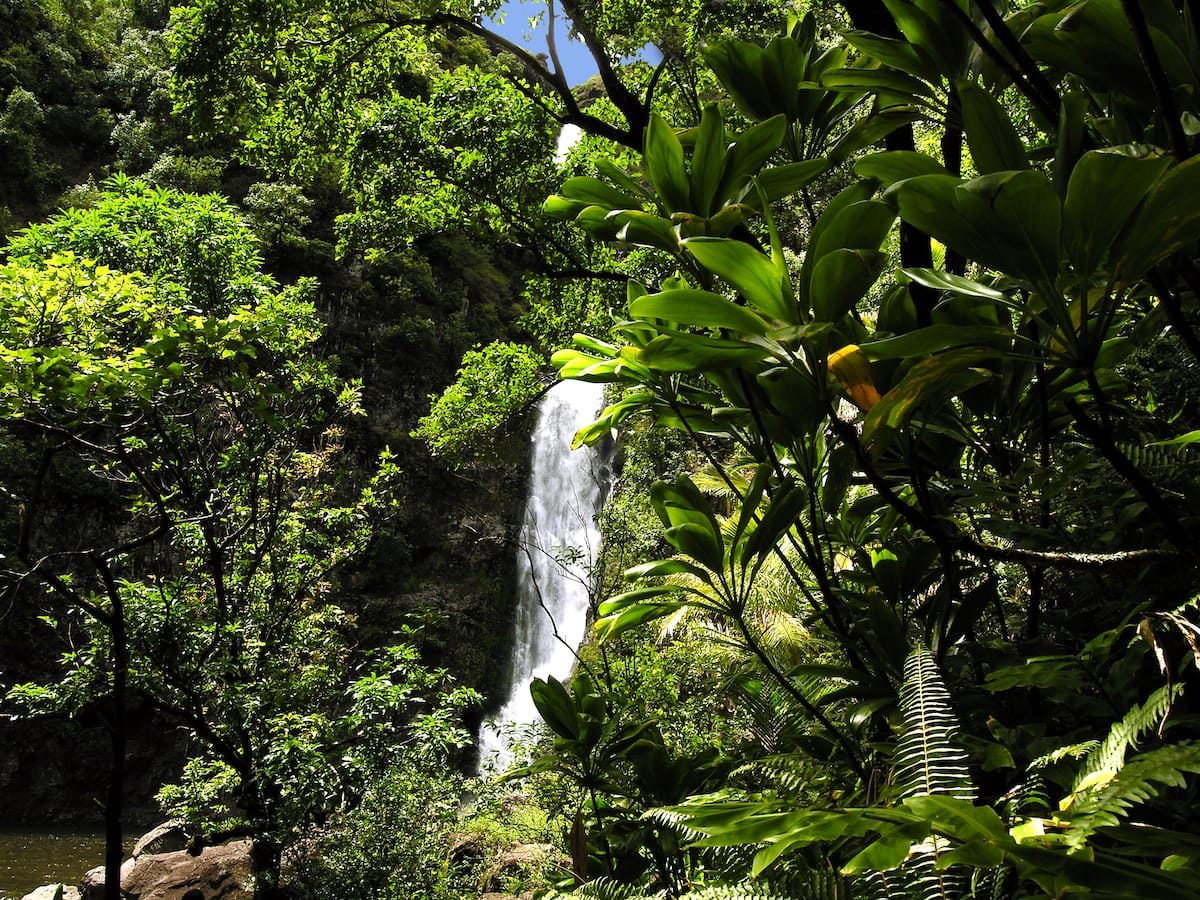 Not to mention, this hike ends with a nice, refreshing swim in the pond beneath Mo'oula Falls where you may enjoy your lunch and the breathtaking view.
Halawa Beach Park
Halawa Beach is renowned for its two curved bays and amazing views. Legend has it that in ancient Hawaii, the Molokai chiefs used to surf on this very beach.
However still a great attraction for surfers, it does tend to get a bit dangerous at times when strong currents occur due to the weather. Swimming on calm days should always be the way to go.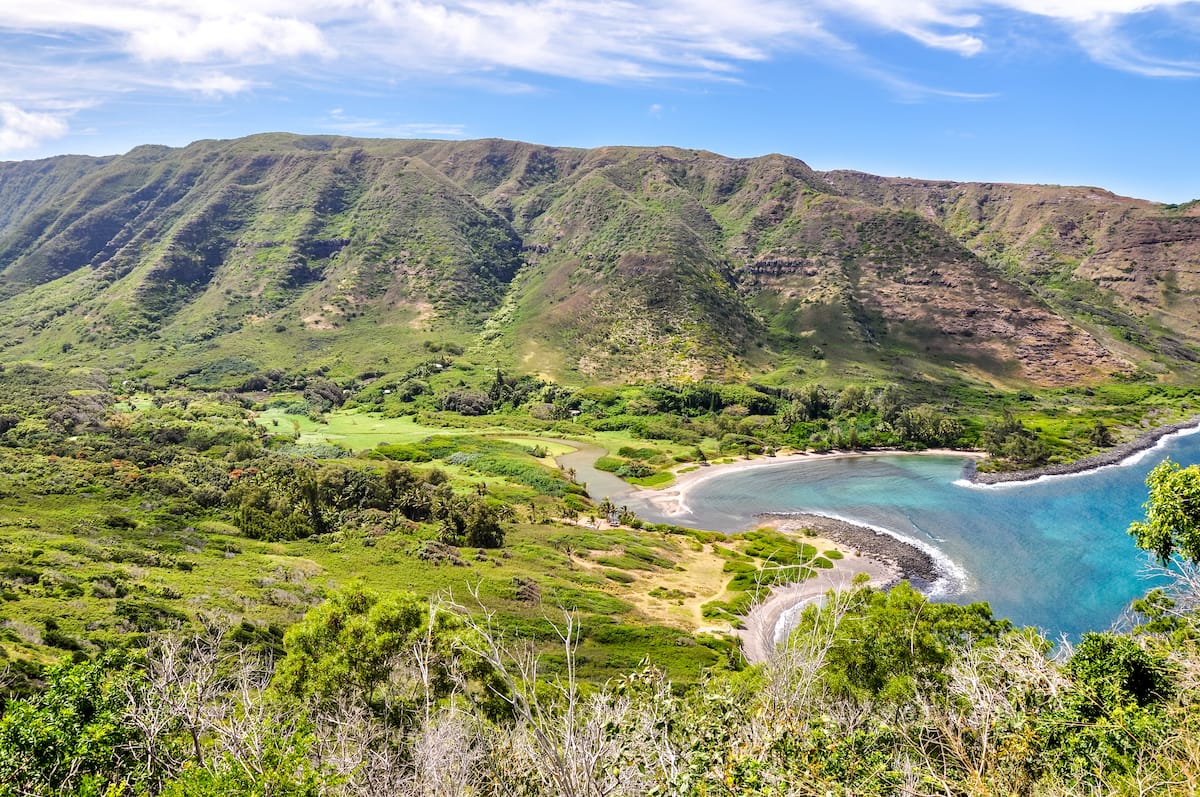 When the surf is up, however, surfers from all over come to catch some waves. If you're planning on taking a trip to Halawa Beach Park, make sure to take Highway 450 (aka Kamehameha Highway) all the way up to the east end until you reach the bridge.
Once you reach the bridge, cross it and follow the rough road until you reach gravel parking. In front of you, you'll then see the beach park.
North Shore Sea Cliffs
Molokai's sea cliffs are the tallest in the world and they are true: definitely a sight for sore eyes! During your trip, you can expect to pay about $300 (give or take) for a plane ride for three people (payment is per person though!).
During the trip, you will fly over Maui, Nakalele Blowhole, and Honolua Bay. After which, you'll fly over Molokai Harbor, where you'll have an unreal view of the famous Elephant Rock and the entire North Shore Sea Cliffs!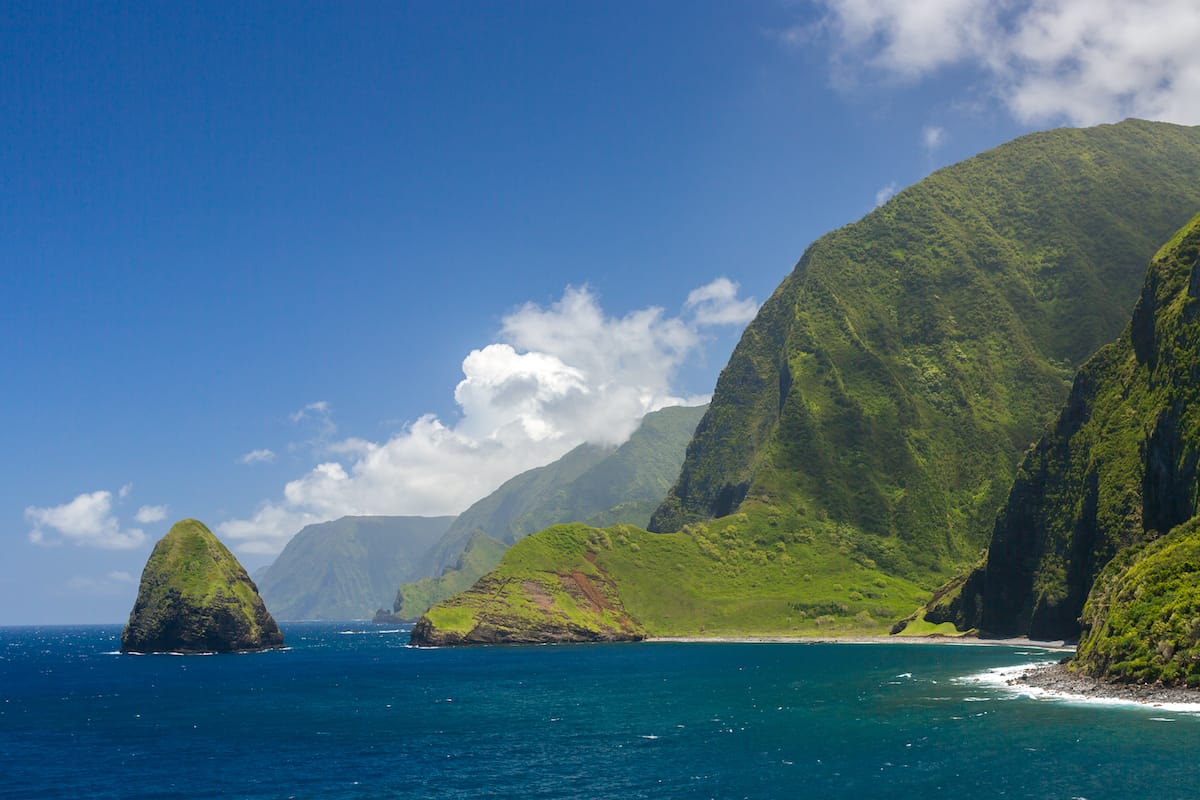 Finally, there's the Kalaupapa National Historical Park where you'll overfly what was once a leper colony, isolated from society and locked in by the tallest sea cliffs in the world!
The package also includes water, soda, headsets to hear the guide, parking fees, fuel sub-charge, and live commentary on board.
If in any case, you'd like to cancel, the policy gives you 24 hours to do so for a full refund. Also, if the activity is canceled due to poor weather, you will be compensated with a full refund or be given the option to pick another date.
>> Click here for rates and availability
Ka Hula Piko Celebration
Festivals are always a fun way to spice up any vacation getaway! Molokai isn't an exception!
The people of Molokai host annual festivals where they share their culture by giving lectures about the Island's history and also singing Hawaiian songs and dancing the ancient dances.
This festival takes place in Ka'ana, the birthplace of the Hula. The site is located on the Molokai Ranch Property. Please take note that a waiver must be signed before entering. You are also responsible for your own transportation, water, and umbrella.
Take into account that you will have to drive through a little bit of rough terrain and there are also no restrooms available, so please come prepared.
St Joseph Church
The St. Joseph Church is the third oldest church on the island!
It's most famous for its history of aiding the weaker brothers and sisters of the island as Father Damien, the priest who built the church, thought it would be best if the parishioners would serve special food for the leper patients after mass.
This heartwarming story carries on today and so does Father Damien's legacy as they continue to do good for the community.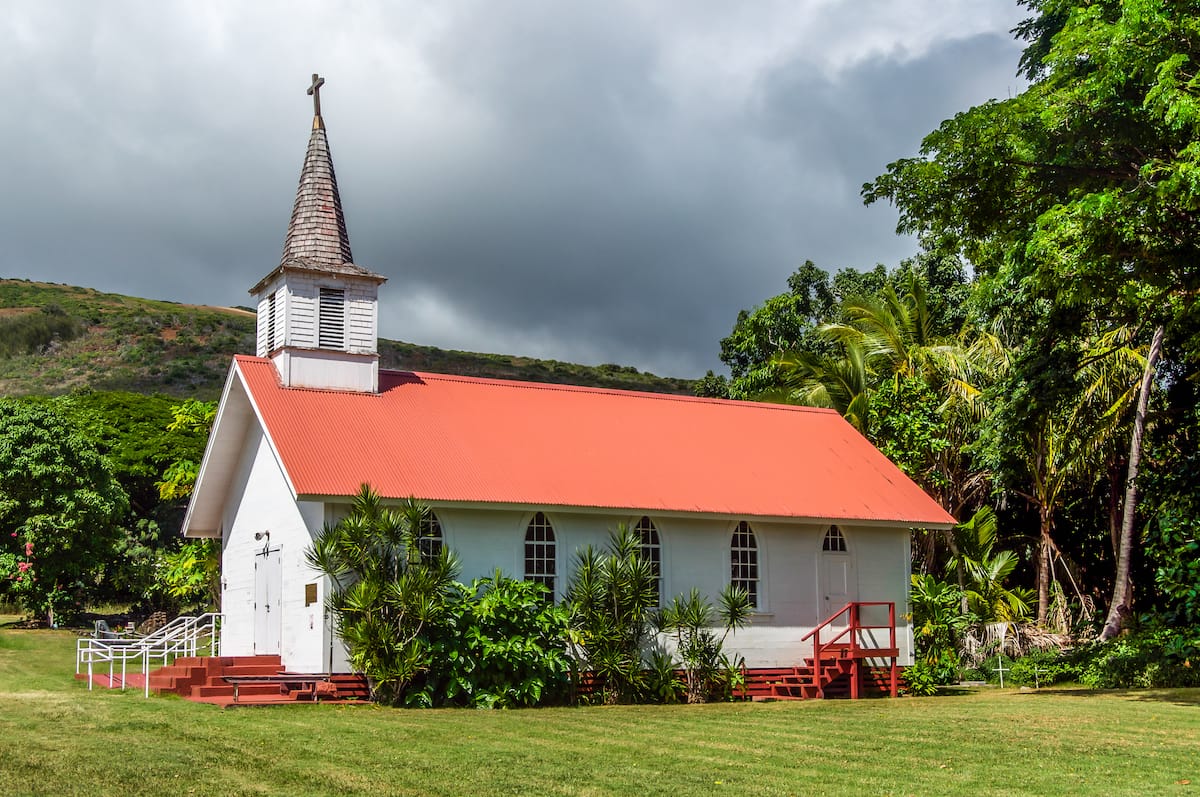 Today, the church is mainly used for wedding anniversaries as couples come to renew their vows!
If you're looking to celebrate your anniversary at one of the masses, contact the parish office to make arrangements. What better place to renew your vows than the beautiful Molokai?
Address: Kamehameha V Hwy Kamalo, HI, Kaunakakai, HI 96748
Kanemitsu's Bakery
This small-but-mighty bakery in the heart of Molokai, in Kaunakakai, is well known for its one-of-a-kind treats.
In a New York Times article featuring the island, the Kanemitsu Bakery was definitely one of the many highlights. The one factor that stood out about the place was its "hot bread."
If you are in Molokai, you HAVE to try it! The bread is described as a "pillowy loaf" and its loaves are split open and slathered with jelly, cream cheese, butter, and cinnamon or sugar.
This famous bakery was founded in 1935 by two brothers: Shigeo and Fred Kanemitsu. Today, Shigeo's son carries on the legacy and owns and operates his familyʻs business.
Address: 79 Ala Malama Ave, Kaunakakai, HI 96748
Kalaupapa
Kalaupapa was once an isolated place full of sickness and desperation. A couple of centuries ago, leprosy, also known as Hansen's Disease, was introduced to the Hawaiian Islands.
This disease was new to the people of Hawaii and immunity against it was very rare among them.
For this reason, the king at the time, King Kamehameha V, banished all the sick to the isolated Kalaupapa peninsula on Molokai's north shore.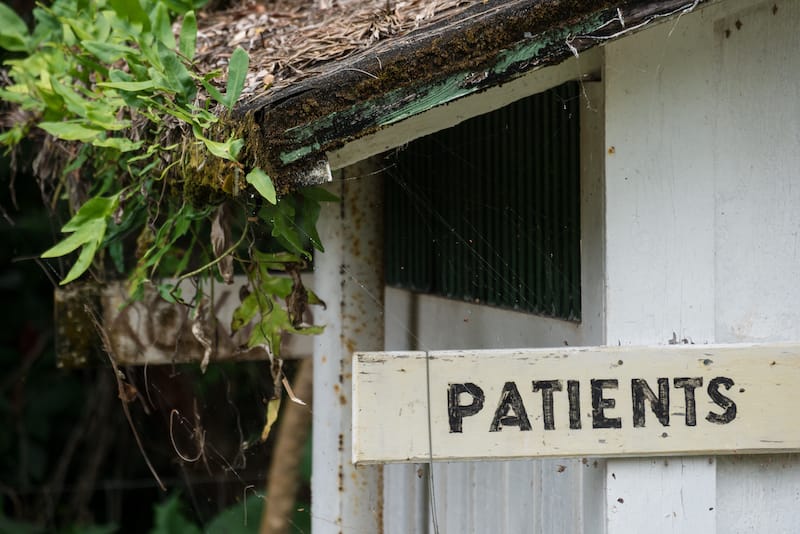 People with leprosy lived there together until most either got really sick and died or gradually got better. As the disease is one where social distancing is key, the only rational thing to do is isolate those who are sick.
In 1866, over 8,000 people died. Today, the place serves as a refuge for those who were cured but were still forced to live in isolation. It is also the place where Hawaiians can go to reconnect with a grandparent who was once seen as "lost."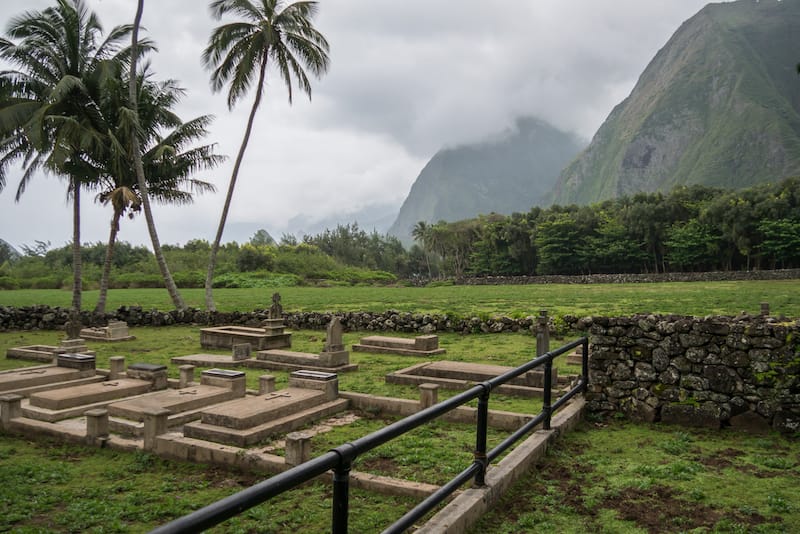 It is now a place of healing and a symbol of perseverance and strength. Although Kalaupapa is a reminder of a tragic episode in Hawaiian history, it is now a reminder of the endurance of the Hawaiian people during these tough times.
Please double-check hours and openings before planning your trip. The only way to really get there easily is by flight and the park is currently closed.
One Ali'i Beach Park
Alii Beach Park is perfect for those who want to go see an absolutely fascinating view and spend some time with family, perhaps picnicking or camping!
The park is divided into two sections: Section I and Section II. Although beautiful, the water is murky and not suitable for swimming.
The beach is translated to "royal sands" and is named after a famous fishpond which can be found at the end of Section II but is inaccessible because of thick vegetation.
You can also find two monuments at Ali'i Beach Park, one marking the 75th anniversary of Japanese immigration to the island and one marking the 100th.
Molokai Forest Reserve
The Molokai Forest Reserve was established in 1912 by the Governor's Proclamation to protect the rainforests of this heavenly place. The reserve is spread across the island and makes up a total of 11,690 acres.
Because there are two parts to the reserve, the climate in both parts varies. The west is more dry and accessible whereas the eastern parts are more wet, mountainous, and contain more of a native ecosystem.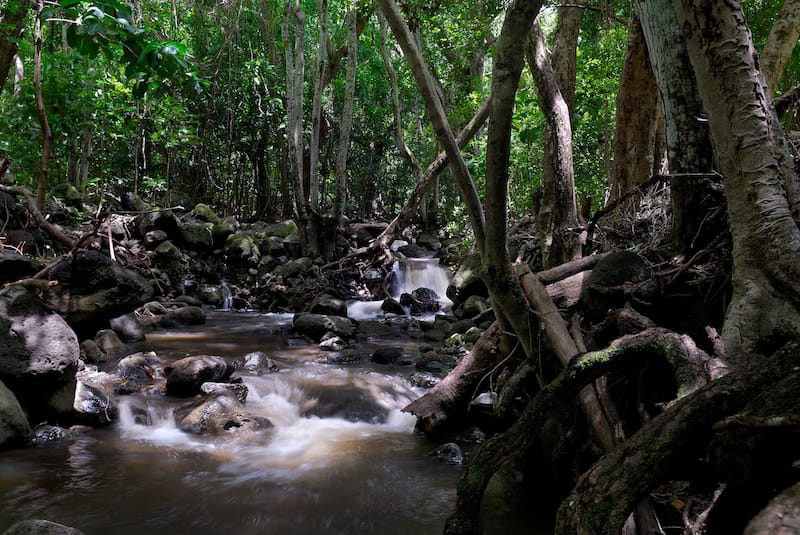 When visiting the reserve, you'd definitely go to the western parts as the east can be dangerous. To access the reserve, you'd take Highway 460 to 4WD Maunahi Road, about 3.5 miles northwest of Kaunaki.
Moaula Falls
One of the many waterfalls on the island of Molokai, Moaula Falls definitely stands out from the rest! The hike is approximately 4.5 miles across flat terrain and two stream crossings.
This activity takes about half the day and is a great way to destress in the arms of nature. If you choose to do this hike without a guide, that works, but there are various tour agencies that provide a guide.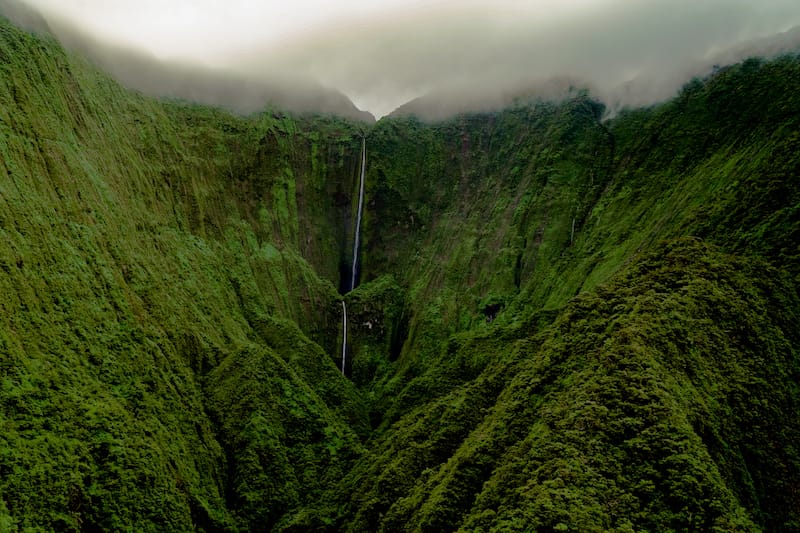 Some of the agencies' prices may be a little on the expensive side, but the proceeds go to the preservation of traditional taro farming in Molokai.
Murphy Beach
Murphy Beach is another white-sand beach on the island! It's a narrow beach with palm trees lining the shore. This beach is relaxing and has gorgeous views!
However beautiful, swimming at this beach is not advised, as the bottom is shallow and rocky. The beach is still wonderfully enjoyable though, when you have a fantastic view, sand, sun, and a small picnic!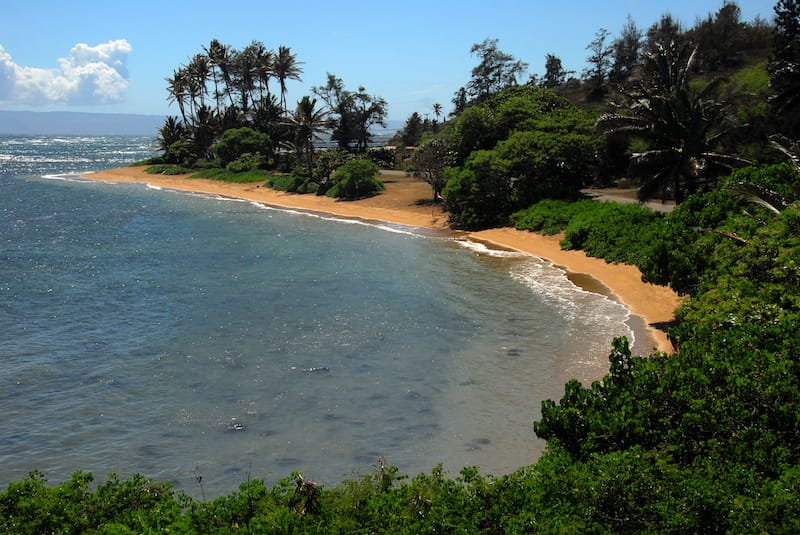 Murphy Beach is also known as Twenty Mile Beach or the Mile Marker 20 Beach, as it is 20 miles east of Kaunakakai.
Where to Stay in Molokai
Are you looking for places to stay on Molokai?
There are not as many options as some of the other islands, but the following ones are highly-recommended and worth booking (ahead of time before things book up)!
Did we miss any of the best things to do in Molokai?
Let us know your favorite Molokai landmarks and places to visit in the comments. Thanks!
More Hawaii Travel Guides
Pin this Molokai Things to Do Guide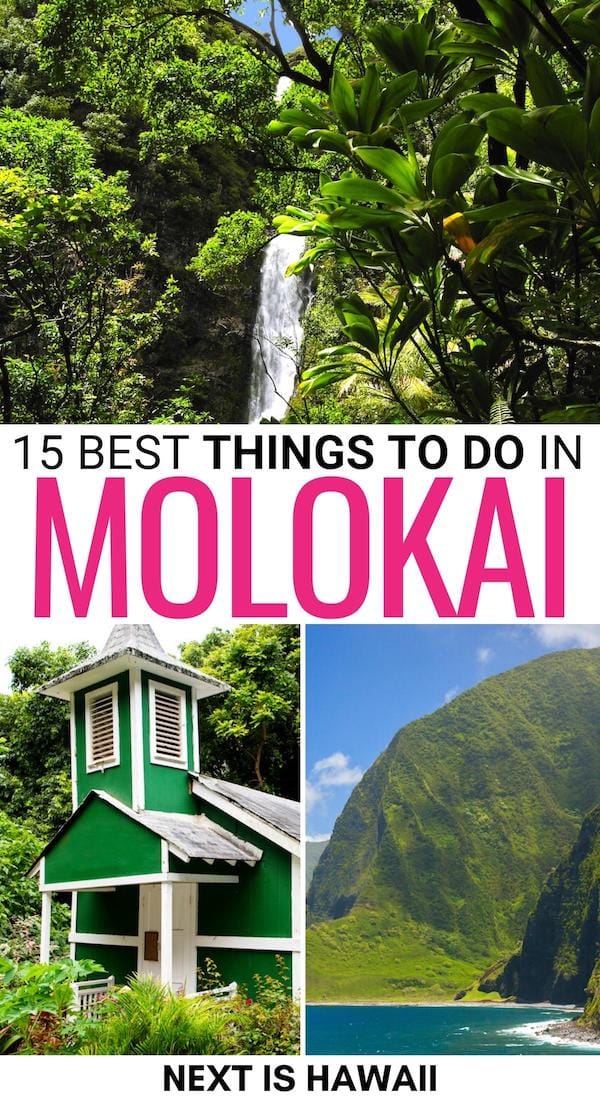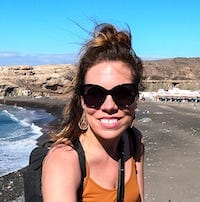 Megan is a travel blogger and writer with a background in digital marketing. Originally from Richmond, VA, she has been traveling frequently to Hawaii for the last 15 years and loves exploring every corner of each Hawaiian island, while trying to promote sustainable travel and small, local businesses along the way. Megan has written for or been featured by National Geographic, Forbes, Lonely Planet, the New York Times, and more. She has co-authored a guidebook with Fodor's Travel and has visited 45 US states and 100+ countries.