A lot of travelers don't spend much time in Lanai during their Hawaii trip. This is a guide for the best things to do in Lanai, proving that it is more than simply a day trip from Maui!
Are you planning your trip to Lanai last minute?
If you're traveling to Lanai last minute, you want to ensure you have lodging/tours ahead of time! Below are some of our top picks on the island!
Best tours and activities on Lanai:
Places to stay in Lanai (15 minutes away from Lanai City):
Four Seasons Resort Lana'i (ultimate luxury experience!)
Traveling to Hawaii independently? Be sure to book your rental car ahead of time to ensure availability!
This guide for what to do in Lanai includes trails, beaches, and activities – hopefully encouraging an active trip to the lesser-known island!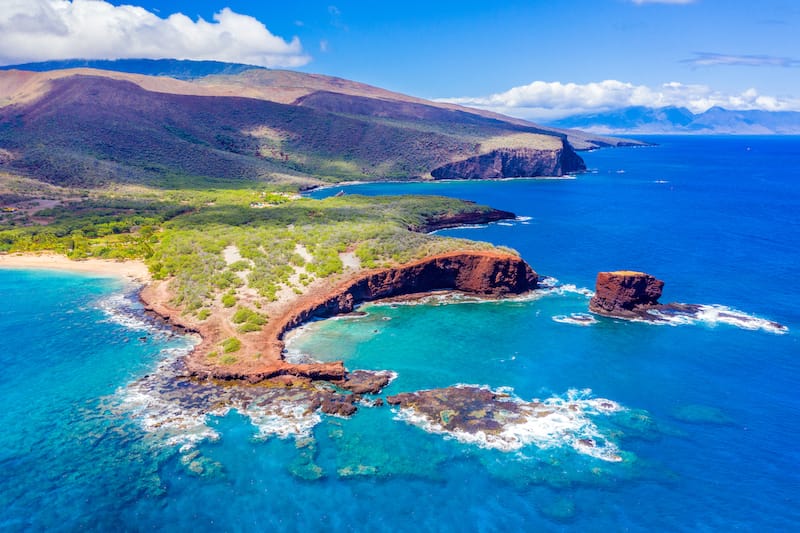 Did we miss any of the top attractions in Lanai? Let us know in the comments! Thanks!
How to Get to Lanai
There are no direct flights to Lanai from the mainland, but it is not difficult to get there. There are local connections from both the Honolulu airport on Oahu and the Kahului airport on Maui.
The other way to get there by air is by arranging a private luxury flight through Lanai Air.
By sea, you can take the Expeditions Ferry that runs between Maui's Lahaina harbor in Maui and Lanai's Manele harbor.
The ferry takes about an hour and runs five times a day each way. Taking the ferry is also a great way to do a little sightseeing in Hawaii's waters as you travel between islands.
Best Things to Do in Lanai
Hulopoe Beach
Are you a beach lover and snorkeling fan? If so, then Hulopoe Beach, Lanai's best snorkeling spot, has your back!
Swim in serene waters, sunbathe on a golden sandy beach, or go snorkeling to explore the vibrant life under the waves on this gorgeous Lanai beach.
It has something for everyone in every season, so get ready to safely swim in the calmest waters during the summer months while enjoying a stunning show of spinner dolphins and humpback whales offshore in the winter.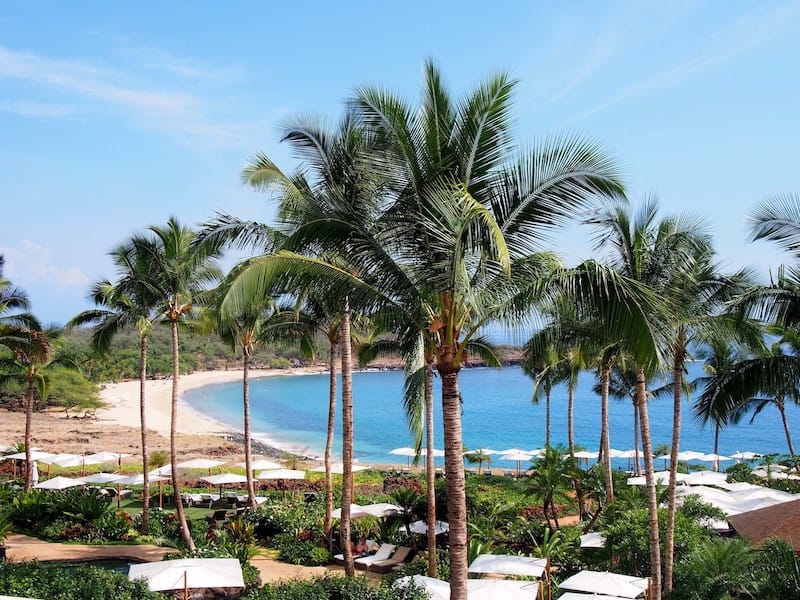 If you're not a fan of swimming or snorkeling, head to a nearby scenic hike to catch a glimpse of Puu Pehe (Sweetheart Rock) or Shark's Bay.
Don't forget to take your reef shoes with you since a set of stairs at the end of the trail will lead you to explore lava tidal pools at low tide, where you will find limpets, starfish, sea cucumbers, Barber Pole shrimp, and other aquatic creatures.
Shipwreck Beach
If you have ever wanted to feel like for a moment that you're in the middle of a real-life Pirates of the Caribbean scene, then you definitely need to check out Shipwreck Beach (Kaiolohia) for its once-in-a-lifetime rusted ship views.
This 6-mile-long beach once served as the final destination for more than a dozen shipwrecks, a few of which were dumped intentionally while others were grounded accidentally.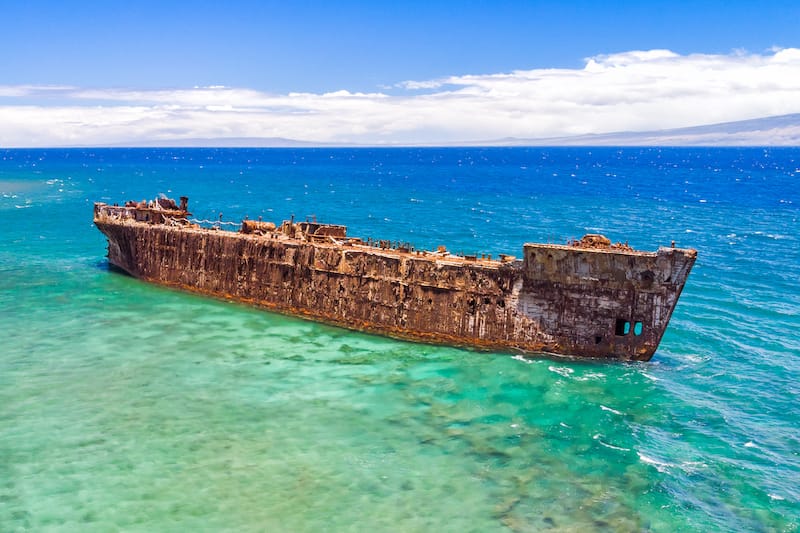 The main (and eeriest!) shipwreck is one that is stuck just a little way offshore called the YOGN-42, a WWII US Navy concrete fuel tanker built in 1942 when the Navy deliberately scuttled in 1954 during a failed project.
As you may also suspect, there are plenty of shipwrecks beneath the waves but don't even think of diving below the water to see them since the beach can be extremely powerful and have extremely dangerous waves!
Fisherman's Trail
From the other side of Hulopoe Beach starts another scenic hiking trail (along the coastal side of the Four Seasons) that will grant you access to majestic coastal views.
Fisherman's Trail will make you hike along the stunning coast, get past the remains of old housing structures and temples while taking in the spectacular views of the ocean, crashing waves, and rugged coastline.
The Lanai trail also allows you to discover a little bit more about Hawaii's unique culture by offering information signs along the trail.
Your educational journey will help you learn about locals who made Hulopoe home as you read about their daily lifestyle, and discover their community including, the houses they lived in, stone tools they used, and other interesting facts about Hawaiian life on Hulopoe Beach.
Admiring the stunning scenery of fiery sunset's changing hues reflecting in blue waters from the beautiful cliffs is a great way to end your hiking day.
Garden of the Gods / Keahiakawelo
Garden of the Gods, or Keahiakawelo as many locals call it, is an otherworldly place with a surreal lunar landscape.
When you think of its name, you probably envision lush greenery, but you likely won't even find a single living plant there! After setting foot on the Gardens of the Gods, you will feel like you have just stepped on Mars, almost like some of the landscapes in Haleakala!
The area's red-dusted alien landscape features a massive rock garden filled with rock towers and giant boulders formed by thousands of years of erosion.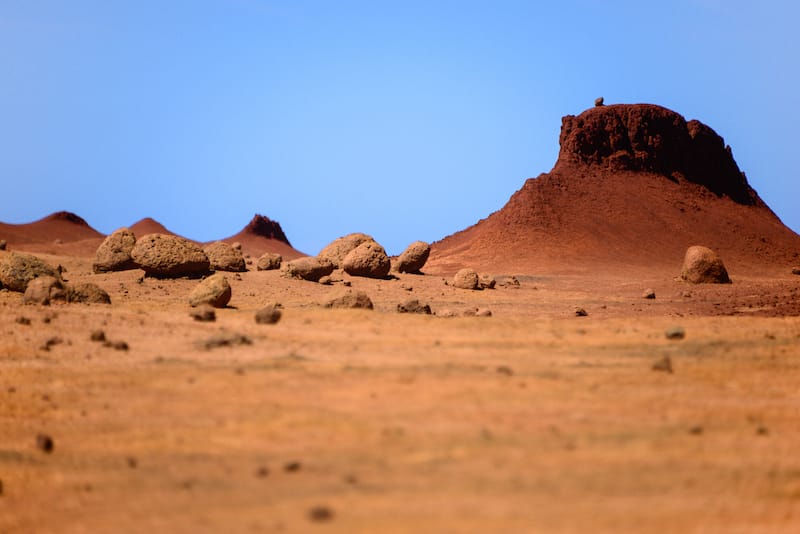 A legend says that those boulders were dropped from the sky by the gods to protect their gardens, while another one says that the dry landscape was created due to a contest between two priests of Lanai and Molokai.
Each of them had to keep a fire going on their island, and the one who kept it longer would win. Lanai's priest won by using all the vegetation of the island to fuel his fire.
So, get into a four-wheel vehicle and head on an adventurous drive to uncover this wild and windswept area for an exquisitely memorable experience!
Golf at Manele Golf Course
Enjoy Lanai's southern coast at its best while playing golf in the world-renowned Manele Golf Course, which was designed by the famous golfer Jack Nicklaus.
Located at the Four Season's Manele Bay, advanced players will certainly be impressed by its challenging position and unique architecture.
Staying at Lana's Four Seasons is the primary way you will have a chance to enjoy practicing your swing amid spectacular views.
While there, you will find yourself surrounded by breathtaking vistas of lush greenery, ocean cliffs, the Pacific, and if lucky, even witness a stunning show of whales frolicking in the distance.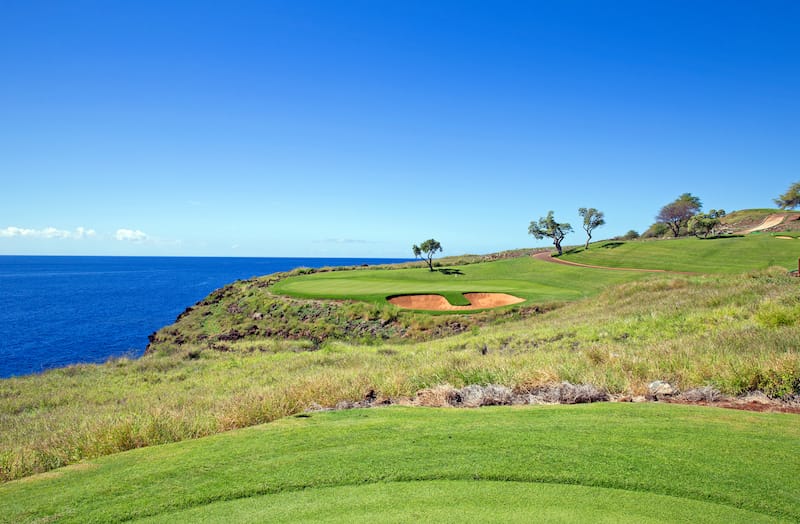 Many people actually visit Manele Golf Course – first of all, for its dramatic scenery and secondly, to enjoy a round of golf with friends. It is really one of the best things to do in Lanai!
Nearby Views Restaurant offers a can't-miss dining experience, where you can enjoy your delicious meal with stunning scenery. P.S. Did you know that this 18-hole seaside golf course is one of Bill Gates's favorite spots to enjoy his weekend?
Koloiki Ridge Trail
Koloiki Ridge Trail is another fantastic hike that guarantees you will catch breathtaking vistas of the island along the way.
This is a well-marked, moderate 5-mile loop trail that will take you past pine forests up into lush mountains from where you can take in the sweeping ocean scenery and admire distant views of Maui and Molokai islands.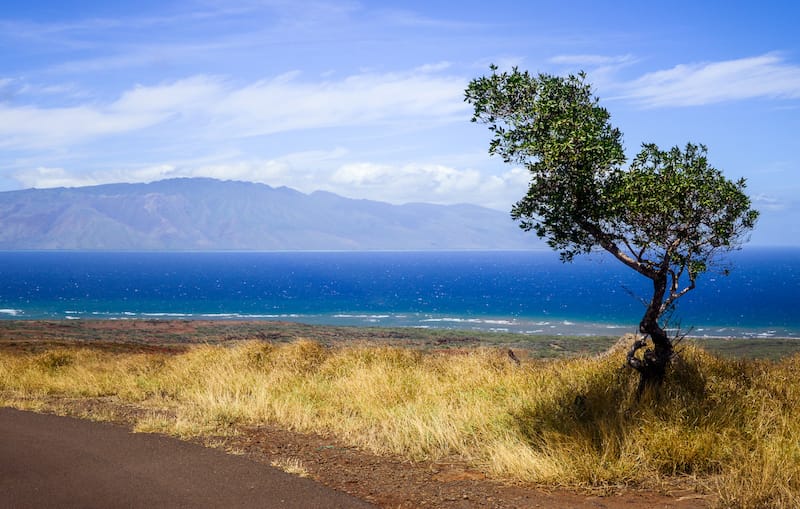 Koloiki Ridge once served as a brutal Hawaiian battle site in the 18th-century, and now it separates Naio and Maunalei. So, get ready to learn more about Lanai's fragile ecosystem and locals' efforts to protect their fauna and flora along the way.
You can start the trail either near the Four Seasons Hotel Lanai at Koele or from Munro Trail; the latter will make your hike longer (6 miles). It takes around 2-3 hours to hike out to the sea cliffs and back.
Lanai Cat Sanctuary
If you are an animal lover, particularly if you adore cats, then Lanai Cat Sanctuary should be at the top of your list of Lana's must-visit places.
This non-profit sanctuary is a real paradise for over 600 spayed/neutered felines (aka Lanai Lions) of all shapes and sizes.
This place rescues cats, houses, feeds, and spays them with the main goal to prevent feline overpopulation, which in turn helps to protect Lanai's endangered ground-nesting birds, such as Hawaiian Petrel, by making a huge contribution to Lanai's ecosystem.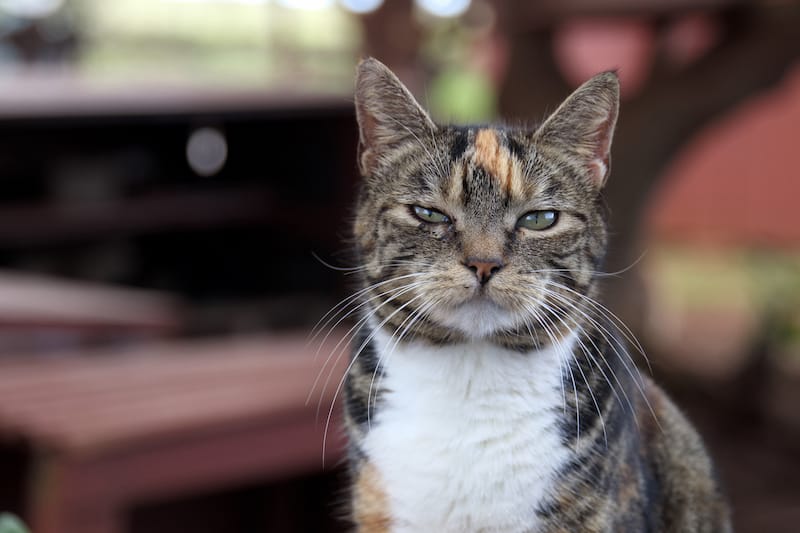 It is open to the public and survives on donations, so every little contribution helps to support its efforts.
Spend a few hours volunteering there (gardening, painting, grooming), and just be aware that the chances of falling in love with the cats are very high, so you will end up taking one of those cute fur balls with you!
Polihua Beach
If you are looking for a secluded beach where you will barely see a soul, then Polihua Beach is your go-to beach on this list. It's a 2-mile pristine gold sand beach that is a 30-minute drive away from Garden of the Gods.
This untouched portion of Lanai is the perfect place for sunbathing (try nude sunbathing as you will have this slice of paradise all to yourself) and beachcombing but not for swimming as the ocean features rough waves and strong riptides.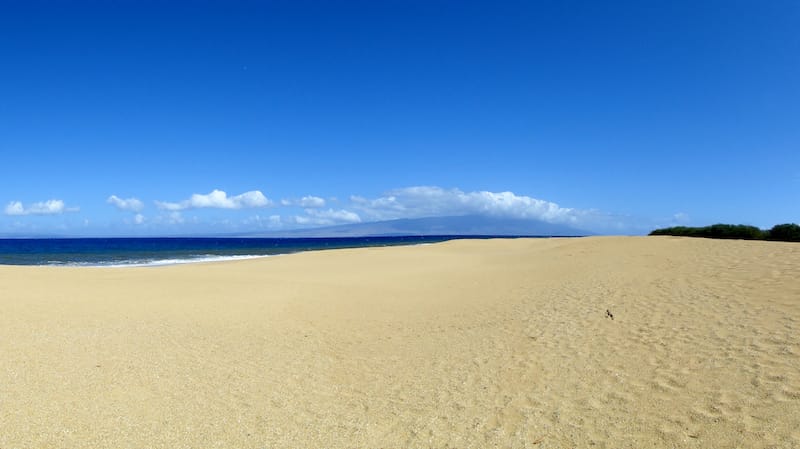 Once this beach was home to now endangered sea turtles, but if lucky, you can still spot a few of them! Just be respectful and keep your distance.
Since this hidden gem is also nestled in Lanai's northern part, you can easily combine your four-wheel ride to Garden of the Gods with a visit to this stunning remote beach.
Poaiwa Petroglyphs
Petroglyphs, an ancient Hawaiian form of pictorial writing, are a common thing one can find on all of the Hawaiian Islands, and Lanai is no exception.
Make sure to witness the Poaiwa Petroglyphs before leaving the island to mark your Lanai trip as a complete one!
In order to get to Poaiwa Petroglyphs, first, drive to Shipwreck beach, and get on a half-mile trail along which you will take in stunning coastal views.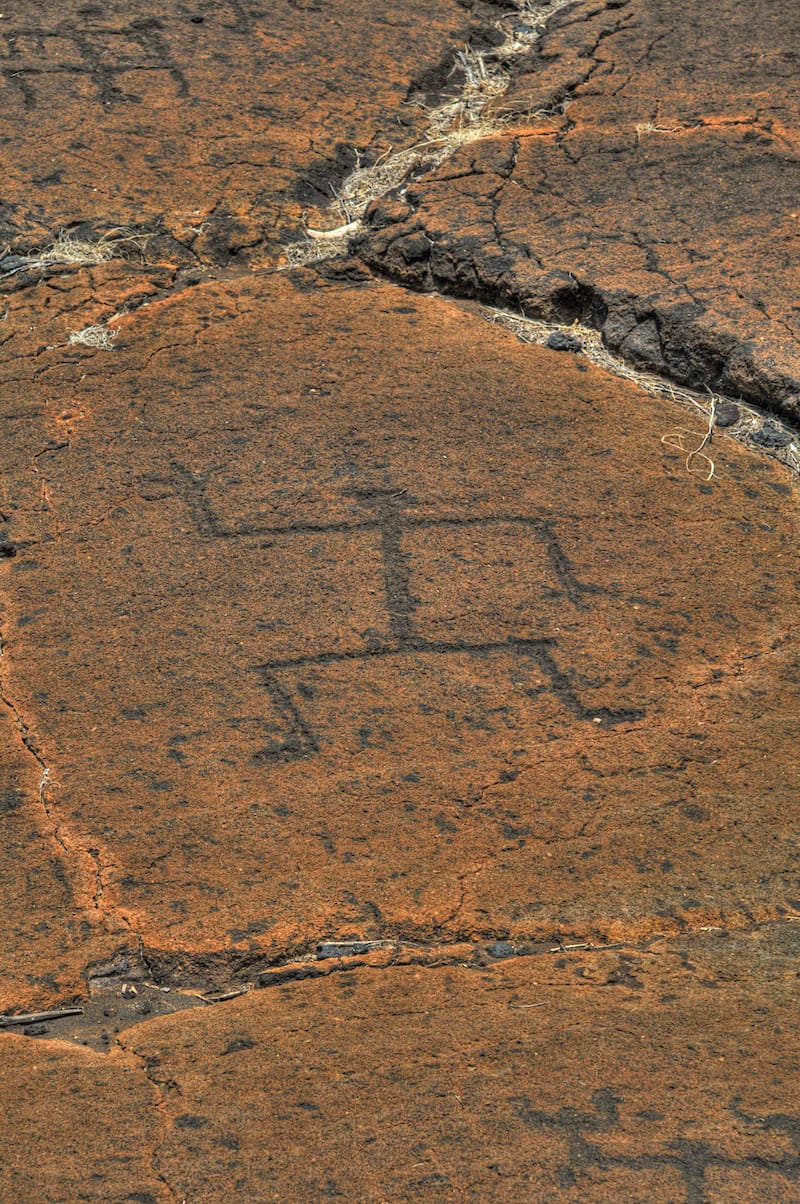 The hike will lead you to Poaiwa Valley, where you will discover those petroglyphs carved on huge lava rock boulders, which were considered to be the ideal surfaces for recording historical events.
The faded petroglyphs depict a wide variety of symbols, ranging from fighting warriors to friendly pets, which have been made over numerous generations.
The whole area where the petroglyphs are found is protected under Hawaii Revised Statutes and the Federal Archaeological Resources Protection Act.
Sweetheart Rock Overlook via the Puupehe Trail
Down by Hulopoe Beach is the Puupehe Trail that offers a scenic hike along the coastline, at the end of which you will catch a glimpse of iconic Sweetheart Rock, one of Lanai's most picturesque natural landmarks.
This 20-minute hike allows you to take in the full majestic beauty of the ocean the entire way, offering the perfect spot for an early morning walk to admire the breathtaking sunrise, which makes it one of the most scenic hikes on Lanai.
Nestled between Hulopoe Bay and Manele Bay, this impressive rock formation rises impressively 80 feet out of the sea and has a tragic Hawaiian legend behind it.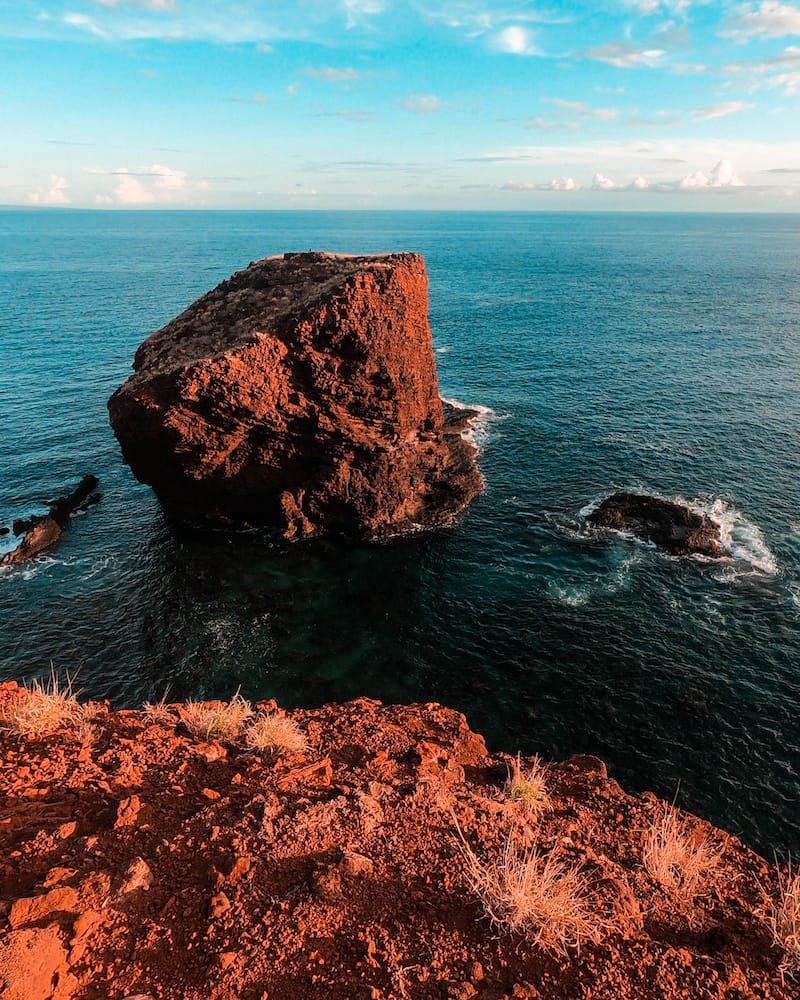 According to the Lanai legend, Maka, a warrior from the island, fell in love with Pehe and hid her in a sea cave out of jealousy. One day a violent storm made her drown in a cave, and grief-stricken Maka, climbing to the top of the rock, buried her there and then jumped to his death.
This legend surely adds to the mysterious splendor of this towering red rock pinnacle. It is one of the top attractions in Lanai (that must be added to your itinerary)!
Shark's Bay
Escape the crowds in Shark's Bay, a serene beach nestled on Lanai's south shore. A hike on the Puupehe Trail will grant you access to stunning views of Shark's Bay from above.
If you decide to head down to this secluded piece of paradise (which I believe you should), take a short and easy Hulopoe Beach's tide pool trail that will lead you directly there.
Shark's Bay is a small white sandy cove embraced by towering red lava cliffs, where you can lie lazily on the perfect sand and unwind.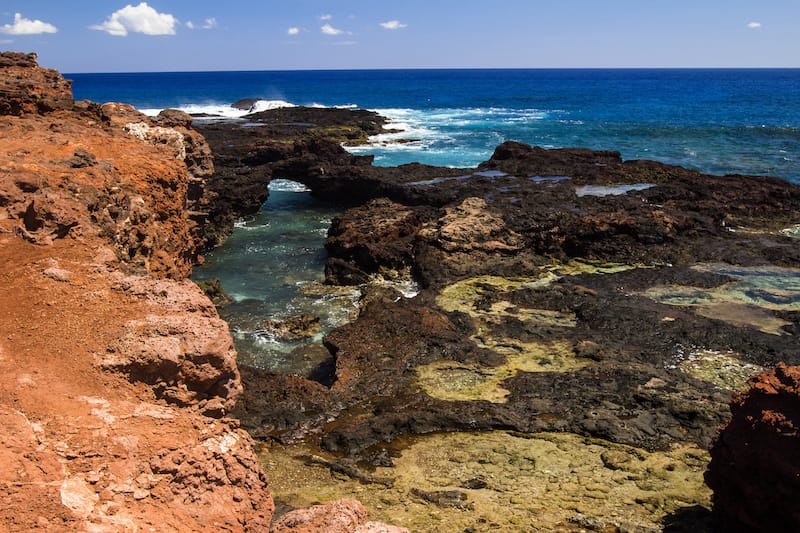 However, swimming here is discouraged, as the beach is renowned for having strong currents and a rocky ocean bottom. While there, also keep an eye out for Hawaiian monk seals.
Because it is usually not teeming with tourists, guests of Four Seasons Resort at Manele Bay prefer to take the short hike to neighboring Shark's Bay to enjoy its uncrowded beach and appreciate stunning views.
Lanai City
Your serene escape, away from the hustle and bustle, will be ensured in sleepy and welcoming Lanai City. It is more of a small town than a city and can be explored in under an hour if you plan your Lanai itinerary beforehand.
Head to Richard's Market for groceries and go shopping in mom-and-pop shops in Dole Park. Take a peaceful stroll in quiet streets with no traffic lights under the shade of towering Cook Pines and experience real small-town Hawaiian vibes.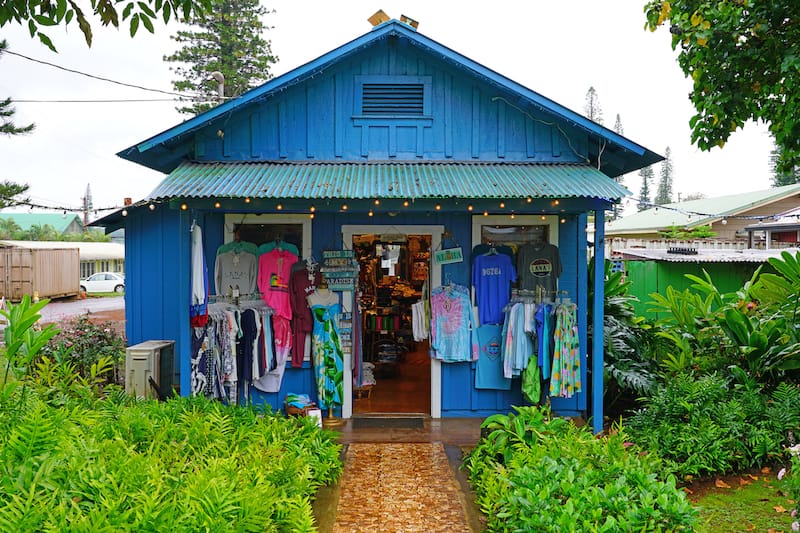 To learn more about this city steeped in history, visit the Lanai Culture and Heritage Center, where you will witness various exhibits, maps, and photos that will help you discover the city's geological and cultural identity.
Appreciate local art at the Lanai Art Center or Mike Carroll Gallery or choose a unique gift for your loved ones in Lanai Hula Hut or Cory Labang Studio.
Stop in for a bite of local food in Blue Ginger Café and round off your day with Hawaiian-style clothes shopping at the Local Gentry.
Hike the Munro Trail
*The Munro Trail is currently closed due to construction and restoration efforts.*
For a nice, long hike with spectacular views, follow the 12.8-mile Munro Trail.
Starting just past the stables at Four Seasons Resort Lanai, The Lodge at Koele, you can walk, bike, or take a 4×4 down a one-lane dirt road all the way to the top of Lanaihale.
Along the way, you will have beautiful views as you walk through forests of pine, lehua, ironwood, and eucalyptus trees. It isn't all just trees though, as you'll get a great canyon view of the Maunalei gulch.
There are scenic lookouts along the trail, the first one being 2.5 miles from the beginning.
If it's clear, you might even get the chance to see six Hawaiian islands at once! For this trail, make sure you're wearing proper shoes, and bring along water, food, and sunscreen.
Scuba Diving in Lanai (and Snorkeling)
Stunning Lanai also has something to offer for water junkies who are keen to explore life beneath the waves. Head into the water, go snorkeling through lava tunnels, scuba diving under lava rock archways and get ready to marvel at the rich and colorful marine life.
You can find animals such as green turtles, yellow butterflyfish, eels, octopus, crabs, sometimes whitetip reef sharks, and other fascinating sea creatures.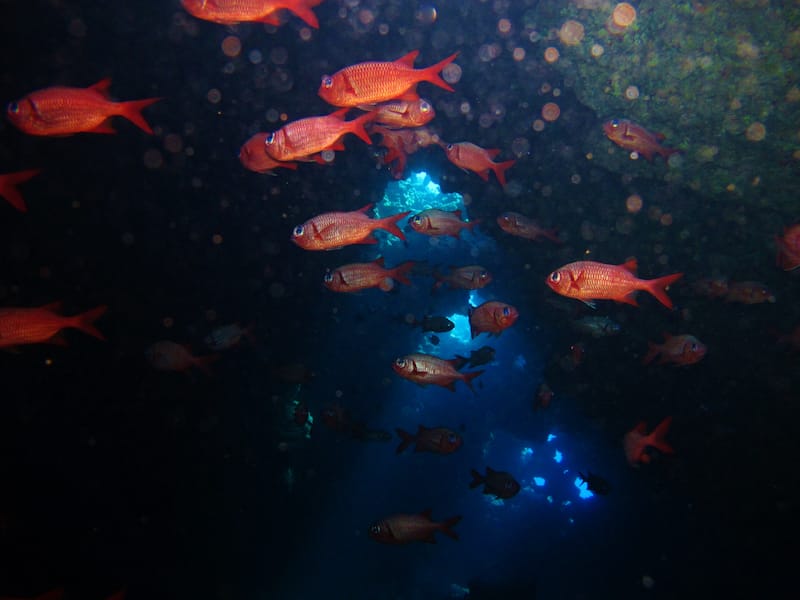 Beginner snorkelers can start from Hulopoe Bay, while advanced ones should definitely try scuba diving at Lanai Cathedrals, Lanai's most popular dive spots.
The latter is a real dream adventure for divers as it features two magnificent underwater sites, the First Cathedral and the Second Cathedral, which are light-filled caverns created from lava tubes.
This tour leaves from Lahaina on Maui and offers you a snorkeling trip to Lanai. You can see more details here.
Hale Keaka Lanai Theater
Let's be honest, even in paradise sometimes you just need a relaxing evening watching a movie, especially after a long day in the sun and surf.
Lanai's movie theater, Hale Keaka, welcomes you to grab some popcorn, sit back (in reclining seats!), and relax while watching a new release.
Built in 1926 by James Dole, this historic 2-screen theater was completely restored in 2015, combining state-of-the-art equipment with its original vintage design.
Address: 465 7th St, Lanai City, HI
Did we miss any of the best things to do in Lanai? Let us know your favorite Lanai attractions, tours, and landmarks in the comments! Thanks!
Pin this Lanai Things to Do Guide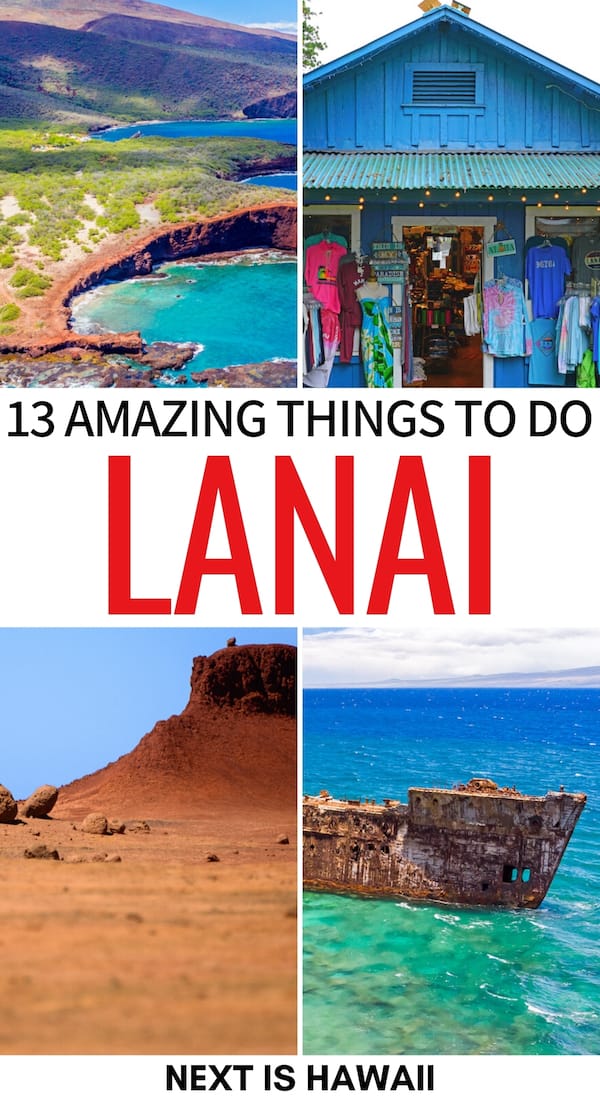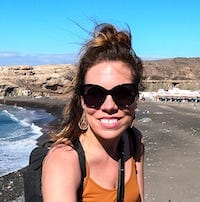 Megan is a travel blogger and writer with a background in digital marketing. Originally from Richmond, VA, she has been traveling frequently to Hawaii for the last 15 years and loves exploring every corner of each Hawaiian island, while trying to promote sustainable travel and small, local businesses along the way. Megan has written for or been featured by National Geographic, Forbes, Lonely Planet, the New York Times, and more. She has co-authored a guidebook with Fodor's Travel and has visited 45 US states and 100+ countries.