This post is a guide to visiting Haleakala National Park on Maui and everything you should know before booking a trip there.
Are you planning your trip to Haleakala and Maui last minute?
If you're traveling to Maui last minute, you want to ensure you have lodging/tours ahead of time! Below are some of our top picks on the island!
🌴 Best tours and activities on Maui:
🛌 Places to stay on the South Shore (Kihei/Wailea/Makena):
🛌 Places to stay on the West Side (Lahaina/Kaanapali/Kapalua):
🚗 Traveling to Maui independently? Be sure to book your rental car ahead of time to ensure availability!
The post below includes what to do, where to stay, the best Haleakala tours, and much more!
Did we miss anything on this Haleakala National Park travel guide? Let us know in the comments. Thanks!
UPDATE 8/10/2023:
We currently discourage traveling to Lahaina due to the recent wildfires. The island's hotels and lodging do NOT have the capacity to accommodate both displaced locals AND tourists. Donations are graciously welcome and you can do so by visiting here. We will update our content on the site in due time. Mahalo.
Haleakala Travel Guide
Haleakala National Park is one of the most magical places to visit in Maui. It was one of the highlights of my last trip, and I'm so glad that we found time in our itinerary to visit Haleakala.
Located on the south-eastern coast of the island, and visible from almost anywhere on Maui, the Haleakala Crater is a dormant volcano. Rising 10,023 feet above sea level, the landscape here is just incredible.
Legend has it that demigod Maui lassoed the sun from the sky when he was standing on the volcano's summit, making the day last longer!
This is one of the most spectacular places to enjoy the sunrise, and hundreds of visitors wake up early each morning to welcome in the day from the crater.
This post aims to share with you my top tips for visiting Haleakala National Park on Maui to help you plan ahead for your trip.

Where is Haleakala National Park?
Haleakala National Park is located on Maui, one of the Hawaiian Islands, and the nearest city is Pukalani. It is located on the southeastern part of Maui but the volcano is visible from almost everywhere on the island!
History of Haleakala National Park
Haleakala National Park is an American national park that's named after the dormant volcano on its site. The park covers a total area of 30,183 acres, a high percentage of which is a wilderness area.
The area was designated a national park back in 1976, although it has been part of the Hawaii National Park system since 1916.
The name Haleakala means "house of the sun" in Hawaiian, and as mentioned above the legend here is that Maui tried to lengthen the day with the sun. The volcano hasn't erupted since between 1480 and 1600 AD.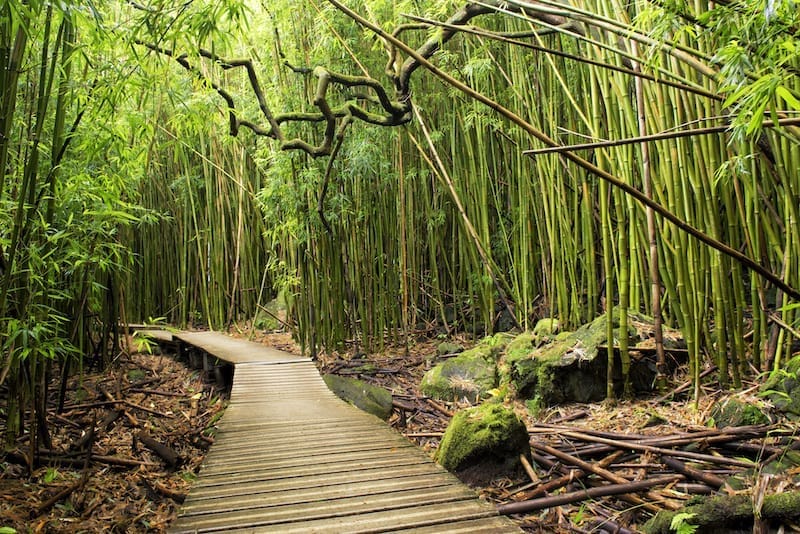 Things to Know Before Traveling to Haleakala
The park is divided into two districts: the summit and the Kipahulu area. A very windy road leads up the mountain to the park.
The Haleakala Crater that most visitors go to is in the summit area of the park and is accessed by Hawaii State Road 378.
Here, you'll also find a visitor's center and parking. The main attraction at the summit area is the Haleakala Crater which is over 7.5 miles (11 km) long, 2.5 miles (4 km) wide, and 2,300 feet (700 meters) deep.
If you enjoy hiking, you'll want to take either the Sliding Sands Trail or the Halemau'u Trail which leads into the crater.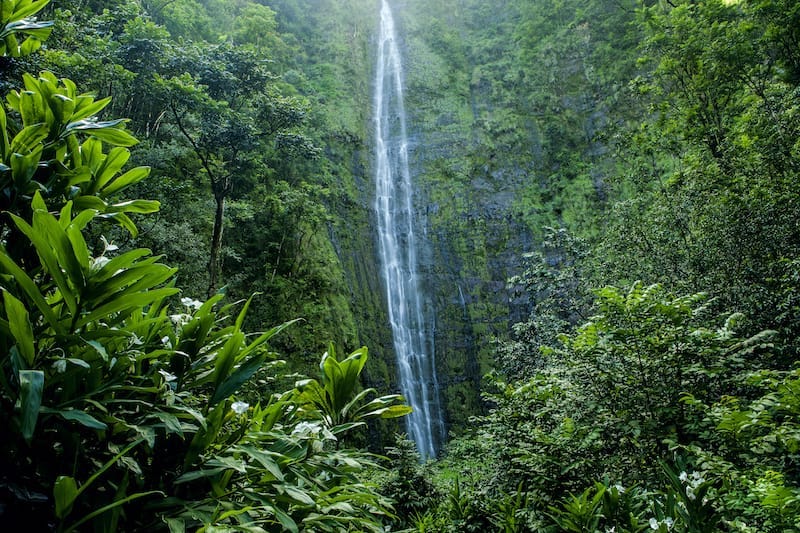 Hikers can even stay in cabins within the crater, but make sure you get the necessary permit and reservations. Many visitors come to the summit for the sunrise or sunset, and I think this is one of the most breathtaking views you'll ever see in your life!
If you are interested in something a little quieter, consider the Kipahulu District. This is accessed separately from a winding coastal road, known as Road to Hana, and is located 12 miles past Hana.
There are many pools here with freshwater fish, and you can even swim in them! Alternatively, I'd recommend hiking to the base of Waimoku Falls.
Best Time to Visit Haleakala National Park
There isn't really a bad time to visit Haleakala National Park, but certain seasons are more optimal than others.
If you're seeking the busiest season at Haleakala, winter is it. From December until February, the park experiences its busiest season and the weather is perfect during this time of the year, with temperatures in the low 80s (upper 20C). Summer is also a peak season as school is out and families are traveling.
The shoulder seasons of spring and fall tend to be cheaper as they are low season and considered and the best time to visit Maui as a whole.
Haleakala is definitely one of the best national parks to visit in December and the winter season if you're looking for the maximum things to do and the best weather.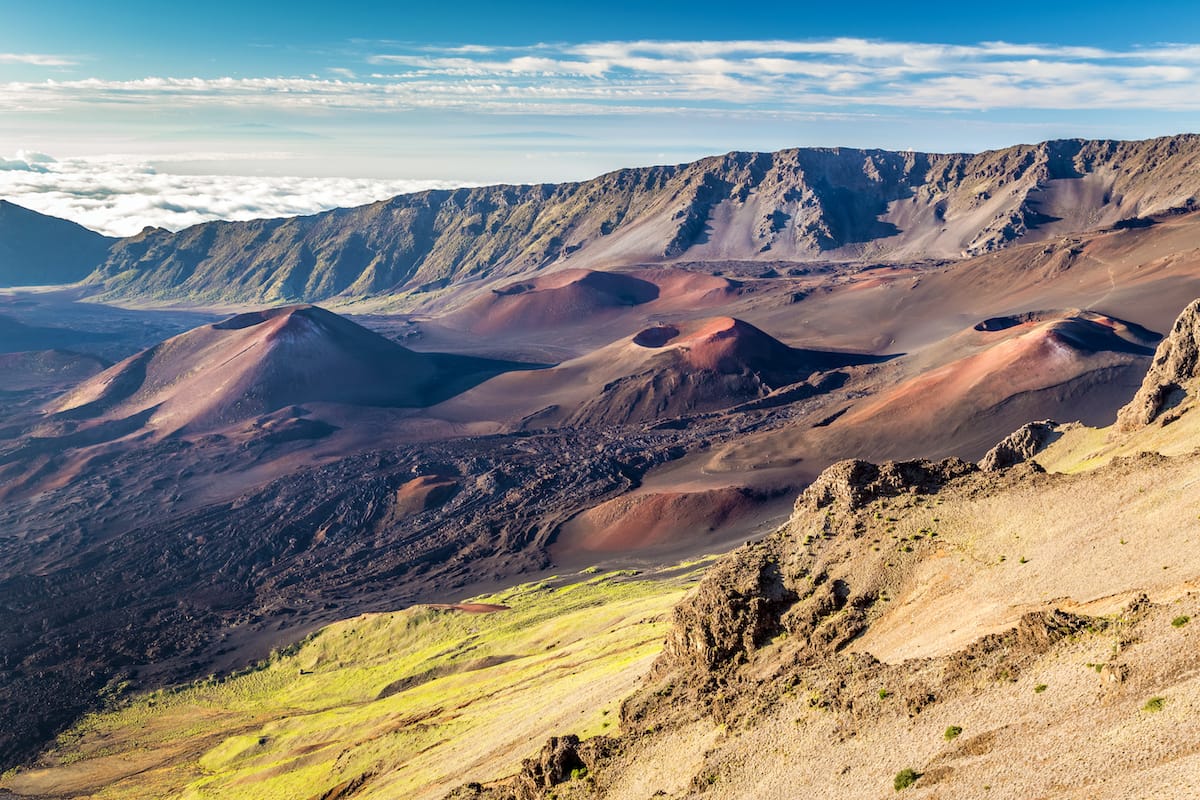 What to Pack
While this will vary from person to person depending on the conditions that you're used to before your trip to Haleakala, it is still the top recommendation I have for what to bring!
>> Bring some warmer clothes, especially if you're visiting for the sunrise. The elevation is very high, and it can get very cold and also windy up at the summit. If you're there for sunrise, make sure you bring long pants, a hat, and a warm jacket as temperatures can dip near freezing. Also, make sure to pack some delicious Hawaiian coffee for the trip!
>> Bring snacks and drinks with you. There are limited facilities here, especially for picky eaters or if you are on a long day out!
>> If you're planning on going hiking, wear a good pair of comfortable shoes. If you want to visit only the Haleakala Visitor's Center and see the view from the top, you don't need special shoes for that.
>> Do you experience altitude sickness? If you're susceptible to altitude issues, be sure to pack something to take so you don't have your day ruined by feelings of lightheadedness and headaches! Here are some altitude sickness prevention pills to bring along for the trip.
Also, in order to enter the park, both entrances require some winding drives that can make you a bit carsick. Be sure to pack some Dramamine for the road.
Haleakala National Park Hours
Always check the Haleakala opening hours before you go because they may vary during your visit. Check out the National Park's official website for opening hours and to confirm which sites and trails are open on your intended visit day.
At the time of writing this, the park is open 24 hours a day. Sunrise reservations are required for entering the park between 3am-7am. Again, please do check before your trip to ensure these hours are still up-to-date.
The park is open on all major holidays.
Entrance Fees for Haleakala National Park
We highly encourage getting yourself the National Parks Pass as it is such a great value for visiting parks across the US (and national sites)! But, if you are looking to pay on the spot, below are the current fees for Haleakala:
Private vehicle – $30
Motorcycle – $25
Bike-in or walk-in – $15
How to Get to Haleakala National Park
There is no public transportation to the park, so you will need to arrive by car or with a guided tour group. It's located in the southeast of the island and can be reached from Kahului.
If you are driving, the last place to get gas before the Summit Area is the town of Pukalani. To reach the summit, access it using Route 37 to 377 then to 378.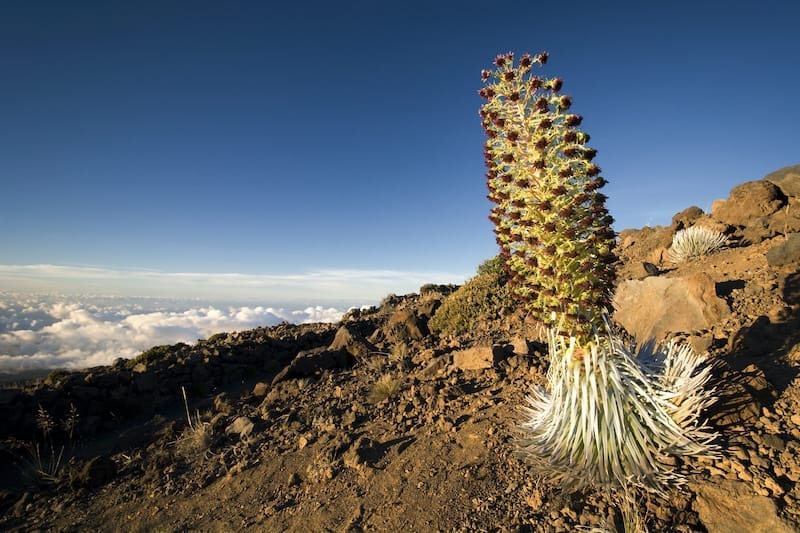 If you're driving to the summit, here are the expected times to get to there (rough estimates as traffic varies and you will likely have higher traffic early in the morning or in different seasons:
Kahului: from 1h 20m – 2h
Wailea: from 1h 45m – 2h 30m
Lahaina: from 1h 45m – 2h
Maalaea: from 1h 45m – 2 h 15m
Kapalua: from 2h 30m – 3h
Kihei: from 1h 45m – 2h 25m
If you are planning a sunrise visit, be aware you will be waking up in the middle of the night in order to get there in time for the sunrise.
Driving in Haleakala National Park
The road to Haleakala National Park is a winding one and also takes a bit of time. It is imperative to drive slowly and you will have plenty of places to stop and admire the view!
There are two places to enter the park. Most people visiting Haleakala National Park will enter through the main entrance but there is also one on the other side of the park that has a very different feel!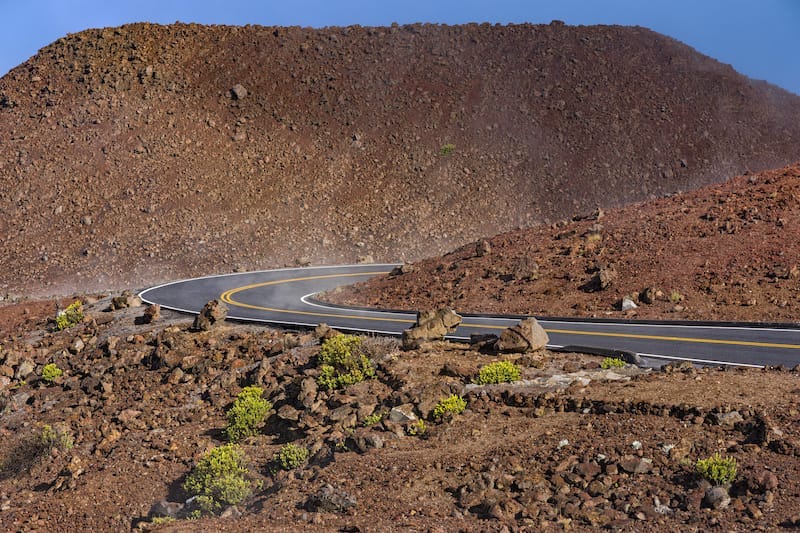 The plus to entering from this side is that you get to drive the Road to Hana in order to arrive there. This is not for the weak!
Be sure to fill up with gas before entering the park as there will be nowhere to do so once you're there.
Arriving at Sunrise
Don't forget to make a reservation in advance if you would like to visit the park at sunrise. As most tourists to the island want to do this activity, it's essential to reserve your spot.
If you weren't able to secure a reservation, you can still enter the park without a reservation, just at a later time in the morning – the park is spectacular at whatever time of the day you choose to visit!
Fog at Haleakala NP
It can get very foggy at Haleakala National Park and the best way to beat the fog is to arrive early in the day. Make sure you have your lights on and are vigilant at all times.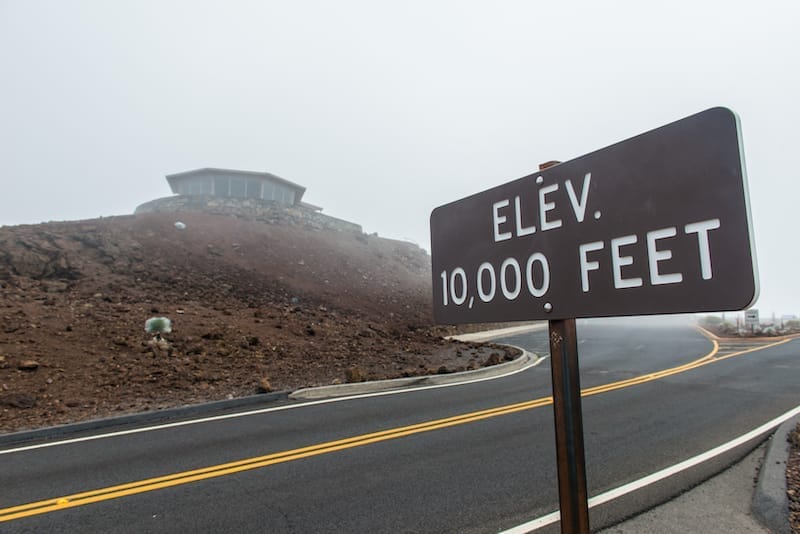 Wildlife on the Roads
It is not uncommon to see cows, birds, and more along the road to Haleakala. Be sure to drive safely, especially since the road is windy and you may have quite a few blind spots throughout the trip.
Cyclists on the Roads
You will likely also see cyclists on the roads to Haleakala. Be kind and share the road!
There are other things to watch out for along the way, including police ticketing speeders, etc. Driving under the speed limit and slowing down when you feel uncomfortable will make for a safer trip.
Do You Need to Book a Tour to Visit Haleakala National Park?
You can book a tour to visit the park. However, we just drove there ourselves in our rented car and had no issues.
Although quite winding, the road is in great condition. There is plenty of parking at the summit if you're coming after sunrise time.
One of the main reasons for booking a tour is if you are not renting a car during your vacation. In that case, you will need a tour to access the area.
I also find tours can be hassle-free and more relaxing as you don't have to worry about directions.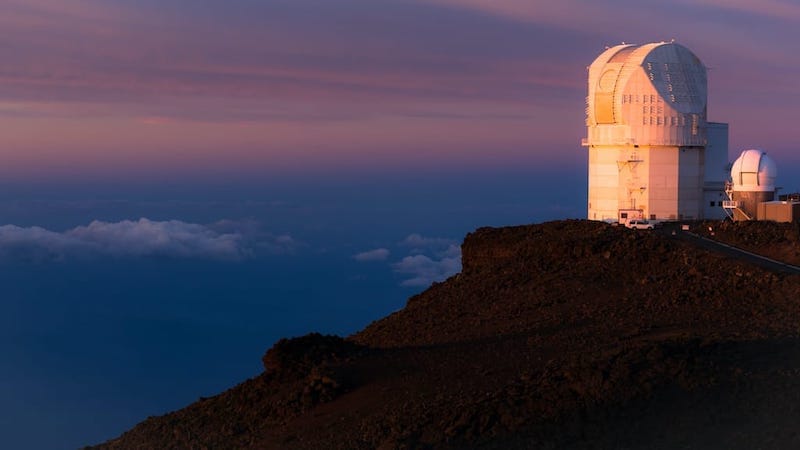 On the downside, tours in Hawaii can be extremely expensive, especially on Maui! Expect to likely pay at least $150 for a tour to Haleakala.
If you are able to rent a car, I'd highly recommend it, especially if you're traveling in a small group of 4 people, as you will save a lot of money by traveling around the island independently.
Here are some of the top-rated tours to Haleakala National Park, including Haleakala Crater tours:
As mentioned before with driving to Haleakala NP, you will still need to wake up extremely early for a sunrise tour of the national park!
Things to Do in Haleakala National Park
Most visitors end up visiting the summit on their trip to Haleakala National Park, but there is more to do in the park! Do be aware that this park does not have as many amenities and shops as other US National Parks… so plan ahead and pack everything you need for your day!
Stop by the Haleakala National Park Visitors Center
The site actually has three different visitor centers. The first is located just within the park on Crater Road. This one is called the Haleakala National Park Headquarters Visitor Center.
At the summit area, you have the Haleakala Visitors Center, and the other is the Kipahulu Visitor Center.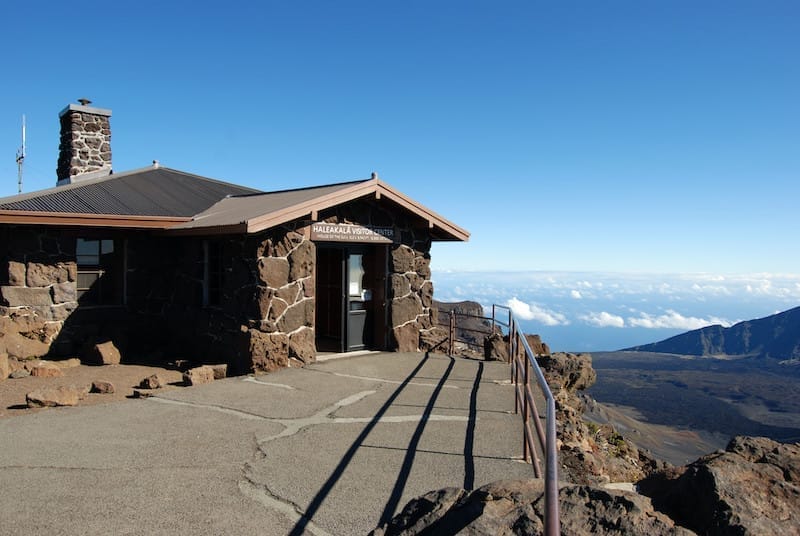 I highly recommend in particular the summit area center, which features interesting exhibits on the history and culture of the park.
They are open daily, and this is where you will pay for your entrance to the site. There are also restrooms on-site, and it's a great place for resources and information regarding hiking in the park.
Watch the Sunrise at Haleakala
This is one of the most popular activities and reasons that tourists visit the site.
However, something very important – reservations are required for this experience as it's so popular with visitors and the space is limited.
You can book online only 60 days or two days in advance of your planned day. Make sure you check out the weather forecast before heading out in the morning! Sunrise is usually between about 5:30 am and 7 am.
As I mentioned earlier, you may have to leave at around 3 am to arrive in time, depending on where you are staying on the island.
You want to try and arrive at the summit around 30 minutes before sunrise, to get a good spot. There are about 150 parking spots, so reservations do fill up quickly in the peak season.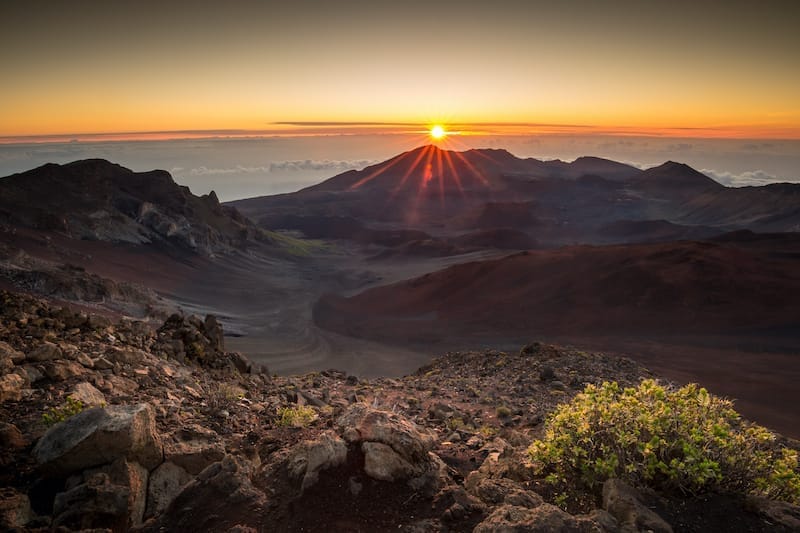 If you're concerned about booking independently and embarking on this trip by yourself, you can book a tour to make things easier (and they will arrange everything for you!).
Here are a couple of top-rated tour options for watching the sunrise at Haleakala National Park:
• Haleakala National Park ultimate sunrise tour
• Sunrise and breakfast at beautiful Haleakala National Park

Go Hiking at Haleakala NP
If you enjoy an active vacation, plan time to hike in the national park. The Sliding Sands trail is about a 5-mile round trip and takes around three hours.
There are quite a few uneven surfaces as you go along, and about a 1,300 ft elevation change. Other trails available in the Summit District include the White Hill Trail, Leleiwi Overlook Trail, and the Hosmer Grove Trail.
Stop at the visitor's center to gather more information about the hikes available to you during your visit. Make sure you are fully prepared before heading out and don't try and hike a trail above your fitness and ability level.
Where to Stay near Haleakala National Park
Staying in the park is not easy unless you're camping or crashing at one of the Wilderness Cabins. There are two campgrounds available- one in the Summit area and the other in the Kipahulu area.
We also have plenty of recommendations near the park which you can find right below!
You can find out more information about lodging at Haleakala National Park here.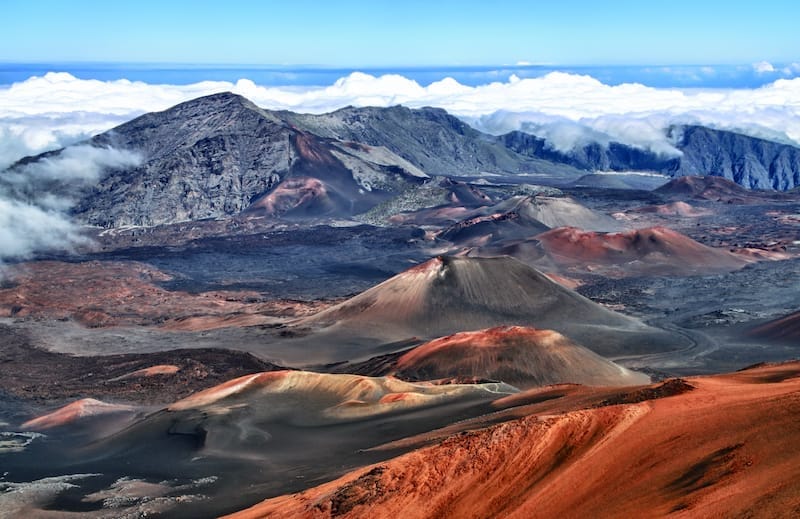 Should You Visit Haleakala National Park?
Haleakala National Park was one of the highlights of my trip to Maui and watching the view from the top, standing above the clouds gives you memories for a lifetime.
This area is like nothing you would expect on luscious, green Maui as it looks like Lanzarote or other otherworldly volcanic islands. The landscapes and scale of the summit will take your breath away, and that early alarm time definitely will be worth it!
I hope you enjoy planning your next visit to Maui, and that you'll have an amazing day exploring the Haleakala National Park. Maui is a fantastic place to travel to after visiting the Big Island or spending time in Oahu!
More Maui Travel Guides
Pin this Haleakala National Park Travel Guide