For an unforgettable experience during your trip to Hawaii, you should certainly consider going kayaking. These are the best places to go kayaking in Hawaii (including some amazing tour options)!
Are you planning your Hawaii kayaking tour last minute?
If you're traveling to Hawaii last minute, you want to ensure you have your kayaking tour booked ahead of time! These are our top picks:
Best Kayaking in Hawaii Tours:
Whether you're experienced or a novice, there are plenty of options for you, and even more, opportunities to rent equipment and learn.
With its beautiful and calm waters, this is an experience that should certainly not be missed- and don't worry if you're scared, there are plenty of tours that have trained specialists to help.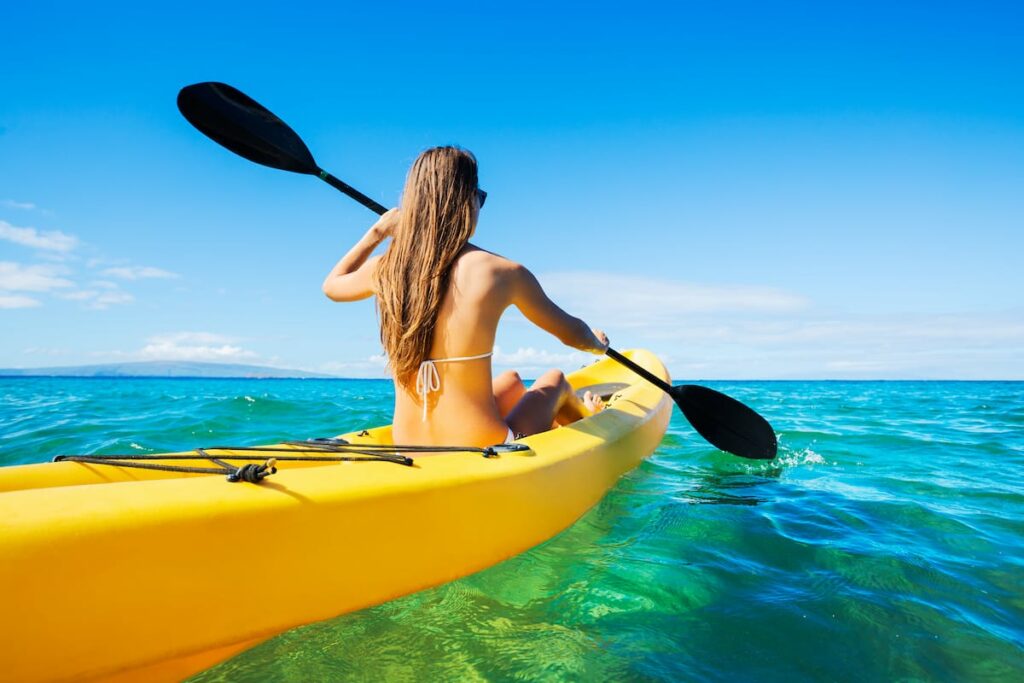 Here are some of the most popular spots to go kayaking in Hawaii no matter your level of experience or age. We also list the best Hawaii kayak tours, island by island, in this guide!
Best Places to Go Kayaking in Hawaii
Kayaking in Oahu
Although Oahu is the most metropolitan and populated island in Hawaii, there are still plenty of options here for kayaking.
You should certainly make the most out of your trip to Oahu by going kayaking, whether it's on your own or as part of a tour.
The calmer waters in Oahu will be perfect for beginners, and it's recommended that you stick to Oahu's windward side as the winds will blow you back to the shore if you get stranded.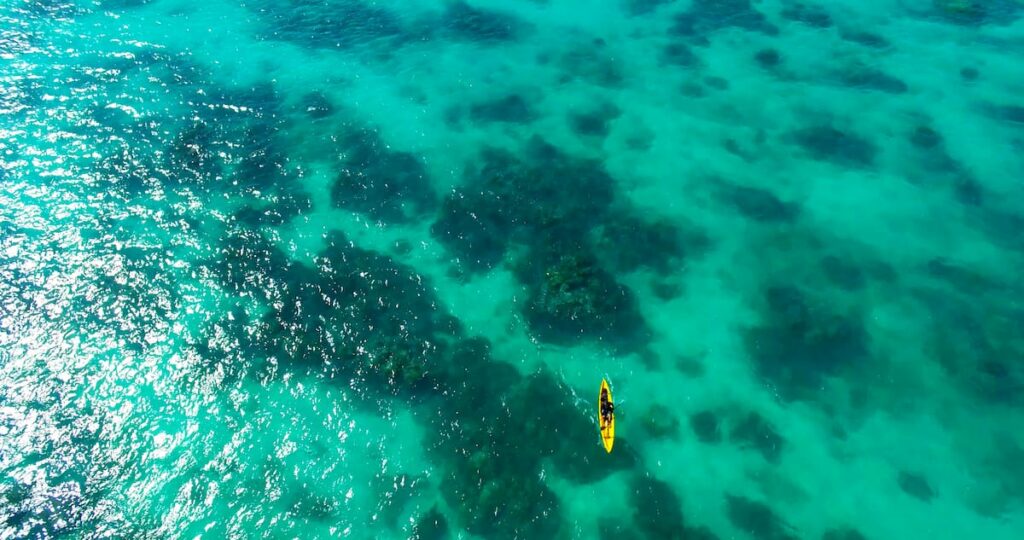 Kaneohe Bay
Kaneohe Bay ticks a lot of boxes for people who plan to go kayaking in Hawaii. It is family-friendly, suitable for all ages, security-conscious, and very scenic, providing the most beautiful background for your photos.
The best parts, perhaps, are its lovely attractions and aquatic creatures.
The attractions, like Sunken Island and Chinaman's Hat, are quite easy to reach regardless of your kayaking skills.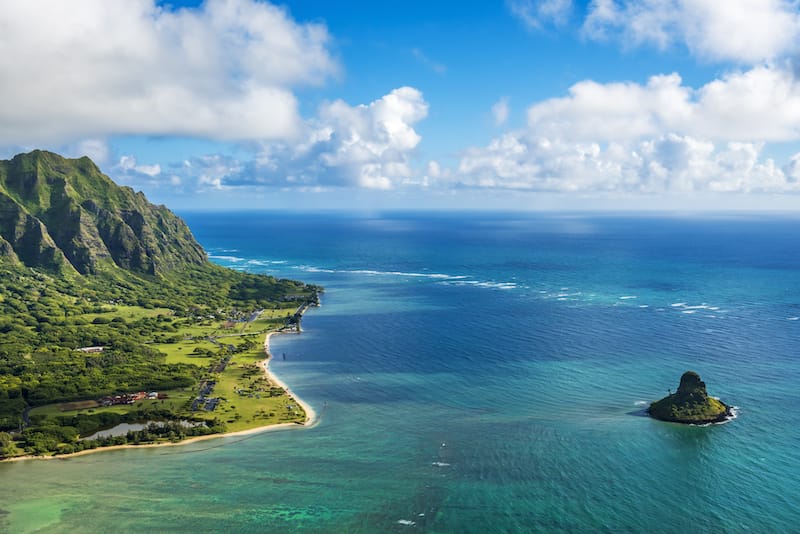 Another Kaneohe Bay attraction is Coconut Island where the famous 1964 sitcom, Gilligan's Island, was filmed.
Novice kayakers don't need to worry because the bay has a rental service that provides kayaks and other types of equipment for activities like snorkeling and scuba diving. Also, the service comes with the option of a personal instructor.
Visitors who would rather go alone still undergo a safety orientation program taught by a certified instructor. This not only ensures the safety of the visitors but also ensures that they get a complete and memorable experience.
Haleiwa Beach Park
Haleiwa is one of the easiest places to go kayaking in Hawaii as it has perfect surf and amazing beaches. The round trip usually takes about 2 hours. Several rental services have been made available for visitors.
Also, the park is a highly desired spot for scuba diving and snorkeling because of its rich aquatic life, especially turtles. Haleiwa Beach Park is also one of the best places to see sea turtles in the world!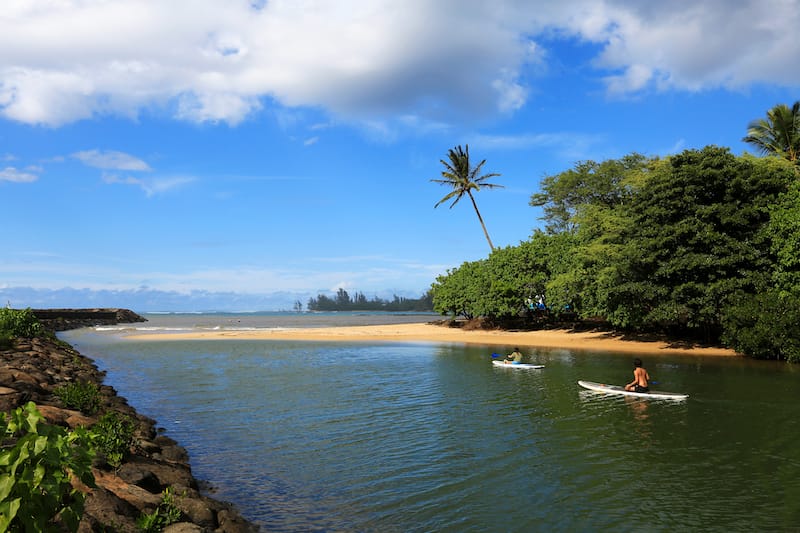 To get the most out of this experience, glass kayaks from rental services are taken on tours for turtle-viewing. It really is one of the best things to do in Haleiwa!
In addition, several water sports and competitions are held at the park for visitors to partake in.
Kahana Bay
Every country, state, and tourist destination has its hidden gems, and Kahana Bay is considered to be one of Hawaii's. Regardless of where you decide to spend your time, be it on land or in the water, you are guaranteed to have a lovely time.
Although the water is not suitable for swimming due to murkiness caused by the rocky ocean floor and a runoff of the Kahana stream, it is still suitable for kayaking due to the water's calmness. The kayaking trip usually takes 2 hours to complete.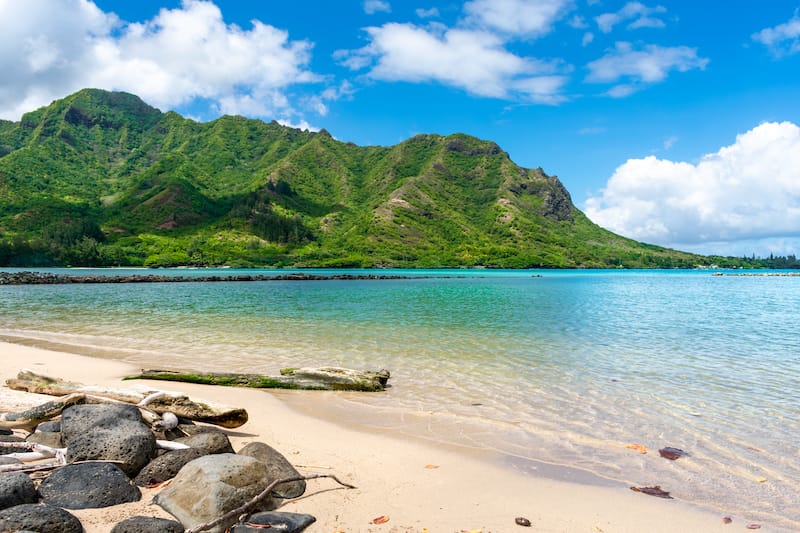 The best time to visit Kahana Bay is during the summer because there isn't as much rainfall during this period, which means that the water is not as murky.
The surrounding land is a marvel to behold. The bay is surrounded on three sides by the great Koolau Mountains, while the last part leads to the Pacific Ocean.
Due to the beautiful ambiance of the bay, activities like hiking, snorkeling, camping, and fishing are very popular.
Mokulua Islands (the Mokes)
The Mokulua Islands (locally called ʻthe Mokesʻ) are made up of two beautiful twin islands: Mokulua Iki and Mokulua Nui. The state monitors the islands closely because they are home to seabirds.
To keep the birds safe, the state closed off the smaller island- Mokulua Iki. Mokulua Nui, however, is open to visitors and is a popular kayaking and snorkeling destination.
One of the best attractions for kayakers is the clear water, which allows them to observe the turtles that call Mokulua Islands home.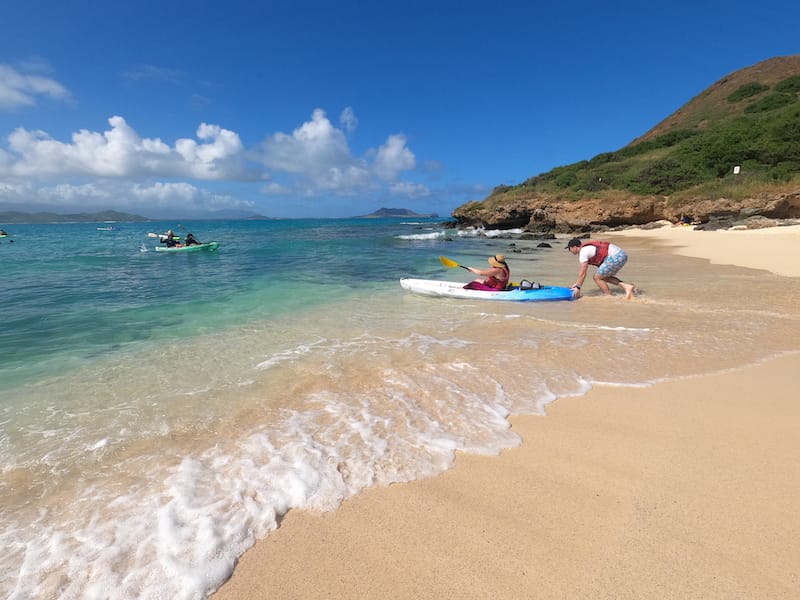 If you did not bring your own kayak, you can rent one on the beach or in the town of Kailua. The level of difficulty experienced by kayakers depends on the winds and the currents.
On calm days, kayaking is usually a lovely and exhilarating experience. However, intense winds and currents can make the experience an incredibly challenging one. When I kayaked to the Mokes, it was an easy day, thank goodness!
Lifeguards are positioned on the beach as a safety precaution and to instruct visitors.
It is important to note that Mokulua Nui is also a seabird sanctuary, so visitors are implored to tread carefully and not disturb nesting birds.
Kayaking in Maui
One of the best things to do when visiting Maui is to go kayaking! You will find heaps of places to enjoy kayaking in Maui (including a famed clear kayaking experience).
Some of the best places to go kayaking in Maui are Turtle Town (also a great place to see some green sea turtles), Honolua Bay, Molokini Crater, and the Pali Sea Cliffs. You can also go kayaking when visiting Lahaina!
Honolua Bay
When you talk about unique places to go kayaking in Hawaii, you have to mention Honolua Bay. It was formerly used for fishing and herding cattle. Nowadays, it is a famous kayaking and snorkeling spot.
The bay boasts enchanting coral reefs and an abundance of aquatic life that can be observed closely through kayaking and snorkeling.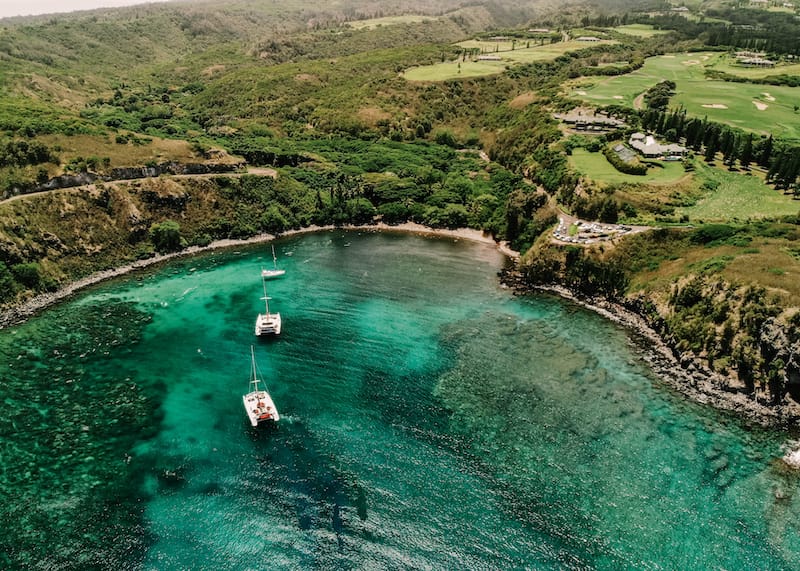 The best time to get in the water is during the summer when the surf is light and the water is easy to navigate.
It is not advisable to go kayaking outside the summer months if you are not experienced or if you do not have the validation of the stationed lifeguards.
Kayaking on the Big Island
You should also not miss the opportunity to go kayaking on the Big Island. Here, you can even do so if you have little to no experience.
There are plenty of tours available to learn how to kayak and check out the island's most beautiful landscapes.
These tours will pass through areas such as the North Kohala Coast, South Kona Coast, and Kealakekua Bay. But don't expect that you're going to stay dry, so be sure to wear the proper clothing!
Kealakekua Bay
Kealakekua Bay is considered one of the most popular places to go kayaking in Hawaii. However, due to the presence of the state historical park, lots of people and vessels visit, not just kayakers.
Kayak rental services are stationed on the grounds for visitors, and unlike vessel owners, people who intend on going kayaking do not need a permit before going into the water.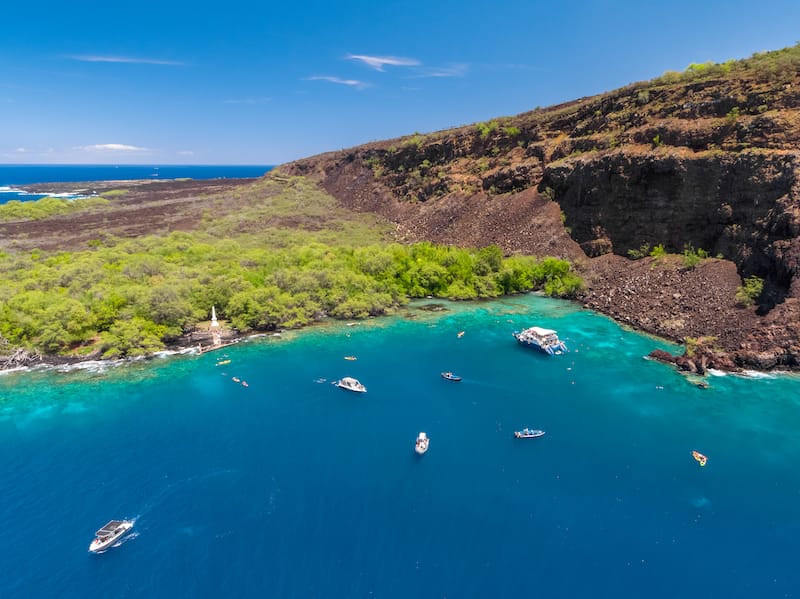 Apart from kayaking, visitors can go snorkeling, where they get to spend time with the bay's aquatic life- spinner dolphins.
Although the rules that bind kayakers are not as strict as the ones placed on vessel owners, they still must follow Hawaii's kayaking rules and regulations.
Kayaking in Kauai
If you're going to visit Kauai, you must go kayaking as it is the home of Hawaii's only navigable rivers. Not only that, but Kauai is home to many gorgeous landscapes, so you can go exploring and admire the beauty, too.
For those with more experience, it is also possible to go ocean kayaking in Kauai. In particular, you should kayak along the Napali Coast, which was considered to be the second-best adventure in the US by National Geographic.
It is very challenging and unpredictable, so you should definitely hire a guide if you want to tackle the Napali Coast. Read more about this trip in a further section.
Napali Coast
The enchanting emerald cliffs of the Napali Coast are like a beacon that calls to adventurers all over the world to get a kayak and explore the beautiful coast.
The most famous adventure for visitors is the 10-mile trip round trip from Polihale State Park along the southwest side of the Napali Coast.
The water is filled with an abundance of aquatic creatures, and visitors often go snorkeling on Treasure Beach, one of the coast's attractions, to find sea creatures on an adventure beneath the waves.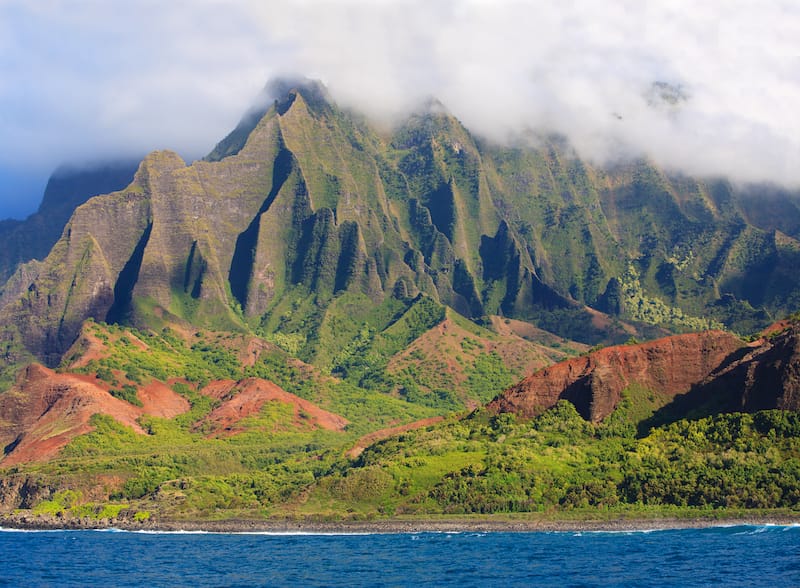 Kayaking on the Napali Coast is not suitable for all as it can be a difficult feat, but the coast is widely adored by lovers of water sports because of its challenging waters.
So, if you have a lot of experience with water sports, you should definitely consider adding a trip to your itinerary. Kayaking is possible on the Napali Coast only during the summer months due to the heavy surf in the winter.
Hanalei River & Hanalei Bay
The entire length of the Hanalei River is bordered by unique and scenic landforms on each side. The river spans 16 miles, a little more than halfway from the top of Mount Waialeale, and empties into the crescent-shaped Hanalei Bay.
Hanalei Bay is the largest and one of the most popular bays on Kauai Island due to its beautiful vegetation, white sand beach, and enchanting waters.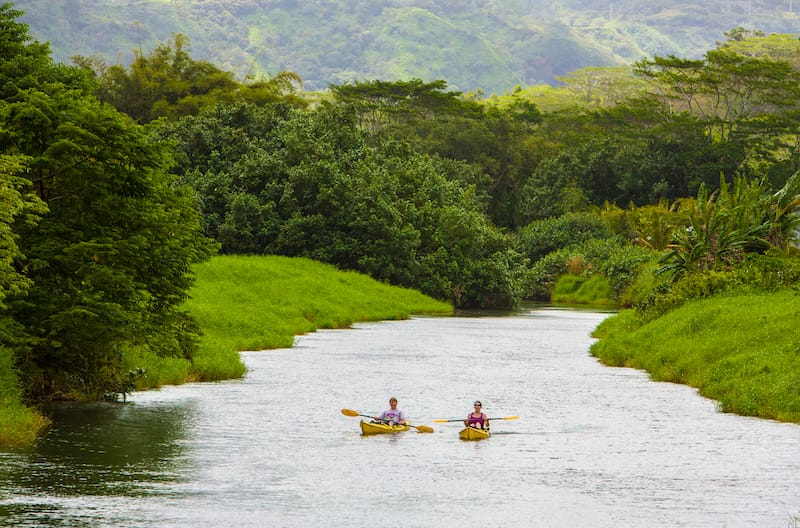 Although the water is lovely, kayaking in Hanalei requires a certain amount of dexterity. There have been several drowning incidents due to the heavy surf and powerful currents.
Therefore, lifeguards have been stationed at the beach as safety precautions and all who go into the water should check with them first.
However, because certain areas like Taro Fields are still safe for kayaking, even during heavy surf, it still remains a popular spot for more experienced individuals.
Wailua River
The Wailua River, famous for being Hawaii's only navigational river, begins at the summit of Mount Waialeale and spans 20 miles. Kayaking on the Wailua River is one of the most exciting experiences for many tourists (I loved it).
The kayaking journey takes you to a village about two miles upstream where you continue your adventure on foot deep into the Wailua Valley.
The valley boasts of canyons and waterfalls that let you fall in love with nature all over again. Youʻll also get to meet the trailhead where you can hike to Uluwehi Falls (Secret Falls).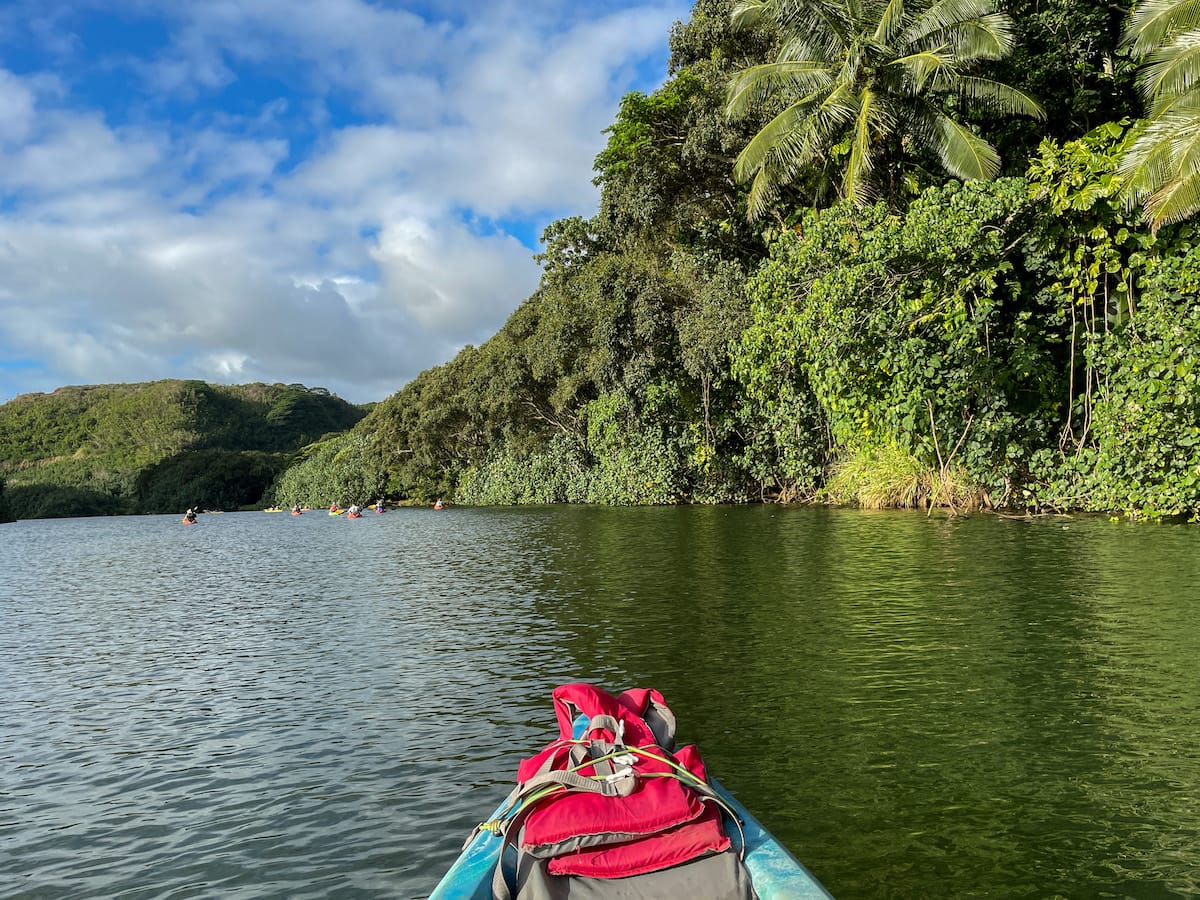 Furthermore, kayaking in the Wailua River requires no kind of expertise as the waters are calm and easy to navigate. Other activities include hiking, swimming, and picnicking.
You can read a recap about my trip kayaking the Wailua River here.
Best Hawaii Kayaking Tours
Kayaking Tour of Kailua Bay with Lunch
Point of Departure: Kailua (Oahu)
BOOK HERE
You can check out the Kailua Bay islands through a guided or self-guided tour, which you can choose at checkout. On this tour, you will have a half-day to explore Popoia Island or the Mokulua Islands.
Here, you will be able to go kayaking, snorkeling with the sea turtles at Lanikai Beach, and check out the bird sanctuaries.
The tour also comes with a delicious lunch on the beach, and the group tour provides the necessary equipment, too.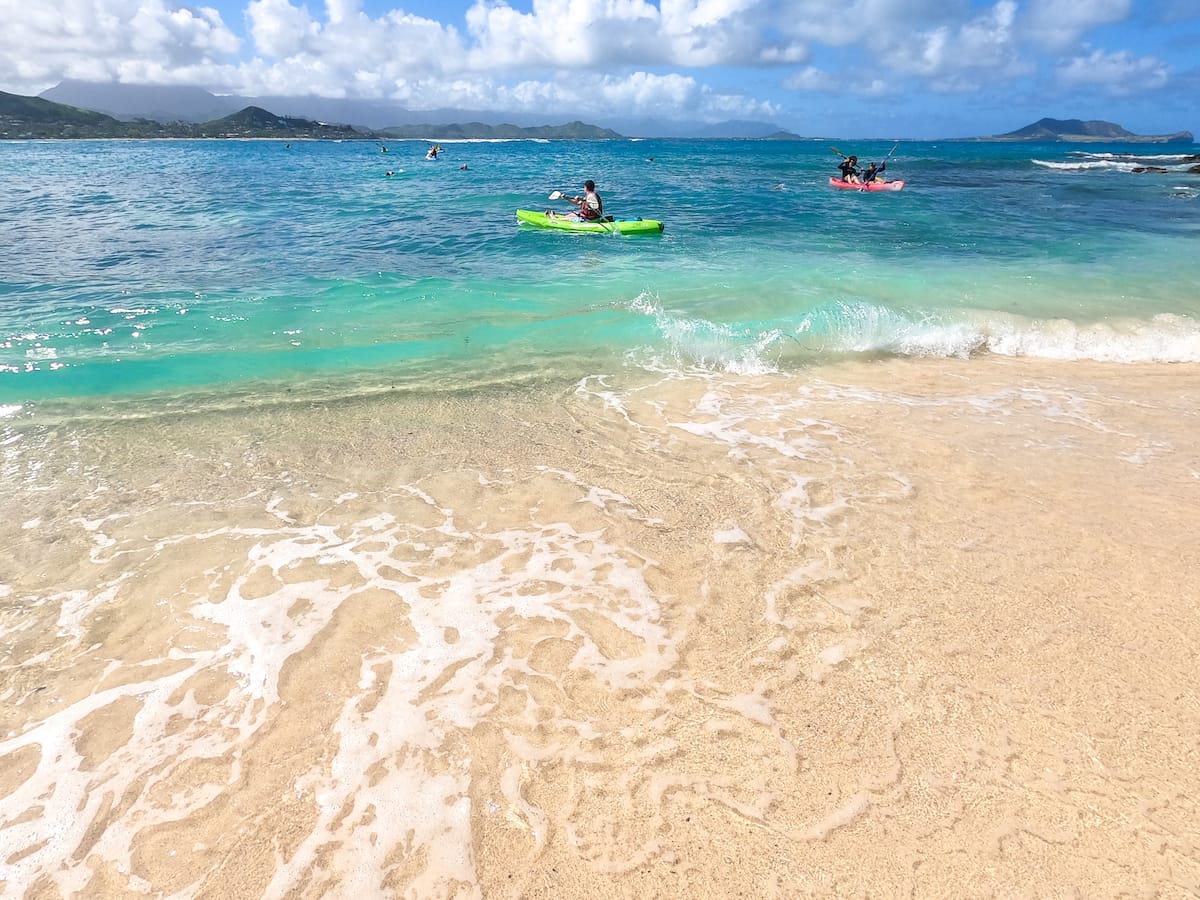 When you start the tour, you will meet your tour guide and the staff, who will provide you with your equipment, safety briefing, and instructions before the adventure.
Finally, visitors will have the option of swimming in Queen's Bath, which is a freshwater pool on Mokolua Island, if they choose it beforehand.
Kaneohe Bay Kayak Rental
Point of Departure: He'eia State Park (Oahu)
BOOK HERE
If you don't have your own kayak (or you don't want to bring it with you), this is the perfect tour to check out. With the kayak rental, the company will set up all your equipment for you right on the water for your convenience.
The best part is that the waters at Kaneohe Bay are extremely calm, which makes it safe no matter your age or level of experience.
This is the only kayak rental outfitter on Kaneohe Bay, and you will get paddles, life jackets, comfort backrests, a waterproof map, and a personalized briefing.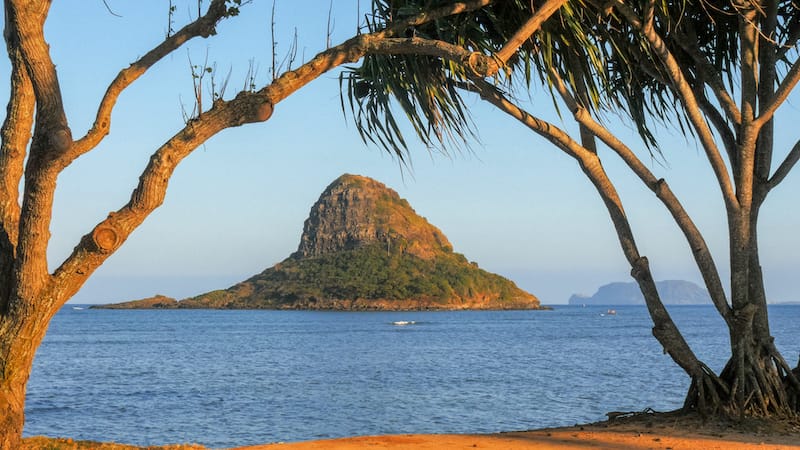 The service provides two-person kayaks. Another reason to support the rental is that it is a non-profit that funds the He'eia State Park and Kama'aina Kids, a childcare organization, through all of its activities.
Guided Kayak Adventure on the Wailua River
Point of Departure: Kapaa (Kauai)
BOOK HERE
You should also check out this half-day kayaking trip on the Wailua River, the only river in Kauai that is navigable.
This tour will take you through the beautiful landscapes, a traditional Hawaiian village, and provide you with the opportunity to learn more about the river's history. With the help of a guide, you will also have the chance to hike to a waterfall.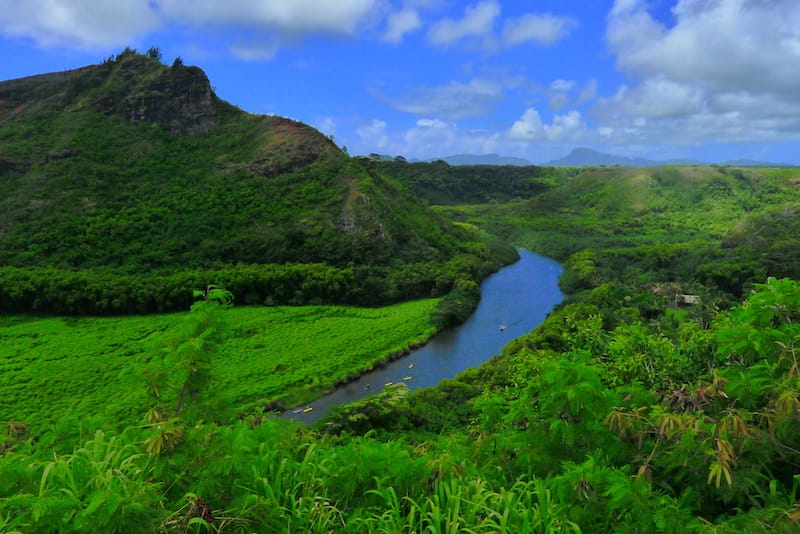 The guide will tell you all about the significance of Garden Isle to Hawaiians, taking you through the local culture and traditions as you paddle through the gorgeous waters.
The tour also provides visitors with a lunch on the riverside. You will also get all the equipment needed for kayaking as part of the tour.
Half-Day Kayak and Waterfall Hike Tour in Kauai with Lunch
Point of Departure: Kapaa (Kauai)
BOOK HERE
If you enjoy both kayaking and hiking, then this is the perfect tour for you. With this tour, you get to explore all of Kauai's beautiful nature, including paddling through the Wailua River, hiking through the rainforest, and enjoying lunch next to the stunning Secret Falls.
Another exciting part of the trip is that the knowledgeable guide will teach you all about the history of the area, including facts about how Wailua River was the home of the first Hawaiians or how this is considered to be the most sacred spot in Kauai.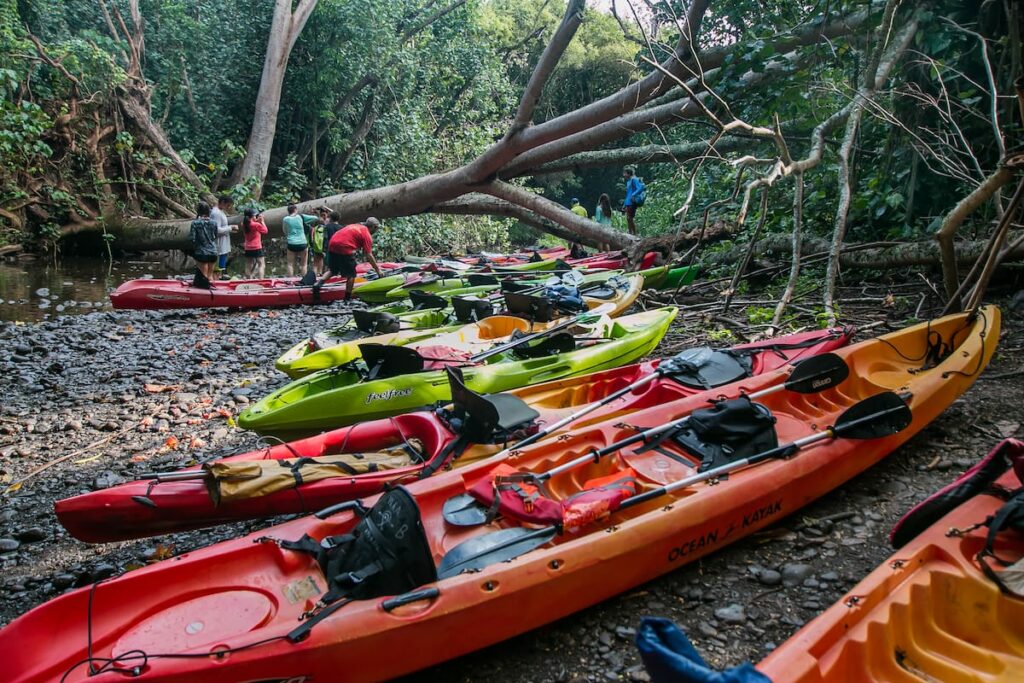 It is also possible to cool off and take a dip in Secret Falls as part of the adventure. Although the tour will provide you with all the necessary kayaking equipment, be sure to bring the proper footwear. It should take around 5-6 hours in total.
Clear Kayak and Snorkel Adventure from Kihei
Point of Departure: Kihei (Maui)
BOOK HERE
Clear kayaks are the best way to explore the beautiful and clear waters of Hawaii. This way, you will be able to have the most unforgettable views of the sea creatures and coral reefs.
With this snorkeling tour, you will get to have the experience of paddling on clear kayaks.
You will also get to go snorkeling out of the deal to see all the sea creatures up close. Who knows- you might also get lucky and see some sea turtles!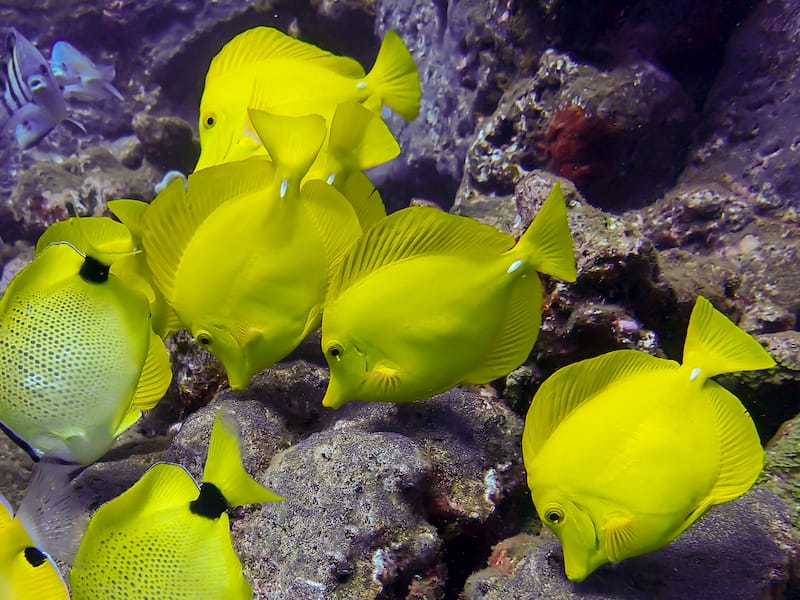 The tour will also provide bottled water and some snacks, and you can choose the option of a private tour or one with a group. If you choose this tour in the winter months, you might also get to go whale watching.
You will stop at Makena Landing Park as part of the Kihei tour, and the necessary equipment for kayaking and snorkeling will be provided.
Did we miss any amazing places to go kayaking in Hawaii? Let us know the top Hawaii kayaking tours and tips in the comments! Thanks.
More Hawaii Activity Guides
Pin this Hawaii Kayak Tours & Tips Guide