Kauai is home to nine gorgeous state parks and if you're looking to visit one of them, be sure to add Polihale State Park to your itinerary! This is a guide about Polihale State Park, what to do there, how to visit, and more!
Have you been to Polihale State Park? Let us know your thoughts and tips in the comments! Thanks!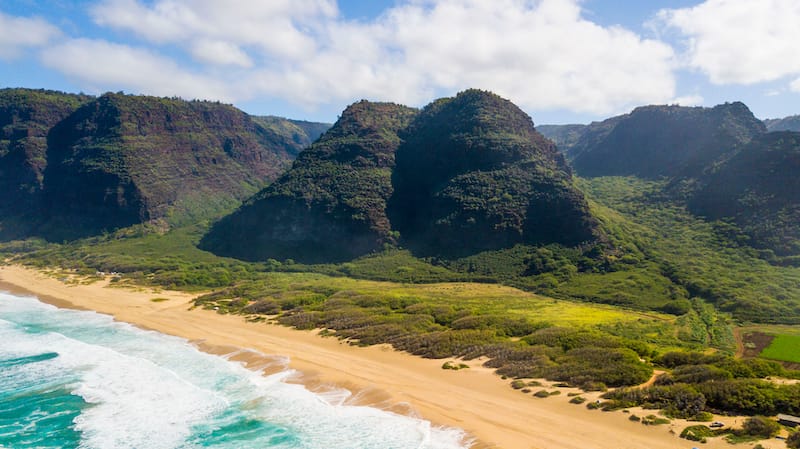 About Polihale State Park
Polihale State Park is on the westernmost side of Kauai island situated in a remote and beautiful 57 hectares of golden sandy beach area. The area is not privately-owned and is a place for all of the public to enjoy.
While the Kauai state park may be a challenge to reach, it is a great place for those that love to get off the beaten path and enjoy nature with far fewer people around.
There are also some crystal clear beaches surrounded by 100-foot high sand dunes.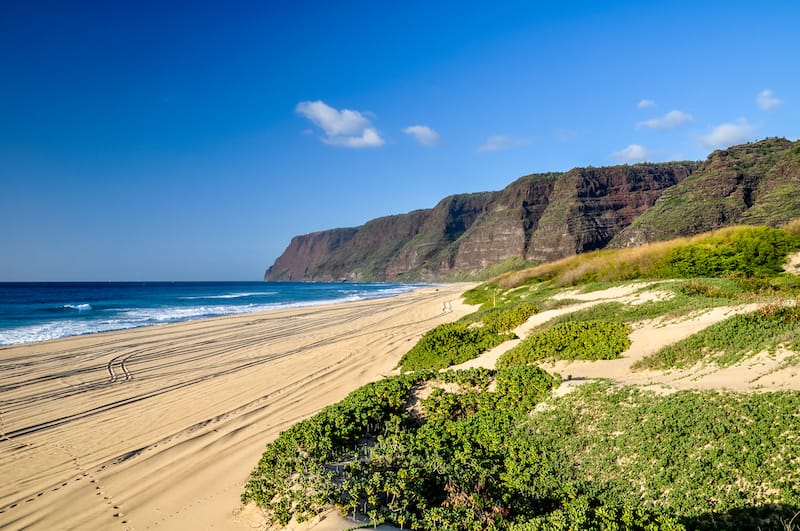 The park has a lot to offer and will truly make you feel as though you landed on another planet!
How to Get to Polihale State Park
Visitors of Kauai island who want to visit Polihale State Park will need to venture down a 5-mile long road that is a rather rough ride in order to get there. You will need to have a 4-wheel drive vehicle or take an organized tour.
To get there without a tour, you will drive until the very end of Highway 50 where you will come upon an old sugar cane factory and plantation nestled right along the ocean.
From there, you will experience around 5 miles of rough road into the park!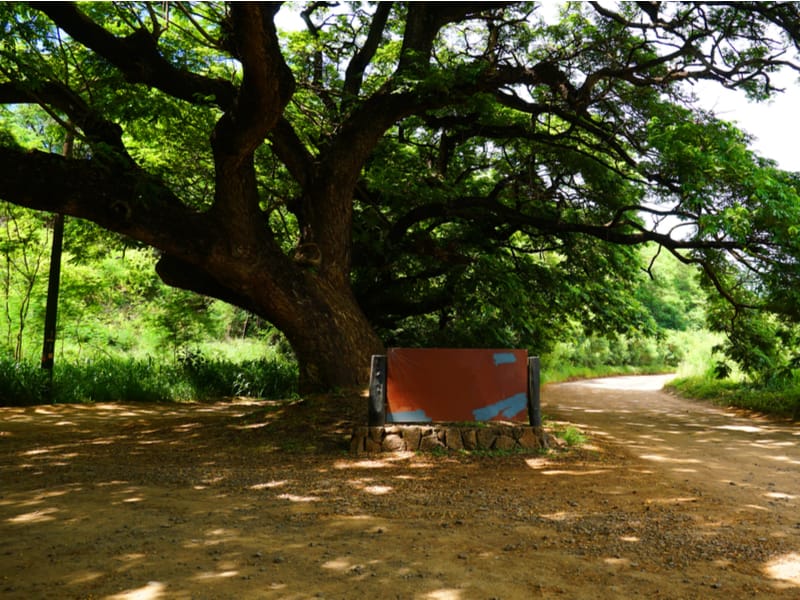 The address of Polihale State Park is Lower Saki Mana Rd, Waimea, HI 96796.
If you're interested in taking a tour to Polihale, get in touch with your hotel to organize one, or contact Makena Charters who will organize one for you! They are a family-owned company with incredible reviews.
Popular Hikes in Polihale State Park
Polihale State Park has one official trail that is an out-and-back, moderately trafficked one that is close to Kekaha surrounded by wildflowers, and with beaches available for everyone.
It is about 12 miles long in length. See more here.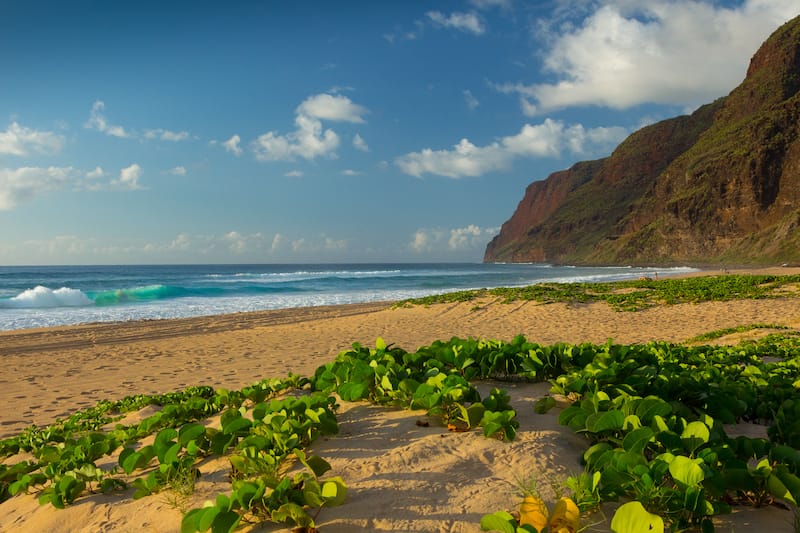 Things to do in Polihale State Park
The main activity in Polihale State Park is to go swimming in the gorgeous ocean. Please do note that currents are strong here, as well as rip currents, so you can only swim in Queens Pond.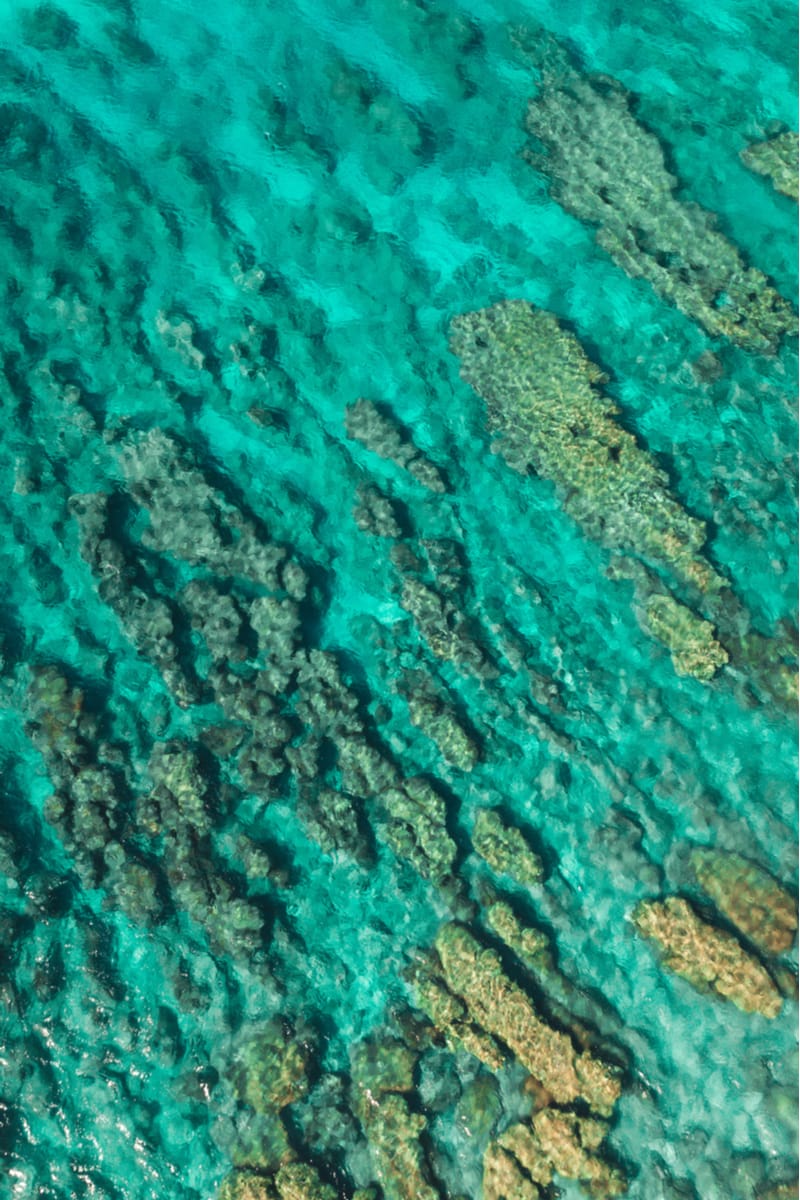 You can also enjoy camping on the beach, fishing, and having a drink at the Monkeypod Tree Cafe there.
Polihale State Park Visitor Information
Polihale State Park is open daily from 5:30am until 7:45pm. The cost to enter is free for all guests.
If you plan on camping inside of the state park, there is a fee of $20 for residents and $30 for non-residents. Leave no trace!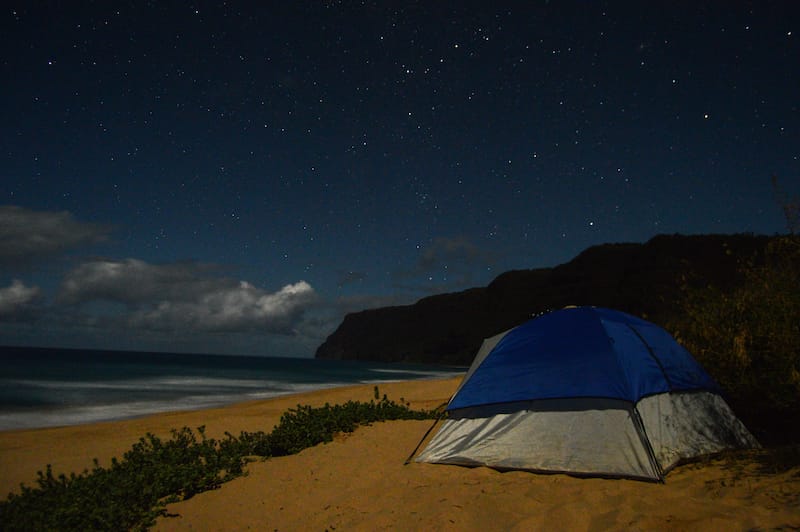 Have you visited Polihale State Park? Let us know your thoughts in the comments!
More Kauai State Parks
Pin this Polihale State Park Travel Guide