Are you looking to go snorkeling in Kihei? This guide contains the best Kihei snorkeling tours as well as the most epic spots to do it!
Are you planning your trip to Kihei last minute?
If you're traveling to Kihei last minute, you want to ensure you have lodging/tours ahead of time! Below are some of our top picks in town!
Best Tours and Activities in Kihei:
Best Hotels in Kihei/Wailea:
Traveling to Maui independently? Be sure to book your rental car ahead of time to ensure availability!
Hawaii is considered to be one of the best places in the world for snorkeling due to the unparalleled views, causing thousands of people to visit every year. And Kihei is one of the best spots!
In South Maui, you'll get to see all kinds of marine life from coral to tropical fish and even sea turtles and whales.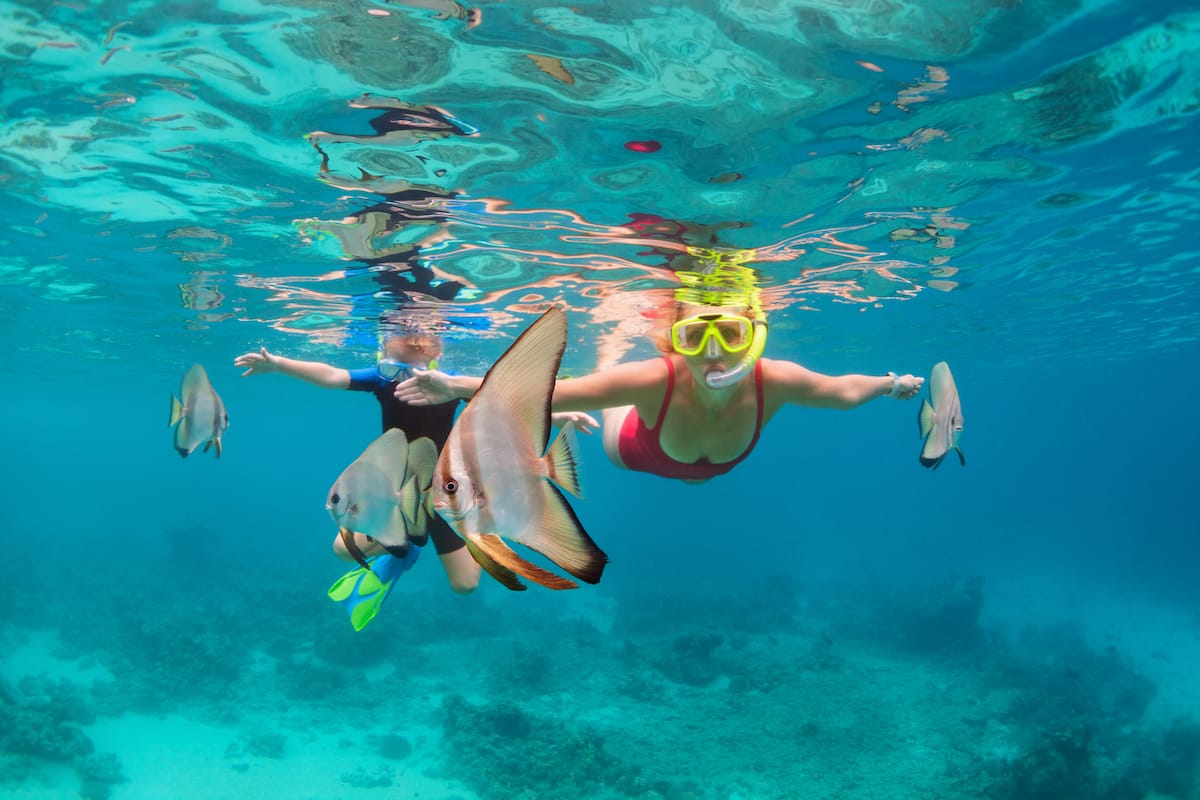 We've compiled a list of the best snorkeling tours in Kihei to check out if it is on your Maui bucket list!
All of the tours listed include the gear you will need for the adventure!
Did we miss any amazing tours or places to go snorkeling in Kihei? Let us know in the comments. Thanks!
Best Kihei Snorkeling Spots
Kihei is one of the most magical spots for snorkeling on the planet. Aside from the tours listed below, here are some of the best places for snorkeling in Kihei.
Ulua Beach Park: Right in the heart of Wailea, you can check out Ulua Beach Park, which is home to tropical fish, coral, and even Hawaiian green sea turtles!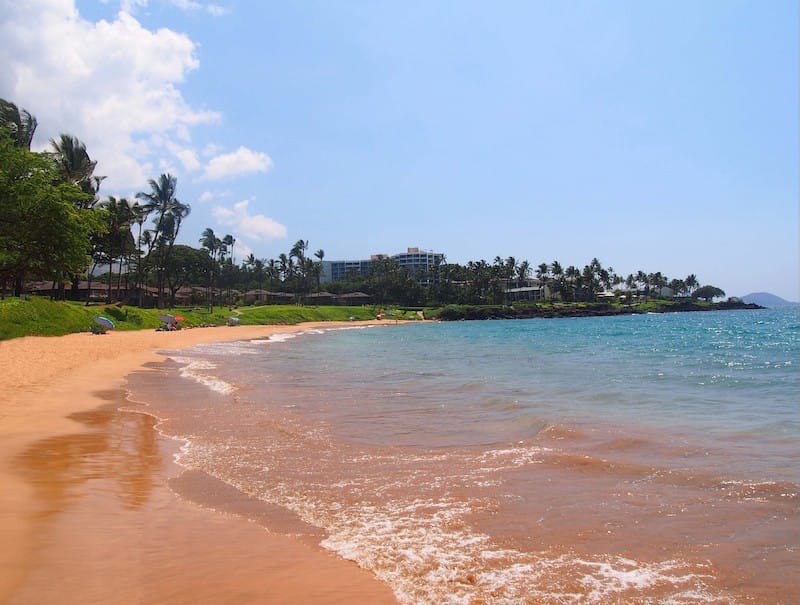 Polo Beach: This stunning beach is known for its white sands and gorgeous views of Molokini Crater.
You can go snorkeling at the rocky parts at the end of the beach, and try it early in the morning for the best experience.
Sugar Beach: When the waters are calm, this proves to be a popular spot among tourists because of all the beautiful coral and tropical fish.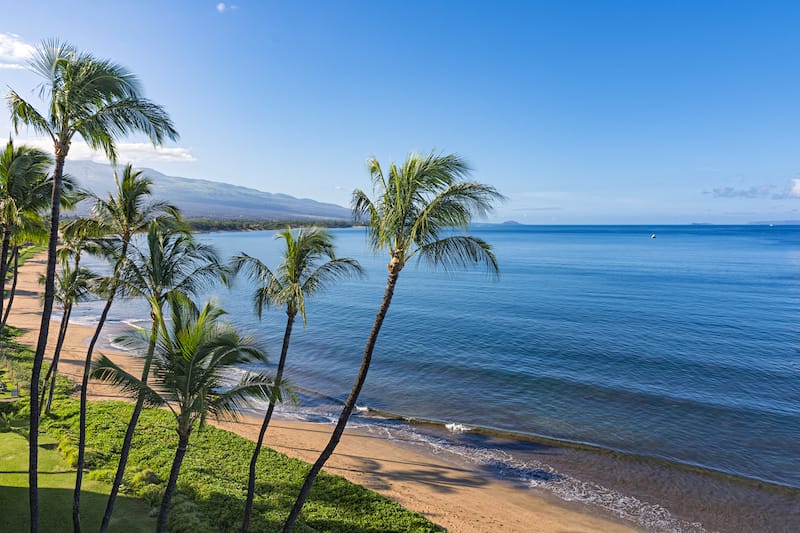 While the beaches above provide amazing snorkeling spots, there are two places extremely famous in the vicinity of Kihei! They are Turtle Town and the Molokini Crater.
Turtle Town (Maluaka Beach): This beach is around 20 minutes from Kihei and is seriously one of the most renowned snorkeling spots in Hawaii… and the world!
However, many people refer to the area around Makena Landing as 'Turtle Town'. Others refer to the Maluaka Beach area. Just be sure to clarify with people before heading there (but these tours will take you exactly where you need to be anyway).
Molokini Crater: This famous place is located a stone's throw away from Maui's coastline and is the only island marine sanctuary in the state.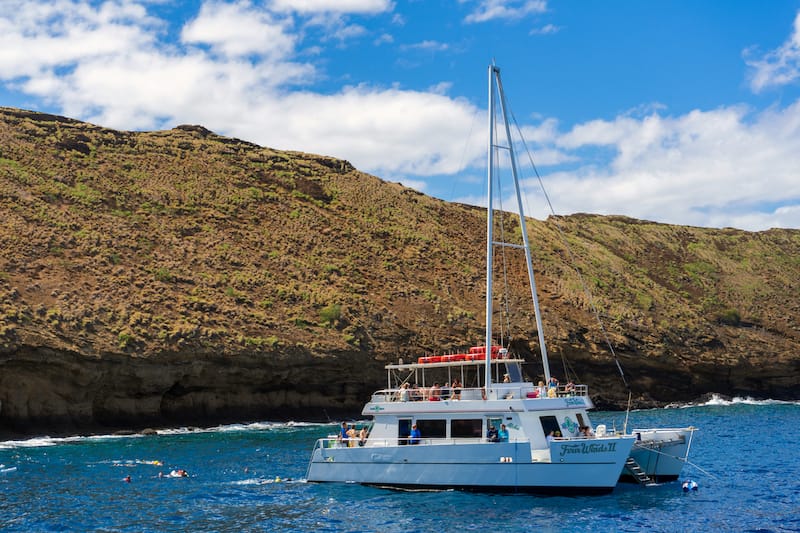 It is believed to have formed around 150,000 years ago and it is known for being the best snorkeling spot (or one of them) on Maui.
Best Time to Go Snorkeling in Kihei
Many travelers to Hawaii know that it's certainly possible to have the trip of a lifetime at any time of the year.
However, if you want to go snorkeling, there are some times of the year (and of the day) that are more optimal than others.
Summertime tends to be when many people visit, but the hot weather, wind, and surf can actually affect your visibility.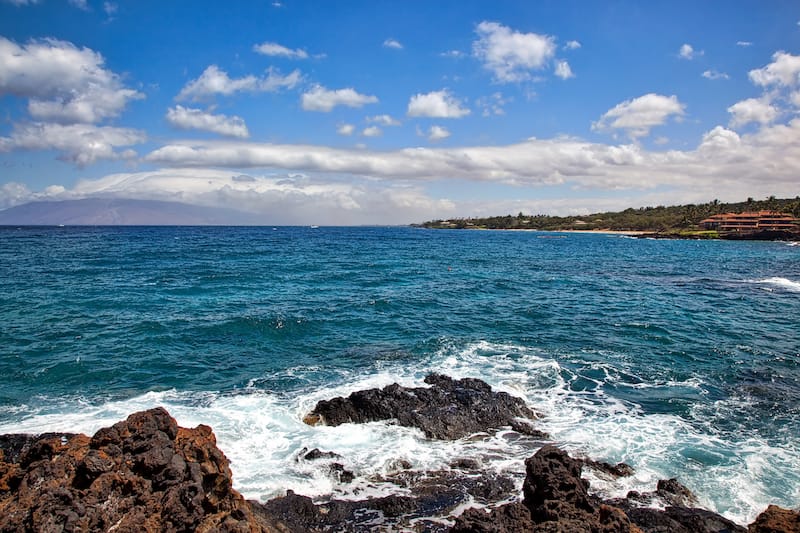 Therefore, it's recommended that you book your snorkeling tour for the winter, which is the best time for clear waters and light winds.
Even better, you might get to see a whale or two when snorkeling in the winter!
It's also recommended that you go snorkeling in the morning, particularly the earlier morning, due to how calm the water is.
Best Kihei Snorkeling Tours
Maui: Turtle Town Kayak and Snorkel Tour
Meeting Point: Makena Landing Maui (Kihei near the Grand Wailea)
BOOK HERE
This 2-mile guided tour takes you through Makena Bay down to Turtle Town, which is one of the best snorkeling locations in Hawaii.
As you paddle through the clear blue waters, you will see tons of marine life native to Hawaii.
This tour is among the safest thanks to the calm waters. It is suitable for children aged five years and up.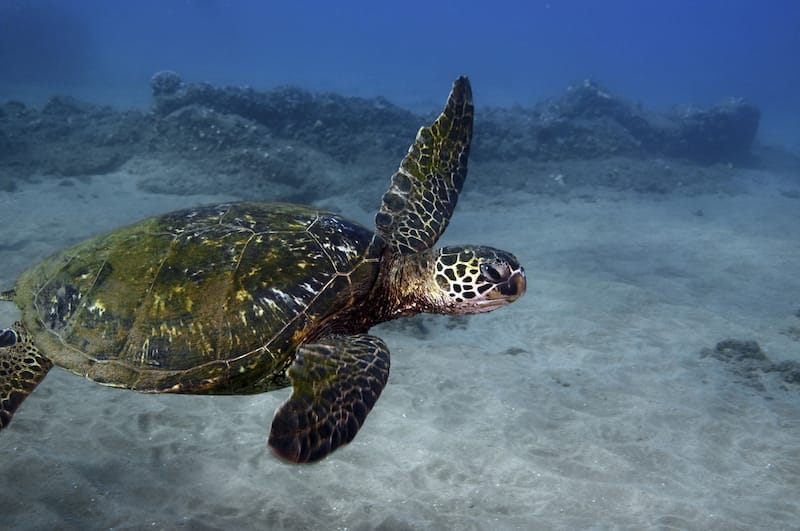 To fully explore Kihei, be sure to add this tour to your family day itinerary. If you plan to visit between October and April, you just might see the humpback whales that migrate here for mating season.
The meeting point of this tour is at Makena Landing. Here, you will receive all the necessary gear along with complimentary snacks and drinks.
We advise that beginner kayakers take the 7:15 am tour because the waters are much calmer then. Alternatively, you can take the 10:30 am tour.
Book your snorkeling tour here!
Maui: Whale Watch Kayaking and Snorkel Tour in Kihei
Meeting Point: Makena Landing Maui (Kihei near the Grand Wailea)
BOOK HERE
This is one of the most thrilling Kihei snorkeling tours. It offers an incredible perspective as it takes you along paths where you will be eye-level with the ocean.
If you have always wanted to be up-close and personal with marine life, this is your chance. Learn about the island's history as your guide shares folklore and stories.
During whale watching season, your guide will also explain each whale's behavior as you paddle along at a safe distance. You will also get to enjoy snorkeling along the reef.
This tour features 'sit on top' kayaks that make gliding through the waters easy. The meeting point is at Makena Landing Park.
Book your snorkeling tour here!
Maui: Molokini Crater & Turtle Town Snorkeling or Scuba Tour
Meeting Point: 101 Maalaea Rd (Wailuku)
BOOK HERE
This snorkeling and scuba tour is an excellent way to explore the warm waters of Maui.
It takes place on a spacious luxury yacht where you get to learn about the best snorkeling destinations in the world, such as Molokini Crater, Turtle Town, and Maui.
An onboard instructor will be available to give scuba diving and snorkeling lessons. Once you are ready to go, take the leap.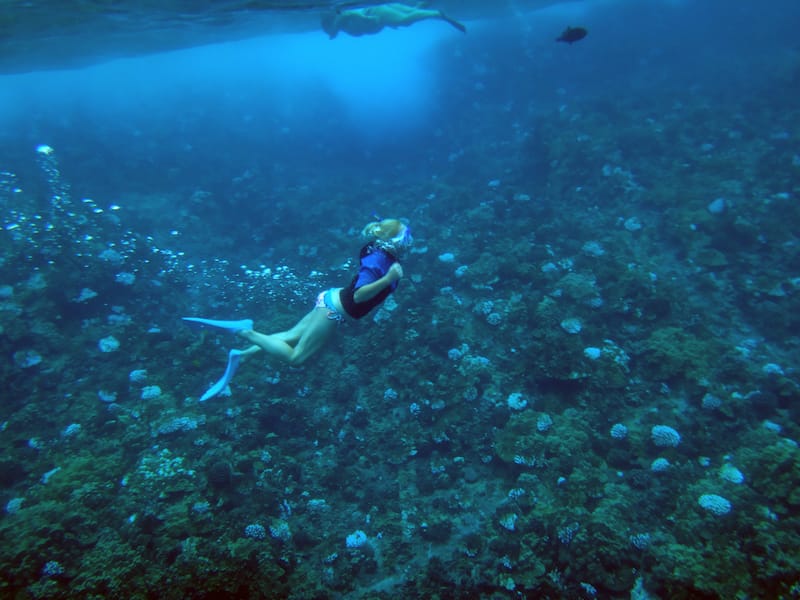 This tour offers refreshing drinks and an alfresco lunch on the boat.
There is also a water slide that lets you swim in the ocean. It is a beautiful tour for families, so if you have the whole family with you, it's certainly worth adding this tour to your itinerary.
The meeting point for this tour is at Slip #76.
Book your snorkeling tour here!
South Maui: Self-Guided E-Bike, Hike, and Snorkel Excursion
Meeting Point: Boss Frog's Bike Shop (Kihei)
BOOK HERE
Experience the thrill of a Radpower electric bike as you ride around South Maui.
This tour is a great experience because you get to avoid traffic and just breeze through the crowds. The best part?
You do not need to pedal. The self-guided tour features access to hiking trails and snorkeling locations.
There are several itineraries to pick from at the kick-off location. You can choose to hike at the Wailea Coastal Trail or cool off in the brilliant waters of Kamaole Beach.
Explore South Kihei and visit beaches in Kihei like Ulua, Mokapua, and Polo.
This tour is only suitable for people who are 18 years and older. It is also not suitable for those who cannot ride a bike. The meetup point is at Boss Frog's bike shop.
Book your snorkeling tour here!
Turtle Town Private Kayak & Snorkel Tour
Meeting Point: Makena Landing Maui (Kihei near the Grand Wailea)
BOOK HERE
This 3-hour private tour is the perfect way to start your day. It offers one of the best snorkeling experiences in Kihei.
The tour features paddling to Turtle Town to swim with Honu, the Hawaiian green sea turtles.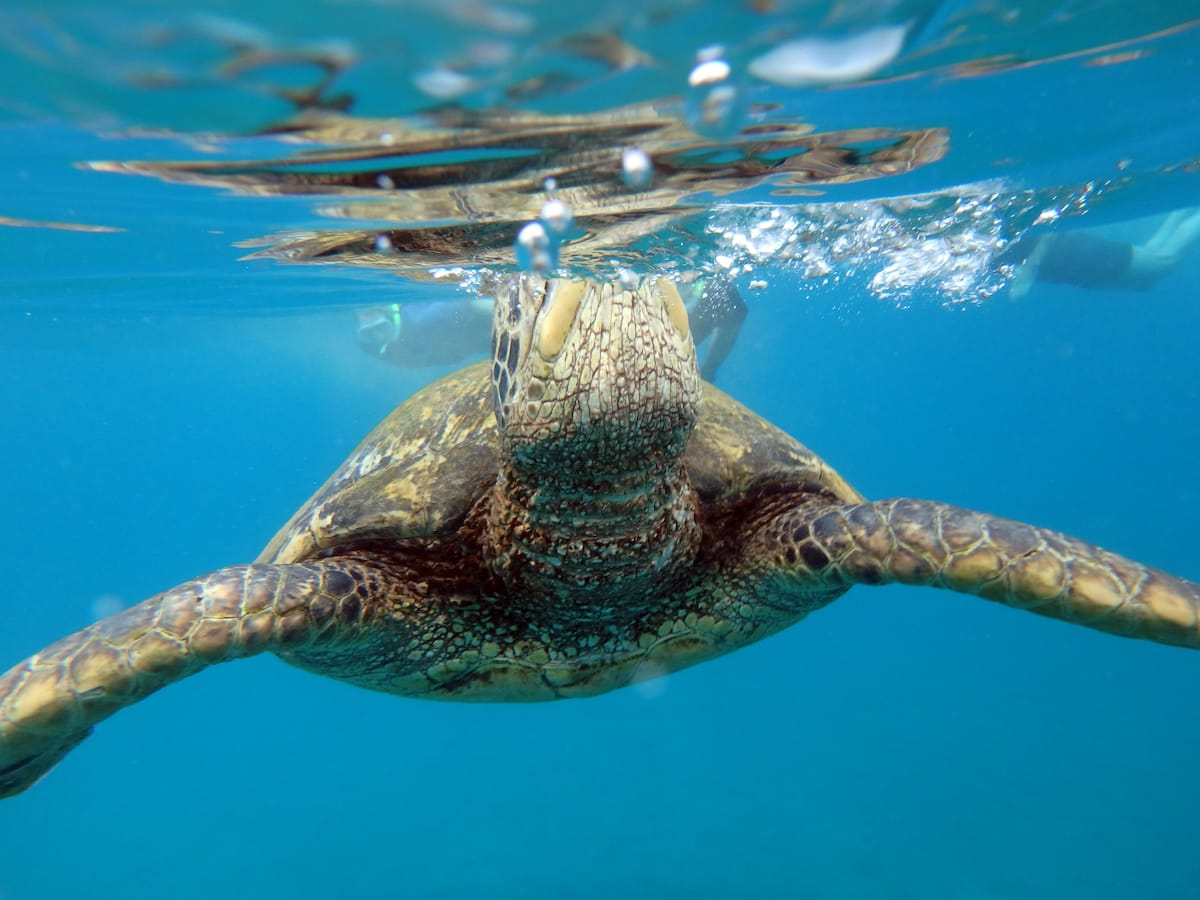 It also offers scenic views of the Hawaiian coast as well as Kahalawai, Lanai, Kahoolawe, Molokai, and Mauna Haleakala.
Enjoy an immersive experience with local marine life while snorkeling in the reefs. The tour starts with lessons about paddling and fish identification.
After paddling to your destination, a guided reef tour follows. This tour offers complimentary snacks and drinks as well as free pictures that capture the exciting experience.
Book your snorkeling tour here!
Waterfalls Tour with Kayaking, Snorkeling, and Hiking
Meeting Point: Makena Landing Maui (Kihei near the Grand Wailea)
BOOK HERE
Head on to Makena Landing Beach Park to embark on this tour. It features hiking, waterfalls, kayaking, and of course, snorkeling.
After paddling through the waves of the clear waters, dive in and snorkel in the teeming coral reefs.
You just might find a Hawaiian Green Sea Turtle grazing at the bottom. This tour also takes you to a lush rainforest, where you get to hike through serene greenery.
This hike rewards you with a gorgeous waterfall at the end. Here, you get to jump off the cliffs and swim in the refreshingly cool pools below.
This tour is only suitable for adults and kids aged seven and up. Be sure to come along with your sports shoes, towels, sunscreen, and bathing suits.
Book your snorkeling tour here!
Clear Kayak and Snorkel Adventure from Kihei
Meeting Point: Makena Landing Maui (Kihei near the Grand Wailea)
BOOK HERE
What is more immersive than seeing the clear waters beneath you right through the bottom of your kayak?
This 3-hour clear kayak tour gives a brilliant perspective of life under the Hawaiian waters.
Glide through the clear waters of the famous reefs of Maui and enjoy direct views of the stunning corals, colorful fish, and graceful turtles.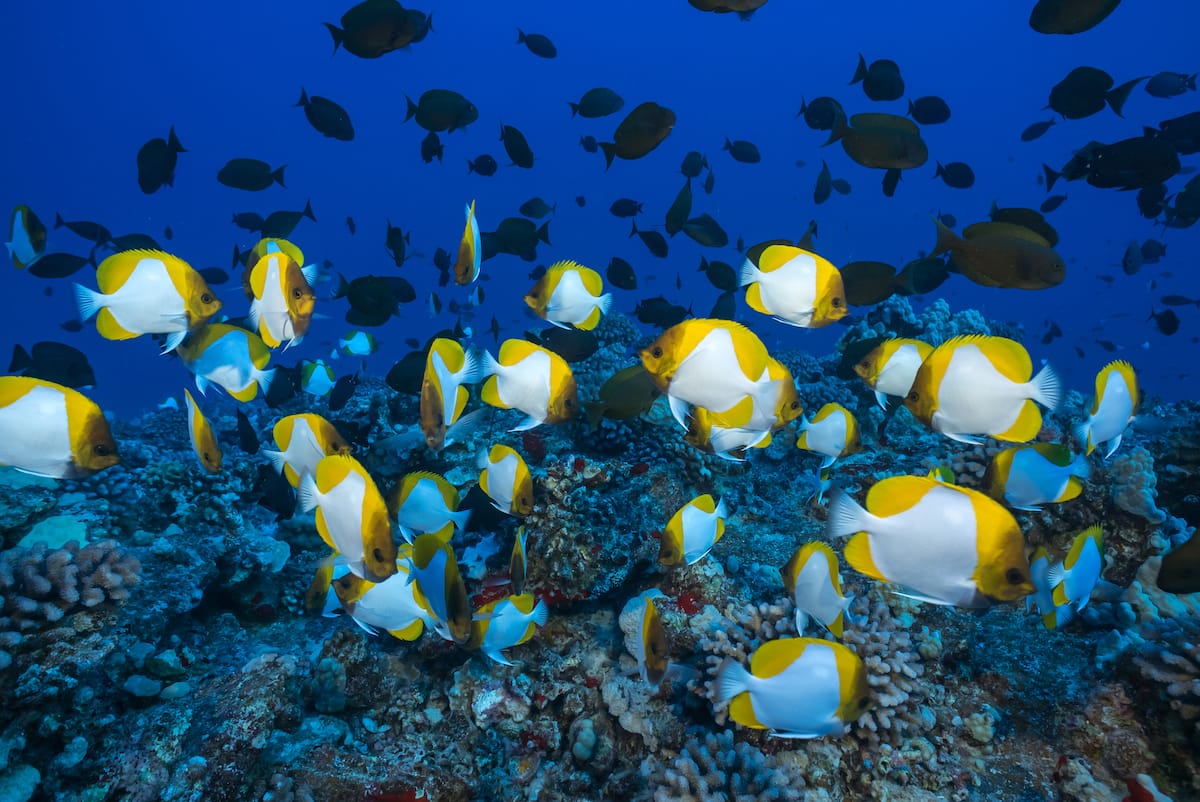 If you take this tour any time between December and April, you might get to see the whales too.
All kayaking and snorkeling equipment are provided to tourists. Snacks and drinks are also available at no extra cost.
This tour starts at 7 am daily, so be sure to arrive early. Infants are allowed, but they must sit on the parent's lap.
Note that there is a 230-pound weight limit, and each tourist will be weighed before departure.
Book your snorkeling tour here!
Turtle Town Snorkel with Photo and Video
Meeting Point: Makena Landing Maui (Kihei near the Grand Wailea)
BOOK HERE
Turtle Town is one of the best snorkeling locations in Hawaii. This intimate group tour takes you on a trip through Maui's best locations.
They offer top-notch snorkeling gear, so you do not have to worry about water getting into your masks.
Skilled guides will show you the ropes and guide you as you swim with the exotic Hawaiian green sea turtles and colorful tropical fishes.
The tour also offers high-quality pictures and videos of tourists at no extra charge, so you'll definitely have some Instagram-worthy photos as part of the deal.
This Turtle Town tour is only available to people who can swim.
Book your snorkeling tour here!
Did we miss any fantastic Kihei snorkeling tours? Also, let us know your favorite spots for the best snorkeling in Kihei in the comments. Thanks!
More Maui & Kihei Travel Guides
Pin this Guide to the Best Snorkeling in Kihei