Are you looking for the best things to do in Napili in Western Maui? If so, keep reading as we've got you covered!
Are you planning your trip to Napili (and West Maui) last minute?
If you are traveling to West Maui last minute, you will find some of the top tours, hotels, and more below!
🐬 Top experiences and tours near Napili:
🛌 Top hotels in Napili (and nearby!)
🚗 Traveling to Maui independently? Be sure to book your rental car ahead of time to ensure availability!
The small area north of Lahaina is home to beautiful beaches and delicious restaurants and is worth a visit while on the island.
But, it is also a fantastic place to stay when there – making the area even more accessible!
UPDATE 8/10/2023:
We currently discourage traveling to Lahaina due to the recent wildfires. The island's hotels and lodging do NOT have the capacity to accommodate both displaced locals AND tourists. Donations are graciously welcome and you can do so by visiting here. We will update our content on the site in due time. Mahalo.
This guide lists what to do in Napili for first-time visitors!
We have left out many things in nearby Kapalua and Kaanapali with the exception of a couple – but please do understand that Napili is just a few minutes away from both!
Did we miss any of the best places to visit in Napili?
Let us know your favorite and things to do in the comments. Thanks!
Best Things to Do in Napili
1. Enjoy Breakfast (or Lunch!) at the Gazebo Restaurant
My time around Napili Bay started with a delicious lunch at Gazebo.
I have heard they are famous for their macadamia nut pancakes, but it was their papaya and avocado salad on the menu that enticed me (and the BLT that lured my mom in).
The place was packed, unfortunately, and I am impatient… so we grabbed our food at their to-go counter and ate it at a table at the pool right next door before enjoying the beach.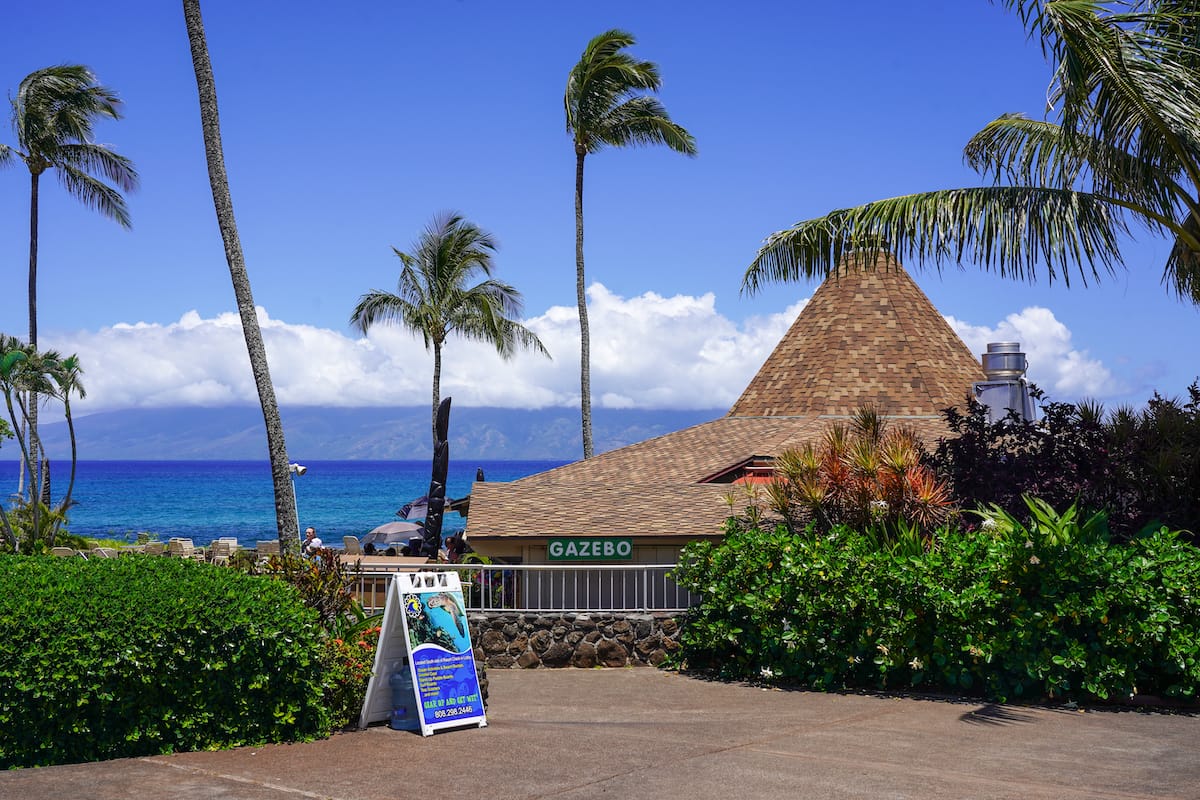 Gazebo is technically located at Napili Shores Condo Complex but is open to the public.
There is a large parking lot nearby that you'll have to park at and walk a little bit down the path to the restaurant that overlooks the water.
The menu was simple, yet offered an array of delicious items. You'll find burgers, salads, sandwiches, and as mentioned above – those famous pancakes!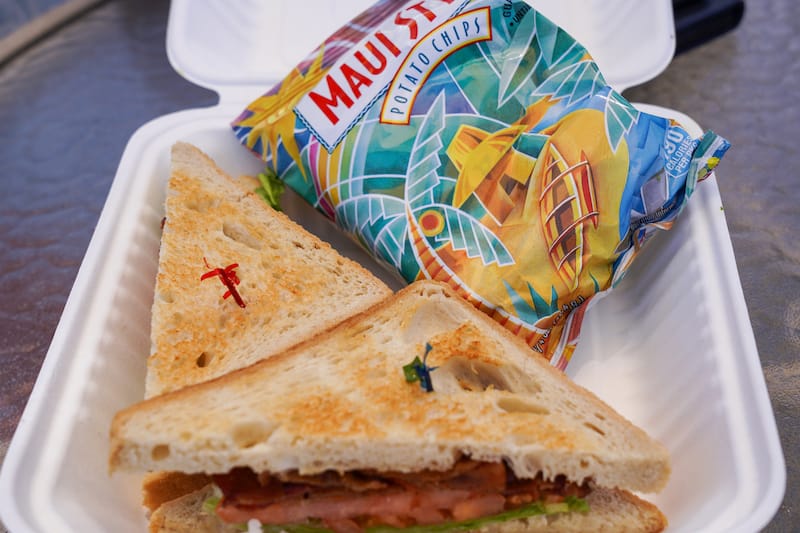 The pancakes can be served with coconut syrup or the standard maple.
Gazebo is only open from 7:30am until 2pm and there is almost always a line – so come prepared!
Address: 5315 Lower Honoapiilani Rd, Napili Shores, Lahaina, HI
2. Go Sunbathing at Napili Bay
I have to admit that Napili Bay is one of my favorite beaches on the island. I think it is just stunning and it is one of the best beaches on the island for kids and families.
The beach is renowned for its calm waters that are perfect for snorkeling, swimming, and sunbathing.
One of the best things about Napili Beach is that you can see Molokai and Lanai from it on a clear day! The views are seriously anything but disappointing!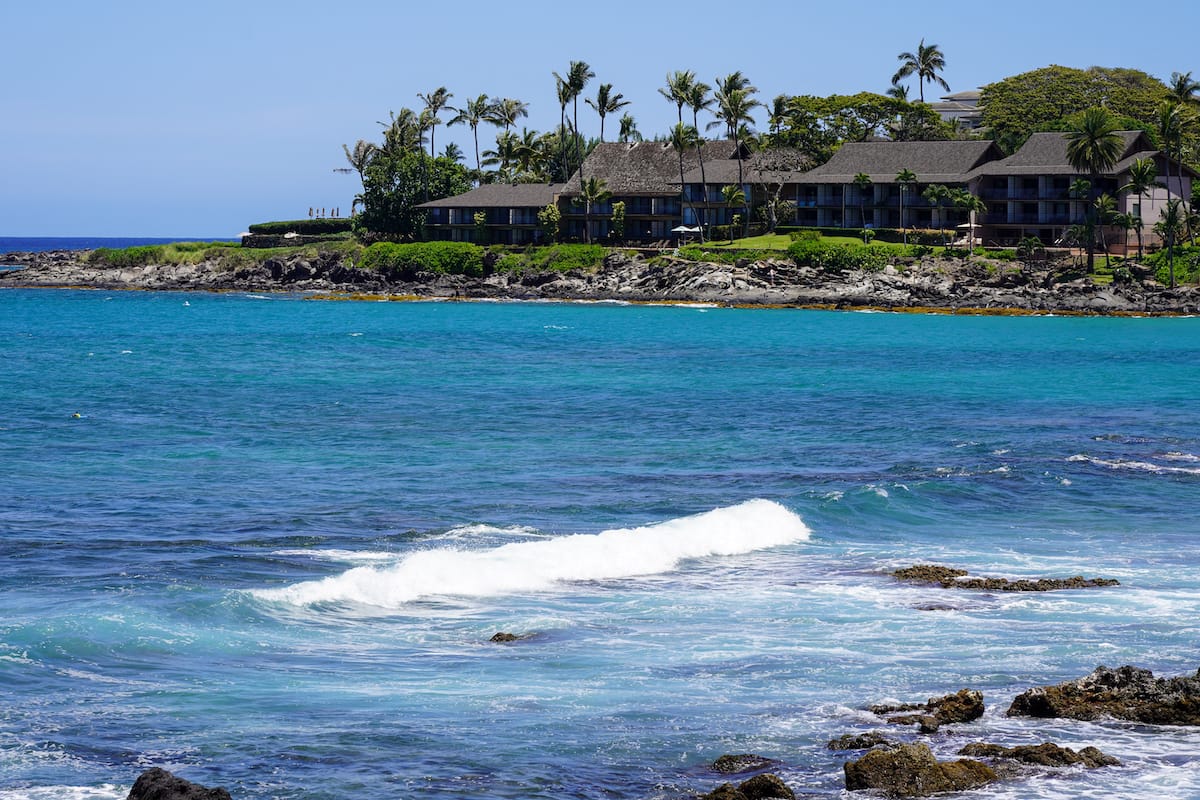 Parking is limited here and you must park along the street – the parking for Gazebo Restaurant does NOT include beach parking!
You will also find a general store nearby, as well as a resort and shopping plaza with a supermarket.
There is no lifeguard on duty.
3. Head to the Maui Nui Luau in Kaanapali Beach
Those that are traveling in groups and are with kids should head slightly south from Napili for an evening in Kaanapali Beach.
The Maui Nui luau at the Sheraton is one of the top-rated luaus on Maui and is a great way to spend an evening!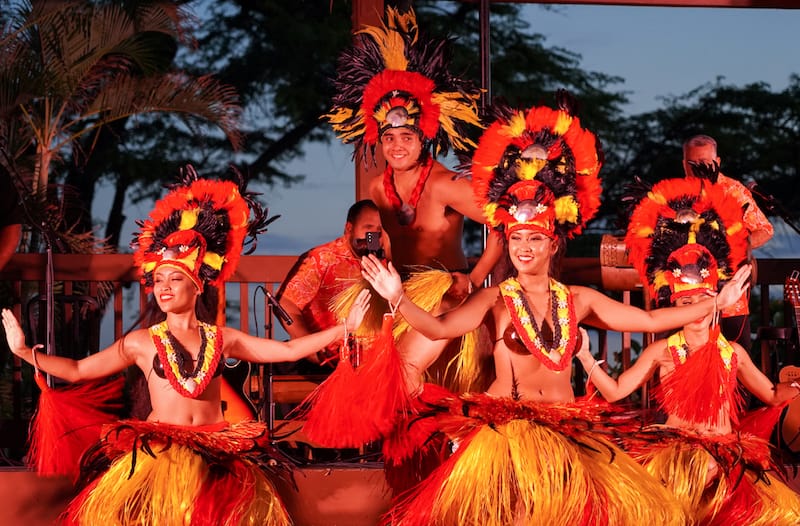 The luau lasts for three hours, offers free parking at the Sheraton resort, and will provide you with lots of food and music for an enjoyable evening right on Kaanapali Beach at sunset!
Booking the luau gets you a lei greeting and imu ceremony as well as a large buffet (it was SO much food) before sitting back and enjoying a Polynesian dance show with dances from all across the Polynesian countries.
You may also have a chance to witness the Black Rock cliff diver if the weather permits!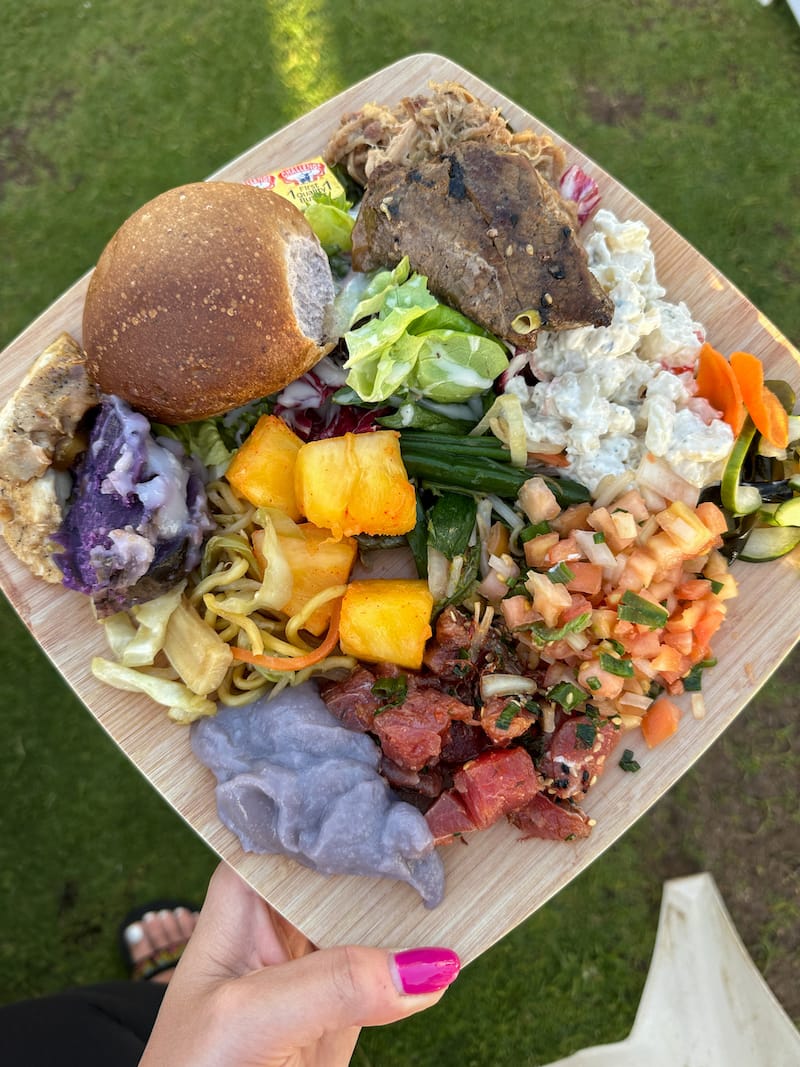 The luau starts at 5pm and runs until around 8pm! It truly is a worthwhile experience and the grounds are wheelchair-friendly for guests with mobility issues.
Please note that the luau does not run every night – only on Mondays, Wednesdays, and Fridays.
Address: 2605 Kaanapali Pkwy, Lahaina, HI
>> Click here to check luau rates and availability
4. Peruse the Napili Farmers' Market
Nothing beats a good farmers' market in Hawaii – and I mean nothing.
The Napili Farmers' Market is fantastic and a great place to head to if you're looking for fresh and locally-grown produce that is in season.
Or, it is just a good place to walk around and admire how beautiful the produce actually is!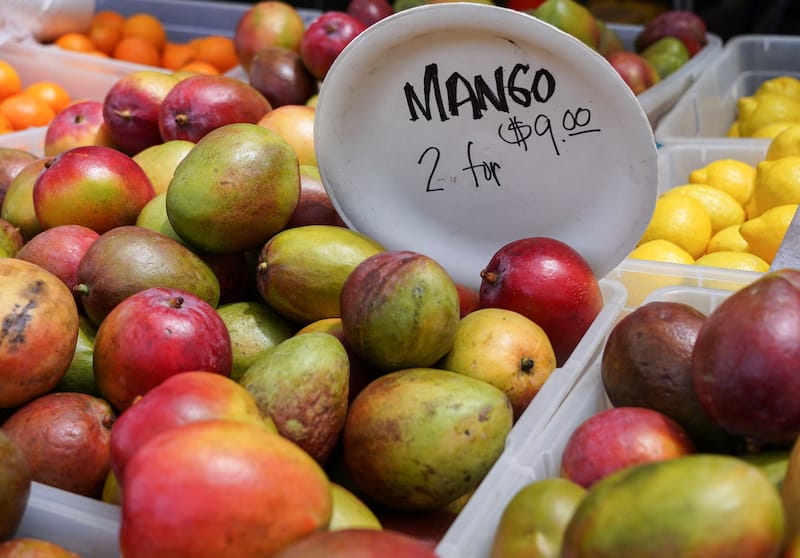 At the Napili market, you will find more than just produce, however… including Hawaiian honey, local bread, hot sauce, organic kombucha, and more. They even have live Hawaiian music!
The Napili Farmers' Market is open on Wednesdays and Saturdays from 8am until 12pm. There are usually about 15-20 vendors on-site and all food vendors use local ingredients.
Address: 4900 Lower Honoapiilani Rd, Lahaina, HI
5. Grab Sushi at Miso Phat
Truth be told, I was drawn to having dinner at Miso Phat because of the name of the place.
And, because I found out that their fishing boat was actually called 'Shiso Phat'. It was a no-brainer that I had to eat there.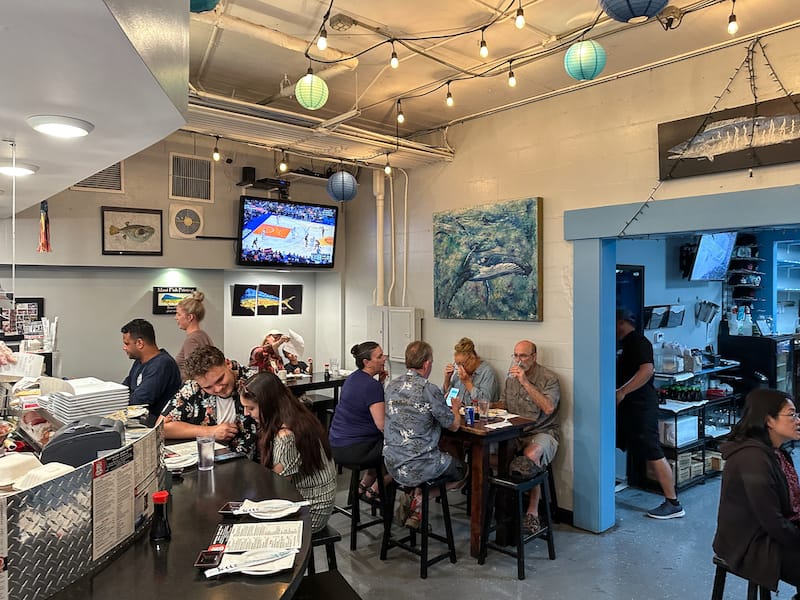 We headed to their location in Napili/Lahaina one evening and it was closed for some quick renovations so we headed back a few nights later.
Sadly, the place was packed (sad for us… not for them) so we ordered to-go and walked it back to where we were staying close by.
The sushi was fantastic! They have everything from specialty rolls to baked rolls and beyond. We ordered an array of spicy tuna and spider rolls along with a few other rolls that were signatures on their menu.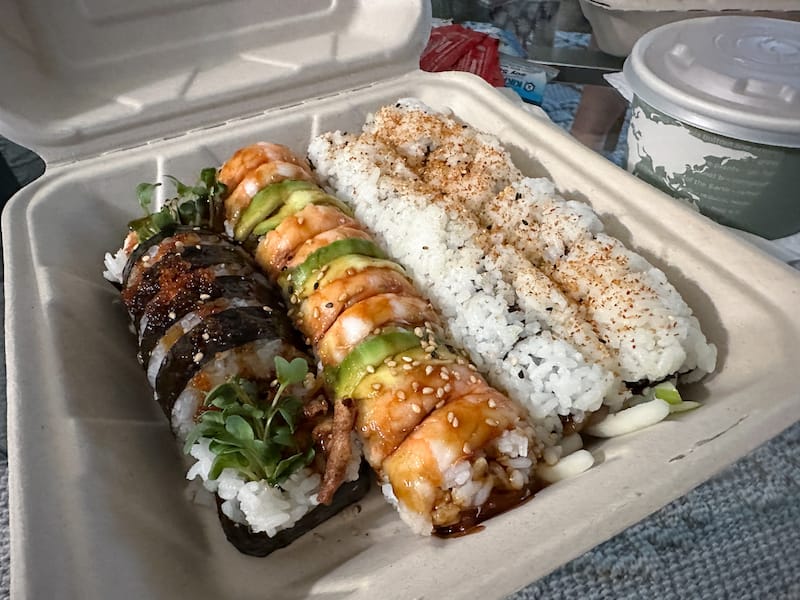 It was all absolutely tasty and I highly recommend a night here if you're a sushi lover and in the area!
They also have a location in Kihei if you're staying in that part of the island!
Address: 4310 Lower Honoapiilani Rd #111, Lahaina, HI
6. Drive Up to Honolua Bay for Snorkeling
If you're an avid snorkeler (I am not but I really wish I was!), head to Honolua Bay! It is merely a short drive from Napili and has some of the island's best snorkeling!
Getting to Honolua Bay is pretty easy but it does require driving on a slightly narrower (and windy) road from Napili north.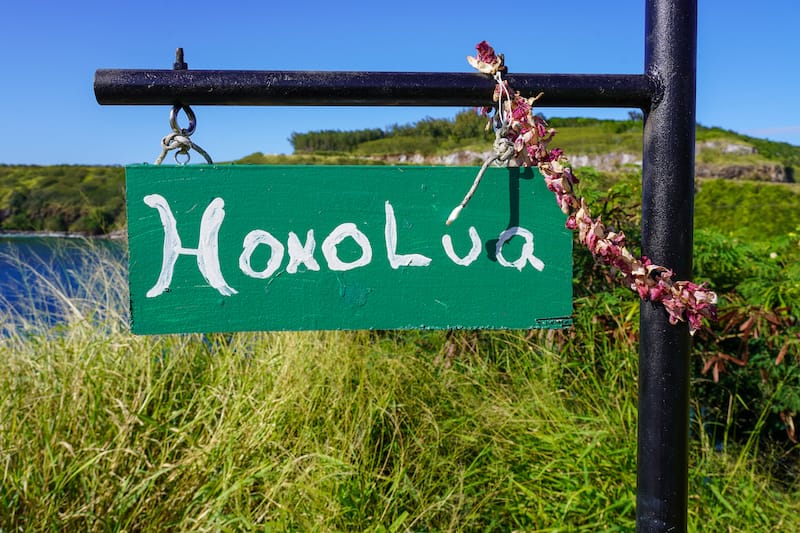 Fortunately, Honolua Bay arrives before the road gets too frightening! To reach the bay, you can park along the street or in the few places in a gravel lot across from a fruit stand and juice bar.
You will need to walk through a forested path to reach the beach but it is an easy trek there!
Honolua Bay, Mokuleia Bay, and Lipoa Point are three areas that all have pretty solid snorkeling and corals and are protected.
If you're looking for an additional beach to check out for snorkeling in the area – check out Slaughterhouse Beach right before Honolua Bay.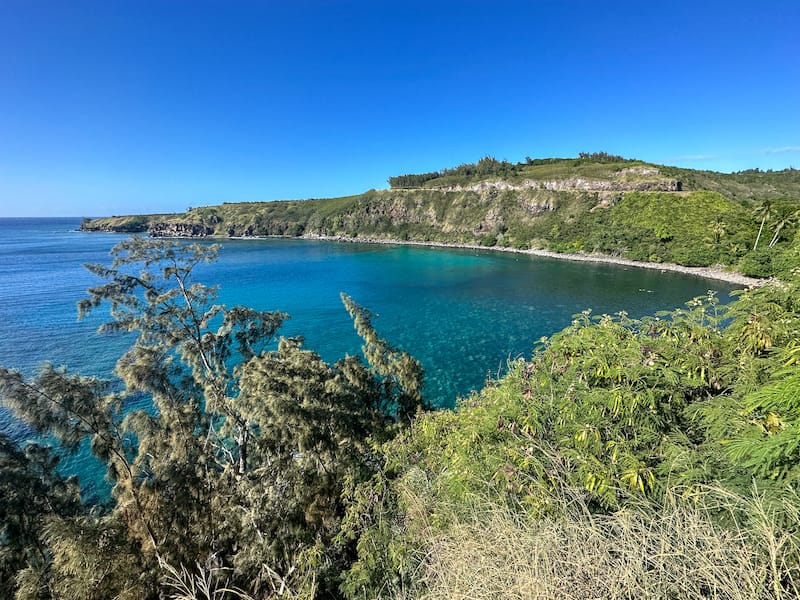 It is a walk down some steep stairs to get there, but the waters are pleasant and the corals are nice (you can even sometimes see sea turtles!).
Please ensure your sunscreen is reef-friendly if you are snorkeling in Maui.
Address: Between The 32 & 33 Mile Marker. Kapalua, HI
7. Have Dinner at Fond
The night that we couldn't go to Miso Phat because they were unexpectedly closed, we had no idea where to go and found Fond on the map just a few minutes' drive north.
We hopped in the car and headed there – and I am SO glad we did as it ended up being one of my favorite meals on Maui!
Fond is a 'neighborhood eatery' as they have coined themselves and they source the freshest local ingredients they can for each and every dish.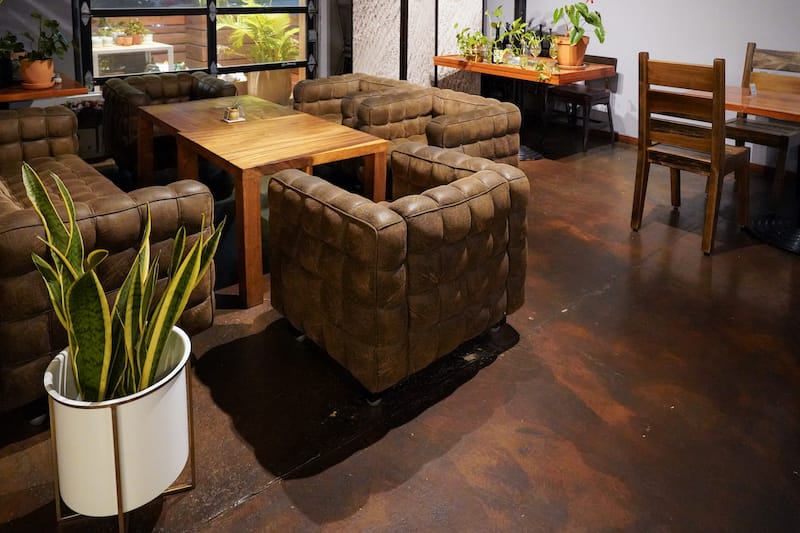 The chef-owner is Jojo Vasquez and his food shines through simplicity and balance and it truly showed in the three different dishes we ordered!
We ordered the seared catch (which came with a beautifully grilled Maui onion!), Korean fried chicken, and the Fond seafood tsunami.
Everything was exceptional! What I especially loved is that they recently reopened their bar area and have a super knowledgeable bartender on staff that has created a fantastic cocktail and drinks menu for patrons.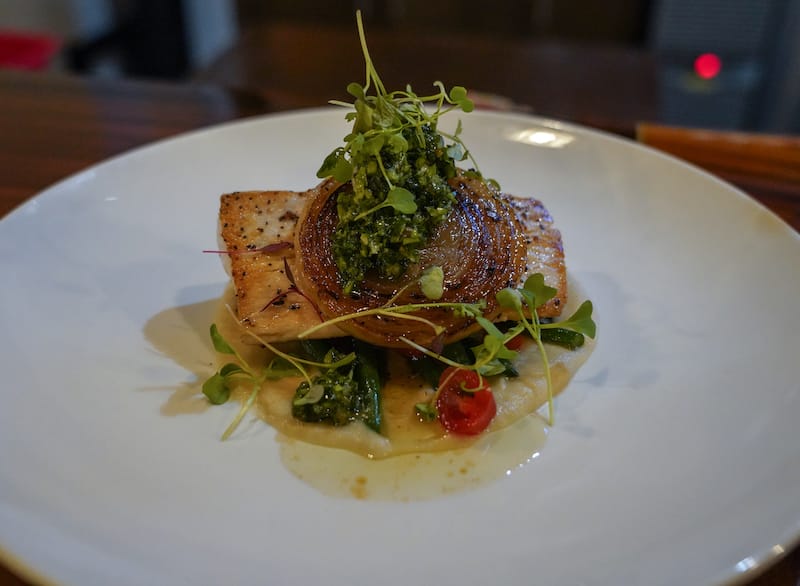 I ordered a Hawaiian craft beer from Lanikai and they even had some great non-alcoholic offerings.
This is definitely a place to put on your Napili bucket list (or just a Maui bucket list, for that matter).
Address: 5095 Napilihau St suite 115, Lahaina, HI
8. Enjoy George Kahumoku Jr.'s Slack Key Show
One of the best things to do in Napili is to head to the Slack Key Show by George Kahumoku, Jr. at the Napili Kai Beach Resort.
This show takes place every Wednesday and doors open at 6pm (the show actually starts at 6:30pm).
There are two ticket options available – the first is a reserved priority seating where tickets start at $60 (this will put you in the first 4 rows!) and the second is general admission where tickets are $40 and will put you in the roads behind the reserved priority.
This is a great way to listen to some soothing Hawaiian music and support local musicians!
Address: 5900 Lower Honoapiilani Rd, Lahaina, HI
9. Go Golfing at Kapalua Golf Course
If you're an avid golfer and want to hit the links while in Napili, I highly recommend heading to Kapalua Golf Course nearby!
The golf club actually has two courses – the Plantation Course and the Bay Course (both are worthy of a round!).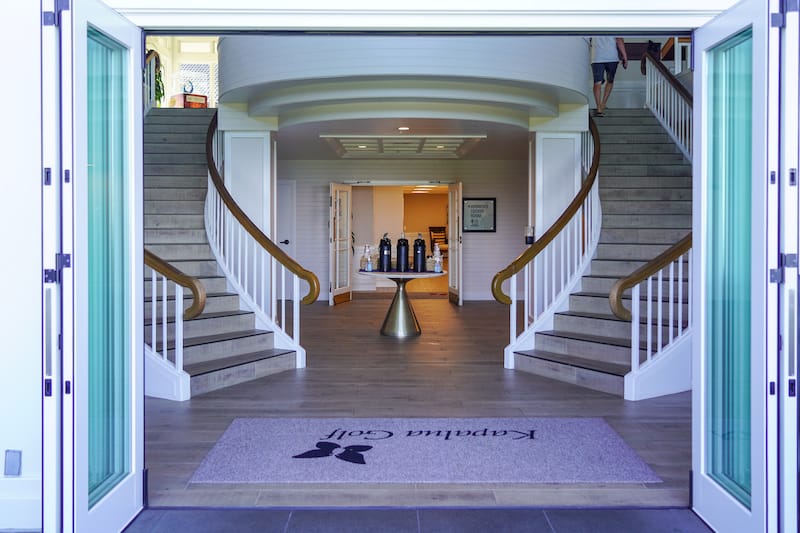 Both the Plantation Course and the Bay Course are open to the public and both offer insanely beautiful views of the ocean from various places along the courses.
There are two pro shops as well as two restaurants on-site (my mom even took my dad home a gift from one since he wasn't able to make the trip with us).
One cool thing to note about Kapalua Golf Club is that it is hosting the Sentry Tournament of Champions on the PGA tour through 2035!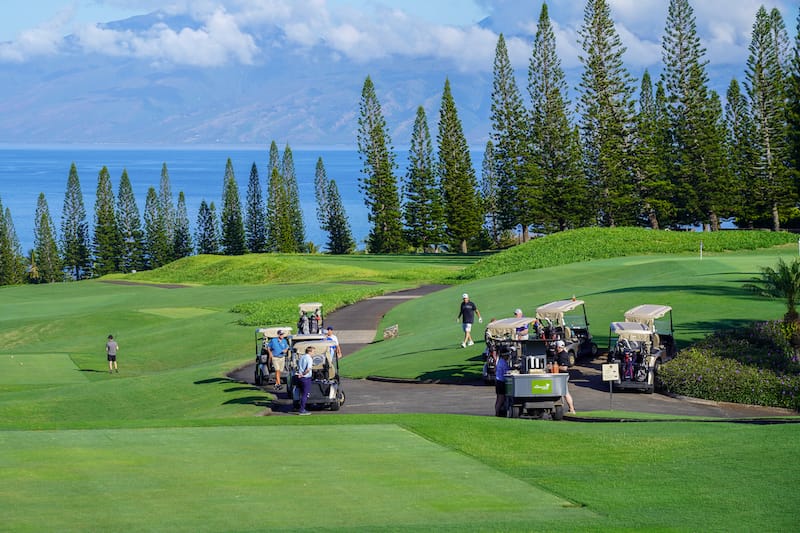 So, if you watch golf on TV and this name rings a bell – that might be why. Green fees for the Plantation Course start at $459 + tax and green fees for the Bay Course start at $279 + tax.
The club also offers Callaway and Titleist rentals.
Address: 2000 Plantation Club Dr, Lahaina, HI
Where to Stay in Napili (and Nearby!)
If you're looking for the best places to stay in Napili and nearby, here are some of the top-rated choices!
Did we miss any of the best things to do in Napili for first-time visitors?
Let us know your favorite Napili attractions and things to do in the comments!
More Maui Travel Guides
Pin this Napili Things to Do Guide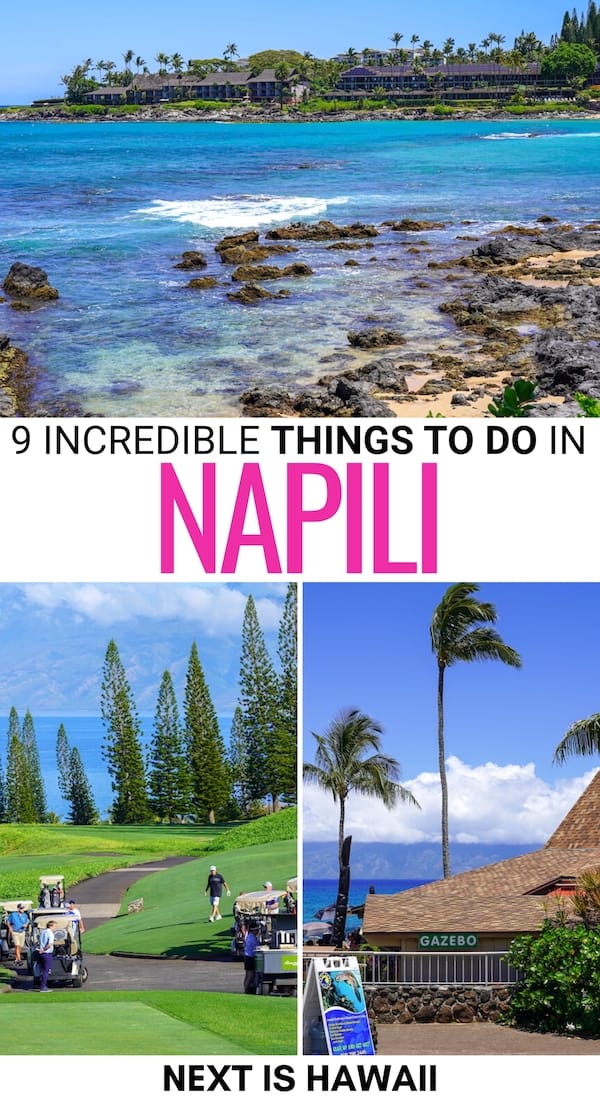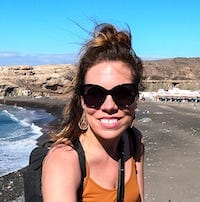 Megan is a travel blogger and writer with a background in digital marketing. Originally from Richmond, VA, she has been traveling frequently to Hawaii for the last 15 years and loves exploring every corner of each Hawaiian island, while trying to promote sustainable travel and small, local businesses along the way. Megan has written for or been featured by National Geographic, Forbes, Lonely Planet, the New York Times, and more. She has co-authored a guidebook with Fodor's Travel and has visited 45 US states and 100+ countries.