This guide showcases the best Big Island scuba diving locations, courses, tours, and more! It will cover great places for scuba diving near Kona, Hilo, and more!
Are you planning your Big Island scuba diving trip last minute?
Below are some of the top scuba diving tours and courses on the Big Island:
Top Scuba Diving Courses and Tours:
Traveling the Big Island independently? Be sure to book your rental car ahead of time to ensure availability!
During the fall, winter, and early spring, both inexperienced and experienced scuba divers will have the chance to see some of Hawaiʻi's best creatures under the surface, including manta rays, sea turtles, dolphins, coral reefs, and so much more!
Check out this article for our top picks of scuba diving tours on the Big Island.
Best Time of the Year to Go Scuba Diving on the Big Island
The best part of scuba diving on the Big Island is that you can participate in this activity at any time of the year. If you want to avoid the crowds, be sure to come to the Big Island between September and January.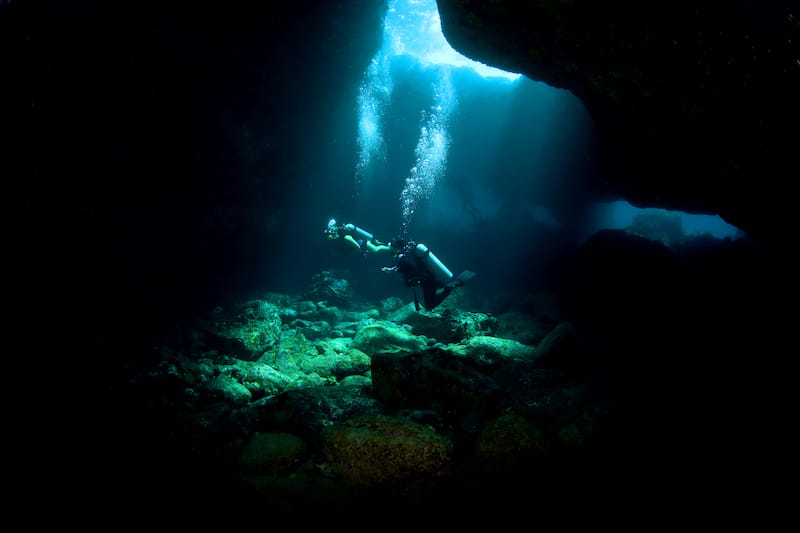 This will ensure that you'll have a spot on any of the tours you want to check out. And if you want to see the whales during your trip, be sure to book your trip any time between November and March.
December through March is considered peak season, and the summer months can get quite hot.
Best Big Island Scuba Diving Locations
Here are some of the best places to go scuba diving on the Big Island:
Honaunau Bay: Located in the southern part of Kona, this remains one of the most popular places for even the most inexperienced snorkelers to check out the diverse marine life. You have to bring a dive buoy and can access the bay via shore or boat.
Manta Ray Heaven: The night dive off Kona is one of the most unforgettable experiences. Here, you can descend 30 feet below the surface to see huge manta rays.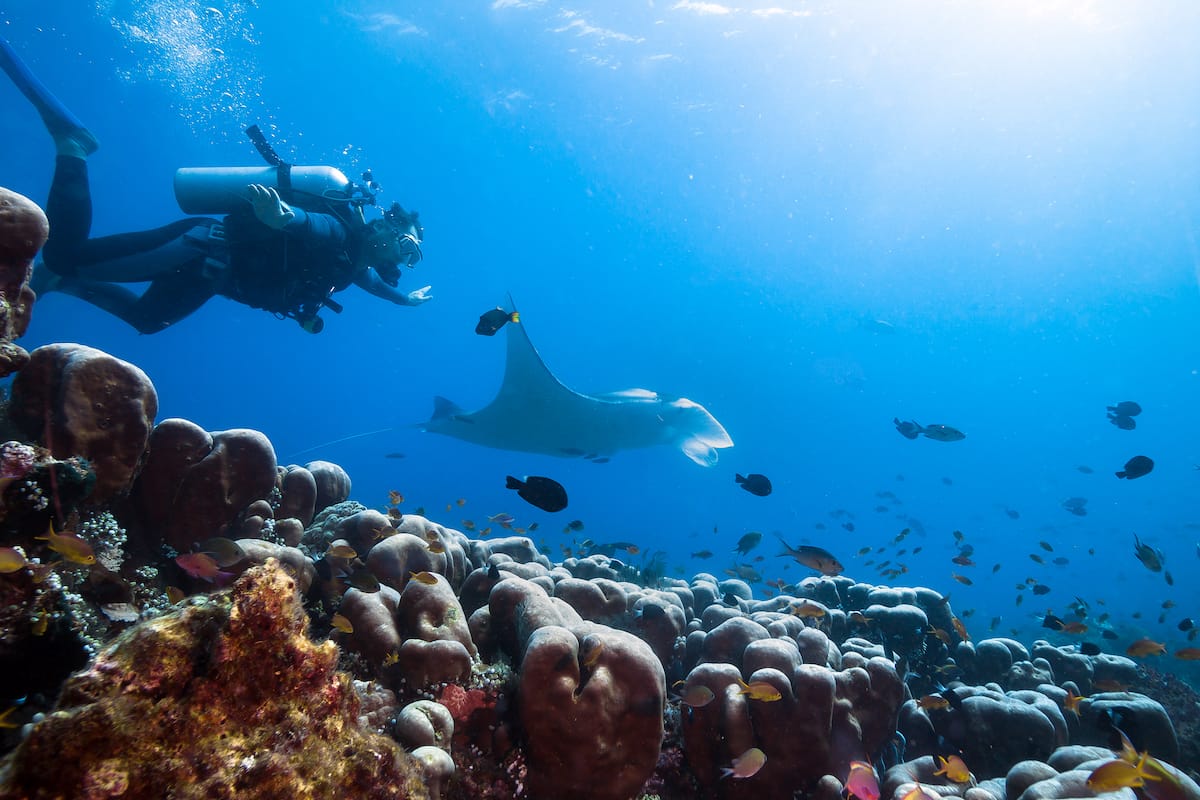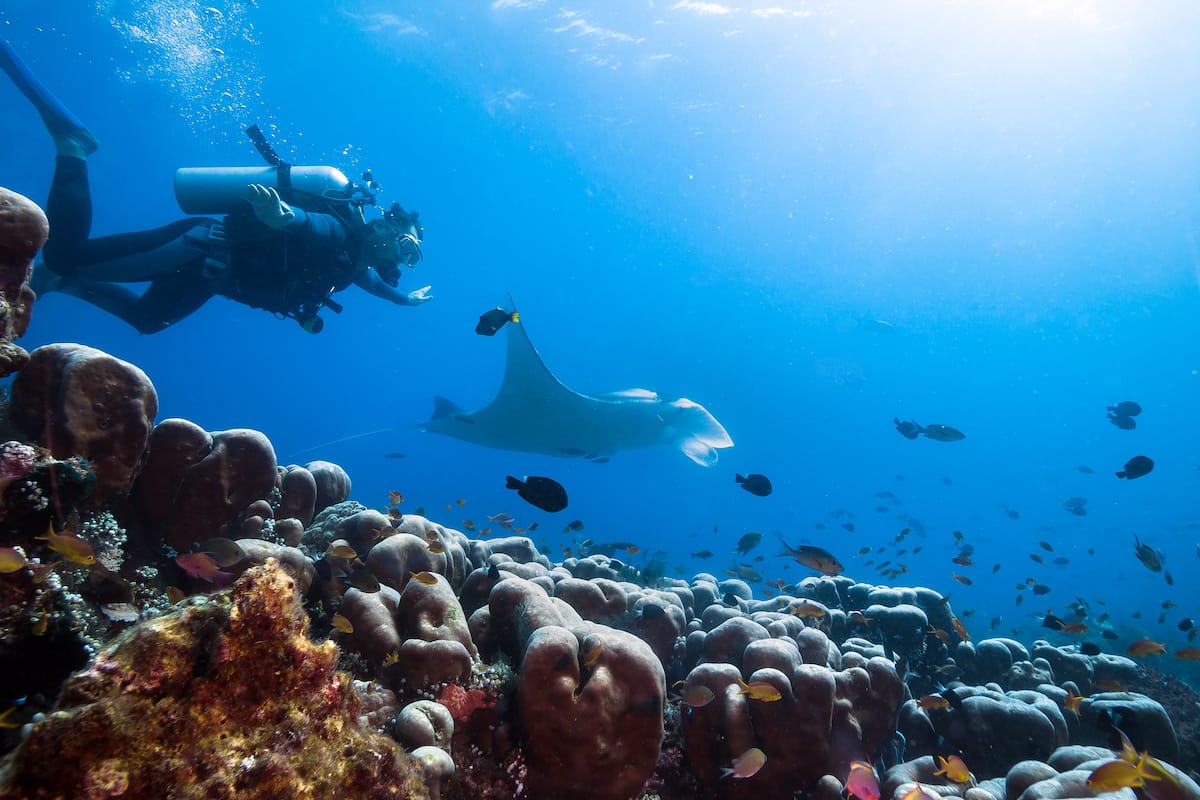 Crescent Beach: If you want a bit of an adrenaline rush, Crescent Beach is a must. The spot is known for its tiger sharks. Aside from the sharks, you will also get to see sea turtles, manta rays, dolphins, and other sea creatures.
Big Island Diving Tours + Courses
Introductory Boat 2-Tank SCUBA Diving Course
Departing City: Hilo
Prices from $279/pp
BOOK HERE
This Hilo Introductory Boat 2 offers 2 fantastic diving sites with a depth of about 20 feet. Since they're not that deep, they make for great spots to scuba dive if you have little or no experience.
These two diving sites are also great for non-certified and beginner divers who have wanted to learn scuba diving.
Here, you have a safe pool and a serene environment where you can learn to scuba dive from professionally-trained instructors before heading into the ocean.
A professional will take you on a tour of the reef to experience marine life underwater. This tour often includes a 45-minute course that discusses the fundamentals of scuba diving.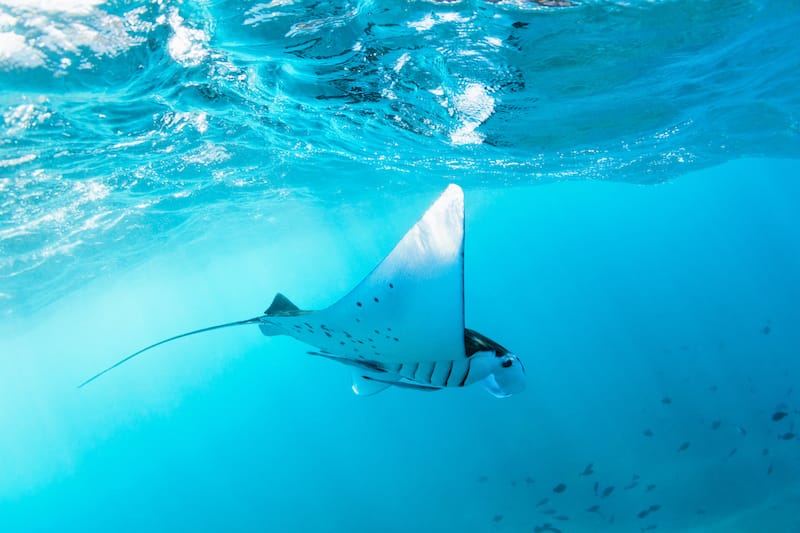 After the classroom phase, get ready to get into the water to learn underwater breathing techniques and instructions on how your equipment works.
However, it's crucial to fully understand and successfully pass the classroom instruction before you can proceed underwater.
This area is so scenic, with majestic views all around, including the views of the Mauna Kea and Mauna Loa craters. You will come across spectacular marine life like coral reefs, rock formations, and other beautiful features.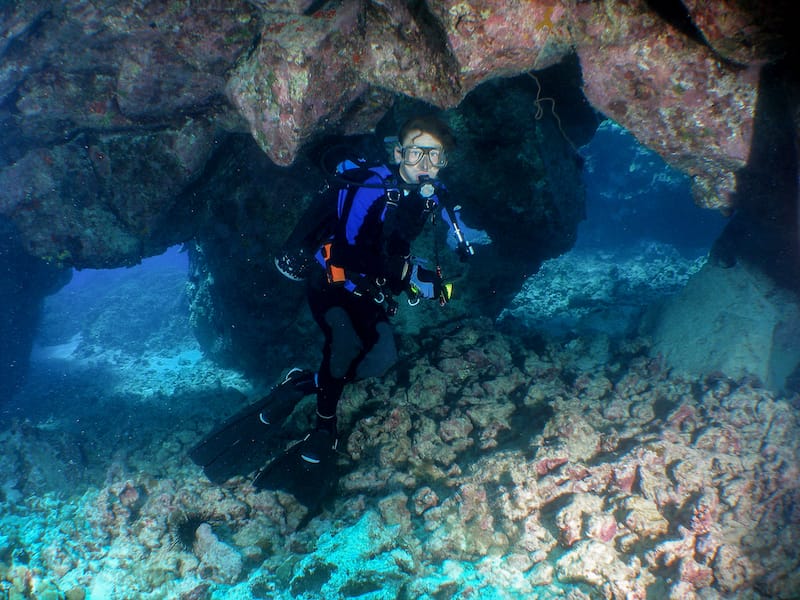 You have the option to cancel at least 24 hours in advance to get a full refund if you change your mind about going.
The payment package comes with diving gear, instruction materials that detail the basics of scuba diving, and transportation from the shop to the boat after instruction.
Hilo: Introductory Scuba diving course is open to everyone who is at least 10 years old; however, for guests younger than 18, it's essential that an adult accompanies them.
>> Click here for rates and availability
Atlantis Submarine Dive
Departing City: Kona
Prices from $152/pp
BOOK HERE
Atlantis Submarine Kona dive is a top-rated tour in Kona as it offers a one-of-a-kind experience.
This 45-minute journey takes you on an Atlantis 48-passenger, air-conditioned submarine where guests explore an 18,000-year-old, 25-acre natural coral reef, and other marine inhabitants.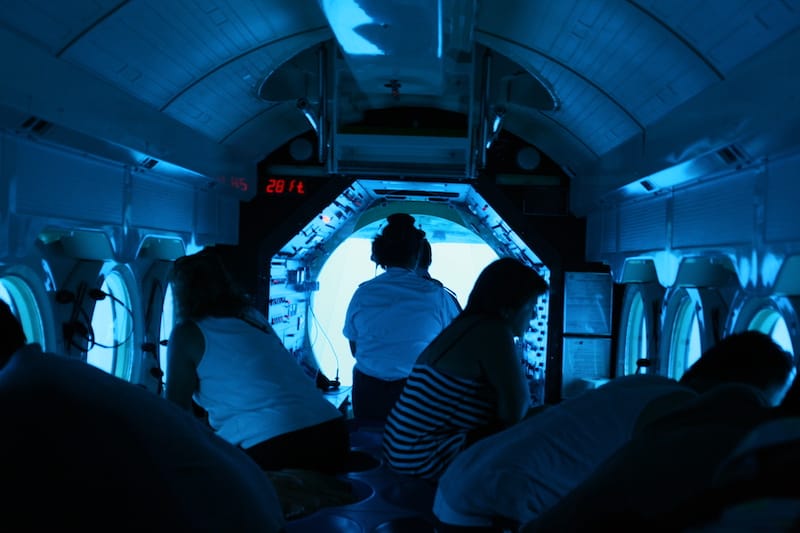 You will be submerged beneath the waves reaching about 100 feet without getting wet. The depth of this submarine is about 100 feet, and passengers on the submarine can view coral formations and tropical fish.
One of the best parts about this journey is that it comes with audio narration in different languages, including Korean and Spanish, so everyone on the ride can learn about the various formations and species underwater.
You will witness an abundance of marine and plant life in the Big Island's tropical waters.
The tour also includes a shuttle boat ride to and from the dive site to see and marvel at the scenic and picturesque environment.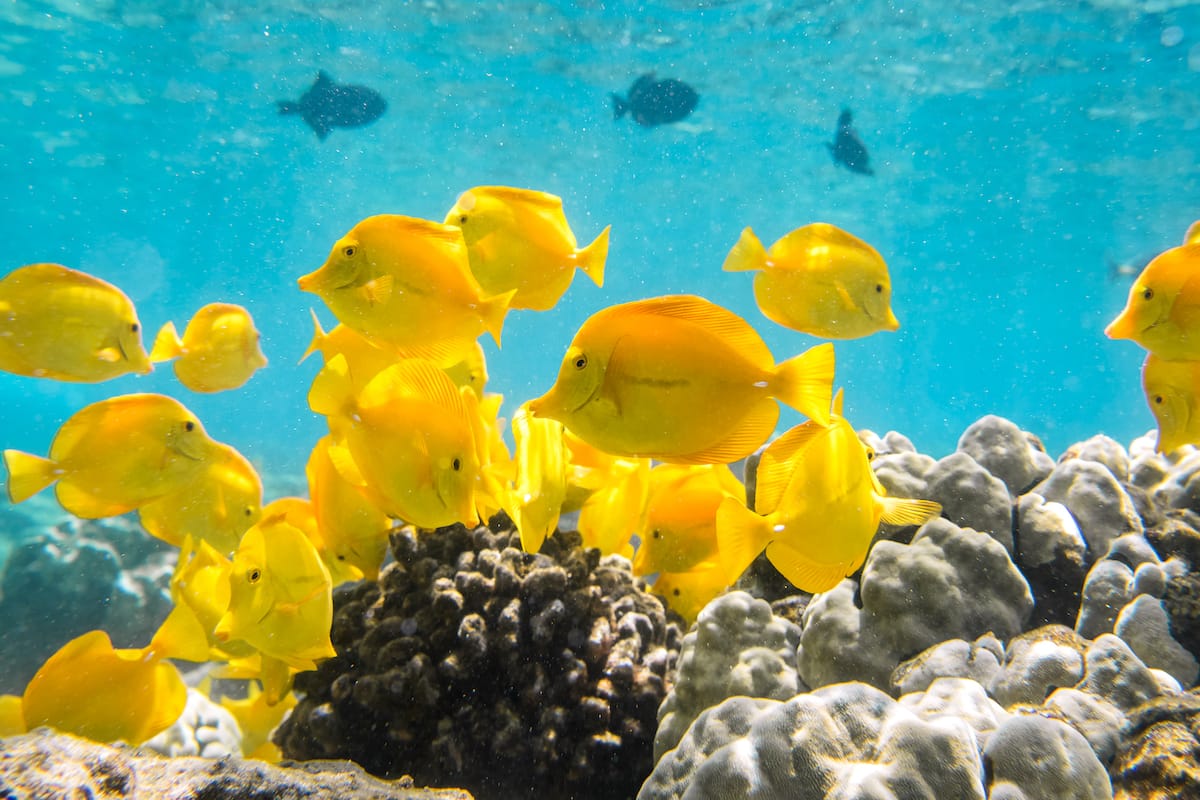 It is highly recommended to make reservations before coming on to this tour. The tour starts at 10 am, 11:30 am, 1 pm, and 2:30 pm, and it's best to check in with the Atlantis Ticketing Office 30 minutes beforehand.
Children must be at least 12 years old and 36 inches tall before they can ride on the submarine.
>> Click here for rates and availability
Night Dive for Certified Divers
Departing City: Hilo
Prices from $181/pp
BOOK HERE
Scuba diving is fun, but scuba diving in the evening is a whole different experience.
With Hilo Ocean Adventures' Certified Beach Night Dive, you get to step on Hilo's only commercial dive boat as you explore the best diving sites in the area at night.
You also get to enjoy scenic views, including the coastline, volcanic mountains, and nocturnal sea creatures that only appear at night.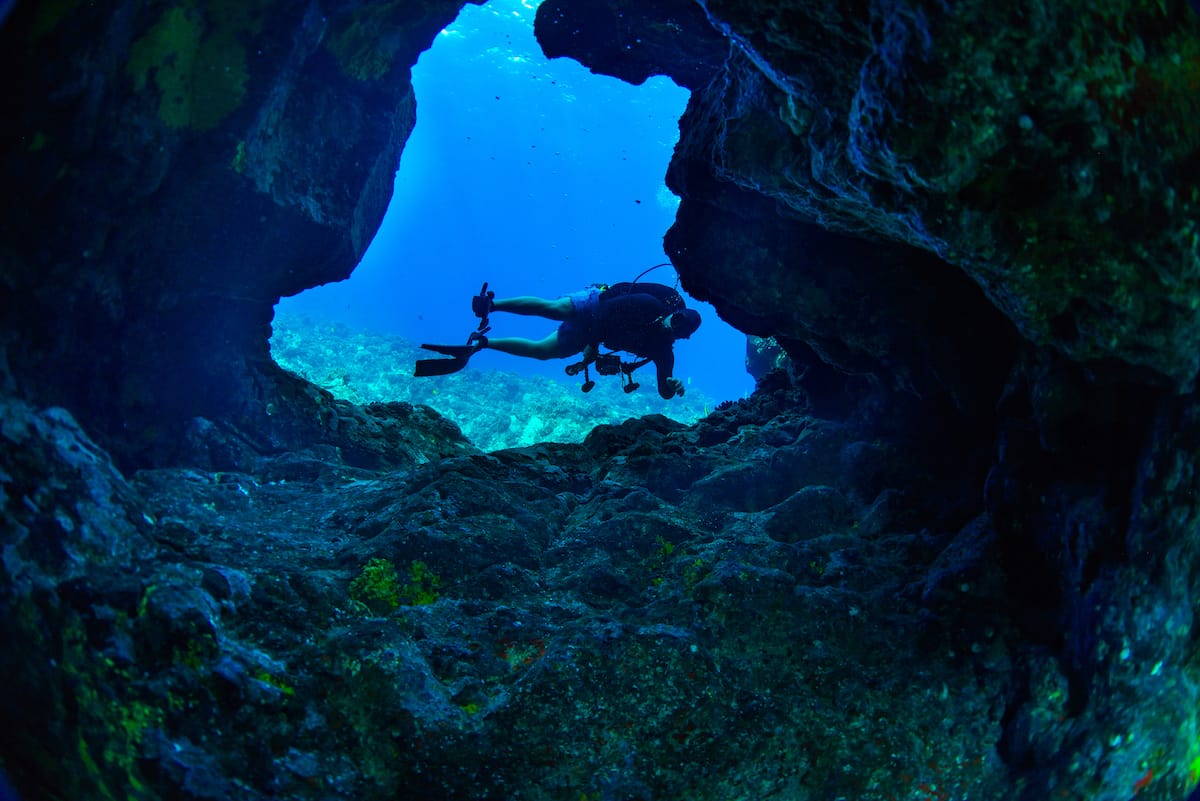 This tour also comes with top equipment, including 2018 Atomic Z3 regulators and Oceanic BCSs.
The tour package includes instructions from experts who will help you effectively explore the dark waters, boat dives, and dive tanks.
While you are here, prepare to see an amazing underwater view. You will encounter sea animals and creatures like dolphins, octopuses, eels, and turtles while in the company of professionals.
You can also visit two idyllic coves and sites. To register for this tour, you must understand English (for safety reasons), have open water diver certification, and be at least 12 years old.
The tour usually begins at 6 pm and ends by 9 pm. You will also get transport from the diving site to the check-in and back.
>> Click here for rates and availability
The Ultimate Private Diving Adventure
Departing City: Kona
Prices from $1687 per boat
BOOK HERE
Located on Kamakahonu Beach, this Ultimate Private Adventure is exactly what you need to cool off when you are in Hawaiʻi.
The services offered by Kona Ocean Adventures let you have a unique experience with a private customized boat tour.
Your trip will start at Kamakahonu Beach, and you will pass through the Kona Ocean until you get back to the starting points.
During this adventure, you will get to explore different areas, including private beaches and Kealakekua Bay. You will also get to swim with dolphins.
The trip lasts about 4 hours, and during this trip, you will enjoy activities like snorkeling and diving.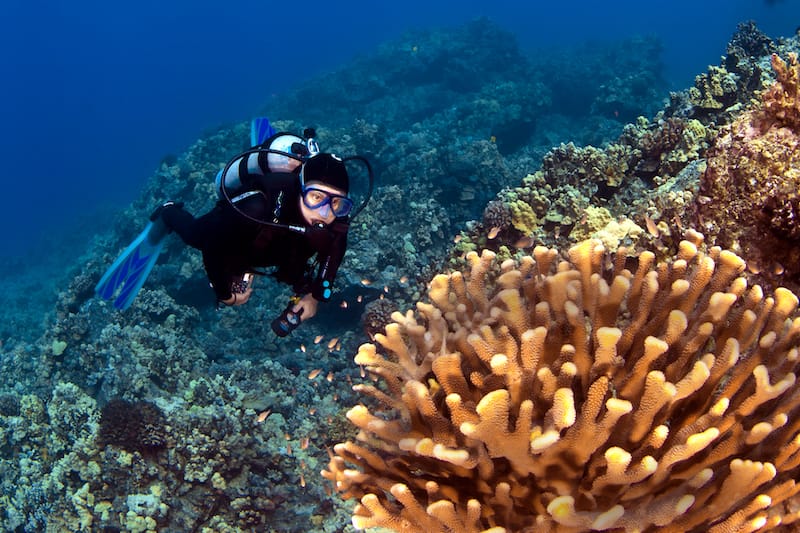 You will also have an instructor who will provide information on anything you need to know, including the names of the numerous aquatic animals you will come across.
This tour also comes with a snorkel/dive guide, snorkeling and diving equipment, and catered lunch and snacks as part of the package.
Also, visitors can create their own custom and personal adventure with family, friends, and spouses. And special occasions like honeymoons, birthdays, and anniversaries are perfect for this private adventure.
This adventure costs $1,687 per boat with room for up to 6 guests. You can also contact the customer care team if more than 6 people are with you.
>> Click here for rates and availability
1-Tank Certified Beach Dive at Sea Turtle Cove
Departing City: Hilo
Prices from $165/pp
BOOK HERE
This 1-Tank Certified Beach Dive will take you along the eastern Hawaiʻi coast, and with an experienced divemaster, you will get to explore the lush and spectacular underwater environment.
This area is very popular for its local sea turtles, but you will find other features and animals like coral reefs, lava walls, and amazing rock structures.
Hilo's coastline is also known for its brackish water and many sea animals, including eels, octopuses, and varied manta rays.
Your journey will start from Hilo Ocean Adventures and through the beautiful coast. Then, you will return to the dive site. Here, you will enjoy a 4-hour sea turtle adventure, and you will get to dive with them as they glide in the water.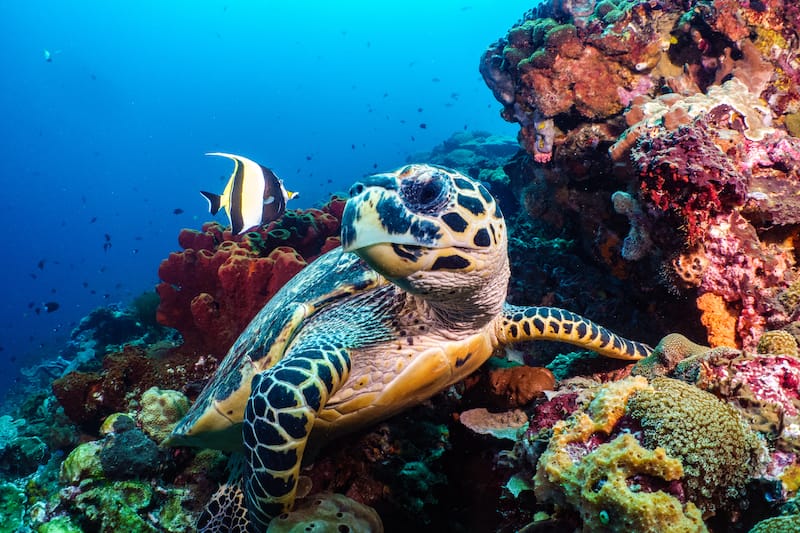 You don't need to come with your gear as your package comes with all the equipment you need for a fun and safe scuba diving on the Big Island, Hawaiʻi.
This site is uncrowded and serene, and a divemaster will be there as you explore the best dive sites on the Big Island with its abundance of sea life underwater.
Before you can get on this tour, you should at least have open water certification and be 12 years old.
>> Click here for rates and availability
Did we miss any amazing Big Island scuba diving spots, courses, or tours? Let us know in the comments!
More Big Island Travel Guides
Pin this Scuba Diving Big Island Guide