There are many things you should know before you visit the Big Island. From rules of the road to climate differences on various parts of the island to info about the world's most active volcano… the Big Island will easily be one of the most unique places you have ever traveled to.
Are you planning your trip to the Big Island last minute?
If you're traveling to the Big Island last minute, you want to ensure you have lodging/tours ahead of time! Below are some of our top picks on Hawaiʻi!
🌴 Best Tours and Activities on the Big Island:
🛌 Best Hotels in Kona:
🛌 Best Hotels in Hilo:
🚗 Traveling to the Big Island independently? Be sure to book your rental car ahead of time to ensure availability!
This is a guide to useful things to know before you travel to the Big Island, Hawaii.
Best Big Island Tours (to Maximize Your Time!)
If you're looking for something more organized when on the Big Island, here are some awesome Big Island tours you should check out.
These tours will help you maximize your time, which is especially important if you only have a short amount of time on the island! We listed a variety so that you can pick which one is most suitable for you (and many include multiple places!):
Visit the Big Island
One thing not many people know about me from this blog is that I have a huge obsession with the Big Island of Hawaii. I always have been crazy about the place.
I am not sure if it is the varying climate on the island (it is SO different), the harsh landscapes that only volcanoes could have formed, local Hawaiian foods, or the beaches that all contain completely different colors of sand… but I love it and always have.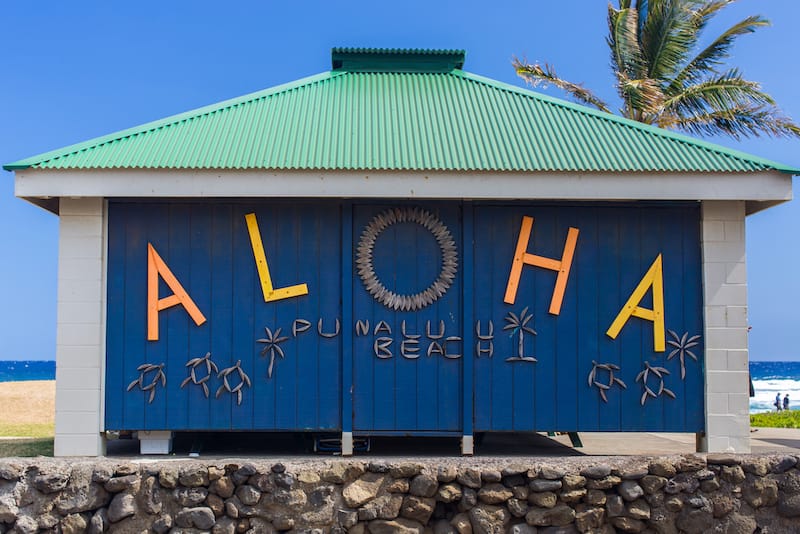 I remember my first trip to the Big Island and how ill-prepared I was for it. Blogs weren't a thing and finding good information on the internet wasn't even something that people did.
I had no idea what to expect when visiting the Big Island or even how to visit Hawaii on a budget. This guide will help me put those thoughts into words to help you know what to expect from one of my favorite places on the planet.
Some of these are facts and some are just mere opinions (because this is a blog, after all). If you have any opinions or tips, please do drop them in the comments section! Thanks!
How to Get to the Big Island
There are two international airports servicing the Big Island- Kona International Airport (KOA) and Hilo International Airport (ITO).
Most people arrive at Kona International, however. The airport isn't huge and actually is mostly outdoors- which is unique and pretty cool!
You can also reach the Big Island by taking a short hop over from Oahu. The flight is anywhere from 30-45 minutes. There are a variety of airlines that fly to Hawaii and you can often find cheap airfare deals on aggregator websites.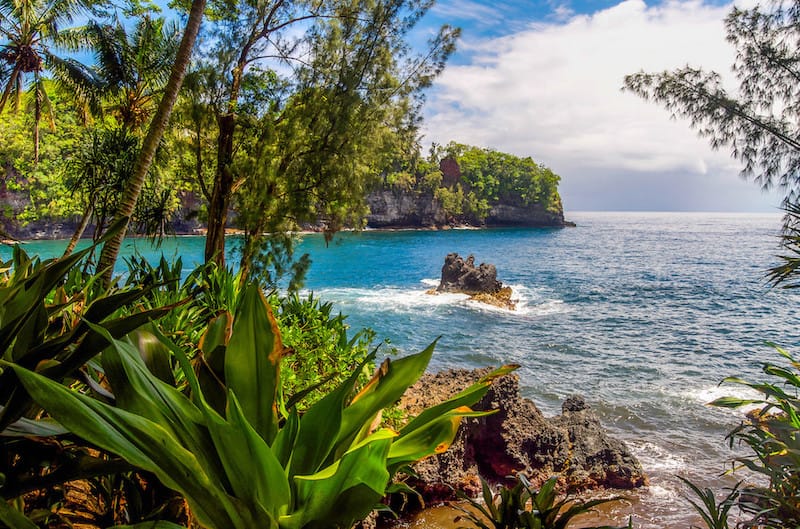 Renting a Car on the Big Island
The best mode of transportation on the Big Island of Hawaii is a rental car. While it may be the best route to go, it can also come with a few challenges.
For example, it is not cheap. It is definitely more affordable than other places I have visited but it is still no treat (the longer you stay, the cheaper it gets, however).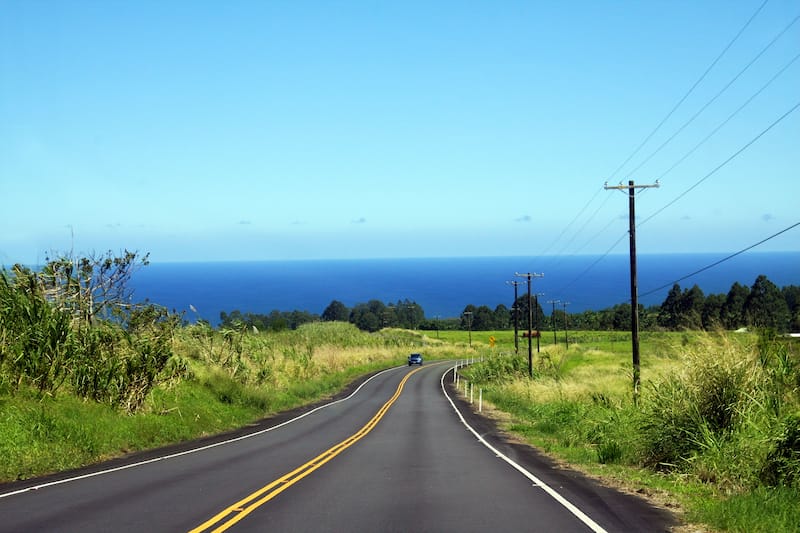 In Hawaii, you drive on the right side of the road like the rest of the United States. If you're a foreigner, you must present a valid international driver's license in order to rent a car. Take this into consideration for your Big Island, Maui, or Oahu itinerary.
You will also need to consider the worth of this. If you have only one day in Maui, Oahu, or the Big Island, it may be more feasible to get around by tour or pre-arranged transportation instead of a rental car.
⇒ Click here to check Big Island rental car rates
If you haven't considered renting a car on the Big Island for whatever reason but change your mind after you've arrived, a lot of resorts and hotels actually offer rentals.
I rented a car from where I stayed in Waikoloa Village randomly one morning as I decided to drive south for the day.
Random Thoughts and Facts about the Big Island
There is so much to be said about this magnificent island that I can't write it all in this post, but here are some of my opinions, as well as some random facts about the Big Island that will help you prepare for your vacation there.
You Go Through Customs When You Arrive
Arriving on the Big Island will make you feel as though you've entered a different country outside of the United States because you will go through a 'customs' checkpoint.
The checkpoint isn't necessarily for checking identification, per se, it is more about ensuring that you did not import anything illegal onto the island.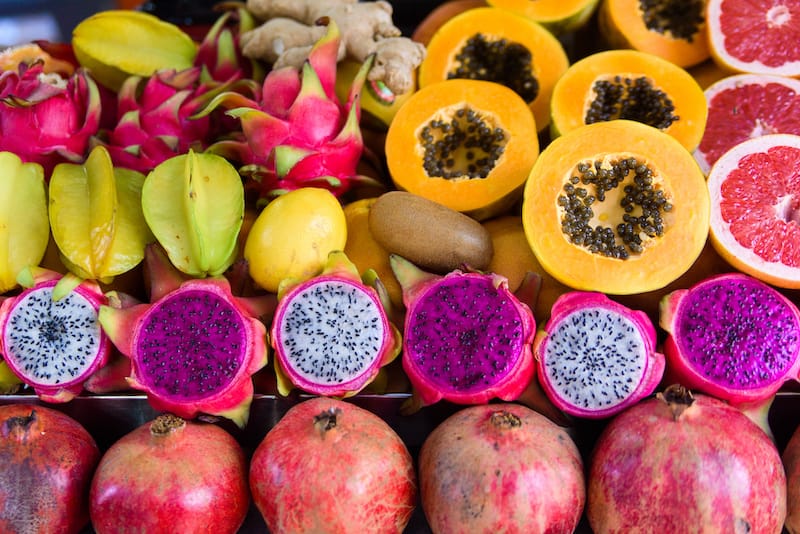 Many Hawaiian fruits, seeds, and other types of food-related products are illegal on the Big Island if imported from elsewhere.
The Big Island has a very sensitive ecosystem and a lot of plants that are endemic to the island that would be threatened if introduced to something non-native or invasive. Leave that corn on the cob at home! You can see a list of banned items here.
You Can't Travel With a Dog to Hawaii
I don't know how many people consider doing this but just don't. It is a complicated process and animals are usually subject to a quarantine of up to a month after arriving in Hawaii, so it is probably best to leave Fido and friends at home.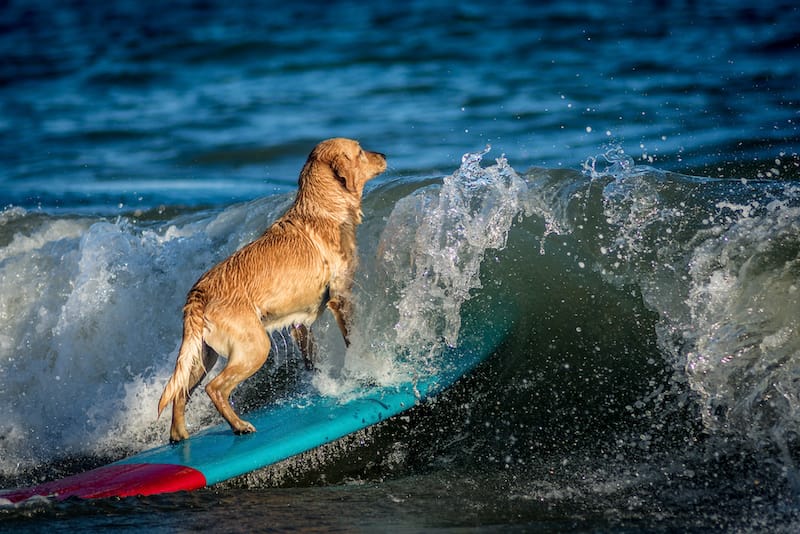 If you want to read more about the rules of bringing a dog or animal onto Hawaiian soil, click here.
Big Island Climate Varies Depending on Which Side of the Island You're On
This was likely one of the most mind-blowing things I recognized when I visited the Big Island. I flew into the Kailua-Kona area and didn't really have concrete plans and was just taking each day as it came.
I had a group of other travelers ask if I wanted to join them for a day trip to Hawaii Volcanoes National Park and I excitedly obliged.
Our road trip took us from the Waikoloa Village area to Hilo and then onto Hawaii Volcanoes National Park. But, my mind was so blown as we drove across the island. The side where Kona is situated is dry and sunny.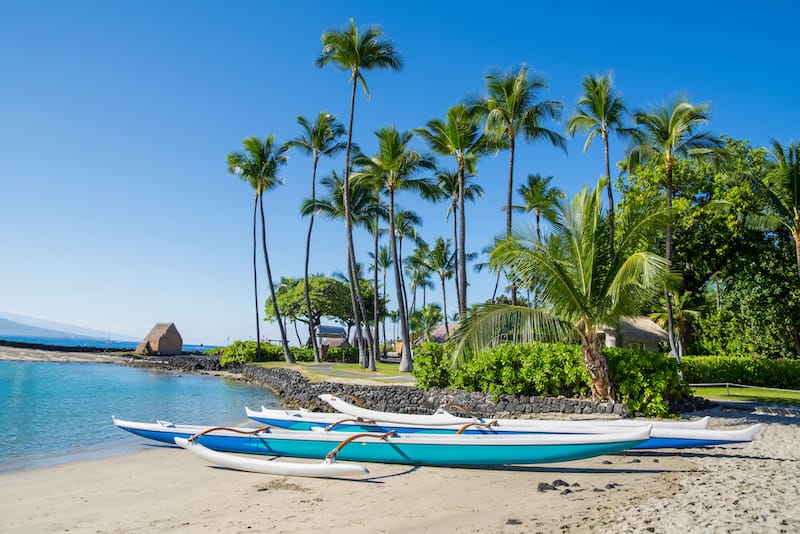 Once you get toward Hilo, you will inevitably see rain and it becomes more like a jungle. Waterfalls dot the landscape and everything looks greener and lusher. It was such a stark contrast for me.
Definitely plan your trip accordingly. Hawaii Volcanoes National Park can be pretty rainy, too. If you're ill-prepared for this type of weather or the Big Island climate in general, you might be in for a surprise.
Just make sure you follow a good Hawaii packing list to ensure you don't leave anything behind and are prepared for all climates on the island!
Hilo is the Rainiest City in the United States
The city in the contiguous United States with the largest rainfall annually is Mobile, Alabama… averaging around 66 inches per year. Hilo, Hawaii? It averages over 125 inches per year.
The city with the rainiest days in a year on average is Cleveland, Ohio which has around 155 days of rain. Hilo, Hawaii averages 272 days of rain annually.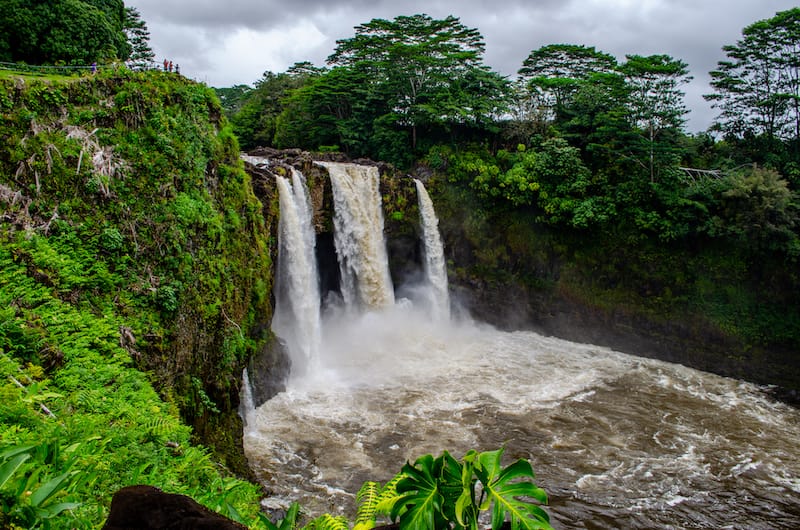 Be aware of that if you're planning your Hawaiian vacation on the Hilo side (east side) instead of the Kona side (west side).
While it averages the most rain, Hilo may not rain straight all day, every day. When I was there, it rained a lot, but it was often light showers and intermittent. Nevertheless, there are many amazing things to do in Hilo despite the rain!
The Tallest Volcano in the World is on the Big Island
Mauna Kea is the tallest volcano in the world. Okay, so granted, most of it is sitting underneath those cerulean Hawaiian waters, but that is a pretty cool fact, nonetheless.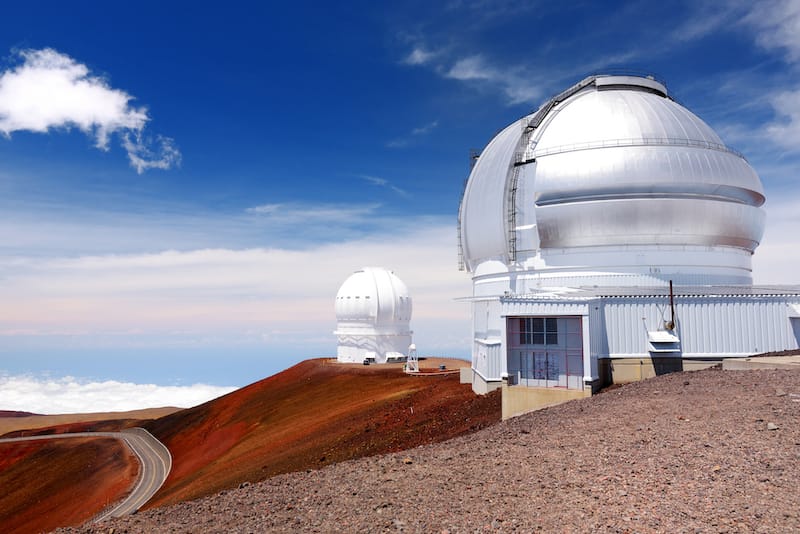 Mauna Kea is also the highest point in Hawaii (the state, not just the Big Island). The volcano is now dormant but something I found extremely interesting about it was that it is snow-capped seasonally, usually from December until February.
Please note that visiting this observatory is considered unethical by Native Hawaiians. This is a sacred mountain to them and visiting the top is not permitted.
Taking a Taxi in Hawaii
Yes, there are taxis on the Big Island of Hawaii. You also have the option to use Lyft or Uber when there. Do try to support the local businesses when you can, however… and that includes taxis.
The local taxi drivers have suffered from the introduction of services like Lyft and Uber, so I would definitely take this into consideration when using the services. Sometimes paying an extra buck or two is worth it.
Mauna Kea Stargazing is Also World-Renowned
One of the best spots in the world to do a little stargazing is atop Mauna Kea.
It has one of the most famous observatories in the world and due to its arid climate, especially during snowfall, it is truly a great place to sit under the stars (wearing a jacket, of course) or explore one of the observatories.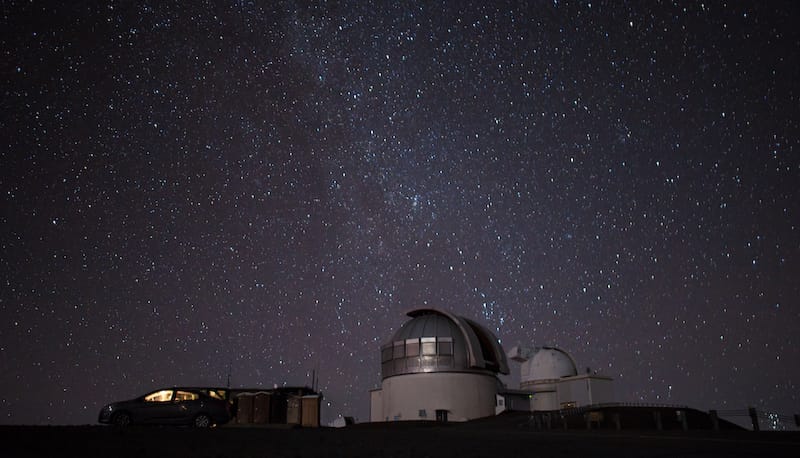 You can find out more information here regarding visiting an observatory.
Big Island Beaches Have Various Colors of Sand
One thing that amazed me about the Big Island was that the beaches there had so many various colors of sand. I had never seen anything like this before.
I mean, you have your black sand beaches in Iceland and the Azores and whatnot, but are they right down the road from a green sand beach or one with a pink hue? Not usually.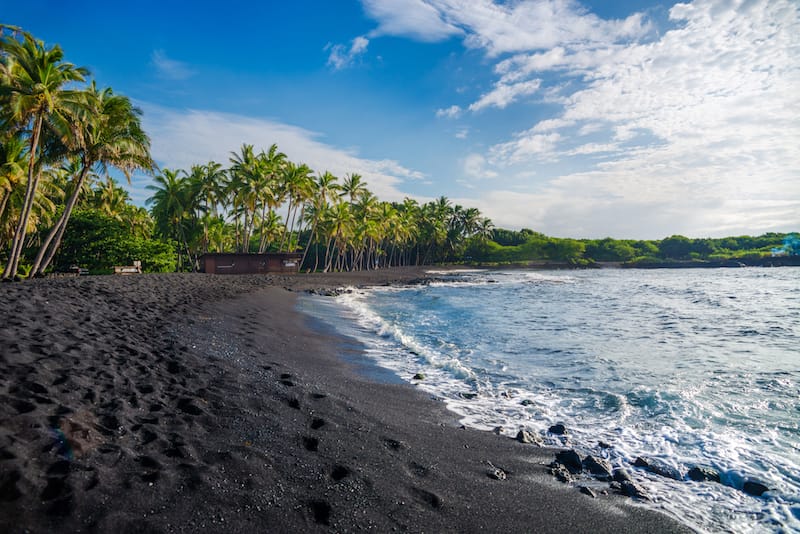 The most famous black sand beach on the Big Island is Punaluu Beach. It is located near the Hawaiian Volcanoes National Park and Naalehu and is really renowned for having a lot of sea turtles as they tend to prefer black sand beaches to other types.
Another area that was famous for its Big Island black sand beaches was in and around Kalapana, one of my favorite small towns in Hawaii.
Unfortunately, the area was buried in lava from Kilauea and it is now more famous for having lava flowing into the ocean as opposed to its beautiful beaches.
There are also several pink, golden, and green sand beaches dotting the dramatic Big Island landscape. One of the most well-known Big Island beaches is Papakōlea Beach, a green sand wonderland located on the southernmost tip of Hawaii.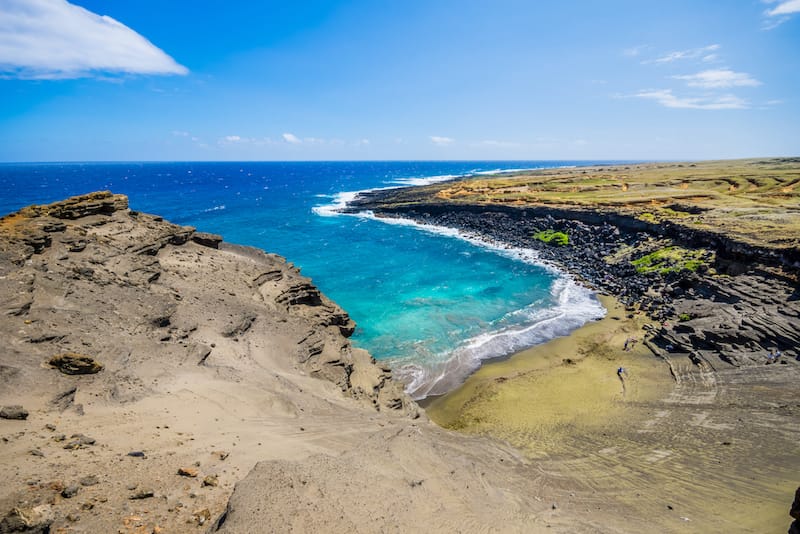 It requires a bit of hiking to reach its remote location, but if you're seeking something completely unusual and breathtaking, definitely head to Papakōlea Beach!
Cell Phone Coverage in Hawaii
The state of Hawaii is extremely remote and having cell phone service and coverage there is a natural concern to have before booking your ticket to visit the Big Island.
I didn't have too many issues when I was there with coverage, but I also wasn't in places that were that far removed from cities or the coastal areas and highways.
Statistically speaking, Hawaii's cell phone coverage is good for a remote island.
AT&T is the carrier that has the most coverage (not best, necessarily, but most) in the state with 94 out of 97 zip codes covered by their service. The second is Verizon, covering the same amount of zip codes, albeit fewer square miles. You can see more here.
Big Island Waterfalls are Stunning
One thing that doesn't garner enough attention from visitors is the insanely beautiful waterfalls on the Big Island of Hawaii.
There are quite a few and you may even stumble unexpectedly upon one when you're lost (raises hand). The Big Island's longest river is the Wailuku River and it feeds into several of these waterfalls.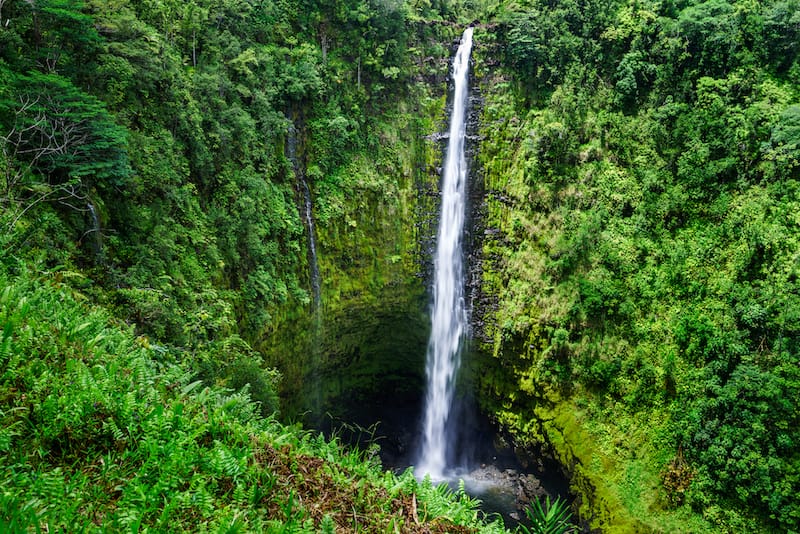 Perhaps the most famous Big Island waterfall is Rainbow Falls (Waianuenue) which emits a gorgeous rainbow in the mornings, hence the name.
There is also the picturesque Waipi'o Valley waterfalls along the north coast that you will see on many postcards of Hawai'i. You'll find many of the Big Island's state parks have some remarkable waterfalls, too.
My favorite waterfall is Kulaniapia Falls in Hilo. While it is not really accessible to the public (it is on a private property where you can stay, though!), I actually found it when I was lost trying to get to the main road to Volcanoes National Park.
I have no idea how I managed to do this… but at the end of the road I ended up on, I found the estate with the waterfall out of the blue.
The owners were SO kind and lovely and let me snap a few photos of the waterfall and convinced me to come back and stay one day.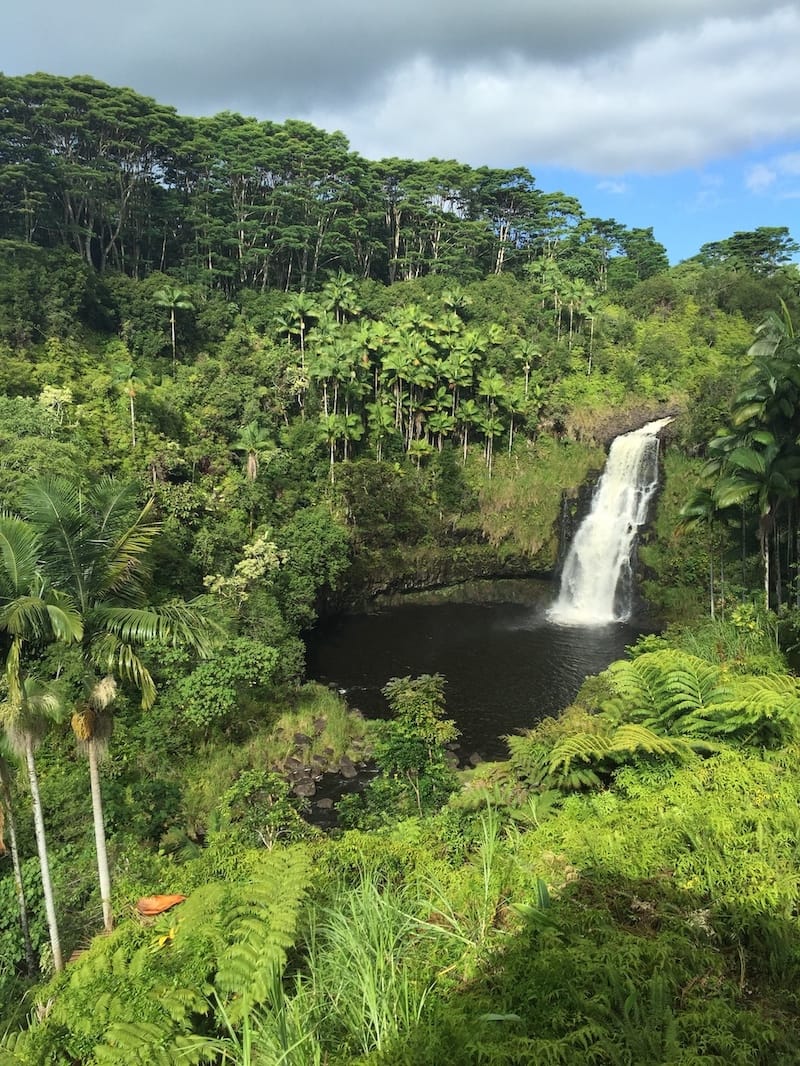 Nevertheless, this is such a stunning area and it makes me smile just thinking about it. You can read more about Kulaniapia Falls and the property here.
Do You Need to Learn the Hawaiian Language?
No. However, it might help you to learn to pronounce some of the letters (there are only thirteen) so that you can pronounce local sights and towns. There are less than 24,000 native Hawaiian speakers on the islands these days which is pretty sad, to be honest.
But, if you're heading to visit the Big Island for a short amount of time, you don't need to necessarily learn Hawaiian to have a successful trip there. Please do take an active interest in the culture and learn from the island, its occupation by the United States, and its people.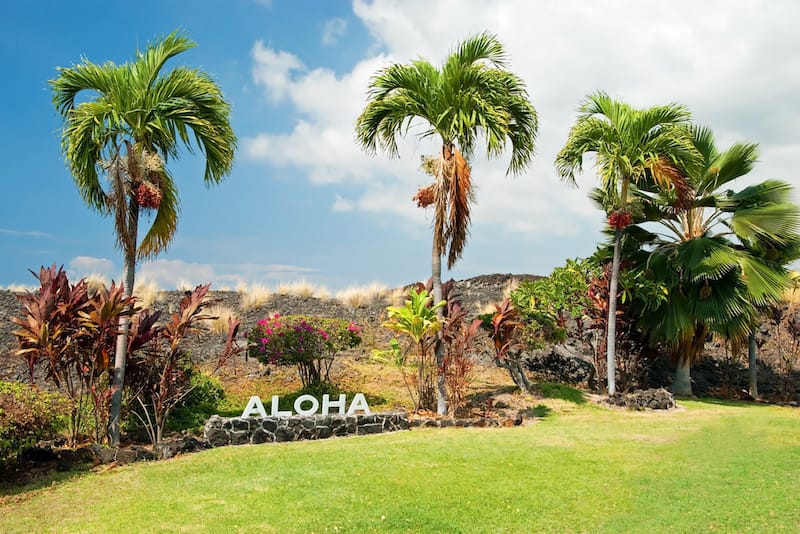 Wifi on the Big Island
There is actually pretty good wifi on the Big Island, in my opinion. You can get up to 100 Mbps in certain areas and it is available ubiquitously around the island.
There are also public hotspots that were introduced a couple of years back that are available free of charge to those visiting the Big Island or living there. You can find out more about public hotspots in Hawaii here.
Mosquitoes on the Big Island
I have a huge issue with mosquitoes and they will find me just about anywhere in the world and eat me to pieces. My arms have scars up and down them where I have been the delicious meal for many mosquitoes. They do exist on the Big Island, unfortunately.
But, they tend to come out for their victims in the summer months when it is 'rainy' season on the Big Island. I would suggest bringing a good mosquito and insect repellent with you to Hawaii.
⇒ Click here to purchase a good insect repellent
Visit the Big Island Farmer Markets (there are many!)
One of my favorite things to do when traveling is to hit up as many farmer markets as I can. It gives you an idea of what the local and seasonal ingredients are, what a destination is famous for, and allows you to support local businesses and individuals. It is really a win/win.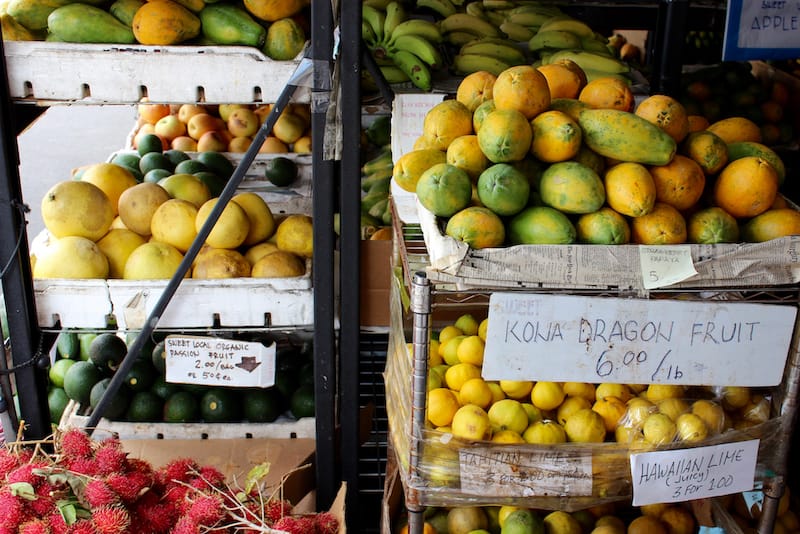 There is no shortage of great farmers' markets on the Big Island.
You can buy Big Island coffee from Hawaii at the markets in Kona, artisanal crafts and Hawaiian shirts at the one in Hilo, and organic vegetables and fruit from the Naalehu Farmers Market in Ka'u.
These are just some of the things you should know before visiting the Big Island. What are some suggestions you have for others who are making their first trip to the Big Island?
Pin this Big Island Travel Guide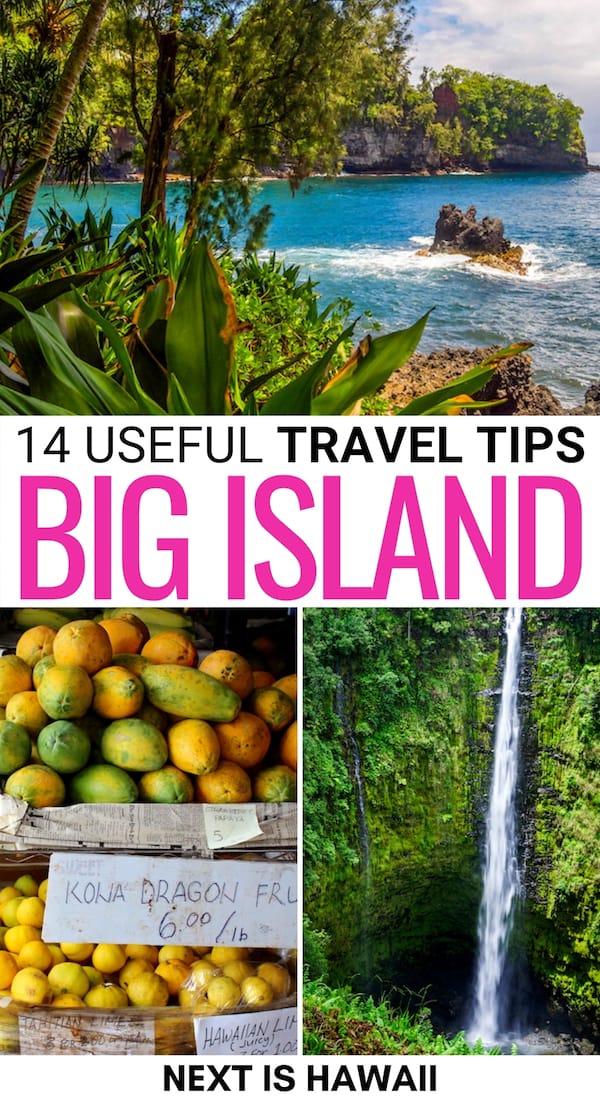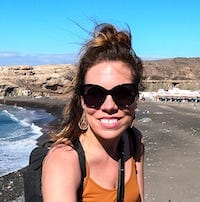 Megan is a travel blogger and writer with a background in digital marketing. Originally from Richmond, VA, she has been traveling frequently to Hawaii for the last 15 years and loves exploring every corner of each Hawaiian island, while trying to promote sustainable travel and small, local businesses along the way. Megan has written for or been featured by National Geographic, Forbes, Lonely Planet, the New York Times, and more. She has co-authored a guidebook with Fodor's Travel and has visited 45 US states and 100+ countries.