Are you planning a trip to beautiful Kailua-Kona? If so, this guide to the best things to do in Kona and the nearby area will help you!
Are you planning your trip to Kona last minute?
If you're traveling to Kona last minute, you want to ensure you have lodging ahead of time! Below are some of our top picks in town!
🌴 Best Tours and Activities from Kona:
🛌 Best Hotels in Kona:
🚗 Traveling to the Big Island independently? Be sure to book your rental car ahead of time to ensure availability!
For its small size, there sure is a lot to do in this Big Island city! I loved its cafes, calm weather (compared to Hilo), and accessibility to so many sights.
If you're looking for what to do in Kona, you will find plenty of options!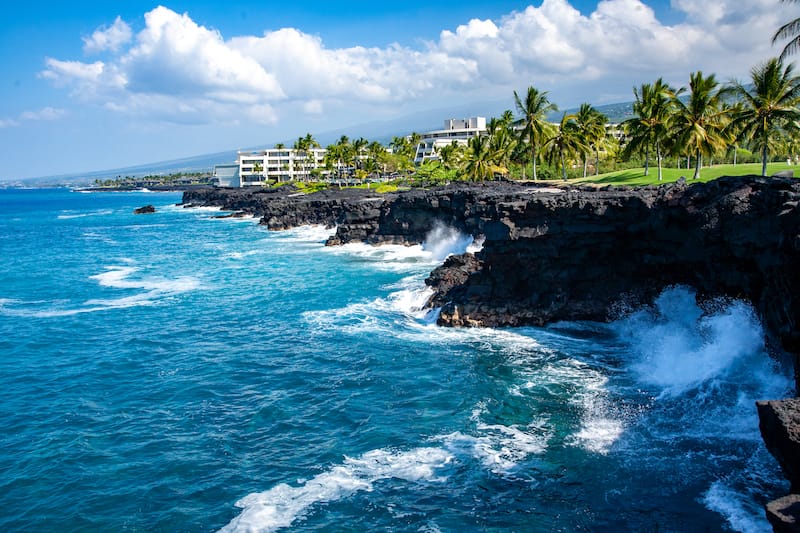 Kona is also a great base to explore the many state parks on the Big Island (and even some of the beautiful green sand beaches on the island)!
Did we miss any Kona attractions in this guide? Let us know in the comments! Thanks!
Best Kona Tours & Activities (to Maximize Your Time!)
If you're looking for something more organized when in Kona and the surrounding area, here are some awesome Kona tours you should check out.
These tours will help you maximize your time, which is especially important if you only have a short amount of time in the city! We listed a variety so that you can pick which one is most suitable for you (and many include multiple places!):
Best Things to Do in Kona
Go Night Snorkeling with Manta Rays
This fantastic excursion gives you a boat ride, sunset views, and a unique snorkeling experience with manta rays! You will head out just before sunset to the manta site, where you can relax and watch the beautiful sunset.
While on board, enjoy the provided snacks and refreshments. Then, don the provided snorkeling gear and jump in the water, where you can watch manta rays up close!
Also, if you don't end up seeing any manta rays, you have the option to book a second excursion for another night at no charge!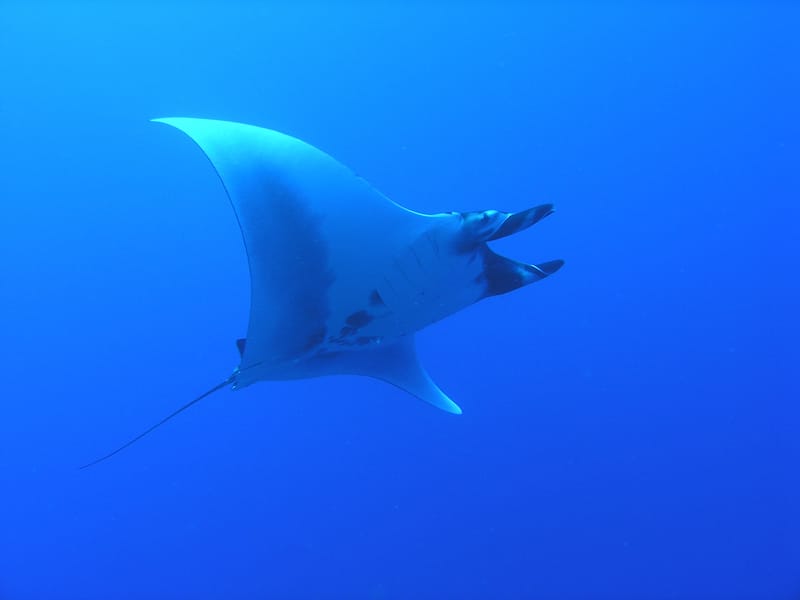 Your professional guide will be available to answer any questions as well as give interesting commentary during this excursion.
All snorkelers must have previous swimming/snorkeling experience, but if you don't want to snorkel, there is a ride-along option as well.
>> Click here to check tour rates and availability
Take a Day Trip to Hawaii Volcanoes National Park
Explore the island on this exciting full-day excursion to Hawaii Volcanoes National Park and back.
You'll drive through the historic Kailua-Kona town as you head to Greenwell Farms coffee farm, where you will tour the farm and can enjoy delicious samples of famous Kona coffee.
From there, you'll visit the gorgeous black sand beach of Punalu'u.
You can warm your toes in the sand and walk along the beach looking for green sea turtles which often hang out around there.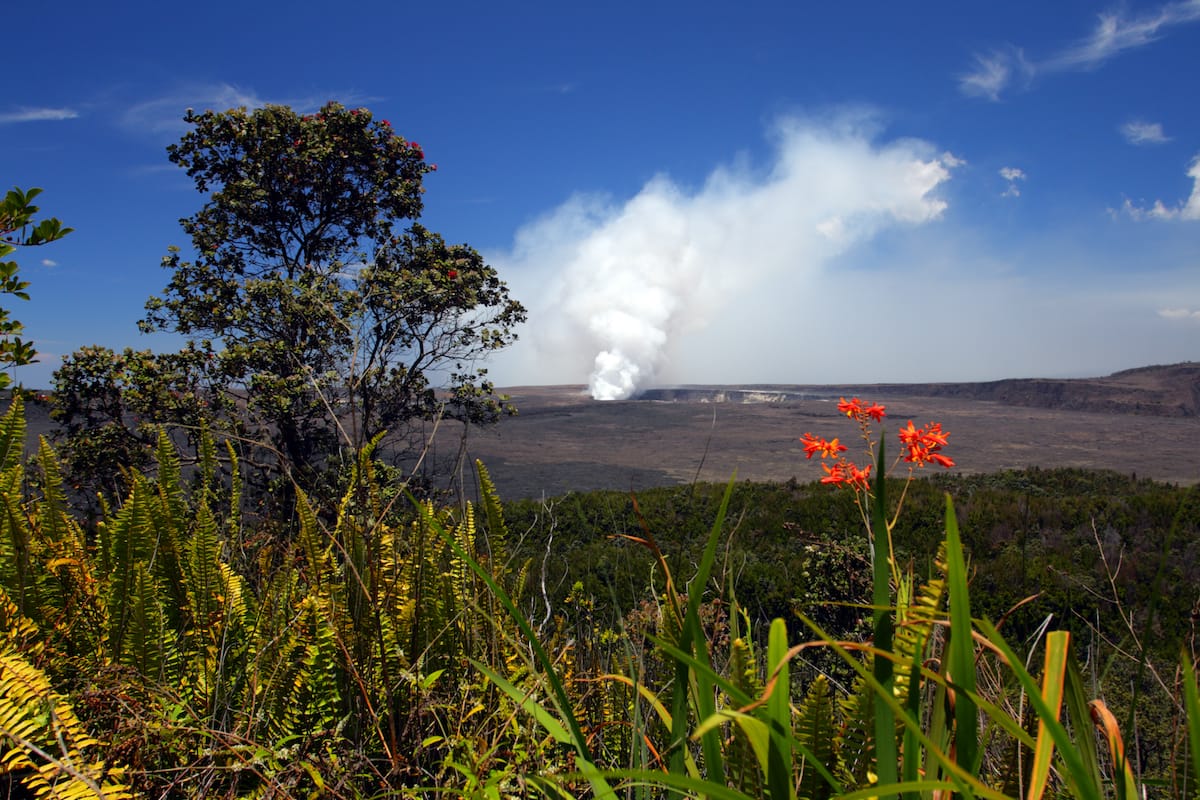 Next, you'll make your way to the breathtaking Volcanoes National Park, where you can discover some of the park's treasures including the Thurston Lava Tube, steam vents, and Halema'uma'u Crater Trail, where after dark you might be able to see active lava!
This tour starts and ends in Kona or Waikoloa with hotel pick-up/drop-offs available. Lunch, dinner, snacks, water, and admission prices are all included in the tour price.
>> Click here to check tour rates and availability
Visit Hulihe'e Palace
Address: 75-5718 Alii Dr, Kailua, HI 96740
Website: https://daughtersofhawaii.org/hulihee-palace/
Huliheʻe Palace is located in historic Kailua-Kona, Hawaiʻi.
This was the former vacation home of Hawaiian royalty but was later on converted into a museum run by the Daughters of Hawaiʻi.
It now showcases various artifacts coming from the era of King Kalākaua and Queen Kapiolani, featuring beautiful koa wood furniture, portraits, Hawaiian quilts, and many other royal items.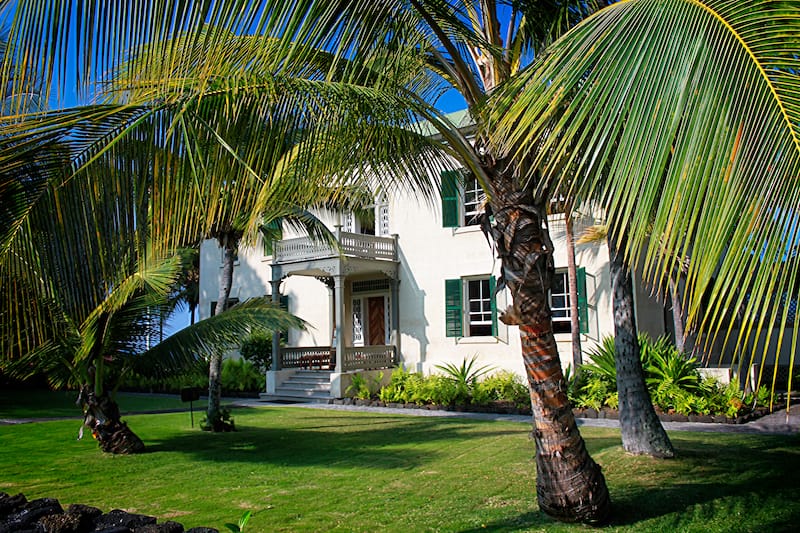 The Hulihe'e Palace has six large appointed rooms, two large inviting oceanfront lanai, and also some lovely grounds. Every month, the Hulihe'e Palace features an "Afternoon at Hulihe'e Palace", a cultural day accompanied by hula and mele.
That's a great activity to experience while spending the day with your family there, having a good time, and admiring the Hawaiian culture.
Check Out the Kona Hawaiian Quilt Museum and Gallery
Address: 75-5706 Kuakini Hwy APT 112, Kailua, HI 96740
Website: https://konahqm.org/
The Kona Hawaiian Quilt Museum and Gallery is a great place to get acquainted with or just to visit and enjoy the richness of the Aloha culture.
Starting from traditional vintage to quite contemporary pieces, you have a chance to participate in sales that take place in the gallery.
Some of the great works of local designers like Ric Stark, Phyllis Cullen, Ellen Crocker, and many more outstanding artists are exhibited here.
You can also learn about the traditional art of making kapa and witness an original Hawaiian flag quilt.
In case you're planning a visit here, make sure to check out the gallery's website because they're frequently arranging special exhibits and other exciting cultural challenges.
Visit Thunder Mountain Coffee Plantation
Address: 73-1942 Ha'o St, Kailua-Kona, HI 96740
Website: https://www.mountainthunder.com/
Open 7 days a week, you definitely need to add the Mountain Thunder Coffee Plantation to your list of things to do in Kona. They offer several tours and experiences, hitting even the person who does not share the same affinity for coffee that I do!
You can book a plantation tour that is private and in a 4×4, a roast master experiences (suitable for up to 6 guests), or a lava tube and nature walk through organic coffee fields.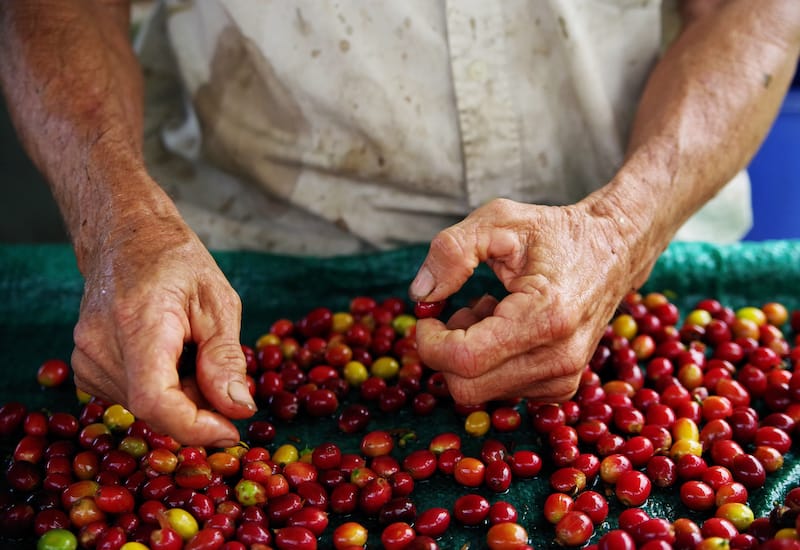 The coffee is 100% Kona grown and it is truly delicious and one of the best souvenirs to tote home from the Big Island (or Hawaii, in general)!
Stop by the Old Hawaiian Chocolate Factory
Address: 78-6772 Makenawai St, Kailua, HI 96740
Website: https://www.ohcf.us/
A real paradise for chocolate lovers, the Old Hawaiian Chocolate Factory offers its visitors a taste of 100% Hawaiian-grown chocolate and cacao from Hualalai Mountain's Kona region on the Island of Hawaii.
They hand-pick, sun-dry, and process only 100% Hawaiian-grown cocoa beans and make sure to preserve the quality at its best by skipping any blending.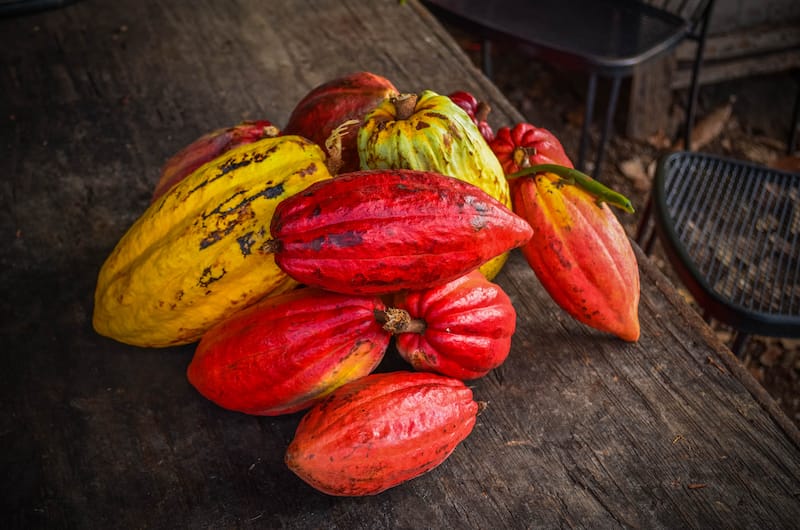 The factory also produces dark and criollo chocolates to pair up with their mouth-watering milk made up of excellent texture and taste.
Guests that want to take things one step further can visit not only the chocolate factory but also the cacao plantation itself. The place also conducts educational tours and tastings.
There's no way that any chocolate lover (or any visitor in general) can go to Kona and resist visiting this amazing factory.
Take a Helicopter Ride over the Big Island
This exhilarating helicopter ride will take you all over the Big Island to see it from a new perspective! This tour stands out from the rest as it is approximately two hours, which is longer than most tours offered.
Taking off from Kona, you'll fly over the southern coast towards the east coast of the island, where you can take in the beauty of Hawaii Volcanoes National Park from above.
You'll cruise over the Kilauea volcano, and if you're lucky, you might be able to see active lava!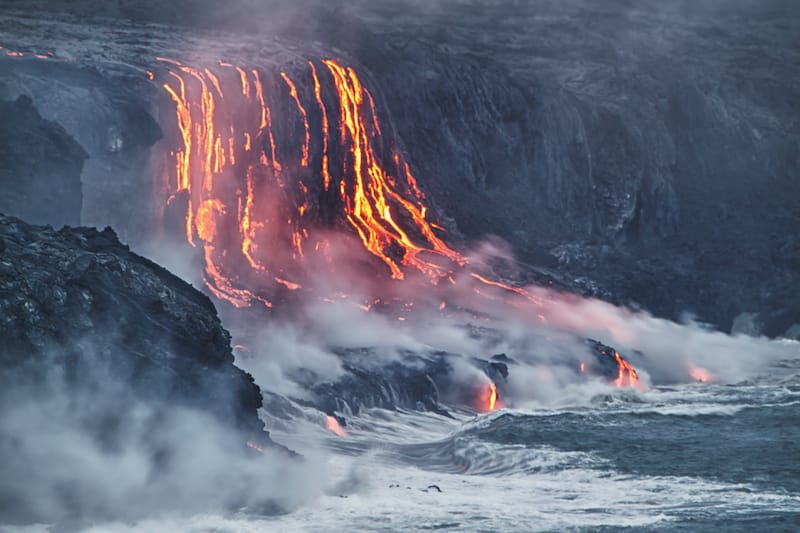 You'll then pass by the Mauna Loa and Mauna Kea summits. Marvel at the lush beauty of the Waipi'o Valley and Hamakua Coast, with cliffs, jungles, beaches, and waterfalls to admire before heading back to Kona.
When booking, it's possible to upgrade your reservation to a guaranteed window seat, to make sure you get the best possible views on your adventure!
>> Click here to check helicopter ride rates and availability
Enjoy the Island Breeze Luau
Address: 75-5660 Palani Rd, Kailua-Kona, HI 96740
Website: https://www.islandbreezeluau.com/
If you're looking for a luau in Kona for your family or group on your vacation, the Island Breeze Luau is a great pick!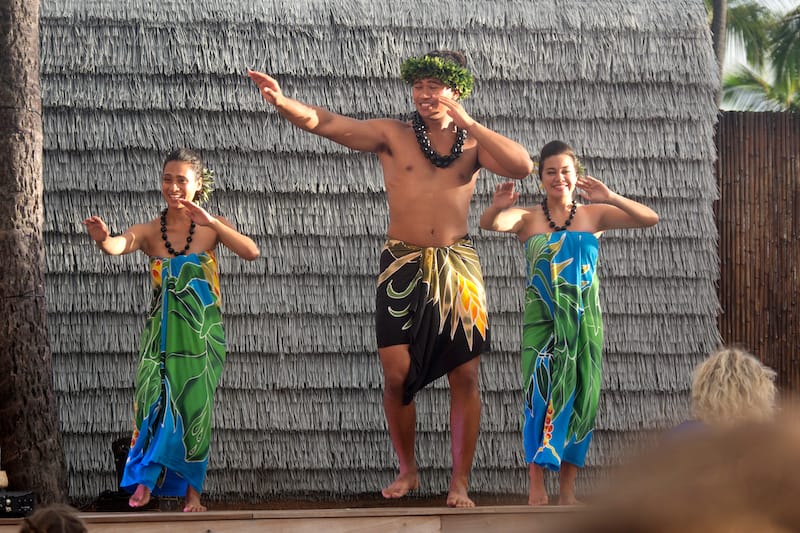 Located at the Courtyard by Marriott King Kamehameha's Kona Beach Hotel, you'll get a chance to enjoy an outdoor dinner and a show that includes a deliciously abundant Hawaiian buffet with a lot of Polynesian dancing.
It is situated right on Kailua Bay and is a must for first-time visitors to Kona.
Peruse the Kona Village Farmer's Market
Address: 75-5767 Alii Dr, Kailua-Kona, HI 96740
There are a few farmer's markets in Kona and the nearby area, and one of the top ones is the Kona Village Farmers Market which sits just south of Kailua Bay. It is open from Wednesday-Sunday from 7am until 4pm.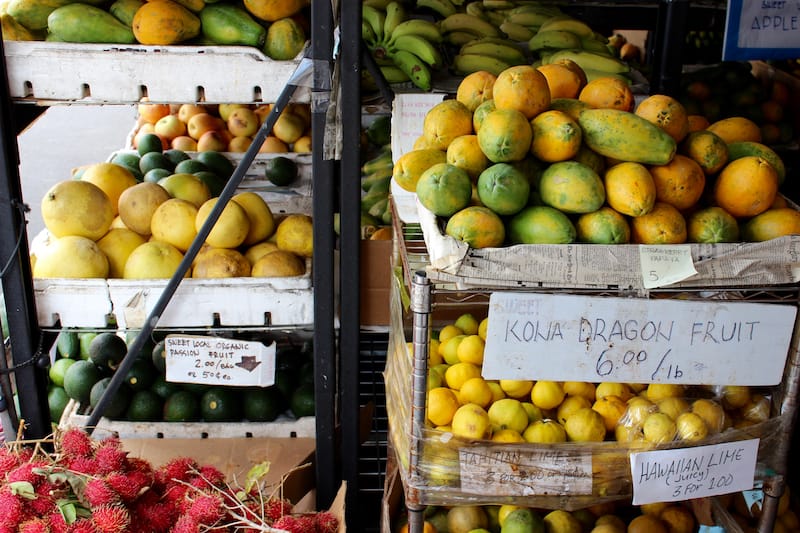 You will find 40+ vendors there and you can pick up delicious Hawaiian fruit as well as local, handmade crafts and souvenirs.
Go Whale Watching in Kona
This exciting wintertime tour will take you out in the waters of the Kona coast in search of humpback whales.
The whales show up every winter on their yearly migration, so it's very likely you'll spot some. Keep your eye out for other sea animals as well, such as dolphins, turtles, and manta rays!
Your raft captain is a wealth of information and will give you details about the geology, geography, culture, and biodiversity of the island.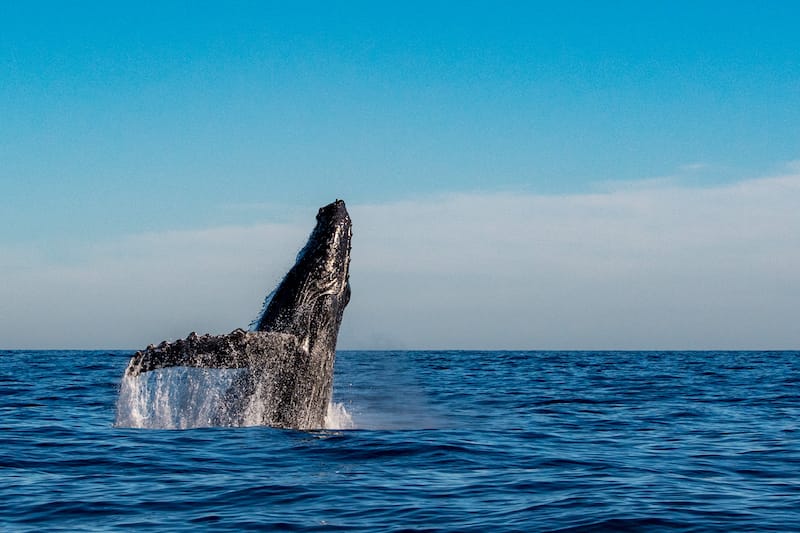 Depending on where you spot the whales, you might also have the opportunity to see the coastal caves and lava tubes of the ever-changing volcanic landscape of the Big Island.
This three-hour excursion has a maximum of 16 participants which gives you a more personalized experience. Beverages and snacks are also provided.
>> Click here to check tour rates and availability
Stop by the H.N. Greenwell Store Museum
Address: Kealakekua, HI 96750
When in up-country Kona, you can go to the H.N. Greenwell Store Museum, which will be like visiting a past version of nowadays Walmart.
This 1,000-square-foot general store was built in 1870 by an entrepreneur named Henry Nicholas Greenwell. The shop displayed plenty of different kinds of products, from castor oil to coffee and crochet yarn, specifically designed to meet the large farming community's needs.
Kona Historical Society has restored and restocked the store with the exact reproductions that customers would've bought there some 150 years ago!
They were very attentive and successful in recreating the tiniest details to make it look as close to the original as possible.
If you ever wondered what a general store in the 19th century was like, buckle up, because this place will definitely give you a taste of traveling back in time.
See the Kamakahonu National Historic Landmark
Address: Kaahumanu Pl, Kailua-Kona, HI 96740
Website: https://www.nps.gov/places/kamakahonu.htm
Located at the northern end of Kailua Bay, Kamakahonu was the residence of Kamehameha I. The area included several different buildings and parts, including a place of worship, thatched houses, a personal retreat, storehouses, and much more!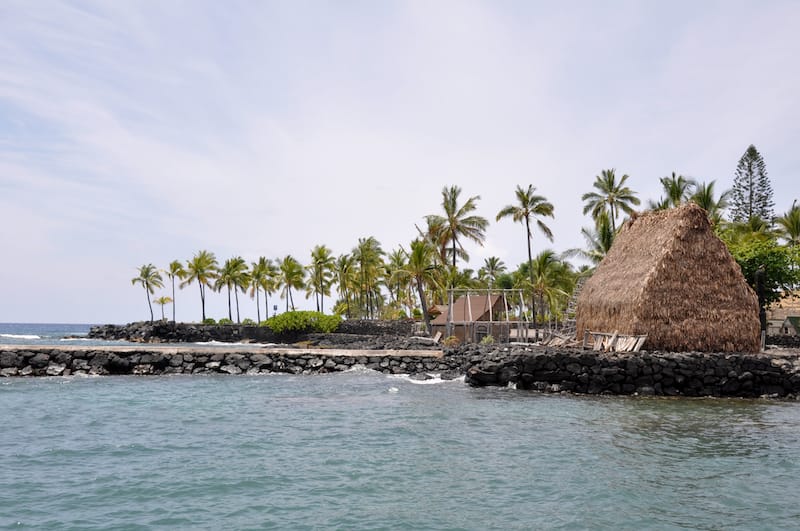 Visiting Kamakahonu National Historic Landmark will give you a bit of insight into the history of the Hawaiian islands, which is truly imperative for understanding the culture a bit more in-depth.
Go Snorkeling at Kealakekua Bay
Spend the morning cruising and snorkeling the crystal waters of beautiful Kealakekua Bay.
You'll start from Keauhou Bay on the Kona coast where you'll enjoy a tropical breakfast as you sail the beautiful waters toward your swimming spot.
Once you arrive at Kealakekua Bay, you'll have the opportunity to snorkel the turquoise waters in search of tropical fish, jump off the boat's high dive platform or slide down the slide, or relax in the water on one of the provided floaties.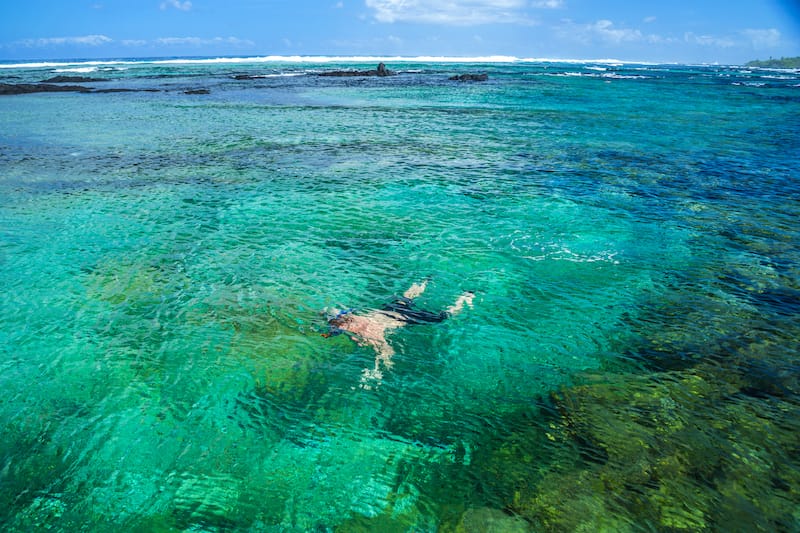 After your time in the water, hop back aboard to enjoy a delicious lunch. You'll then cruise back along the Kona coast to your departure point.
This 4.5-hour tour is a great activity for the whole family to enjoy!
>> Click here to check tour rates and availability
Go to the Kona Coffee Living History Farm
Address: 82-6199 Mamalahoa Hwy, Captain Cook, HI 96704
Website: https://konahistorical.org/kona-coffee-living-history-farm
One of the top "must-see"s in Hawaii, the Kona Coffee Living History Farm is the only functioning history coffee farm in the nation.
Based on an extensive list of reviews, it is also in the leading 10 percent of Farms and History Museums globally.
Here you can learn the history of Kona's coffee during the early 20th century, meet a "Kona Nightingale," and walk among the coffee trees.
You can also visit the 1920's farmhouse and watch how the farmers collect and dry kurida and hoshidana, essential to making their famous coffee.
Needless to say, there is so much to see and experience at this farm, so you most definitely won't get bored during this trip.
Have Dinner at the Island Ono Loa Grill
Address: 75-5799 Ali'i Drive Suite A4a, Kailua, HI 96740
Website: https://www.islandonoloagrill.com/
From this point on, the list goes on with some of the best places in Kona and Kailua with delicious, but not limited to, Hawaiian-like food.
Island Ono Loa Grill is a great place with a menu covering many internationally loved dishes, like burgers, sandwiches, veggie salads, etc.
However, you'll probably be more interested in trying out the flavorsome traditional dishes of Hawaiian food culture.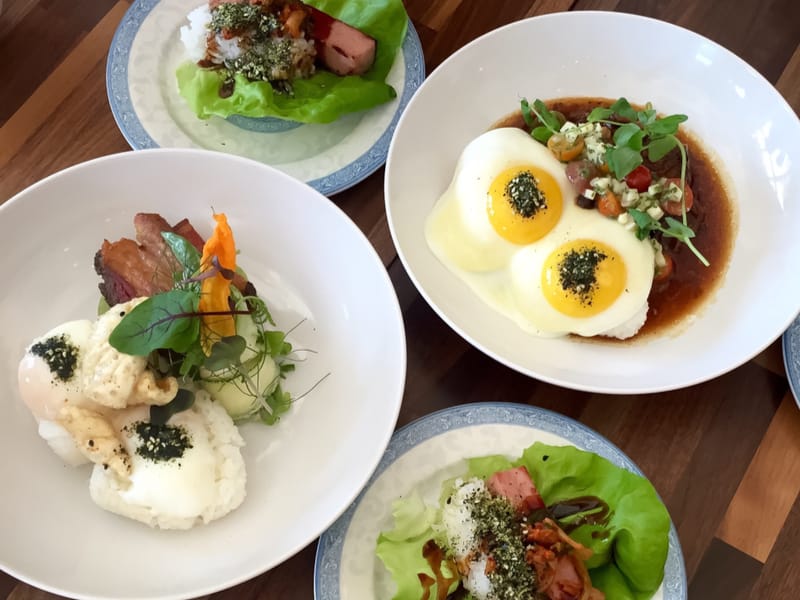 Examples include local food with famous dishes like Loco Moco, Kalua Pork Loco Moco, and Kalua Pork Plate. We also highly recommend trying the Pineapple Coleslaw, which is a delicious tropical salad.
Cause obviously, where else should you taste something like that if not in Hawaii?
Enjoy Hawaiian Dishes at Huggo's Restaurant
Address: 5308, 75-5828 Kahakai Rd, Kailua, HI 96740
Website: https://huggos.com/
A very casual type of spot, Huggo's Restaurant offers a variety of international and Hawaiian-like dishes. It has an excellent location on an awe-inspiring site and some really delicious food.
It's located right in front of the Pacific Ocean, making the restaurant an excellent spot where you can eat and admire the ocean's breathtaking view during Kailua's frequent colorful sunsets.
The restaurant conveys the spirit of the Hawaiian food culture, starting from the interior design to the way the dishes are served. There are separate hours for breakfast, lunch, and dinner.
The owners try their best to make their customers' experience exceptional, highlighting the tasty food and the idea of a memorable evening and dining experience.
Overall, the place displays a full tropical atmosphere for visitors to delve into delicious meals paired with live music for true magical evenings.
Sip on the Best Craft Beer in Kona
Kona Brewing Co.
Address: 74-5612 Pawai Pl, Kailua, HI 96740
Website: https://konabrewingco.com/
Kona Brewing Co. encompasses the great aloha spirit of Hawaii. Founded back in 1994, a fine collection of local island craft beers are now available here.
Known as "Liquid Aloha" among locals, Kona Brewing offers a large diversity of Hawaiian beers, from light spicy tastes to passionfruit and citrus tones.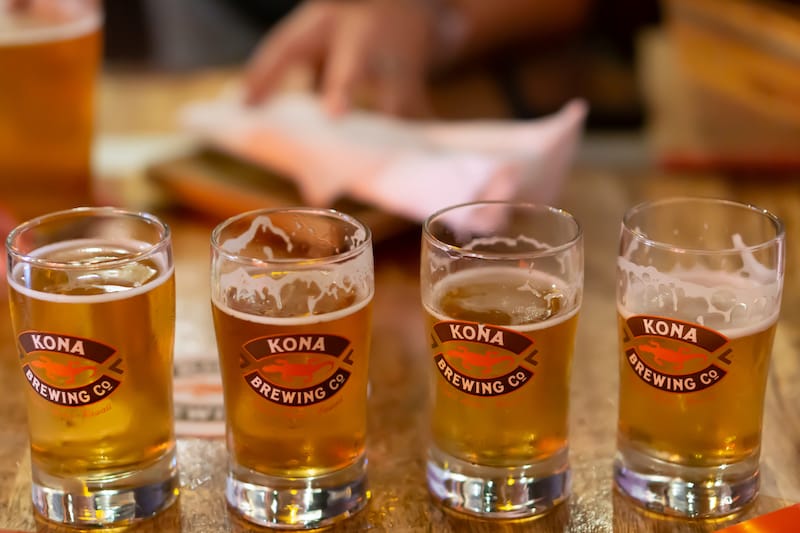 There are more than a dozen craft beers produced by the company. Top selections include Longboard, Big Wave, Fire Rock, Koko Brown, Wailua Ale, and Pipeline Porter.
All of these mentioned ones are regularly exported to 36 states and 9 countries.
The visitors of Kona Brewing can also learn firsthand how the beers are made in the factory. You can find Kona beer everywhere from Hilo to even Frankfurt, Germany!
Ola Brew Co.
Address: 74-5598 Luhia St, Kailua, HI 96740
Website: https://www.olabrewco.com/
Ola Brew Co. is a brewery that focuses on growth-oriented sourcing. You can visit them anytime to drink and spend some time with friends, but what is notable for this company is that they raise capital through crowdfunding.
They're always actively working with Hawaiian farmers by ensuring a market for their crops. The brand grew so much that it now offers over 25 beverages in Hawaii, including beers, hard ciders, and hard seltzers.
They're very successful in what they do, the proof of which is their expansion to the mainland US. So, if you want to support plenty of local Hawaiian farmers while enjoying a refreshing cold beer, this place is for you!
Go to Umekes Fishmarket Bar and Grill
Address: 74-5563 Kaiwi St, Kailua, HI 96740
Website: https://www.umekesrestaurants.com/
It's no surprise that Umekes has made it to the list of the best restaurants to try some Hawaiian-style food and visiting is one of the best things to do on the Big Island.
Umekes Fishmarket Bar and Grill extensively uses local ingredients that are of the highest quality. They deeply encourage the endorsement of local fishermen, farmers, and ranchers.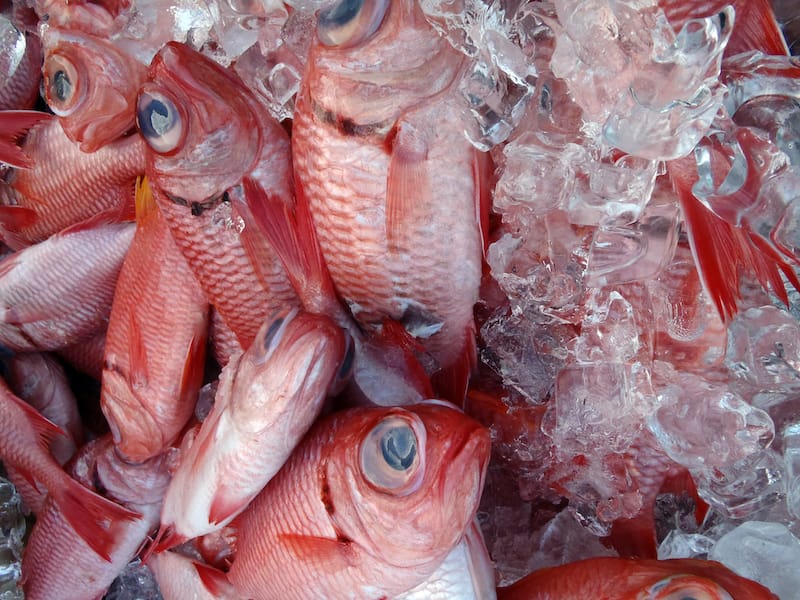 One of the most distinctive dishes they serve is the renowned poke bowl, created with the freshest fish from Hawaiian waters.
Have a Cup of Coffee at Menehune Coffee Company
Address: 75-5660 Palani Rd #101, Kailua, HI 96740
Website: https://www.menehunecoffee.com/
This is where pure Kona coffee is made. Menehune Coffee Company works diligently through the night, harvesting, processing, roasting, and packaging up all of the 100% Kona coffee.
You can find various local coffee types available at their coffee shop, with a starting price of $14.
Marvel at Manini'owali Beach (Kua Bay)
Address: 723990 Mamalahoa Hwy, Kailua, HI 96740
Allegedly, there cannot be any text written about Hawaii without mentioning the crystal clear ocean beaches.
Manini'owali Beach is a small, white sand beach at Kua Bay, a little north of Kona. The beach is more difficult to reach than other adjacent white sand ones, but the pure blue waters are definitely well worth a visit.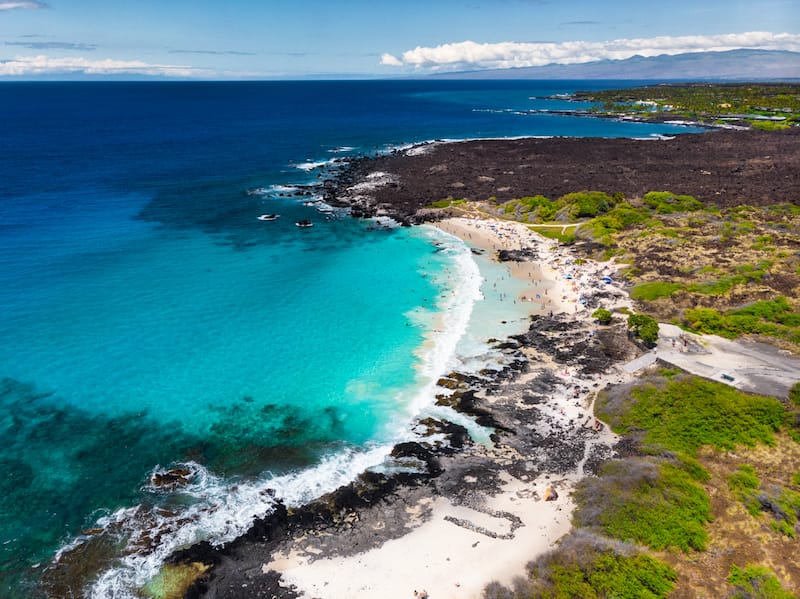 People say that this beach makes Kua Bay a strong competitor for the title of the "best white sand beach".
The wildlife here, including turtles and dolphins, is like something out of a movie. Also, if the water is calm during wintertime, it's an excellent spot for snorkeling, as pretty often some huge waves appear in the area.
Hike to Makalawena Beach
Address: HI-19, Kailua, HI 96740
Makalawena Beach is easily accessible through a 20-minute hike on a rough lava trail. Of course, that sounds a bit challenging; however, anyone who has been to this beach ensures that it's worth it.
Makalawena Beach is a mix of white coral chunks and black lava that make it look like salt and pepper! Another unique feature of the beach is that some of the most extensive sand dunes in the Kona district are located here.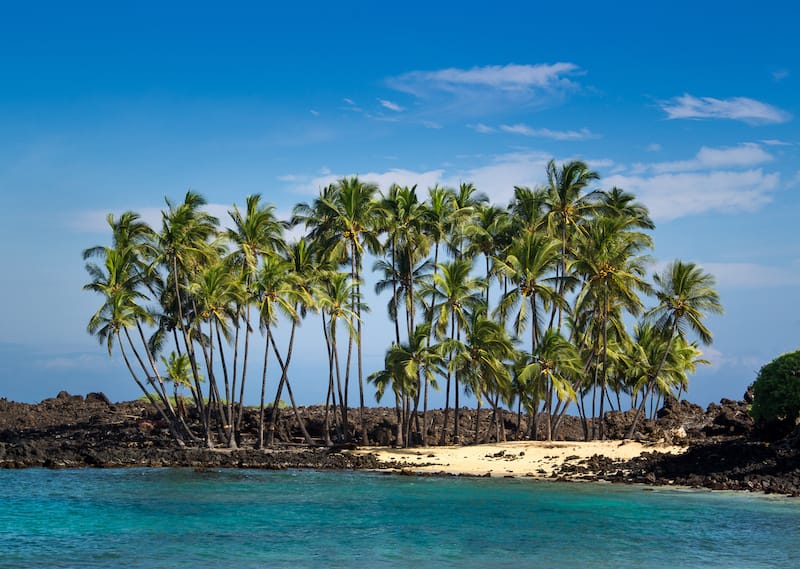 The area immediately offshore is great for swimmers, as the bottom of the water is less rocky here than in the other coves and inlets of this beach.
Note that before getting into the water, you need to make sure to check the water conditions because the surf can sometimes get pretty rough.
Pay Respects at Kaloko-Honokohau National Historical Park
Website: https://www.nps.gov/kaho/index.htm
This park symbolizes the spirit of life for the Hawaiian people. It has a remarkable story behind it. It's about how a wahi pana (which is what they call a special, celebrated, legendary place) was saved thanks to many dedicated community members.
Nowadays, this park is considered their cultural "kipuka" which, when translated, means a place of cultural and spiritual significance and renewal.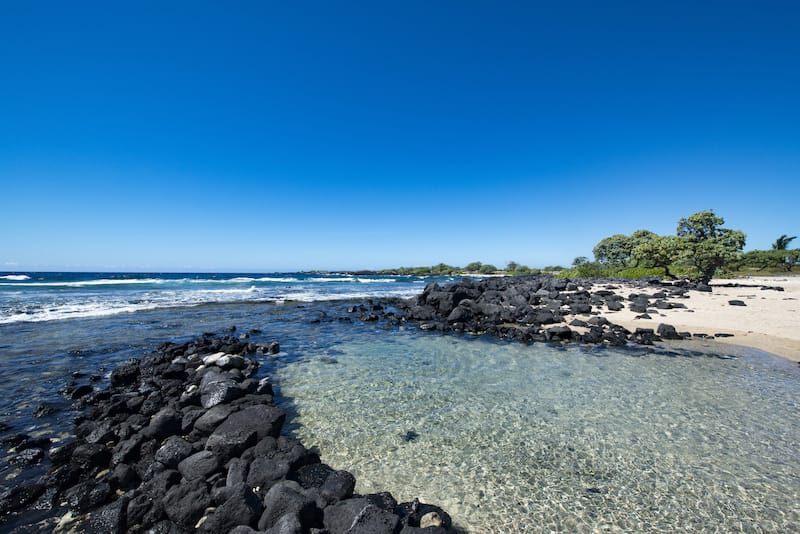 Kaloko-Honokohau National Historical Park is the ultimate place that offers its visitors a real chance to get acquainted with Hawaiian culture and the natural history of Hawaiʻi.
If you're planning a visit, make sure to get informed about the many special events and programs offered throughout the year.
Best Places to Stay in Kona (and Nearby!)
There are plenty of incredible places to stay in Kona and nearby. I have previously stayed in Kona as well as a little north in Waikoloa.
Here are some of our top picks for Kona accommodation:
What are your top things to do in Kona? Let first-time visitors know in the comments! Thanks!
More Big Island Travel Guides
Pin this Kailua-Kona Things to Do Guide