Are you looking to explore Maui beyond the major sights? These Maui state parks will offer a bit of variation on your itinerary and cover some of the most beautiful spots on the island!
Are you planning your trip to Maui last minute?
If you're traveling to Maui last minute, you want to ensure you have lodging/tours ahead of time! Below are some of our top picks on the island!
🌴 Best tours and activities on Maui:
🛌 Places to stay on the South Shore (Kihei/Wailea/Makena):
🛌 Places to stay on the West Side (Lahaina/Kaanapali/Kapalua):
🚗 Looking for the best way to get around Maui? Click here to check rental car rates for Hawaii!
What are your favorite state parks in Maui? Let us know your pick in the comments!
UPDATE 8/10/2023:
We currently discourage traveling to Lahaina due to the recent wildfires. The island's hotels and lodging do NOT have the capacity to accommodate both displaced locals AND tourists. Donations are graciously welcome and you can do so by visiting here. We will update our content on the site in due time. Mahalo.
Maui State Parks – the List
These are the best state parks in Maui and some of the best in Hawaii!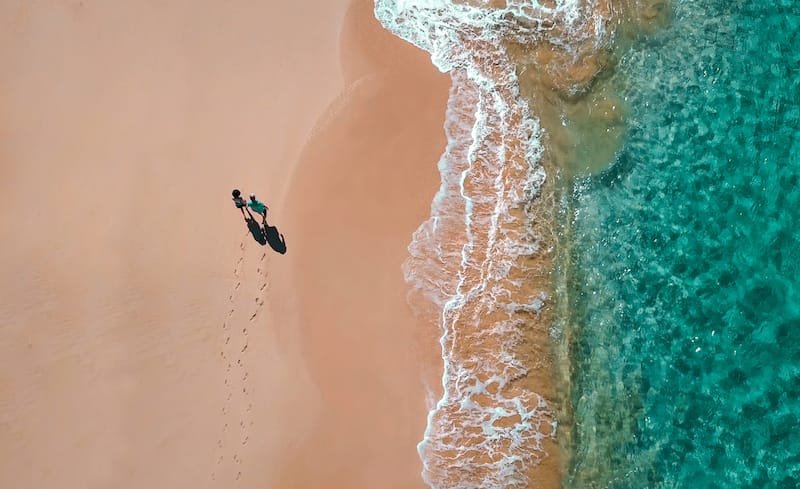 1. Kaumahina State Wayside Park
Kaumahina State Park is located near Kahului and Hana and is one of the best attractions in Maui.
It is a 7.8-acre of land that is accessible by car. Its main attraction is its scenic view of the Ke'anae Peninsula where you will not only get to see the views of the ocean but also native Hawaiian plants and birds that call the park home.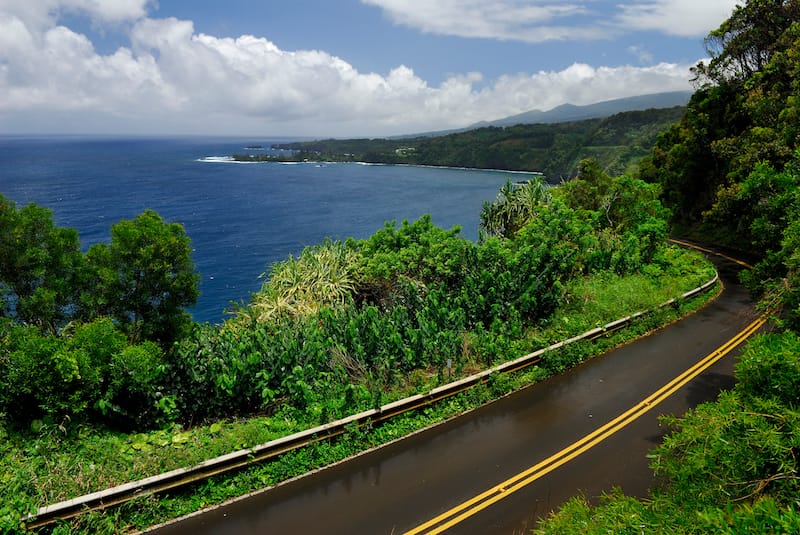 There are no camping facilities available, but there are hiking trails, picnic facilities, and restrooms. The park is open from 6 am to 6 pm daily. You need to pay an entrance fee of $8, but it is well worth the price!
2. Haleki'i-Pihana Heiau State Monument
Haleki'i-Pihana Heiau State Monument is a 10-acre park located on the high mountains near 'Iao Stream and was named after 2 Hawaiian chiefs. The park was listed as one of the historic places in the National Register of Historic Places in 1985.
Haleki'I means image house while Pihana means fullness or gathering of the supernatural. The name Heiau means religious site.
These names that make up the name of the State Monument are significant as the Park contains two important holy sites, Haleki'i and Pihana.
One of the major attractions inside of the Maui state park is its beautiful scenery. Apart from sightseeing, one can also enjoy an afternoon picnic or an evening stroll.
You can get to the park by car, but it is open only to pedestrians. The park is open daily (daytime only) and you don't have to pay an entrance fee, making it one of the best free things to do in Maui!
3. Iao Valley State Monument
Iao Valley State Monument is an incredible 4000-acre and 10-mile long valley located in 'Iao, Wailuku. This park offers hiking, picnicking, sightseeing, and backpacking. Facilities include bathrooms, picnic tables, and BBQs.
You will have to pay an entrance fee of $5 and a parking fee ranging from $10 to $90 depending on the size/capacity of your vehicle. It is open from 7 am to 6 pm daily.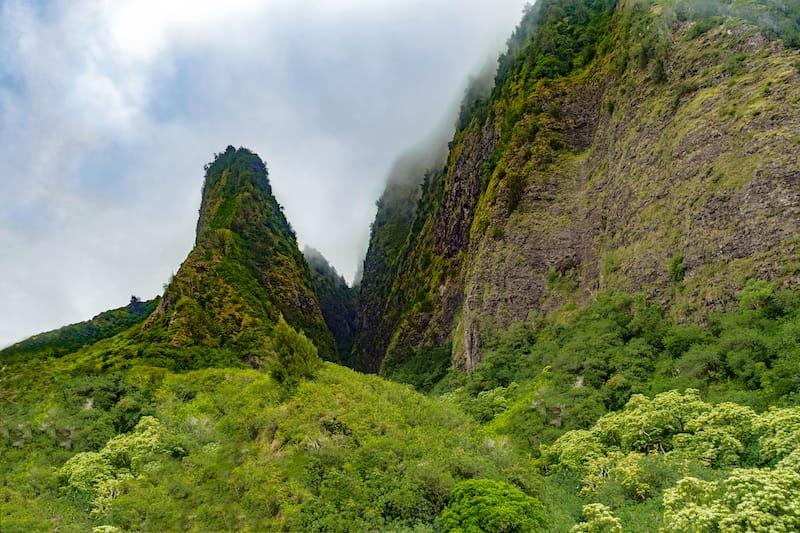 Iao Valley State Park has a striking rock feature 1200 feet high called the 'Iao Needle which is the park's main attraction.
The phallic stone of the 'Iao Needle represents Kanaloa, the Hawaiian God of the Underworld. The valley was designated an ali'i (Hawaiian nobility) burial ground by the 15th-century ruler of Maui, Kaka'e, which makes it sacred to Hawaiians.
The park used to be a lookout spot for warriors during times of war and is now one of the most iconic and beautiful sights on the island.
Besides its rich history, it also has a botanical garden called the Kepaniwai Park Heritage Gardens.
You can find all the blends of Hawaiian culture from traditional Hawaiian culture to Chinese, American, Portuguese, Filipino, Korean, and Japanese.
It also has a museum called Hawai'i Nature Center that you can visit and learn more about the local history, flora, and fauna. This is a must-visit park whether you're staying in Kihei, Hana, Lahaina, or beyond!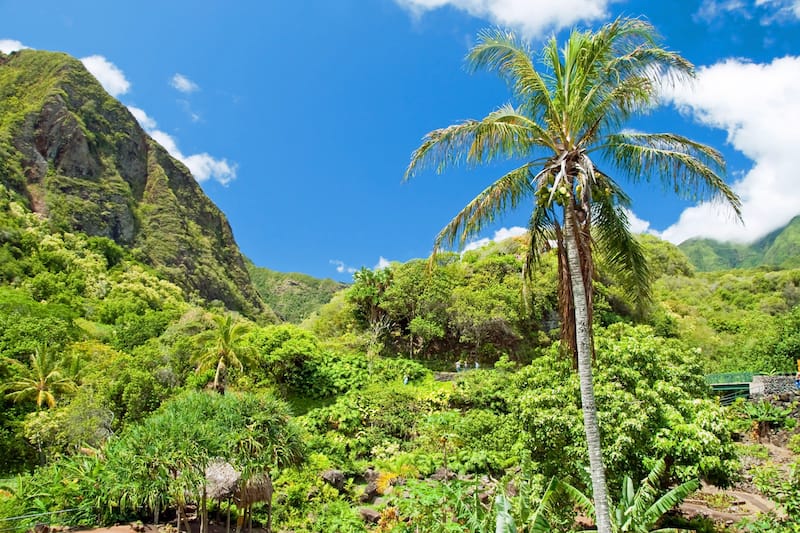 4. Makena State Park
Makena State Park is a 165-acre park that contains two beaches – Makena/Oneloa Beach and Pu'u Olai Beach. Makena Beach, which is the park's main attraction, is about 1.5 miles long and 100 feet wide; while Pu'u Olai Beach is about 660 feet long.
The two Maui beaches aren't too far apart at only a five-minute walk away from each other, making it really easy to visit both on your trip to Makena State Park.
Activities include fishing, swimming, picnicking, sightseeing, snorkeling, and sunbathing. Its facilities include picnic tables, trash cans, a concession stand, and restrooms.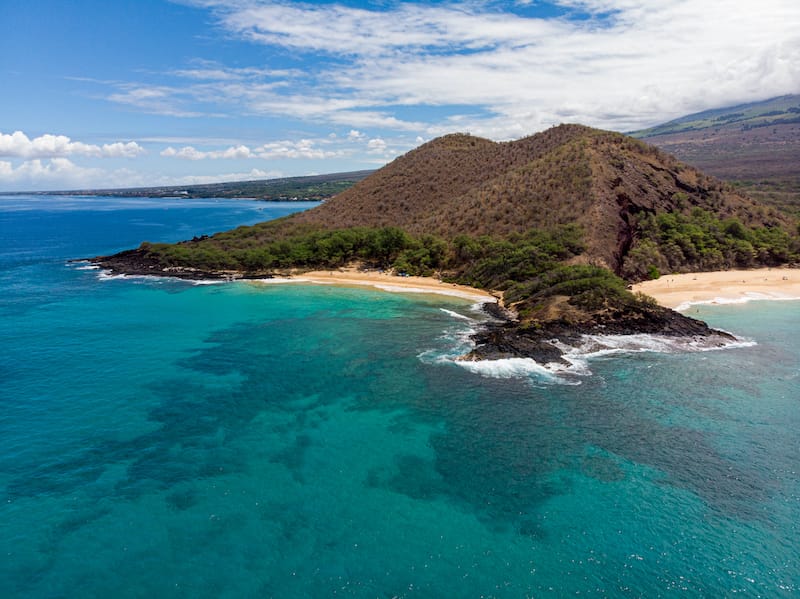 The park is located in Makena, Wailea. The Pu'u Olai Beach is one of the few beaches that allows naked sunbathing on Maui.
There is a dormant volcanic cinder cone which is about 360 feet tall situated right in the heart of the park and one of its iconic features!
5. Polipoli Spring State Recreation Area
Polipoli Spring State Recreation Area is a 10-acre park that occupies part of the Kula Forest Reserve which is about 21,000 acres of land with natural forests and wildlife.
Hiking is one of the most sought-after outdoor activities. The trails in this park are well-marked and there are also driving directions to get the best spots for parking before you begin your hike.
You'll find four hiking trails within the park which are the Polipoli Trail, Plum Trail, Redwood Trail, and the Haleakala Ridge Trail. All of the trails are permitted for hikers except the Redwood Trail which also allows mountain bikers.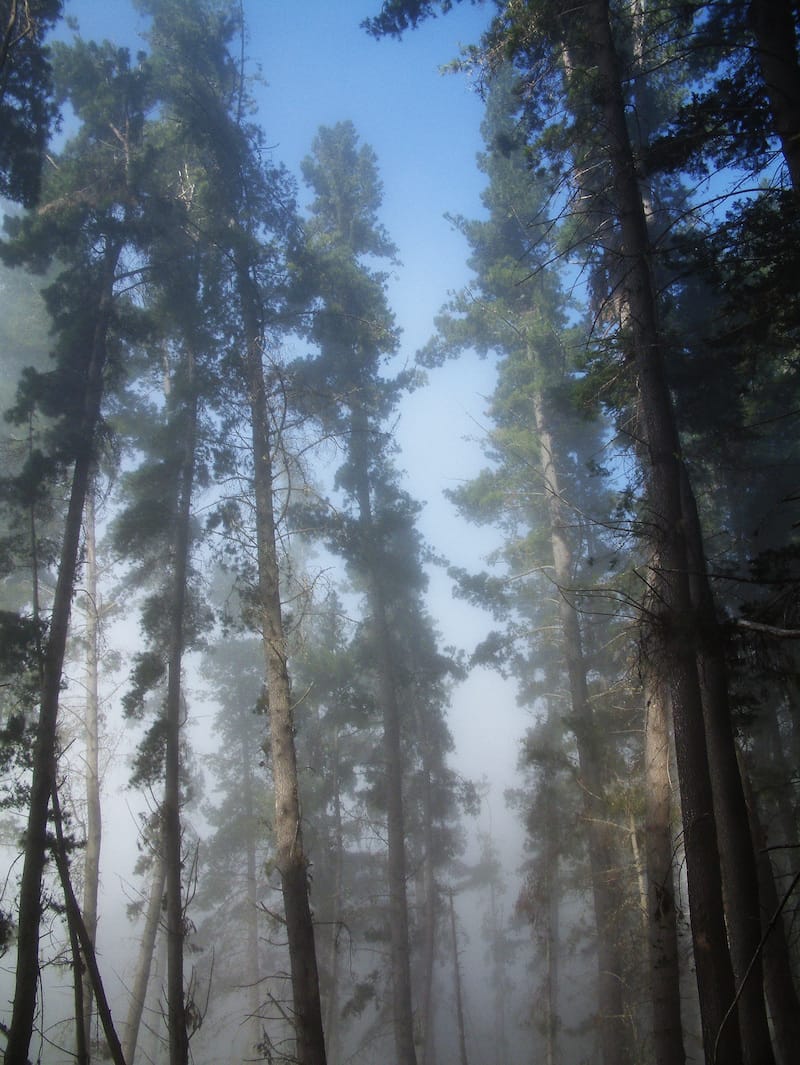 This state park in Maui is one of the few designated state parks that offers camping grounds as well as lodging for tourists.
However, there are a few things to take into consideration before going for a hike or going camping in Polipoli Park- hunters are constantly in the area, so it is necessary to wear bright colors.
There are no camping showers available on the park grounds and it is best to avoid camping in winter as the nights can be a bit chilly. The park is open daily from 6 am to 6 pm and is a must for all Maui itineraries!.
6. Pua'a Ka'a State Wayside Park
Pua'a Ka'a State Wayside Park is a 5-acre park located along the Hana Highway after about 22 miles into the drive. The park is about half a mile from Waiohue Bay, located west of Nahiku and it is open from 6 am to 6 pm daily.
You may never discover it if you don't stop for a quick bathroom break. There are small pools scattered in the park near the bathrooms as well as picnic tables.
The park has several small waterfalls that prelude larger waterfalls as you go further in. It is home to some of the most spectacular waterfalls on the island!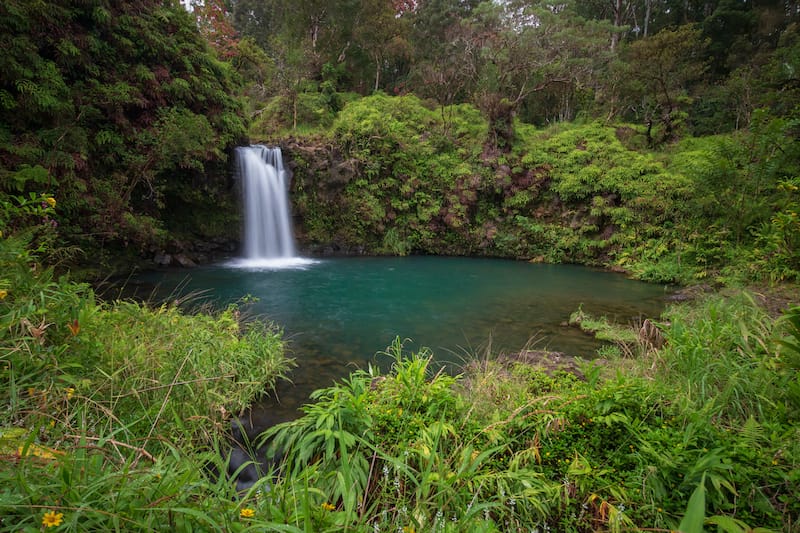 You are not allowed to swim, smoke, or camp within the park grounds. The park has a few animals like cats, mongooses, tree rats, and jungle fowls.
7. Wai'anapanapa State Park
The name of this park, directly translated, means "glistening waters." Wai'anapanapa State Park is one of the most well-known Maui state parks famous for its black sand beach.
Other attractions in Wai'anapanapa State Park include a religious temple or a heiau and the native Hala forest. You will also get to see blowholes and sea stackers.
This park requires you to make reservations before visiting as there are often a ton of people waiting to visit.
It is opened daily from 7 am to 6 pm and you will need to pay an entrance fee of $5 for non-resident pedestrians. There is no entry fee for residents. There are also parking fees of $25 for a vehicle of 1-7 passengers.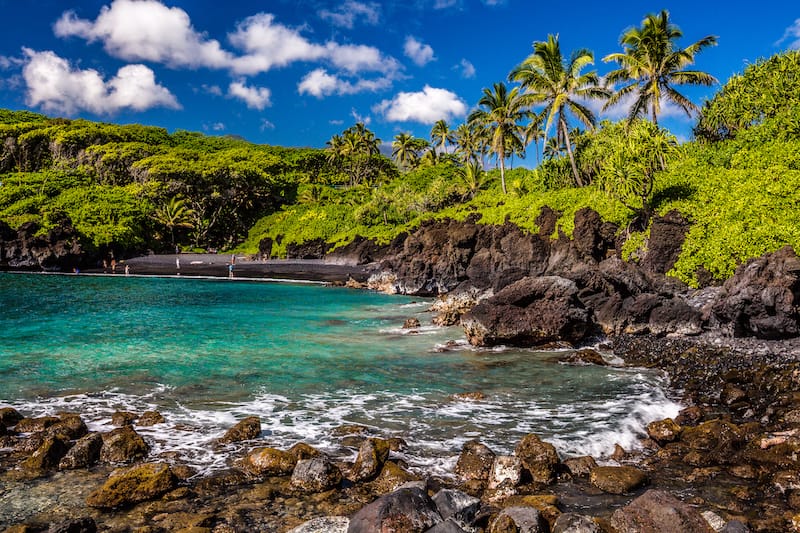 Activities there include camping, shore fishing, hiking, and picnicking. Resident campers get a cabin for $70 per night, while non-residents can get a cabin for $100 per night.
8. Wailua Valley State Wayside Park
About 31 miles east of Kahului in Maui, Wailua Valley State Park is designed to accommodate the physically disabled, as one of its three parking stalls is exclusively built for them. There are also restrooms available.
There are steps built to help you climb to the highest elevation where you can see the full panoramic view of Wailua, the Ko'olau Gap as well as the Ke'anae Valley.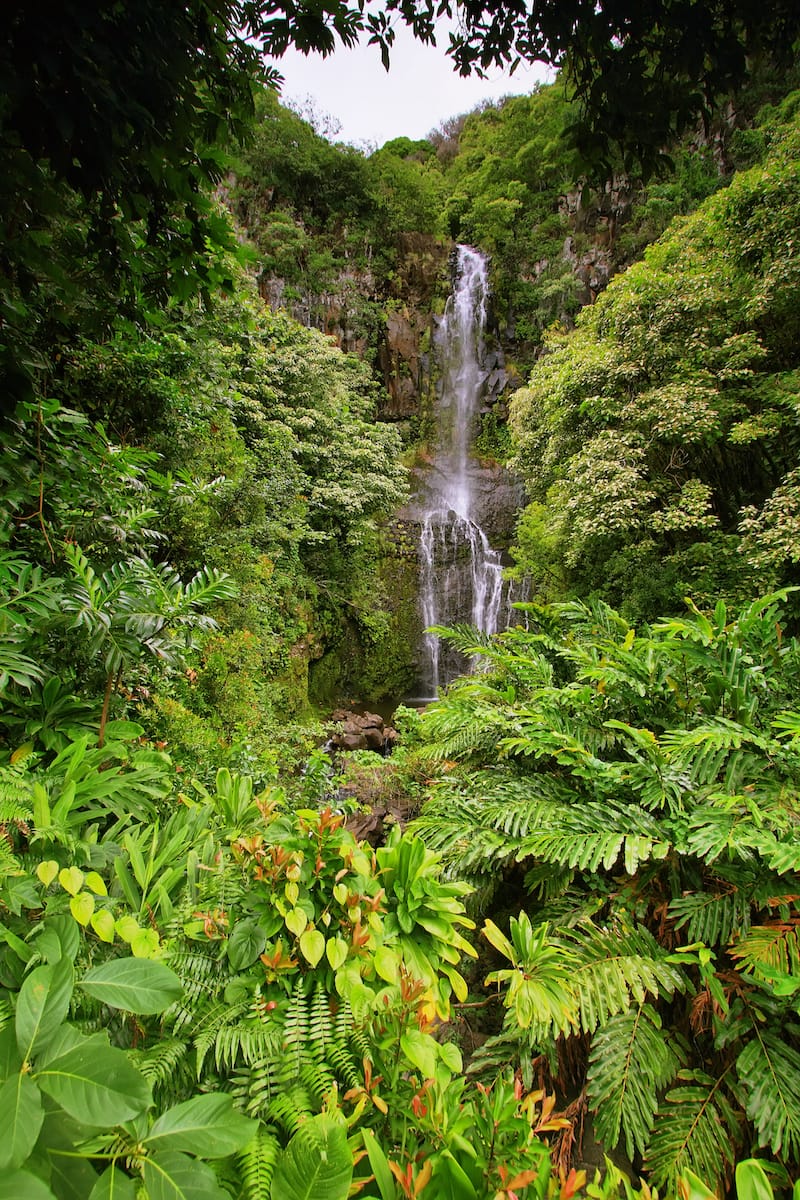 You will also get a stellar view of the ocean when you climb the stairs on one end and a view of a great waterfall in the distance on another end.
It is good for a brief stop, a brief climb, and a quick rest. However, there aren't enough parking spots available! There is no entrance fee required to enter the park.
If you have visited any of these Maui state parks, let us know your favorites in the comments! Thanks!
Pin this State Parks in Maui Guide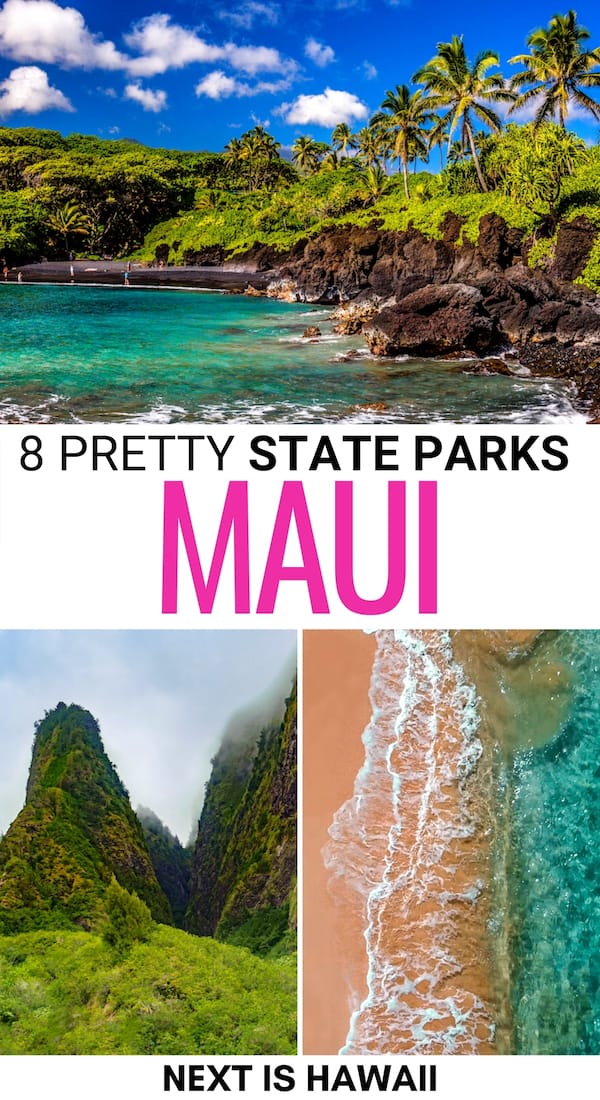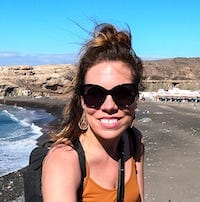 Megan is a travel blogger and writer with a background in digital marketing. Originally from Richmond, VA, she has been traveling frequently to Hawaii for the last 15 years and loves exploring every corner of each Hawaiian island, while trying to promote sustainable travel and small, local businesses along the way. Megan has written for or been featured by National Geographic, Forbes, Lonely Planet, the New York Times, and more. She has co-authored a guidebook with Fodor's Travel and has visited 45 US states and 100+ countries.