Is Kulaniapia Falls on your Hawaii bucket list? This guide will tell you about my experience and stay at the Inn at Kulaniapia Falls, if I think the stay was worth it, and how you can visit Kulaniapia Falls on a day trip. Keep reading for more!
Why I Wanted to Visit Kulaniapia Falls
Nearly 15 years ago, I found myself at the Inn at Kulaniapia Falls. I was in a car with a group of people, and we were driving from Waikoloa over to Hawaii Volcanoes National Park.
In a world of printing out maps from Mapquest, we somehow found ourselves parked at the Inn at Kulaniapia Falls and nowhere near Volcanoes National Park.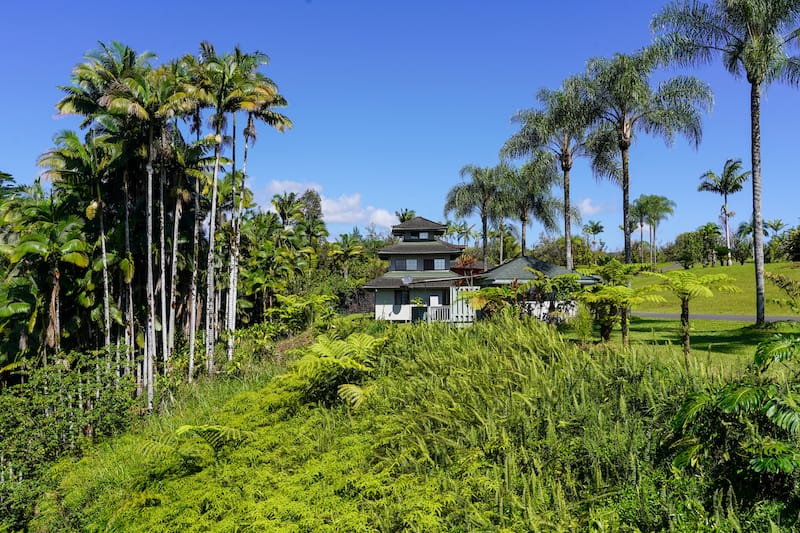 When we got out of the car, we were greeted in the most friendly of ways and were allowed to go over and check out the private waterfall and learn a little bit more about the property before leaving the property.
Today, the private property around the Inn at Kulaniapia Falls is gated, but I am so grateful that it wasn't when I ended up there all those years ago.
And I am glad I had my Blackberry in hand to capture the magic on a phone that left me with a grainy, blurry, and pixelated photo all these years later as a souvenir.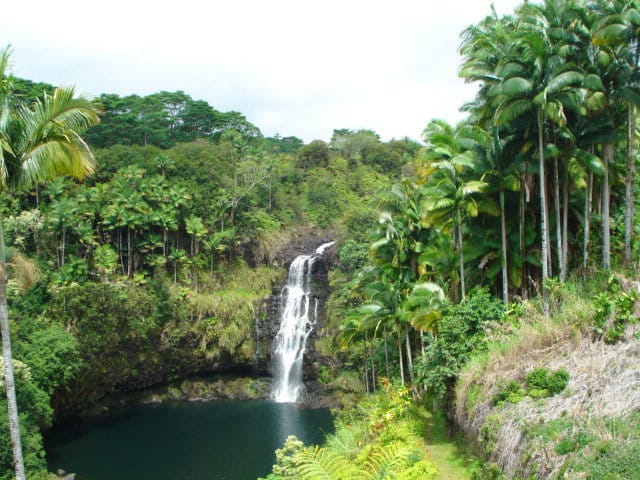 That photo planted the idea in my mind that I had to get back to Kulaniapia Falls to grab a new photo and enjoy the place for much longer than 15 minutes!
The Inn at Kulaniapia Falls exceeded my expectations, and my only regret is not extending my stay around the Hilo area to stay there a little bit longer.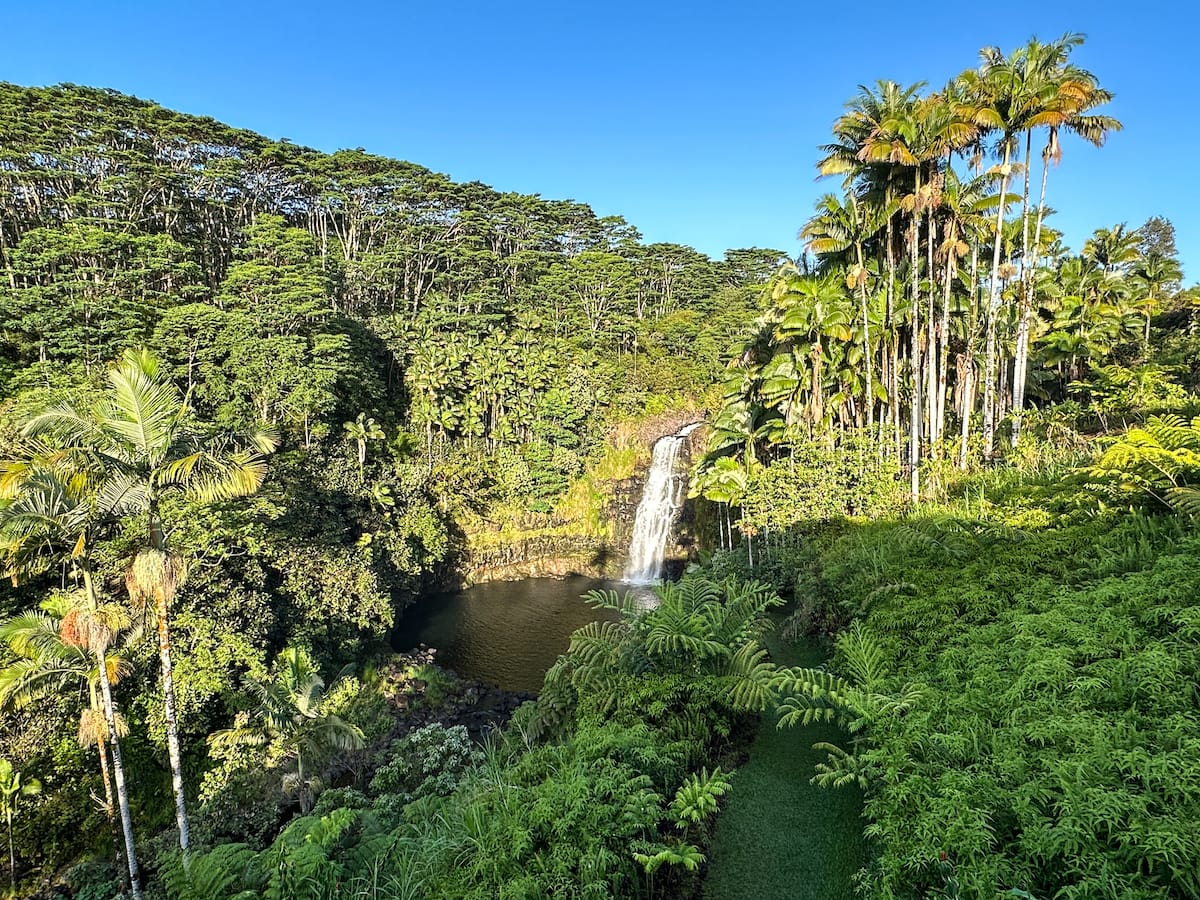 Fortunately, you can visit Kulaniapia Falls (the waterfall) on a day trip for a fraction of the price that you'd pay to stay overnight (which is good to know for budget travelers).
However, staying there and waking up to the waterfall and beautiful views is something worth saving up for.
In this guide, I will tell you about my stay there as well as their activities, the booking process, and how to get there from Hilo.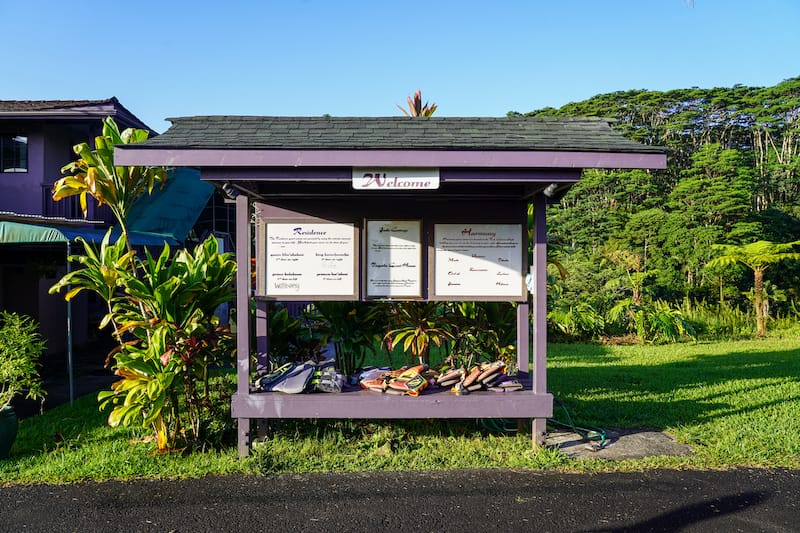 Please let me know if you have any questions about visiting Kulaniapia Falls in the comments. Thanks!
About the Inn at Kulaniapia Falls
Just 15 minutes outside of Hilo (and near Wailuku River State Park), you will find the Inn at Kulaniapia Falls. This gorgeous property spans 42 acres and has a variety of different rooms, most of which have Asian inspiration.
The highlight of the inn, however, is a gorgeous private waterfall, one that has been attracting visitors from all over the globe for years!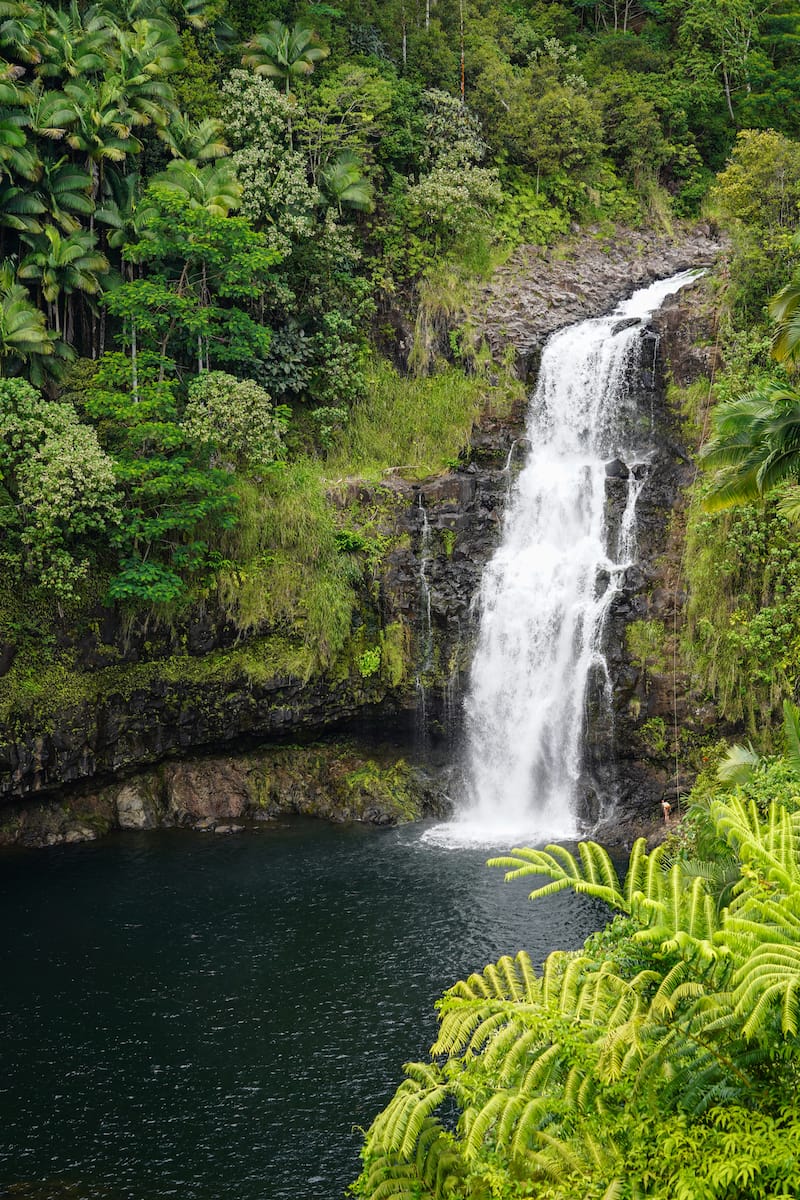 Kulaniapia Falls is 120 feet tall, and you can walk down to its pool or even go rappelling down it (I will talk about that further down!).
On-site, guests can join adventure activities or even cooking classes with local chefs. Honestly, a stay there is an experience in itself, and one I highly recommend doing during your stay on the Big Island.
My Stay at the Inn at Kulaniapia Falls
Check-in and My Room
Unfortunately, I arrived a bit later than I had hoped on the evening of my check-in. I made my way out to the property (which is now gated, and you must get buzzed in) in my rental car and checked in.
I checked right in and was put in the Jasmine Room. There was a large bed and a nice private bathroom waiting for us to crash. The room is inside a larger building where there is a shared communal space with others, as well as a kitchen.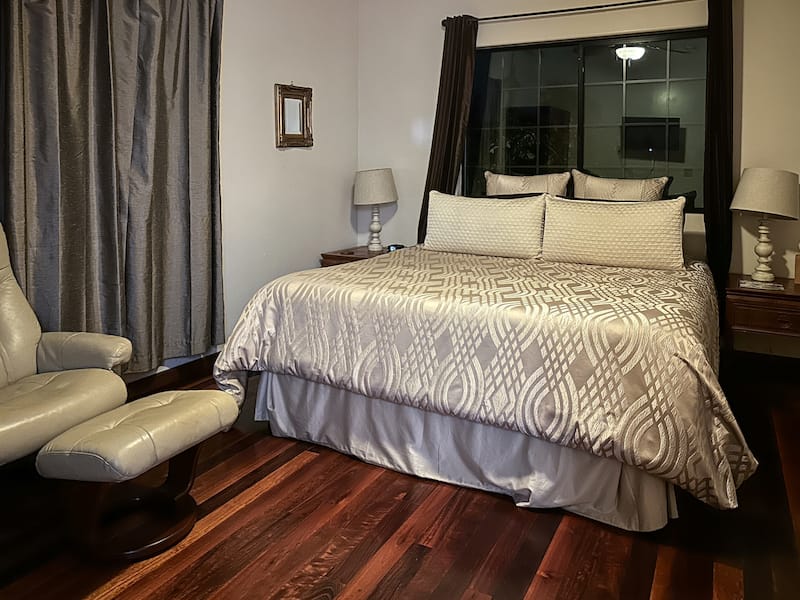 It was quiet and everyone was respectful, so I heard nothing more than the geckos at night (I left my window open).
Inside the shared kitchen was a large area with tea and coffee, which you could help yourself to. That was a pleasant surprise after arriving later than expected!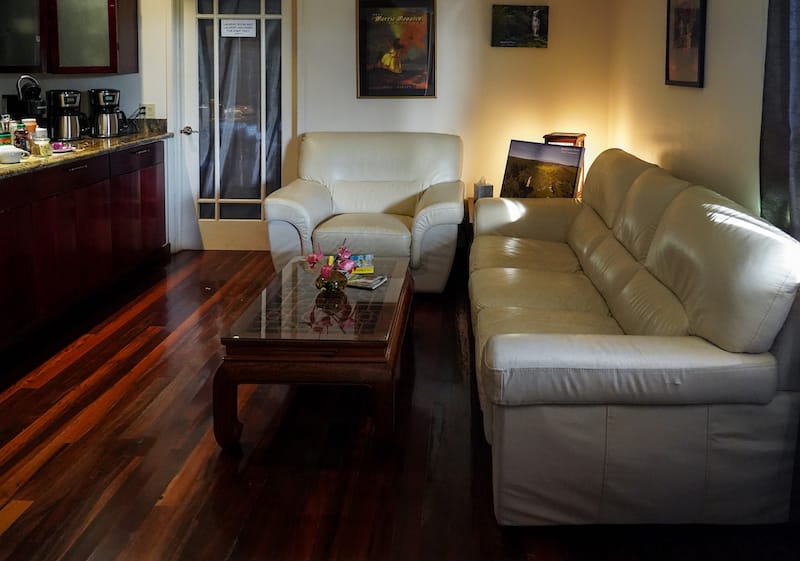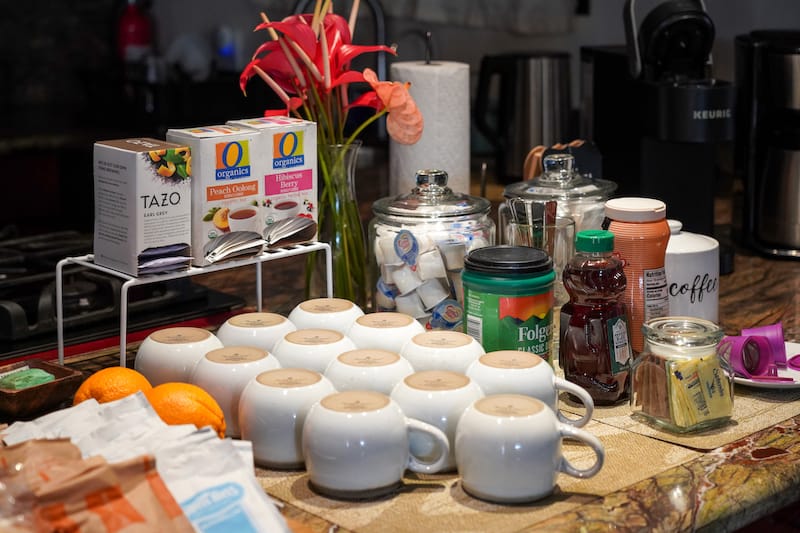 All of the power at the inn comes from a hydroelectric system that is powered by Kulaniapia Falls (as well as some solar panels).
You can find hair dryers, hot water, guest computers, and high-speed wifi, but there is no air conditioning inside the rooms and facilities.
Breakfast
I slept so well there, as the screened-in windows allowed me to have fresh air flowing in without the notorious Hawaiian bugs coming in to say hello. I made my way to the main building, which is where breakfast was served to guests.
There were a few options that you could help yourself to, but I opted for the homemade French toast.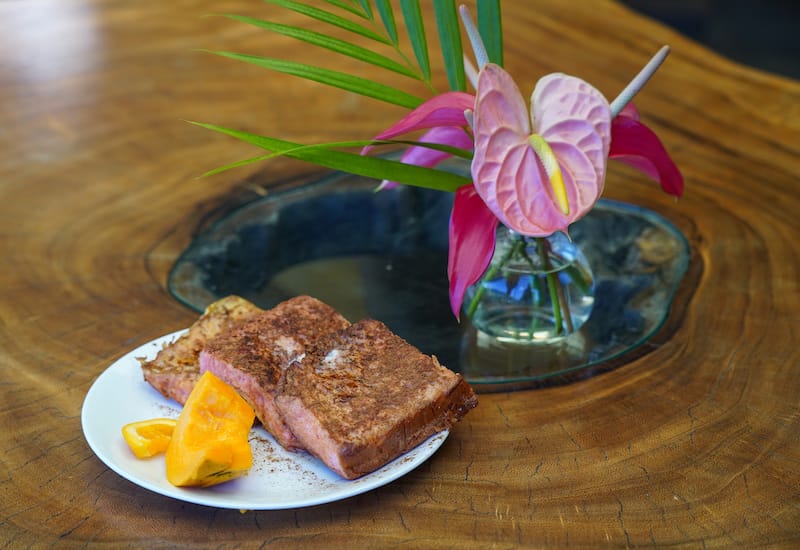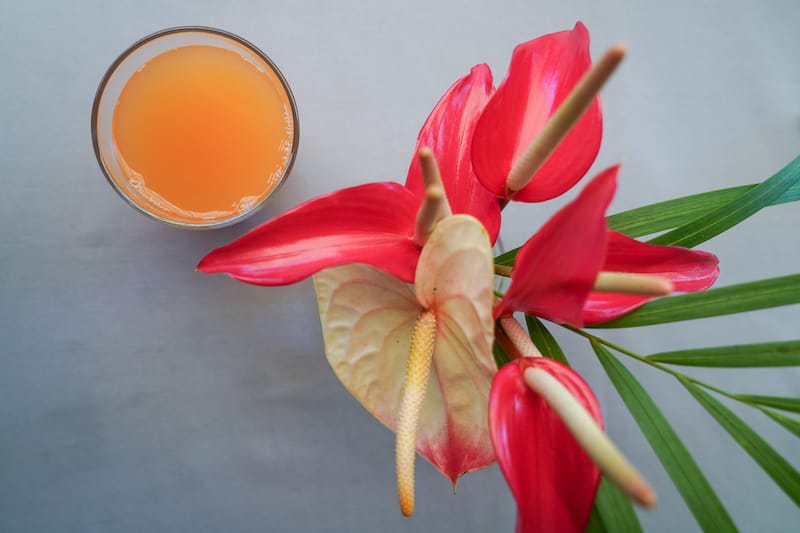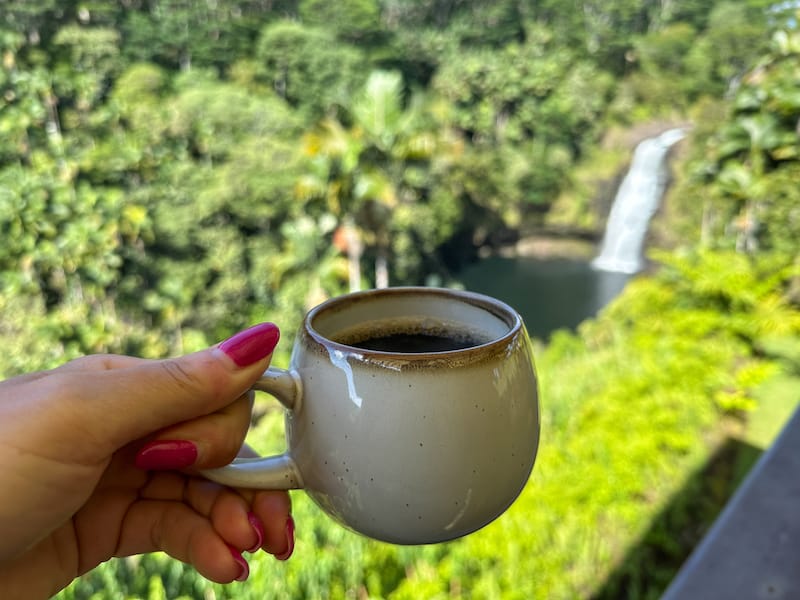 And it was phenomenal! Accompanied by fresh juice and coffee, it was honestly delicious and the perfect setting to kick off my Big Island itinerary.
Experiences and Activities at Kulaniapia Falls
So one of the best things about the Inn at Kulaniapia Falls is that they have a nice portfolio of activities for guests (and even non-guests)!
Some of their offerings and activities include the following:
Farm tours
Cooking classes
Waterfall rappelling
Hiking trails (there are bamboo gardens and a few more waterfalls)
Chef's Table dinner
Stand-up paddleboard rental
Kayak rental
Swimming
If you are a guest of the inn, you can enjoy the property at your leisure. However, if you are not a guest of the property, you will need to buy a day pass in advance.
Waterfall Rappelling at Kulaniapia Falls
When I was staying at Kulaniapia Falls, I was stoked to go waterfall rappelling.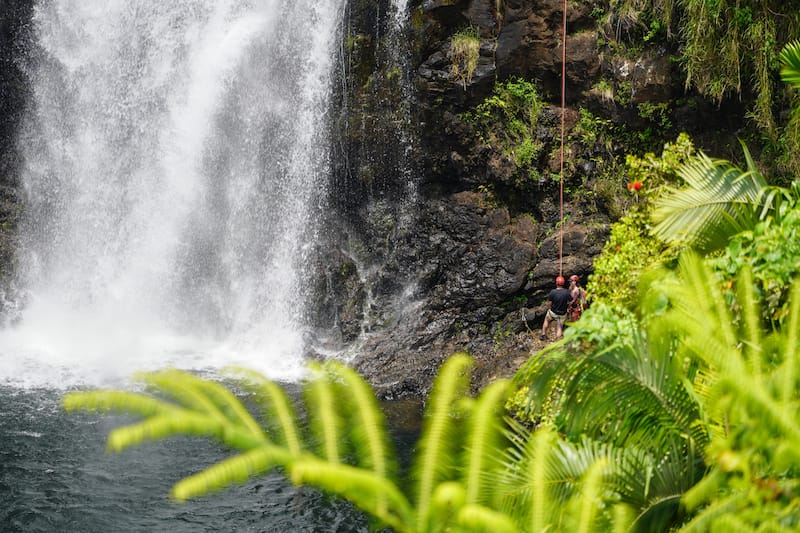 Unfortunately, I had torn my ACL a few months prior, and doing this was not an option, but my partner did it so he could fill me in and I could grab a few (not-so-great) photos of the group and him doing it.
The rappelling had to be booked in advance (they will send you an email with their activity options after you book your stay, and you can book directly through them at that point), and it was conducted in a small group by an expert guide.
A waiver had to be signed at first, and then each participant was given helmets and equipment for the adventure.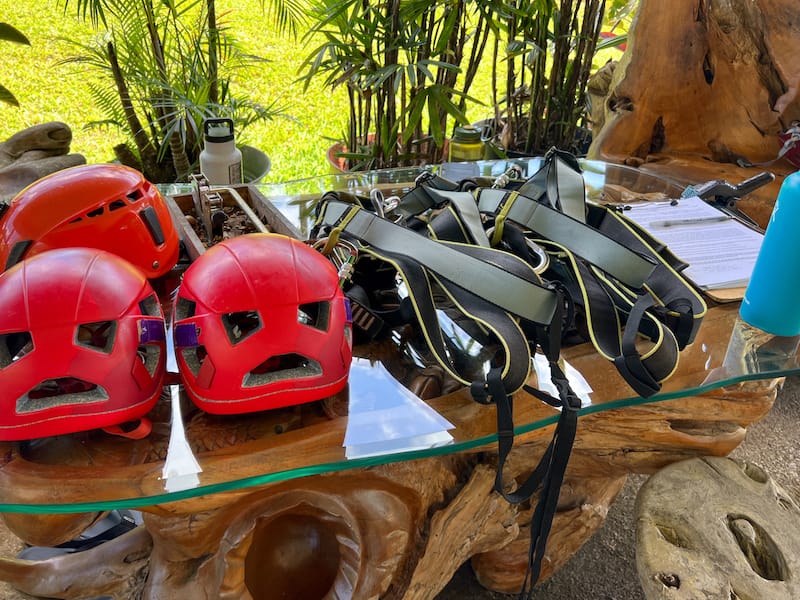 It did not take too long and was worthwhile, but the guide did seem a bit disinterested in the entire experience and seemed to just show up quickly to do their job and carry on with their day.
While Ed enjoyed the experience, he said he would not do it again simply because of the guide being a bit standoffish from the group and how they rushed the experience so they could be done with it.
The waterfall rappelling is a bit more challenging than it looks, but it is suitable for anyone with a moderate fitness level.
Purchasing a Day Pass to Kulaniapia Falls
This is a rather popular option for those who did not book a stay at the inn, and I think it is such a fantastic idea!
For a pretty cheap amount (around $70), you can get access to the private property for a couple of hours during the day.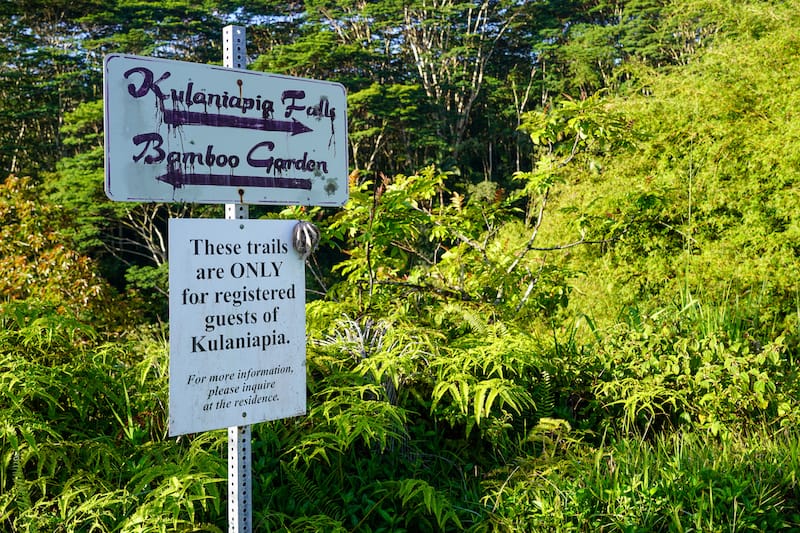 You can explore the bamboo gardens, take to the hiking trails, or even swim, kayak, or paddleboard under the waterfall (for a rental surcharge).
In addition, you will get a 50% discount on waterfall rappelling, farm-to-table cooking classes, and other activities and experiences offered at the Inn at Kulaniapia Falls.
How to Get to Kulaniapia Falls from Hilo
It is extremely easy to reach Kulaniapia Falls from Hilo! You will need a rental car (or have arranged transportation with a taxi or shuttle), however.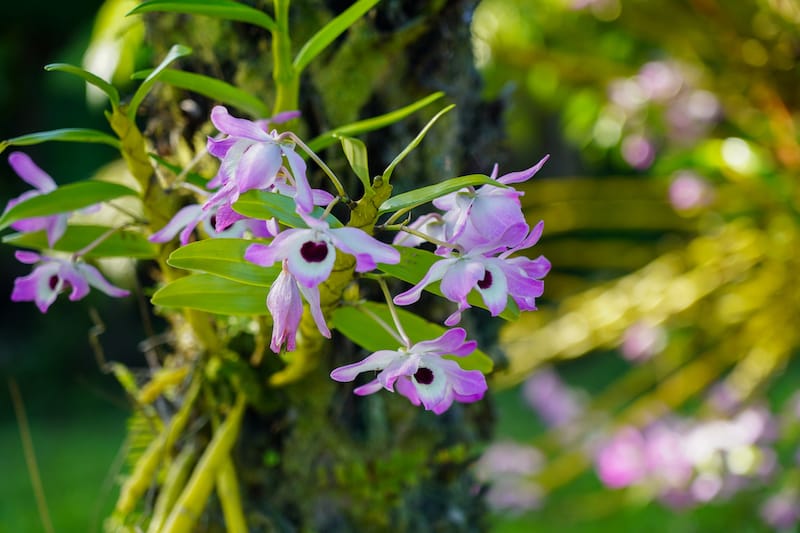 While the directions are fairly straightforward, I did include a map of how to get from Hilo to Kulaniapia Falls below. One thing to know is that this is private property, and they now have a gate that you'll need to get buzzed into.
The drive is around 15-20 minutes from Hilo to Kulaniapia Falls.
🗺️ HOW TO USE THIS MAP: You can use your fingers/mouse to zoom in and out. To get more info about a place, simply touch/click the icons. Want to save this map for later use? Click the '⭐' by the map title and it will add it to your Google Maps account (Saved > Maps or 'Your Places').
Should you stay at the Inn at Kulaniapia Falls?
Absolutely! I truly loved the experience, and it was so nice to be able to finally go back there all these years later and see it again with my own eyes.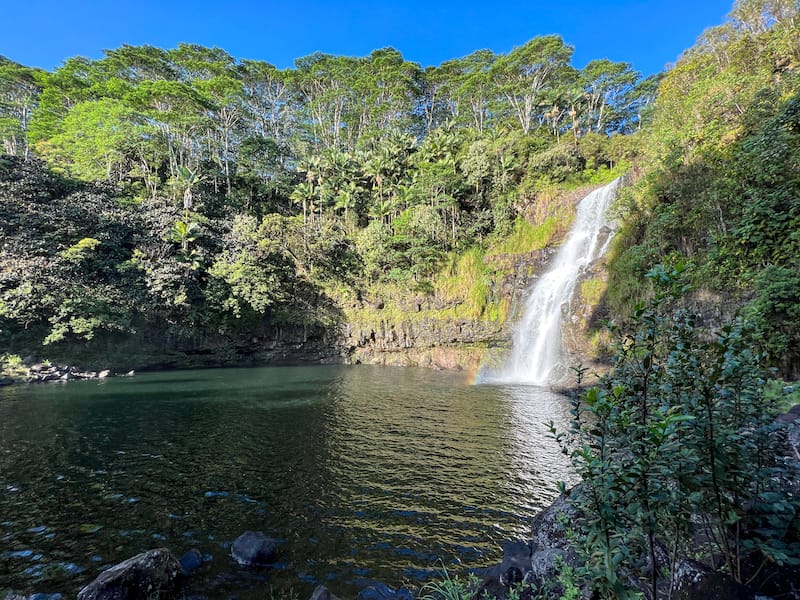 It was quite nostalgic to think about how different my life is from the time I first saw Kulaniapia Falls until the second time I saw it.
If you don't have the budget to stay at the property overnight and are looking for something cool to do in Hilo, I highly recommend heading out there with a day pass!
Please leave me a comment if you have any questions about visiting Kulaniapia Falls (or staying at the inn). Thanks!
More Big Island Travel Guides
Pin this Kulaniapia Falls Guide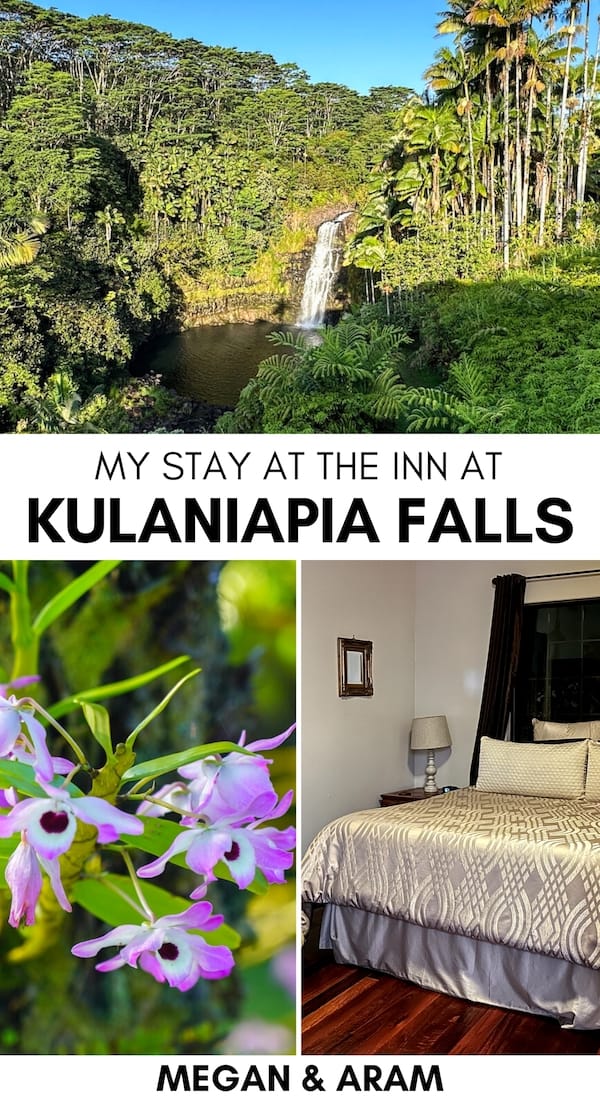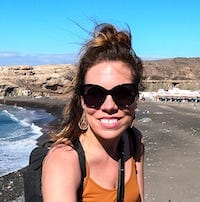 Megan is a travel blogger and writer with a background in digital marketing. Originally from Richmond, VA, she has been traveling frequently to Hawaii for the last 15 years and loves exploring every corner of each Hawaiian island, while trying to promote sustainable travel and small, local businesses along the way. Megan has written for or been featured by National Geographic, Forbes, Lonely Planet, the New York Times, and more. She has co-authored a guidebook with Fodor's Travel and has visited 45 US states and 100+ countries.